Bidoup Lam Dong National Park tour, the green pearl of the great thousand
Coming to Bidoup Lam Dong National Park, visitors not only enjoy the fresh nature with beautiful landscapes, but also have the opportunity to explore the fascinating world of flora and fauna, mountain climbing, trekking, boating, and adventure biking. fascinating danger. 
Ecotourism in Bidoup Lam Dong National Park is a trend that many tourists love when it is not only a destination with attractive landscapes but also possesses many special and interesting things. Traveling to Lam Dong, if you only know Da Lat but miss the opportunity to explore Bidoup National Park, it will be a pity because this is a paradise for you to truly immerse yourself in nature and enjoy the moments. most amazing experience. If you are passionate about ecotourism and exploring the natural world, then Bidoup National Park will be a destination not to be missed on your travel map.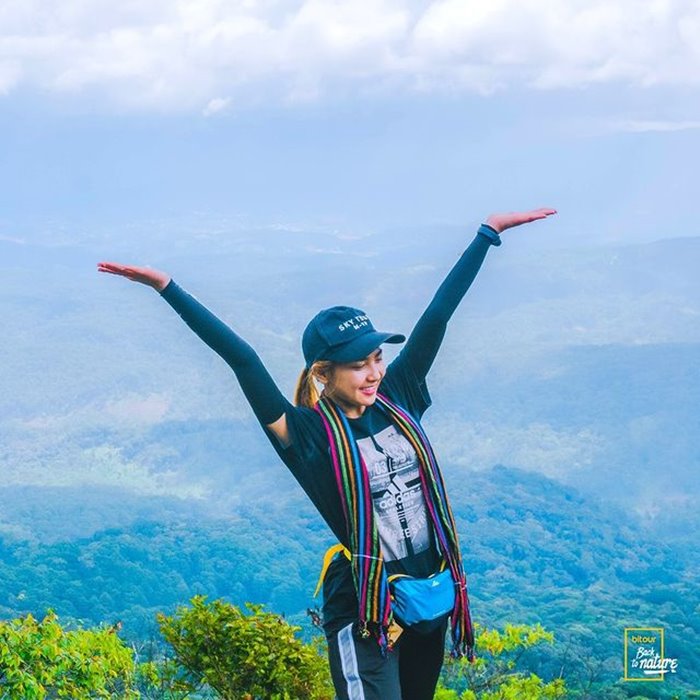 Bidoup National Park is a destination for nature lovers. Photo:@bitour.vietnam

Bidoup National Park – the beautiful green paradise of Lam Dong 
Bidoup National Park was established in 2004 located in Lac Duong district and part of Dam Rong district of Lam Dong province, 50km from the center of Da Lat city in the direction of Highway 27C. This is like a green pearl of thousands and is the common home of thousands of plant species, hundreds of animal species with a very diverse ecosystem, and a paradise for those who are passionate about trekking and eco-tourism. Explore wild nature.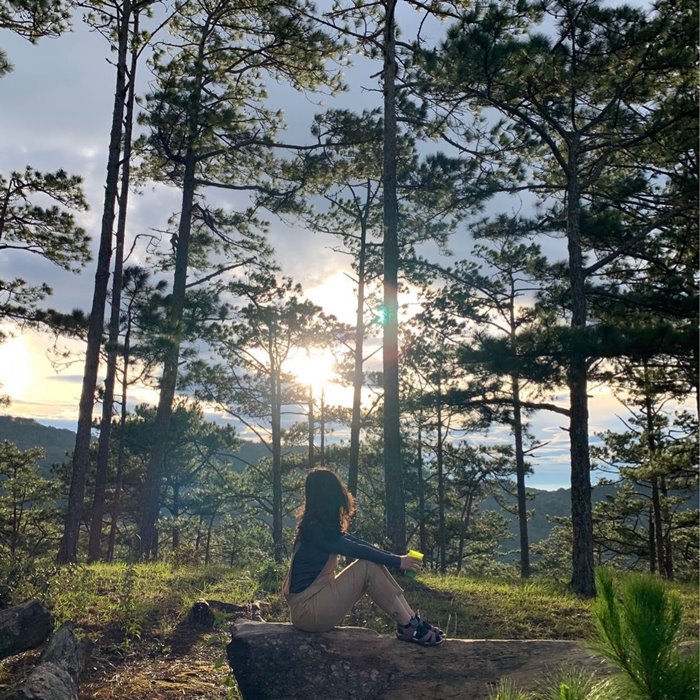 Amazing check-in point with beautiful nature. Photo:@flosdinh
The landscape of Bidoup National Park is diverse and beautiful, which makes it a favorite destination for many tourists. Traveling to Bidoup, you can enjoy the cool, fresh air typical of the highland, watch the morning dew-covered in pine forests, romantic lakes, conquer majestic waterfalls or watch the world. diverse nature.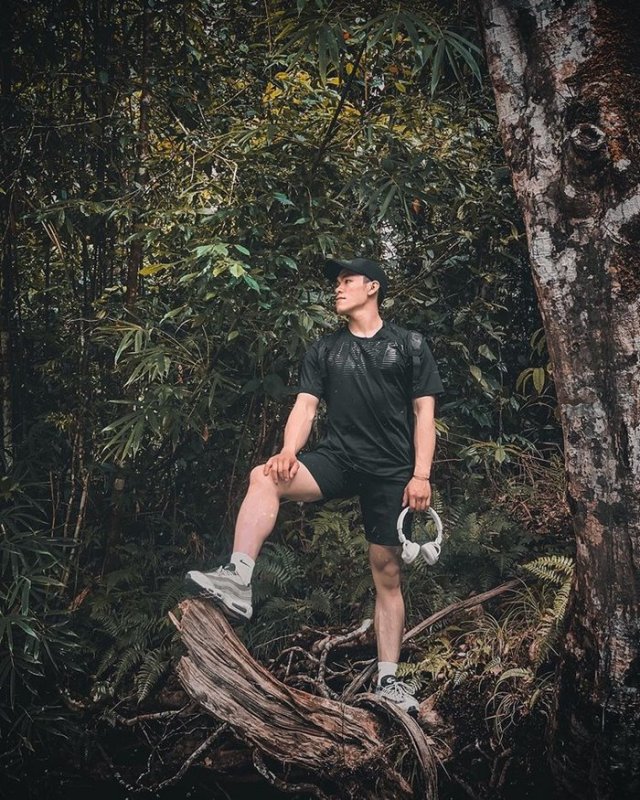 You will be immersed in beautiful nature. Photo:@llemoncc_

Instructions on how to get to Bidoup . National Park
From Da Lat city, if you want to go to Bidoup National Park, you can travel by many different means of transport, in which motorbike is the most chosen vehicle because it is very flexible and moves quickly. You can move along 02 routes to get to Bidoup. Route 1 from the city center you follow Phan Chu Trinh Street to Ho Xuan Huong street, continue to Ngo Gia Tu street then turn to Thai Phien junction petrol station. From here, you go straight along Highway 27C to Da Nhim commune of Lac Duong district to be able to get to Bidoup.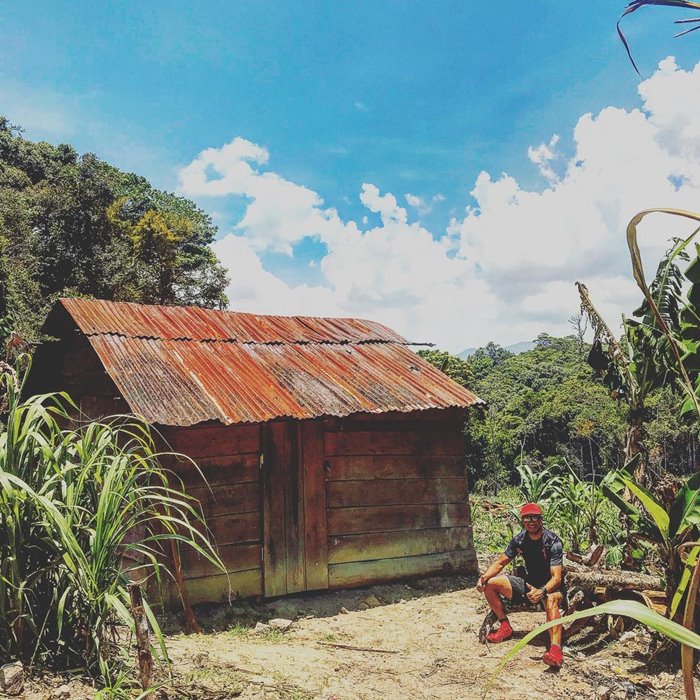 From Da Lat you can travel by motorbike to Bidoup. Photo:@son.tien.pham
 On the second route, you also go from the center of Da Lat to Hung Vuong Street, move along Highway 20, then go down to Trai Mat roundabout and then cross Huynh Tan Phat Street from here, run straight to Thai Phien gas station and then move with the same route as the route. first. 
> See more:  Visit D'ran Lam Dong town – a peaceful land on the plateau 

When should you visit Bidoup National Park?
According to Lam Dong's travel experience of many trekking devotees, the most ideal time to visit Bidoup is from November to April next year. However, each season this place has its own beauty, so you can travel at any time of the year except the rainy season because the terrain here is quite dangerous.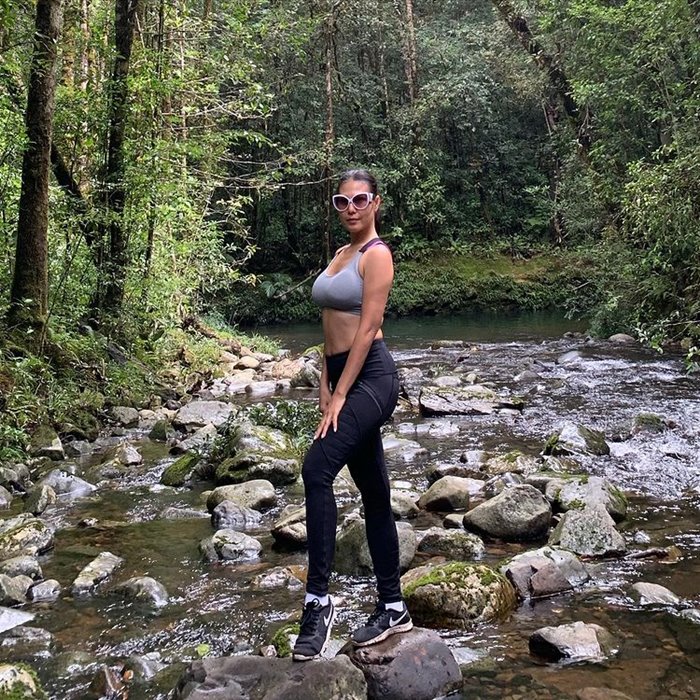 The best time to travel is from December to June next year. Photo:@mimitranbella
You can also choose to check-in according to the typical time of the nature of Bidoup National Park such as from November to June is the bird watching season, from April to July is the blooming orchid season, from November to May. 12 is maple leaf season. In particular, the maple leaf season is one of the most beautiful seasons to come to Bidoup because you can see the beautiful scenery of the maple leaves changing color like the forests in Europe full of romance.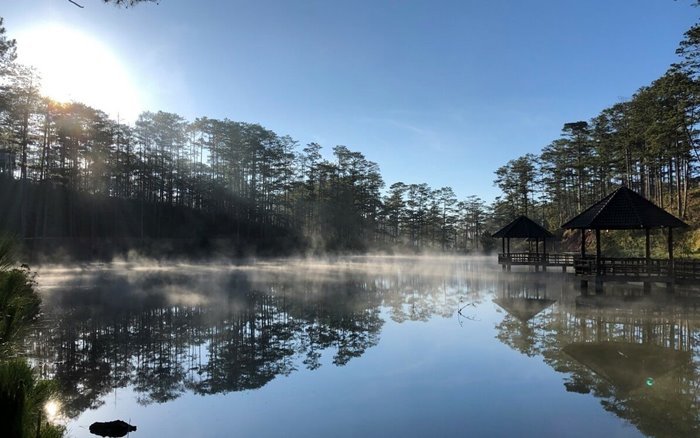 You can also check in Bidoup's own seasonal check-in. Photo:@nguyendung

Experiences not to be missed when coming to Bidoup National Park

Explore the beautiful nature
The space of Bidoup National Park is covered with layers of ancient trees, creating a beautiful scene with a very diverse landscape. You can see clear springs flowing under the canopy of old forests covered with clouds, old trees that attract the eye, lowland and lowland grasslands, pine forests, and diverse grasslands.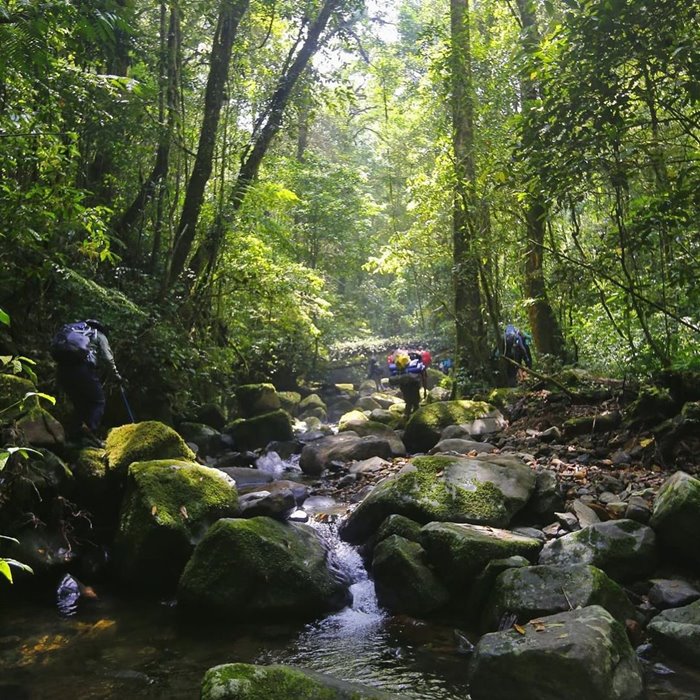 The old forest scene makes many tourists excited. Photo:@be.invogue
At Bidoup National Park, there are 1933 plant species with 62 rare species including green cypress, red pine, pwo mu, flat-leaved pine, 5-leaf pine… This is also the kingdom of Vietnamese forest orchids with over 250 species. Bidoup also owns a diverse animal world with many outstanding species such as snakes, such as cobras, white-fronted water warbler, yellow-throated finches endemic to Bidoup, red-headed penguins also known as "Bidoup" the prince of the night, the black-crowned splinter bird found only in the Langbiang plateau, the Indochinese pterosaurs, the red-headed and red-headed cocker spaniel, the gray-cheeked black-headed babbler…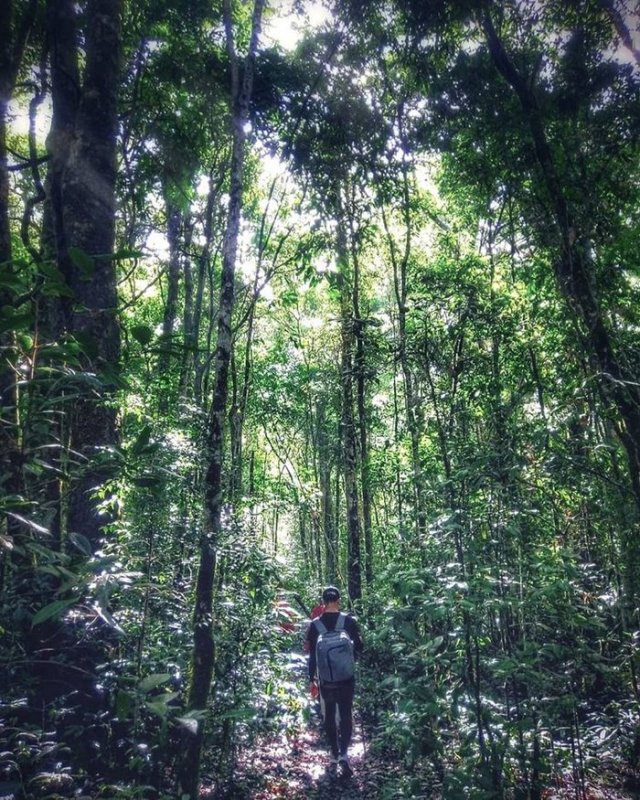 You can enjoy the scenery and explore the wild world. Photo:@sunshine.rohi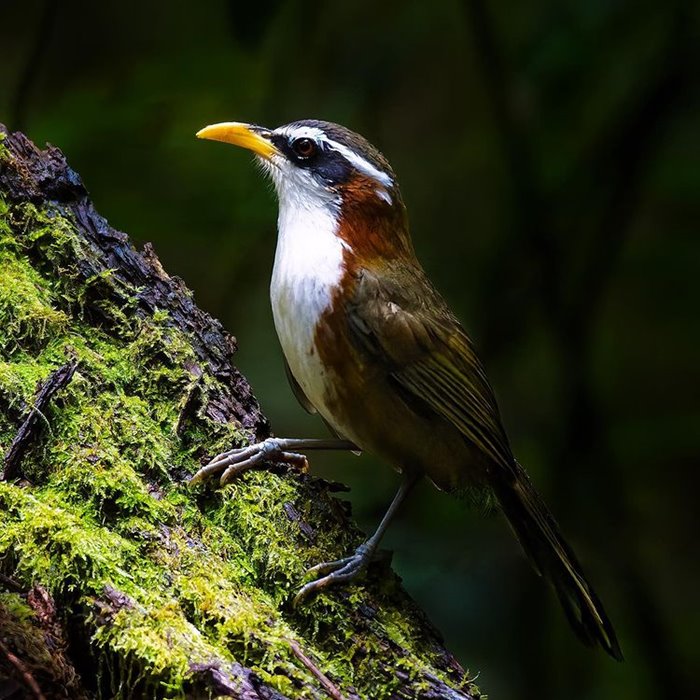 In the NP, there are many endemic plant species. Photo:@marcchoisy

Trekking and check-in at the top of Bidoup, 1300 years old Pomu tree
At Bidoup National Park, there are many trails for visitors to trek and enjoy the scenery and conquer the challenges along the way. The trekking palace in Bidoup is considered one of the most beautiful places in the Central Highlands. However, to conquer you need to have steel spirit and determination because of the up and down terrain, crossing streams, and steep and bumpy rocks.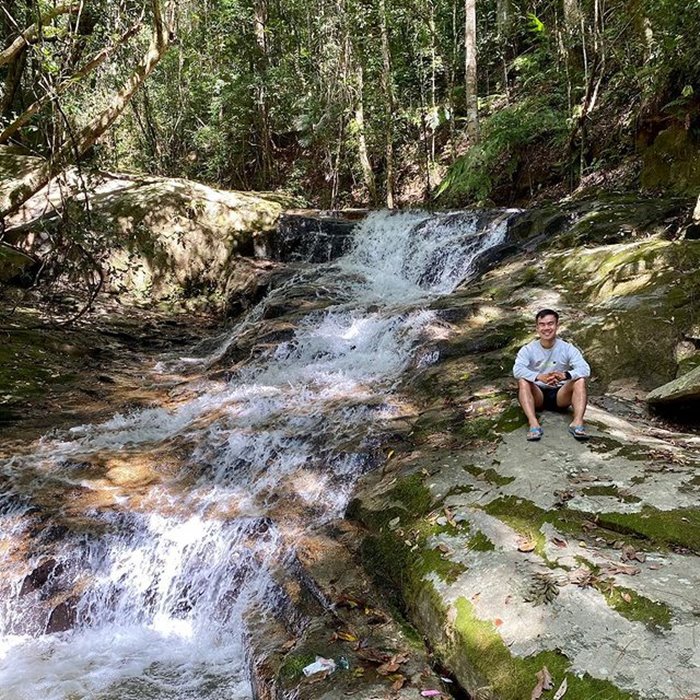 You can trek through many arcs. Photo:@tuongduydo
However, in return for the beautiful scenery, a diverse ecosystem with many interesting things and surprises waiting will make you feel excited. On the trekking route at Bidoup, you will be able to check in the ancient Po Mu tree with 1300 years old, The tree has a huge size with a height of 40m and a trunk circumference of 13.5m which has been recognized for its scientific value by the experts. scientist at Columbia University in the United States. From the position of the po mu tree, you only need to move a few hundred meters more to reach the 2,287 m Bidoup peak, which is the destination of the trekking arcs in Bidoup National Park.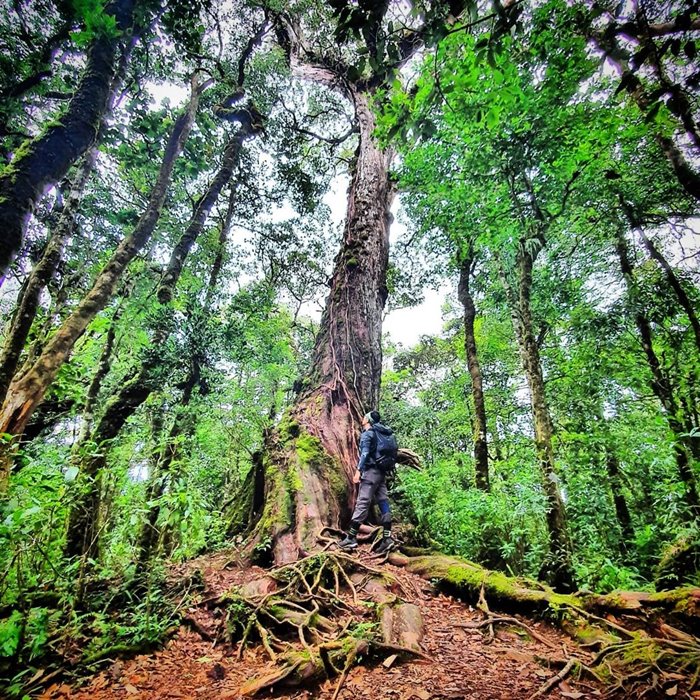 1300-year-old pomelo tree. Photo:@will.the.wanderer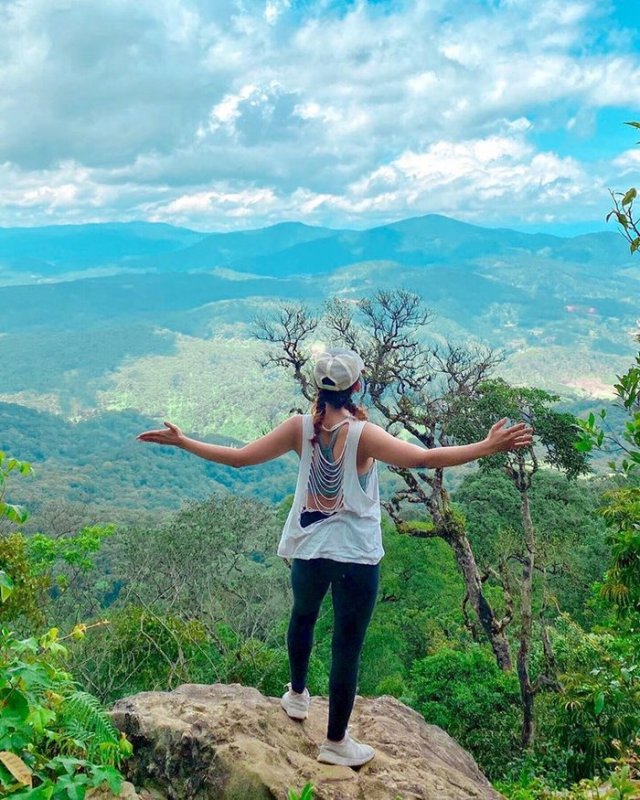 Admire the beautiful view from the top of the mountain. Photo:@yennhi.ahihi

Overnight camping
In Bidoup National Park, tourism services are also provided to serve the needs of visitors. In addition to the guest house in the Bidoup NP operating center, located in the pine forest, far from the residential area with a capacity of 100 guests. Visitors can also choose to stay overnight at campsites. This is a very interesting experience because visitors will experience spending the night in the forest, camping, cooking, making campfires, and chatting in the cold weather will be great. Please note that if you want to camp, prepare necessary personal items such as sleeping bags, food, medicine, tents or keep warm… Please consult the tour guide to prepare fully. for the perfect trip.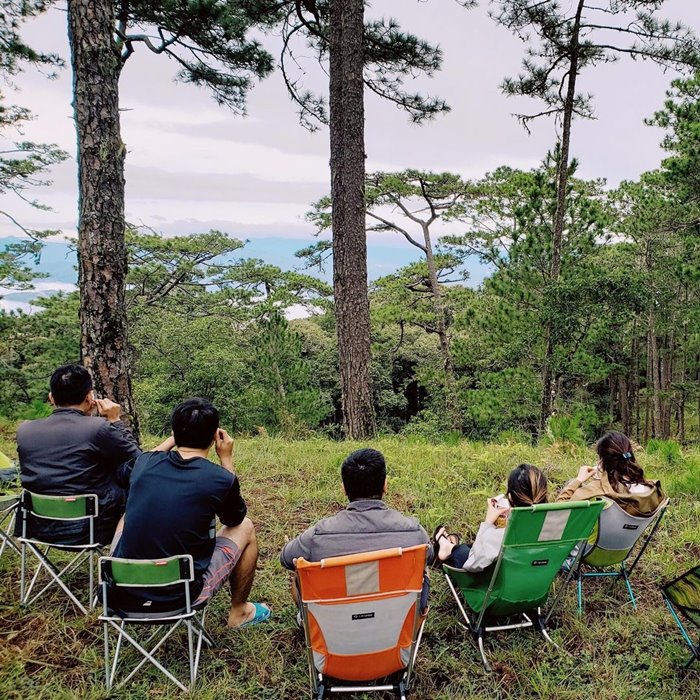 Camping in Bidoup National Park is also an experience you should not miss. Photo:@6uony

Traveling to Bidoup National Park will definitely be an unforgettable journey memory in your travels, amidst thousands of ancient forest trees covered with clouds, being immersed in natural nature, watching and discovering Destroying the amazing jungle world must be something many people dream of.
Photo: Internet 
TAG: