No need to go far, a picnic at Yen So park in the heart of Hanoi is enough for you to 'fain up and down'!
Hanoi has always been associated with prosperity, with tall buildings sprouting like mushrooms, crowded streets at off-hours, but somewhere in the heart of the city, there is still green, cool, and peaceful space. give you the most wonderful and memorable Yen So park picnic.
About Yen So Park
Yen So Park is located at the intersection of Phap Van – Cau Gie highway, in the complex of commercial centers and 5-star hotels Gamuda Gardens, in Yen So ward, Hoang Mai district, Hanoi city. In particular, the main gate of the park faces the wide ring-road 3, so it is easy to find.
This is considered the largest green park in the city with a total area of ​​up to 323 hectares, the lake and trees alone account for 280 hectares, along with immense green grass hills to help the air is always fresh and clean. So this place is the most famous picnic spot in Hanoi that no one does not know.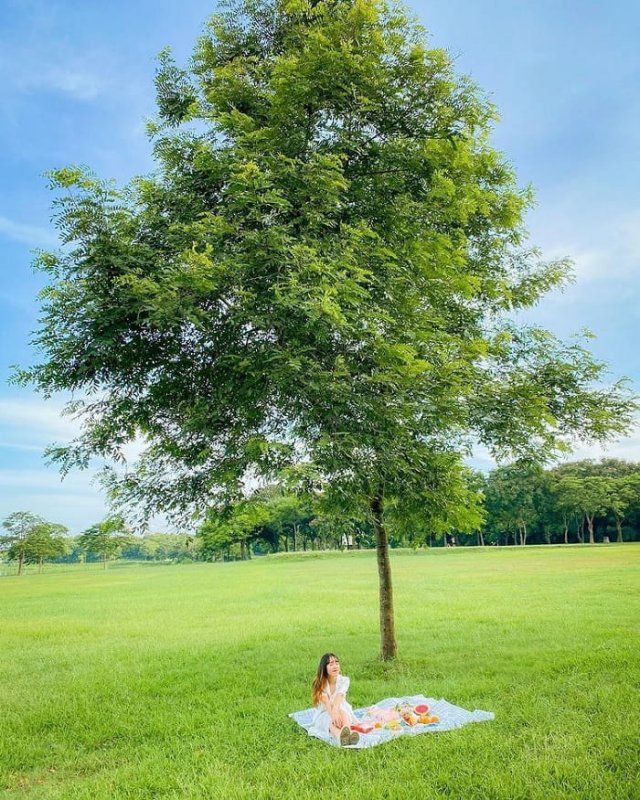 Green space with one color (Photo @monisheree)
Means to picnic in Yen So park
As mentioned, Yen So the park is located in a quite prime location, so you can come here by any means such as motorbike or car. If you don't know the way or belong to the "road blind" team using google maps and are also afraid of getting lost, motorbike taxis, taxis, and technology cars will be extremely suitable options for you, rest assured that the travel fee will not cost much because The distance is not too far.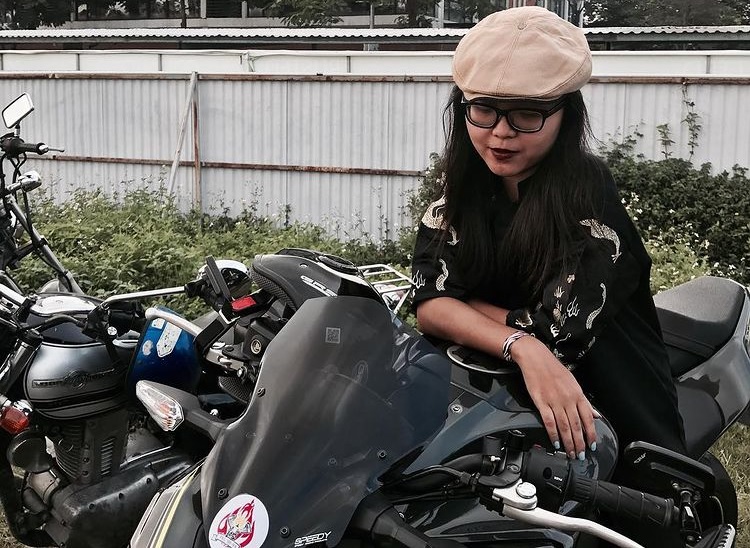 Motorcycles are a popular means of transportation here (Photo @hannahfuckinbrownie)
To save more, you can catch a bus, with popular routes: line 26 (Mai Dong – National Stadium), route 30 (Mai Dong – My Dinh bus station), route 38 (Thang bus station). Long – Mai Dong) and some other routes such as: 04, 06A, 21B, or 60.
Exciting picnic activities at Yen So park
 
Camping, picnic, outdoor barbecue
With the advantage of vast green grass, Yen So Park in Hanoi is an extremely ideal place for picnics and relaxation with friends and family that you don't want to go too far. No need to prepare elaborately, just a clean carpet, some food, water, your favorite fruit cake and then choose a luxuriant old tree, you can enjoy a wonderful picnic. and memorable.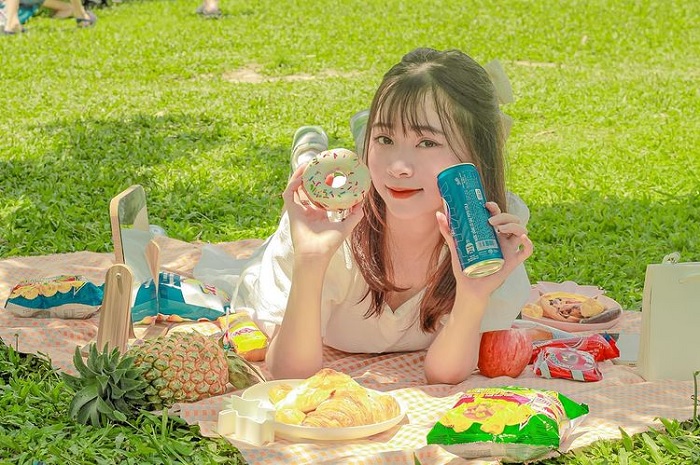 How can you skip this picnic (Photo @_lh.traag_)
If you are going to have a picnic for a whole day, you should bring a tent or rent a tent at the park for camping. Revealing, there are many types of tents with different colors so you can choose freely.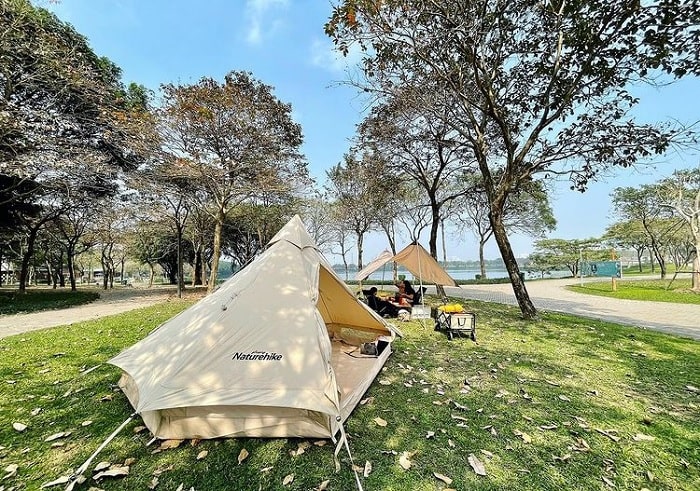 (Photo @nguyenngocmai0505)
In particular, it will be best if you bring pre-marinated food and make an outdoor BBQ party right here. The fragrant aroma of grilled meat imbued with spices blends into the cool space with the breeze spreading everywhere, it will surely make many eating and drinking souls rush. Especially when it's crowded, with everyone sitting around the kitchen, grilling meat and confiding, it can only be said that the picnic at Yen So Park is "disgusting".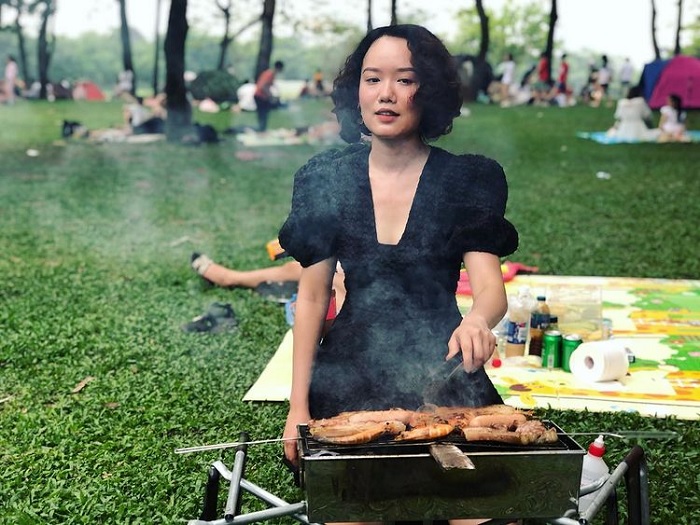 Grilling meat is the most worth-trying experience (Photo @ayusamy.kim)
Teambuilding and extracurricular activities for children
The campus here has a capacity of over 10,000 people, so a  picnic at Yen So Park will be incomplete if you miss interesting teambuilding activities for entertainment, stress relief, as well as emotional bonding between people. in company.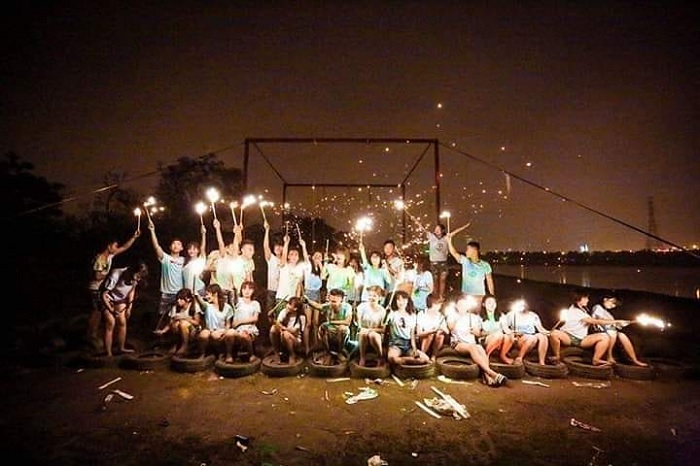 Teambuilding emotional bonding here is very suitable (Photo @khuyenkookie1911)
In addition, this is also a suitable place to organize extracurricular activities for children to increase their health such as: kite flying, summer camp, tug of war, running competition, hopscotch, etc., or games to supplement knowledge. Brain training, stimulating creativity such as painting, finding treasure, creating ideas…
Take photos of virtual life
Not only are there green forests, vast grassy hills, or a vast lake as clear as a giant mirror reflecting everything, but Hanoi Yen So Park also has many "beautiful" miniatures. fans" such as: the garden of wild sunflowers blooming like sunshine, the romantic wooden houses like fairy tales, the dreamy wooden bridge in the middle of the lake or the archway with two rows of green bamboo… so that you can burn it all up. I have a passion for virtual life.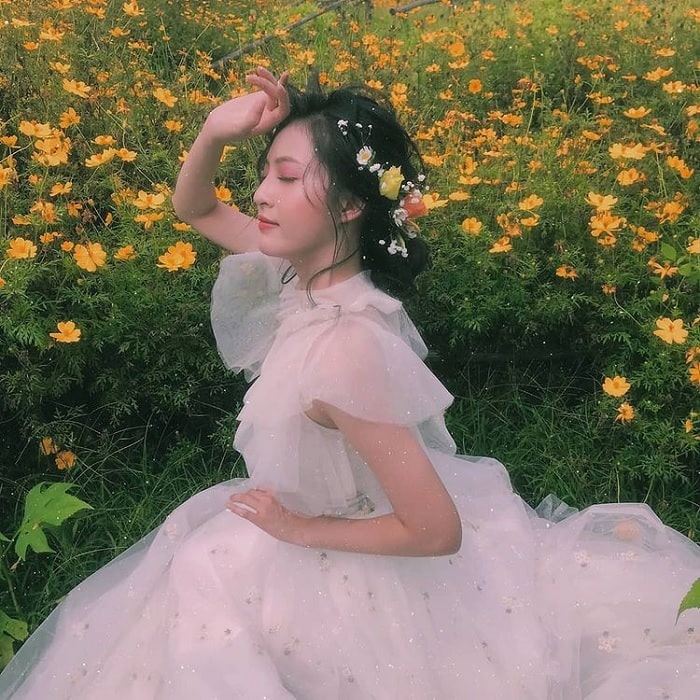 (Photo @2.1.0.5.2.0.2.1.sun)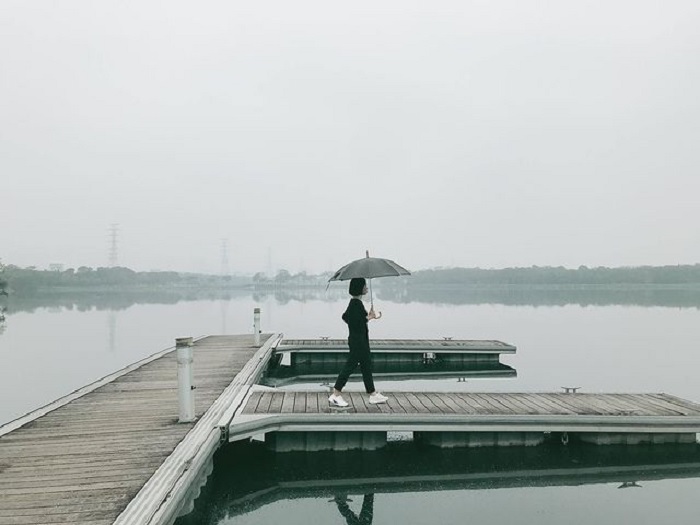 There are 7749 corners for you to live virtual (Photo @le.nhu.quynh)
That is why not only young people but also many couples of bride and groom also come here to take wedding photos to save beautiful memories for the big day, or students of schools. Students in the inner city also favorably choose this place as a place to take year-round photos and hold onto beautiful youthful moments.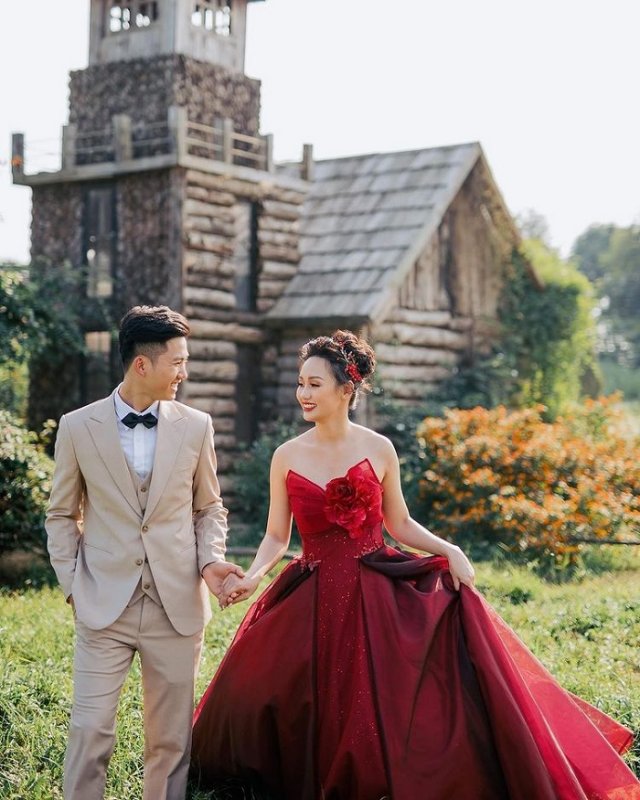 Wedding photography here is always beautiful (Photo @huyenlabelle)
Other fun activities
Right at the Yen So picnic area, there are many interesting games to serve everyone's entertainment and relaxation needs such as cycling, duck riding on the lake, renting a sightseeing yacht, challenging at the enchanted garden. Or visit the exhibition space of art works…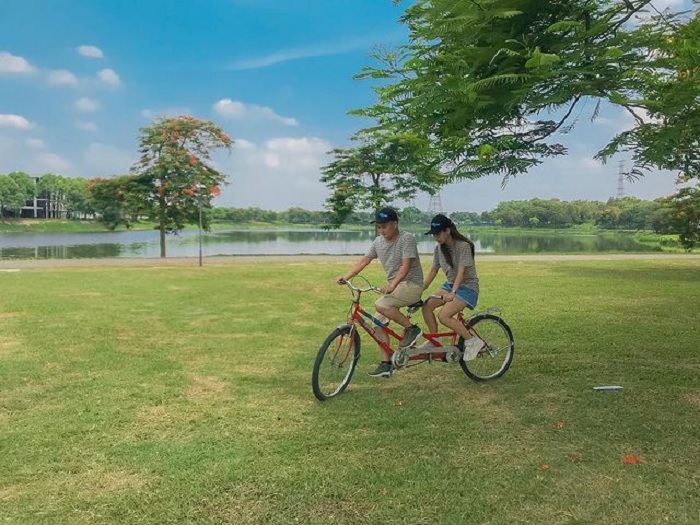 Riding an exercise bike is not bad (Photo @pigciu_03)
Sometimes even exciting music shows are held here with a quality sound system, bright lights, and the presence of famous guests that will surely give passionate souls "joy" moments. extremely memorable seconds to watch.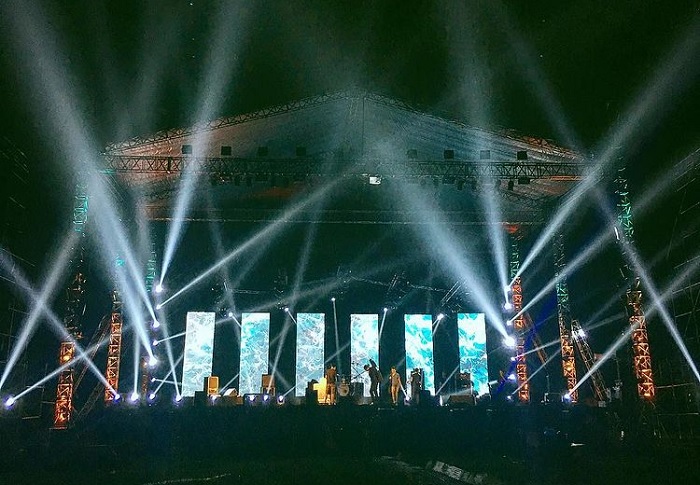 Lively music program (Photo @michelleanhngn)
The ideal time to have a picnic in Yen So park
The space here is shaded by a lot of green trees so you can come at any time of the day and year, but it will be best to come in summer or autumn because the air here is very cool at this time. cooling. 
Accordingly, if you want to have the most time to picnic in Yen So park, you should come here in the morning around 8-9 o'clock, then visit, have fun and eat to your heart's content, then in the evening it is "beautiful every millimeter". "always. And if you want to come here to enjoy the cool, peaceful atmosphere and the most beautiful moment of the day, the sunset afternoon will be the right time for you.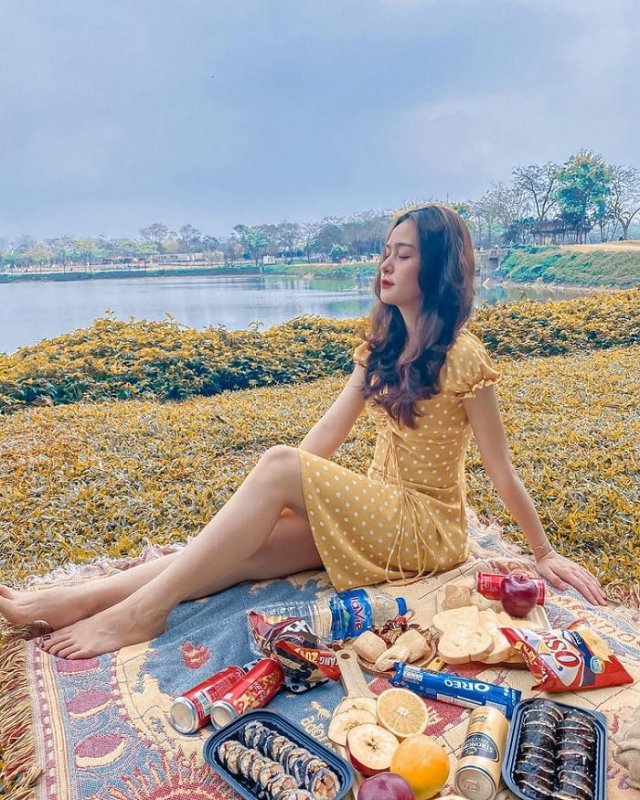 Any time is suitable to visit the park (Photo @__silk_ntl__)
Revealing, usually on weekends the park will be quite crowded and noisy, so if you want to be quiet, when you have time, go on weekdays.
Some notes when having a picnic in Yen So park
Opening hours : from 5 a.m. to 7 p.m. daily
Ticket price :
Admission: free
Send motorbike: 5,000 VND / car / turn
Car parking: 30,000 VND / car / time
Price list of entertainment services :
Double bike: 40,000 VND/hour
Adult bicycle: 30,000 VND / hour, children: 20,000 VND / hour
Tram: 10,000 VND – 15,000 VND / hour
Boating: 100,000 VND/hour
Pedaling duck: 60,000 VND/hour
Children's play area: 10,000 VND / hour
Wedding photography: 100,000 VND / hour / group
Price list of entertainment and event services :
Stage: 120,000 VND / m2
Audio radio speakers: 3 million VND / set
Stage backdrop: 30,000 VND / m2
Umbrellas, large canvas 50 m2: 3.5 million VND 
Price list for camping and picnic rental :
Outdoor grill: 500,000 VND
Big tent: 500,000 VND
Small tent: 300,000 VND
Large canvas 12 m2: 100,000 VND
Screening for 4 people: 30,000 VND
Table: 50,000 VND
Chair: 15,000 VND
Dishes: 15,000 VND / set
If you are too stressed with your busy work, take some time to have a picnic at Yen So park so that the green color here can wash away all your fatigue and worries!
Photo: Internet
TAG: