Surprised by the beauty of the Bau Ca Cai mangrove forest
 The white toad trees cover Ca Cai's cougar tree in spring, changing leaves in autumn, creating a surprisingly beautiful scene.
Bau Ca Cai mangrove forest is located in Binh Thuan commune, Binh Son district, Quang Ngai province. The forest is located about 40 km northeast of Quang Ngai's city center.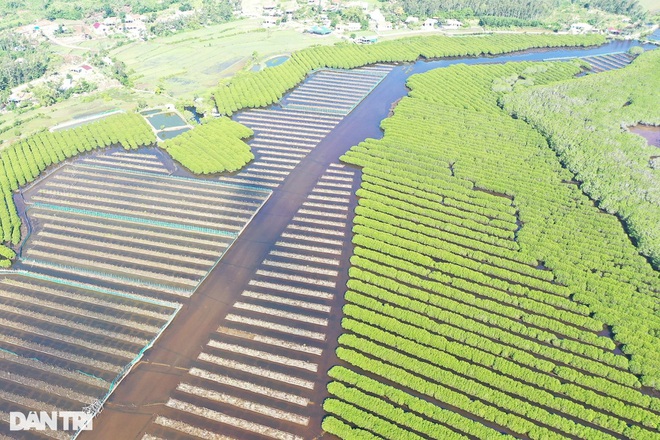 Bau Ca Cai is about 80 hectares wide and is gradually being covered with white toad trees.
Five years ago, the project "Strengthening resilience to the impacts of climate change for vulnerable coastal communities in Vietnam" was implemented here. This project has turned Bau Ca Cai into a green mangrove forest.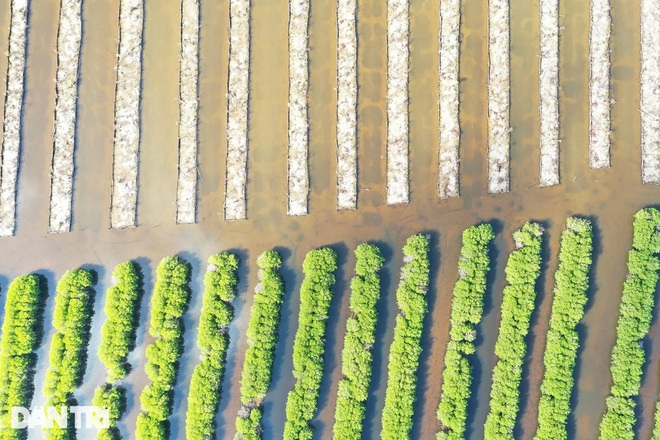 White toad trees are planted in straight rows creating a beautiful scene.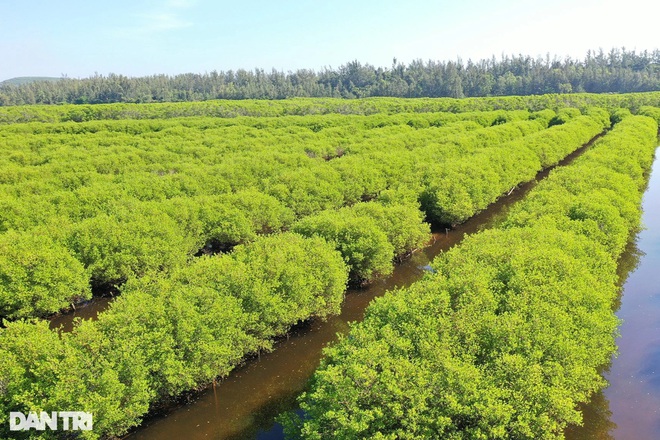 Mangroves create an environment for shrimp and fish to grow very quickly.
Mr. Nguyen Hai (Binh Thuan commune) said that Bau Ca Cai used to be very wild, with sparse vegetation. Since the white toad was brought back to be planted in a straight line, it has created a different beauty for this area. Since then, the name Bau Ca Cai has been known by many people.
"Toad trees grow well, this area is also protected together, so shrimp and fish proliferate very quickly. Thanks to this mangrove forest, people have more income from fishing and tourism," Mr. Hai said. .
Mangroves also have the effect of shielding from storms and improving coastal ecosystems. Since then, birds and storks have come here to reside and breed a lot. In autumn, Bau Ca Cai mangrove forest has a strange beauty when the tree sheds all its leaves, leaving only the white trunk and branches.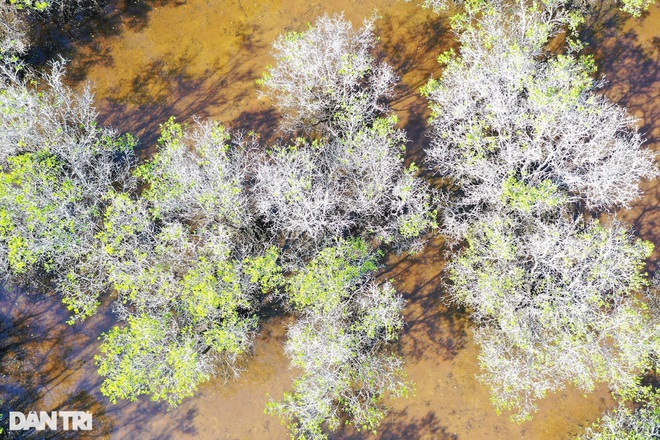 In autumn, mature white toadstools shed their leaves, revealing white stems and branches.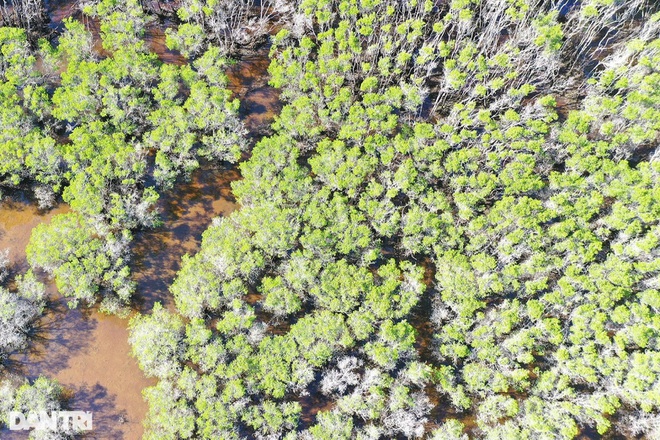 Toad forest changes leave with beautiful alternating white and green patches.
When there was no epidemic, many tourists came to Bau Ca Cai to admire the beauty of nature. Local people also started to participate in tourism services.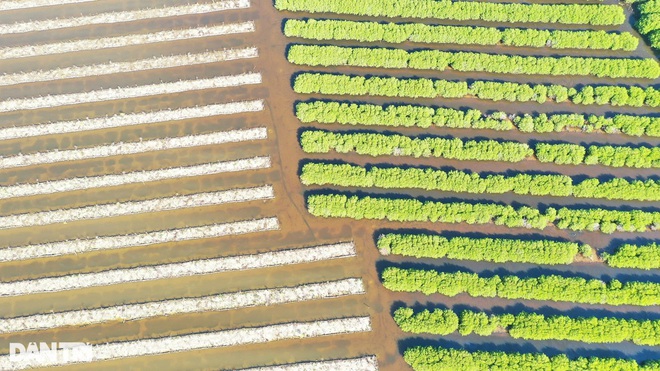 Bau Ca Cai mangrove forest is still being planted to create a new green area to improve the ecosystem and protect the coastal villages from storms.  
Visitors to Bau Ca Cai can rent a boat to weave into each row of straight trees or participate in casting nets and fishing. Serving tourists helps local people have a good source of income to improve their lives. Follow Dan trí
TAG: