Yen Thang Lake – a clear fairy in the mountains of Ninh Binh
Besides the famous scenic spots such as Tam Coc – Bich Dong, Trang An, Hang Mua … Ninh Binh also has an equally poetic and charming Yen Thang lake, making anyone who has come to be nostalgic. don't want to go back.
About Yen Thang Lake Ninh Binh
Yen Thang Lake is a freshwater lake about 6km long with a circumference of 15km stretching along with Yen Thang and Yen Thanh communes in Yen Mo district, Tam Diep city, Ninh Binh province, about 3km from Tam Diep city center. and about 17km from Ninh Binh city center. It is also one of the largest lakes in Ninh Binh along with Yen Quang lake and Dong Thai lake.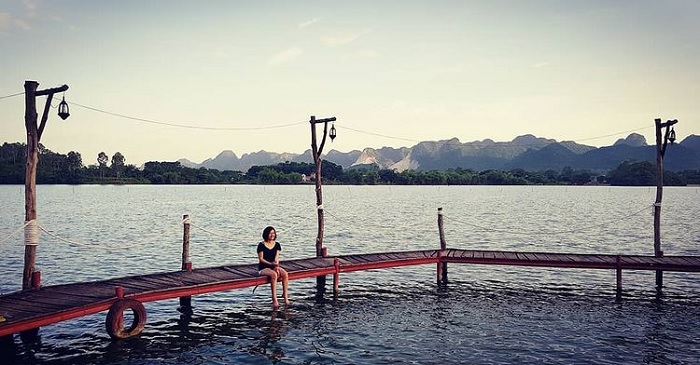 Vast lake with overlapping mountains (Photo @zinavna)
This lake was originally an irrigation work against floods to ensure the production and daily life of people in the area, with an extremely advanced and modern system of spillways and irrigation systems. But because the natural scenery is so charming and the transportation system is also very convenient, this place has become a famous eco-tourism area in Ninh Binh that is loved by many people.
Yen Thang Lake – a charming painting of Ninh Binh land
Yen Thang freshwater lake is quite large, so in each location, it appears with a different beauty: in some places, there is a smooth concrete surface and firm stone embankment, in some places, there are roofs of huts. Palm leaves to protect from rain and sun like a fairy tale and in some places are adorned with beautiful wooden bridges… painting a picture of various shapes and colors that captivates people's hearts.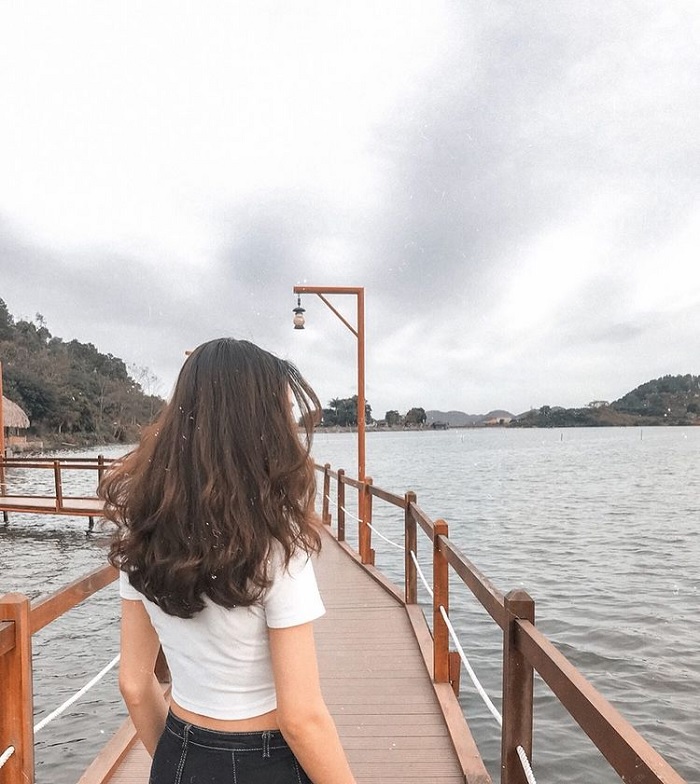 The romantic wooden bridge on the lake is very suitable for virtual living (Photo @na.209_)
However, all places have one thing in common that are surrounded by a green jungle with vertical trees reaching up to the sky and undulating hills, overlapping like mother nature. Large arms to protect and protect the peace of the lake.
In particular, because the terrain is divided by mountains and hills, standing on the shore, looking far away, you will feel like there are small islands growing between the four sides of the river, creating a very unique and very beautiful beauty. strange.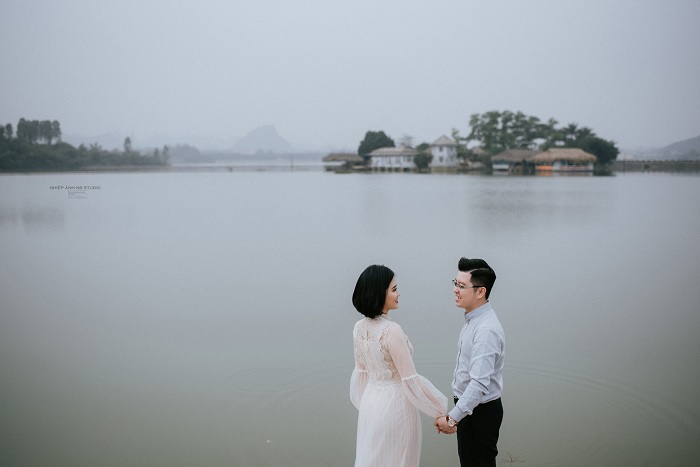 In the middle of the lake, there are small islands growing up (Photo FB Photography NB Studio)
Each time, Yen Thang lake eco-tourism area brings its own charm: in the early morning, it is immersed in white clouds and the morning dew has not yet dissipated on the lake surface, creating a fanciful scene like a fairyland. , when the sun has risen to clearly illuminate the object, the lake is immersed in cool green color like a giant green pearl.
But perhaps the most beautiful thing is when the sunset falls, the whole lake is changed into a new bright orange-yellow shirt, sitting on the lakeside enjoying the dreamy, mysterious scenery in the cool breeze blowing in the forest. mountains and lakes, surely all your troubles and pressures will be washed away.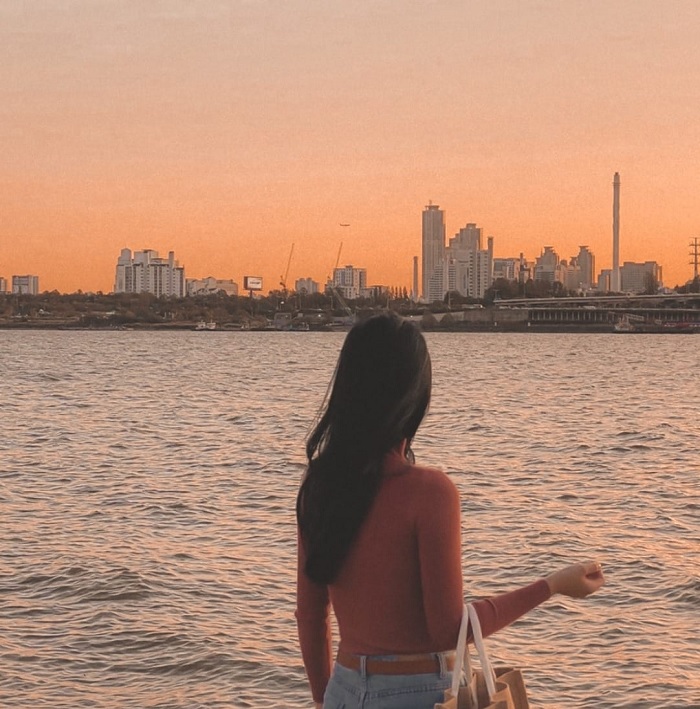 Charming sunset on the lake (Photo FB Duong Tu Quynh)
Great experiences at Yen Thang lake
The famous Yen Thang Lake in Ninh Binh is an ideal vacation spot, so in addition to the scene of taking pictures, don't forget to bring your tent or carpet to organize a picnic, camping on the green meadow by the lake. .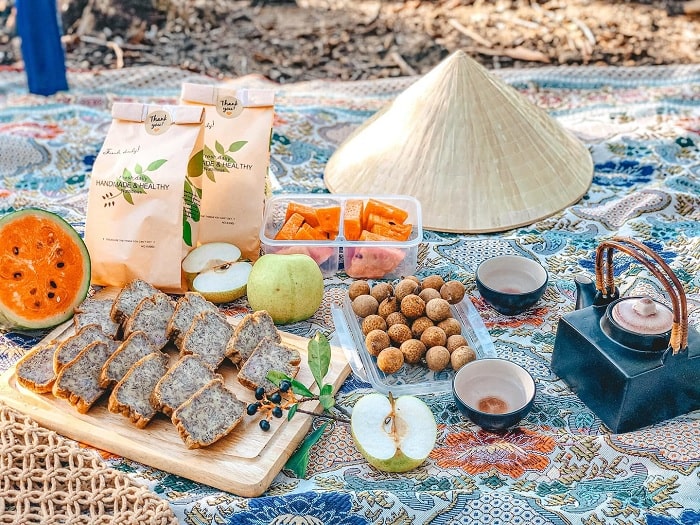 Picnic on the grass by the lake, then chill out from the table (FB Photo Thu Phong Dang)
Just a carpet with a little food and drink in a dreamy afternoon, you can chill out with the charming and poetic scenery here. For those who want to stay overnight, want to see the starry sky shimmering like the Milky Way and want to be put to sleep by the sound of frogs, camping tents are ideal.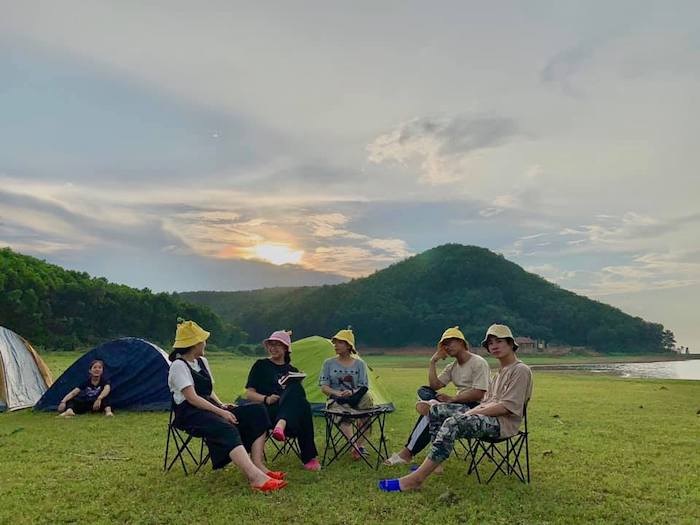 Many young people come here to camp overnight (Photo FB Nguyen Van Chung)
In addition, when traveling to Yen Thang Lake , visitors also have the opportunity to enjoy countless delicious specialties of Ninh Binh mountains such as fried mountain goats, burnt rice, or fish salad… There are also fresh seafood dishes typical of the salty sea or luxurious European dishes.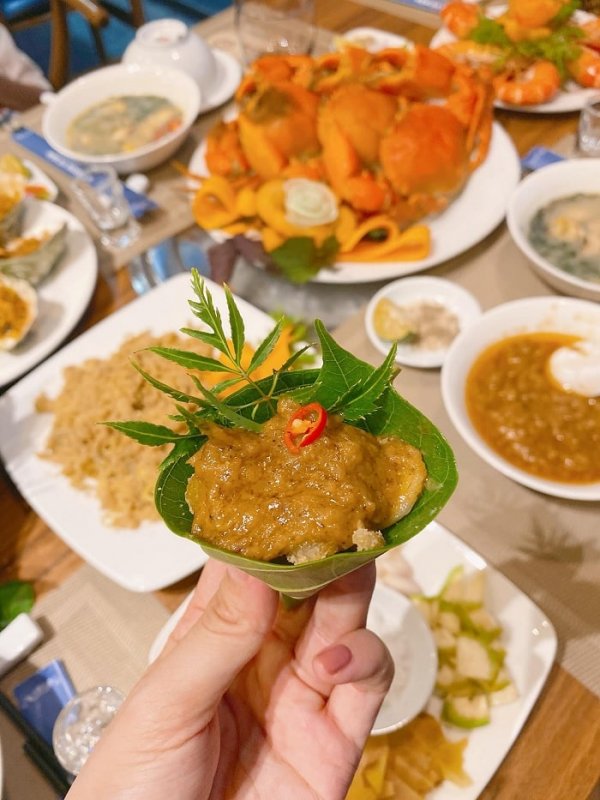 The fish salad here is delicious, "armpit pain" always (Photo FB Thuy Tin)
If you like water activities, don't forget to participate in kayaking, duck riding, sitting on a wooden boat floating in the water to enjoy the scenery, or letting go fishing for shrimp in the lake… can't forget. For those who prefer gentle but more advanced recreational activities, rest assured that this place also has a high-class Royal Golf course for you to be comfortable with your passion.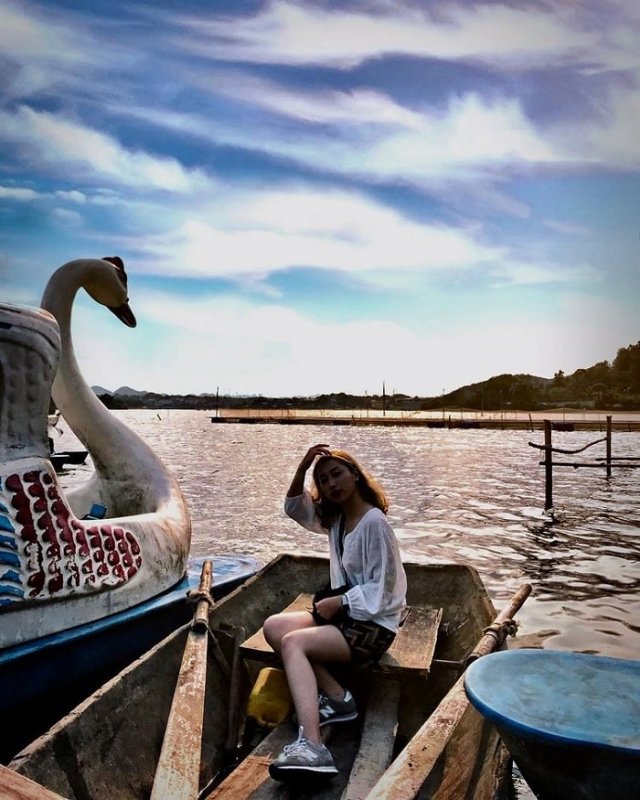 There are many interesting activities on the lake (Photo @tranuu__)
After "playing with blood" and eating well, you can end your wonderful trip at Yen Thang lake by visiting the immense Dong Thai lake, living a virtual life at Tam pineapple hill. Diep is famous near and far or admires the unique stone wonders at the mysterious Ma Tien cave… that's it.
A few notes when traveling to Yen Thang Lake
How to get there : Because it is only about 110km from Hanoi, you can completely drive a motorbike or umbrella to the lake. Accordingly, from Hanoi city, you run along Nguyen Xien street to Hanoi – Ninh Binh highway / 01 highway, then merge into Ninh Binh – Hanoi highway.
After crossing Nam Binh bridge, turn right at the first intersection, then turn left at Nguyen Cat Development Company Limited on Tran Nhan Tong street, go straight to Castrol – CN Lubricant Distributor, then turn left. The next journey is the street in the commune without a name, so you follow the directions of google maps or ask the locals to get there.
Time to visit : Each season, each time Yen Thang lake has a different beauty, but the most ideal time to fully enjoy the quintessence of this place is summer. Because of the large and cool space of trees, rivers and lakes, the lake will help you dispel the sweltering heat, and at the same time you can comfortably experience outdoor activities without fear of interruption.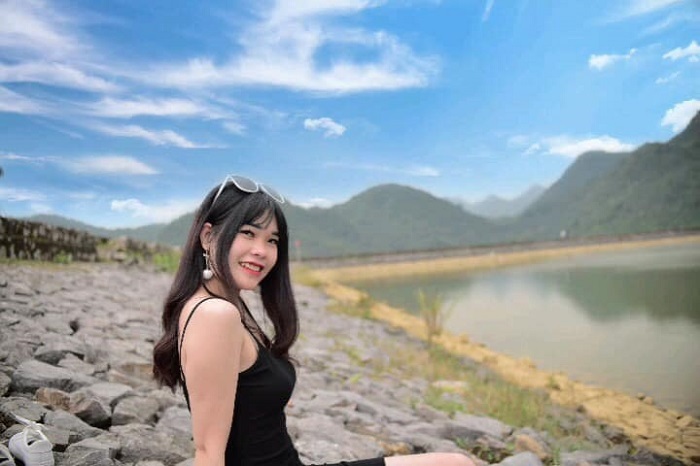 Summer is the best time to visit the lake
Whether you are in need of relief from the fatigue and sorrows of stressful life or you want to calm your soul after the hustle and bustle of the bustling city, Yen Thang Tam Diep Lake is the place that you cannot ignore on your trip. My Ninh Binh tour.
Photo: Internet
TAG: