People poured into the street to play mid-autumn festival
HANOI – The streets around Sword Lake were crowded with people going to the Mid-Autumn Festival, causing the authorities to set up barriers in some areas, on the evening of September 21.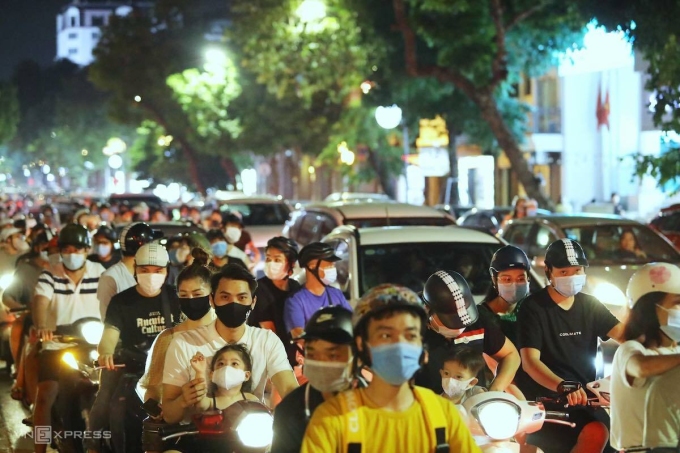 A line of people on Hang Bai Street, the evening of September 21. Photo: Huy Thanh
From 19:30, a group of people from Trang Thi, Hue, Hang Bong, Hai Ba Trung streets… poured into the area around Sword Lake, leading to congestion on Dinh Tien Hoang and Le Thai To streets.
Mr. Le Hoang Anh from Ha Dong said that after nearly two months of mainly staying at home, he went out with a group of 5 friends for the first time today. "We determined from home to go to Sword Lake and then go around West Lake, but there are no restaurants open to sit and chat," Hoang Anh said.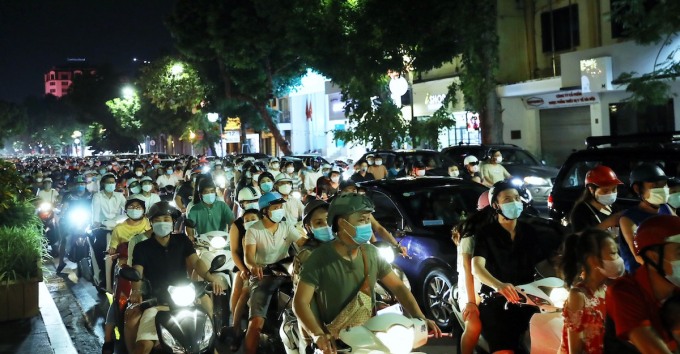 People participating in traffic on Hang Bai Street on the evening of September 21 were all wearing masks. Photo: Huy Thanh
At Hang Bai Street, the flow of vehicles inched meter by meter, wedging three lanes one way into Dinh Tien Hoang and Trang Tien streets. Many families take their children out, most of them wearing masks.
The police force of Trang Tien ward mobilized pickup trucks to go along the street, using loudspeakers to constantly remind and ask people to disperse and ensure distance.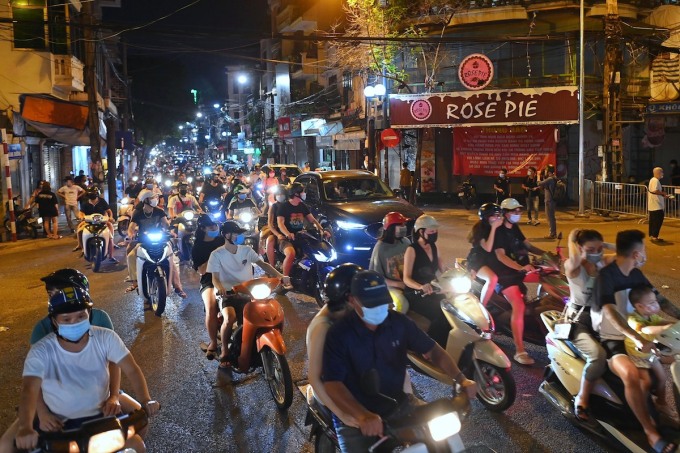 Vehicles from Hang Duong pass through Hang Ma. Photo: Huy Thanh
In addition to the streets around Sword Lake , people also radiate into the old town area such as Hang Ma, Hang Luoc, Hang Ca, Hang Trong. Stores in these streets are closed, only a few groceries and drinks are open for take-out.
At a grocery store on Hang Trong Street, the inside was crowded with people, the security guards continuously guided customers to queue and separate the channels.
Phan Hong Nhung, Vice Chairman of the People's Committee of Hang Ma Ward, said that Hang Ma Street sells items that are not on the list of allowed businesses during the quarantine period, so the ward has been campaigning for many days to not open establishments. shops, avoid large gatherings.
"Today is the first day of implementing the new directive on easing the distance, so people come to Hang Ma quite a lot, the ward has strengthened the inspection force and set up a temporary checkpoint to separate vehicles," said Ms. Nhung.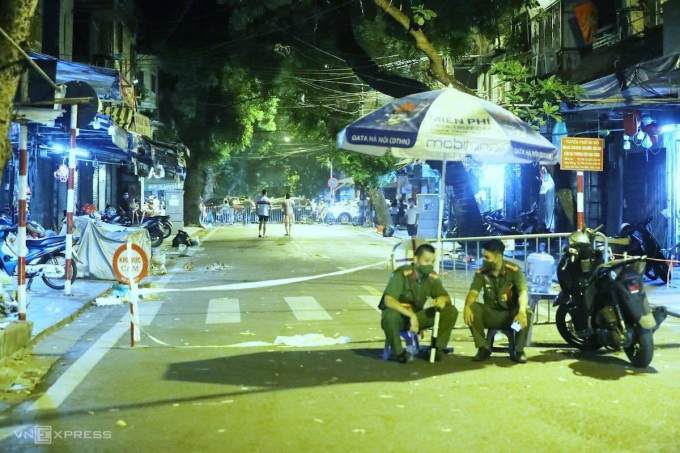 Police set up a roadblock on Hang Ma Street on the evening of September 21. Photo: Giang Huy
At 9 pm, the patrolling force reminded the stores to close; At some streets like Hang Ma, the police set up barricades at both ends.
On Hang Rui Street, police and militiamen stood to form a fence to prevent the convoy from going into the center, regulating going out to the streets outside. At 10 p.m., traffic on the central streets began to cool down.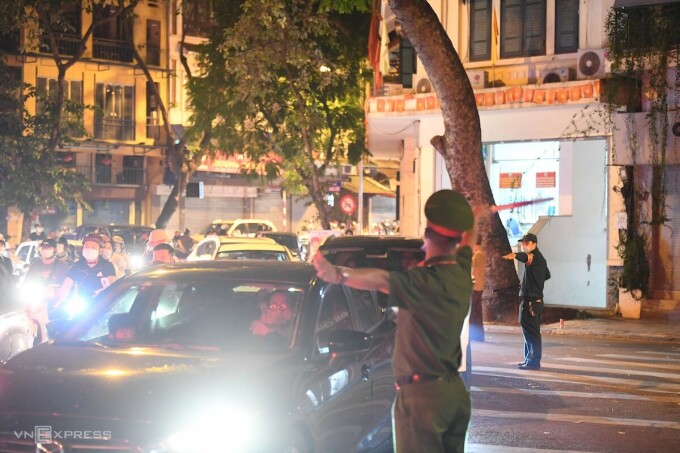 Police separate traffic on Hang Rui street. Photo: Gia Chinh
Today is the first day Hanoi has changed from implementing Directive 16 to Directive 15. People are allowed to use the traffic without a road permit. Follow vnexpress
TAG: