Seo My Ty Sapa Lake – a European oasis in the Northwest sky
Seo My Ty Sapa Lake is the highest man-made lake in Vietnam. Currently, this tourist destination in Sapa still retains its impressive pristine beauty. Here you can organize camping trips by the lake, paddle sup and see the peak of Fansipan mountain in the distance. 
About Seo My Ty Lake Sapa
Almost in every part of our country, there are beautiful lakes for tourists to camp, sightseeing, or simply "chill" a little amidst the hustle and bustle of life. Some prominent names such as Ba Be Lake Bac You, Hoa Trung Lake in Da Nang or Dau Tieng Lake in the Southeast.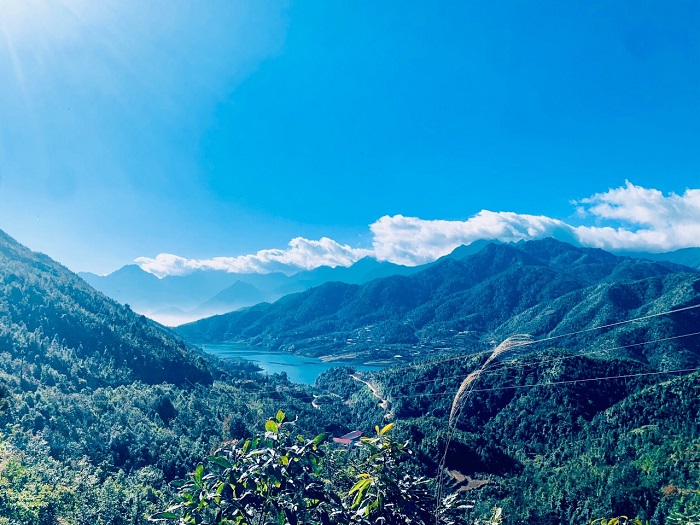 Seo My Ty Lake is surrounded by mountains
Besides the familiar and famous places, you can visit a beautiful lake in the mountains of Sapa – Seo My Ty lake. This is the highest artificial lake in Vietnam, possessing a wild beauty like a small place in Europe.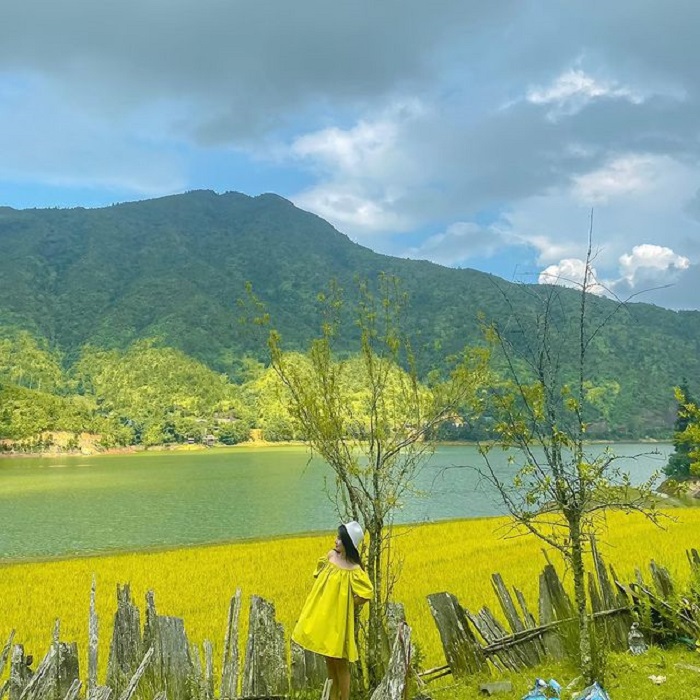 (Photo: khanh_huong28)
Seo My Ty Lake in Sapa is located at an altitude of 1600m above sea level, hidden in Seo My Ty village, in Ta Van commune, only about 20km from Sapa town. Seo My Ty village owns an area of ​​about 150 hectares, with nearly 100 households living. This lake was formed from the construction of the Seo My Ty hydroelectric dam.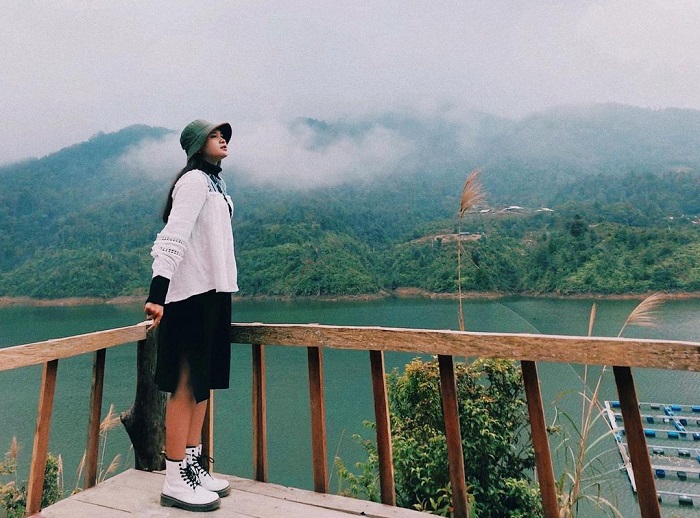 The lake was formed from the construction of a hydroelectric power plant (Photo: haitrieu.511)
Move to Seo My Ty Sapa Lake
To reach Seo My Ty Sapa lake , you will go through the road with the most beautiful scenery in Sapa – Muong Hoa valley , Continue through the center of Lao Chai and Ta Van communes. From this section to Seo My Ty, the road is very difficult. The hardest part of the journey is more than 10km climbing uphill to reach the center of Seo My Ty village. Indigenous people also consider this road to be as difficult as going up to the sky with a slope of up to 20% on the rough and rocky road surface. This is a very difficult challenge for drivers. Passing the difficult slope, turning the corner through 3 overlapping mountains, Seo My Ty village appears before your eyes.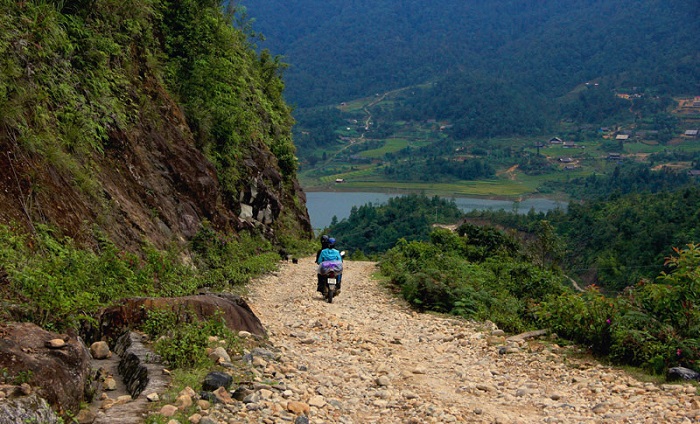 The bumpy dirt road to reach Seo My Ty lake
The beauty of Seo My Ty lake in Sapa
Arrive clock Seo My rate for Sapa , guests will not help overwhelmed by spectacular scenery here. Especially standing in front of a large blue lake nestled between the mountain peaks. If compared with Hoan Kiem lake  in Hanoi, Seo My Ty lake is much larger.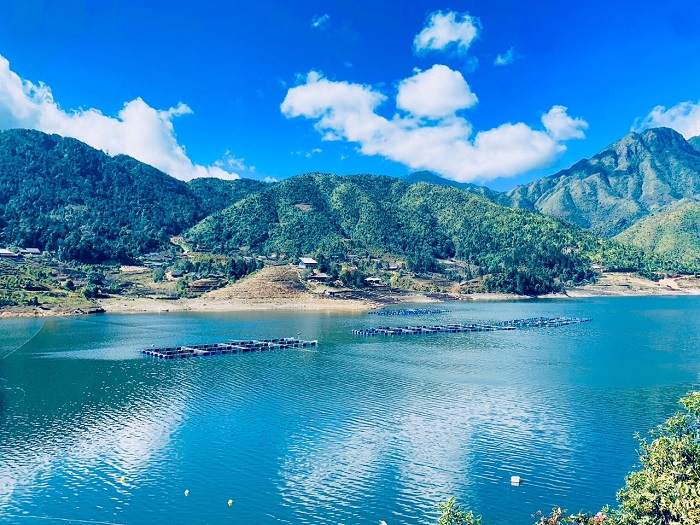 Amazing scenery at Seo My Ty lake
Seo My Ty Lake is favored by nature for its beautiful scenery. It is the scenery of green mountains mixed with fresh and cool air. There are many people who like this place as a "little Da Lat" in the Northwest. The water here is crystal clear all year round, flowing between the clouds.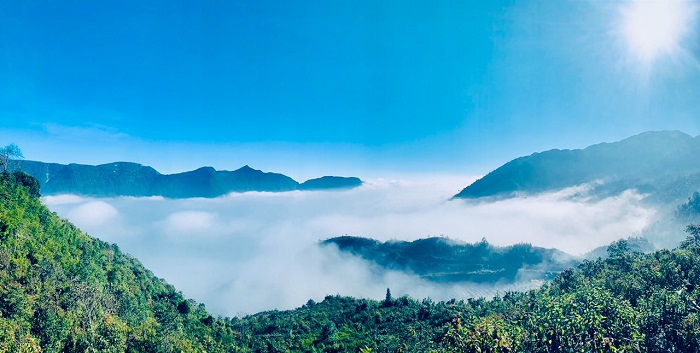 This is also a very beautiful cloud hunting spot in Sapa
The water surface in the lake is as calm as a giant mirror reflecting the whole Hoang Lien Son range located next to it. Sometimes the lake water ripples when a boat passes by. Right at the lake, you can see the beautiful terraced fields in Ta Van village.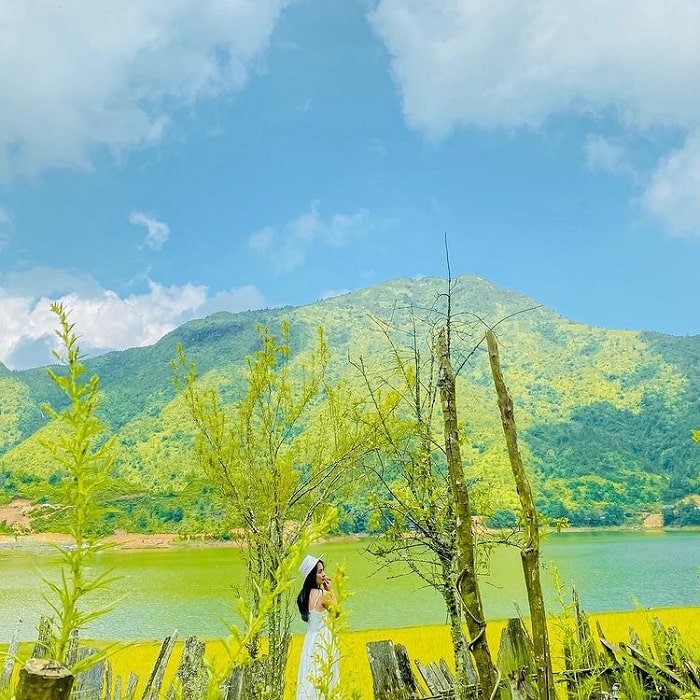 (Photo: khanh_huong28)
Seo My Ty village is a land that still retains the characteristics of the Mong ethnic people in Sapa. Here, ethnic minorities have settled and cultivated for generations. Because of that, the customs and traditions of the highland culture have been preserved until today.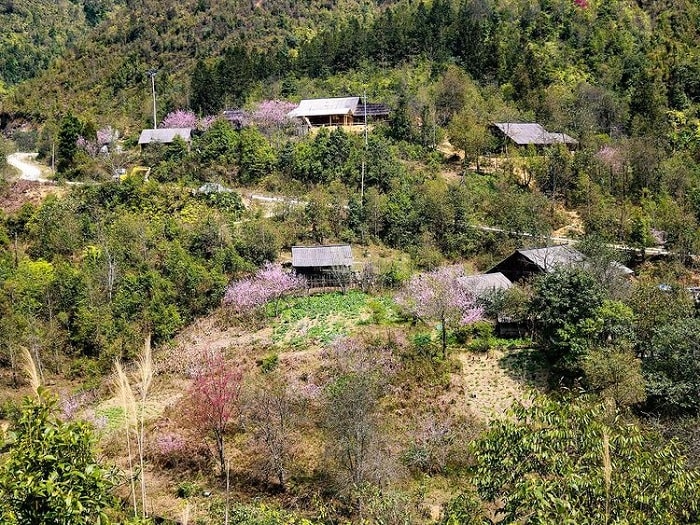 Seo My Ty village
If you visit Seo My Ty from about November to February, the space here is full of flowers. Peach and plum blossoms bloom all over the village and stretch down the mountainside. Magnificent terraced fields, innocent ethnic children, cattle grazing leisurely. The scenery here is so peaceful and rustic, holding the souls of many guests far away. Standing here, the hustle and bustle of life suddenly disappeared, the soul also became light and peaceful.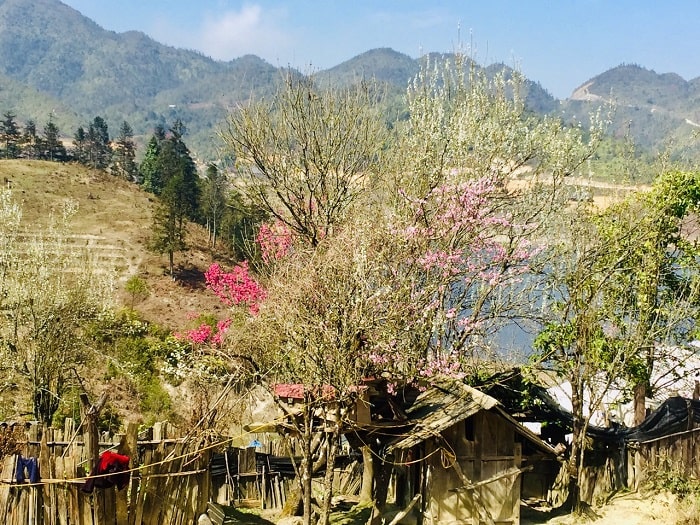 Flowers fill the whole village
Interesting activities at Seo My Ty clown in Sapa
 
Climbing, sightseeing 
Coming to Seo My Ty Sapa lake, you can take your time to gently climb mountains, explore Hoang Lien Son mountains, walk in the primeval forest with indigenous people, admire many precious woods, listen to birdsong. holy grail. The road around Seo My Ty village is a stretch of road with great scenery that attracts runners. When climbing is tired, you can choose a small corner to rest and admire the natural scenery.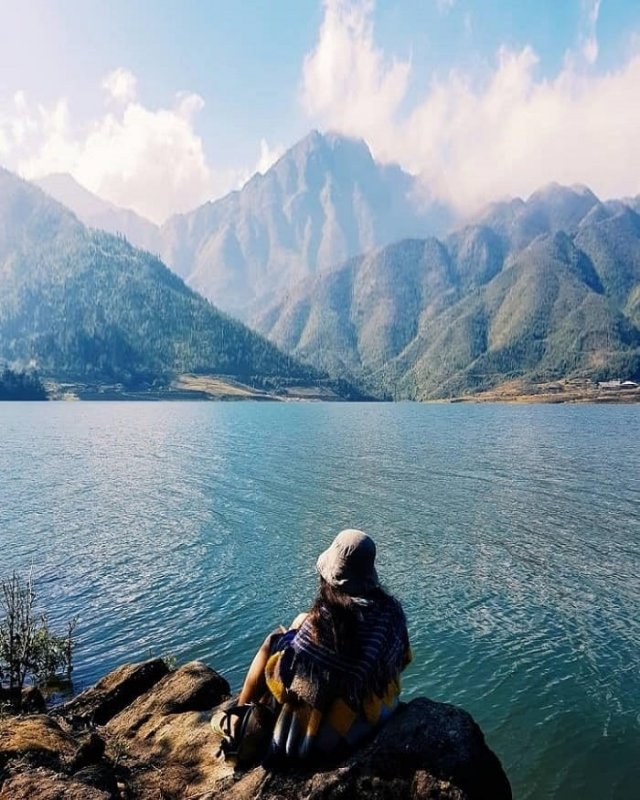 (Photo: thailand__vietnam)
Rowing soup, camping
Those who have been to Seo My Ty Sapa lake, admire the jade-green lake, do not regret the words with wings for this place. Some people think that this is an "oasis in the back of the sky", others say it is "a lake in the clouds". No matter what beautiful things are compared to, Seo My Ty lake still has its own charm. And camping in the middle of a romantic lakeside space is an extremely valuable experience. According to Sapa's travel experience, when you go, remember to bring some camping equipment because there is no rental service in the village.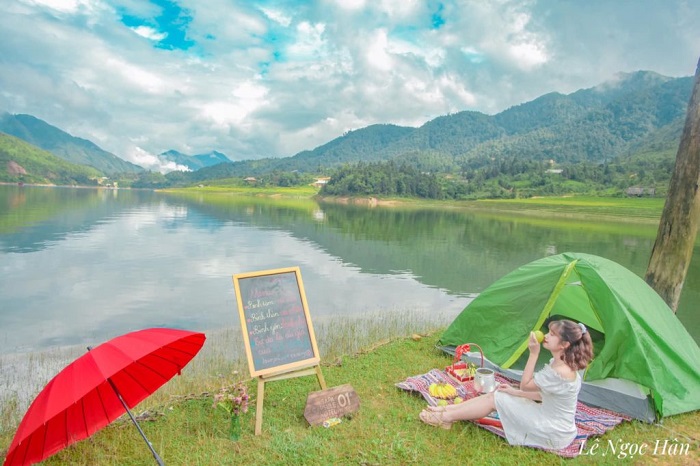 (Photo: Le Ngoc Han)
One of the most popular activities in the artificial lake is boating on the lake. Guests can use inflatable kayaks for convenience.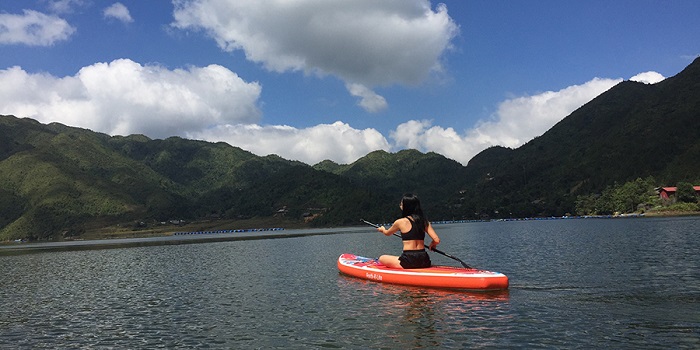 Boating is a very unique experience (Photo: ddaauhieen)
If you have the opportunity to go to Seo My Ty Sapa lake , you will recognize that this place possesses the beauty of the countryside in Europe. The rolling green mountains intertwine, the floating clouds sometimes swoop down to the lake surface creating a beautiful picture of nature that ordinary words can't describe fully. 
Photo: Internet
TAG: