'Check in' at Du Long Ninh Thuan studio
Traveling to Ninh Thuan, you can not only drop your soul on the 105km long beach but also immerse yourself in the sound of endless waves, discover the magical beauty that nature offers. In addition, you can also come to explore and learn about Du Long Ninh Thuan film studio – one of the most popular virtual coordinates today. 
About Du Long Film Set in Ninh Thuan 
Coming to Ninh Thuan, many people will remember that this is the land of sunshine and wind. However, in fact, this place has no shortage of green and poetic natural places. And Du Long film studio is such a place.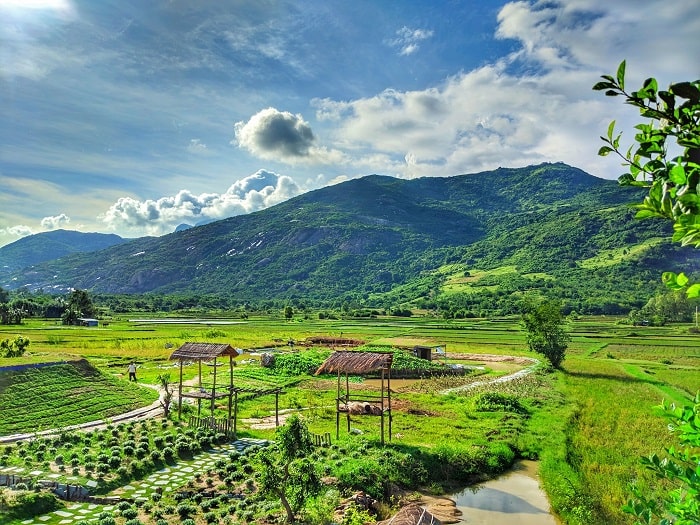 The immense green scene at Du Long film studio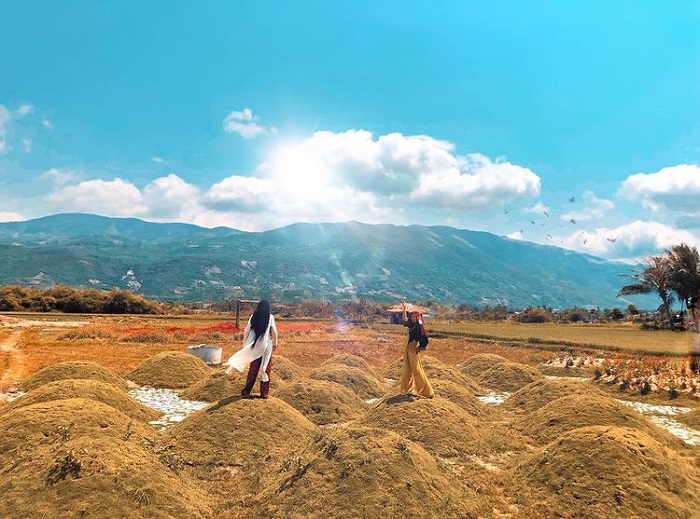 (Photo: yanlovetravel)
Du Long Ninh Thuan studio is located in Cong Hai commune, Thuan Bac district, Ninh Thuan province, about 25km north of Phan Rang city. This is one of the HOT tourist spots that attract many tourists to visit.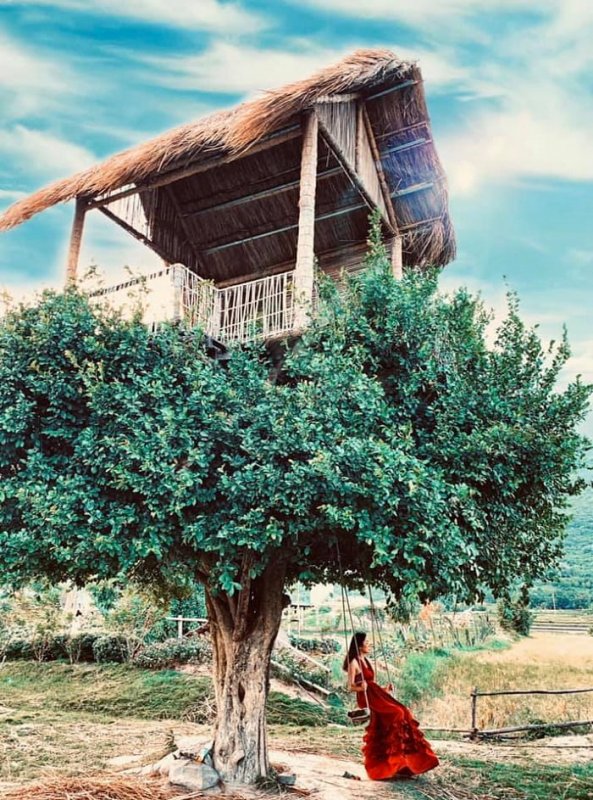 This coordinate makes a strong impression on many visitors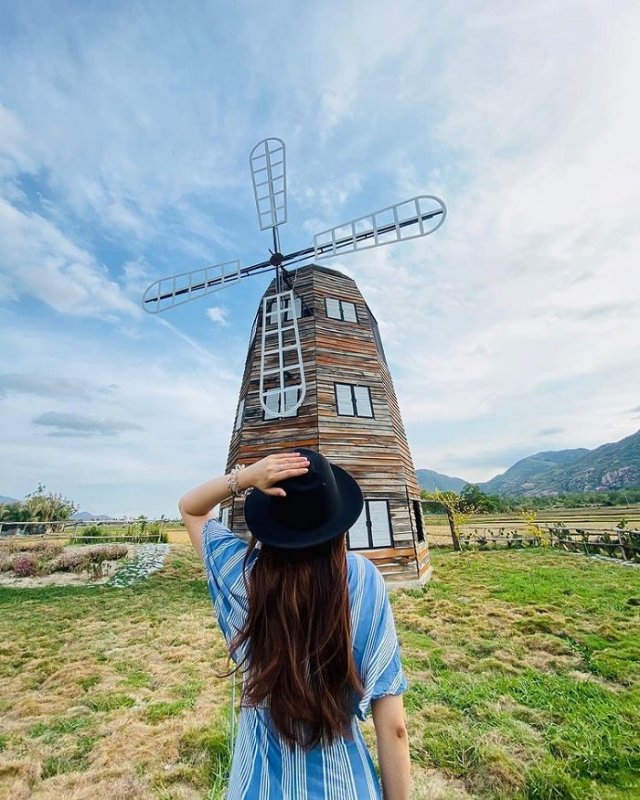 (Photo: vhthuong92)
How to move to Du Long Ninh Thuan studio?
The way to Du Long Ninh Thuan film studio is not too difficult. If you go straight from Cam Ranh to National Highway 1A to Phan Rang about 25km, you will see Du Long Bridge, go across the bridge about 100m, then turn right about 50m across the train line. Go another 250m and you'll see the studio right on your left hand. If you start from Phan Rang city, run in the direction of National Highway 1A, heading out to Cam Ranh to Thuan Bac. When you arrive at Du Long Bridge, you will see Long Cat Pagoda, turn left to the People's Committee of Long Hai Commune, behind the football field is the film set.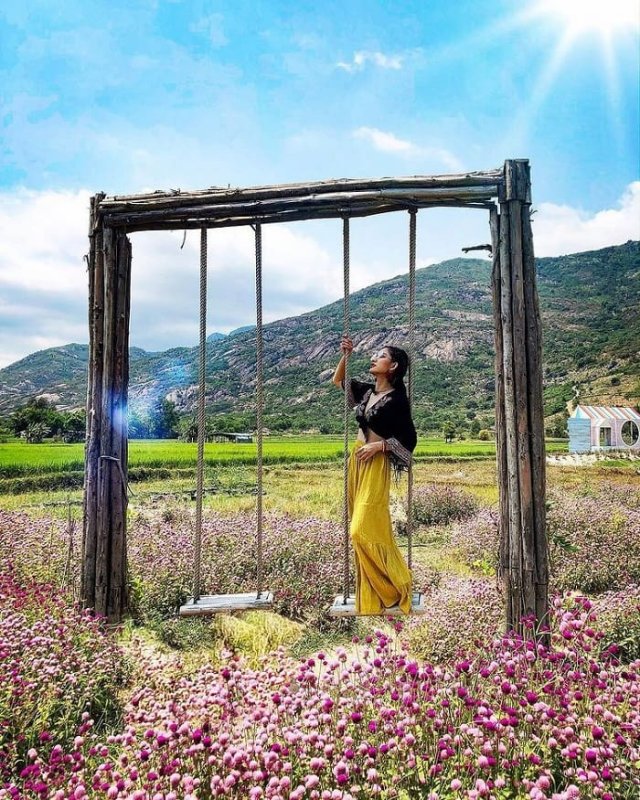 (Photo: limp.nguyen)
>See more:  Pocketing a very useful Ninh Thuan travel experience
Fairytale beauty at Du Long Ninh Thuan film studio 
Du Long Ninh Thuan studio is covered with an impressive green color of trees. The air here is very fresh and peaceful. When you first come here, many people will probably be surprised by a fairy-like space.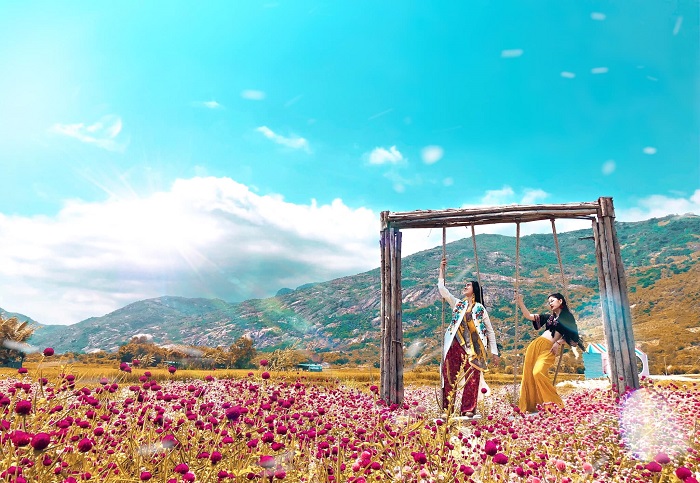 The flower garden is beautiful like a fairy tale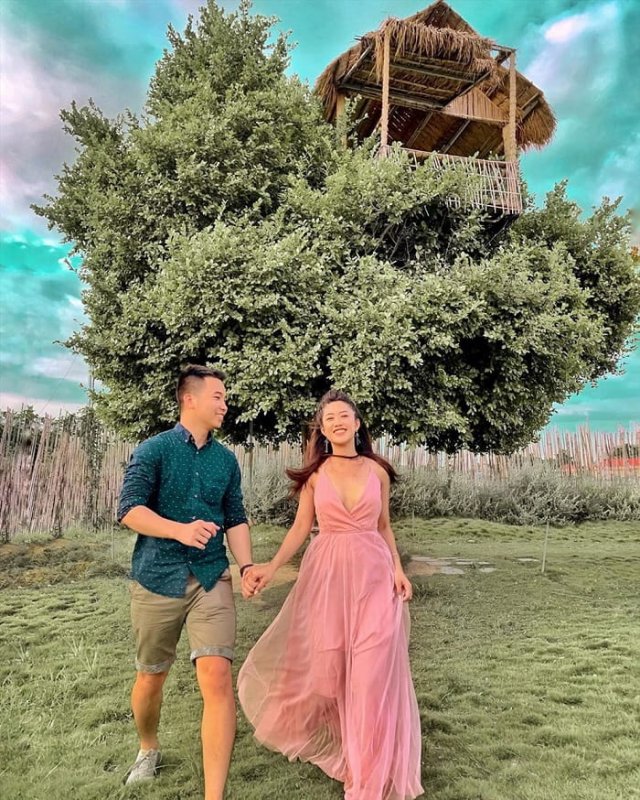 The air here is very fresh 
Du Long Film Studio is famous for its unique "Tree House" architecture. Located in the middle of a large ancient canopy and covering a large area of ​​land, the beautiful wooden house was built in a classic vintage style, offering a "top of the top" check-in corner for virtual believers.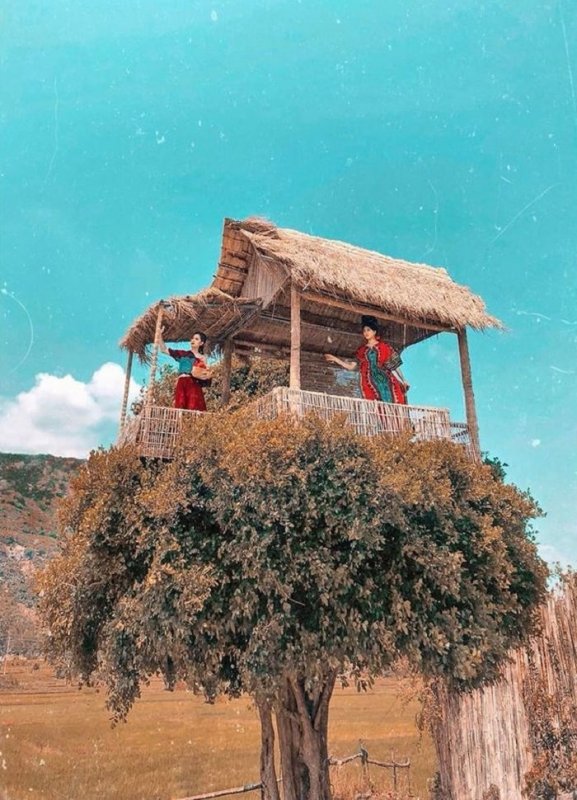 Unique treehouse (Photo: yanlovetravel)
From a distance, the house looks simple, but in fact, the architecture is quite sophisticated. In order to maintain a large and wide block of houses in the middle of such foliage, it is necessary that the trunk of an old tree be strong, plus the canopy spreads evenly to keep the house balanced. The house has a roof and a balcony to catch the cool breeze, providing a connection with nature.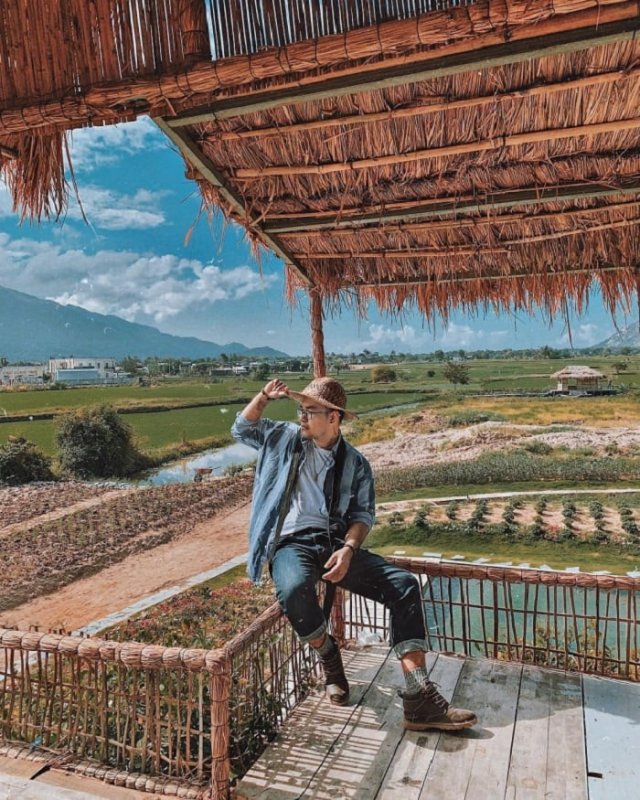 (Photo: Cuongkhii)
Du Long Ninh Thuan studio possesses a very poetic and peaceful beauty like in Europe with the image of trees and flowers blooming. Every nook and cranny here makes visitors fall in love. It is that pure and romantic scene that has attracted many people's attention and come to escape from the dusty streets. Being released in the middle of the vast, green steppe is a wonderful experience.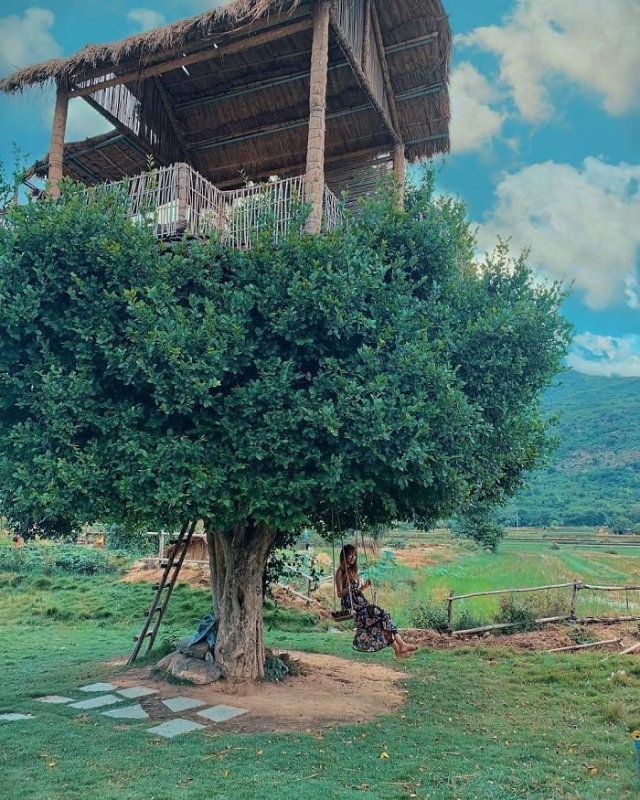 (Photo: hoaibac.beauty94)
On the campus of the film studio, visitors can comfortably check in at beautiful scenes such as wooden swings in flower gardens, windmills, brilliant flower gardens, treehouses, etc. The golden fields are identical in the sunny countryside. All those peaceful scenes are gathered at Du Long film studio.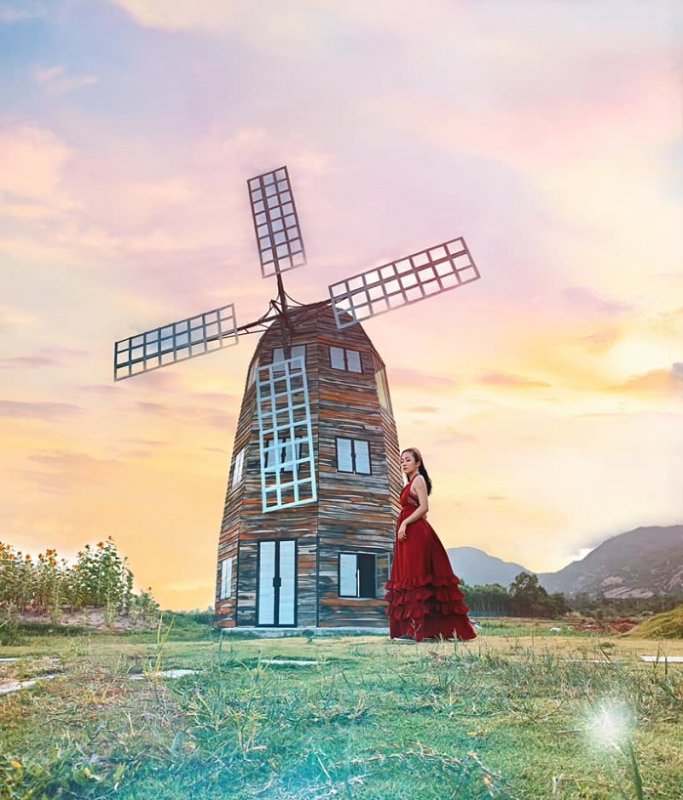 Do you think you are coming to the Netherlands?
Interesting activities at Du Long Ninh Thuan film studio
Young people often come to Du Long Ninh Thuan film studio to hunt for photos. Here, you just need to raise your phone to own many "million-like" photos. The space here has almost no dead corners.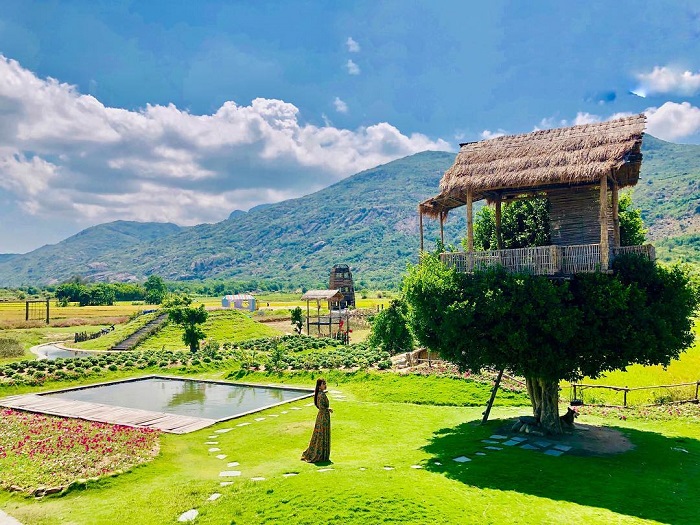 Photo hunting is probably the number 1 activity at the set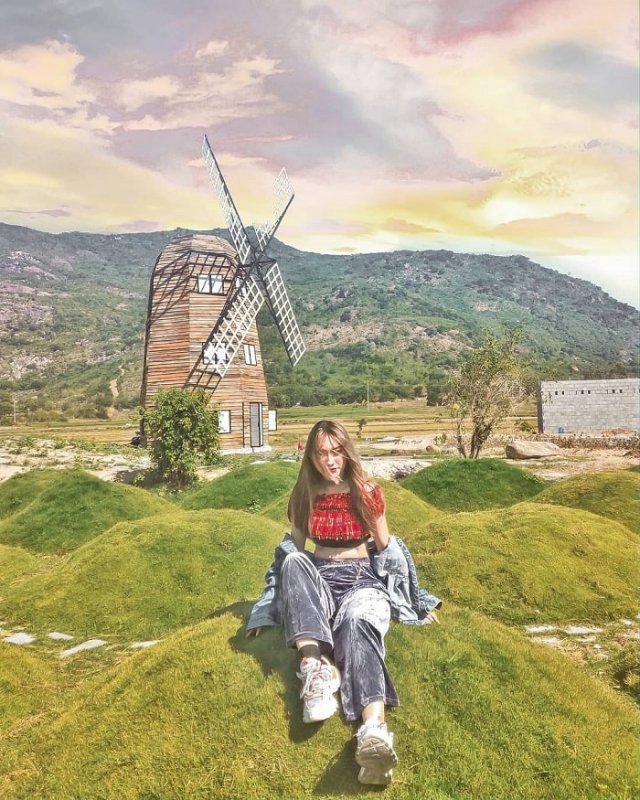 There is no dead corner here 
After taking photos as you please, you can leisurely walk to visit the stilt houses, relax and watch the clouds, the sky, the flowers. If you are a nature lover, you can try visiting the farm to transform into a farmer taking care of plants.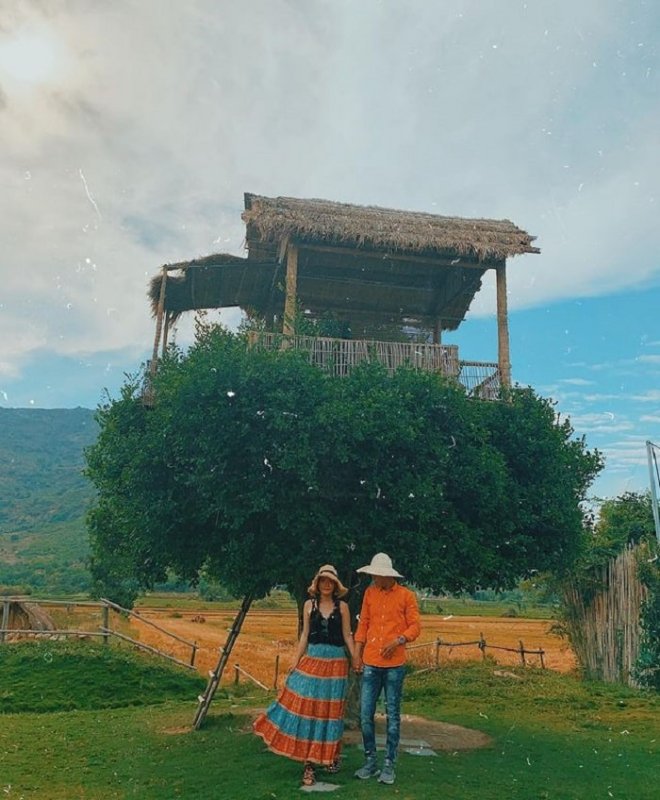 (Photo: marinepoyy)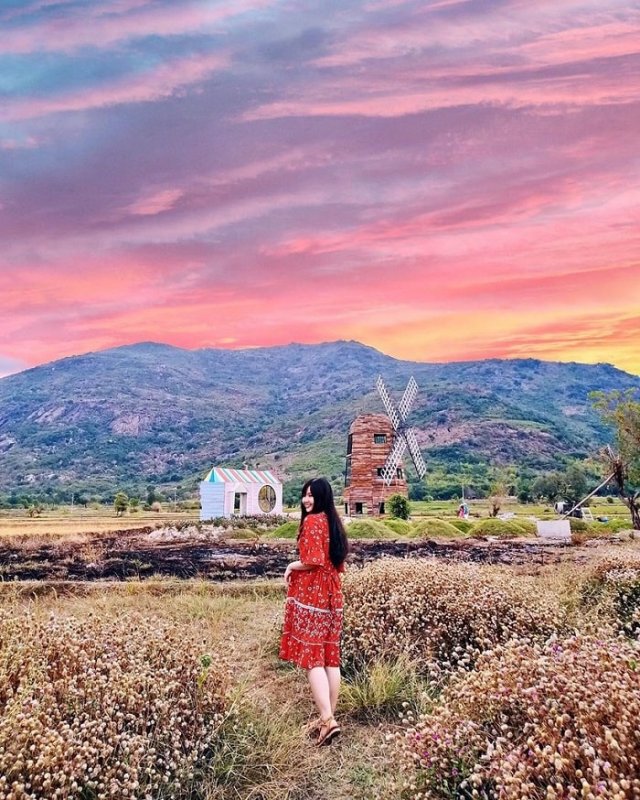 You and nature are like one 
With the above pictures, have you "lost your heart" before the enchanting beautiful scenery at Du Long Ninh Thuan studio ? If you are curious enough, then prepare to come to this land, where beautiful scenery of mountains and flowers and gentle flowers are waiting for you. 
Photo: Internet
TAG: