Red vermicelli – a "remembering" dish in the capital city of Ban Me
Ban Me mountain town is famous as the coffee capital of Vietnam. There are also many delicious specialties here. In particular, red vermicelli is a dish that visitors do not forget to enjoy when they have the opportunity to come to the mountain town.
Red vermicelli is a rustic and quite popular dish in Buon Ma Thuot City (Dak Lak). Going around the city, it is easy to see many red noodle shops on the streets, in markets, or even in small alleys.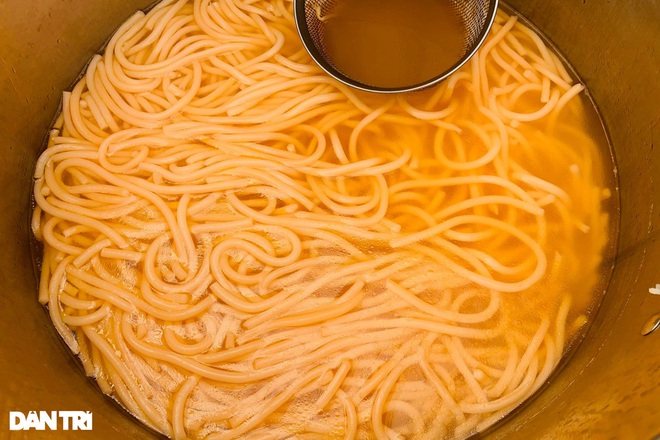 Red vermicelli is boiled with boiling water to add the color of cashew oil, so it has a beautiful natural color.
In particular, at many routes such as: Le Hong Phong, Phan Dinh Giot, Le Duan … there are dozens of red vermicelli shops adjacent to each other, spoiled for choice by diners.
Red vermicelli noodles are as big as Banh Chung, noodles are originally white and red in the process of cooking with the color of cashew nut oil.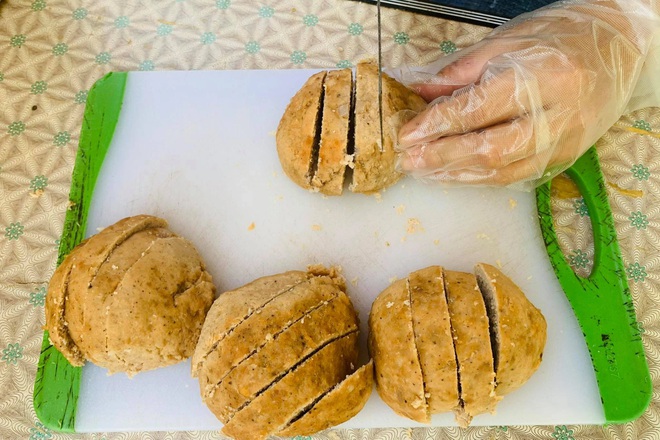 The crab sauce consists of many ingredients from crabs, ground meat, dried shrimp, eggs, and spices.
The way to cook red vermicelli is quite simple, quite similar to the way to cook vermicelli. The broth of vermicelli will be cooked from pork bones, stewed for about 1-2 hours.
The red noodle soup is made from crab, ground meat, dried shrimp, and duck eggs. The crab will be cleaned, pureed and boiled, when the crab sauce floats on top, take it out and set aside.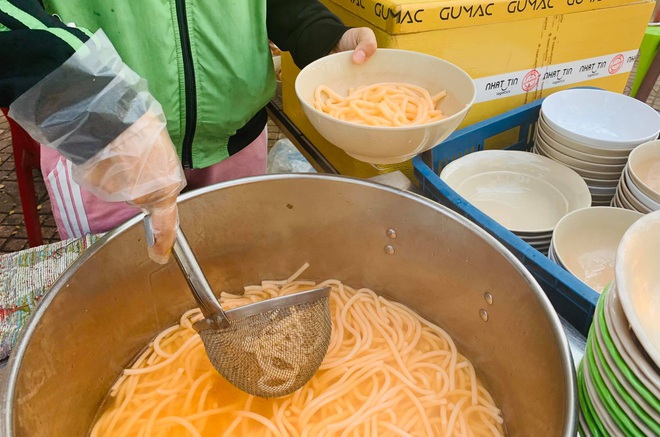 The noodles are quite long, so when eaten, they will be cut shorter.
This sauce will be mixed with ground meat, crushed dried shrimp, mixed eggs and seasoned with onions and spices.
When the broth boils, take out the bones and put the ready-made broth into it, and cook until the rice is cooked. Take it out and let it cool.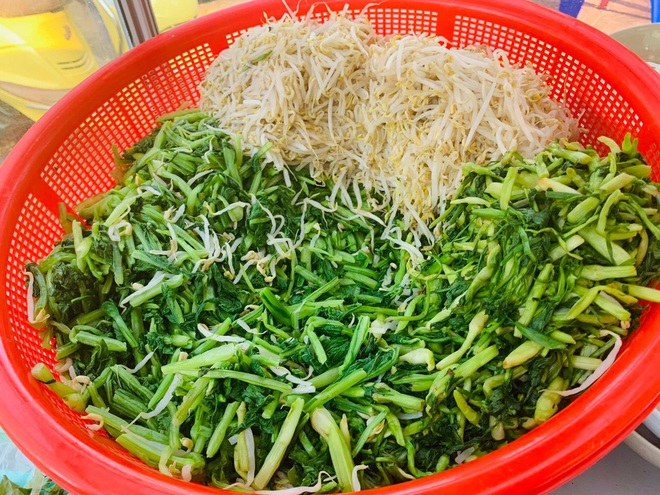 Red vermicelli is served with bean sprouts, water celery and cooked vegetables.
Particularly, the vermicelli part will be lightly boiled with boiling water with cashew oil removed, which will give a very eye-catching red-orange color. The vermicelli will be kept separately, not cooked with the pot of broth because the noodles will expand to eat no longer tough and delicious.
Red vermicelli is served with bean sprouts, water celery and sweet cabbage are cooked. In addition, to make the bowl of vermicelli more attractive, we will add quail eggs and boiled pork skin, sprinkle with more fried onions and add shrimp paste.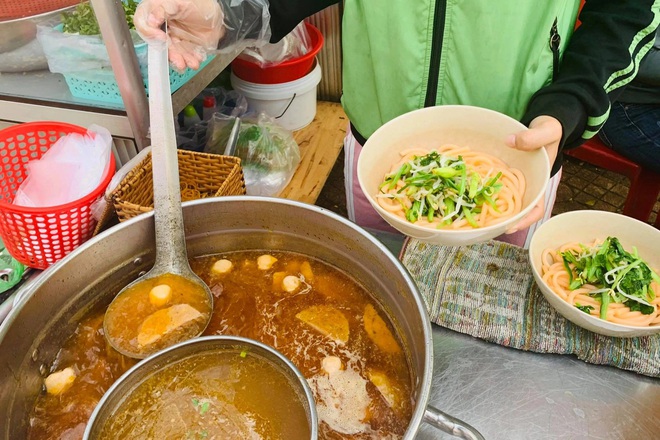 The red vermicelli broth is cooked with quality.
The bowl of red vermicelli has an attractive color, has a rich taste with carefully processed crab sauce, sweet broth served with delicious typical vegetables.
Many people in Dak Lak are far from their hometown, and when they have the opportunity to return, they will find a red vermicelli shop to eat 2 bowls of instant noodles to satisfy their cravings. For tourists, when coming to Ban Me, always think "haven't enjoyed red vermicelli yet" and have to eat once to tell me about this vermicelli dish with a rather strange name.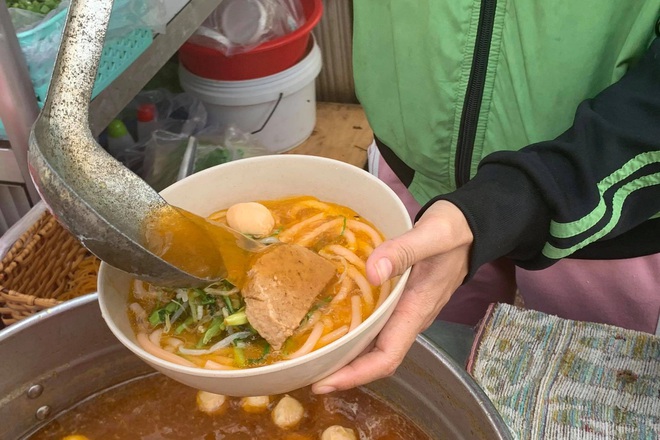 Red vermicelli is a popular dish that costs only from 15,000 – 30,000 VND/bowl.
Red vermicelli is usually sold in the evening, in the cold windy weather of the Central Highlands, there is nothing better than a bowl of hot red vermicelli!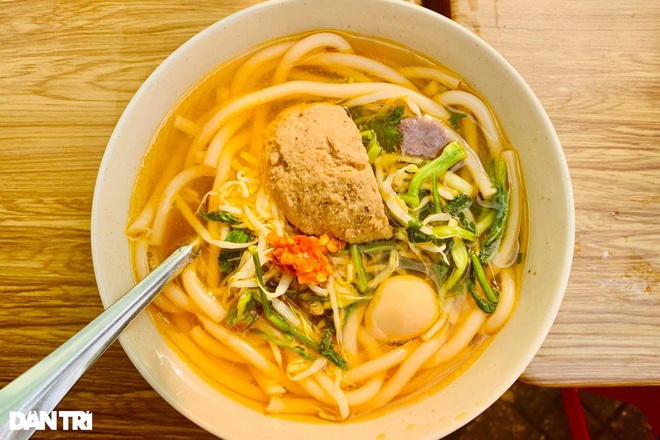 Red vermicelli is a dish many tourists choose when they first come to Ban Me coffee city. Follow Dan trí
TAG: