'Falling in love with the wild beauty of Nha Trang's Nhu Tien beach
Nhu Tien beach in Nha Trang is a beautiful and unspoiled strait. With crystal clear water, white sand beaches, and luxury resorts, Nhu Tien is really a great resort for all travelers.
About Nhu Tien beach in Nha Trang 
Bai Nhu Tien Nha Trang is located at the path from Cam Ranh airport – TP. Nha Trang, in Phuoc Dong ward, Nha Trang. From Cam Ranh airport, you only need to drive about 20 minutes to reach this beach.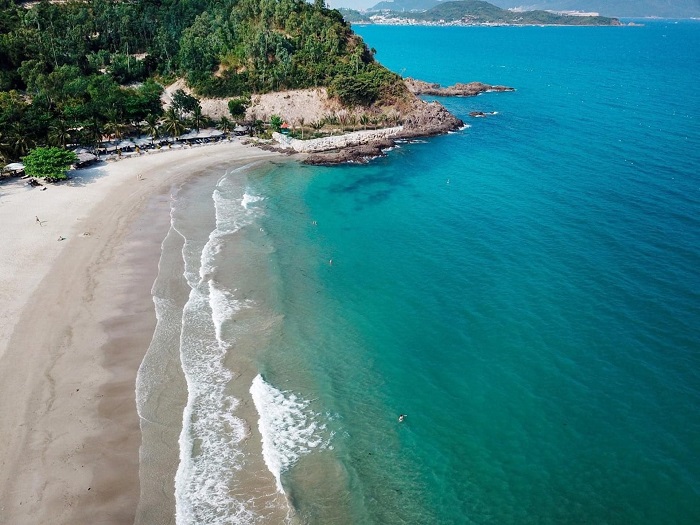 Nha Trang Nui Tien Beach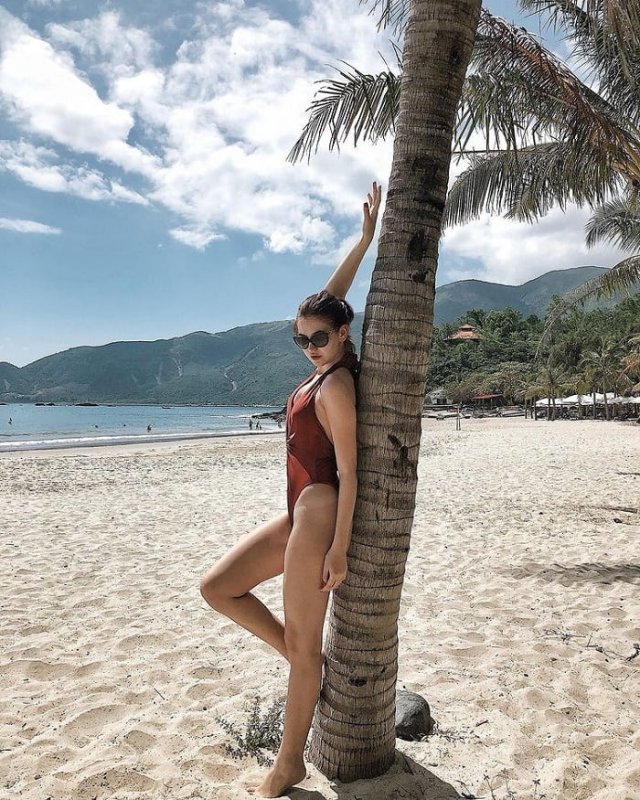 (photo: rinarekina)
Nha Trang Nhu Tien Beach is an isolated beach in the middle of the surrounding mountains. This place is actually a closed strait with two ranges of mountains reaching out to the sea at both ends. With such a position, Nhu Tien is out of the wind, the waves are gentle, and the scenery is wild.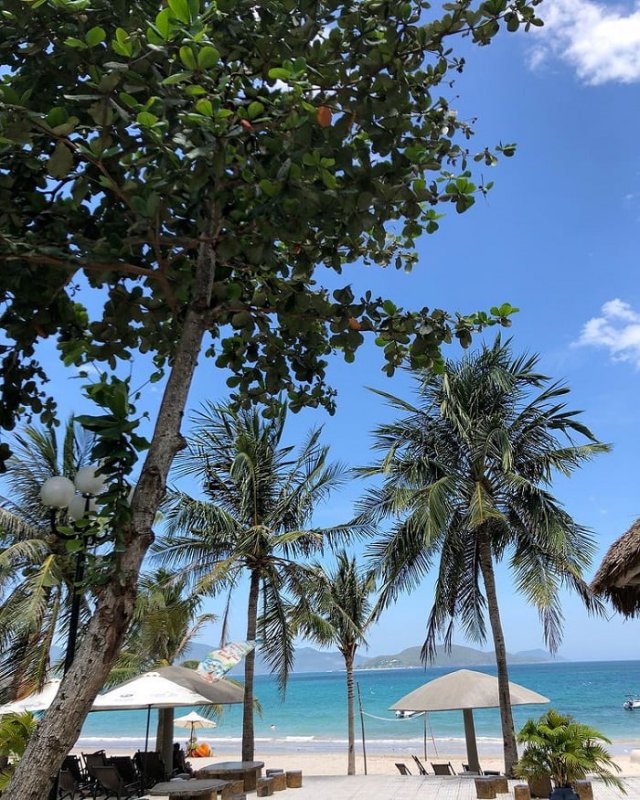 The scenery in Bai Tien is very quiet and wild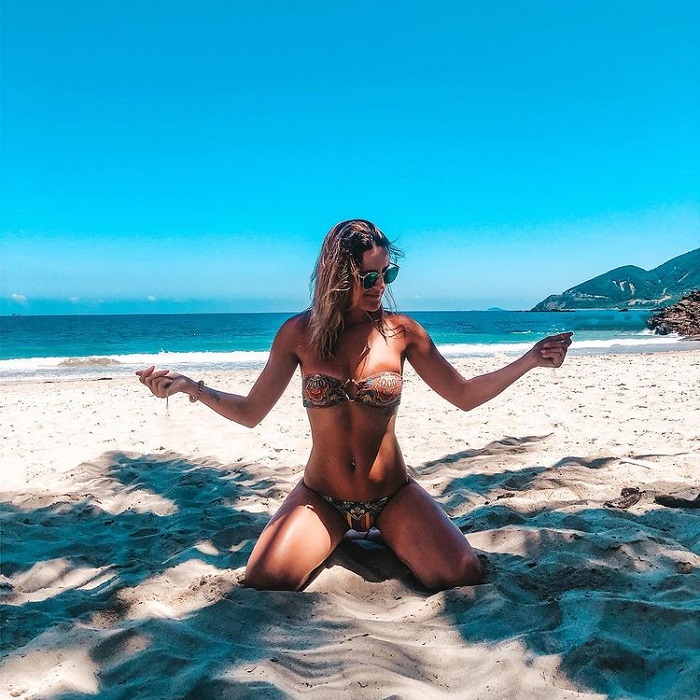 (Photo: senatorxv)
Nhu Tien is a tourist destination possessing wild and beautiful beauty but not widely known by many people. Although it has been put into tourism for nearly 10 years, the wild natural features are still preserved.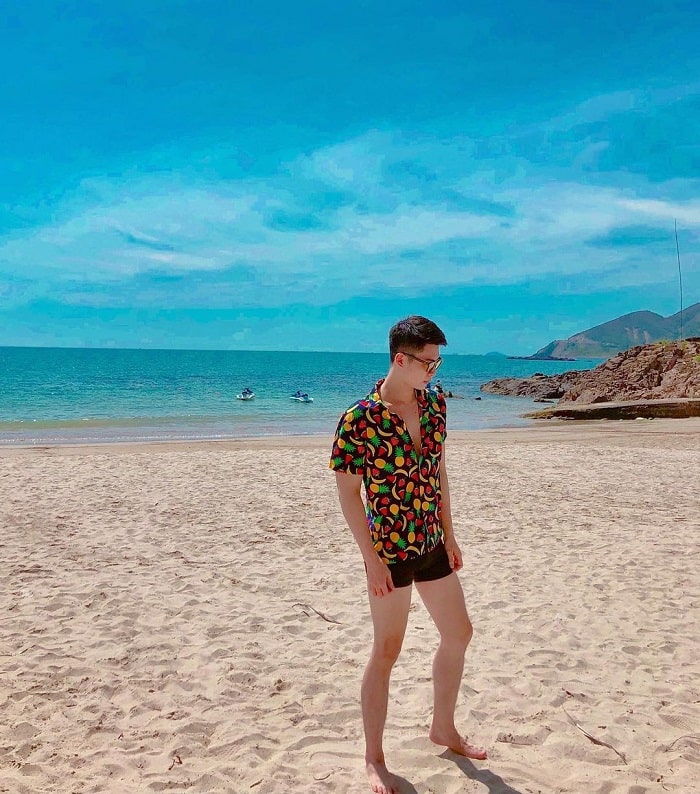 (Photo: _tony_angel)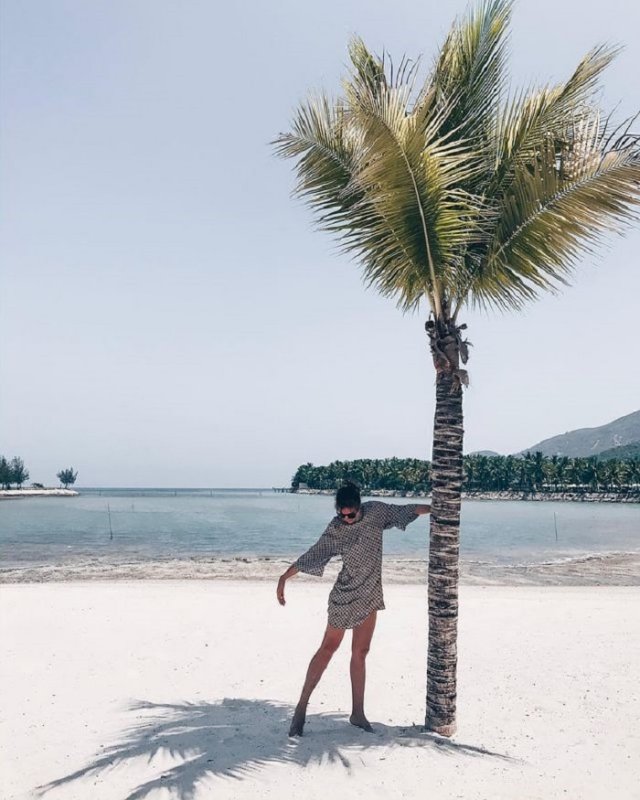 (Photo: y_foxssoul)
Charming beauty at Nha Trang's Nhu Tien beach 
Standing at Nhu Tien beach , you will see right in front of your eyes a vast blue sea space with gentle waves lapping the shore. Right at my feet is the pure white sand, smooth crept into the skin to help visitors ease all the pressures of life. Behind is the same message of mountains and hills with the green color of forest trees.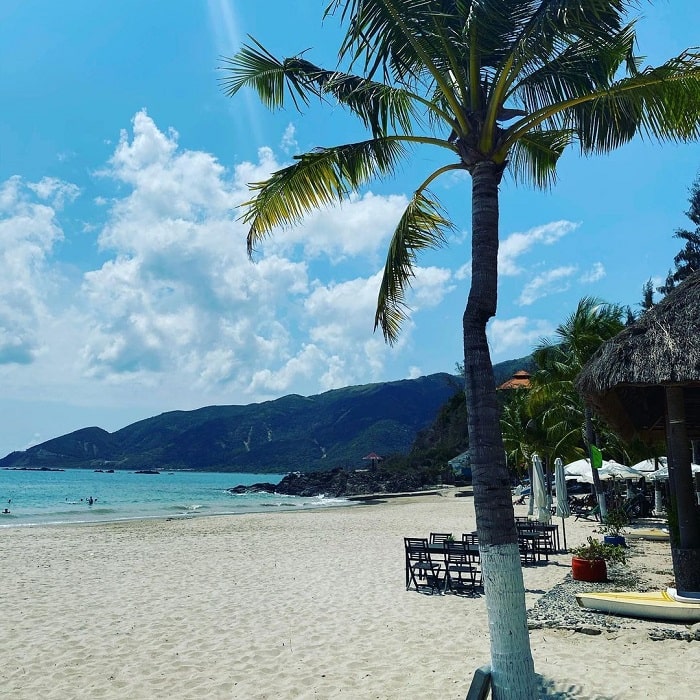 (Photo: aleksandra_tranova)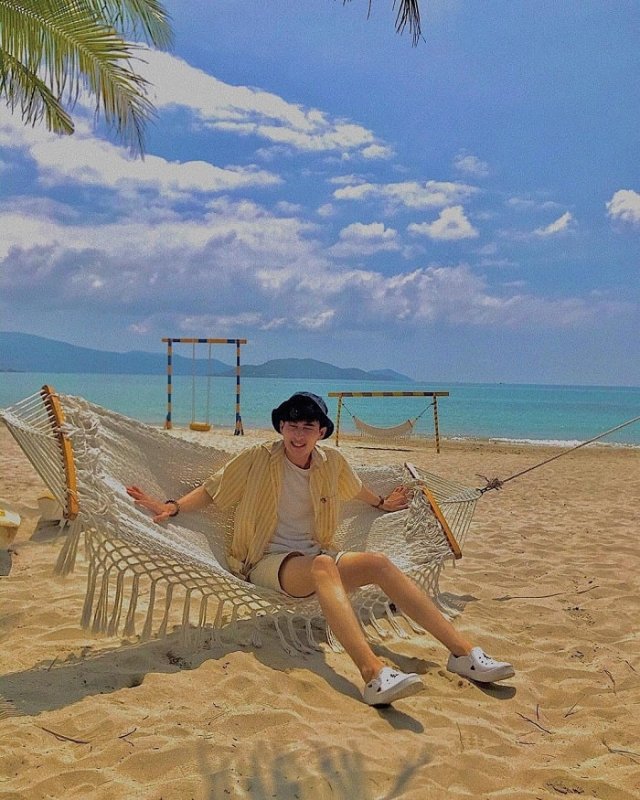 (Photo: doohiro.17)
The beautiful scenery at Nha Trang's Nhu Tien beach makes many visitors think they are standing on an island. Because it is an isolated beach, the space here is not noisy and bustling but very quiet and peaceful. Here, you can be immersed in the wonderful nature, enjoy the most comfortable and private moments.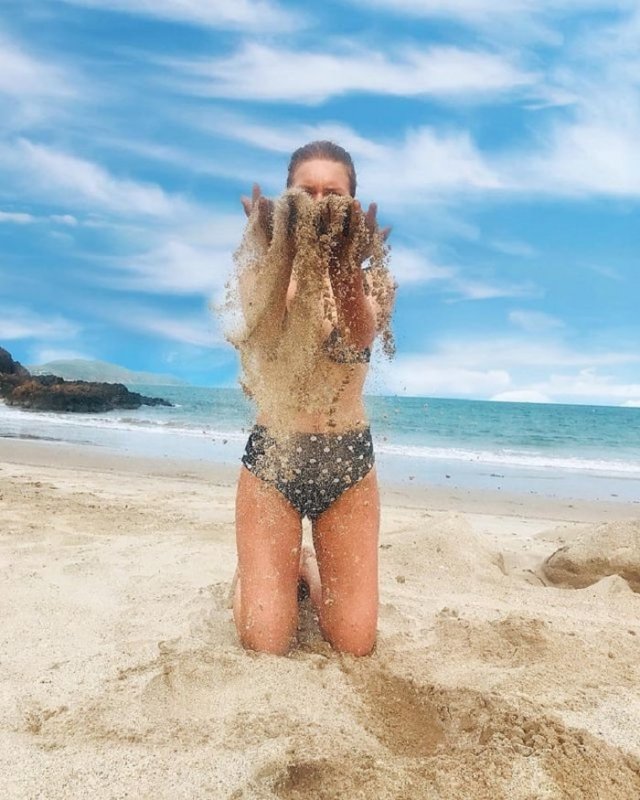 (Photo: tanik_loveis)
The location of Nhu Tien is ideal when it is covered with green mountains that draw a perfect arc. The water here is always blue and calm throughout the four seasons. Perhaps that is why this place has also become a great resort in Nha Trang.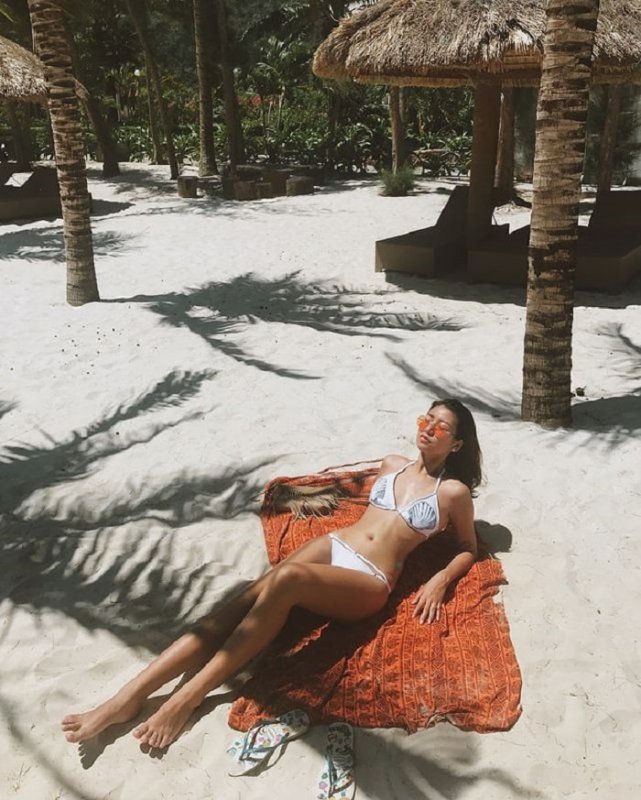 (Photo: nguyententran)
Interesting activities at Nha Trang Nhu Tien beach 
 
Go to the beach
Nha Trang Nha Trang has fine sand, quite a shallow sea, gentle waves. Therefore, it is very suitable for swimming activities. After swimming, you can go ashore to sunbathe and admire the natural scenery.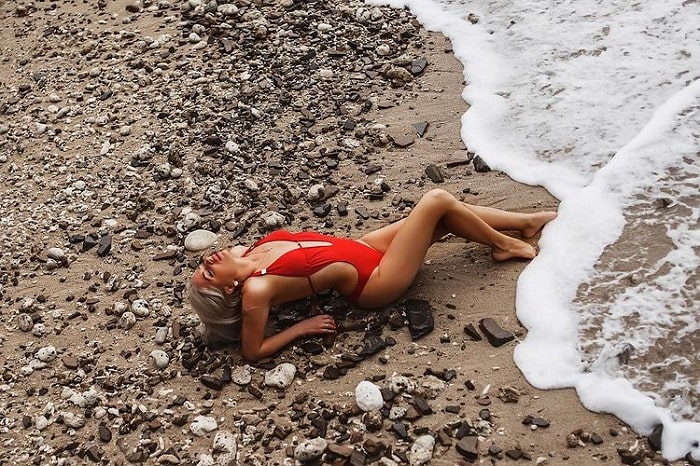 (Photo: _sysolyatina_)
Participate in team building activities 
At Bai Nhu Tien, there is a very large sandy beach suitable for organizing team-building activities, camping or other events.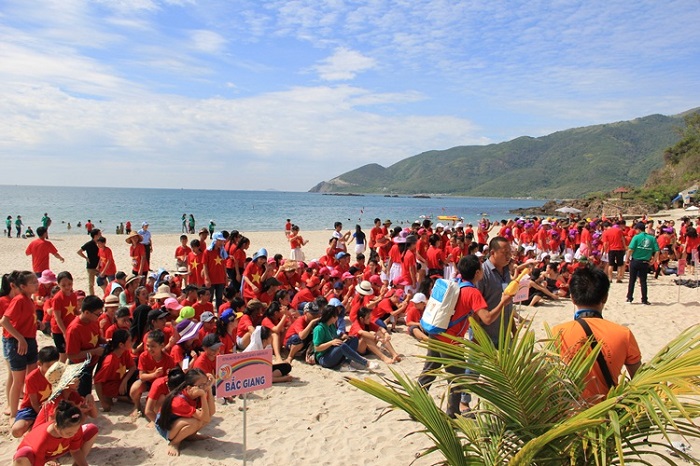 Team building activities take place regularly
Immerse yourself in the vibrant sound of a Filipino band
Enjoying the vibrant music from the Filipino band is an interesting experience, giving visitors a positive energy and comfort.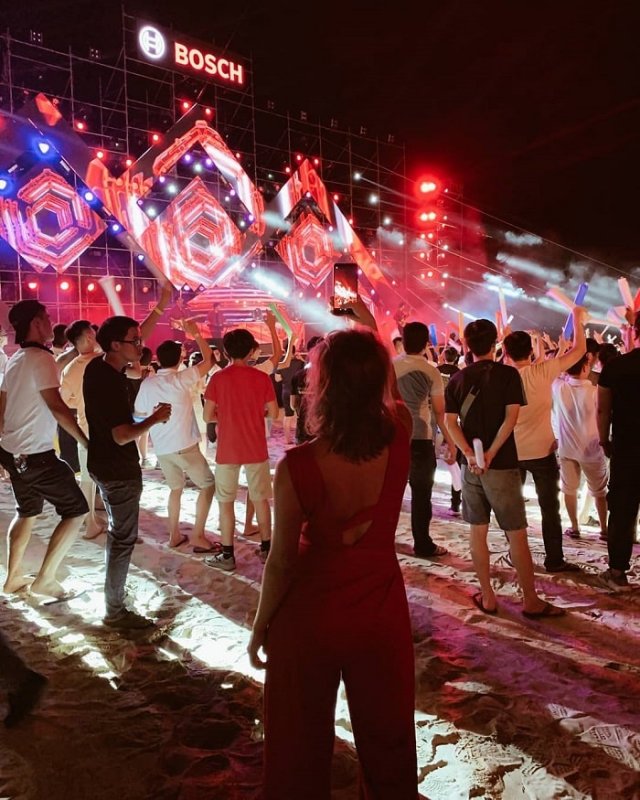 Immerse yourself in the vibrant music
Take part in water sports
Not only beautiful scenery, but Nha Trang also develops marine sports services such as jetski, paragliding, canoe, jet ski, banana boating,… If you love light activities If you want to find a quiet place, fishing is not a bad suggestion. In the afternoon, the sun is no longer too strong, you can finish swimming and then go up to play beach volleyball.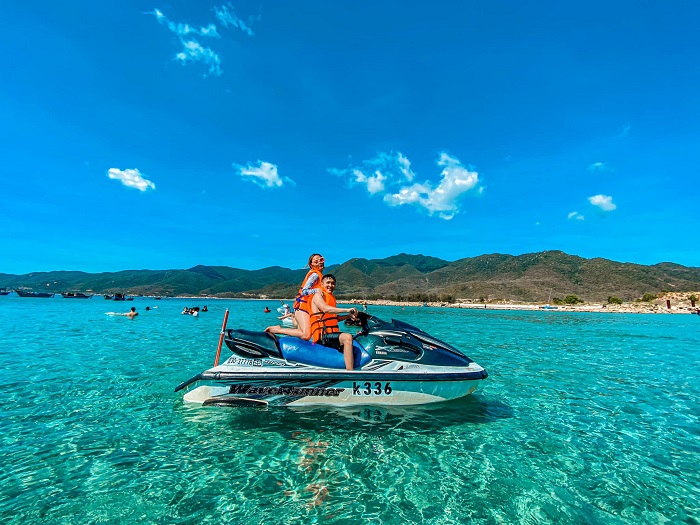 Water motorbike
Enjoy seafood
Coming to Nhu Tien beach , you should not miss the fresh seafood dishes here. In the vast space of water waves, what's better than enjoying a seafood buffet?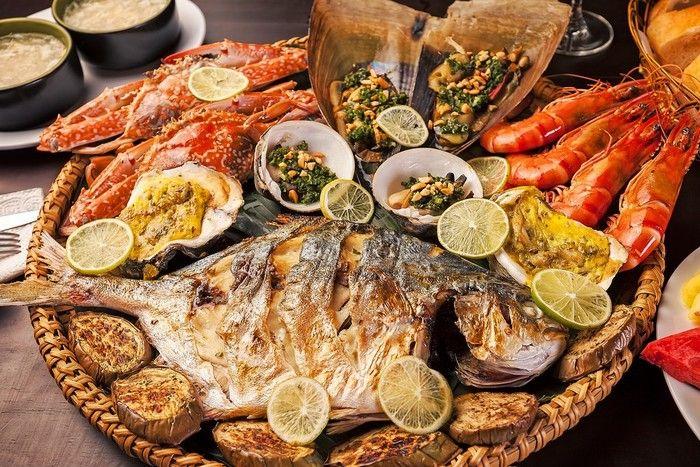 Fresh seafood at Nhu Tien beach 
>See more:  Super detailed self-sufficient Nha Trang travel experience for first-timers
Where to stay when coming to Nha Trang's Nhu Tien beach? 
Bai Nhu Tien Nha Trang is located in Diamond Bay Resort & Spa, which is considered one of the top resorts in Nha Trang. In addition to being open to visitors, having fun, and swimming, Nhu Tien beach is also a place exclusively for guests to stay at this resort.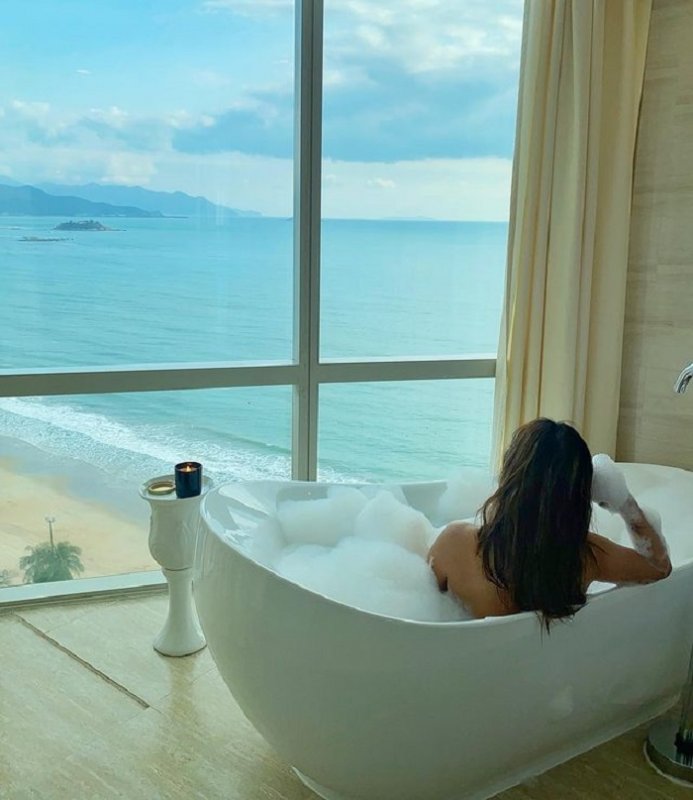 (Photo: pattydegalicia)
Diamond Bay Resort & Spa is designed in a meticulous and luxurious style that perfectly combines ancient beauty with Vietnamese imprints and modern features. The rooms are equipped with many high-class facilities,… All in order to bring guests the most relaxing and comfortable moments.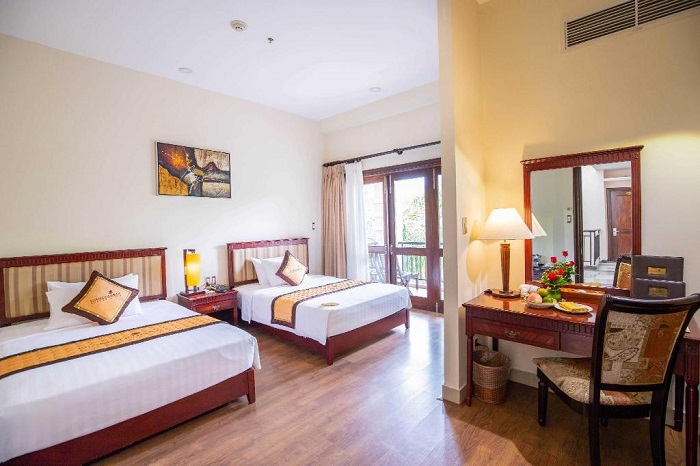 Modern, comfortable rooms 
Bai Nhu Tien Nha Trang is isolated among many mountains, a closed strait, peaceful, and has captivating beauty. Enjoying seafood, relaxing in the ocean, playing unique sports are truly unforgettable experiences for visitors. If you plan to travel to Nha Trang , add this wonderful place to your list of places to visit!
Photo: Internet
TAG: