Experience 'extreme' fun at Thach Lam Spring Waterland Resort Khanh Hoa
Among the emerging tourist attractions, the Thach Lam Spring Waterland tourist area is a unique and novel space with interesting games. All bring great entertainment experiences to visitors. 
Introduction of Thach Lam Suoi Waterland tourist area 
Located about 20km south of Nha Trang city, with an area of ​​up to 25ha, many investors want to develop that place into a tourist area with bold nature and new experiences. And Thach Lam Suoi Waterland tourist area was born and this is also the first tourist area built in Khanh Hoa province.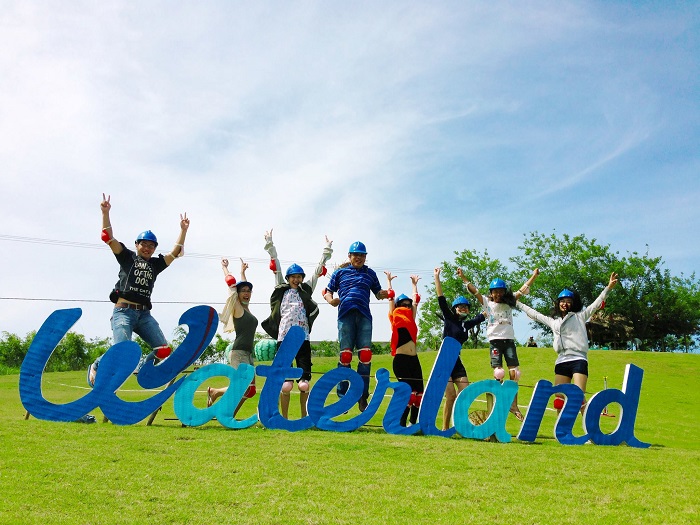 Thach Lam Stream Waterland Tourist Area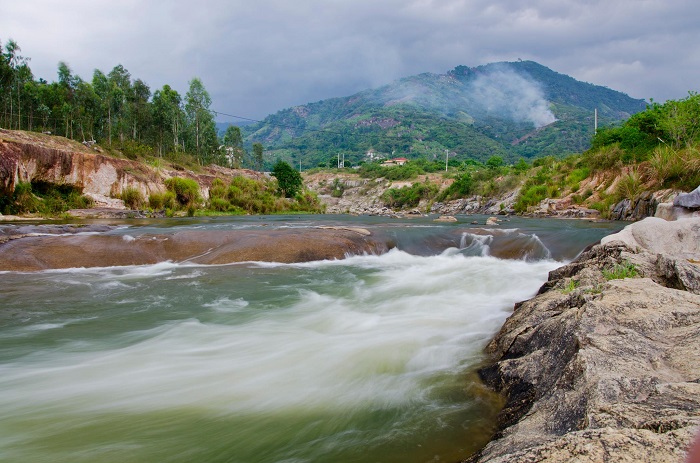 The scenery is breathtaking 
Coming to this resort, visitors will have the opportunity to enjoy the joyful feelings that always change according to each area. From the fresh natural landscape to the wild beauty of the riverside. This place promises to bring everyone a meaningful vacation.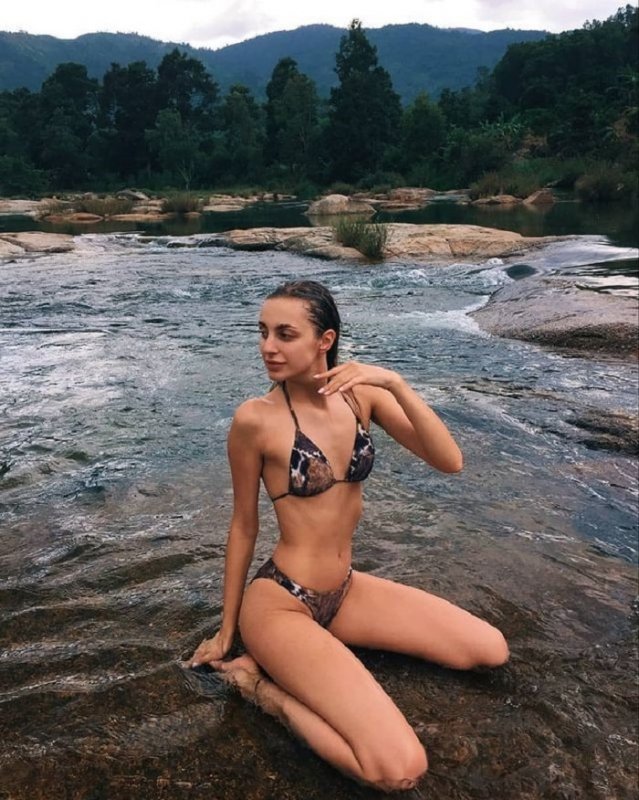 (Photo: _chlkna)
Move to Thach Lam Stream Waterland tourist area 
From Cam Ranh airport, follow Highway 1A to enter Nguyen Tat Thanh Boulevard, continue along National Highway 1A to reach Cat stream junction, then turn left. From here, run about 10-15 minutes more to reach the Thach Lam Suoi Waterland tourist area . If you come from the city center, you can take a taxi, motorbike or bus to get to the resort in about 30 minutes.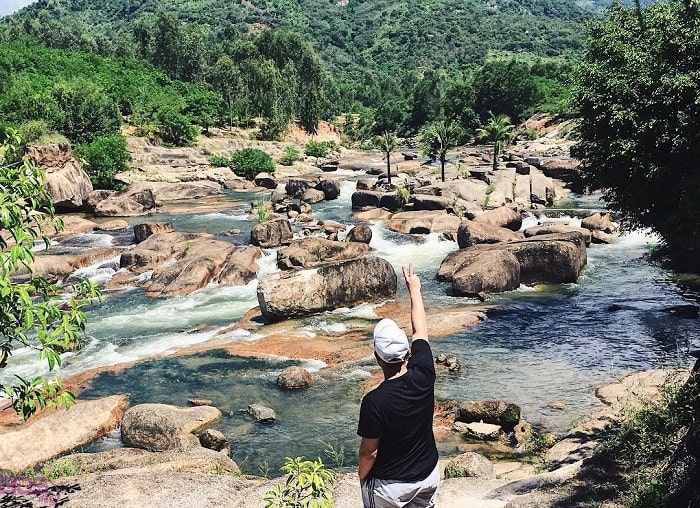 Waterland Thach Lam Stream has a beautiful view 
>See more: Super detailed self-sufficient Nha Trang travel experience for first-timers
Interesting games at Thach Lam Suoi Waterland tourist area 
 
Amusement Park Day Ngoc Lake
Thach Lam Suoi Waterland Tourist Area is located in Day Ngoc Lake. With cool water, here develops a variety of games that bring a refreshing feeling to visitors. Typical games can be named such as: slide, float, pontoon, roller bridge on water, ice climbing, especially the first time bouncing is put into operation in Vietnam.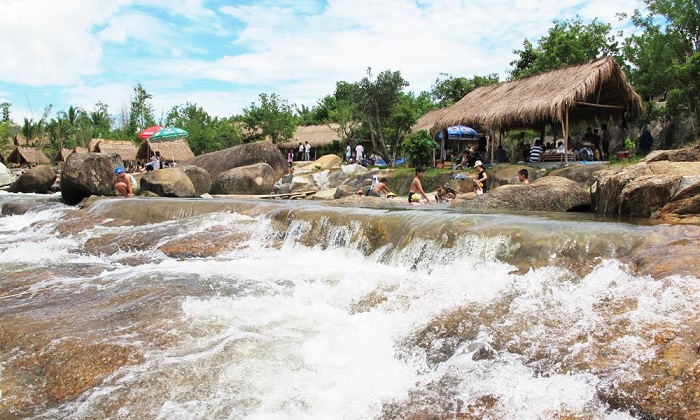 The resort is located right at Day Ngoc Lake 
Rafting rubber canoes over the falls
Rafting rubber rafting is a world-class sport with high attractiveness, excitement, and charisma. Now this subject has become a mass sport, with no limit on the number of participants. Playgrounds will be safe streams. This is a very attractive, adventurous activity because you have to overcome rapids or the power of flowing water. When participating in this game, each visitor will practice the will to overcome challenges.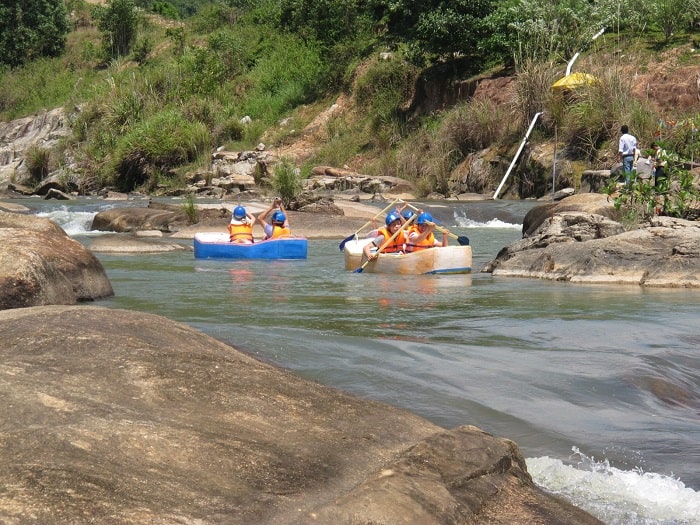 Rafting game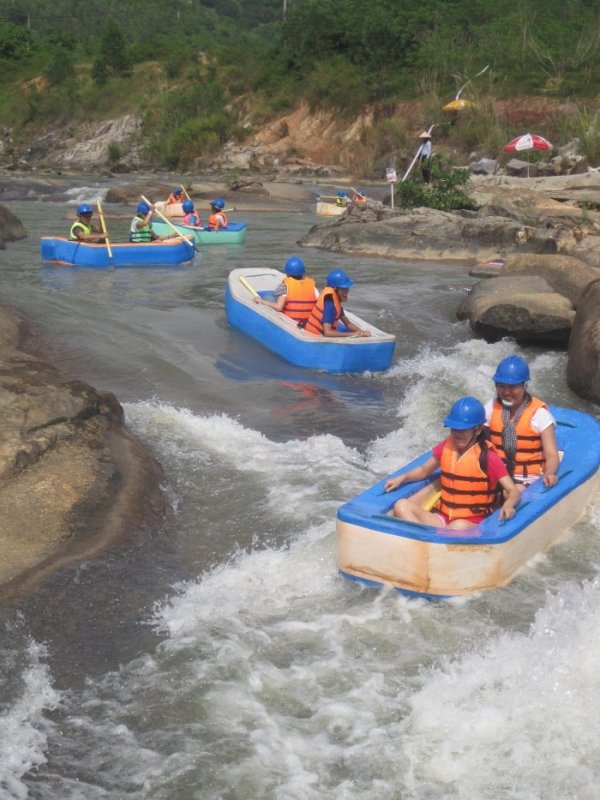 This is an adventurous and challenging subject
Grass slide game area
This is a new type of game in Vietnam and is well received by many young people. In the Thach Lam Suoi Waterland tourist area, there is a large area of ​​young grass, so there are favorable conditions to develop this service.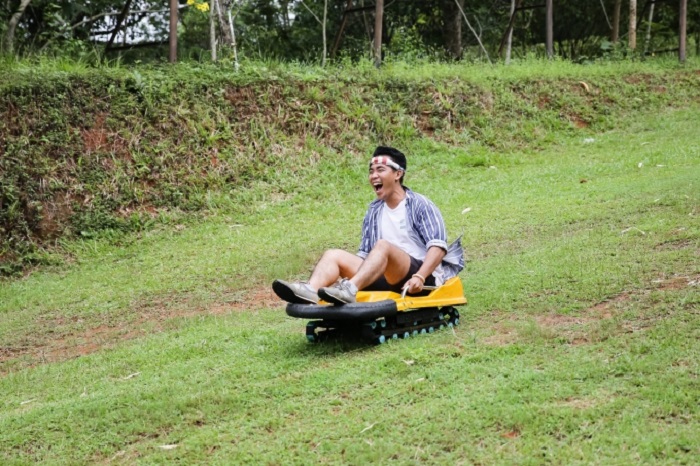 This game is loved by many young people 
Driving excursions
Participating in this game, visitors will be able to drive through the lush green gardens, especially the cherry blossom garden about 2000m2. The driving distance is also the time when you can admire the natural beauty and listen to the murmuring Thach Lam stream.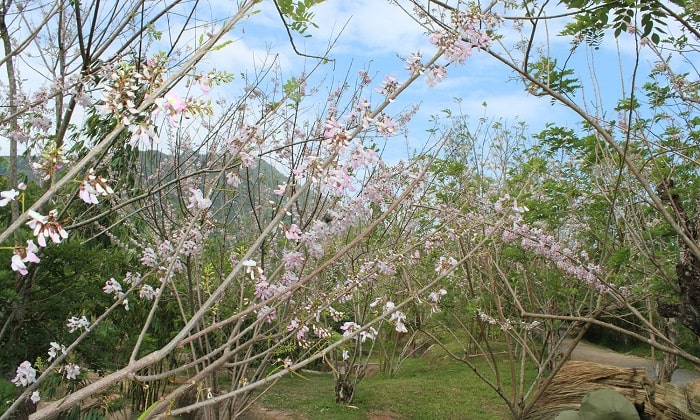 Large cherry blossom garden
Paintball gun shooting
Paintball shooting is both a game and a military sport. Therefore, when participating requires players to equip basic military knowledge such as taking advantage of terrain, terrain, diversion, attack, defense, … especially synergizing with teammates to fighting with signs, voice commands, cues, … This game is both collective and highly commanding, helping players practice their ability to handle situations and make flexible and bright judgments. create, have team spirit. When participating in this activity, players will be equipped with water-based paintballs, water-based paintball guns, protective armor, hats, and face and head protection masks.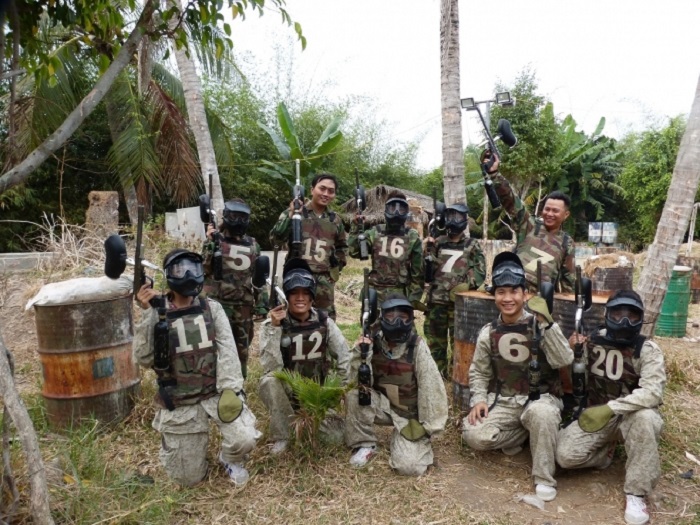 Paintball gun shooting
What to eat when coming to Thach Lam Suoi Waterland resort? 
The countryside market is the place where visitors can visit to enjoy many local specialties. That is to create a friendly and comfortable feature for you when having fun at Thach Lam Spring Waterland resort in Khanh Hoa. 
In addition to many adventure games, this resort also has a 500-seat restaurant designed like old houses. The menu here is quite rich and varied. The country market is located right next to the restaurant, where there are stalls selling popular dishes and local fruits. After a tiring activity, you can visit a stall with thatched roofs, sit on a bamboo chair to drink a fragrant coconut, eat a baked potato or enjoy a delicious bowl of banh chung.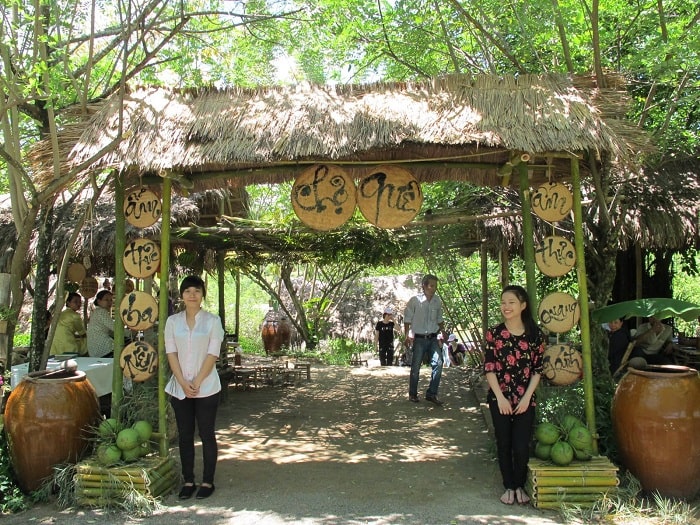 Country market
Coming to Thach Lam Waterland Resort , you will have an interesting space to explore and entertain in your Khanh Hoa travel itinerary . This amusement park will surely always be an unforgettable memory for tourists when having the opportunity to visit. 
Photo: Internet
TAG: