The simple life "thousands of people dream" of a girl who builds a wooden house and grows vegetables in Da Lat
Leaving the noisy and busy land where he used to live, Moc An came to Da Lat to rent a small piece of land, build a wooden house under a bamboo arch, grow vegetable gardens and flower beds.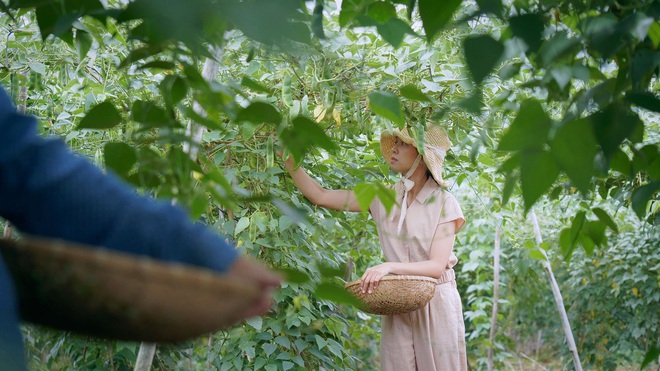 Loving the climate of Da Lat for a long time, nearly 3 years ago, a young western girl named Moc An decided to come alone to this highland land to live and work. The images of An's light and poetic life in the misty land of An make many people wish.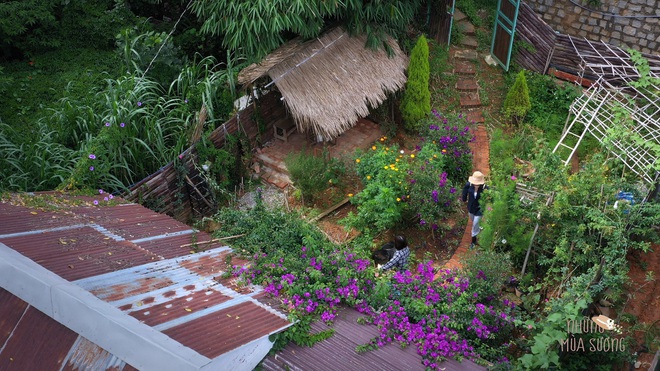 An rented a piece of land about 150m2 on the outskirts of the city, asked a worker to build a simple small house with a bedroom, living room, kitchen, and toilet. The campus around the house, An designed and decorated by himself.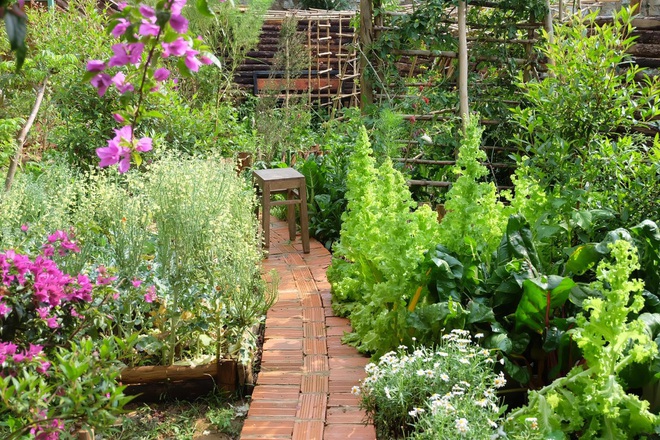 In the front yard, An improved the land and planted a vegetable garden of all kinds. The young girl arranges bricks to make a path around the garden, builds a wooden trellis to grow vines. Every day, An spends time taking care of the small garden, which makes her very relaxed and comfortable.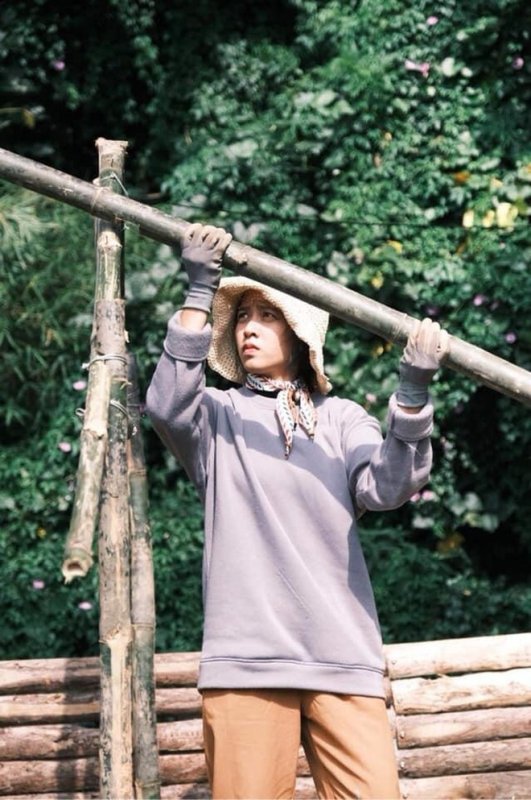 An and a few close friends went to cut bamboo, worked hard to build a leaf hut in the garden, to sit and sip a cup of tea, sometimes welcome friends to visit.
Seeing the picture An recorded about the life "leaving the street to the forest", many people were surprised to see that the small, slender girl was proficient in using a hoe, shovel, saw, drill… A skillfully sewed curtains, dyeing fabrics, cooking but also sawing bamboo by hand, building huts, building simple household items…
An shared that she was used to living independently. I was born and raised in the West, so since I was a child, I have been attached to plants, working in the garden to support my parents. "I live alone, so I have to learn to do many things by myself. If it's difficult, go to Youtube to learn, if you don't know, call your relatives. Learn little by little, do it little by little, and everything will get used to it," Peace of mind. NS.
When he first came to Da Lat, An worked as a manager for a few homestays to both experience life and learn how to do tourism. More than a year later, An rented the land, built a small house, surrounded by flower gardens, and opened his own homestay.
In early 2021, An had to suspend the homestay business due to difficulties in renting land, plus the impact of the Covid-19 epidemic, so the number of visitors to Da Lat decreased more than before. That's why An found and rented this land, built a wooden house under a bamboo arch, planted a vegetable garden, and made cakes to sell online.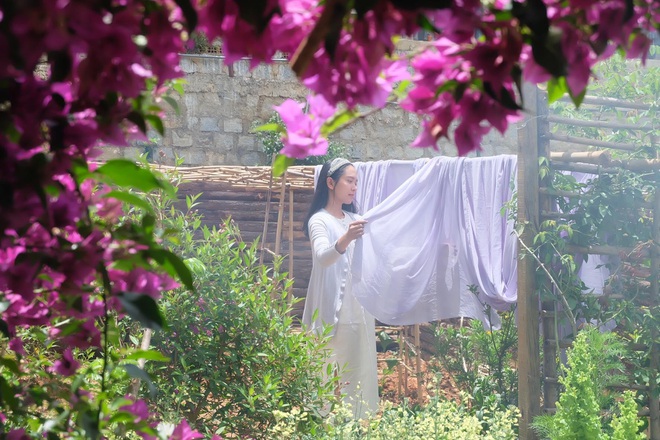 A self-taught fabric dyeing, sewing curtains to decorate the house.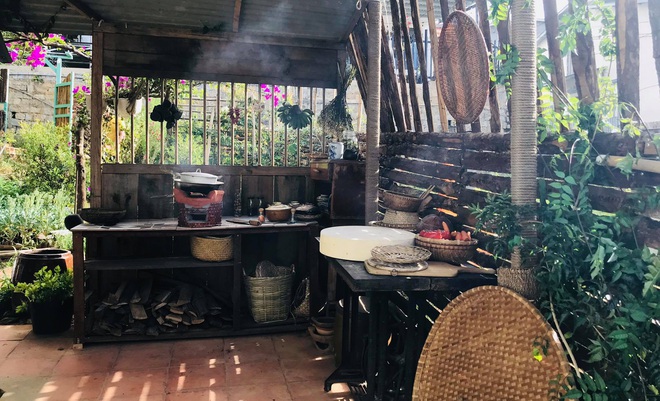 On the porch, the girl built a simple kitchen, planted more banana bushes, lemongrass bushes… The kitchen looked directly at the lovely garden, fragrant with flowers all year round.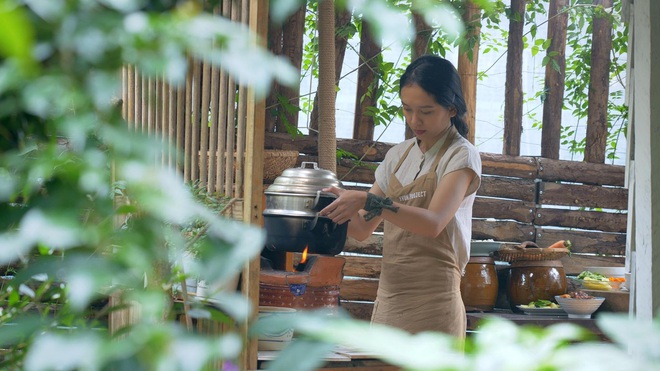 An's parents originally sold vegetarian food, so An liked and had a long-standing habit of being a vegetarian. Every day, she prepares her own food from available agricultural products in her garden or easily finds them in the surrounding gardens of her neighbors.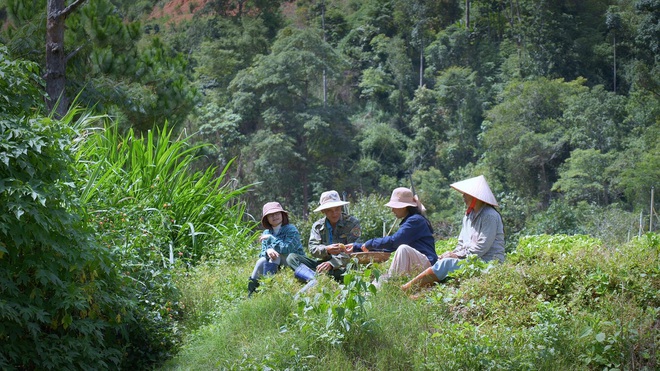 An shared that the people in this place are very friendly and approachable. An often visits the surrounding farms, helping neighbors when the harvest season comes.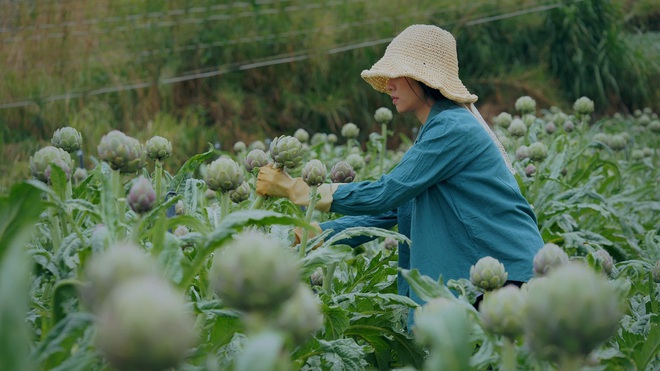 Every season, An goes to harvest cabbage, strawberries, artichokes, avocados… These ingredients are skillfully processed by An into different vegetarian dishes.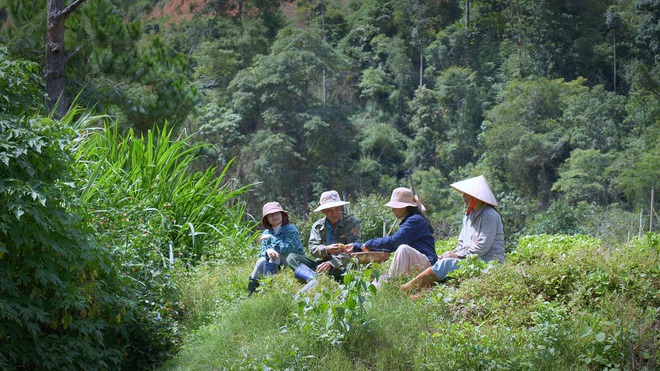 Before coming to Da Lat, An used to work as a wedding photo studio in Phu Quoc. "When I first came to Da Lat, I rented land and built a small homestay, welcoming tourists. Earlier this year, for many reasons, I stopped the homestay business to move to live in this house and look for peace," An said.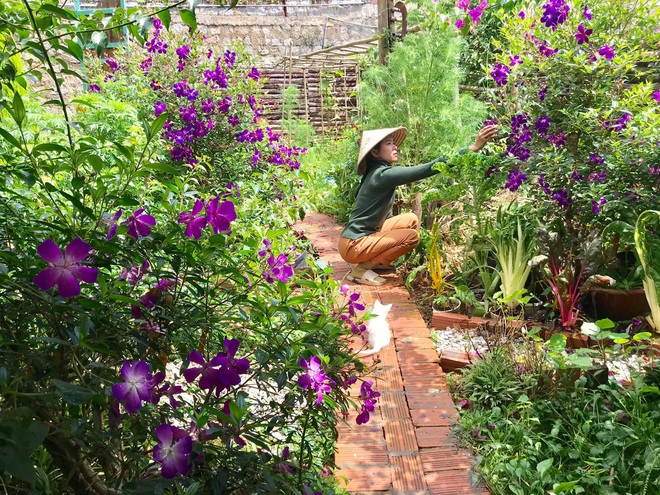 Currently, An works as a YouTube channel to share her life in harmony with nature. "This job hasn't brought me any income yet, but that's not too important. I live alone and am a vegetarian, so I can be self-sufficient and provide food," An said.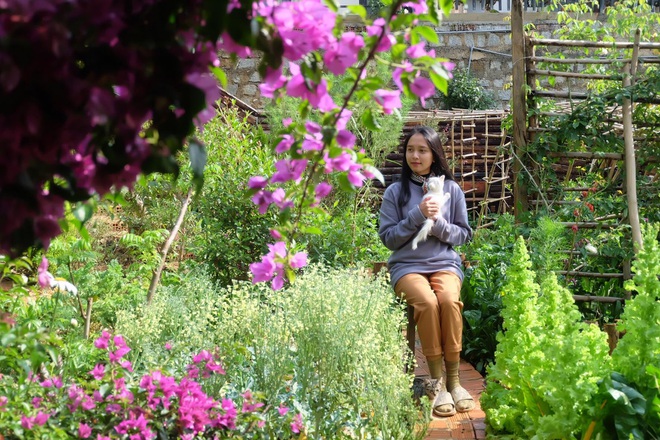 "The important thing is that I have a peaceful life in my heart, immersed in the nature and plants that I always want," An confided about her current life. Follow Dan trí
TAG: