10 tourist destinations not to be missed when coming to Nha Trang
Nha Trang is a beautiful coastal city in Khanh Hoa province, located in central Vietnam. This place is considered one of the oldest coastal tourist cities in our country. With a hot and sunny climate all year round, suitable for all types of sea tourism, recently many tourists both at home and abroad have chosen Nha Trang as their vacation destination. In the following article, Vinlove will provide you with the 10 most attractive tourist destinations in Nha Trang.
Vinpearl Land – The most attractive tourist destination in Nha Trang in recent years
Located on Hon Tre Island with beautiful beaches all year round, Vinpearl Land is known as a "tropical paradise". In addition to high-class hotels, ravishing gardens, along ideal freshwater swimming pools, this place also attracts visitors with many thrilling games, beautiful aquariums and 4D cinemas. extremely majestic. Ticket price is 650,000 VND/adult, 550,000 VND/child from 1 to 1.4 m. To visit this beautiful land, you need to spend a day on the island, from early morning until late at night. Before coming here, you should refer to the map of Vinpearl Land and make a detailed plan so that you can fully enjoy just 1 day on the island without missing any attractions.
* Time frames of special shows for you to follow:
– Water music: Performance time is at: 19.00 and 20.00 daily, each performance lasts 25 minutes
– Dolphins : Friday and Saturday at the time frames: 11am, 13h30, 17h. Sunday to Thursday, there are time frames: 13h30 and 17h. Each performance lasts for 40 minutes.
* Reasonable schedule for 1 day in Vinpearl Land, you can refer to not miss any activities:
8:00: You can go to Vinpearl Land cable car station by taxi or bus No. 4. You should buy tickets for both departures and return by cable car for more convenience.
9h00-11h30: play thrilling games at the outdoor play area.
11:30: Have lunch, you can buy a lunch ticket of 55k / serving or eat at a restaurant of your choice.
13h30: play in the indoor game area, and watch 4D movies
14h30: visit the beautiful and extremely splendid aquarium.
15:30: you can play water park.
17h00: Watch a dolphin show, then you can hang around the shopping street, have a snack, wait until you see water music.
19h00 or 20h00: watch water music performance and then return to the mainland by cable car.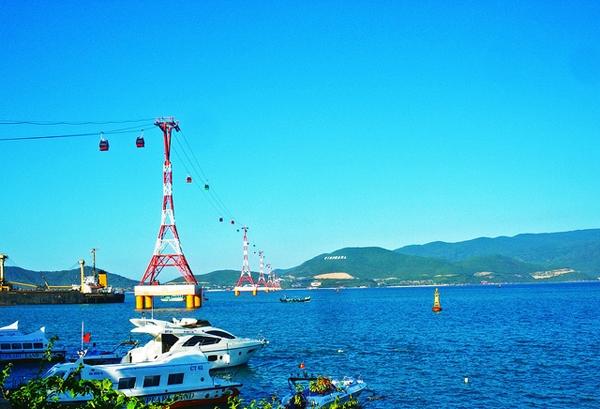 Thap Ba Ponagar and Thap Ba mud bath service
Thap Ba has always been considered a symbol of the coastal city of Nha Trang, where it is the unique Cham Pa architectural complex of the largest scale in the Central region. Located in the north of the city, this site is about 2km from the center, consisting of four towers, two shrines, and the largest tower dedicated to the goddess Ponagar. Thap Ba is open to visitors from 6am to 17.30pm. After visiting, you can combine mud bathing at Thap Ba hot spring resort which is also nearby. The entrance fee is about 100,000 VND / person at the collective lake (about 15-20 people) or from 250,000 VND / person if you want to use the private lake.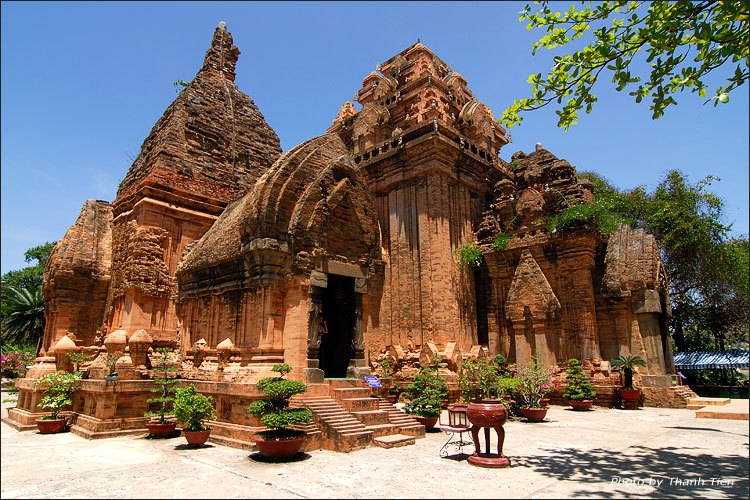 Aquarium Institute
Institute of Oceanography was established in 1923, located at No. 1, Cau Da, about 6km southeast of the city center. Visitors can come here by motorbike, taxi or bus. This place is considered a dictionary of extremely diverse marine ecosystems, with more than thousands of specimens and hundreds of species being nurtured. Nha Trang Institute of Oceanography will surely show visitors the whole beautiful scenery like under the ocean as well as know more about the life of the animals in the sea. In particular, coming here you will fully admire the giant whale skeleton up to 26m long, 3m high with 48 vertebrae restored almost fully. This is definitely a must-see for tourists from all over the world when they come to Nha Trang to travel. The entrance fee is 30,000 VND/adult, 15,000 VND/student and 7,000 VND/student.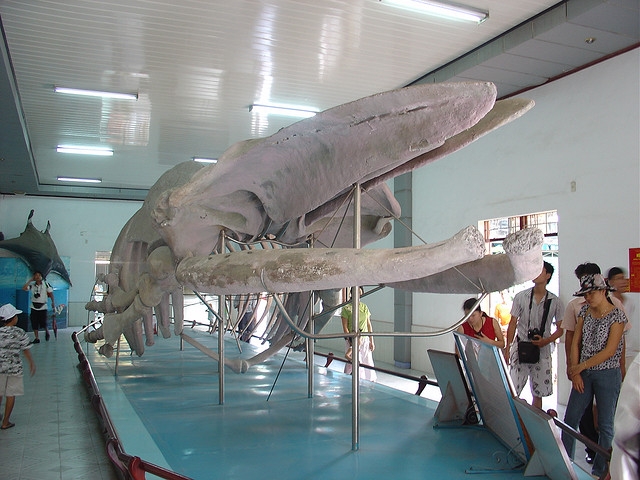 Doc Let
To get to this place, visitors have to go through a long way such as having to overcome white sand dunes, making traveling more tiring, and also more time-consuming. However, once you have passed these sand dunes, you will be able to set foot on a wonderful place like paradise with smooth sand, clear blue sea. After playing, struggling with the sea, or tired of sanding, visitors can enjoy fresh seafood dishes on the spot such as shrimp, sea crab, crab, jumping snail, mantis shrimp (shrimp (shrimp) title), sea scallops, sea snails, scallops, etc., at a cheaper price than in the city center. Doc Let tourist area is located on the coast of Ninh Hoa district, about 50km north of Nha Trang city. The entrance fee is 20,000 VND/person.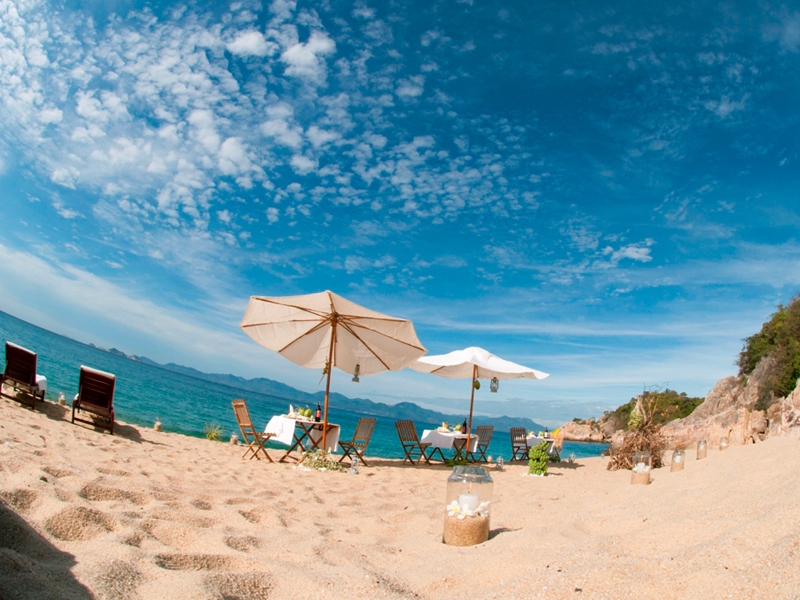 YangBay Waterfall
YangBay Waterfall is also a tourist destination, if missed, it is indeed an omission. YangBay waterfall is located in Khanh Phu commune, Khanh Vinh district, Khanh Hoa province, nearly 50km from Nha Trang city. This waterfall is at an altitude of 100m above sea level, completely located in the middle of a primeval forest area with wonderful scenery and rocks, with water and flowers blooming throughout the four seasons. The ticket price is 100,000 VND/adult and 50,000/child.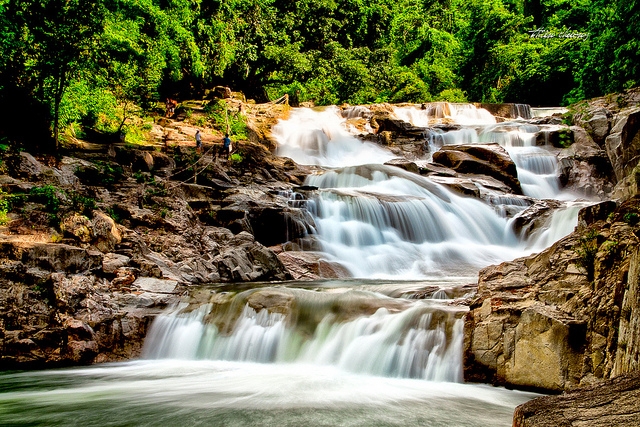 Tri Nguyen aquarium tourist area
Tri Nguyen Aquarium is located on Bong Nguyen Island (also known as Hon Mieu) about 5km south of Nha Trang city center. Coming here, visitors can freely walk around the lake or sit and catch the wind right on the water bar, fully observe the scene of activities of colorful marine species. The aquarium system here is actually an area of ​​​​a lake on the sea that has been prevented by a system of strong coral reefs and high enough that the water level in the lake is always equal to sea level, divided into 4. area, with an area of ​​​​about 150 – 200m², the largest lake and the largest variety of fish is about 3 hectares. Along the way around the lake, there are many kinds of plants such as white porcelain, casuarina, yellow orchid, round leaf eagle… In addition, about a few hundred meters from the Tri Nguyen aquarium tourist area is Soi beach, This beach still retains the wild look with the sea in front, the back is a dense forest with many big trees and interlaced vines. Tickets to Tri Nguyen aquarium are 50,000 VND/person.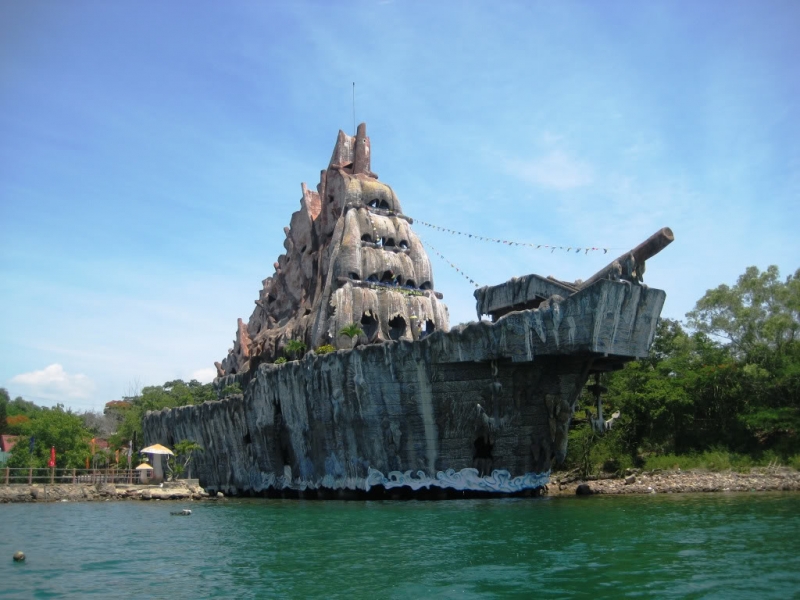 Hon Chong
Hon Chong is located about 3km northeast of Nha Trang city center. Hon Chong is a complex with large rock blocks of all shapes, stacked on top of each other and running from the high shore to the sea. Another smaller rock group, located just at the foot of the eastern hill, is called Hon Vo. The space of Hon Chong is almost separate from the bustling space of the streets outside. Here, you can freely go to Hon Chong to play, visit art galleries or sit for coffee by the beach. The entrance ticket is 12,000 VND/person.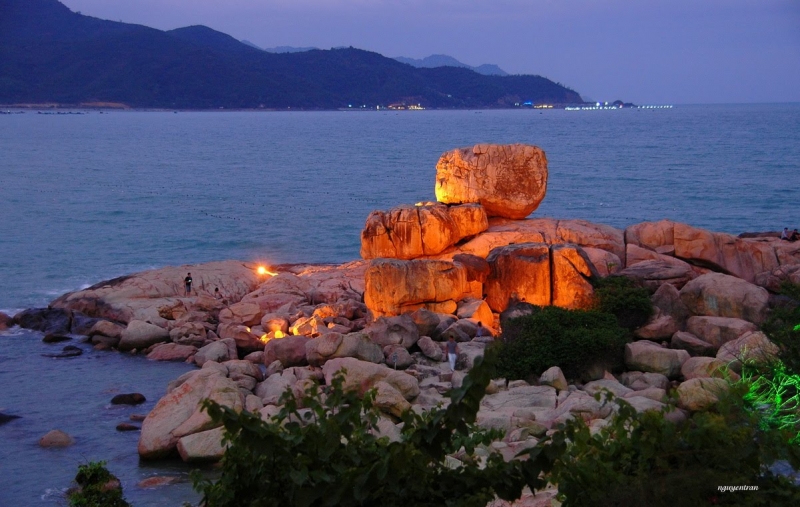 Hon Mun Island
Hon Mun Island is also a place that attracts tourists because of its clear blue water and extremely beautiful coral ecosystem, while Hon Tam Island is famous for many beautiful beaches for visitors to swim comfortably. relax, sunbathe.
Coming to Hon Mun, visitors can scuba dive to explore corals, ride a glass-bottom boat and sit at the bars floating on the sea surface extremely interesting… Guests can also see a beautiful coastal city in the north and the Cam Ranh peninsula in the south. Tickets to visit Hon Mun are 22,000 VND/person.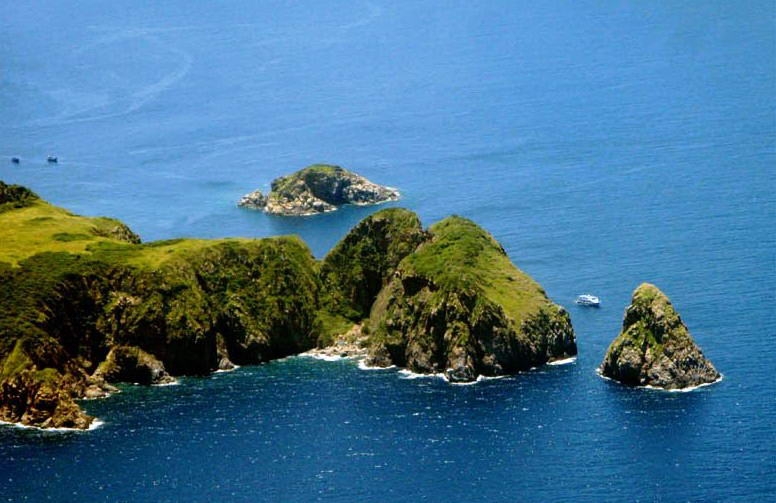 Bao Dai Palace
Bao Dai Palace, also known as Cau Da villa, is located right on Canh Long mountain protruding towards the sea like a green dragon hugging the sea of ​​Nha Trang land, this place was also used by Bao Dai as a place to live. work, or rest during his time in the office.
Five villas have been built according to French architecture located in a 12-hectare campus, hidden under wide shade trees all year round. In the summer, there are flowers here racing to bloom, especially the red phoenix in a corner of the sky. From Bao Dai Lau, visitors can drop their view into the distance, panoramic view of the coastal city of Nha Trang with poetic landscapes. The ticket price is 15,000 VND/person.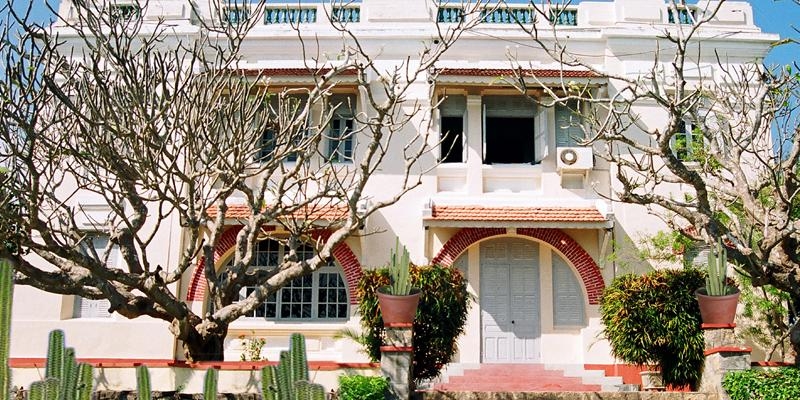 Ninh Van Bay
Located about 60 km from the city, this place has a wild and extremely pure beauty, especially suitable for tourists who want to find a sense of relaxation right in the quiet sea space. There are also thrilling games on the sea that are especially interesting not inferior to Vinpearl Land such as surfing, kayaking, windsurfing.
At Ninh Van Bay, there is also a Six Senses resort that meets the international 5-star standard, and is also one of the pioneer resorts in Vietnam that has received many of the most prestigious awards in tourism in Vietnam and the whole world. gender. From Nha Trang city, if you go by speedboat, it only takes about 20 minutes to reach this beautiful bay.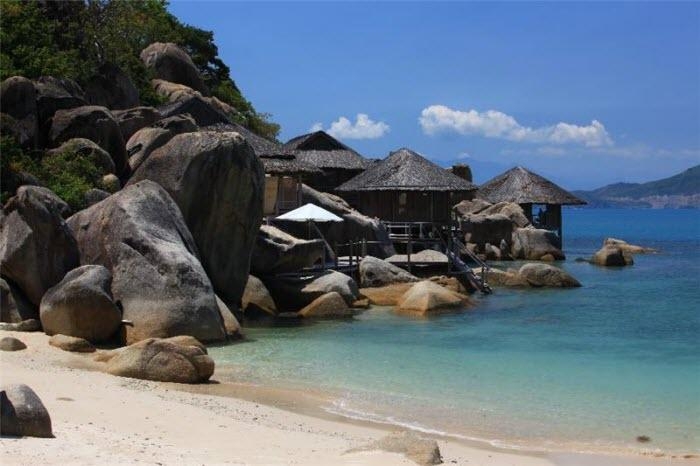 If you have the opportunity to come to the coastal city of Nha Trang, do not forget to visit the above places!
TAG: