List of check-in points for nature lovers in Gia Lai
Gia Lai not only makes people miss the move by its romantic and flying beauty like Da Lat but also makes people fall in love with nature with its majestic and wild beauty typical of the land of thousands of West. Original.
Traveling to Gia Lai, people not only remember the highland land with legendary epic treasures, communal houses, and gongs in the fiery night but also be attracted by wonderful destinations with heroic nature. great. Therefore, check-in points for nature enthusiasts in Gia Lai such as Chu Dang Ya, Bien Ho, or Kon Ka Kinh National Park always attract tourists to come and become famous landmarks on the tourist map. in this highland.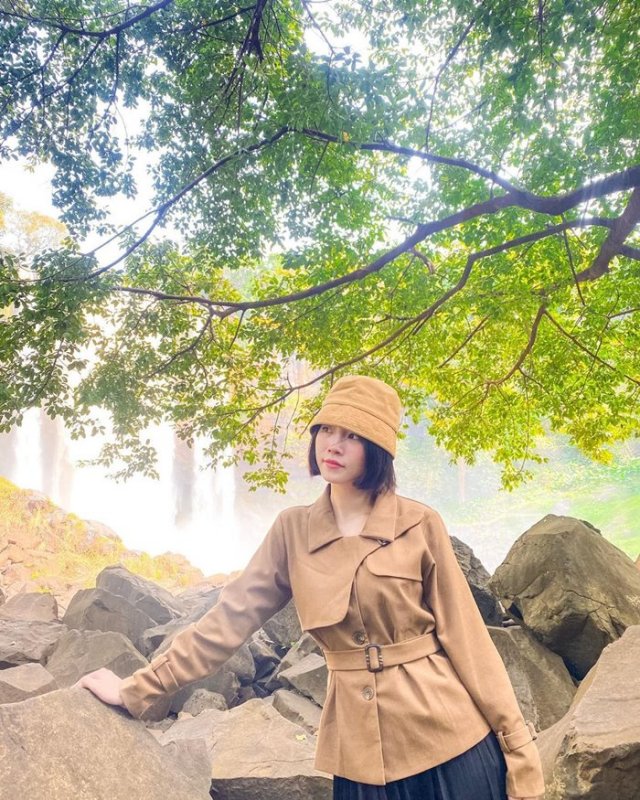 Gia Lai is a paradise for nature lovers. Photo:@dieuhan.n

Pocket check-in points for nature lovers in Gia Lai super Hot 

1. Kon Ka Kinh National Park
With an area of ​​more than 41,0000ha, this check-in point for nature lovers in Gia Lai has a pristine landscape true to the plateau. Kon Ka Kinh National Park is located in the northeast of Gia Lai province and is 50km from the center of Pleiku city. The forest area in Kon Ka Kinh is mainly primary forest and rich vegetation with mixed coniferous closed forest closed evergreen forest and lowland subtropical humid rain forest with many Po mu trees.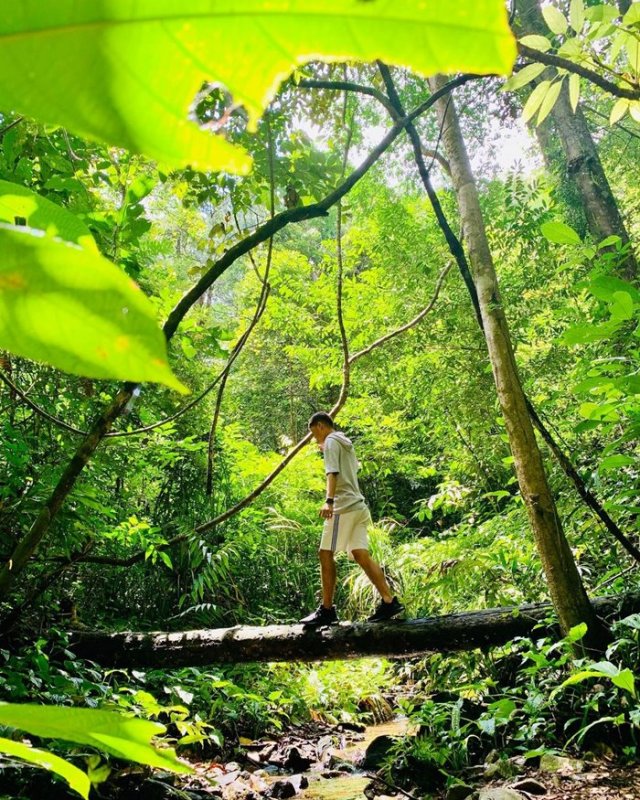 Kon Ka Kinh National Park is a paradise for nature lovers. Photo:@dolu_phatnguyen
The diverse natural scenery, rich ecosystems in Kon Ka Kinh inspire discovery for many tourists and the most popular form of experience here is trekking to conquer the summit of Kon Ka Kinh mountain at a high altitude. To more than 1,700m2, from the top of this mountain, you can enjoy the panoramic view of the national park with the majestic green forest.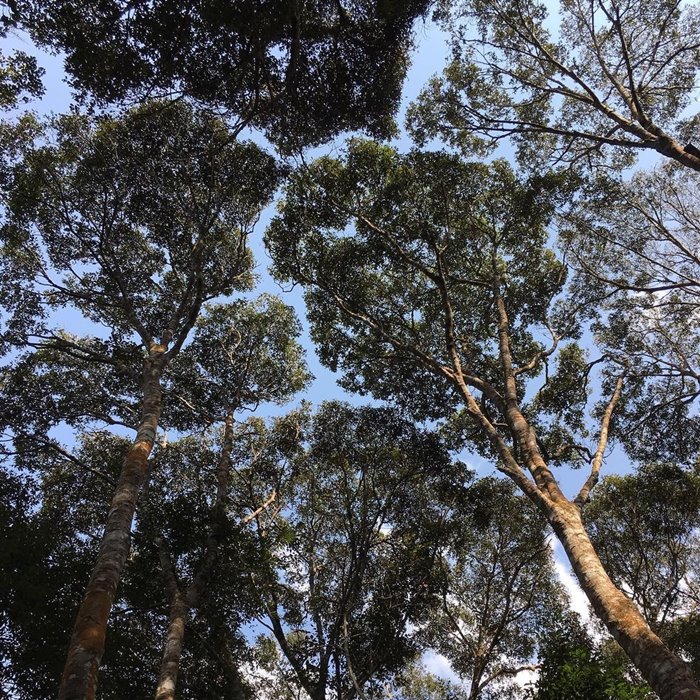 Beautiful forest canopy in Kon Ka Kinh National Park
>See more:  New tourist attractions in Gia Lai are expected to become a 'hot trend' check-in

2. Phu Cuong Waterfall 
The Central Highlands is the land of majestic waterfalls and in Gia Lai, the most famous natural waterfall is Phu Cuong waterfall. This place has become a check-in point for nature lovers in Gia Lai, which is extremely attractive because of the majestic scenery. This waterfall gives visitors a feeling of enchantment by a large and majestic stretch of water. From a distance, you will feel like the waterfall is a white silk strip crossing the forest. 
Phu Cuong Waterfall is a very famous natural scene. Photo:@13__blieee
From Pleiku to Phu Cuong waterfall, you go in the Southeast direction with a distance of about 45km, to Dun commune, Chu Se district. When you reach the waterfall, you need to buy an entrance ticket for 15,000 VND. You can go down the bridge over La Peet stream, or follow the small path inside the waterfall to admire.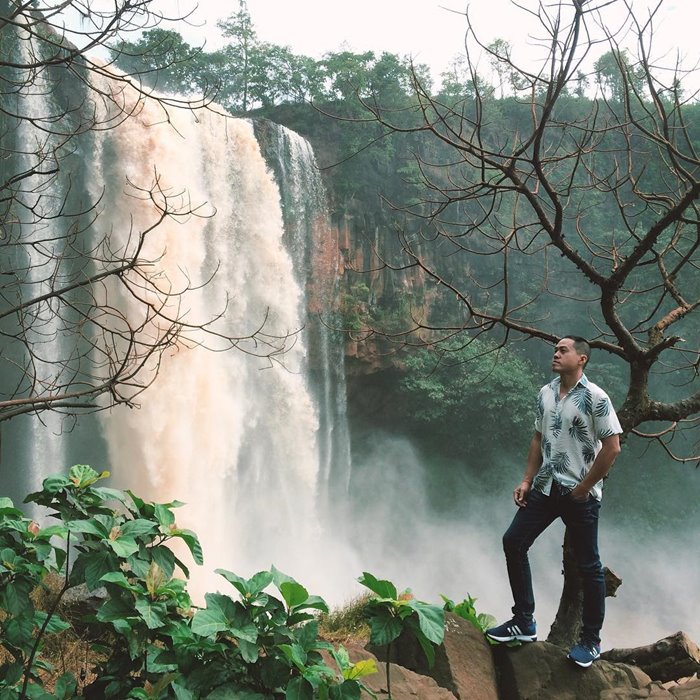 It spectacular waterfall scene. Photo:@hieu.ricky

3. Chu Dang Ya 
Referring to the check-in points for nature enthusiasts in Gia Lai , Chu Dang Ya is definitely a name not to be missed. This place was originally a volcano that has been dormant for millions of years and has now become a place of agricultural cultivation as well as a famous tourist destination in Gia Lai.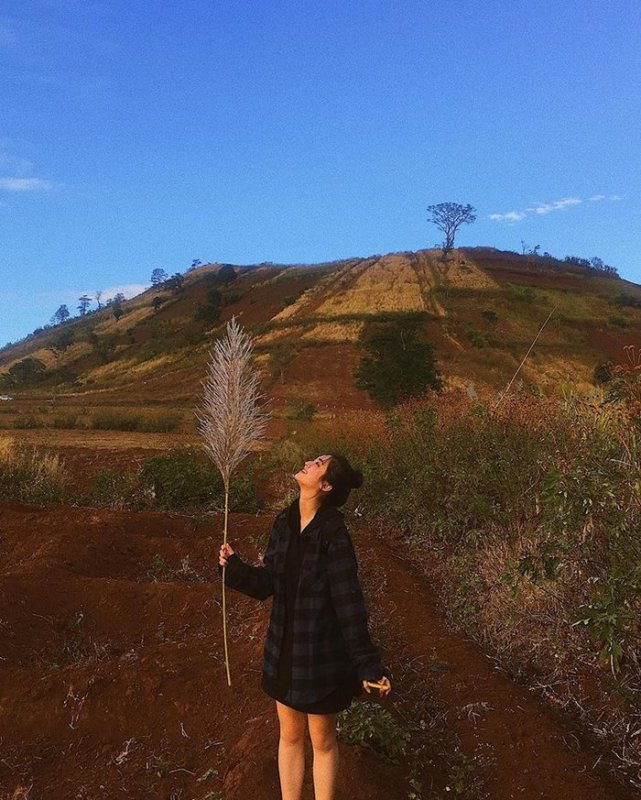 Chu Dang Ya is a famous beautiful landscape in Gia Lai. Photo:@ekii_0198
Chu Dang Ya has located only 30km from the center of Pleiku to the northeast, this place still retains its own wild beauty with immense mountains, especially if you come to Chu Dang Ya in the wild season, you will be able to admire it. Admire the brilliant flower carpet turning this place into a truly romantic fairy-tale place.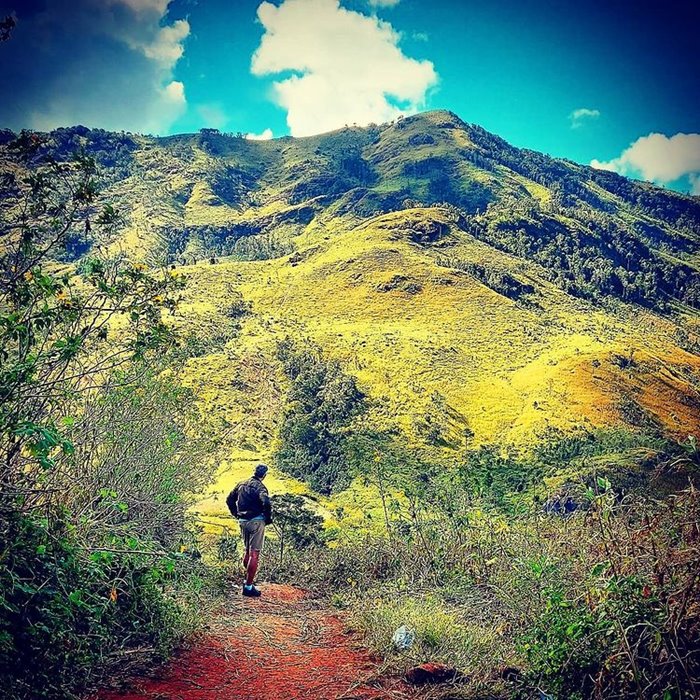 Majestic scenery bold highland. Photo:@eddysobieraj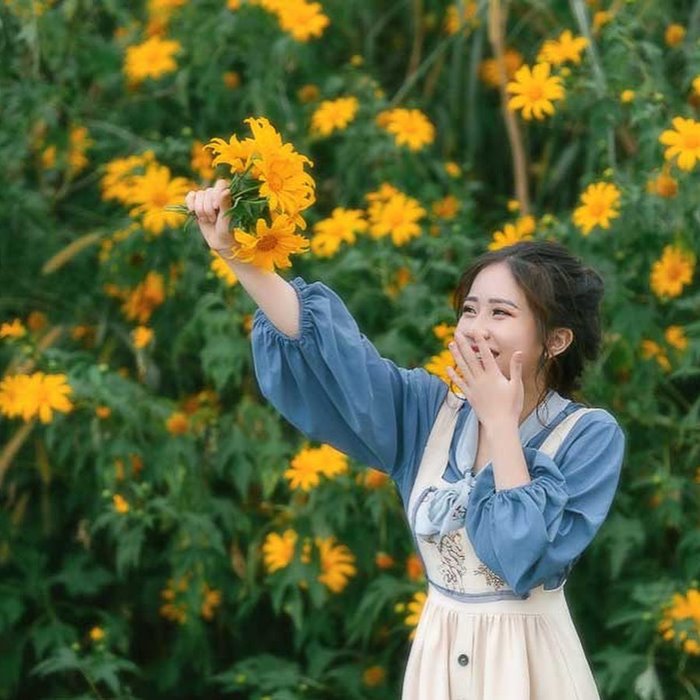 Wild sunflower season is the most beautiful time in Chu Dang Ya. Photo:@boxtravelvn

4. Chu Nam Peak 
Chu Nam Peak is a name that is not too strange on the map of check-in points for nature enthusiasts in Gia Lai, this mountain is not too far from the center of Pleiku but possesses charming natural scenery. Like the brother mountain with Chu Dang Ya peak, however, Chu Nam is higher and more difficult to conquer. Chu Nam trekking palace is currently very hot with many tourists, from the foot of the mountain to both trekking and sightseeing, it will take you about 6 hours.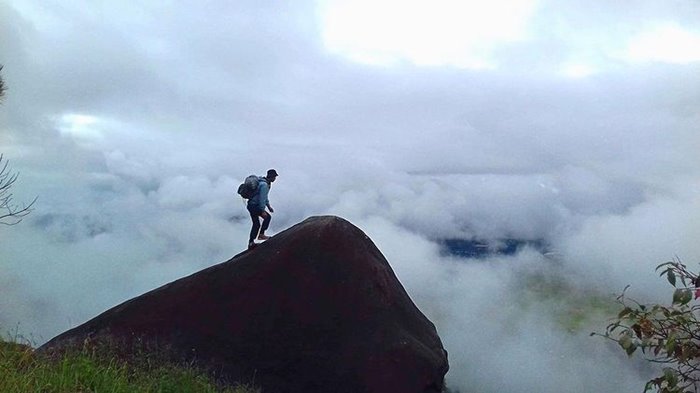 Chu Nam fascinates trekking devotees. Photo:@present.wedding
At the top of Chu Nam, you can see a beautiful plain of grass, flowers, rice and small roofs. On the top of the mountain, there is flat land for you to camp overnight and enjoy the wonderful sunset and sunrise. Compared to other trekking arcs, Chu Nam still retains the wild features of the plateau, so it attracts many tourists who love to explore.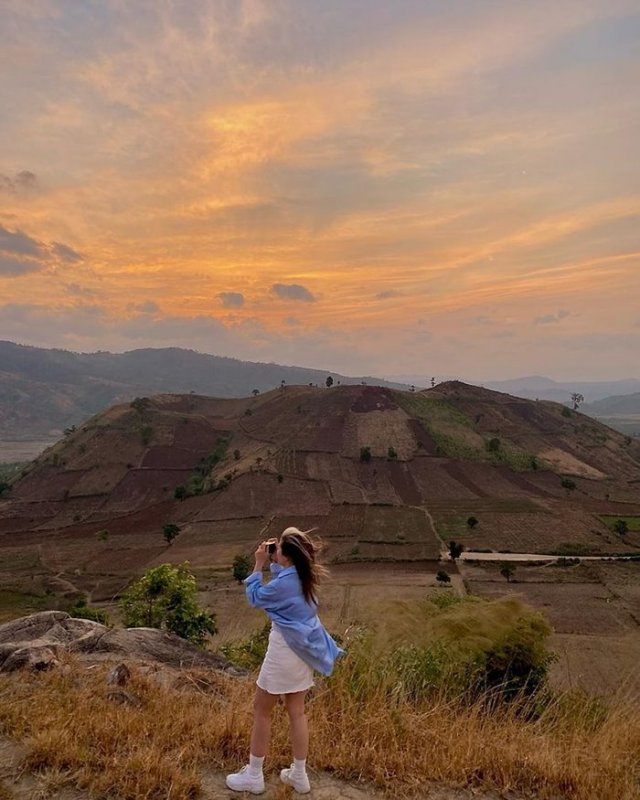 The beautiful sunset scene in Chu Nam. Photo:@ngocdiepstagram

5. The Lake of Tea – The Lake of To Nung 
Ho Che Beach and To Nung Lake are both famous tourist attractions of Gia Lai highland mountain town. If the Tea Lake fascinates visitors by the pure beauty of the green tea mats, the fresh air, and the ancient green pine trees known as the famous "Korean road", the To Nung Lake is the opposite. with poetic beauty covered under green pine trees.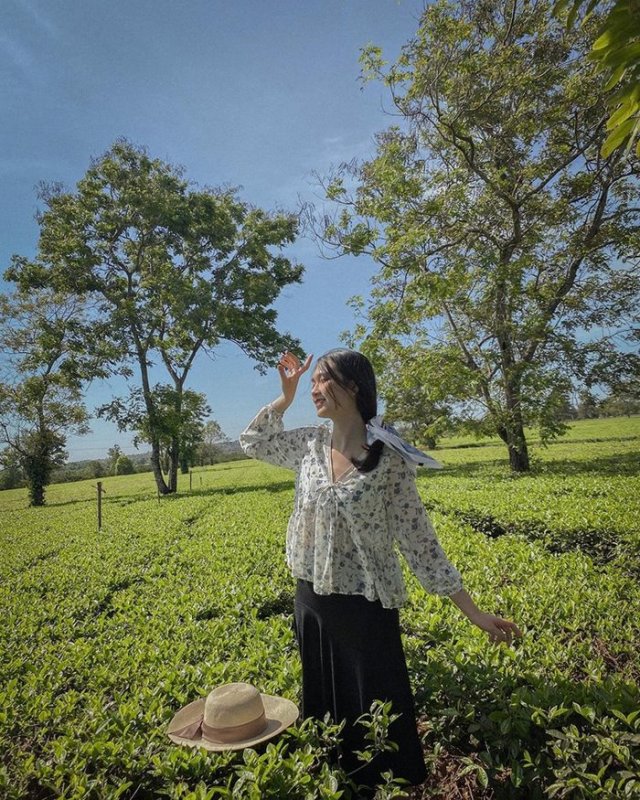 Ho Che Beach has a charming natural setting and cool air. Photo:@pqnhu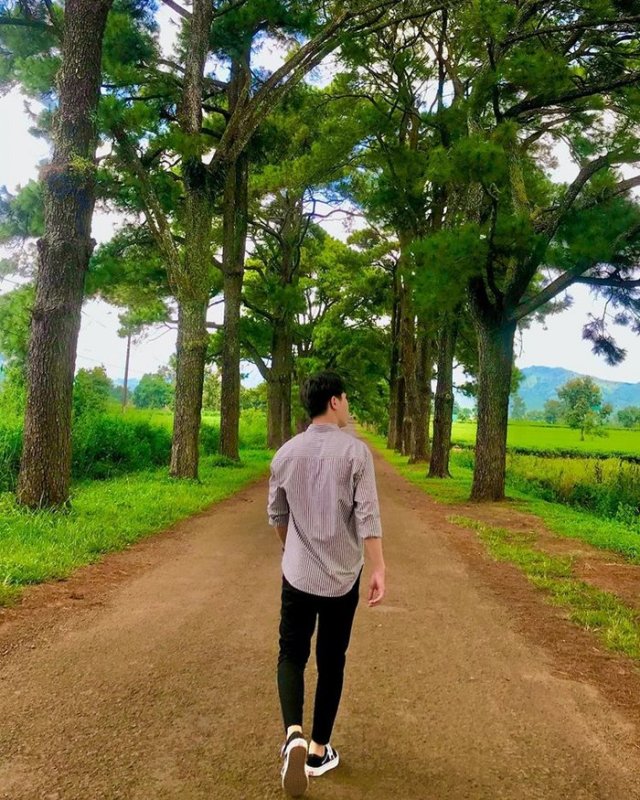 The hundred-year-old pine road is a favorite check-in point for tourists in the Bien Ho Tea area Photo:@2nd.212
Ho Che Beach has located only 13km from Pleiku, in the territory of Chu Pah district and Ho To Nung Beach is also only 2km away, so if you want to find nature and temporarily stay away from the dust and noise of urban places, two This place is a great place to stay.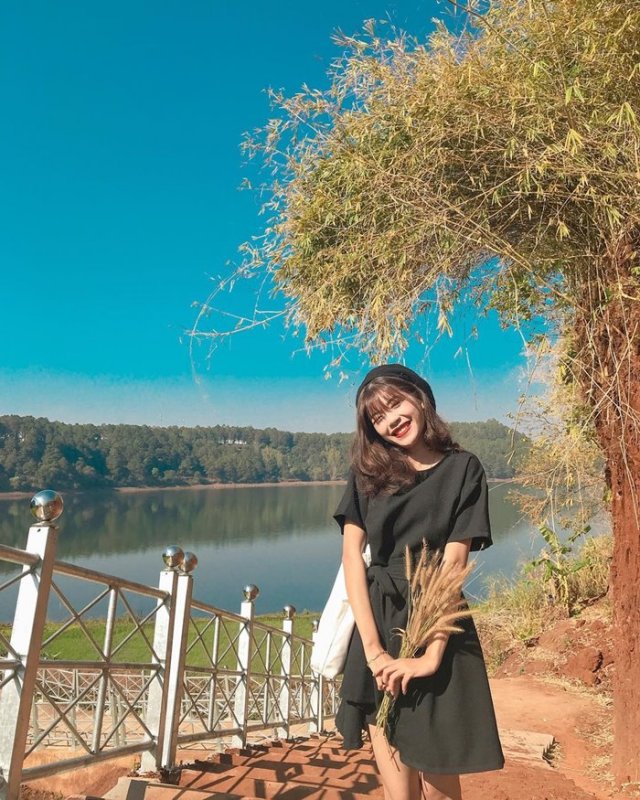 To Nung Lake is likened to the eyes of Gia Lai plateau.Photo:@_tieu_thuy.
Discovering the check-in points for nature enthusiasts in Gia Lai above is a great journey that will bring you back to the most primitive of nature, where you can immerse yourself in the scenery of the majestic tower, let your soul follow the clouds, wind, grass and breathe in the pure air of the highlands. Coming to Gia Lai, you definitely do not miss the above attractive destinations. 
Photo: Internet 
TAG: