Clay comes to life, beautifully through the hands of Tay Do girl
The stories of rural life in the West or the food stalls in Ho Chi Minh City are recreated by Thao through colorful, extremely lively mini clay blocks.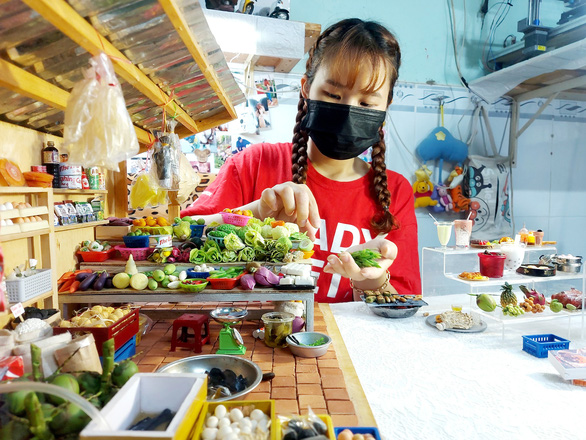 Thao's mini food clay stall always makes people fall in love – Photo: CHI CONG
Pham Thuy Thanh Thao (27 years old, in Ninh Kieu District, Can Tho City) previously majored in preschool teachers. However, Thao found that the job of "typing young children's heads" was not suitable for her, so she switched to the business of modeling clay (mini food), recreating the culture and customs of the people of the West.
"I know this little clay crafting through the websites, and then follow it. This profession requires meticulousness in every step and really patient to make a variety of food and tiny fruits out of clay.", Thanh Thao said.
Initially coming to this clay modeling profession, Thao encountered many difficulties in color coordination, coloring, and molding the clay into trays of rice, fish, fruit, or tiny loaves of bread. But with passion, in the end, Thao was successful both studying and working and in the past 4 years, many people have known about her products.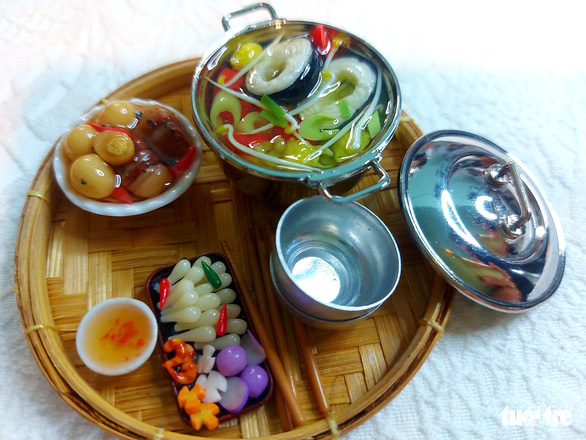 Traditional rice tray of Westerners, Thao makes many days and is sold for a price ranging from 200,000 to 900,000 VND / tray – Photo: CHI Cong
Thao said that the products she makes are often sold to people who play with dolls, or those who like to decorate living spaces, who want to preserve the old memories of the Vietnamese people through mini products made of wood. clay. Depending on the products that Thao can sell with prices ranging from a few thousand dongs to several hundred thousand dongs/product.  
Every month, she lives well because she can pocket 5-10 million dong after deducting the cost of buying materials and labor.
"Thao is very passionate about this profession. I also support Thao and assistant Thao to do many jobs, such as closing shelves, making small tables, cutting paper so that Thao can display her mini-booth," said Le Ly Bao (Thao's friend). ) speak.
Thao added that many of the products people ordered were finished, but due to the COVID-19 epidemic, she could not deliver. Through the translation, she plans to expand and open a class to teach children how to make clay decorations for young people who are passionate about the art of making these miniature objects.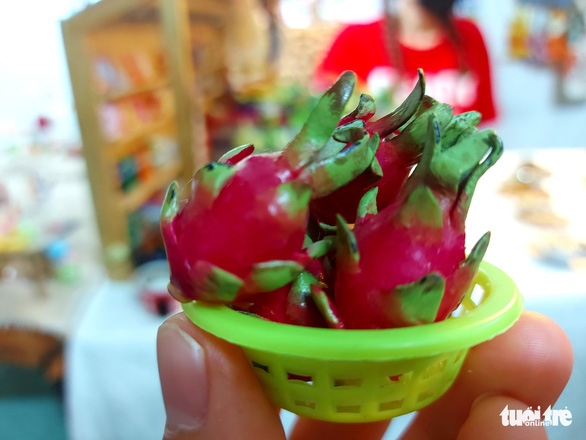 Each type of fruit Thao spends a lot of time researching, mixing the soil, mixing colors and painting the product to be eye-catching and vivid in every line – Photo: CHI Cong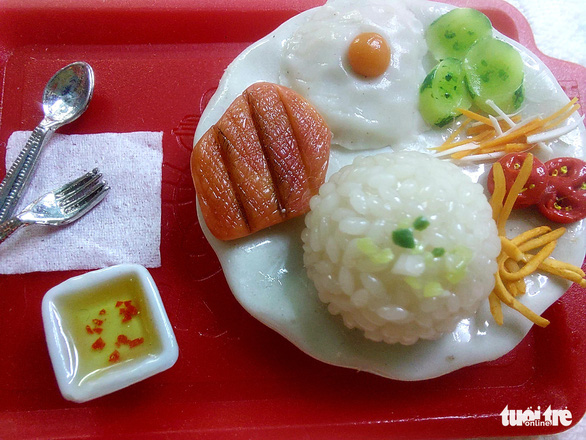 Western broken rice combo – Photo: CHI Cong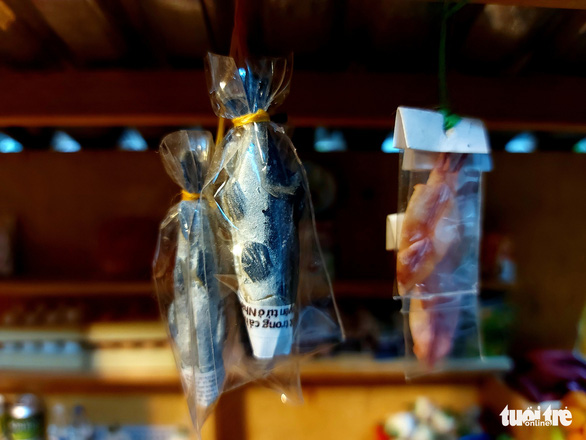 Dried fish, dried squid make it look like the real thing – Photo: CHI Cong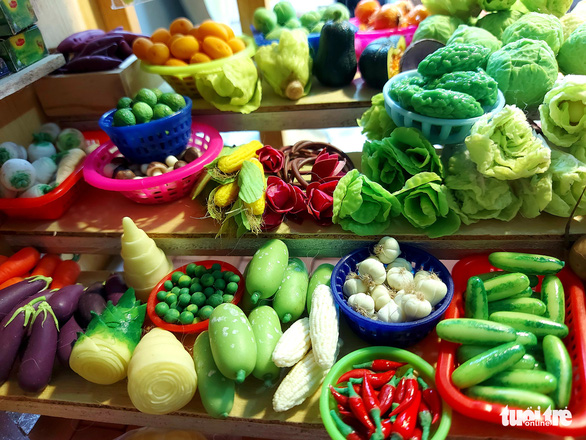 The COVID-19 epidemic is surrounded, but mini food connoisseurs are still hunting for the vegetable and root products of Thao – Photo: CHI CONG. Follow Tuoi Tre
TAG: