The virtual living places in Kon Tum are shimmering, not everyone knows
Kon Tum is likened to a fairy sleeping in the middle of a majestic thousand and the country also fascinates the hearts of travelers by its beautiful natural scenery with many super HOT virtual living places.
When traveling to Kon Tum or any other land, virtual live photos will always be the best way for you to keep memories of that land and to have beautiful virtual live photos, choosing a place to check in is also of great interest to traveling believers. The list of magical places to live in Kon Tum below will be a great suggestion for you to have a beautiful album with unforgettable memories when coming to this highland mountain town.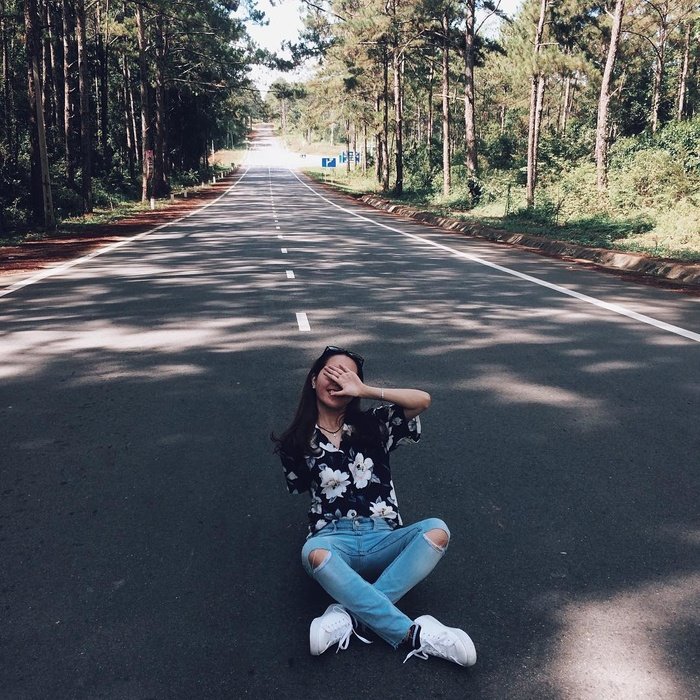 Kon Tum mountain town has many beautiful check-in points. Photo:@_jorlee195

If you want to have good photos, don't forget to visit these virtual living places in Kon Tum!

1. Kon Tum wooden church 
This is a virtual living place in Kon Tum that is loved by many tourists because of its unique architecture showing the interference of Western architecture and the architecture of the communal house in the Central Highlands. The church has a warm brown tone with wood materials and very typical pattern lines, spacious space.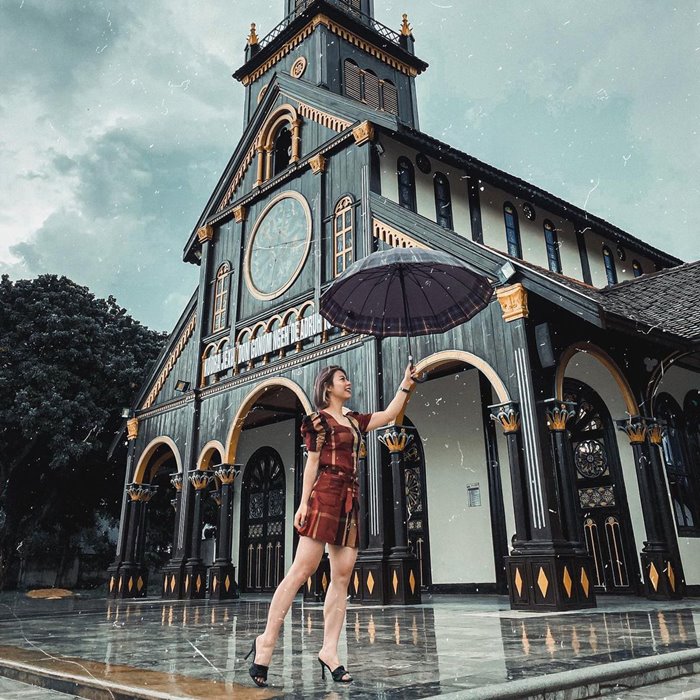 The wooden church is located in the heart of Kon Tum city. Photo: @phananh0104
 The area that young people choose to check-in the most at this church is the façade area, where there is a large clock tower and a cross on the top with an ancient and nostalgic look. Doors with beautiful patterns are skillfully and meticulously shown with liberal and strong lines typical of the Central Highlands culture, which is also a place that tourists love and come to check-in when visiting the house. this shrine.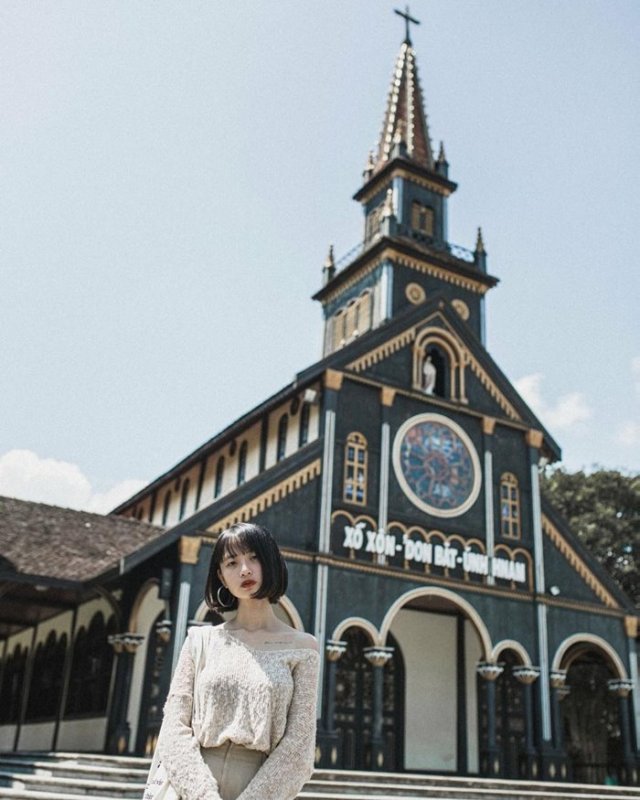 Impressive architecture creates accents on check-in photos. Photo: @mymie96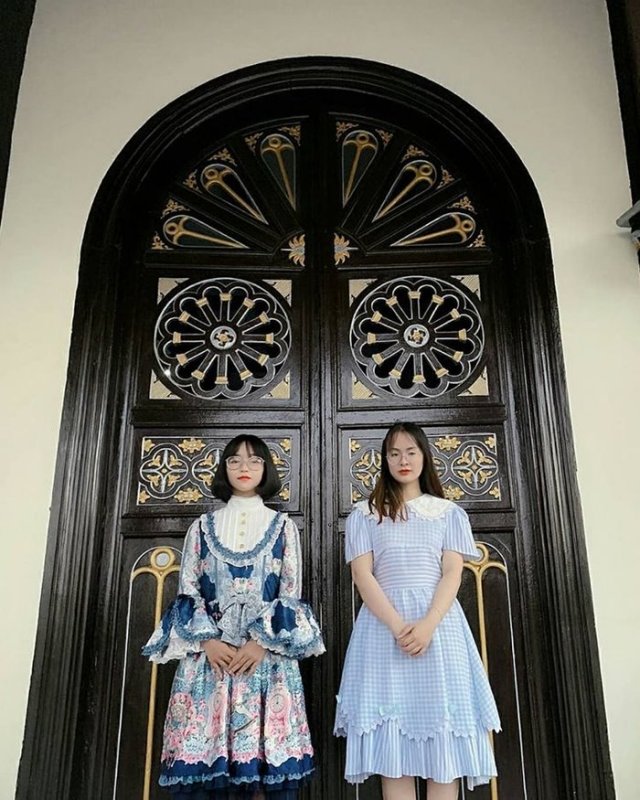 Doors with unique patterns are always loved by young people. Photo:@aidong1606
>See more:  The beautiful cafes in Kon Tum make you 'drunk like a smoke' because it's too chill 
2. Kon Klor . Suspension Bridge
The Kon Klor suspension bridge located in the village of the same name has long been a favorite check-in point for travel devotees when visiting Kon Tum. With a length of 292m, the Kon Klor suspension bridge has a strong but still very rustic architecture. The bridge crosses the poetic Dakbla river, overlooking a large space with rice fields, sugarcane fields, cornfields, and a boat floating down the river in the distance.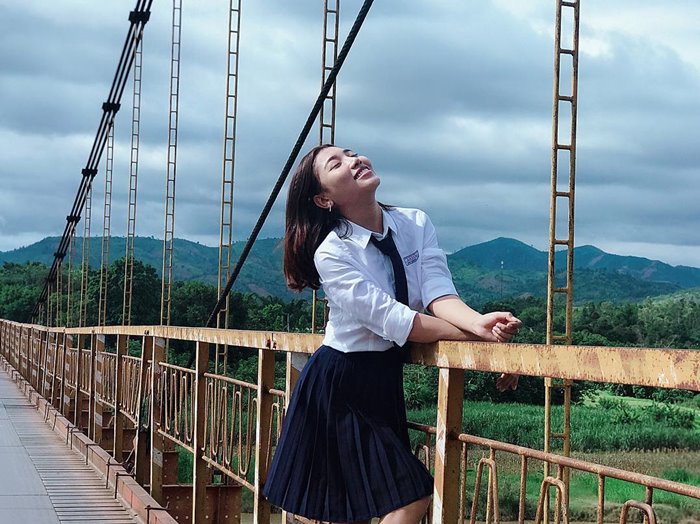 Kon Klor Suspension Bridge is one of the symbols of Kon Tum. Photo:@linhhuynh_bae
Possessing impressive beauty, the Kon Klor suspension bridge is listed in the list of the most popular virtual living places in Kon Tum . Visitors often come here to capture memorable images of the bridge from many angles.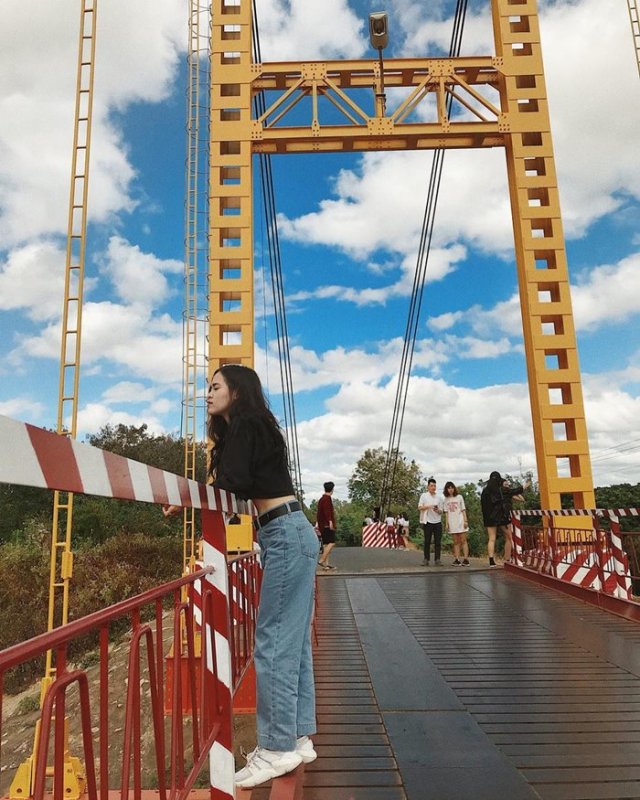 The suspension bridge attracts many young people to check-in. Photo:@cunsssss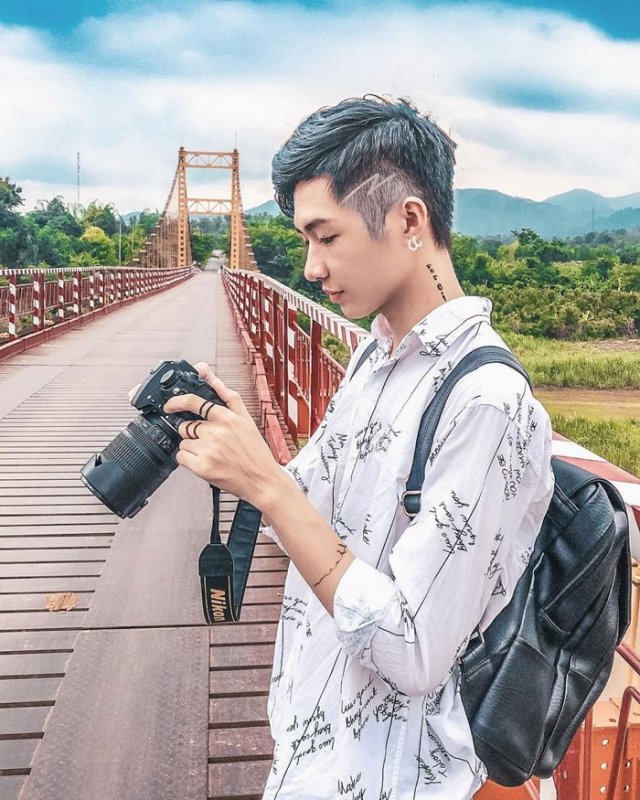 The unique architecture makes the image of the bridge look beautiful and sparkling. Photo:@hoon.3103

3. Mang Den pine forest
Mang Den Kon Tum has long been very famous for its poetic beauty, fresh air and is also known as Da Lat 2 of the Central Highlands and is also a super hot virtual living spot in Kon Tum . Therefore, it is not difficult to understand that this place always attracts tourists from near and far to visit.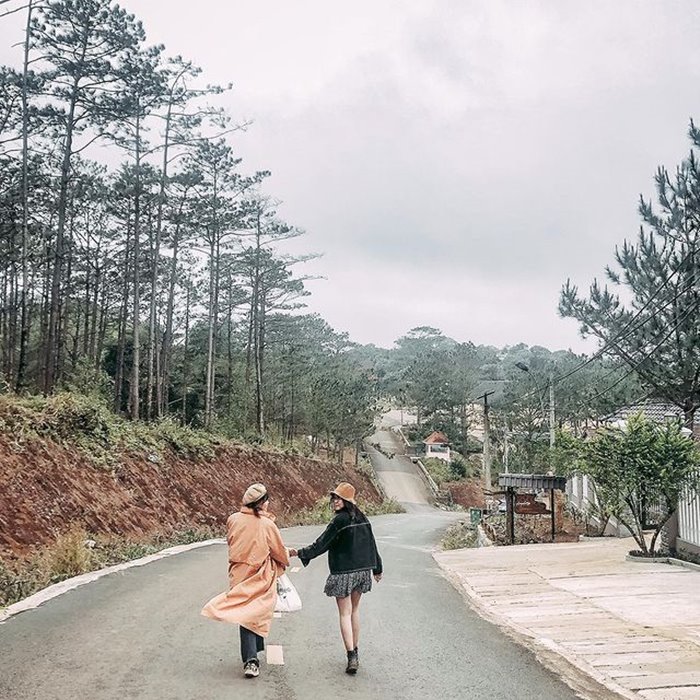 The beautiful Mang Den pine forest is not inferior to Da Lat. Photo: @unuyennhu
For virtual believers, the most ideal place to check-in in Mang Den is the beautiful pine forests with romantic and poetic space. Coming here, you can relax under the green pine trees and blend your soul with nature, heaven and earth to bring back priceless memories.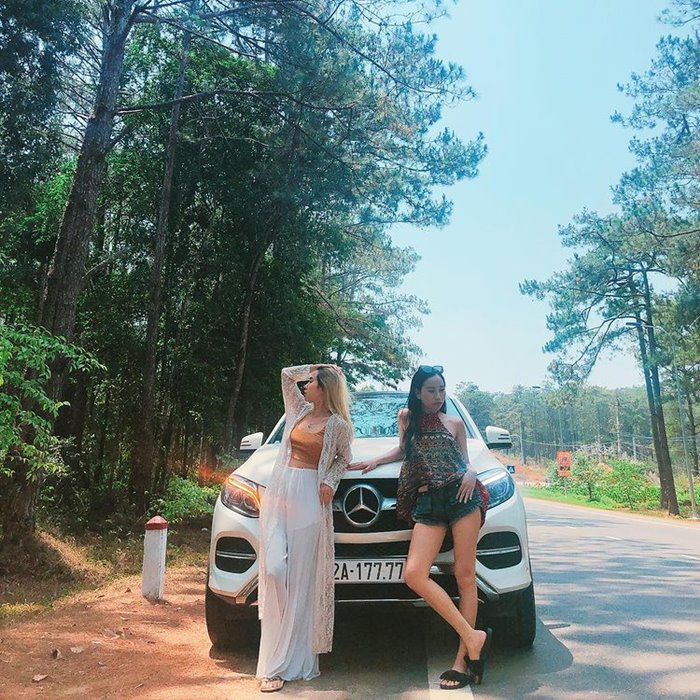 The pine forest always inspires virtual life for traveling believers. Photo:@suplo68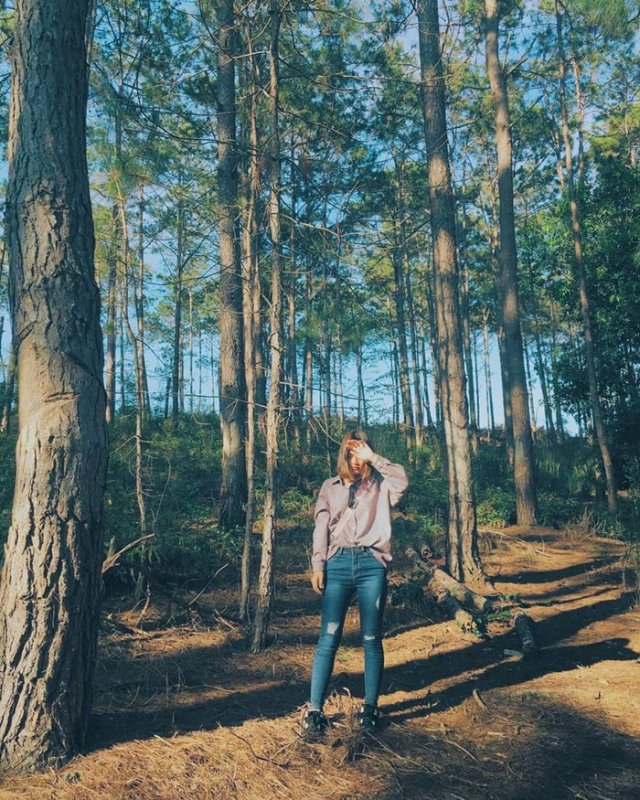 The scenery of the pine forest is very beautiful and romantic. Photo: @thach_thao

4. Pa Sy Waterfall
Located in the middle of the green primeval forest area, Pa Sy waterfall is one of the most checked-in virtual living places in Kon Tum . The unspoiled waterfall is located in the middle of the poetic natural scenery with the white water flowing down from above as soft and graceful as the hair of a great maiden. The most popular area when checking-in with Pa Sy waterfall is the front of the waterfall where you can capture the entire scene that is both poetic and majestic of this famous waterfall.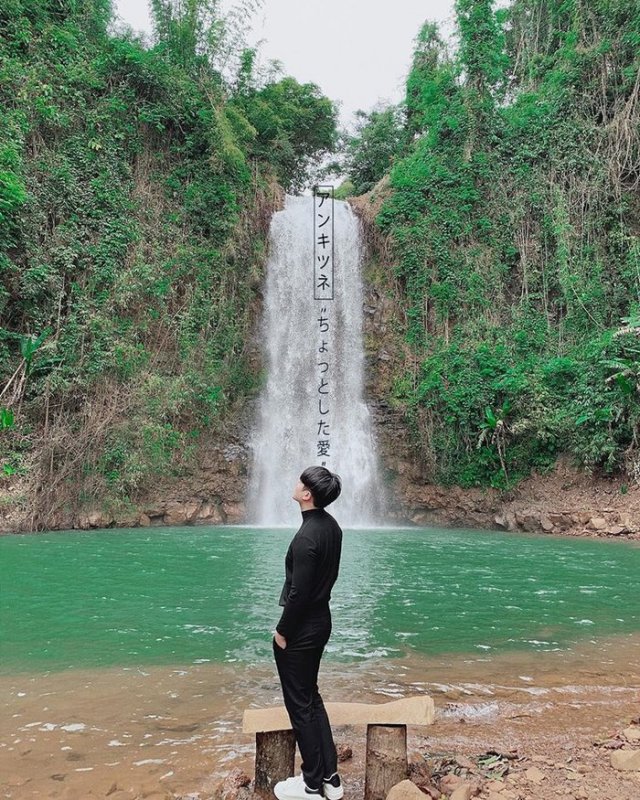 Pa Sy waterfall is as beautiful as a fairy in the forest of Mang Den mountain. Photo: @leesin1804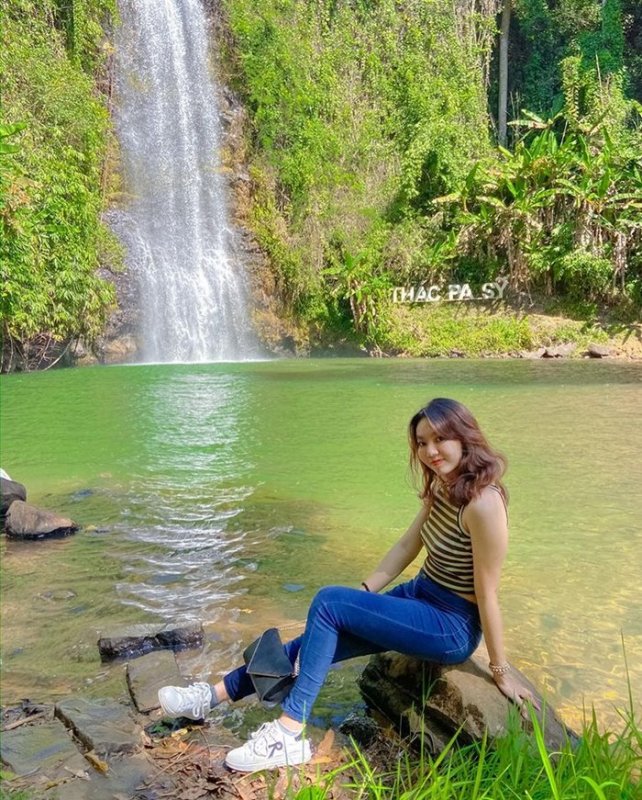 Great virtual living place for visitors. Photo:@phquynhhhh

5. Kok K'lor communal house
Coming to Kon Tum without going to the communal house of Kok K'lor to check-in and take a few virtual live photos, it would be a waste of your whole trip. Kok K'lor communal house is a typical symbol of Kon Tum and the Central Highlands, so checking-in with this symbol will be an experience that you will never forget.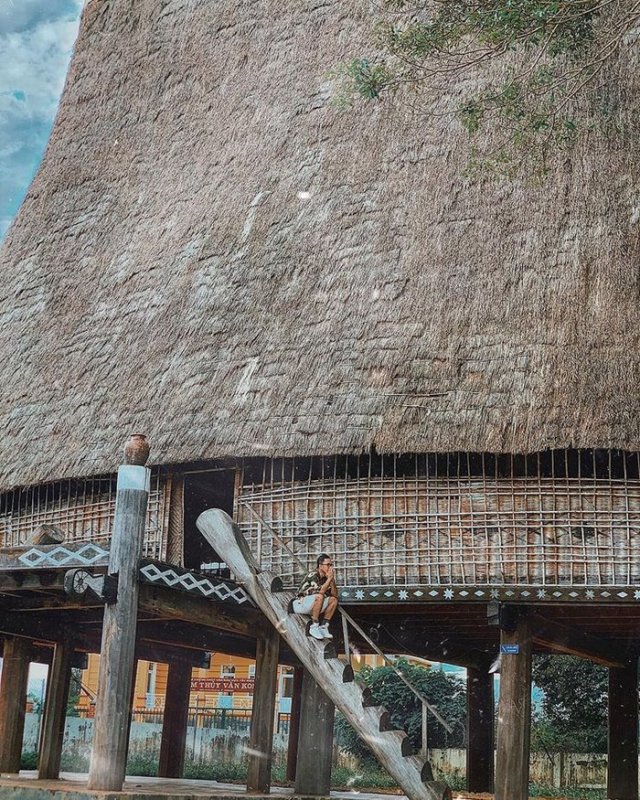 Kon Klor communal house has bold cultural colors of the Central Highlands. Photo:@cuongkhii
The communal house was built with the traditional architecture of the Central Highlands with materials entirely from bamboo, wood, and meticulously designed and decorated. The large and sturdy roof is the soul of this architecture.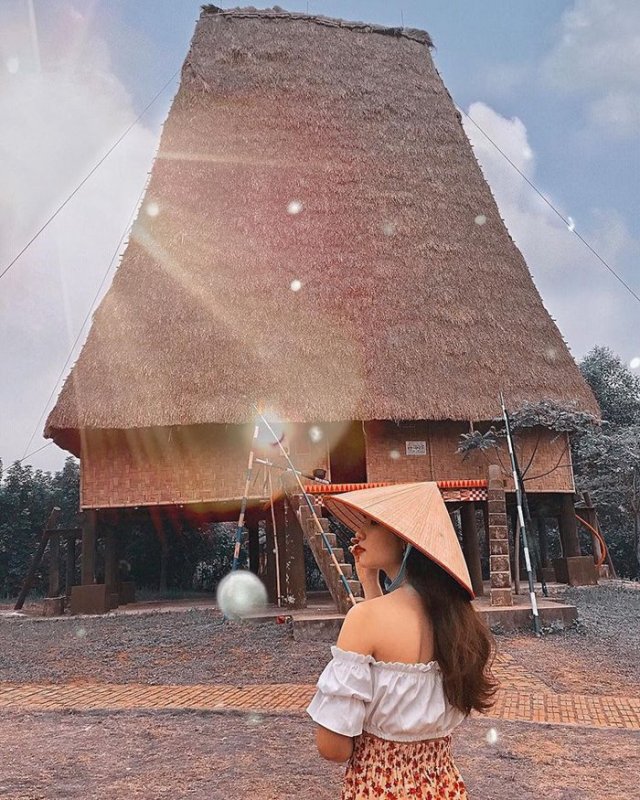 The beautiful check-in place fascinates visitors. Photo:@tranggjun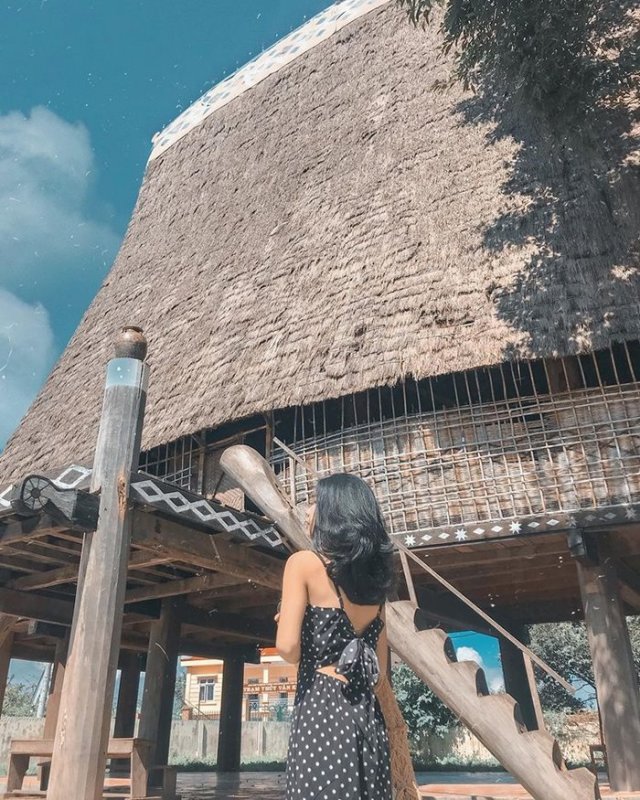 Check-in photo with Kon Klor communal house has its own cultural beauty. Photo:@tt.1609
To have beautiful check-in photos at virtual places in Kon Tum, you can wear ethnic costumes or accessories specific to the Central Highlands culture to create more highlights and souls for the photos. virtual life. In addition to the super HOT destinations above, Kon Tum still has many beautiful destinations for you to admire and live virtual, so don't hesitate to plan a trip to this highland mountain town. 
Photo: Internet 
TAG: