Travel experience Tuy An – the 'capital' of beautiful destinations in Phu Yen
Possessing a series of beautiful destinations, wild and majestic landscapes, historical and cultural relics, and attractive cuisine, the journey to discover Tuy An in Phu Yen will bring you many special emotions. .
Traveling to Phu Yen, people will often remember very famous branded destinations such as Mang Lang Church, O Loan Lagoon, Da Dia Reef, Ong Cop Go Bridge, Hon Yen… and all the attractive destinations. These guides are located in Tuy An district, beautiful coastal land in the north of Phu Yen province. That's why Tuy An is always a priority destination in the Phu Yen discovery schedule of travel believers and  Tuy An travel experiences are always interesting information. So where to check-in in Tuy An, what to eat, where to stay? Let's explore together now.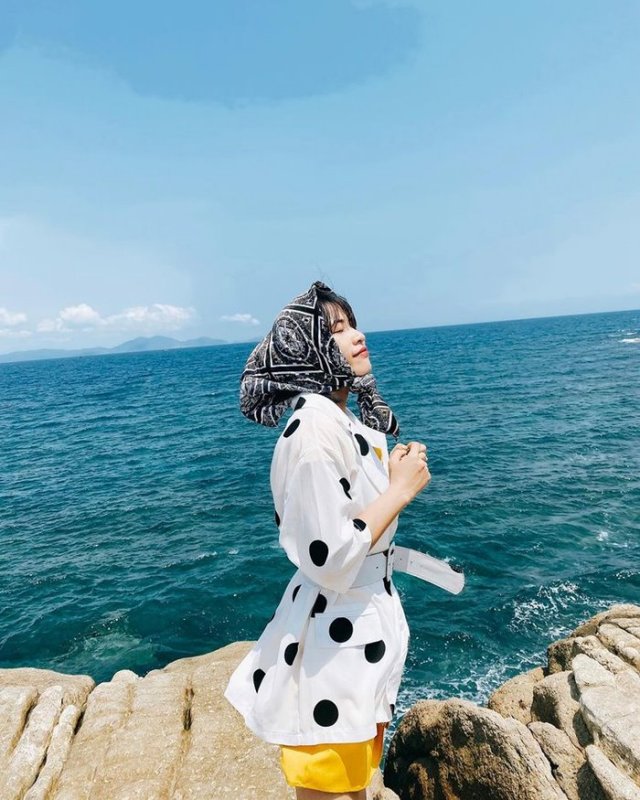 Tuy An is home to many beautiful landscapes of Phu Yen. Photo: my_lep0605

Check now the coordinates of Tuy An – Phu Yen
Tuy An is a coastal district located in the north of Phu Yen province, this is also one of the largest districts in the land of yellow flowers and green grass with 435km combined with a very long coastline. Therefore, this place owns many beautiful tourist spots and has become a favorite destination for many tourists to visit and check in. 

The best time to travel Tuy An 
The weather in Tuy An also has characteristics with 2 distinct rainy and sunny seasons like many other places in the Central Coast. Therefore, the first Tuy An travel experience you need to pocket is to choose the right check-in time. The best time to come to Tuy An, as well as Phu Yen, is in the months of June, August, and September, this is also the peak tourist season of the year here.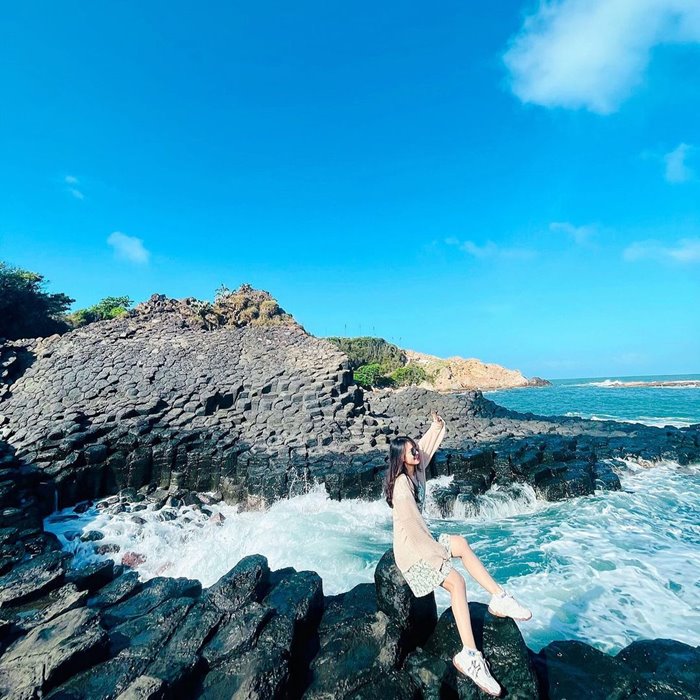 The most ideal time to travel to Tuy An is the months of June, August, and September. Photo:@thuyhangg06
At this time, Tuy An has very beautiful weather suitable for you to visit, explore places, especially beaches and collect beautiful photos. The period from January to May traveling to Tuy An is also very ideal because the weather is cool, although this time the sea is not so beautiful. It is recommended to cover the months of October, November, and December because this is the rainy season in Tuy An, so your trip it easy to encounter problems. 
> See more:  10 beautiful Tuy An tourist attractions must check in as soon as you arrive in Phu Yen

Tuy An travel experience: Travel guide
From other provinces, you can travel by plane to Quy Nhon and then by car to Phu Yen. In addition, you can also travel by other means such as motorbikes, trains very easily.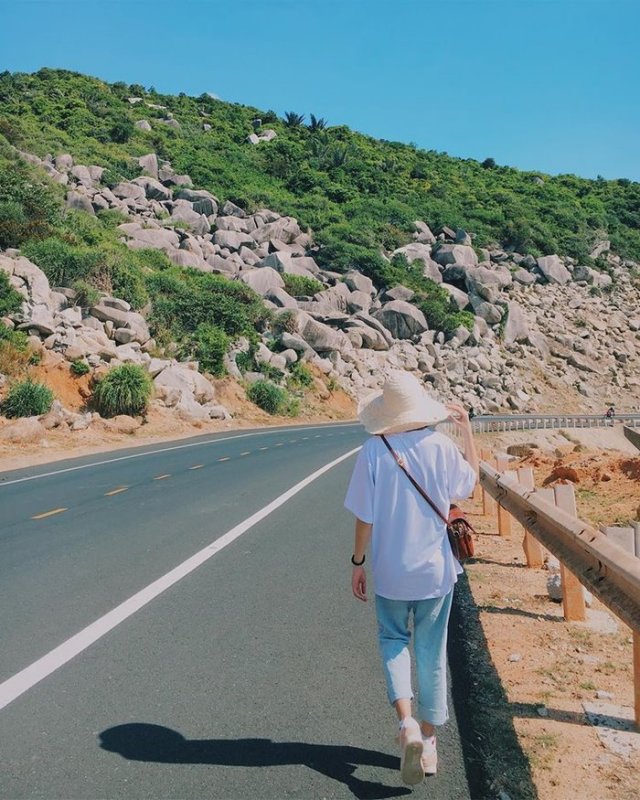 You can move to Tuy An in many ways. Photo:@thuyvivuu
Tuy An travel experience is widely spread by many believers that the check-in points in Tuy An are located quite far away, so it is best to move conveniently, you can choose one of the transportation methods such as taking a taxi, Rent a motorbike or rent a car for a tour package. In the above way, renting a motorbike is the way to be chosen more by the believers because of its cheap price and flexible mobility. 

Where to stay in Tuy An – Phu Yen
Traveling in Tuy An, there are many options for tourists to stay, you can choose to stay in Tuy An or return to Tuy Hoa city. 
In Tuy An, there are many beautiful homestays for you to choose from. Tuy An travel experience when choosing a homestay you can refer to with some names such as Cocohut Homestay, Da Dia Reef Homestay, July Homestay Tuy An, An Hai Homestay, Moc Mien Rocky Garden, or Ann Homestay Phu Yen.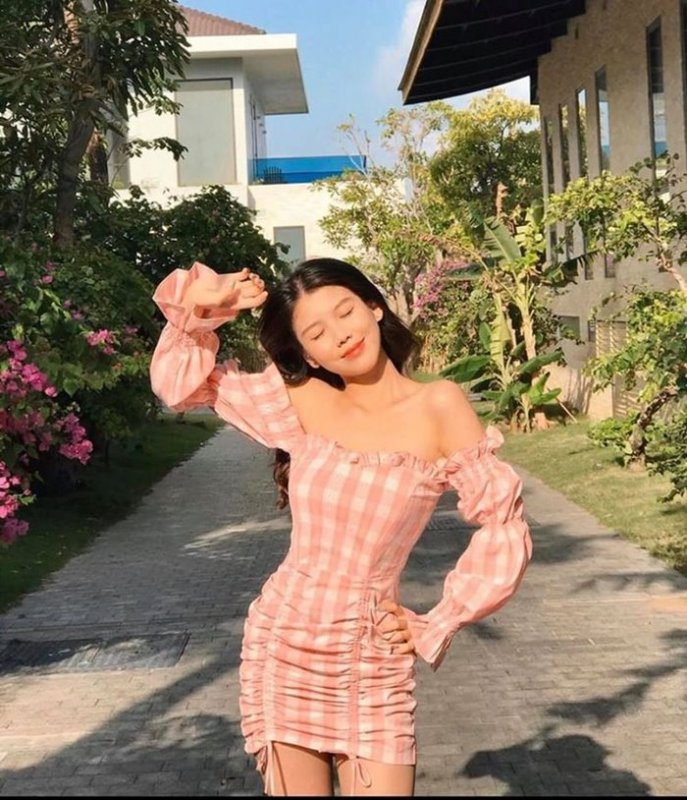 You can stay in Tuy An or return to Tuy Hoa city. Photo:@rosa.alba.resort
If you choose to stay in Tuy Hoa city, you can choose to stay in a hotel or homestay depending on your preferences, prominent hotels such as Stelia Beach Resort, Sala Tuy Hoa Beach Hotel, Rosa Alba Resort, Sunflower Hotel Phu Yen, CenDeluxe hotel or CenDeluxe hotel. prominent homestays such as Letters' Homestay Phu Yen, Nam That Homestay, Sam Stay, YOURS Homestay, Xom beach Homestay, Pumpkin Homestay, Daisy House, Da Dia Reef Homestay, July's Homestay…  To be more proactive about experience accommodation When traveling to Tuy An, you should remember to book a room as early as possible if you want to go in the peak seasons.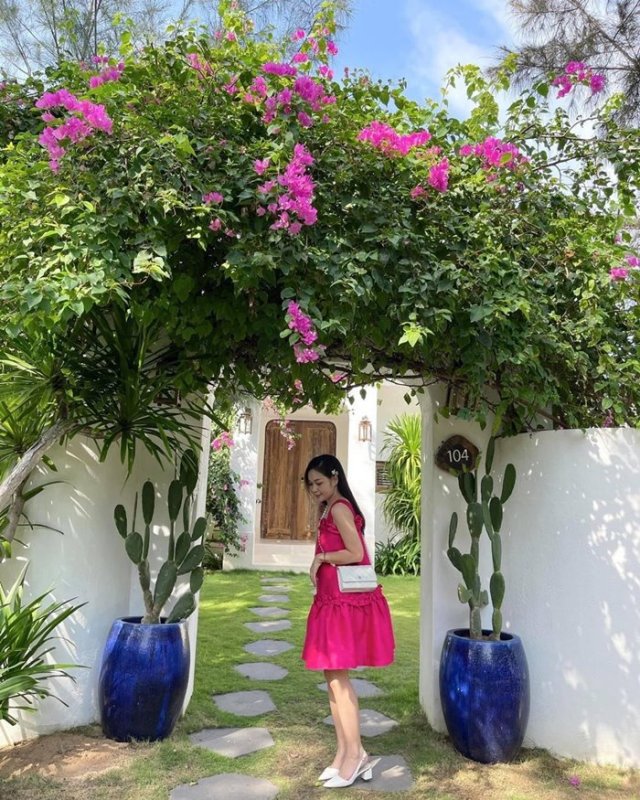 Stelia Beach Resort is a prominent place to stay in Phu Yen. Photo:@stelia_beach_resort

Revealing the beautiful tourist spots in Tuy An – Phu Yen 
Famous as the "capital" of the most beautiful destinations in Phu Yen, when coming to Tuy An, you will not worry about lack of places to explore when it has a series of beautiful destinations with wild and majestic nature but no less romantic.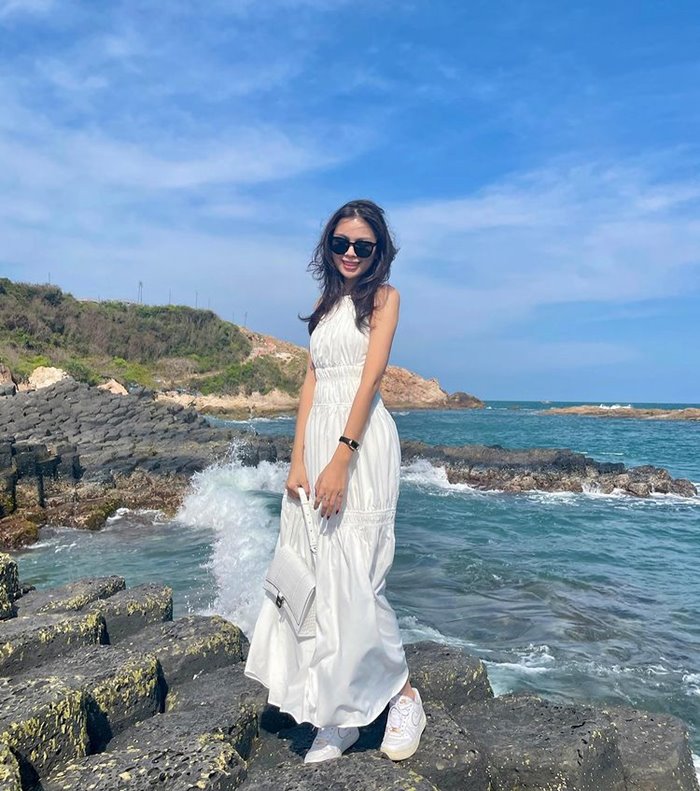 Tuy An has many attractive destinations waiting for you to explore. Photo:@beachclub.official.

Discus reefs
Traveling to Tuy An surely you can hardly ignore Ganh Da Dia , this is an iconic destination of Phu Yen province and has been ranked as a national natural landscape located in An Ninh Dong commune. , Tuy An district.
This place is a collection of prismatic stones arranged consecutively adjacent to the water waves creating a spectacular and ravishing space. The stone pillars are piled on top of each other with all shapes and sizes, layers like stacks of dishes or giant honeycombs of nature. The miraculous arrangement of nature's hands to make the sea and scenery here become so impressive that anyone who sets foot in must be amazed.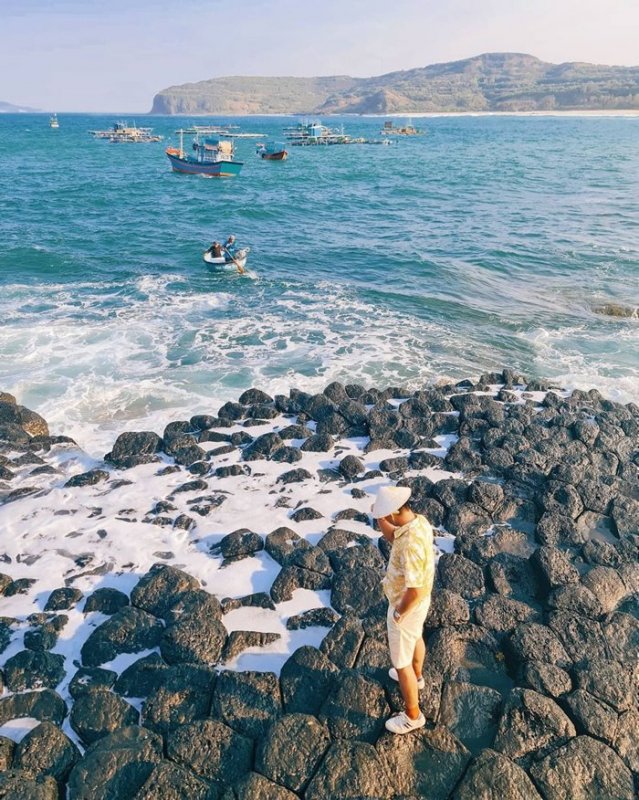 Ganh Da Dia is a very famous scenic spot of Tuy An. Photo:@-hoailam.luong

Bai Xep Ganh Ong
Located in An Chan commune, Bai Xep Ganh Ong is a must-have destination in your Tuy An travel experience list . This place is famous for the blue sea in the title of jade and is also the scene used a lot by the film crew "I see yellow flowers on green grass". With the inherent smoothness and unspoiled nature with black cliffs facing the sea to catch the crashing waves or exotic cactus and shrub beaches, a small green steppe located on the coast will make you fall in love. unwilling to leave.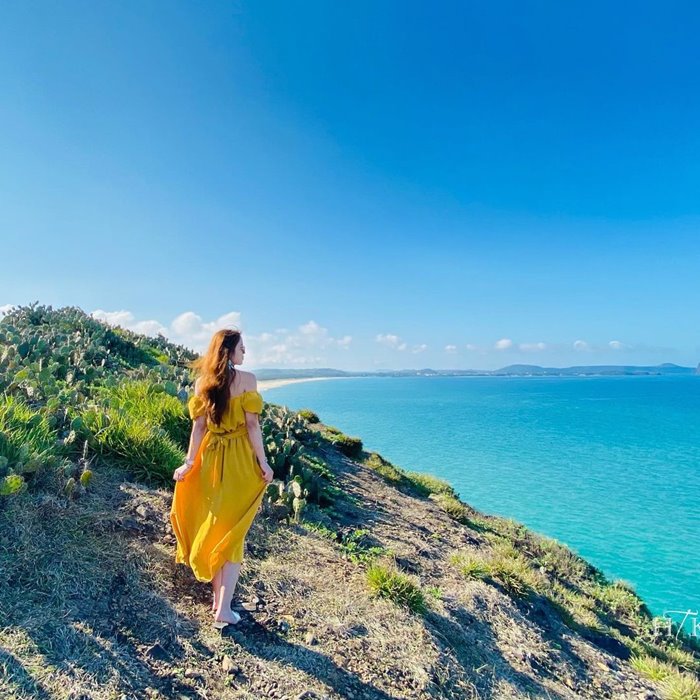 Bai Xep Ganh Ong used to be the setting of the movie "I see yellow flowers on green grass". Photo:@h.rubiiii

Mai Nha Isle
This is a peaceful place for those who want to immerse themselves in unspoiled nature when traveling in Tuy An. To come here, you just need to take a boat from the fishing wharf, floating in the middle of the sea to come to the beautiful uninhabited island. Mai Nha islet with luxuriant trees, beautiful beaches, unspoiled scenery without the appearance of modern life will make you return to true nature. If you have time, you can camp overnight at Mai Nha Island to fully enjoy the wonderful scenery of this place.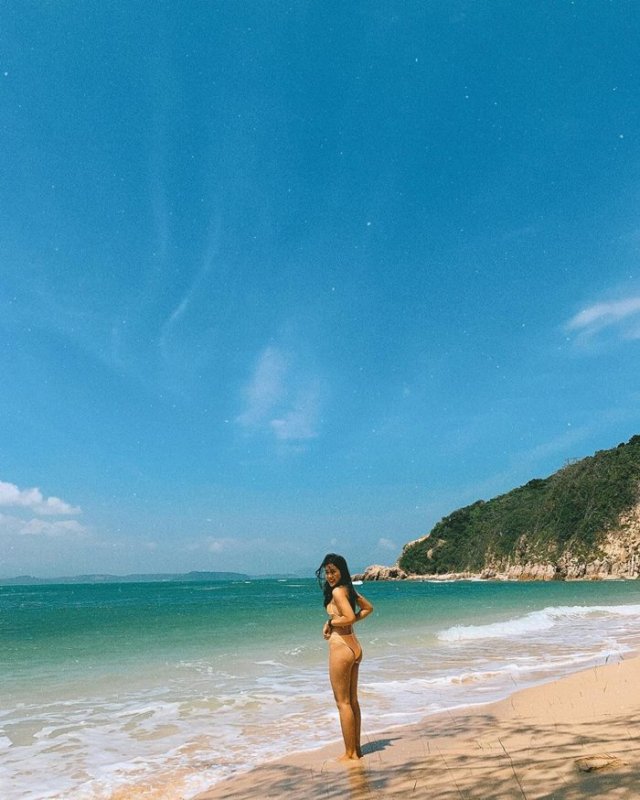 Cu Lao Mai Nha is wild and beautiful. Photo:@_mysali_

Bang beach
Bai Bang is a very popular destination in Tuy An, where it is only 100m from Ganh Da Dai but possesses a rustic, peaceful appearance that is not crowded. It is that beauty that has made many passionate travelers come to enjoy the fresh nature, as well as record beautiful check-in photos in front of the immense sea and sky.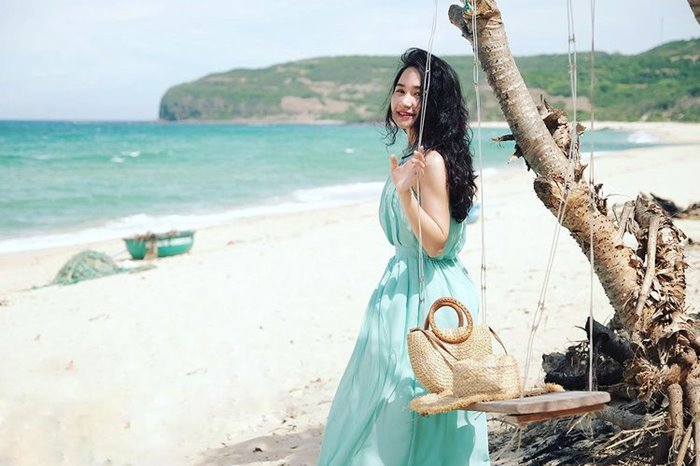 Beautiful Bai Bang with immense sea and sky. Photo:@van.tran243

O Loan Lagoon
According to Tuy An travel experience of many traveling believers is the paradise you must definitely visit. The rustic and peaceful beauty of a vast lagoon here will make you bewildered and immersed. The most beautiful moments at O ​​Loan lagoon are sunrise and sunset when the whole sky glows with a brilliant orange color reflecting shimmeringly on the water, creating a breathtakingly beautiful space.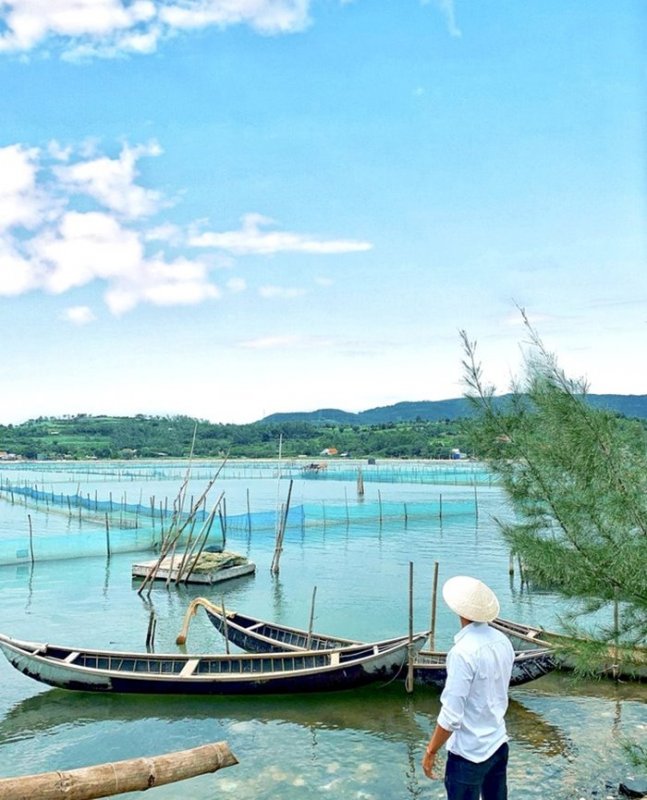 The rustic look of O Loan Lagoon. Photo: Zing

Ganh Den lighthouse Tuy An
This lighthouse possesses beautiful scenery with irregularly stacked rocks and the harmony of vast nature with a beautiful lighthouse. From the Ganh Den lighthouse in Tuy An, you can admire the beautiful scenery with the Da Dia Reef or the immense billboards.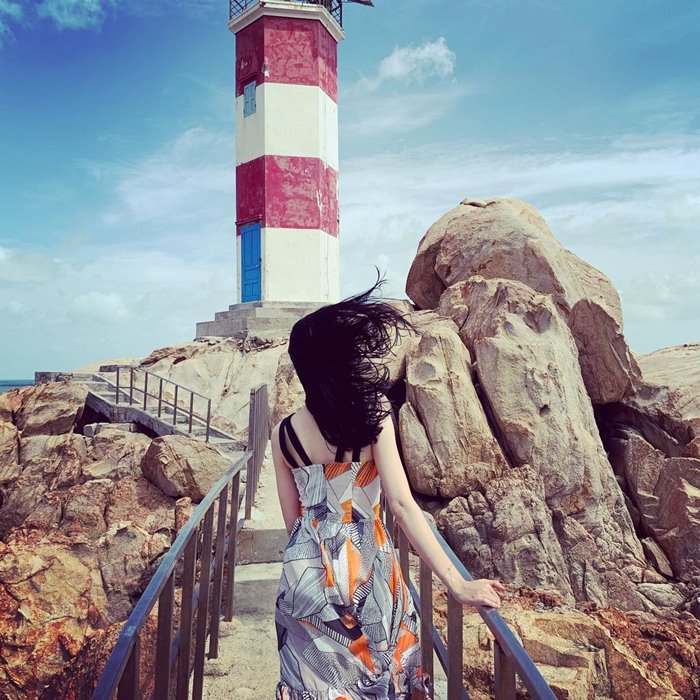 Ganh Den Lighthouse is a famous check-in point in Tuy An. Photo:@thien_dinh_29

Mang Lang Church
Phu Yen tourist believers must be no stranger to Mang Lang church , a European-style architectural work in the land of yellow flowers and green grass. The church stands out with two bell towers and a cross in the middle, the mossy gray paint exudes a calmness tinged with time, making the beauty of the church more attractive. At Mang Lang Church, there is still the first book of the national language in our country.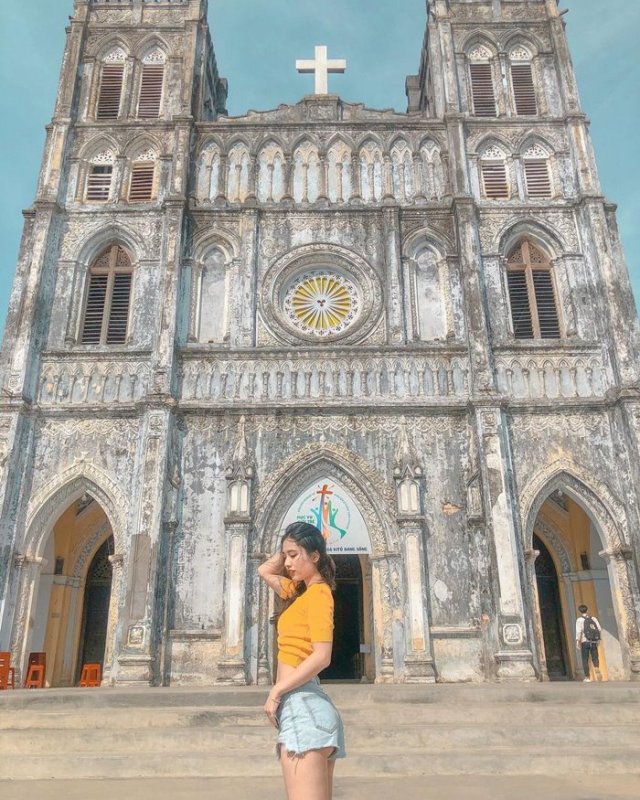 Mang Lang Church is a typical architectural work in Tuy An. Photo:@vitbauu
In addition to the prominent places on the list of destinations in Tuy An travel experience, you can note that there are countless other prominent places such as Phu Thuong Beach, Hon Yen, Thanh Luong Pagoda, Phu Yen Ancient Tomb, Bridge. Ong Cop wood, Thi Thung mound tunnels….All are beautiful landmarks or very attractive historical and cultural destinations. 

Discover the hottest dishes in Tuy An 
The cuisine is one of the highlights in Tuy An that makes visitors fall in love, this country has a multitude of attractive specialties for you to find and enjoy. 

Blood cockles and crabs in O Loan lagoon
When you come to Tuy An, you must definitely go to O Loan lagoon to eat blood cockles, the famous dish of this land. The blood cockles raised in the O Loan lagoon are very large, with a lot of meat and firmness, so the taste is delicious and attractive. There are many types of blood cockles sold in O Loan, you can enjoy class 1 oysters with a slightly high price or eat smaller ones with soft prices.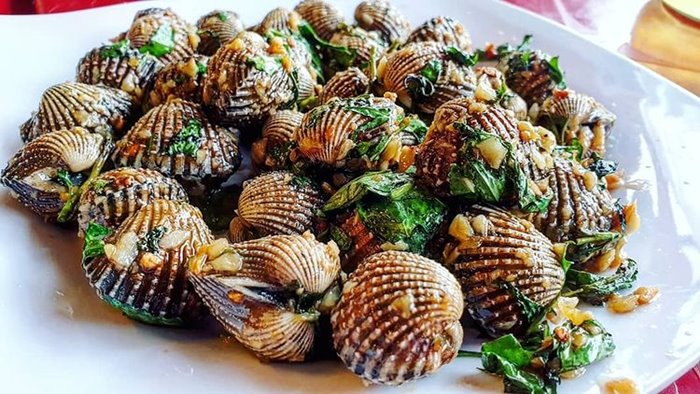 Blood cockle is a famous specialty in the O Loan lagoon. Photo:@jera.le
Crab, crab in O Loan is also very famous, fresh sea crabs are caught directly, delicious meat is cheap, while sea crabs here are very big, the meat is sure to be loved by many tourists.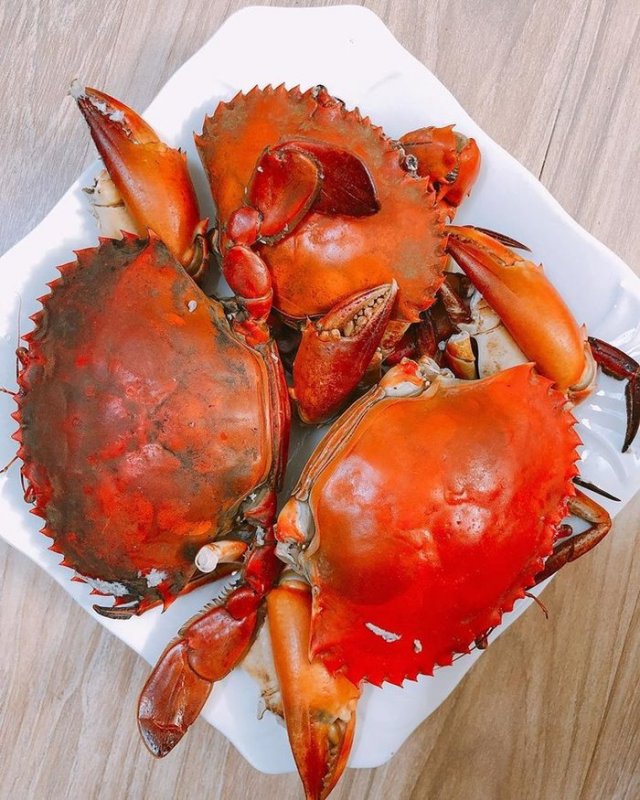 O Loan lagoon crab meat is firm and delicious, so it is also very popular. Photo:@vivian_hanh

Mantis shrimp, lobster
This is also a hotel you should not miss in Tuy An, mantis shrimp here are caught directly from Tuy An waters, so it is very fresh and delicious, lobster is the main economic seafood of this district. The fragrant, sweet, firm and fresh shrimp meat will make you fall in love, especially in Tuy An you can taste the whole fresh taste of shrimp because when moving away, shrimp will shrivel.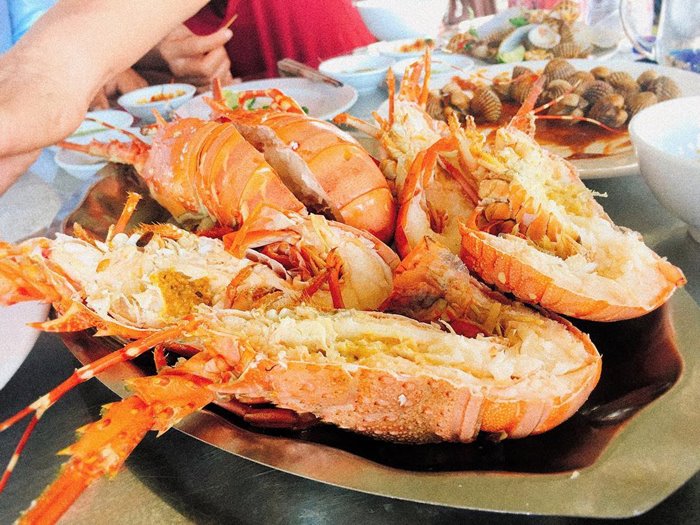 Lobster in Tuy An is the main economic seafood. Photo:@kang411

Tuy An ditch fish 
Dumpling fish is a specialty that is caught directly from the Tam Giang dam area or the Cau Lo Gom area in Tuy An. This type of fish that lives in ditches and streams is small in size, but its soft, bone-friendly meat is delicious. The most popular dish from this fish is deep-fried or grilled.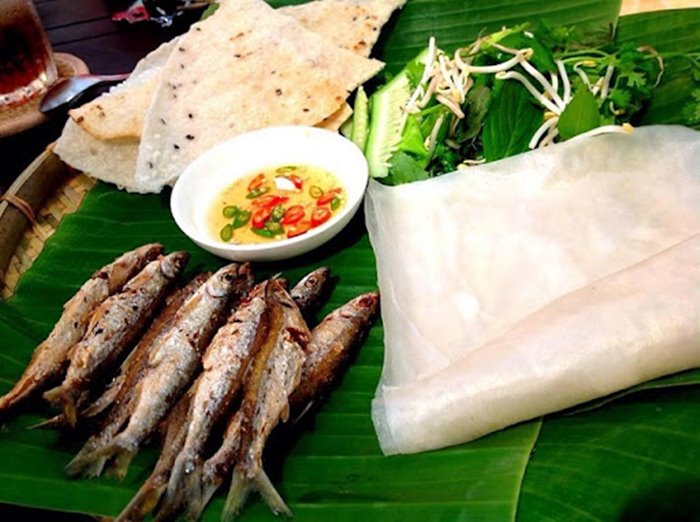 Muong Tuy An fish is small with soft meat that can eat bones. Photo:CARD
Milk oysters and sea snails
Tuy An has many kinds of attractive snails and milk oysters and these are also very famous specialties of this country. You can enjoy all kinds of snails, jumping snails, scallops, heliotrope snails, or milk oysters, all of which are famous specialties.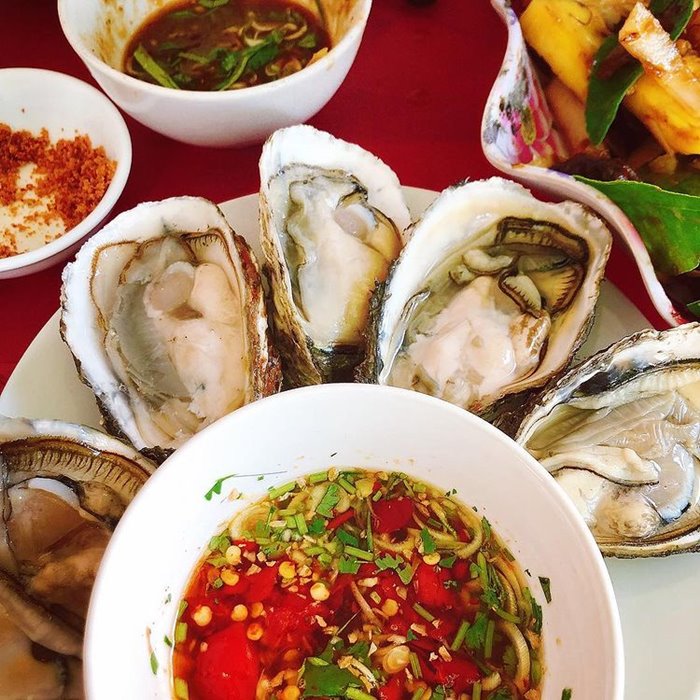 Milk oysters and snails are also specialties in Tuy An. Photo:@wintoie

Experience is that if you want to enjoy the quality and cheap seafood, you should know that you should visit the famous specialty shops here such as Tuan restaurant, Quang Anh Local restaurant, Thuy Kieu restaurant, O lagoon milk oyster restaurant. Loan. Particularly for Tuy An canal fish, please visit Que Huong restaurant, this restaurant is located on Quang Duc street near the Lo Gom bridge area. 
Although An is always an attractive destination for anyone because of its beautiful natural masterpieces or the colors of spiritual culture, history, these diverse patches of blood make this land even more attractive and attractive. To fully explore this wonderful land, the above Tuy An travel experiences will be a useful guide for you. 
Photo: Internet 
TAG: