6 restaurants selling the best quality online food in Hai Phong
In Hai Phong, people often whisper to each other that if you want to eat well, you have to go to the sidewalk or into the alleys. However, there are many reasons why you sometimes cannot go out to discover all the culinary quintessence in this city. That's why Vinlove will show you the right "delicious, nutritious, cheap" online food shops so that you can't leave the house but still have your favorite food.
Pizza Love
The shop has a warm and spacious space, combined with Dotea, two brands of the same shop, so it is very special. The menu of more than 80 super-rich dishes, especially processed, extremely fresh ingredients is guaranteed and especially always ready to ship anywhere – anytime for customers. Moreover, the owner of the shop is very gentle, cheerful, the staff is very enthusiastic and the price is extremely suitable for students.
Pizza Love Hai Phong specializes in serving dishes such as Pizza, Spaghetti, Hamburger, Steak, Grilled Ribs and other European standard foods. With an area of ​​​​120m2, Pizza Love store has a cozy, elegant and close space that can serve a large number of guests, families, friends and meetings.
Hai Phong Pizza at Pizza Love is made according to the recipe from the American city of New York, the cake is made from fresh flour. Wherever the customer goes, the store does it. Therefore, although the waiting time may be a little long, you will enjoy the best standard Pizza. Pizza Love provides fast home pizza delivery services within 30 minutes. Helping you have a delicious, convenient and nutritious meal.
Contact Info:
Address: 142A Cau Dat, Ngo Quyen District, Hai Phong
Phone: 091 282 51 62
Website: http://pizzalove.vn
Fanpage: https://www.facebook.com/Pjzzalove/
Reference price: 50,000 – 200,000 VND
Opening hours: 09:00 – 22:00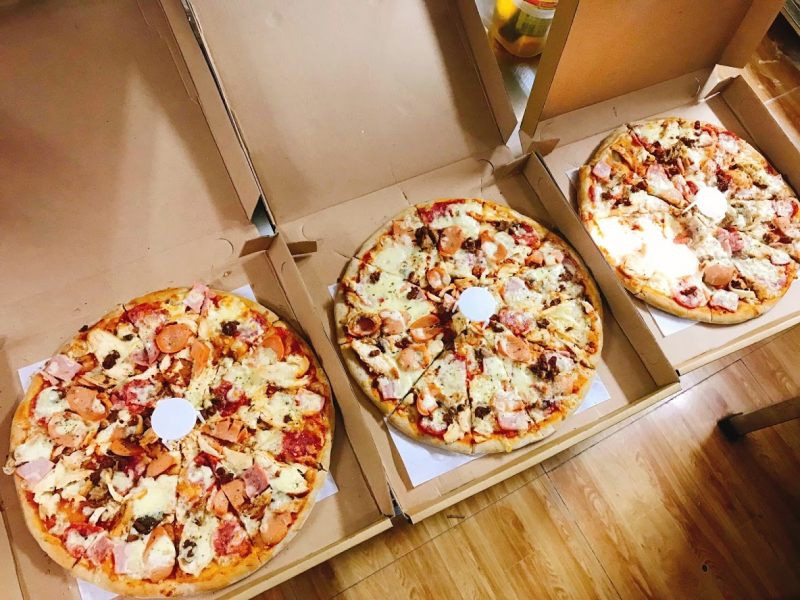 Pizza Love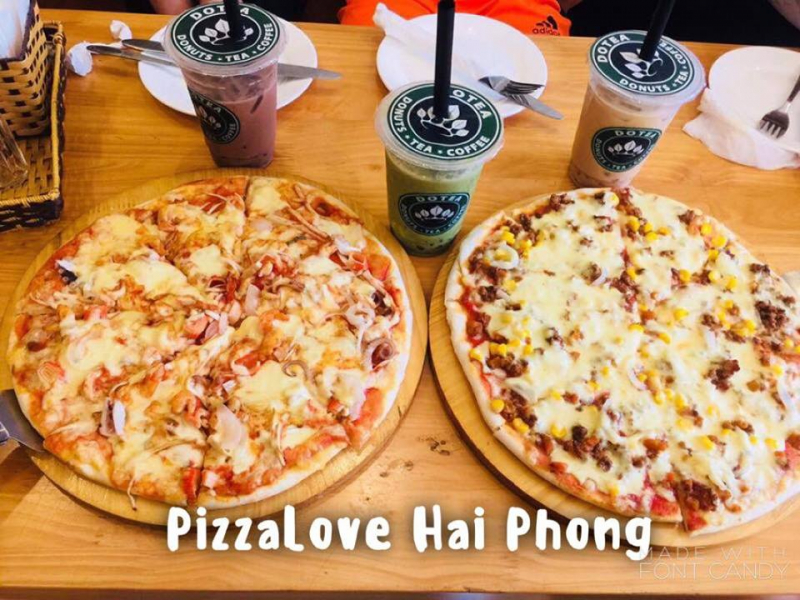 Pizza Love
Ngoc Phu broken rice
Surely each of us has more or less enjoyed the favorite dish of Saigon people in particular and the people of the South in general, which is Com Tam. The smell of smoke rising up mixed with the sweet aroma of grilled ribs and dishes combined with Tam rice always captivates everyone, making guests who only eat it once also remember the taste even if they are busy. The shop ships a few boxes of broken rice to the house to be satisfied.
The new feature of Ngoc Phu broken rice is that it is combined with many different dishes, grilled meat marinated according to Saigon's taste, soft rolls that are cut evenly or a piece of golden egg, accompanied by a little fragrant onion. smell, with a cup of sweet and sour fish sauce all attract guests at first sight.
Contact Info:
Address: 23 Ky Dong, Hai Phong.
Hotline: 0932.297.779 VND
Fanpage: https://www.facebook.com/ComTamNgocPhu23KyDong/
Opening hours: 11:00 – 20:00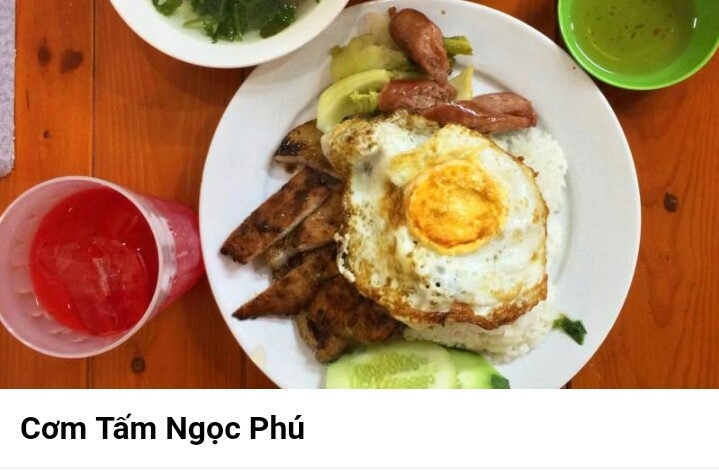 Ngoc Phu broken rice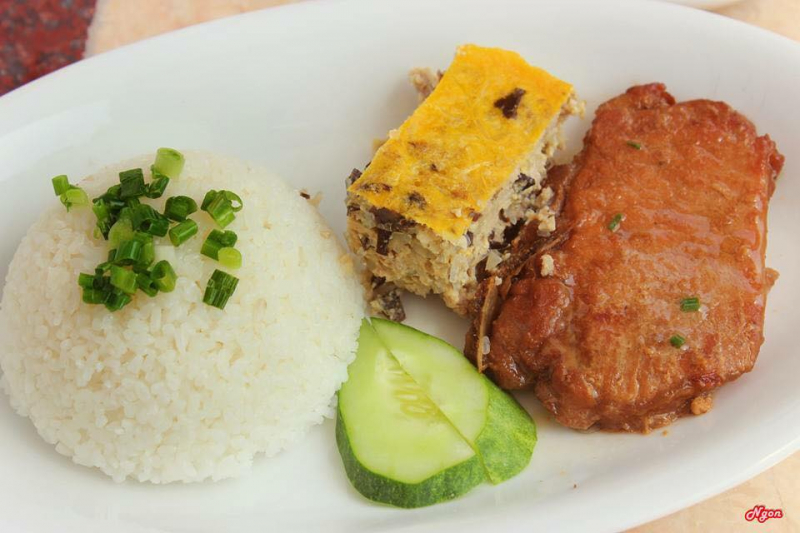 Ngoc Phu broken rice
Bao Chi Restaurant
Daily delicacies at Bao Chi restaurant for girls who love to eat vermicelli and seafood hotpot. The restaurant is small, nicely decorated and cozy. The restaurant is famous for mixed bean vermicelli and shrimp paste vermicelli. Crispy hot beans, mixed shrimp paste is not salty and very fragrant, the vermicelli rolls into a pretty round shape, different from the usual types of vermicelli. Hot pot is the main dish of the restaurant, with a variety of seafood hotpot dishes. The fried pork belly of Bao Chi restaurant also conquers a lot of taste buds of fastidious guests.
The restaurant has a dedicated professional staff, in addition to eating at the restaurant, the shop also sells food online, serving busy customers who do not have time to come to the restaurant.
Contact Info:
Address: 15A Tran Quang Khai, Hong Bang, Hai Phong.
Hotline: 0225.382.6789 & 0908796666
Facebook: www.facebook.com/pages/category/Vietnamese-Restaurant/Bun-đậu-Bảo-Chi-591433727559708/
Opening hours: 10:00 – 20:00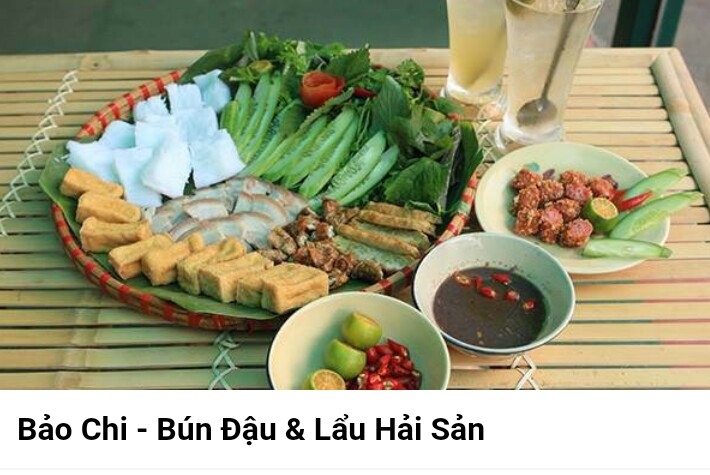 Bao Chi Restaurant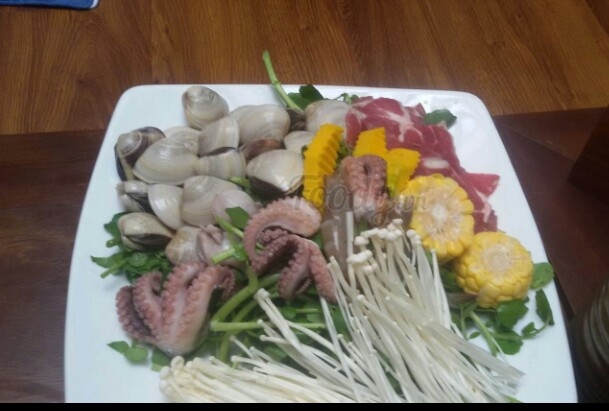 Bao Chi restaurant with hot pot ingredients
22 Food
As an online shop selling Korean cuisine, 22 Food is an address that many diners choose during camping trips or gathering with friends at home but are too lazy to cook. The restaurant is full of typical Korean food such as tokbokki, kimbap, rice balls, chicken with bean sauce,… The ingredients are all clean and safe foods meticulously selected by 22 Food , boxes. The food is carefully wrapped, clean and especially the restaurant ships the food on time, fast, when receiving the food it is still hot and smoking.
Food at 22 Food always receives positive feedback from customers who have enjoyed the restaurant's food. The dishes made by the owner are extremely delicious, attractive, and the menu is diverse for customers to choose. 22 Food has a lot of delicious dishes, but first try the Korean mixed vermicelli and salmon rice soaked in soy sauce to feel it, you will definitely not be disappointed.
Contact Info:
Address: 25 Lan Ong, Quang Trung, Hong Bang, Hai Phong
Hotline: 077.822.1616
Facebook: https://www.facebook.com/22food2015/
Opening hours: 9:00 – 21:00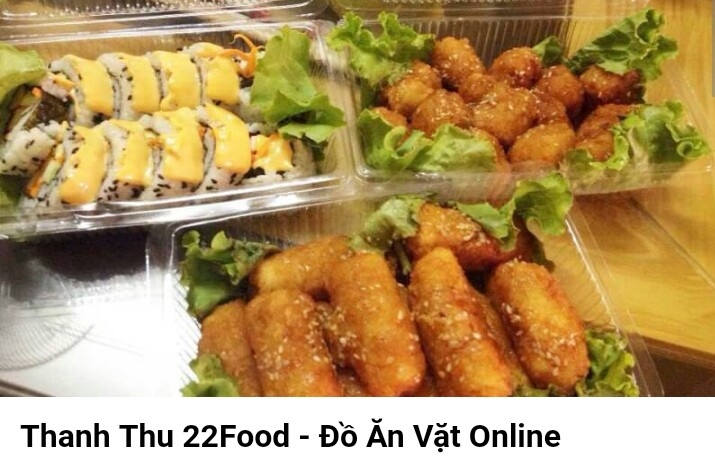 Thanh Thu 22 Food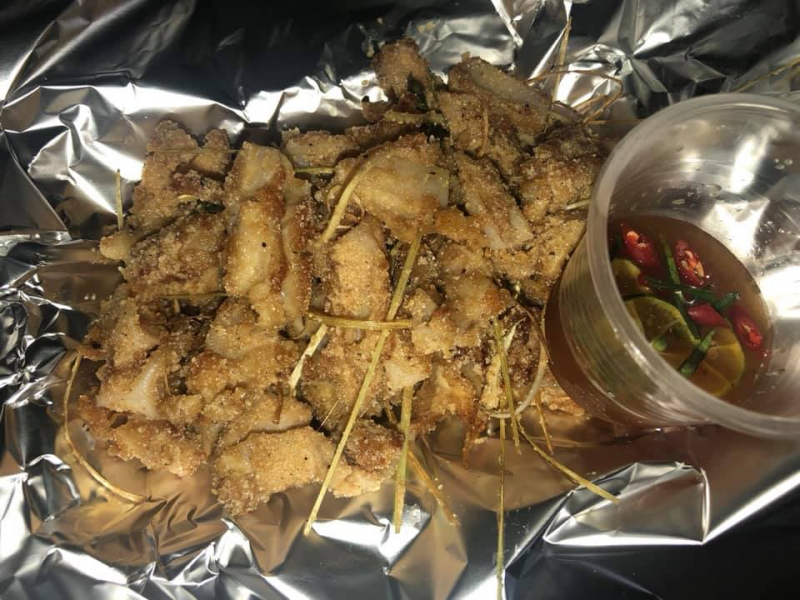 Thanh Thu 22 Food
Do market fried rice
People still say that, when coming to Phan Boi Chau ward, you must try fried rice at Do market. Not only is a fried rice restaurant that has been open for many years, Cho Do fried rice also offers people to enjoy rich, rich fried rice with braised meat and pork, only once you come, but you must also come again.
The menu of the restaurant has two main dishes, fried rice and mixed fried rice. The restaurant space is small, at peak hours, diners have to wait in line because the customers are very crowded, so if you don't want to wait in line to order online, Do market fried rice will ship to you. A serving of 20k full egg topping is a reasonable choice on a hot summer afternoon like today.
Contact Info:
Address: 273 Ly Thuong Kiet, Phan Boi Chau, Hong Bang, Hai Phong.
Phone: 098 656 16 98
Reference price: 20,000 – 35,000 VND.
Opening hours: 10:00 – 14:00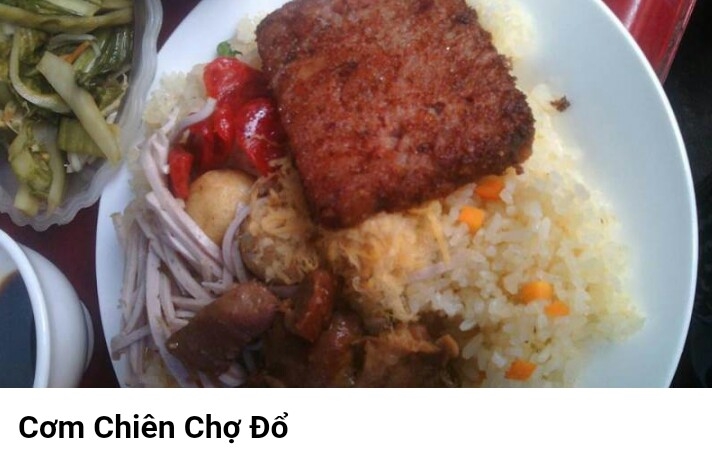 Do market fried rice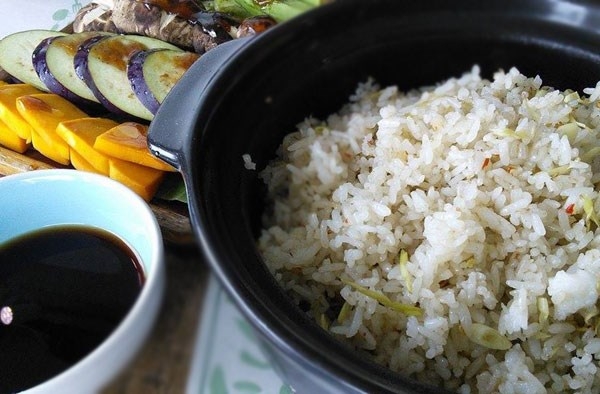 Fried rice
Food delivered 24h – Hai Phong
If it's sunny, you're lazy, it's raining, you can't go out, or when you're hungry at night, you're lazy to go out, go to a restaurant that ships 24h – Hai Phong . Not only has the menu as diverse and rich as rice dishes: Fried rice, chicken thigh rice with honey sauce, kimchi, fried beef noodles,… but the restaurant also ships food day and night with an enthusiastic attitude, attentive.
You just need to go to the fanpage to see the menu and call directly for food to ship 24h – Hai Phong will quickly bring the food to the address you have received from the customer. Food will be carefully placed in each box, separate bag so that the food does not spill out. Good food, good service quality, enthusiasm regardless of the time of the sun – rain, day – night have helped the shop gain more and more trust from customers.
Contact Info:
Address: Hai Phong
Hotline: 0704167666
Fanpage: https://www.facebook.com/Food-Food-Ship-24h-Hai Phong-1403591656521607/
Opening hours: 24/24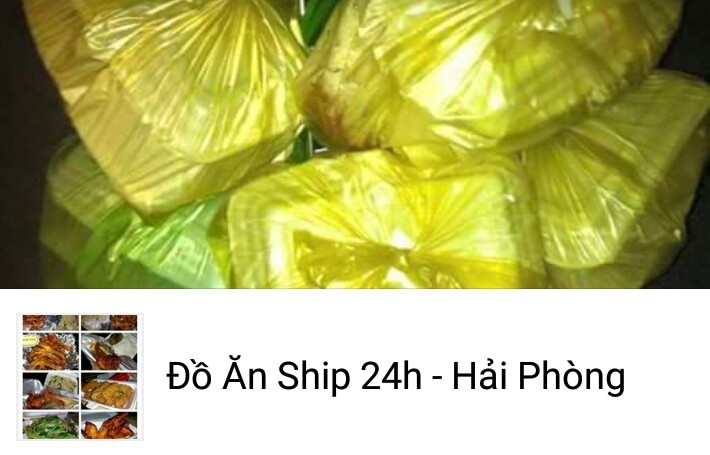 Food delivered 24h – Hai Phong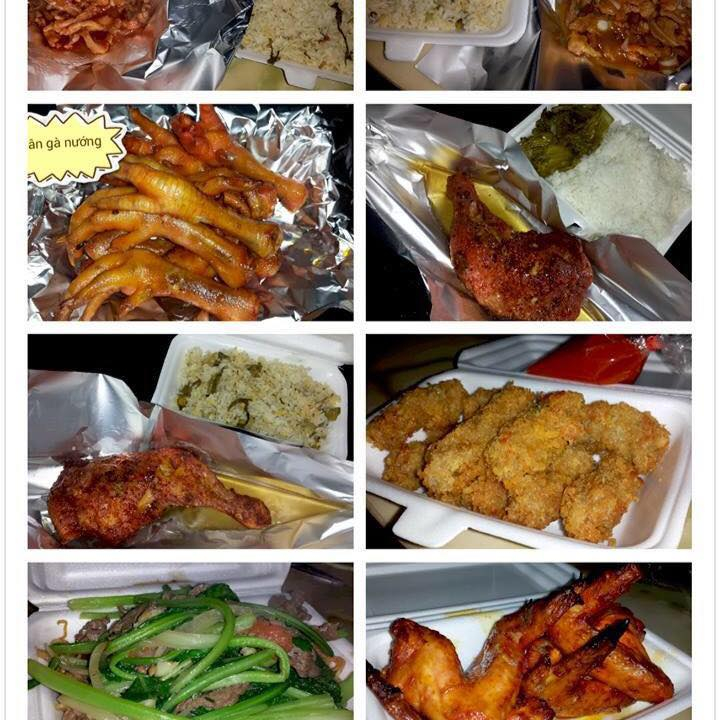 Food delivered 24h – Hai Phong
Sometimes you are a little lazy, daily work makes you rarely prepare your own lunch box. Or do you always have to think about what to eat for lunch today? The above are the best online restaurants in Hai Phong, please find the right restaurants for you!
TAG: