List of luxurious 5-star Quy Nhon resorts worth experiencing
Luxurious facilities, class, dreamlike beauty scene at high-class resorts in Quy Nhon will bring visitors wonderful vacation days in the poetic city. 
Quy Nhon – Binh Dinh  has long been an extremely famous beach tourism paradise in the South Central Coast region. Possessing majestic mountains and poetic sea, this land is a rendezvous for you to enjoy great vacations. Enjoying a wonderful vacation at the5-star Quy Nhon resortsnext to the clear blue beaches and romantic long sandy beaches is a great choice for your adventure journey.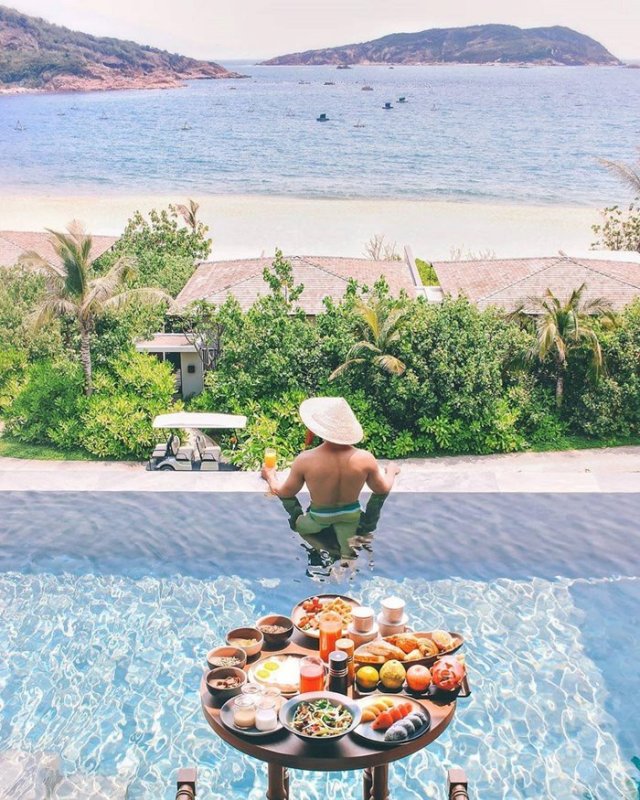 Quy Nhon is the paradise of luxury 5-star luxury resorts. Photo:@anantaraquynhon


Discover the 5-star resorts in Quy Nhon to capture the hearts of travel enthusiasts 

1. Avani Quy Nhon Resort
This is one of the 5-star Quy Nhon resorts that is loved by many travel enthusiasts. The resort owns a peaceful setting on a pristine beach and mountains full of green fruit trees. Located far from the center, when you choose Avani Quy Nhon Resort, you will feel a peaceful space. , gently, away from the noise and bustle outside.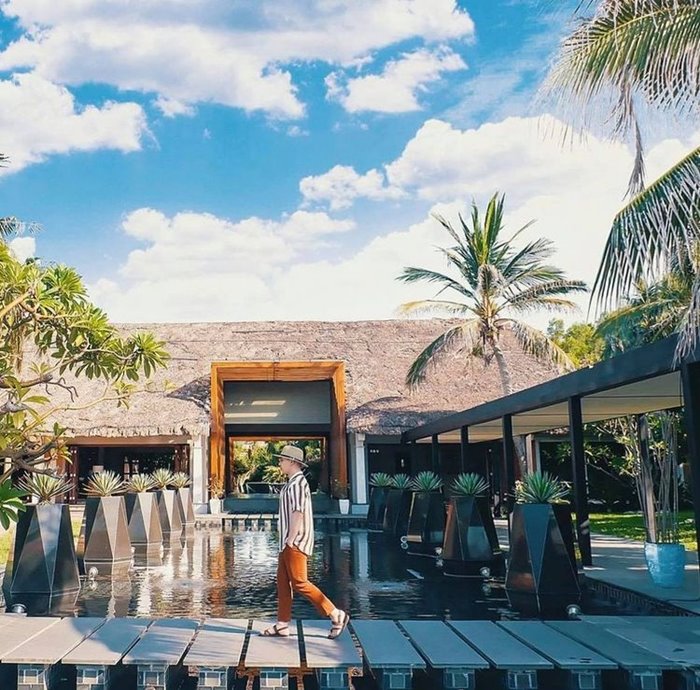 Avani Quy Nhon is a 5-star standard resort. Photo:@avaniquynhon
The image of Avani Quy Nhon Resort is contemporary with a very simple layout from the lobby, restaurant, bar or room system. The maximum open space helps visitors blend with nature to the end.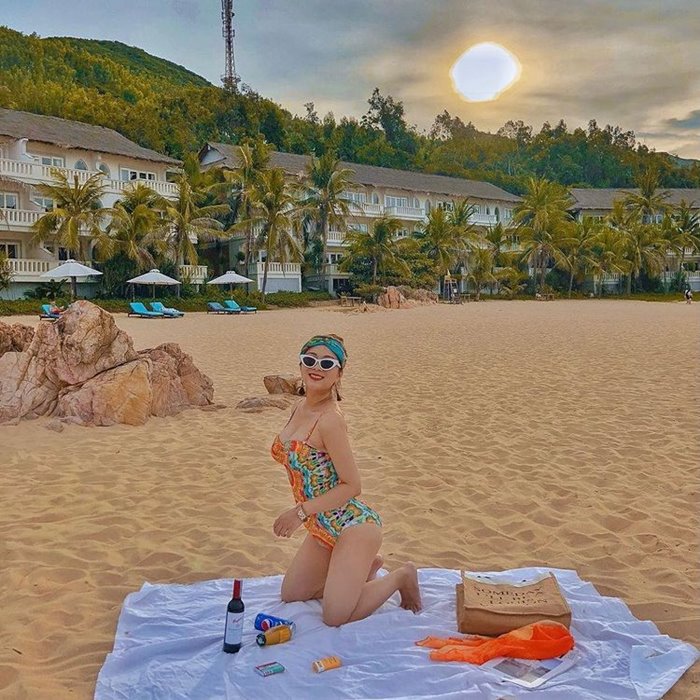 Lovely private beach. Photo:@avaniquynhon
Currently, Avani Quy Nhon resort has all 63 rooms with impressive ancient Cham – Pa design style, the view of the rooms overlooking the beautiful Ghenh Rang beach helps you always feel relaxed. Room types vary from Deluxe Studio to Junior Ocean with a simple design but fully functional 5-star standard to bring perfect comfort.
The resort has a very nice and clean oval infinity pool for you to chill, spa services on the mountainside right behind the beach providing a great relaxing space with 5 outdoor treatment bungalows, treatment suites premium materials and saunas.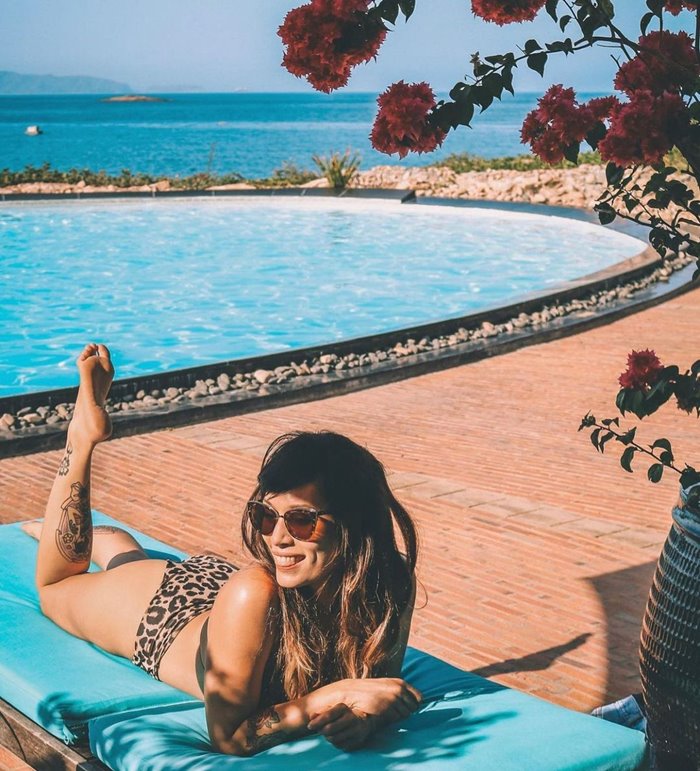 Very chill oval swimming pool. Photo:@avaniquynhon
So, you can both relax, practice yoga and meditate in this fresh space. Bamboo Restaurant opens up to a wonderful ocean view is the ideal place for you to enjoy special culinary parties. It can be said that Avani is one of the  most luxurious 5-star Quy Nhon resorts for you to stop and enjoy.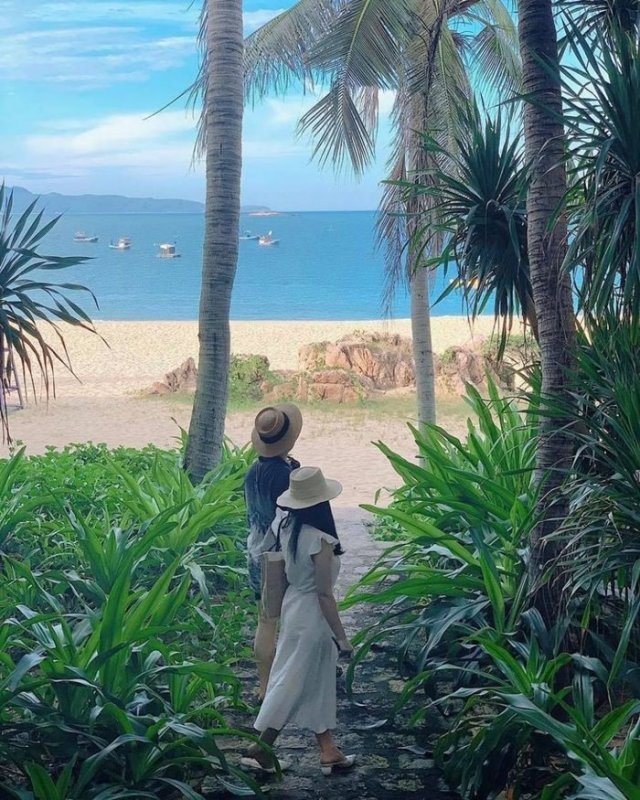 Avani is the perfect destination that you should not miss. Photo:@avaniquynhon
Address:  Ghenh Rang, Bai Dai, Quy Nhon City, Binh Dinh Province, Vietnam

2. Anantara Quy Nhon Villas
Anantara Quy Nhon Villas located in Bai Dai and Ghenh Rang areas are both very beautiful places in the country. Although located not too far from the center, this place is still a great choice for you to separate yourself from the hustle and bustle to see a very pristine and peaceful Quy Nhon.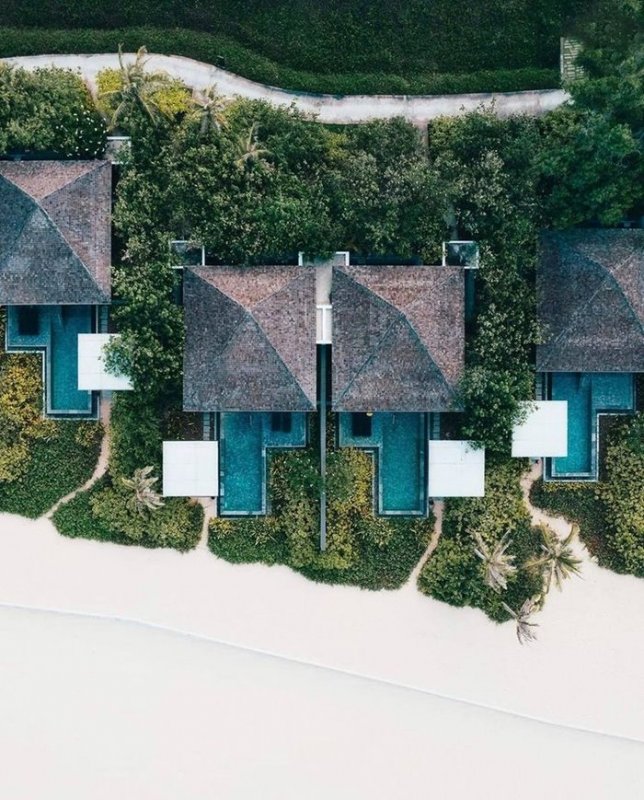 Anantara Quy Nhon is located in a beautiful location. Photo:@benz.mindd
This 5-star Quy Nhon resort has a total of 26 villas with full amenities to create a private resort space for couples, families or groups of friends to enjoy a comfortable vacation on the clear blue beach. In addition to the 5-star standard amenities, each villa also has a very nice sea view swimming pool where you can relax and enjoy the scenery at any time of the day.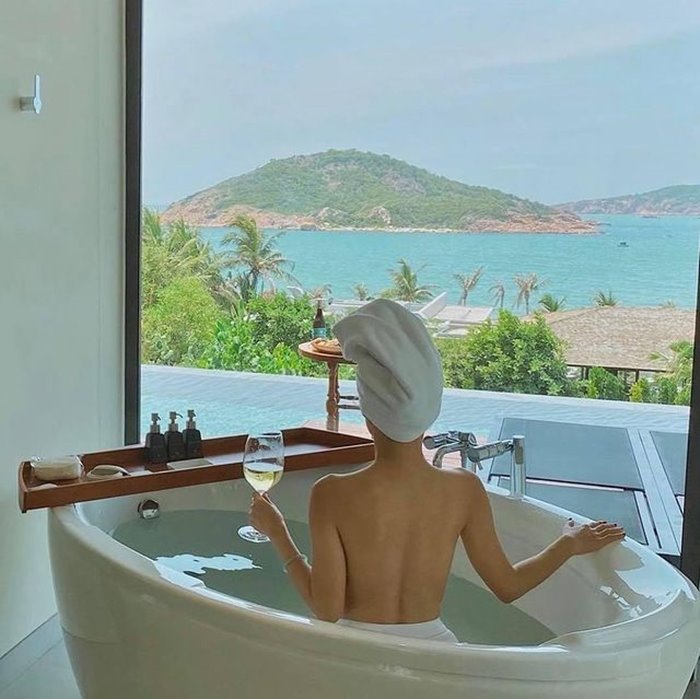 Luxury resort facilities, beautiful view. Photo:@yenhang_
Anantara Quy Nhon Villas also offers guests a full range of resort facilities to maximize the needs of visitors such as a luxury spa located on the cliffside with a view overlooking the deep blue ocean, a business area, and an interesting children's play area with a 1.5m depth swimming pool regularly organizes fun and interactive activities so that children can learn many things from certified experts.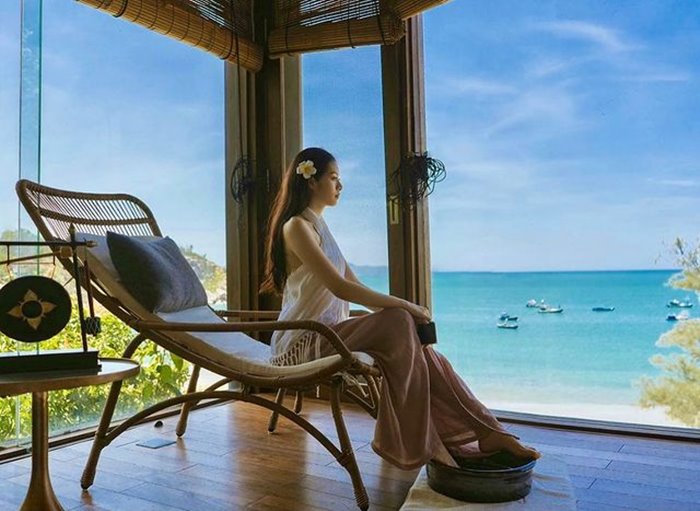 The view of the blue sea is as beautiful as a picture. Photo:@autumn.wane.
At this 5-star Quy Nhon resort , you can also participate in many interesting activities such as martial arts classes, bike rides, yoga classes, kayaking, fishing, snorkeling… 
Address:  Bai Dai Bridge, Ghenh Rang, Qui Nhon City, Binh Dinh

3. FLC Luxury Resort Quy Nhon
FLC Luxury Resort is a 5-star resort in Quy Nhon that is very famous for its beautiful scenery and perfect service. This resort is located in a prime location with a direct view of the Nhon Ly area and romantic Cat Tien beach. The resort villa system here is fully equipped with 5-star standard amenities including a modern private swimming pool where you can enjoy a dip in the emerald green water and enjoy the fresh air. Outstanding facilities such as an outdoor swimming pool, spa, bar or restaurant also contribute to the diverse amenities of this resort.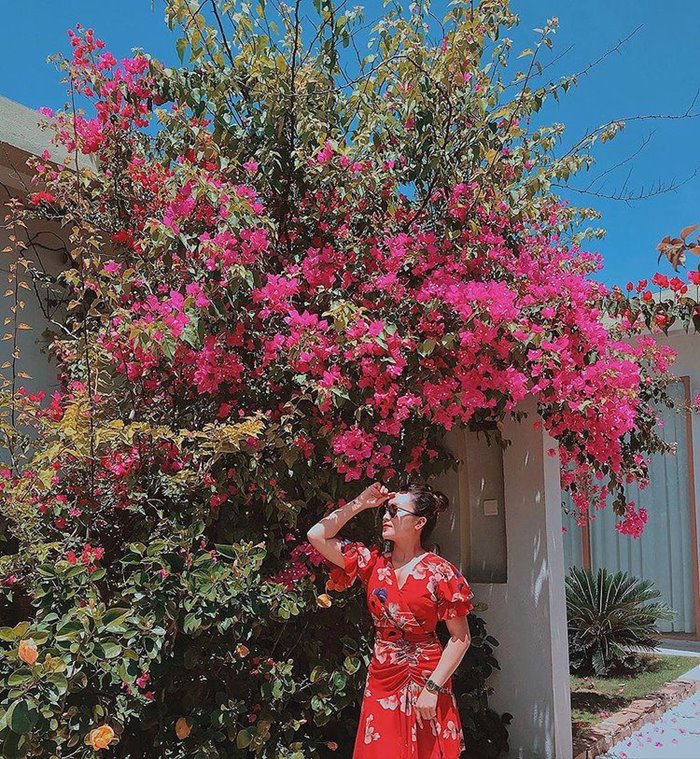 FLC Luxury Resort Quy Nhon is a luxury resort. Photo:@hahinmakeup86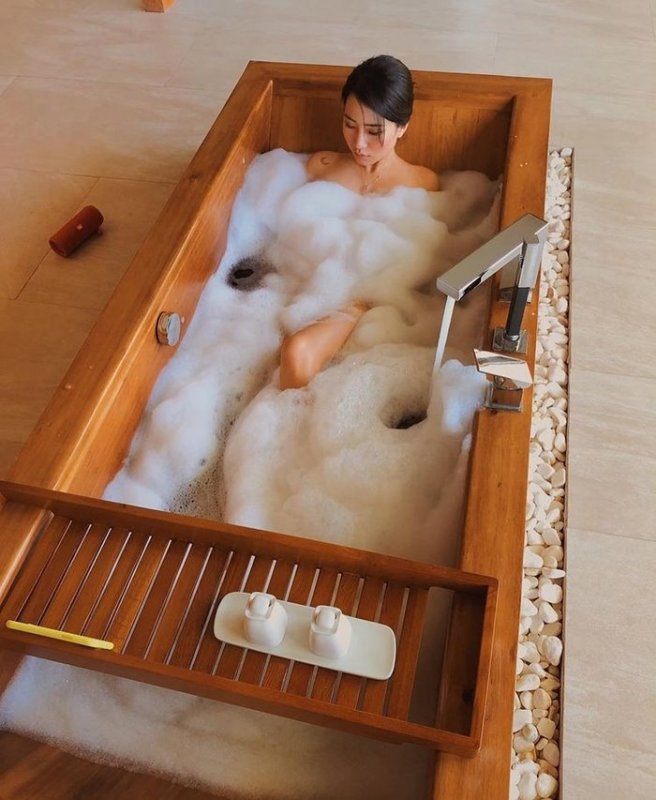 Perfect resort facilities. Photo:@airme.vn
Check-in at FLC Luxury Resort, you can participate in attractive activities such as golf, cycling, snorkeling. Especially, the resort is very close to Eo Gio and Ky Co, so you can comfortably visit and check-in easily.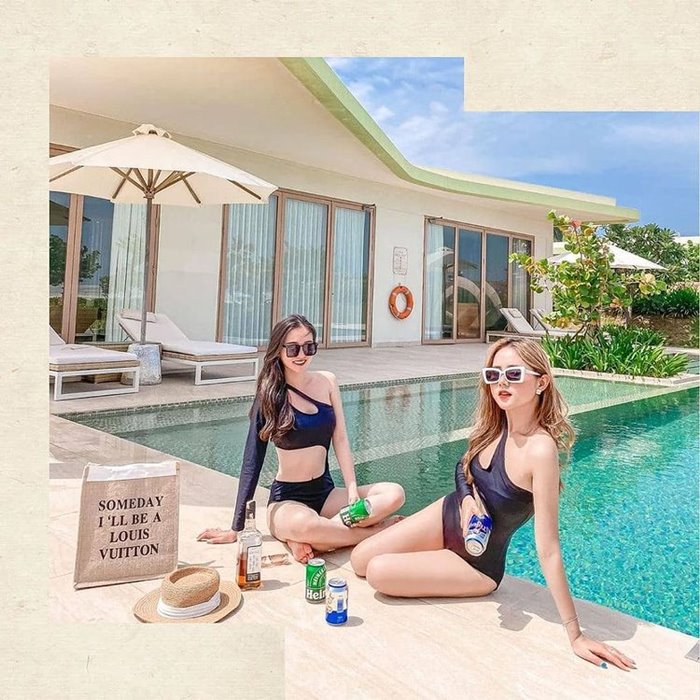 FLC Luxury Resort Quy Nhon will bring you a dream vacation. Photo:@flc.hotelsandresorts
Address:  Beach area 4, Cat Tien, Qui Nhon City, Binh Dinh
4. Seaside Boutique Quy Nhon
This 5-star Quy Nhon resort is designed in European style, bringing an exciting new breeze to your vacation in Nau. Owning a prime location right next to the romantic beach with green coconut trees, this resort offers a peaceful and comfortable resort space for those who are looking to "escape".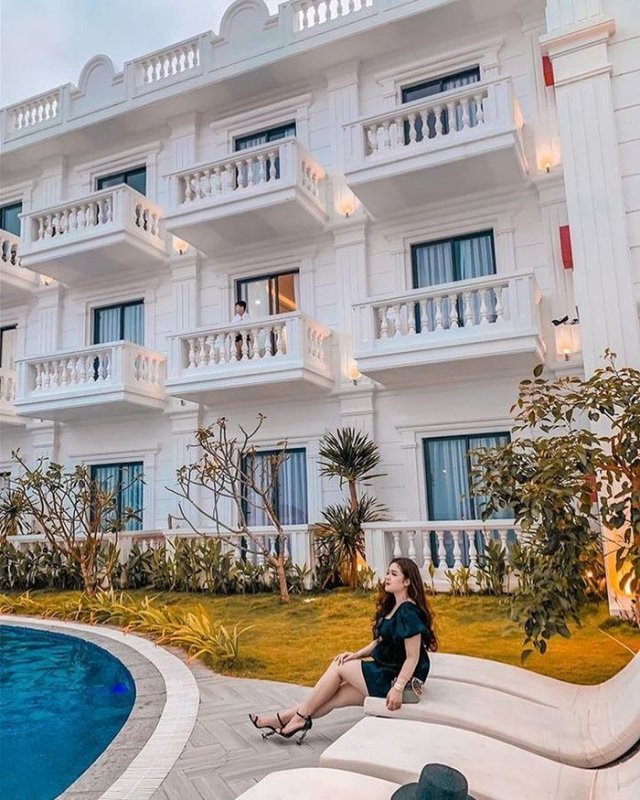 Seaside Boutique Quy Nhon is designed in European style. Photo:@seaside.boutique.resort
Seaside Boutique Quy Nhon currently has all 40 sea view rooms and 12 luxury villas with modern resort amenities designed and elaborated to every detail. The space of the rooms and villas is a beautiful tropical garden with typical herbs. In addition, the facilities at this Quy Nhon resort also have a restaurant, outdoor swimming pool, bar, garden, restaurant, fitness center to provide a perfect experience for guests during their stay.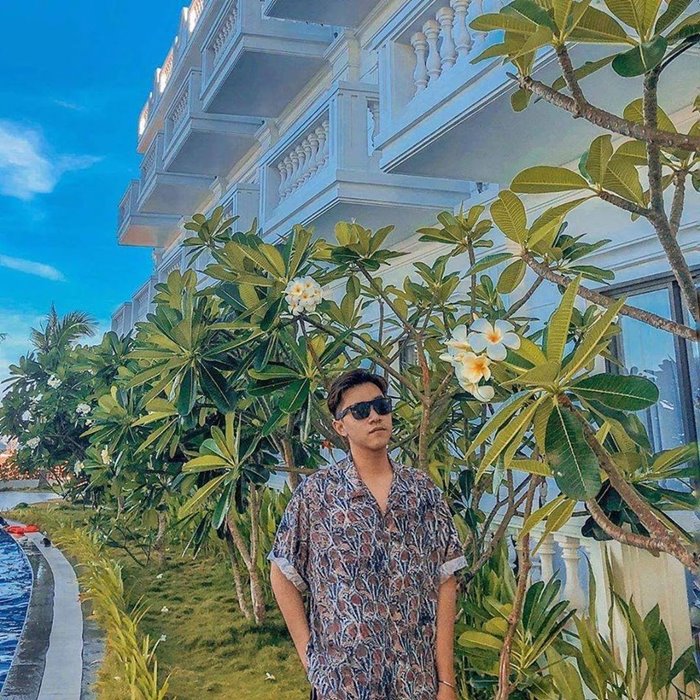 The resort space is filled with trees and leaves. Photo: @seaside.boutique.resort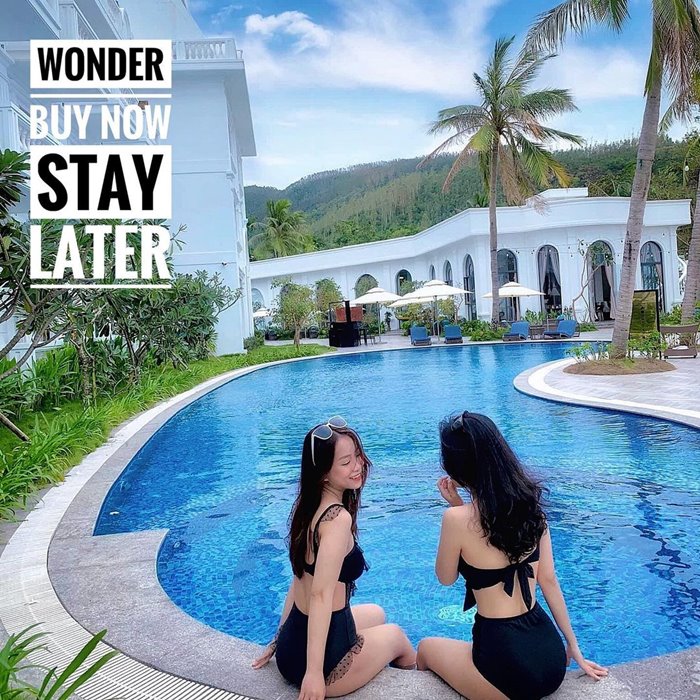 The large swimming pool is a favorite check-in point for many visitors. Photo:@seaside.boutique.resort
Address:  Highway 1D Cau, 2, Bai Bang, Song Cau Town, Binh Dinh
Beautiful Quy Nhon with enough mountains and forests and the sea is a beautiful place for you to explore. Especially, the above list of 5-star Quy Nhon resorts  will be a great stopover to make your vacation more complete, come to enjoy and explore. 
Photo: Internet 
TAG: