The trend of "second-home" on the rooftop of ten thousand people loves the time limit to go to the market
No need to buy a second-home suburban house, living in urban areas many people can still grow trees, raise chickens on the terrace, self-sufficient food sources, and relax daily.
In order to escape the stuffy space in the city, many people have bought a second home to relax to enjoy a more comfortable life. However, owning a second house in the countryside is not possible for everyone due to economic conditions as well as having to spend a lot of money to regularly hire someone to take care of them.
In the context of the outbreak of the pandemic, when a series of tourist resorts halted operations and flights were canceled, not only those who own a second home can still enjoy their vacation with their family. themselves in the space of harmony with nature at the second-home suburban city located right near the city, but many people living in big cities have also found joy in their own terrace.
Not only growing vegetables and fruit trees, many homeowners cleverly raise chickens and birds to provide eggs and food for their families. It can be said that at this time, owning green gardens on the rooftop is the dream of thousands of people during the current period of distance, limiting going to the market.
Typically, the case of Mr. Huynh (District 12, Saigon) turned the terrace into a vegetable garden, helping his family have a source of delicious and clean food during the holidays. 
Mr. Huynh said his house consists of 3 floors: 1st floor is for business, 2nd floor is the living space of the whole family. The terrace with an area of ​​​​about 300m2 is divided into 3 areas: a practice area for the whole family (40m2), a dining area, a kitchen, ancillary works (60m2), the rest of the area he grows flowers and miniatures. and vegetables, tubers, and fruits to serve the needs of the whole family.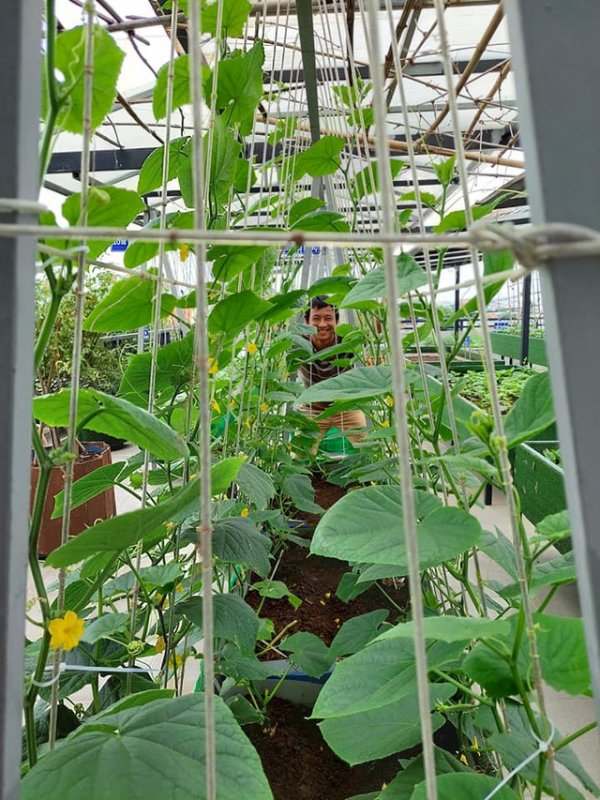 The rooftop garden is planted for vegetables and fruits.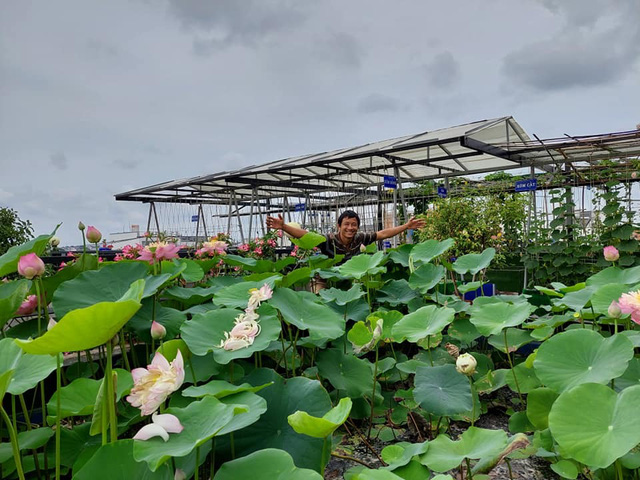 The beautiful lotus pond on the terrace of Huynh's house.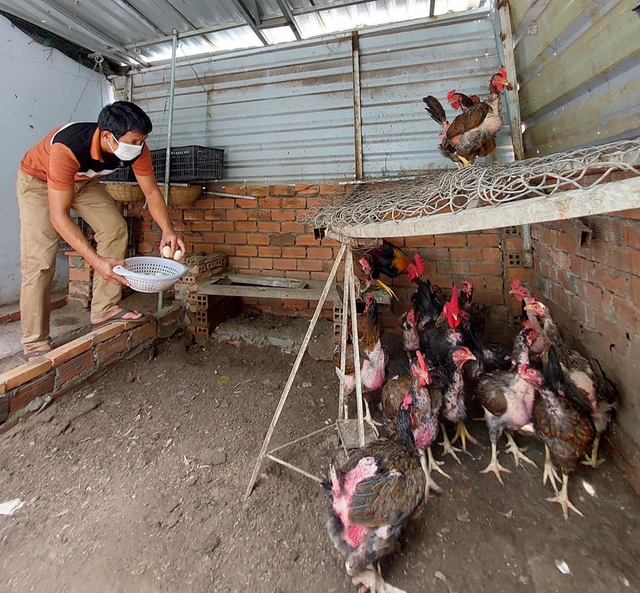 Huynh's family also raises chickens on the terrace to get eggs (Photo NVCC- Infonet).
Not only Mr. Huynh, Ms. Vo Thi Ngoc Anh (30 years old, HCMC) also designed a garden to grow all kinds of vegetables, especially melons, melons, watermelons, etc., laden on the terrace on the 4th floor. 50 square meters wide.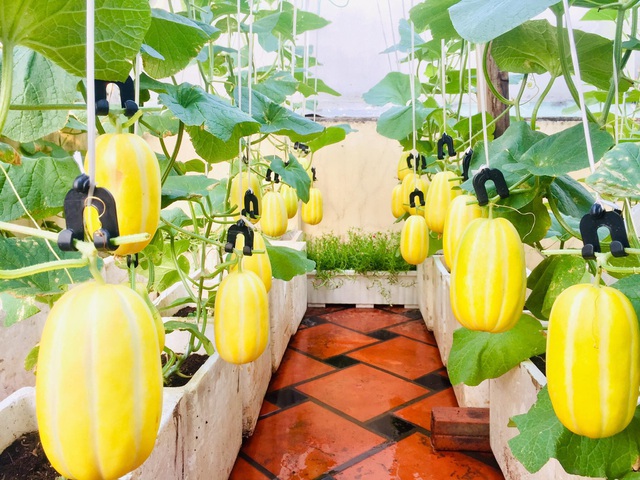 Each season, Anh grows about 50 melons, including cantaloupe, melon, and watermelon.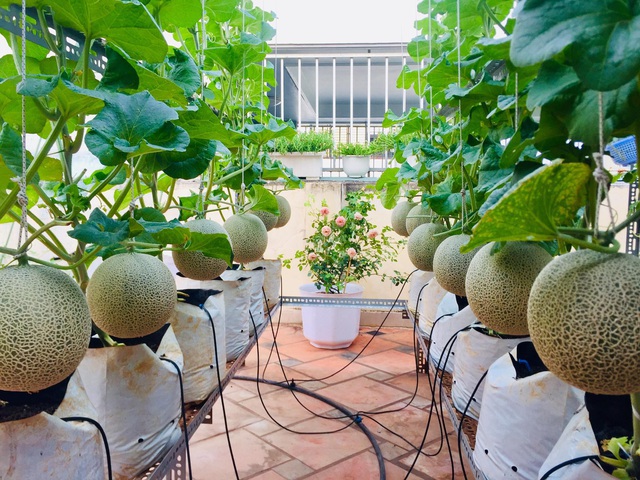 Hong's melon is planted incorrectly.
Not only growing vegetables, Mr. Lo Ba Ngoc (40 years old, living in Hoang Mai, Hanoi) also raises fish on the rooftop garden with an area of ​​75m2. As a lover of farming and planting, before that, Mr. Ngoc used to make small gardens in the corner of the yard by himself.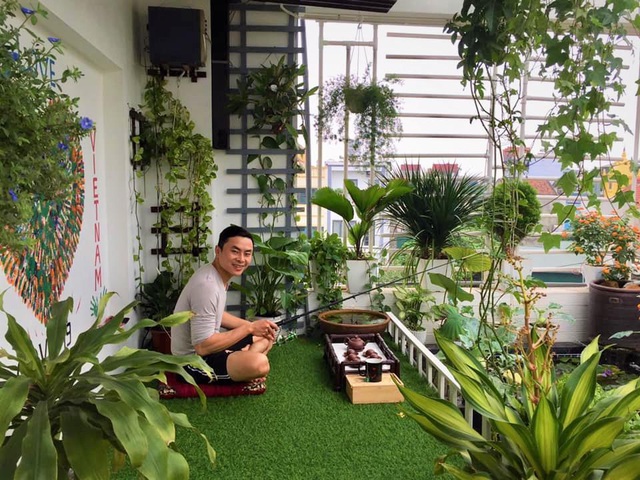 Ngoc's relaxing fishing hobby on the terrace.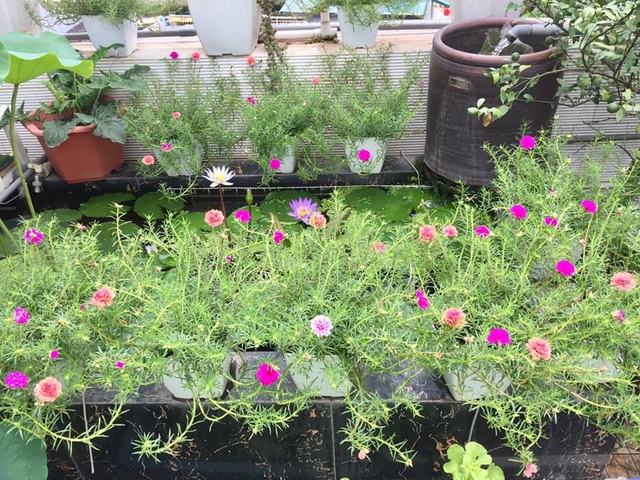 In the garden, Mr. Ngoc planted more favorite flowers such as water lilies, lotuses, ten o'clock, orchids, gerberas… to adorn the space with more vibrant colors.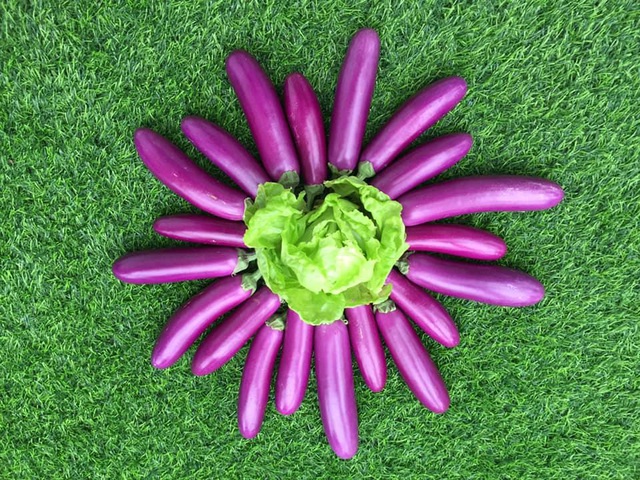 Currently, Mr. Ba Ngoc's rooftop garden grows popular vegetables and tubers, serving for family meals such as kohlrabi, cauliflower, amaranth, water spinach, tomatoes, cucumbers, and melons. …(Photo by Dan Tri).
Having a dream garden, every day, Ms. To Thuy Hoan (50 years old, in Do Son, Hai Phong) also spends a lot of time taking care of the 50m2 garden. In the season, the garden is ripe and red, and the terrace is very beautiful.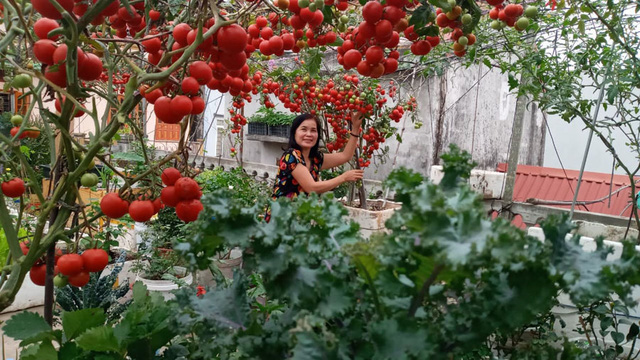 Ripe tomato garden on the rooftop.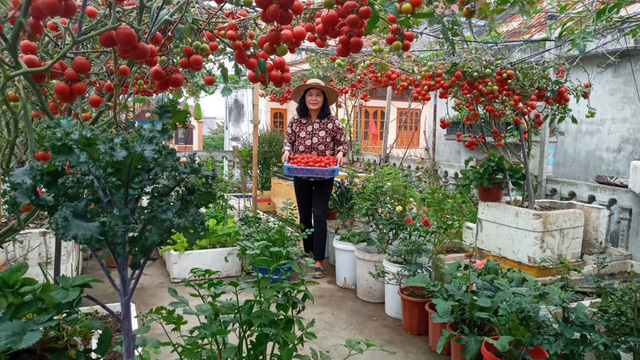 In addition to tomatoes, Ms. Hoan's garden also has a variety of vegetables and flowers (Internet photo).
Mr. Pham Dang Khoa (Lai Chau City) also makes many people admire a clean vineyard that he planted and fertilized with his own hands.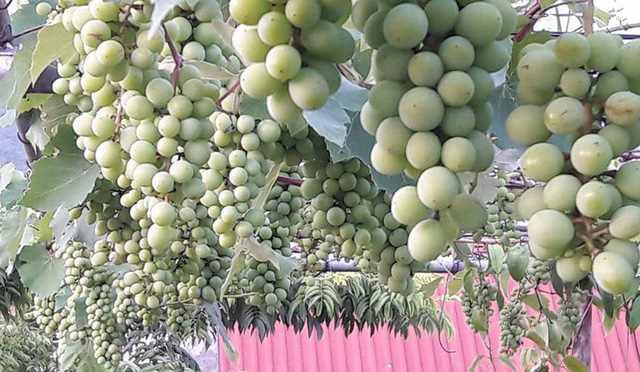 Vineyard full of fruit.Although the vines are only grown in pots less than 1m2 wide, the garden is estimated at 2 quintals.
To have this vineyard on the 3rd-floor terrace, he built a few squares of bricks less than 1m2 wide, pouring soil to plant trees (Internet photo).
Perhaps when looking at the garden on the terrace of Ms. Tuoi's house (Binh Duong), many people will not be surprised with the green beauty, arranged and cultivated by her skillful and courageous hands.
The whole yard is usually arranged with 160 smart trays, more than 50 pots of various sizes, more hanging baskets and trellis above… to make the most of the area, create a beautiful garden corner for the whole family to have. can "relax" whenever you have free time.
For more than a year, Ms. Tuoi's family has not had to go to the market to buy vegetables.With only an area on the terrace, the whole family always has a full meal of clean food, rest assured to process a variety of delicious and nutritious dishes. Follow Nhịp sống kinh tế
TAG: