Trang Tien Hanoi ice cream – the taste of first love lingers
A little bit of aromatic plasticity of young nuggets, a little bit of coconut milk, green beans, a little bitterness of chocolate so that in the end, I still remember the sweet taste that remains on the tip of the tongue,… Not the taste Is that very similar to first love? That is the taste of Trang Tien Hanoi ice cream associated with the bright colorful memories of each person in the heart of the prosperous Capital. 
Trang Tien Hanoi ice cream – famous flavor 
Regardless of the season of the year, every time you come to Hanoi, everyone should definitely enjoy Trang Tien ice cream. The name of this dish has been kept intact since the first day of production until now. For Hanoi people, Trang Tien ice cream in memory is the taste of nuggets, coconut, green beans.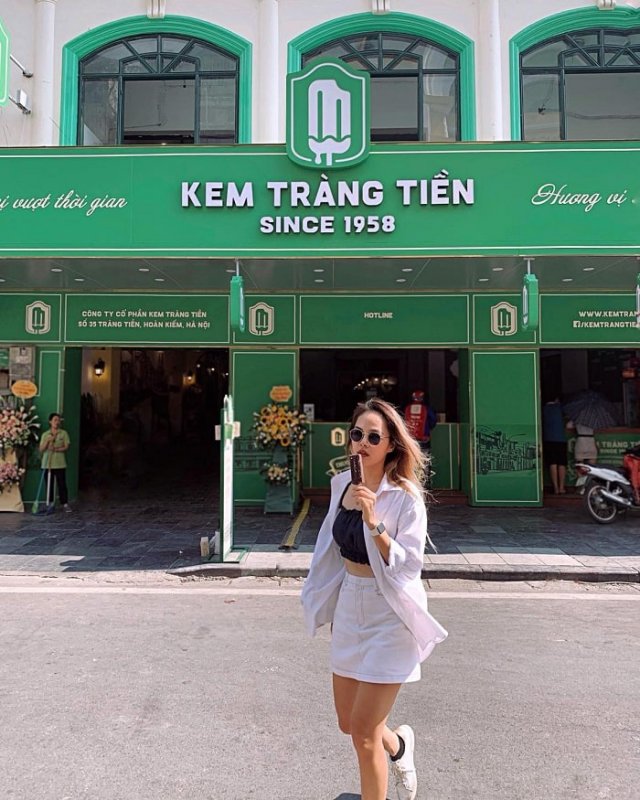 (Photo: Nofoodphobia)
"Going to the lake to eat ice cream", only 5 short words but enough for many people to be happy. Not only for young children, even the 8x, 9x generations, once they come to travel or live in this city, they all realize that: Trang Tien Hanoi ice cream is not only a taste but it is associated with life. and a part of everyone's life memories.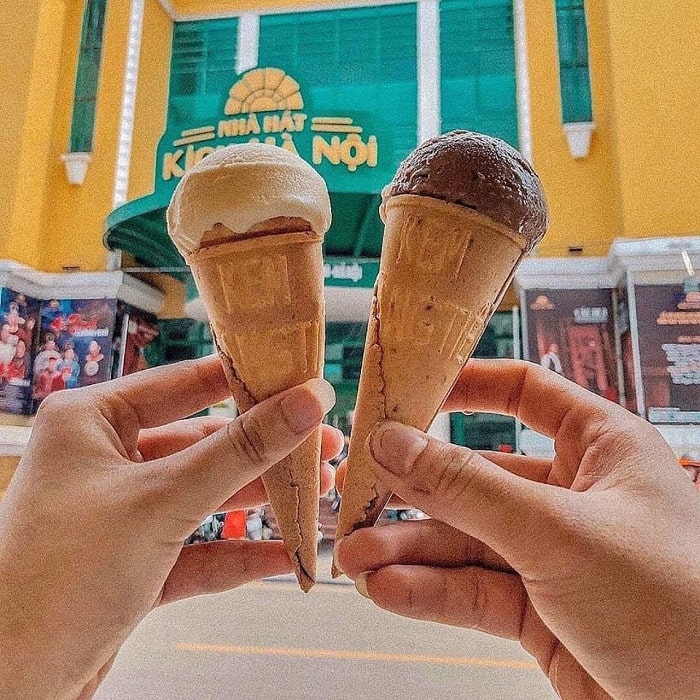 Trang Tien ice cream is the memory of many Hanoians 
Many times we also wonder: "How can such a simple dish have such a moving force to make people's hearts flutter?" Since ancient times, Ha Thanh people have less choice to eat ice cream. Up to now, it has been different from ice cream from Korea, Japan, Italy, France, … imported into Vietnam and each type has its own features. But strangely enough, there is no ice cream that can make people forget its distinctive flavor like Trang Tien Hanoi ice cream .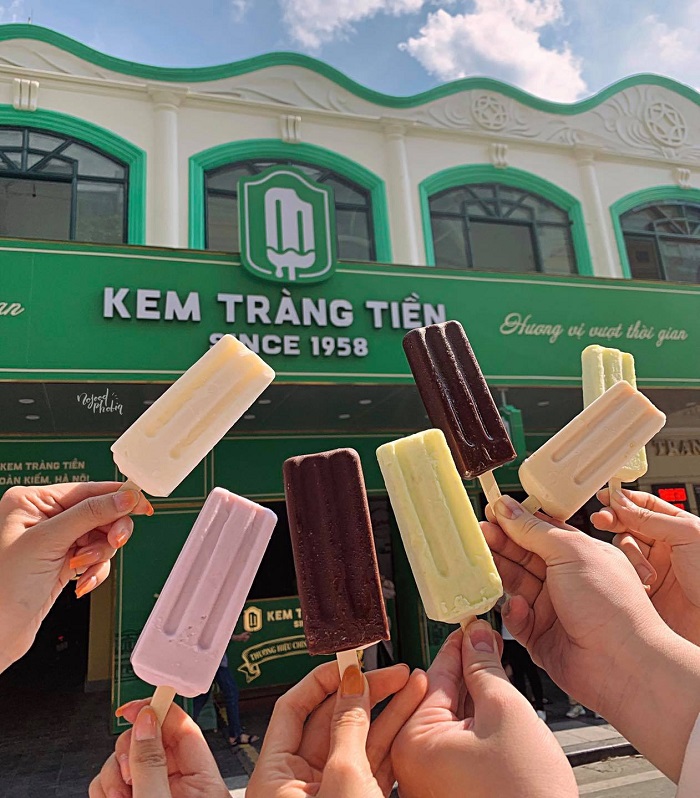 This dish is very simple but makes many people remember forever
Then, following the flow of time like that, the flow of life's memories always has beautiful memories associated with the taste of Trang Tien ice cream . Only then did I know that the taste of ice cream had become a part of my soul's recollection since time immemorial. It is never forgotten but is always in a small corner of the heart that only needs to be experienced to be cherished and restored.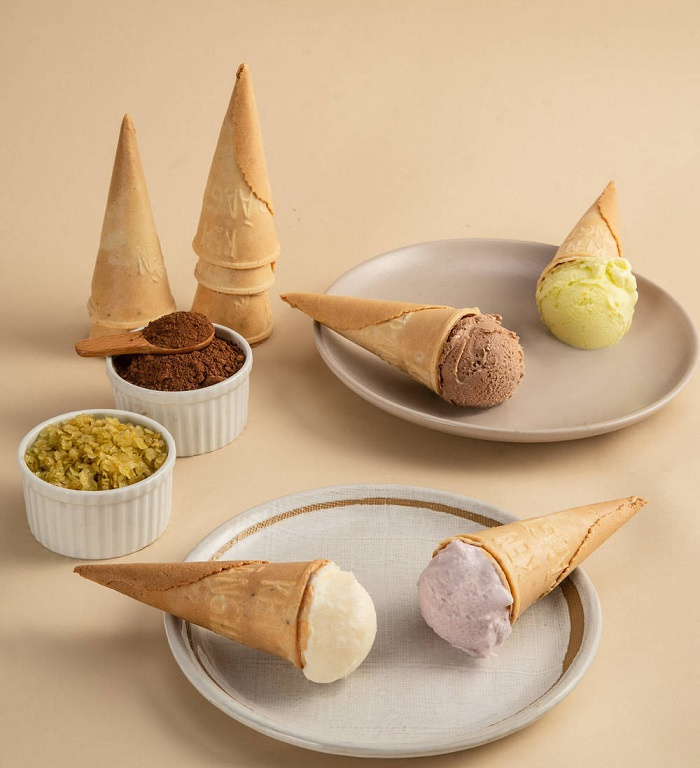 The ice cream sticks are so tempting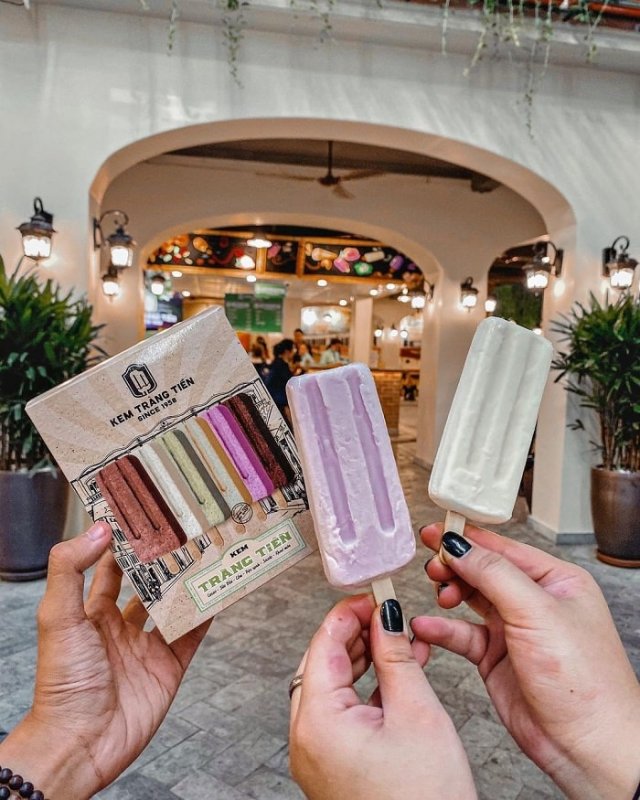 Trang Tien ice cream is now a special hobby of young people 
> See more: Hanoi travel guide experience 
Unique taste of Trang Tien Hanoi ice cream 
In the past, Hanoi's Trang Tien ice cream consisted of only 3 types: greasy milk ice cream, nuggets cream and green bean ice cream. Later, there are many other flavors such as vanilla, taro, chocolate, cereal, …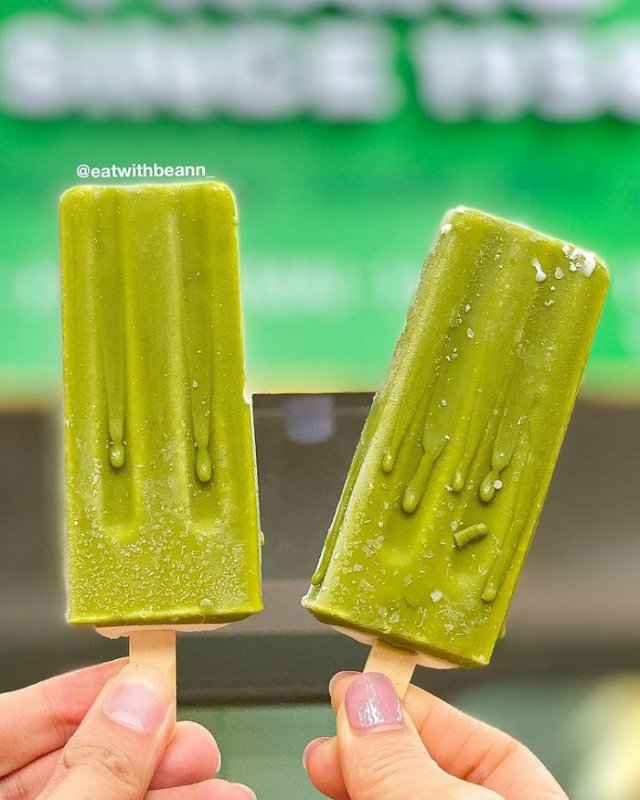 (Photo: eatwithbeann_)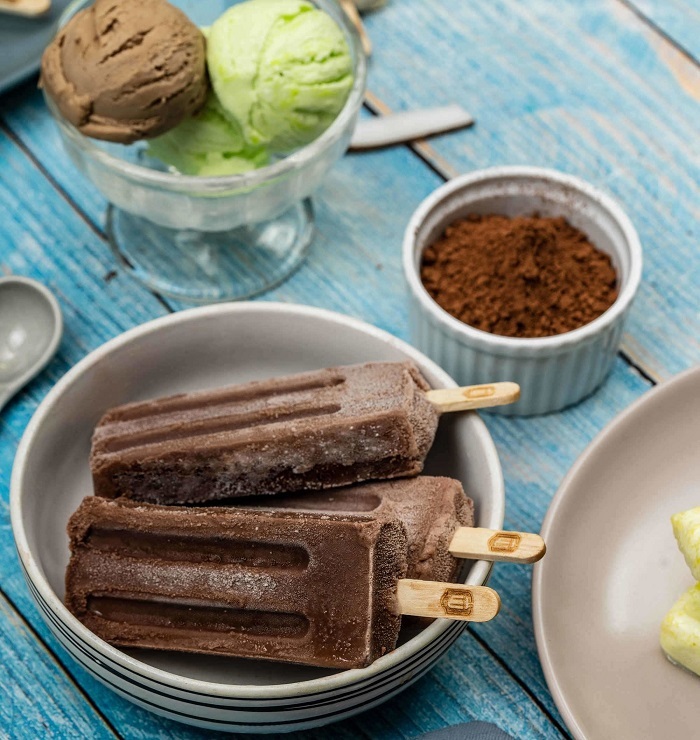 Chocolate flavored ice cream
The most impressive thing that many people enjoy with this ice cream is its longevity, no matter how many years have passed, the ice cream still retains its inherent flavor. Trang Tien ice cream is flexible, fragrant, soft, when biting into the mouth, the cool taste blends with the melting natural fragrance to bring an extremely "already" feeling to the eater. The ice cream is neither too hard nor too cold, especially without the use of preservatives, which are very safe for health.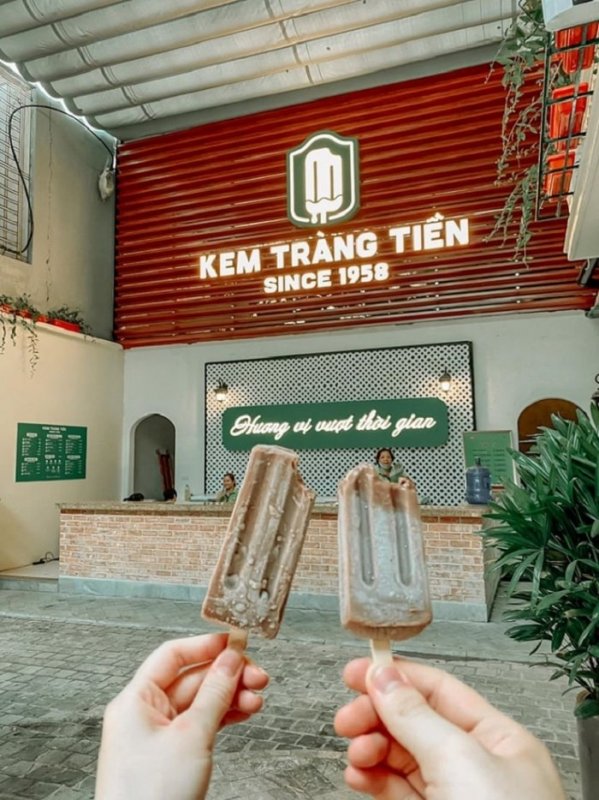 Ice cream retains its distinctive flavor from time immemorial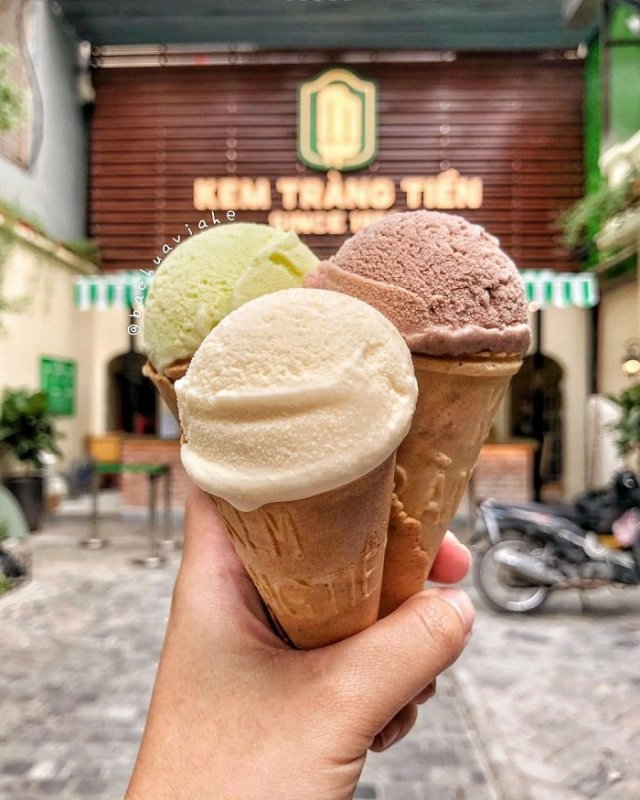 (Photo: bachuaviahe)
You cream Trang Tien Hanoi used natural flavor, not the color, syrup for flavor should taste the most delicious ice cream reaches of comments. Try eating an ice cream stick and see, the taste is greasy, fragrant and sweet, eat until the end of the ice cream, but the sweetness is still on the tip of the tongue, the aroma is still overwhelming on the hand.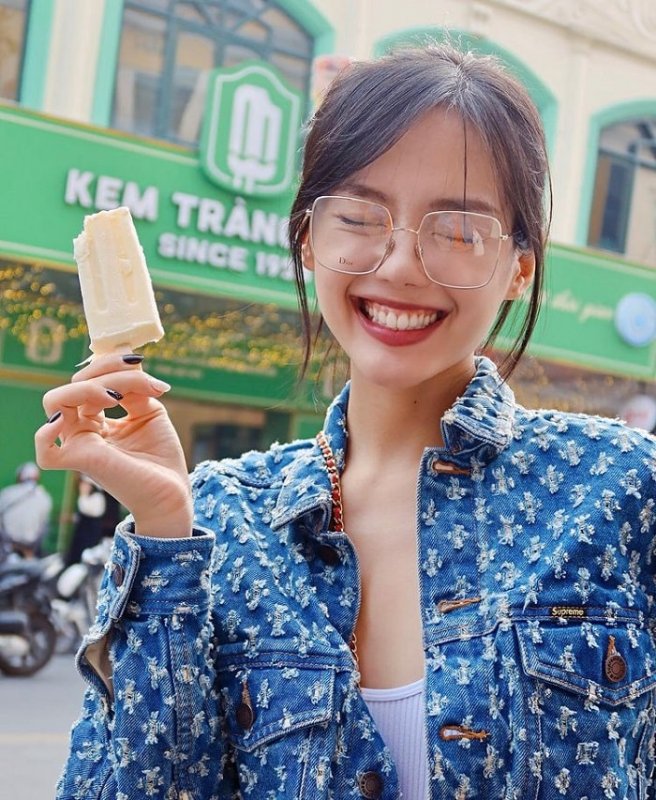 (Photo: klinhnd)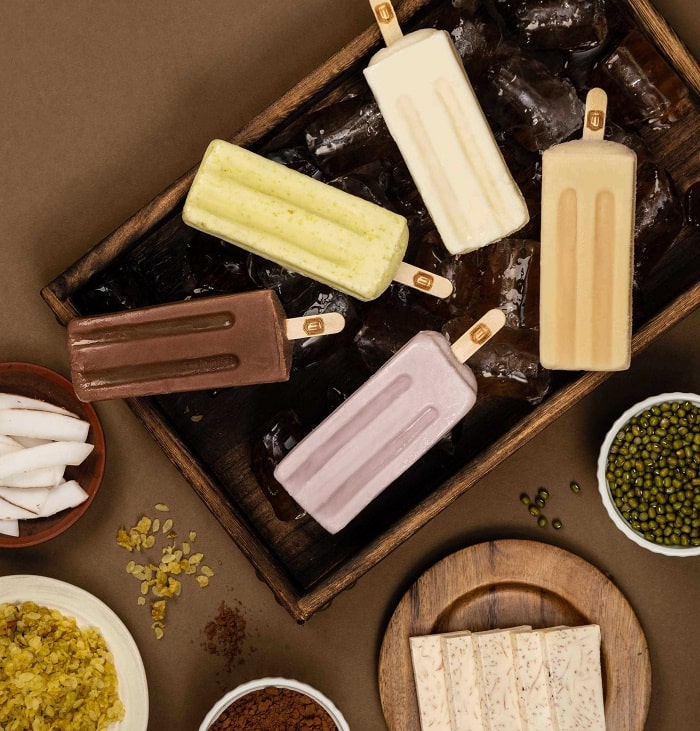 Trang Tien ice cream now has more flavors 
>See more: Hanoi noodle soup – the beloved cuisine of Ha Thanh people
Enjoy Trang Tien Hanoi ice cream
Perhaps the culture of queuing, standing to eat ice cream on the sidewalk is only available in Trang Tien Hanoi ice cream . Before buying you have to prepare money, line up neatly, wait for your turn in the crowded line. But it is rare to see anyone upset, angry, but excited when they buy ice cream and immediately go to the sidewalk to enjoy and chat with friends.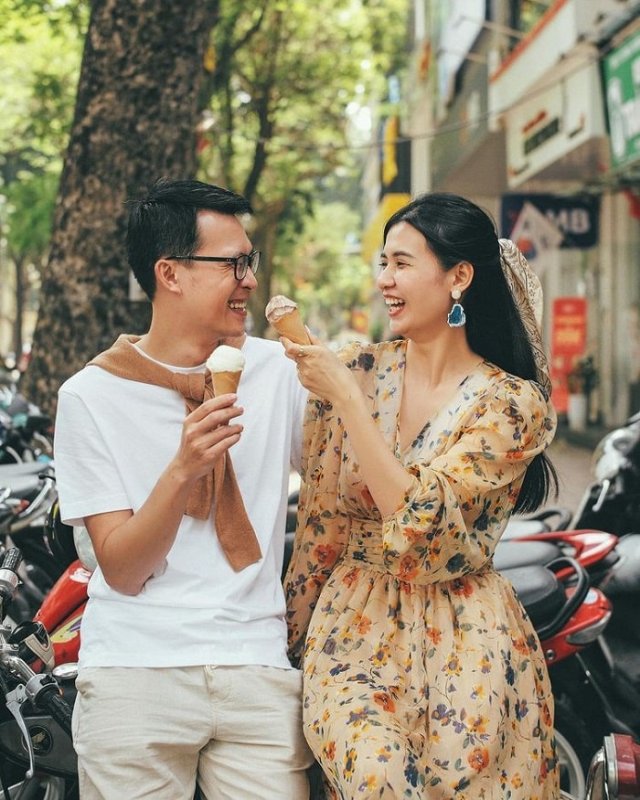 Most people will stand on the sidewalk to enjoy Trang Tien ice cream (Photo: pagchunfoto)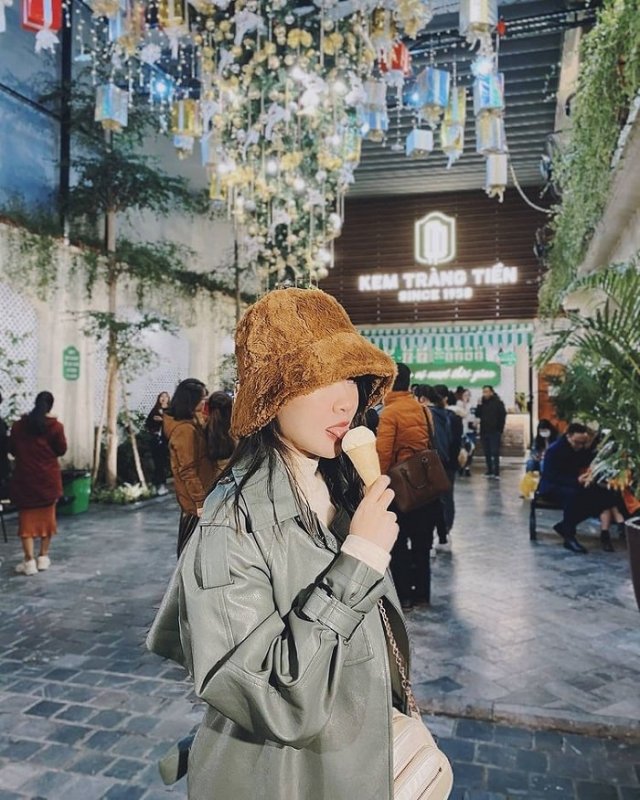 (Photo: cha_nuong_nuong)
Trang Tien Hanoi ice cream has changed
Recently, Trang Tien Hanoi ice cream shop has been upgraded into a youthful and dynamic space with European style combined with old Hanoi architecture. As soon as it was completed and put into operation, young people in Ha Thanh were extremely interested in such a sparkling and majestic "shirt". The images of the new look of the ice cream shop have been checked in and shared by many people on social networks.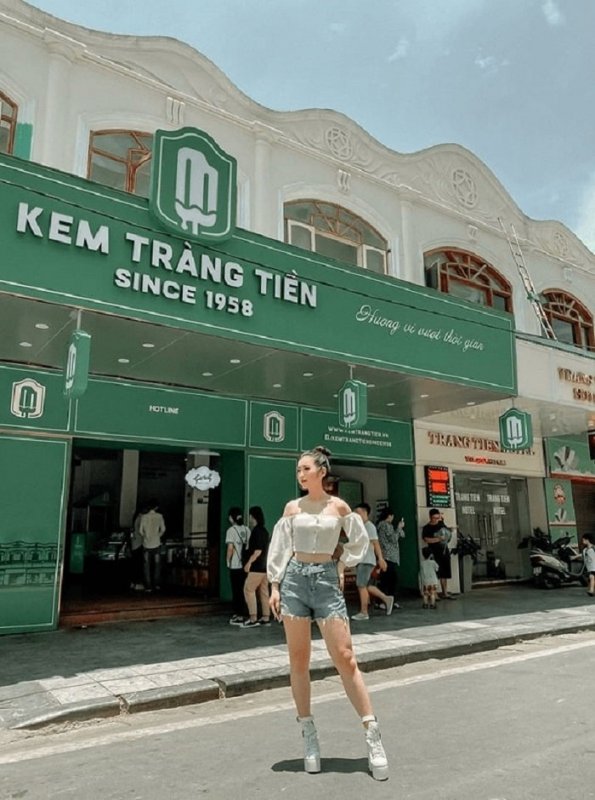 The shop is refurbished with cool green tones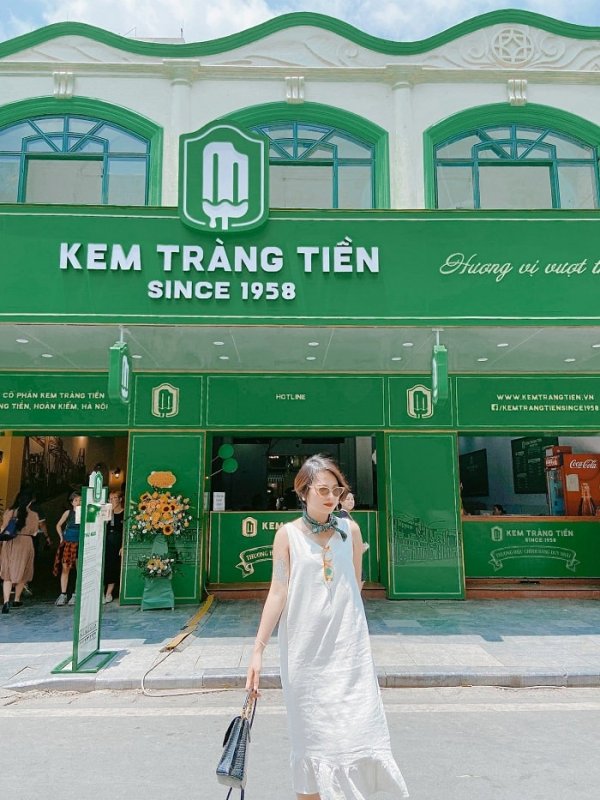 This coordinate is being checked in by Ha Thanh youth
For many people who are not original Hanoians , it is easy to be mesmerized by the attractiveness of delicious and sweet Trang Tien Hanoi ice cream . Then every time I return, I keep going back to my old place to find a little taste of something familiar in the bustling street corner on the edge of Sword Lake. 
Photo: Internet
TAG: