The specialty of the "wading tank" is strange, more expensive than lobster, and difficult for the rich to buy
Despite its ugly and strange appearance, sea beetles are a "rare and hard to find" specialty that the rich are willing to spend millions to buy. In Vietnam, sea beetles are concentrated in the waters of Khanh Hoa and Phu Yen.
In Vietnam, sea beetles, although unfamiliar to many people, are expensive and precious specialties, appearing a lot in the waters of Khanh Hoa, Phu Yen, and Quang Ngai provinces.
However, because the number of sea beetles is not much and catching is also difficult, not all tourists coming here have the opportunity to enjoy a series of famous dishes from this creature.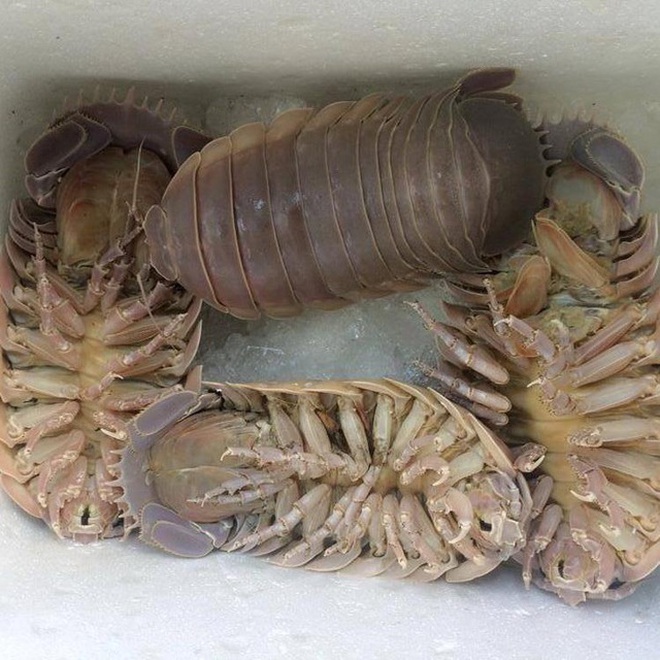 The sea beetle has a strange and strange appearance, but it is a "rare and hard to find" specialty, and rich people are also hard to buy.
Sea beetles live on the seabed hundreds of arm's length deep, so only experienced fishermen, using large pairs of locusts, sweeping across the distant fishing grounds can catch them.
Unlike other types of seafood, sea beetles make many diners shiver, afraid to enjoy them because of their strange and ugly appearance. This creature has a hard shell with many small legs growing all over its body, sharp claws. Therefore, they are likened to "amphibious tanks".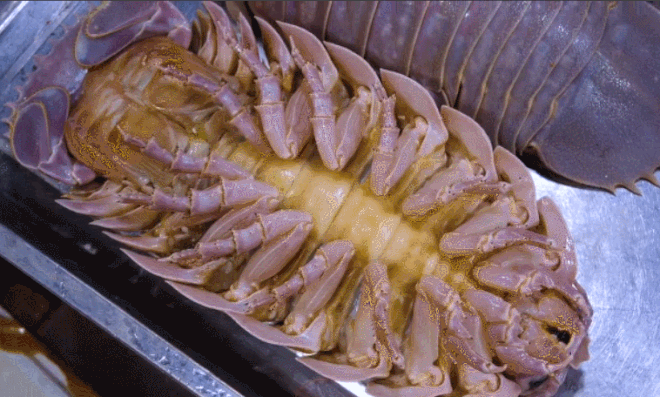 Sea beetle meat is considered to have a delicious and nutritious taste.
Sea beetles are most commonly caught in March-May every year. In the remaining times, it becomes more difficult to exploit this species of seafood due to the small number.
Each sea beetle weighs an average of about 1kg, the big one weighs about 1.5 – 1.7kg, even some weighing over 2kg. Despite having a strange and unattractive shape, sea beetles are still sought after by many diners. 
Sea beetles are processed into many dishes, the simplest of which is grilled over embers. To cook the meat inside, it is necessary to cook them over high heat for a long time because the sea beetle has a thick and hard shell. When the meat is fragrant, the chef will use a knife to slit their stomachs and place them on a plate for guests to enjoy.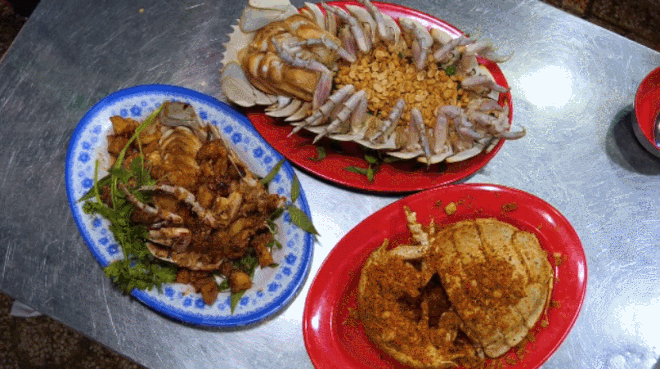 Sea beetles are processed into many delicious dishes that "suck" guests.
When eating, diners dip sea beetle meat with sauce, fish sauce or green pepper salt, served with raw vegetables. Their meat is milky white, fatty but not greasy, naturally sweet and fragrant.
Some diners who have had the opportunity to enjoy also commented that the sea beetle meat is more delicious and richer than lobster – which is considered the "seafood king".
In addition to grilled dishes, diners can enjoy roasted sea beetles with salt and chili peppers, steamed sea beetles, etc. No matter how it is processed, the delicious taste of this famous specialty is undeniable.
Because "rare, hard to find", delicious and nutritious, sea beetles have a high price, about 2.5 – 2.8 million VND/kg. There was even a time when the rich were willing to spend up to 4 million VND to hunt down this ugly creature. Follow Dan trí
TAG: