Visit Tau Moc Chau Cave – a pristine village with no electricity, no phone waves
When it comes to Moc Chau tourism , many people often think of green tea hills and plum orchards laden with fruit. But is it possible that this poetic plateau only has such beautiful scenes? Are not! This place still has many beautiful, strange, and especially pristine destinations. Among them is Tau Moc Chau cave – a peaceful, beautiful, and very wild village. 
About Tau Moc Chau cave 
Tau Moc Chau cave is located in Chieng Hac commune, is a production area of ​​about 1 hectare with nearly 20 Hmong households. It is the pristine beauty of the mountains and the peaceful pace of life of the people here that make Tau Cave an ideal address in the journey to discover the unique lands in Moc Chau.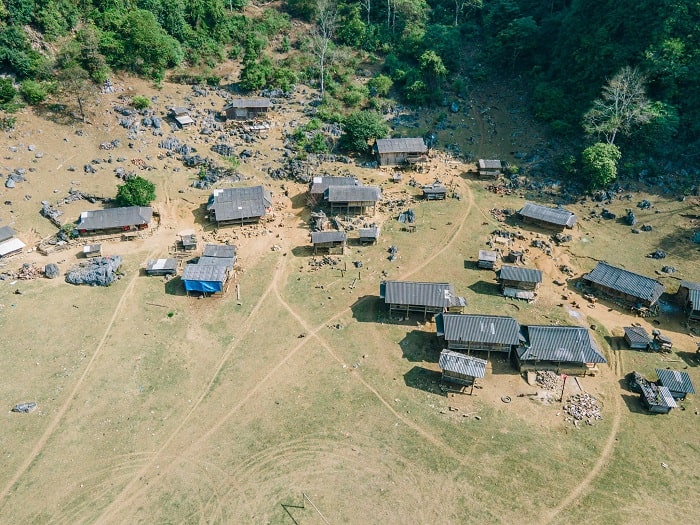 Hang Tau Moc Chau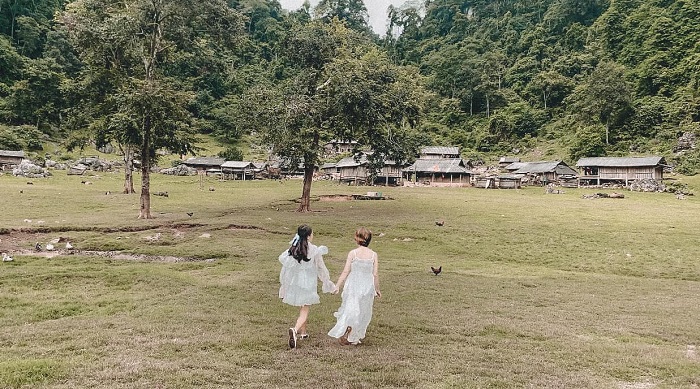 This village is still very wild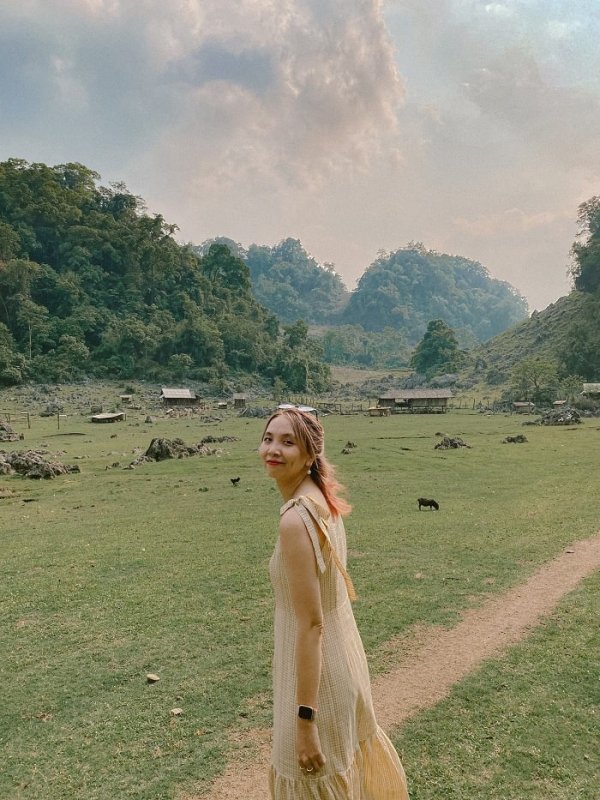 (Photo: Ha Trinh)
How to move to Tau Moc Chau cave? 
The locals call it Tau cave and the tourists give it the name "Nguyen Thuy cave". Because it has not been located on google maps, when you come here, you should ask for directions from the people in the village. To get to Tau Moc Chau cave , visitors have to go through a road covered with dirt and stones, with narrow, steep sections that make drivers strain their eyes and stiffen their hands to go through. However, when you have crossed to reach the village, you will be surprised by the beautiful scenery here.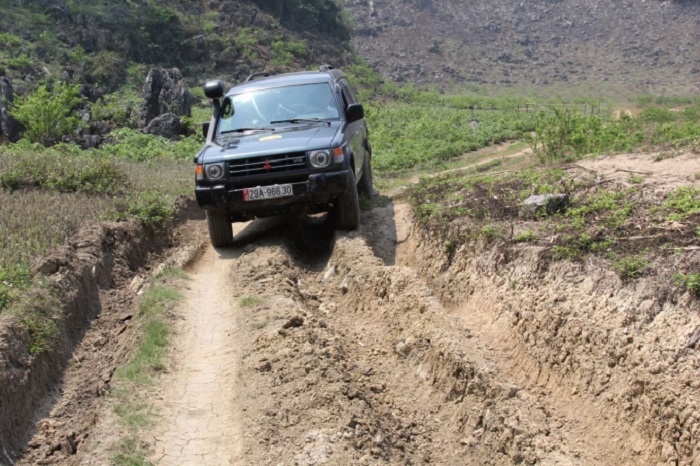 The road is very bumpy
Peaceful space in Tau Moc Chau cave 
Hang Tau Moc Chau is a village without electricity, phone waves, technological gadgets and any tourist services. Around the village, there are only trees, animals and 20 wooden houses. Even the locals can't speak Kinh. The people living here are mainly Mong people, who work in farming, shifting cultivation and raising cattle all year round.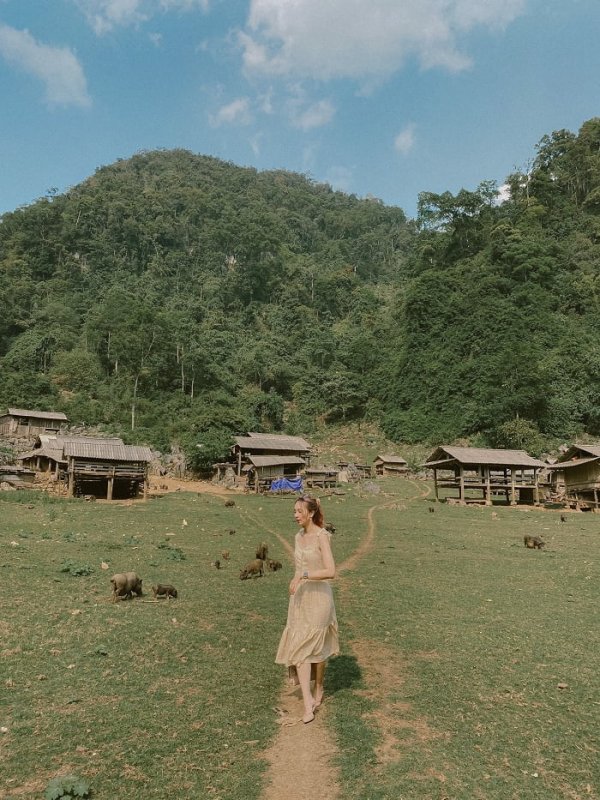 (Photo: Ha Trinh)
Daily life in Tau cave is very simple and peaceful. Surrounding the houses are green mountains and forests, in the middle of the valley there is a vast grassland, the air is extremely cool.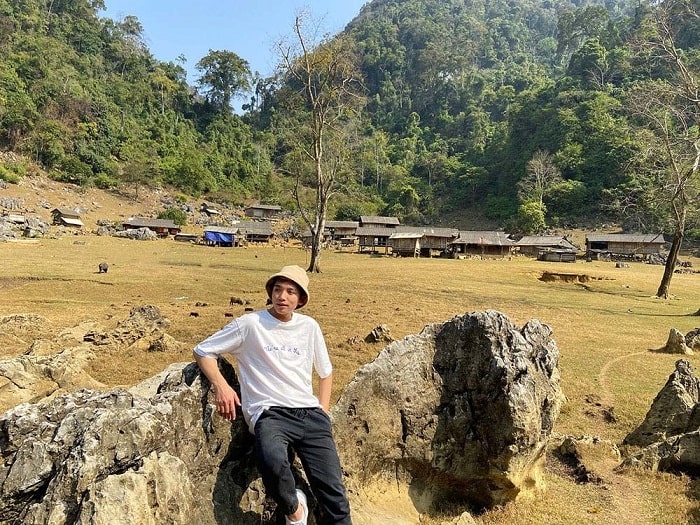 (Photo: chuducgiang)
Coming here, you will not hear the noisy traffic like in the city. Occasionally you will hear birds singing, pigs crowing, roosters crowing. On that green meadow, people let their pigs run around very cutely.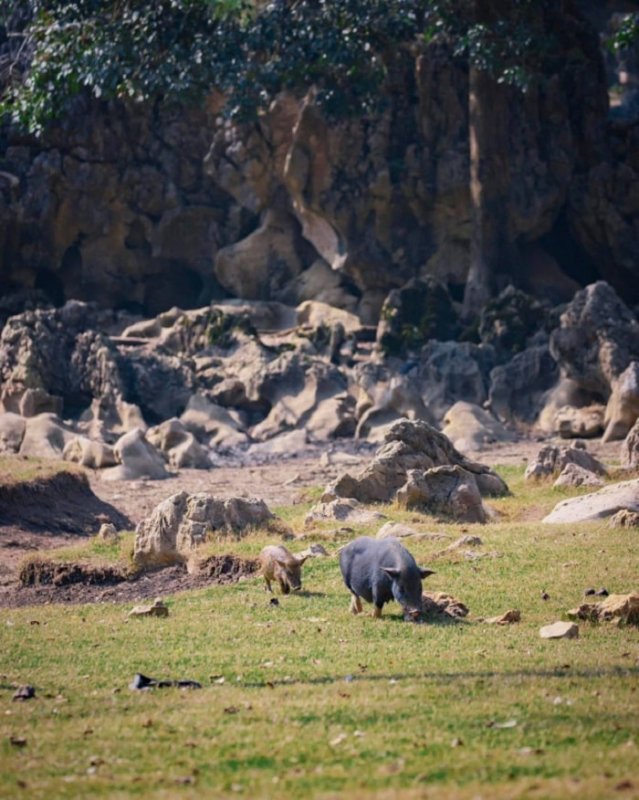 Lovely pigs
The Mong people built simple wooden houses as a place to stay. In addition, they also make wooden shacks to raise livestock such as ducks, chickens, goats, pigs,… and then raise them on large pastures.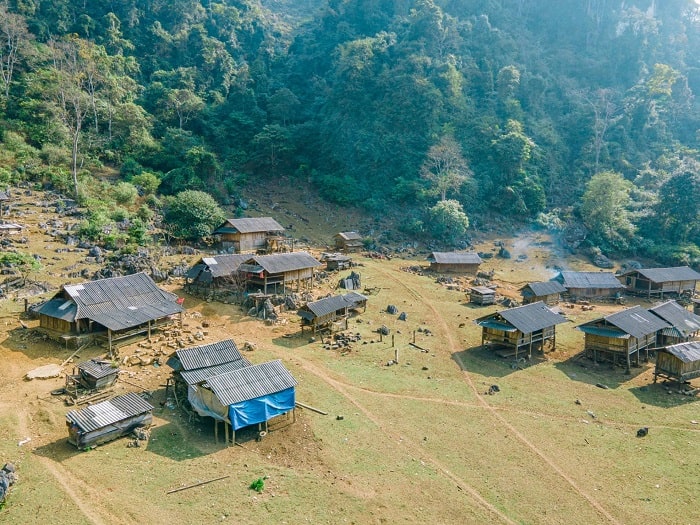 People build wooden houses to stay 
The entrance to the village is also barricaded with wooden slats to prevent the animals from running out.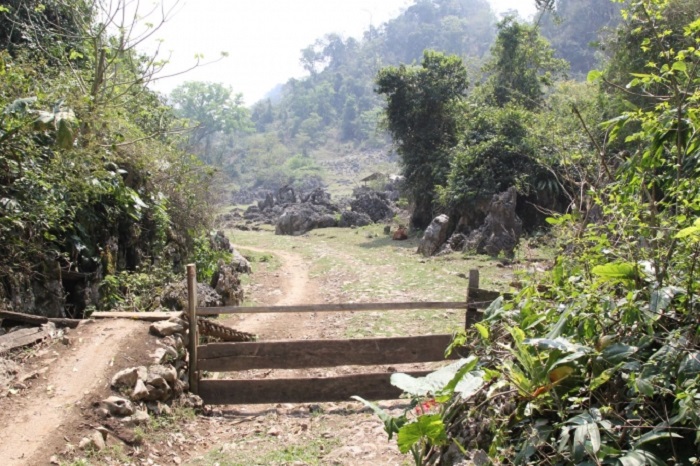 The wooden bar stops the animals from running out
Each season here has its own beauty, but according to Moc Chau travel experience , Tau Moc Chau cave is most beautiful in spring. At that time, when coming here, visitors will see the plum blossoms blooming brilliantly in the grasslands and corn fields.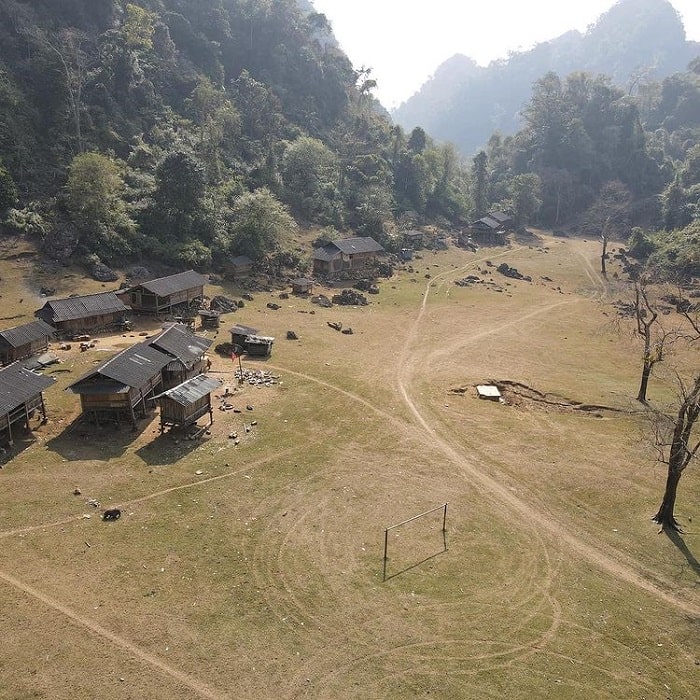 (Photo: chuducgiagg)
Experience in Tau Moc Chau cave
What makes more and more people want to come here to stay longer is to exchange and learn about the culture in the highlands of Moc Chau. Life here is slow, idyllic, so simple that you feel a bit unfamiliar. Visitors will be caught with the image of children running and jumping on the lawn instead of staring at the phone like in the city. You will see the mother carrying the baby behind her back to work in the fields. The folk games in Tau Moc Chau cave village are also interesting and want to be immersed in this rhythm of life.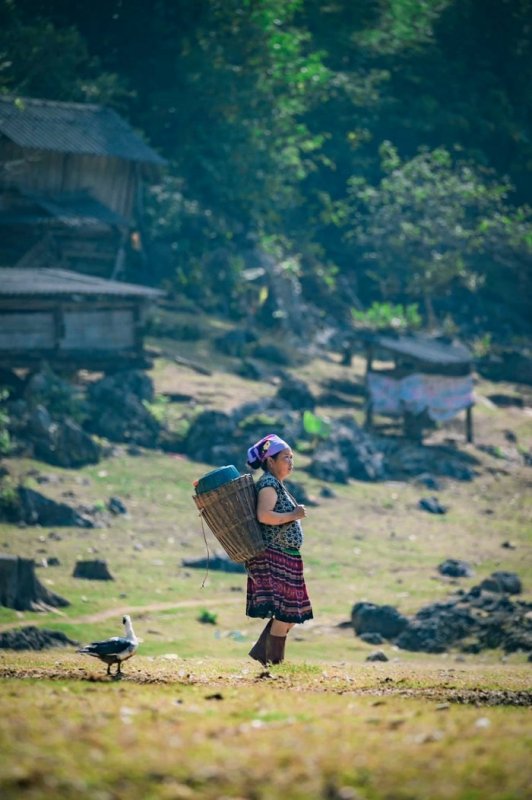 The people here are very friendly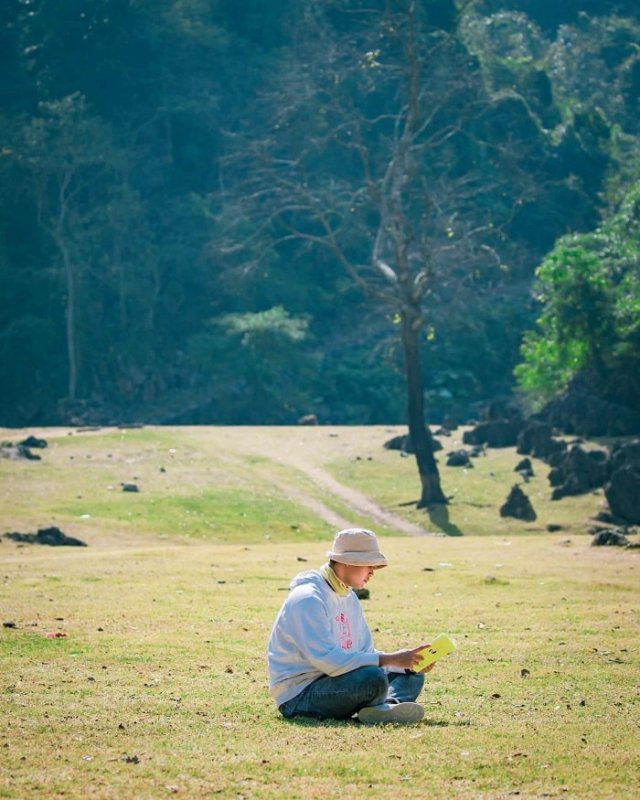 (Photo: Bui Cong Nam)
It turns out that in the land of tea hills, there is still such a peaceful and pristine Tau Moc Chau cave ! Sometimes I want to share and keep it for myself because when many people know about it, it may lose the natural beauty and idyllic life inherent here. 
Photo: Internet
TAG: