10 most famous and delicious Thailand restaurants in District 1
Thai cuisine has long had a certain position in the culinary village of Saigon. Let's take a look at the delicious Thai restaurants in District 1 that captivate the hearts of Thailand food lovers.
Thai cuisine has long had a certain position in the culinary village of Saigon. It's a blend of 3 main flavors: spicy, sour, and sweet. Therefore, Thai restaurants have never lost their position. Let's review the famous Thai restaurants in District 1 that are always the number 1 choice of Thailand food lovers.
1. Mama restaurant – No. 33, Nguyen Dinh Chieu Street, Dakao Ward
With a typical menu of Thai dishes, the traditional Thai flavor is uniquely stylized in the European decoration style, bringing a poetic novelty.
The Thai dishes at this Thai restaurant in District 1 are always carefully and meticulously processed by the restaurant, with a rich taste, which captivates countless diners who come to the restaurant to enjoy.
Average price: 350,000 – 380,000 VND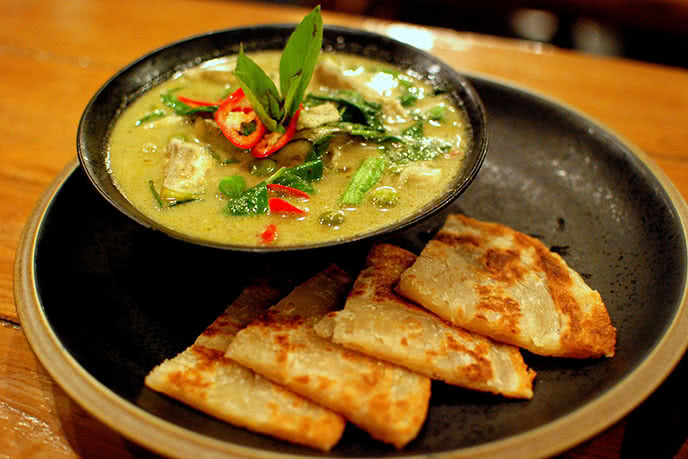 Looks so tempting, doesn't it?
2. Golden Elephant – No. 34, Hai Ba Trung, Ben Nghe Ward
Thai Restaurant in District 1 – Golden Elephant serves both Thai dishes with rich Thai flavors from traditional Thai hot pot, Thai noodle soup, Thai spring rolls, baked crab with Thai-style vermicelli, and unique curries of the country. From the Golden Temple to the close soups, noodles, and rice dishes of the Vietnamese people at reasonable prices.
Not only delicious but also the way the food is decorated is also focused by the chefs at Golden Elephant restaurant in order to bring to the diners real "food works of art".
Average price: 190,000 – 220,000 VND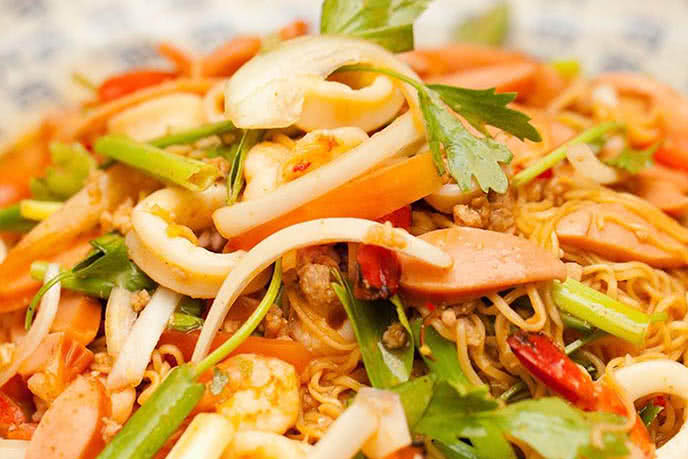 The food is not only delicious but also beautifully decorated
3. Quang Lac Noodles (Lac Thai 4) – 2nd Floor, No. 71 Mac Thi Buoi, Ben Nghe Ward
Not too spacious, but this Thai restaurant in District 1 always gives diners a feeling of familiarity and closeness as soon as they step in. Each space in the restaurant is arranged and decorated in different ways, but still harmonious in the overall picture and extremely comfortable and pleasing to people.
Phad Thai dishes (Fried Noodles) such as: Stir-fried Noodles with Eggs and Pork, Thai Stir-Fried Noodles with Eggs and Shrimp, Stir-Fried Noodles with Pork, Chicken or Beef Sauce, Pineapple Fried Rice, Fried rice with thick fish sauce Thai style, … will make diners satisfy their hunger with the typical taste of Thai street.
Average price: 200,000 – 230,000 VND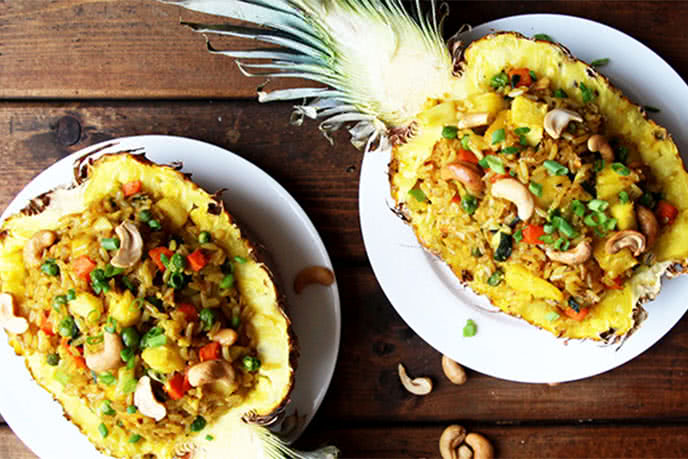 Who can refuse this Thai-style pineapple fried rice
4. Lac Thai 1 – No. 71/2.71/3.71/4 Mac Thi Buoi, Ben Nghe Ward
The crisp taste of fresh vegetables, the mild sourness of fresh lemons skillfully blends with the sweetness of seafood, beef, pork or other ripe fruits, and the light aroma reminds the fleshy, greasy taste. of roasted peanuts.
Above are the green colors of all kinds of herbs: when it's basil, when it's mint, when it's saffron, when it's coriander, … will make you feel like you're enjoying the mellow harmony of summer music.
This is definitely a great Thai restaurant in District 1 for you to choose to enjoy with your family and friends.
Average price: 200,000 – 230,000 VND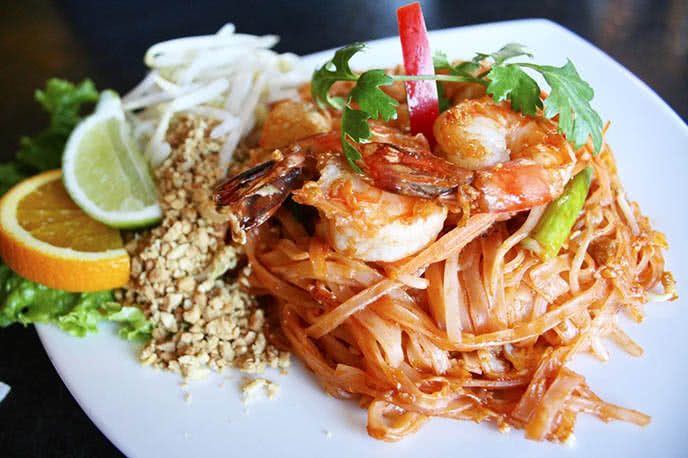 The restaurant's signature Pad Thai
5. TukTuk Thai Bistro – 11/17, Le Thanh Ton, Ben Nghe Ward
Tuk Tuk Thai Bistro is a new Thai restaurant with luxurious and modern design. The restaurant consists of 3 spacious floors, has an outdoor area with open space and a variety of Thai dishes that can stimulate your palate.
Tuk Tuk Thai Bistro has a diverse and rich menu of Thai dishes such as Yam Hoi Kraeng, Tuk Tuk's Laab Pla Chon Thord, Khao Pad Tom Yam, Tom Yam fried rice… with fresh salads and attractive assorted sauces. .
Average price: 100,000 – 300,000 VND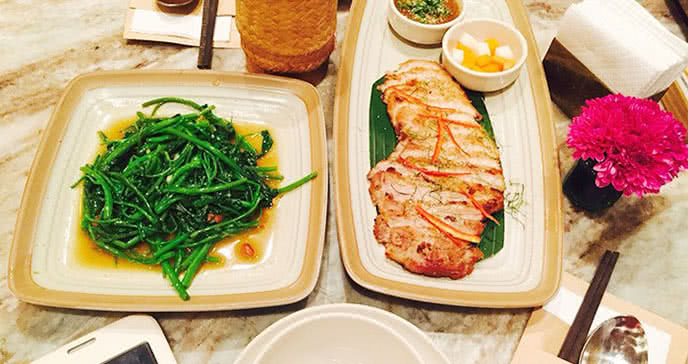 Every dish is full of flavor of this Thai restaurant in District 1
6. Ngo Ri – 16 Bui Vien
Thai Restaurant in District 1 – Ngo Ri specializes in serving dishes of dishes with bold Thai cuisine such as: vermicelli salad, fried catfish salad, sticky rice, Tom Yam, hot pot … with a very typical spicy taste. . A special feature of Coriander is that almost every dish uses cilantro as a seasoning or decoration and it is also the coriander stalk that makes the dish more attractive and strange.
Different from the simple appearance, the inside of the restaurant is a Thai-style space that is carefully groomed.
Average price: 120,000 – 330,000 VND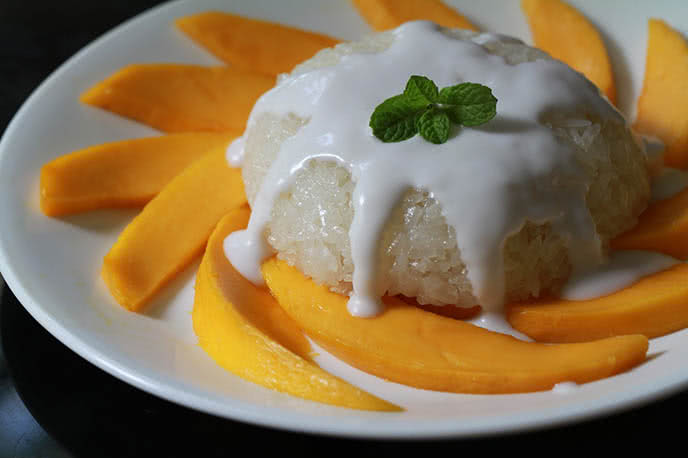 The mango sticky rice dish is simple but surprisingly delicious
7. Chilli Thai – 180 Ly Tu Trong, Ben Thanh Ward
The restaurant is designed with Thai folk style with simple but hidden Thai designs, the dishes here are prepared by the original Thai chef with Vietnamese ingredients as well as imported from Vietnam. Thailand to give every customer the most authentic experience.
Cheerful and well-trained staff in Thai style will make you feel satisfied and new, there will be nothing like a tiring day of stress relief by the bitter and sour pot and then a sip. Refreshing drinks in this temple land.
Average price: 70,000 – 200,000 VND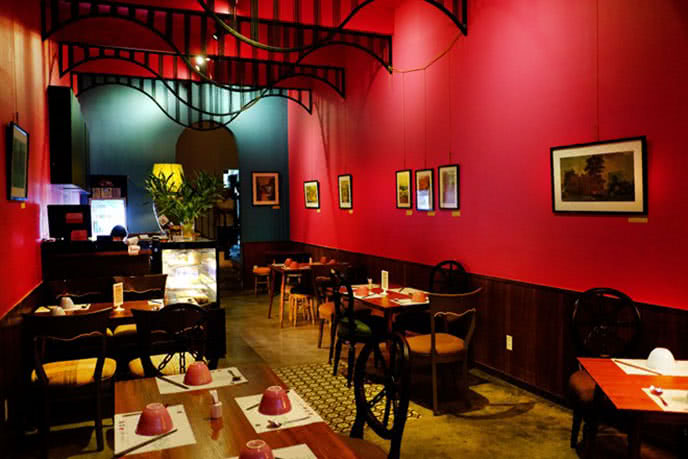 Young and unique space at Thai restaurant in District 1
8. Siam Thai – 269/4 Nguyen Trai, Nguyen Cu Trinh
The restaurant owns a separate two-story space, with a cozy layout, creating a feeling of friendliness and closeness to diners.
Not only impressed by the quite ideal seats, Siam restaurant also owns an extremely diverse menu, from appetizers, to all kinds of salads, rice, noodle soup, hot pot, Thai curry, etc. … and also attractive desserts.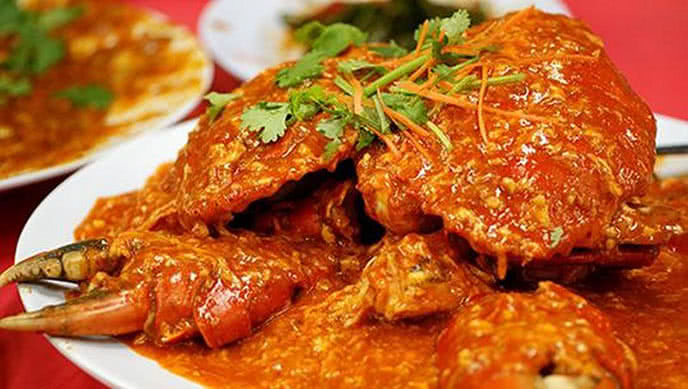 Crab dish with Thai sauce, sweet and sour, sweet and spicy, thick and spicy
9. Coca Suki – 18-20 Mac Thi Buoi, Ben Nghe Ward
If you want to enjoy delicious Thai hot pot dishes, this is a reliable address for you. In addition to hot pot dishes, the menu here is also rich with many delicious Thai dishes such as fried vermicelli, sour soup, salad…
Average price: 150,000 – 200,000 VND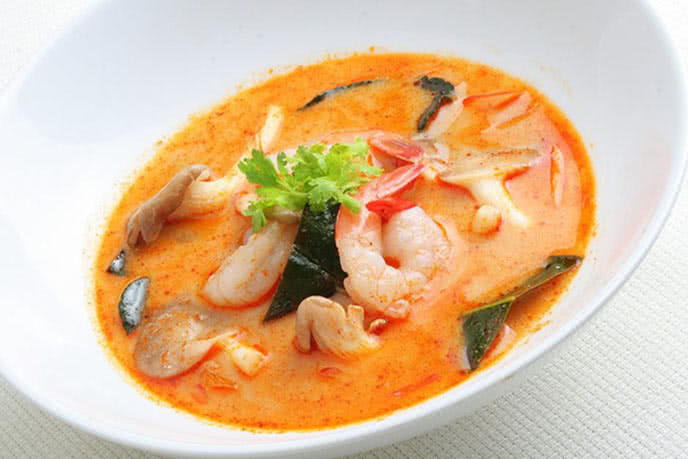 Thai food always has a taste that attracts the hearts of diners
10. SamYan – 102 – 104 Le Lai, Ben Thanh Ward
This is a quite famous place with many dishes that combine harmoniously and specifically between Thai flavors and Chinese flavors. The dishes here you can taste are fried crab with curry, fish fin in red sauce, steamed shrimp with fresh milk, grouper with tam vi sauce, fried goby, sea bass with sour sauce, fried oyster with egg…
Average price: 60,000 – 150,000 VND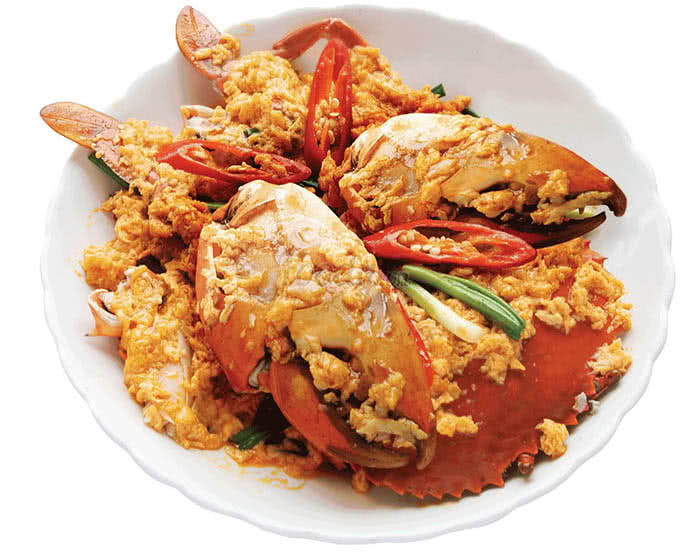 Thai dishes are famous for their spicy taste
TAG: