Peel off beautiful places to take photos in Dak Lak, every time you upload a picture, you will 'get' millions of likes
Dak Lak not only has waterfalls, villages or vast forests, but this highland country also has countless beautiful check-in places for you to include in your checklist and freely drop your virtual life.
Dak Lak has recently emerged as a tourist phenomenon thanks to a series of picturesque check-in points that are widely shared by travel and Instagram-ers. This highland country through a series of check-in photos of beautiful tourist followers is like a fairyland, making many people regret not knowing it sooner. Many beautiful photography places in Dak Lak have become a virtual living mecca that must be checked in by travel followers, especially the list of 8 hottest places below that makes everyone carry a backpack to the mountain town. immediately to check-in in on time!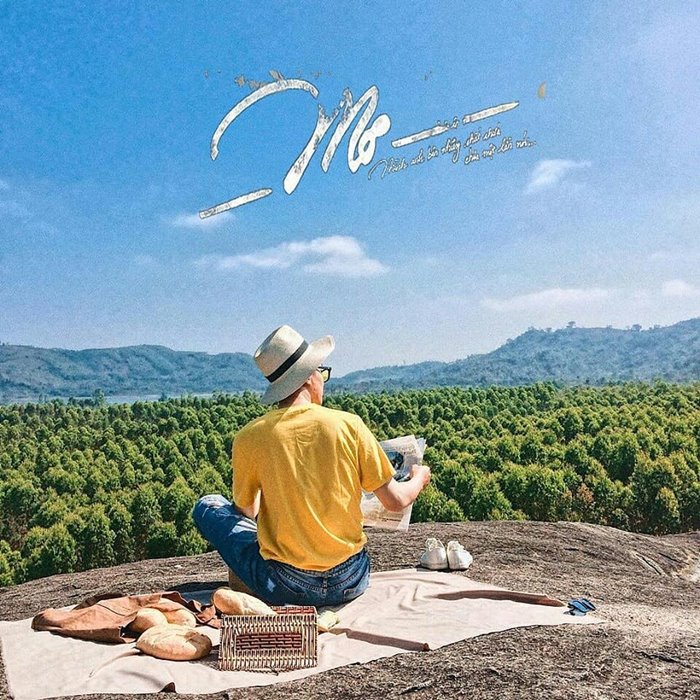 Dak Lak has become an attractive virtual living paradise for followers because of its excellent check-in points. Photo:@onlyyyd

Beautiful places to take pictures in Dak Lak just want to check-in right away 

1. Coffee World Museum
Not only is this the first coffee museum in Vietnam, but this place is too famous for traveling followers because of its extremely "smooth" and impressive check-in corners. Coffee World Museum is located on Nguyen Dinh Chieu Street, Tan Loi Ward, Buon Ma Thuot City. With a design style in the style of a local communal house with unique architectural highlights and many interesting items, this work deserves the title of one of the beautiful photography locations in Dak Lak .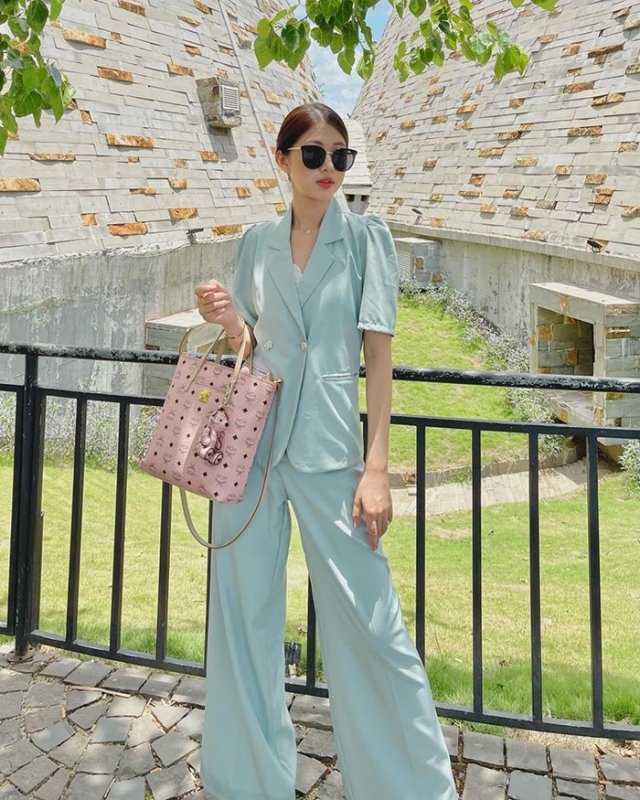 The Coffee World Museum is a virtual living destination in Buon Ma Thuot. Photo:@hhnguien_
At any location at this museum, you can relax and take quality photos such as the outside campus, the lawn, the cafe, the museum, the exhibition area… Especially, take pictures at the museum. The Coffee World Museum is a subtle way for you to "show the world" that you've been to Buon Ma Thuot, because this is one of the iconic photo spots in Dak Lak.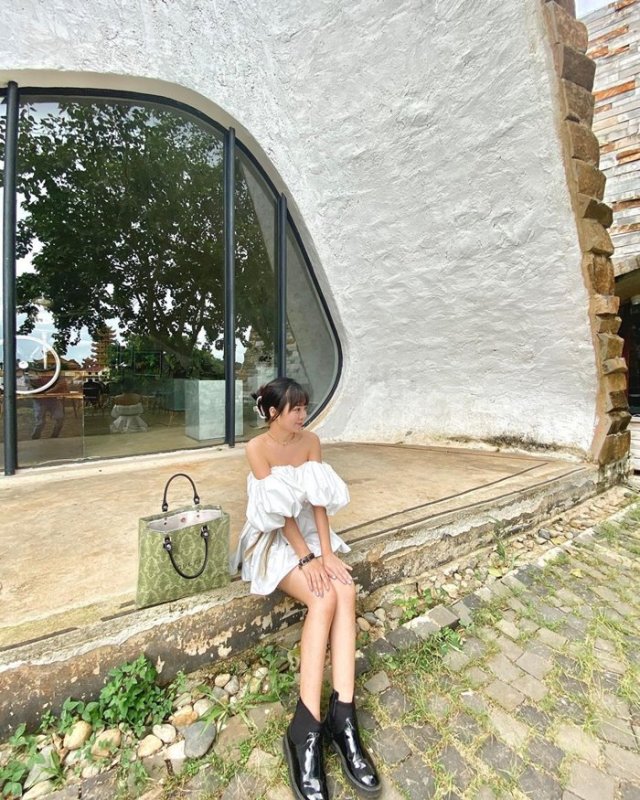 Any corner of the museum can become a virtual living place. Photo:@ngocanh26996
2. Sac Tu Khai Doan Pagoda
Having mentioned the beautiful photography places in Dak Lak , it is definitely impossible to ignore the Sac Tu Khai Doan Pagoda, the most famous temple in Buon Ma Thuot. The pagoda is located at 117 Phan Boi Chau Street, Thong Nhat Ward, Buon Ma Thuot City. The name Sac Tu Khai Doan is a combination of the names of King Khai Dinh and Queen Doan Huy.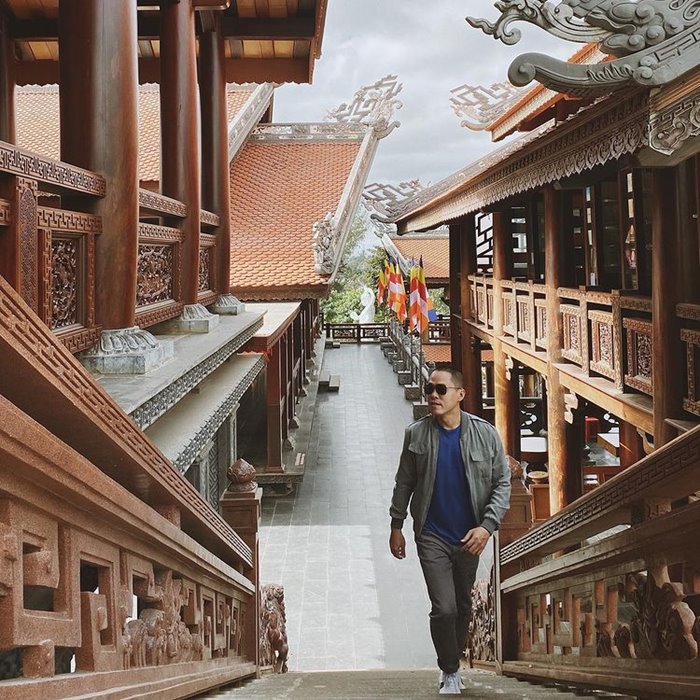 Sac Tu Khai Doan Pagoda has a very beautiful architecture. Photo:@hieu.ricky.
The architectural features of the Hue ruong house with beautiful golden brown tones of this temple when shown are extremely beautiful, so virtual believers often choose this place to live virtual for ancient or traditional concepts.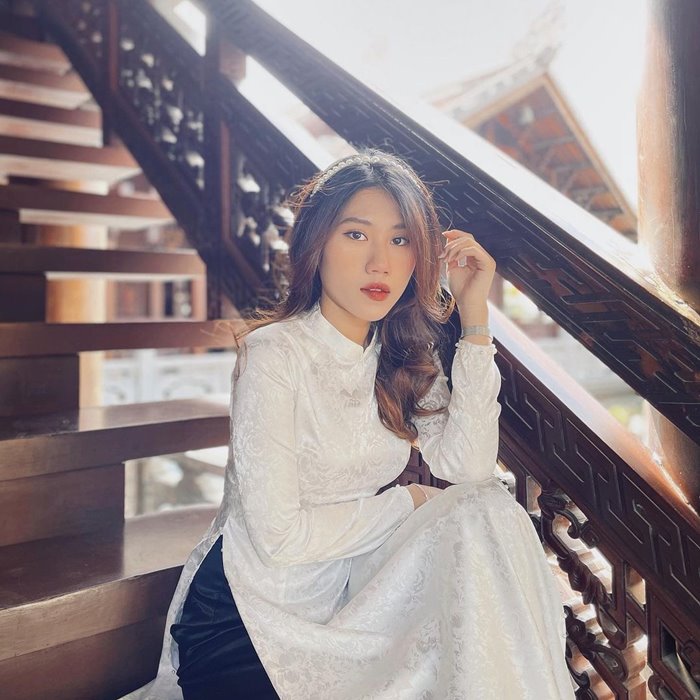 The temple scene is very suitable for the ancient or traditional concept. Photo:@lyew

3. Rock Elephant Mother Yang Tao
Yang Tao Mother Elephant Rock is one of the beautiful photography locations in Dak Lak that is very familiar to traveling followers, called elephant rock because looking down from above this rock looks like the back of a big elephant. is one of the famous symbols in this country. Yang Tao Mother Elephant Stone is located in Yang Tao commune, Lak district, 40km from Buon Ma Thuot center towards National Highway 27, this is also the largest monolithic rock in Vietnam currently with a foot circumference of 500m, over 30m high. and up to 200m long.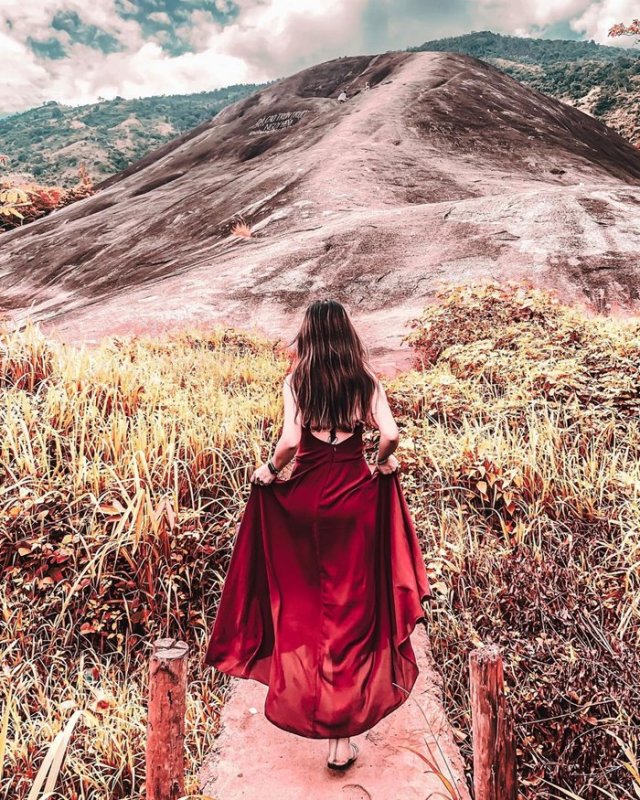 The enchanting scenery at Mother Yang Tao Elephant Rock Mountain. Photo:@mytrang2309
Not only that, Mother Yang Tao's Elephant Rock is also the ideal check-in coordinate when owning a mesmerizing scene where you can comfortably relax to take photos of a lifetime. The inspiration that this place brings is the type of free, spacious, open check-in in the midst of the vastness, every time you check-in Dak Lak Mother Yang Tao, people will immediately think of Dak Lak.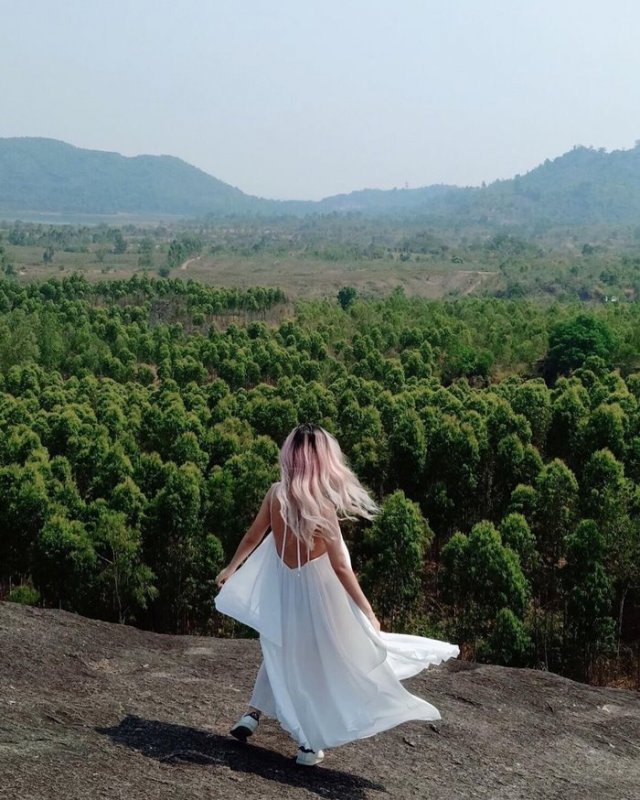 This place is suitable for liberal check-in. Photo:@quinnie.ngo

4. Troh Buoi Botanical Garden
Troh Bu Botanical Garden is a virtual paradise for travel enthusiasts, this extremely HOT place is located in the territory of Buon Nieng, Ea Nuol commune, Buon Don district, 10k from the center of Buon Ma Thuot city. West towards Buon Don.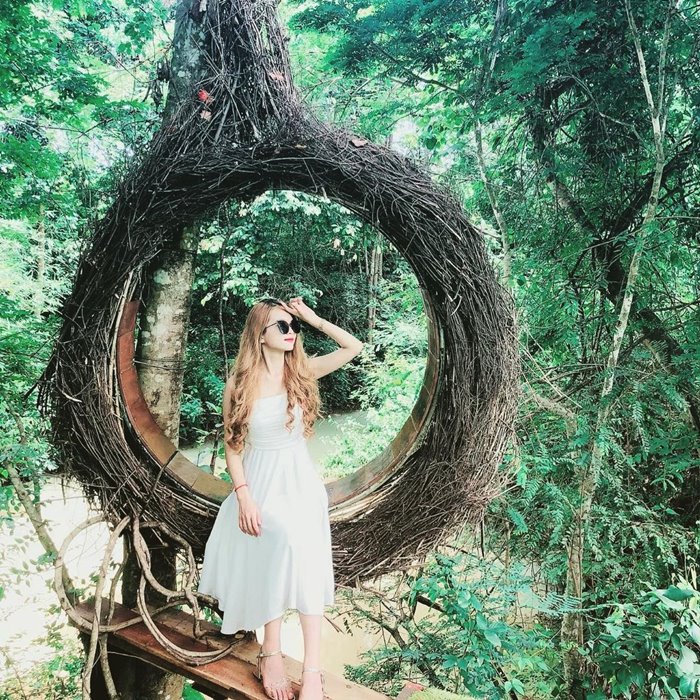 Troh Bu Botanical Garden is likened to Bali of Dak Lak. Photo:@du_lich_sinh_thai_troh_bu
This place was built with the goal of preserving natural forest orchids, so the landscape is very beautiful and impressive. Although it has only appeared for a short time, Troh Bu botanical garden has become one of the beautiful photography locations in Dak Lak that are loved by travel enthusiasts. The reason is that this place has a lot of beautiful miniatures characterized by "labels" of the mountain town for you to freely live virtual. Hot hit shooting angles such as bird's nest, maple tree corner, suspension bridge or house on stilts here are always the ideal backdrop for you to relax.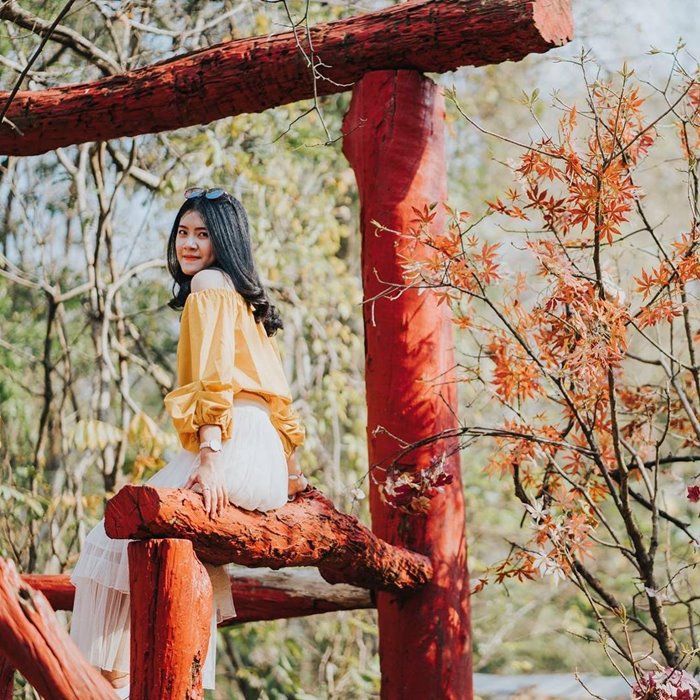 The botanical garden has many quality check-in corners. Photo:@du_lich_sinh_thai_troh_bu

5. Dlieyang Wind Power Plant 
Not only in Bac Lieu, there is a wind power field, but even in Dak Lak, there is an equally beautiful check-in point, which is the Dlieyang wind power plant. This beautiful photography location in Dak Lak is located in Dlieyang commune, Ea H'leo district, from the center of Buon Ma Thuot you can come here by following the direction of km82.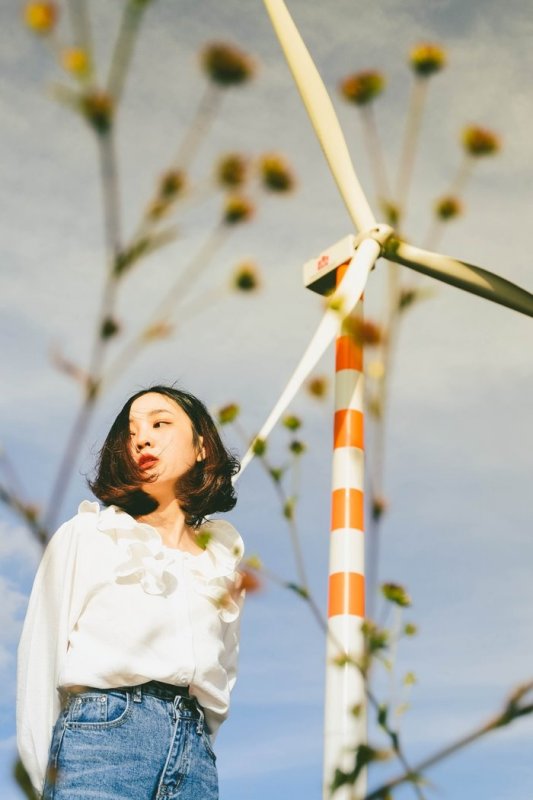 The Dlieyang Wind Power Plant is picturesque. Photo:to.trinh95
The space is beautiful with the turbine blades above, so the blue sky creates a sense of peace like somewhere in the beautiful European sky. Here, you can freely relax with wind turbines to bring back quality photos. One advice for you is to come here in the morning or afternoon because the day is quite hot.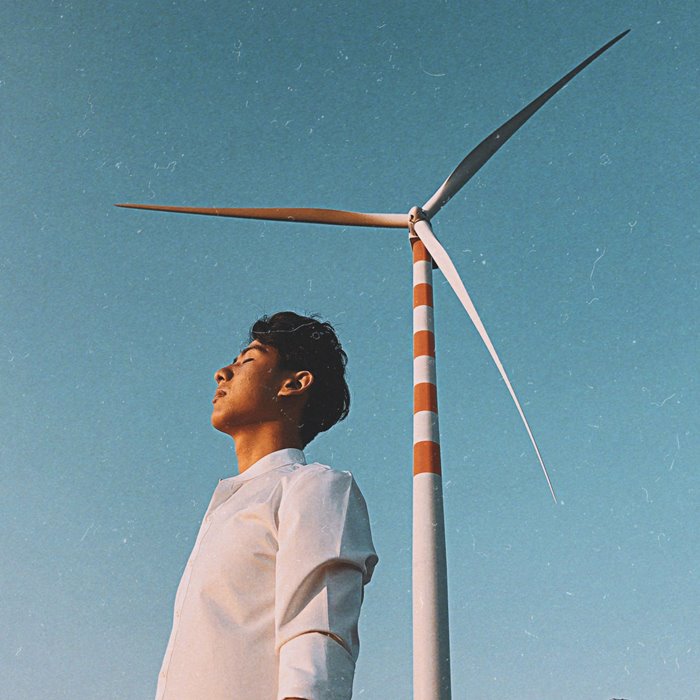 The propellers printed in the blue sky were so peaceful. Photo:@to.trinh95

6. Homestay Lee's House
Not only famous tourist destinations have become beautiful photography places in Dak Lak that are sought after, but this highland country also has ravishing homestays that are also virtual paradise for you to delight in taking pictures.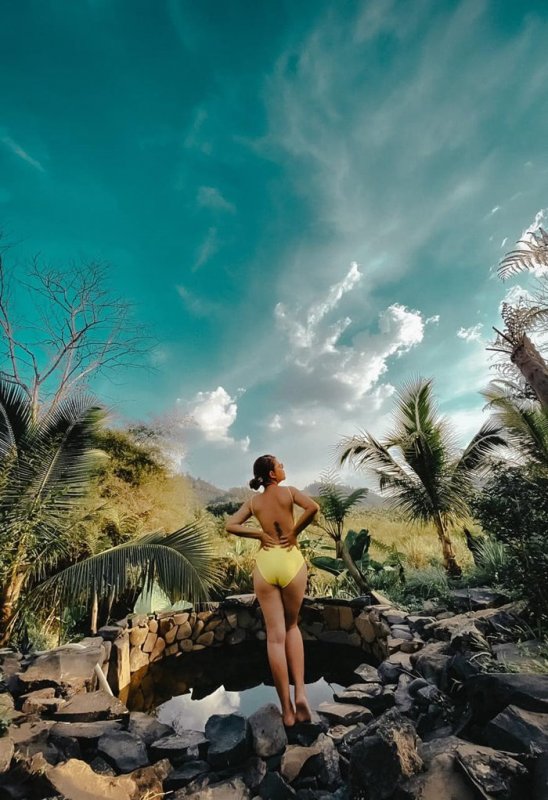 If you want to live virtual in Dak Lak, don't forget Homestay Lee's House. Photo: Homestay Lee's House
Homestay Lee's House is like a miniature Bali in Dak Lak with countless beautiful virtual living corners, small houses facing the valley with sunny windows, beautiful gardens, large swimming pools or in the room itself. stay… Anywhere at Homestay Lee's House, you can live a virtual life. Homestay Lee's House is located in hamlet 8, on the outskirts of Buon Ma Thuot City, 7km from the center, so it is quite easy to move around.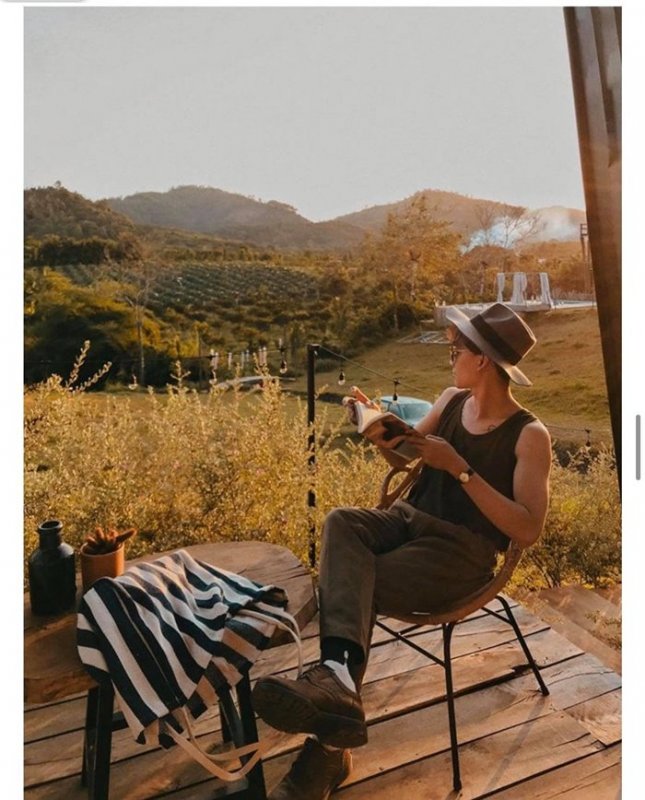 The scenery is beautiful and peaceful like a fairy tale. Photo:Homestay Lee's House

7. Lac Tented Campa
Not only is it a hot place to take photos of Dak Lak, but Lak Tented Campa is also a peaceful place that is often moved by believers and travel bloggers enthusiastically because of its beautiful scenery and of course there is no shortage of clothes. great for you to freely "work". This resort is located in Lien Son town, Lak district, Dak Lak province with an extremely favorable location located on a hill with a protruding land in the middle of the lake with a beautiful view of Lak lake.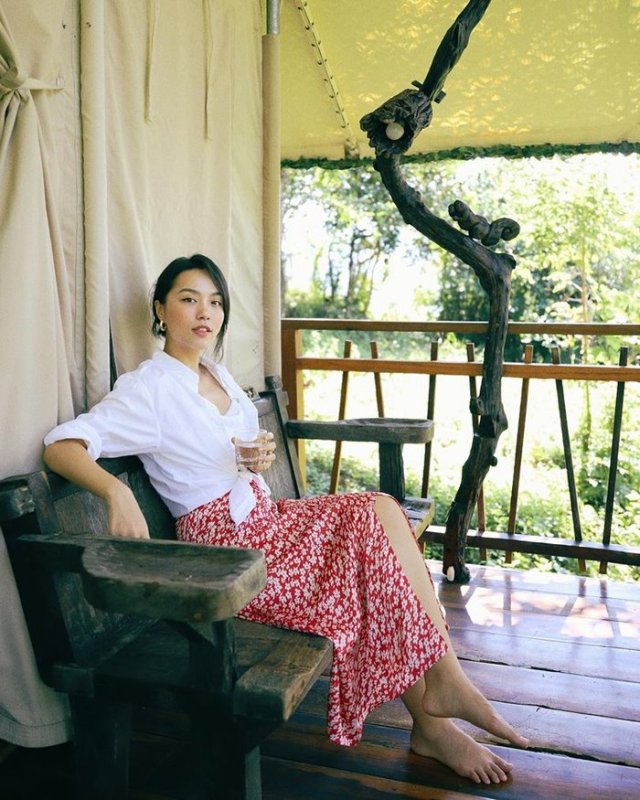 Lak Tented Campa attracts a lot of travel bloggers and travel followers. Photo:@lehatruc
This place attracts visitors not only by its beautiful scenery and impressive services but also by its very own experiences and culture. You can immerse yourself in the vast coffee fields, cycle on the wild red dirt roads or travel to Lak Lake to enjoy peaceful moments.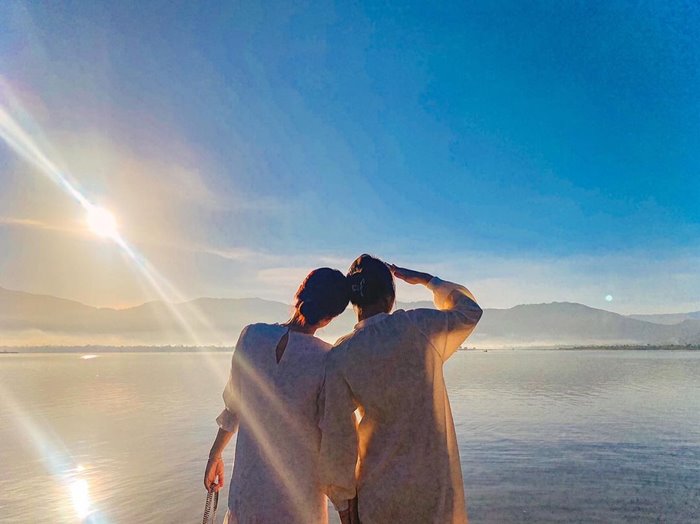 The peaceful scene full of excitement in Lak Tented Campa. Photo:@qhuongbach

8. Draysap waterfall cluster 
Going to a virtual life in Dak Lak but skipping the Draysap waterfall cluster would be extremely unfortunate. This place is located in the middle of the two provinces of Dak Lak and Dak Nong and is very famous for its majestic scenery.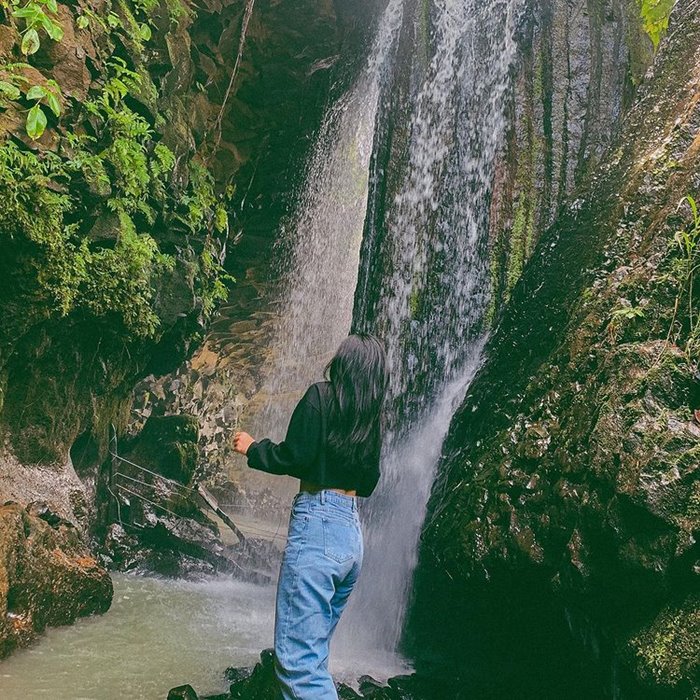 Draysap waterfall cluster in the middle of the great thousand. Photo:@quyenchi97_
If you have ever heard of the wonderful waterfalls of the Central Highlands, this is the place to go, the beautiful waterfall with white water splashes, cool steam with jets of water flying like smoke in the middle of the sky. mountains and forests, giving this place a poetic landscape like a fairyland. This is also a beautiful photography location in Dak Lak that is very popular because the scenery is so beautiful, you just need to gently relax to be able to bring back great photos.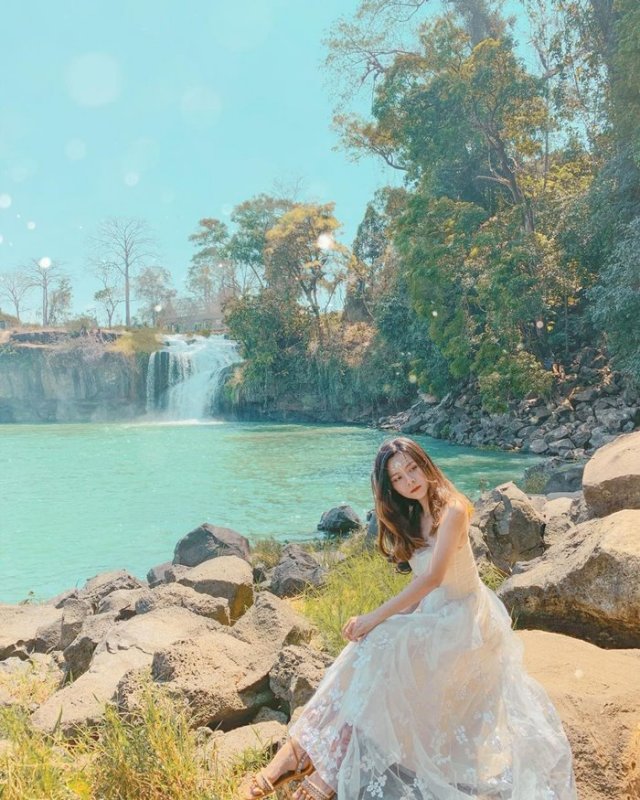 Beautiful check-in photo like a muse at Draysap waterfall. Photo:@tran.chudu
The above beautiful photography locations in Dak Lak will be a great suggestion for you to pocket and check-in when you have the opportunity to stop in this beautiful land. Not only attracting visitors by the beautiful scenery but many in Some of the above places are also cultural and historical symbols of the great land, where you can learn and record beautiful journey memories about this wonderful highland. 
Photo: Internet
TAG: