Check-in live virtual in the green and beautiful Red Star grassland
Moc Chau is famous for its green tea hills, under the endless blue sky. But did you know that this place also has the beautiful Red Star grassland ? As a new check-in point of the Northern mountainous region, let's discover why this grassland is so HOT.
Where is Red Star Grassland?
Sao Do grassland is located in sub-zone 2, Van Ho district, Son La province. Previously, this place belonged to Moc Chau , but then it was separated from Van Ho district. Located about 7km east of Moc Chau center, it will only take you 20 moves to Sao Do.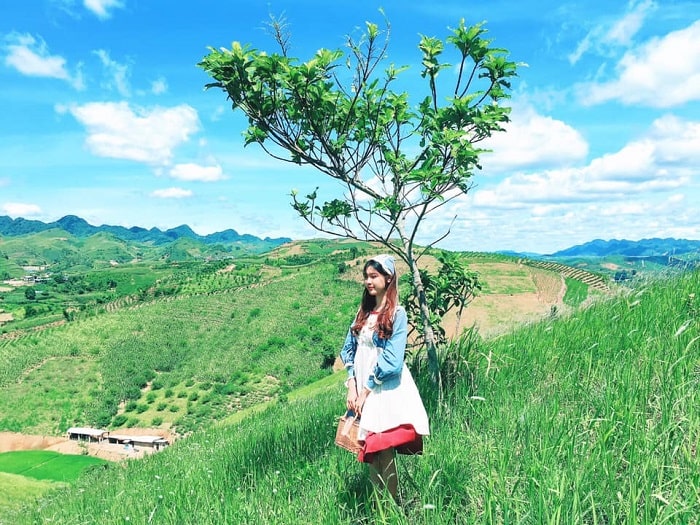 Sao Do grassland is located in Van Ho district, Son La province
What's interesting about Red Star grassland?
Definitely check-in lives virtual. Red Star grassland stretches over a large area up to 10ha. You will feel the scent of the grass. An immense green stretched to the horizon. Surrounded by undulating mountains under the high blue sky. All create a poetic scene of Moc Chau plateau full of majesty but also extremely poetic.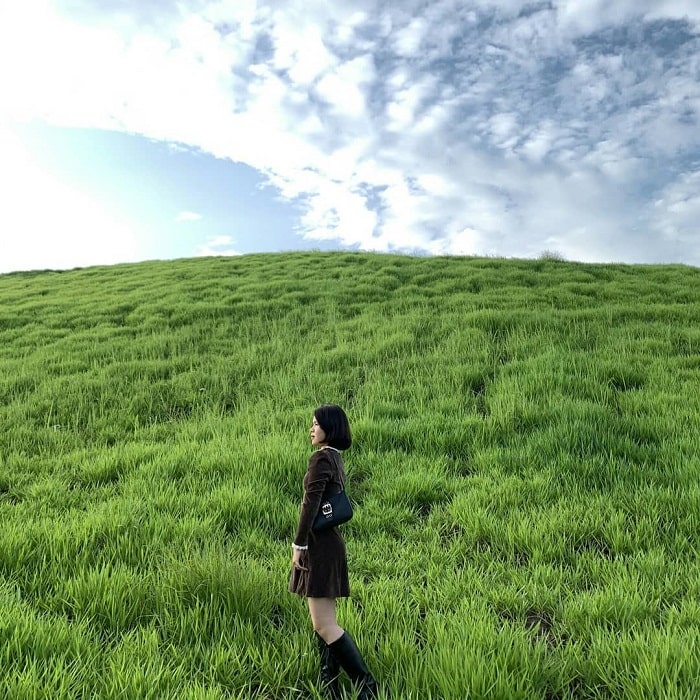 10ha vast grassland stretching to infinity
In addition, from here you can visit interesting places around such as:
– MCI Saga Strawberry Garden
– A Phu's house
– Skyline Farm
– Strawberry Happy Farm
…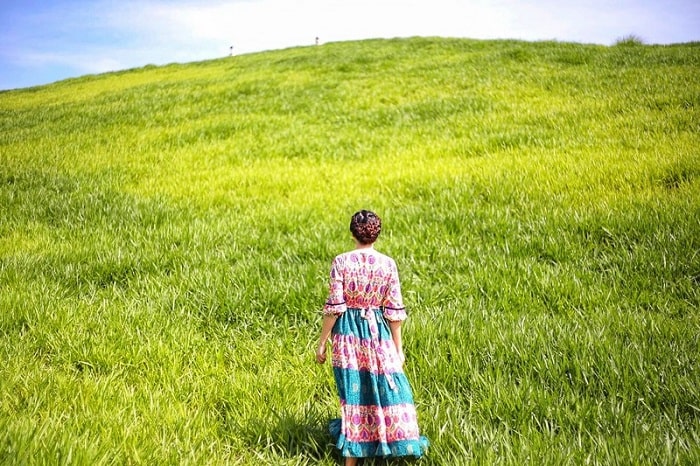 Simple beauty typical of the plateau
Experience of traveling to Sao Do grassland

Time
You should travel to Sao Do grassland around June – August. This is the most beautiful time here with green fields stretching vastly. Besides, Moc Chau's climate is quite pleasant and cool in summer. A sunny sky will also create super-beautiful light photos that don't need to be retouched.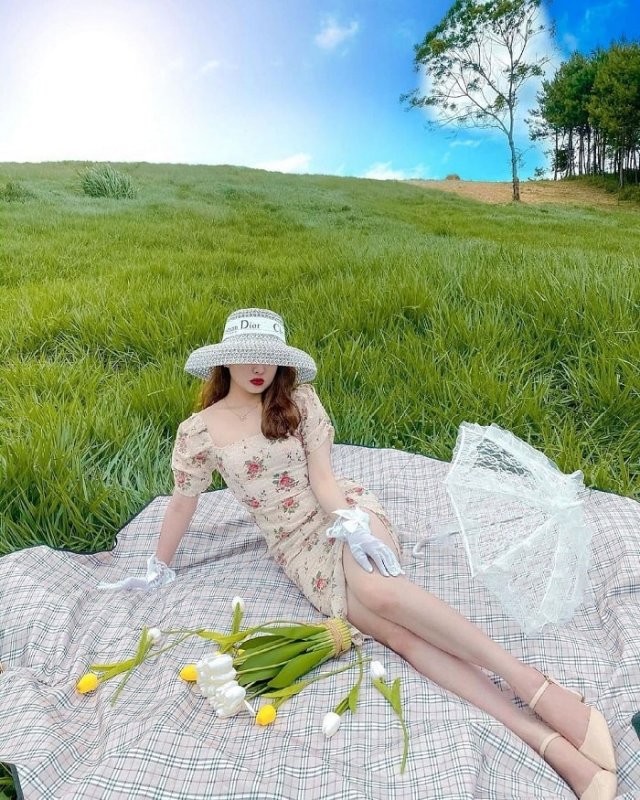 A super beautiful photo shoot, super gentle but still luxurious
Costume
It would be remiss to come to Moc Chau without the post of virtual living according to the national concept. You can rent ethnic costumes at Noong Costume. Inspired by unique motifs, harmoniously combining traditional and modern cultural beauties. Noong Costume's costumes will help you transform into beautiful village girls in beautiful photos.
Reference price: 100,000 VND – 250,000 VND
Address: Nui Moc tourist area – Bo Bun sub-area – Farm town – Moc Chau
Contact: 0359.619.198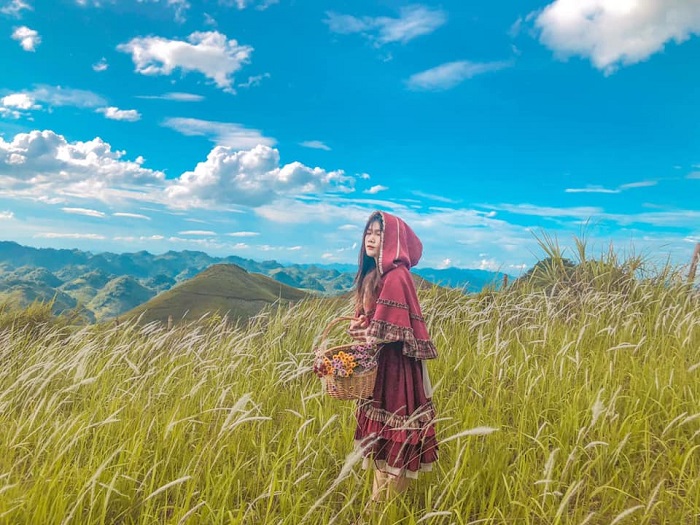 Let's transform into a country girl!
Accessories included
Prepare cool sneakers or flat sandals. At Red Star grassland, you will have to climb quite a lot. So don't wear high heels.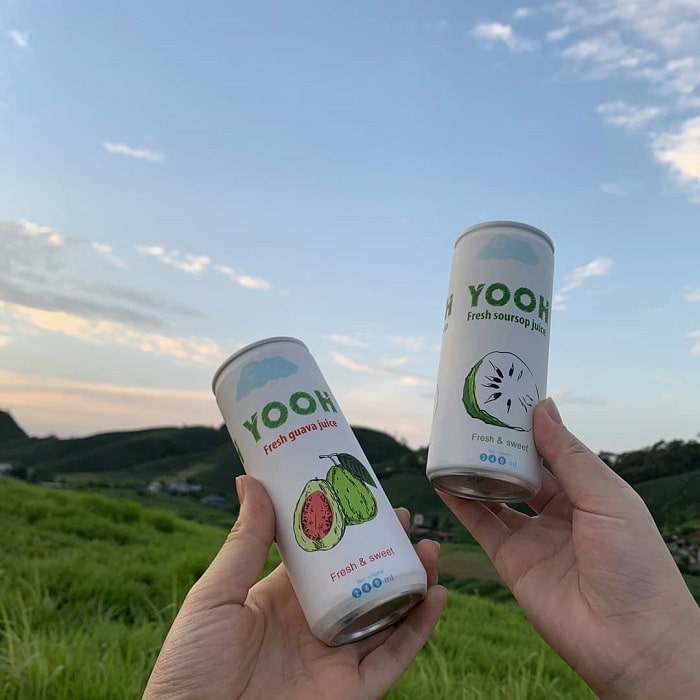 Don't forget to bring some drinks and snacks
>See more:  Experiences of dining in Moc Chau
Don't forget to bring lotion and insect repellent. Exposing your skin to the sun all day for a photoshoot will damage your skin.
Snacks and drinks will help you have an enjoyable picnic. Bring ready-to-eat foods such as bread, snacks, hot dogs, soft drinks, etc. and a towel to keep you energized after taking photos. And don't forget to pick up trash to protect the environment.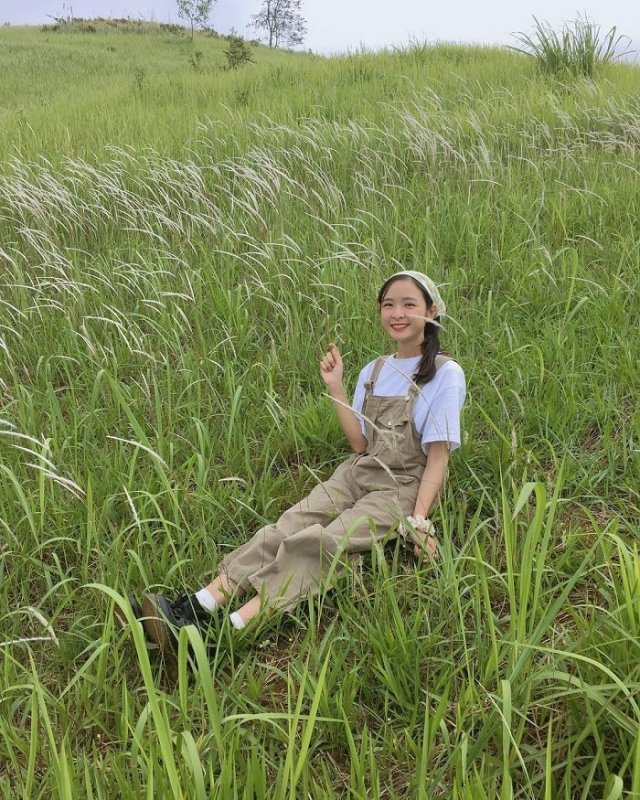 Photo: @huonggg
Photo: Internet
TAG: