Tam Dao night market – unique highland beauty on the 'side' of Ha Thanh
No need to go to Sapa or Ha Giang, just come to Tam Dao night market in Vinh Phuc "close to the floor" in Hanoi and you can experience the unique atmosphere of the highland night market.
About Tam Dao night market
Tam Dao night market is a small market opened in the center of Tam Dao town, west of Vinh Phuc province, about 80km from Hanoi capital with about 2 hours of travel.
If during the day this "foggy town" is quiet and quiet, starting from 19 pm onwards when the market is held, the atmosphere becomes as vibrant and bustling. Therefore, besides the "fairy scenes" such as Cau May, Heaven Gate or Silver Waterfall … the night market here is also a destination that visitors cannot ignore when traveling to Tam Dao .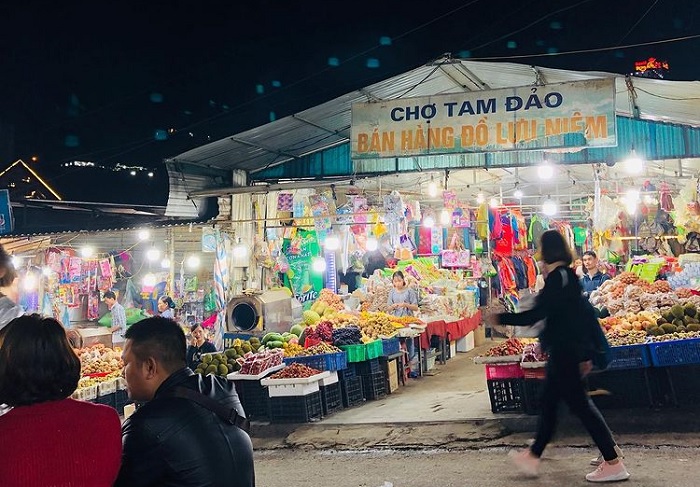 The market is brilliant in the lights (Photo @hailong95)
What's interesting about Tam Dao night market?

Vibrant, vibrant atmosphere
The time the night market in Tam Dao is held is also the time when the colorful lights of the buildings are also lit, combined with the diverse colors of each stall hidden in the midst of the town. creating a shimmering, fanciful scene that attracts people.
Although the market is not so large and modern as the markets in the plains, just small stalls set up from wooden panels covered with towels and a tarpaulin, but overall, it is quite well designed. neat, airy and clean, making it easy for visitors to admire the goods sold for easy selection.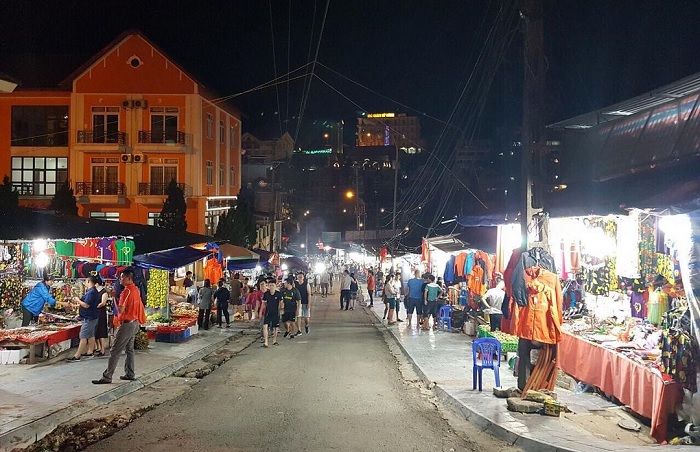 Small but warm market (Photo @suutranquang)
The feeling of walking leisurely on the small streets of Tam Dao night market enjoying the delicious aromas of the food flying by, then gradually sinking into the dim space of the night dew lingering all the way, Wrapping tangerines on each unique French-style house will give us a feeling of closeness, familiarity, and equally poetic and charming.
Various baked goods
If the morning market in Tam Dao mainly sells necessities for the daily life of local people, the night market is almost exclusively for tourists with a "paradise" of barbecues and restaurants. side by side I can't count. From main dishes such as pork, chicken, beef, eggs to vegetables such as potatoes, corn, okra, eggplant, vegetables… or as snacks, rice paper is baked on a flaming charcoal fire. fragrant and emitting a sweet fragrance, making anyone unable to control their footsteps following that scent.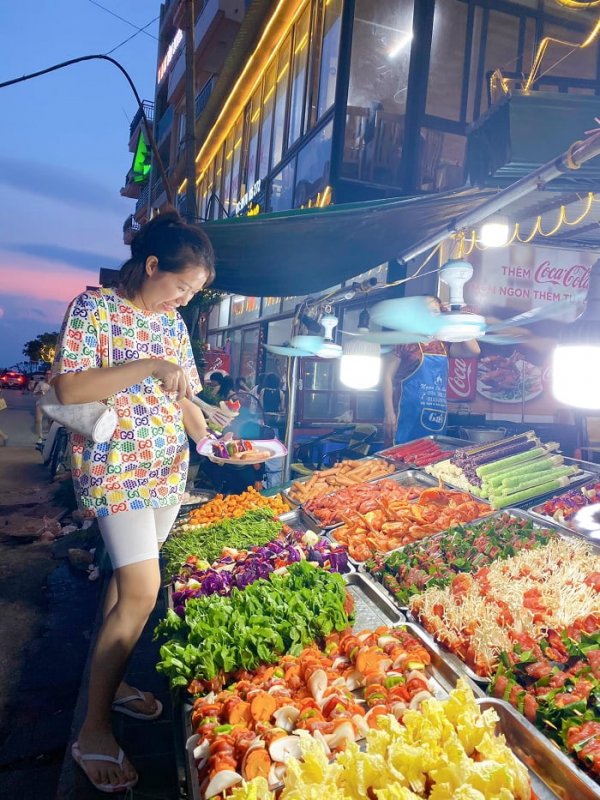 The stall has a wide variety of food (Photo FB Mango Zuize)
The special thing is that the baked goods at Tam Dao night market are all fresh, marinated from an exclusive spice that is nowhere to be found and neatly arranged on baking trays for visitors to freely choose according to their preferences. then give it to the shop owner or bake it yourself to ensure the freshness and hottest food.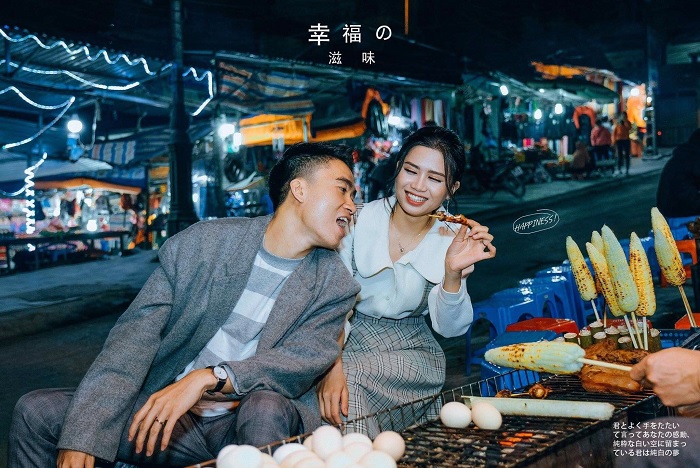 Grilled and eaten directly (Photo FB Nguyen Lan Huong)
In which, the most impressive must be mentioned is the beef rolled with chayote tops – one of the famous specialties in Tam Dao with its freshness, sweetness, stout and green, grilled on charcoal without boiling or boiling. Stir-fry garlic as usual, bringing a unique taste that is hard to resist, making anyone who only needs to enjoy it once to fall in love.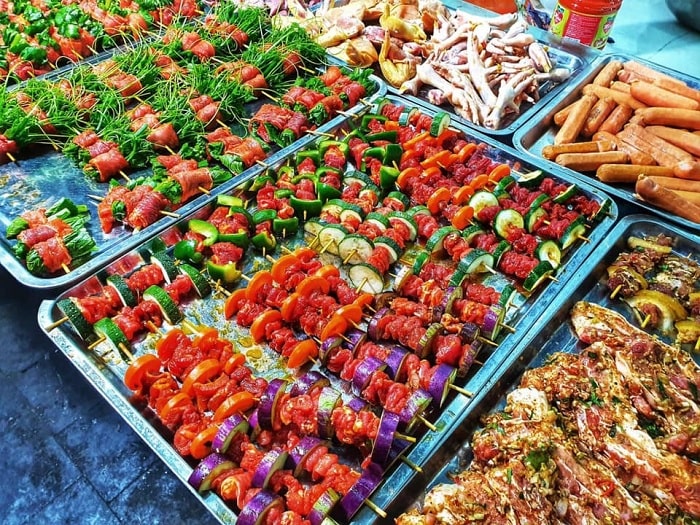 The meat roll of chayote is the most impressive dish (Photo FB Pham Ngoc Huyen)
In addition, the food court of Tam Dao town night market also has not only outdoor stalls but also spacious and airy shops to serve large groups of guests with grilled hot pot and hot pot of different flavors… Serving a variety of customer needs.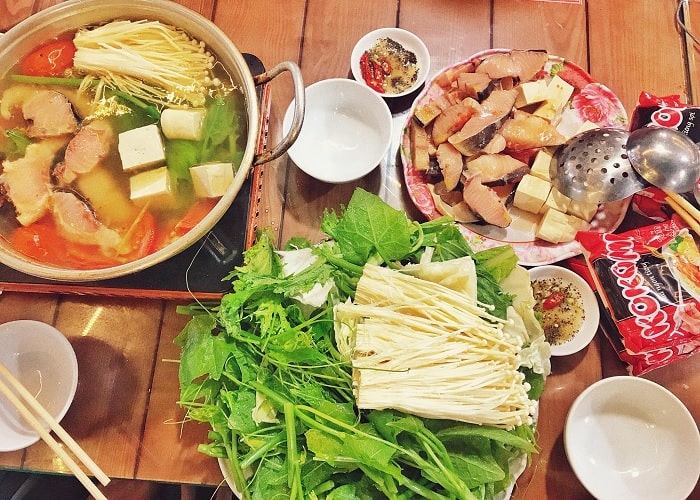 You can also eat hot pot in the restaurant (Photo FB Dung JI)
Delicious specialties
In addition to the delicious grilled "buffet", you can also enjoy other super-attractive specialties in Tam Dao here such as: sticky rice with fresh coconut and fat with sesame salt, sweet and cool Siamese coconut. or hill chickens covered with golden grilled soil to nurse sweet and tender meat, roll to every bite…will definitely appreciate the long e word.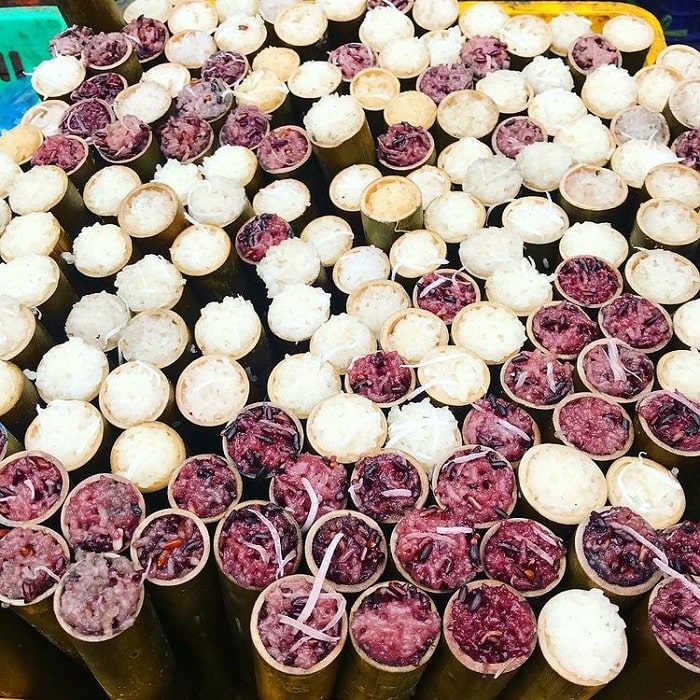 Lam rice here is super delicious (Photo @bii.trang)
And believe me, the feeling of sitting on the roadside in Tam Dao Vinh Phuc night market while eating while admiring the peaceful life slowly passes before your eyes in the chatter of laughter and the space filled with "smog". virtual personality" will definitely make you unforgettable.
Unique souvenirs
As a "food paradise", but entertainment activities and necessities here are equally rich and diverse with a full range of stalls for clothes, shoes, cosmetics, aromatherapy, fresh fruits and flowers. dried fruit…so that customers can freely choose.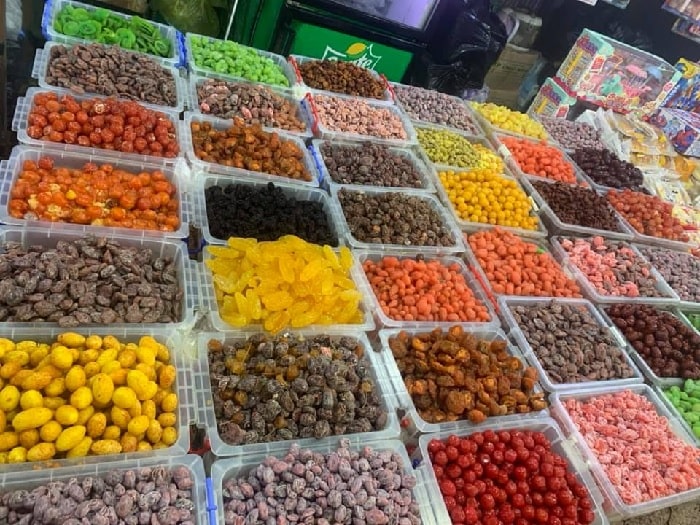 Dried fruit bought can't be counted (Phoenix Fb photo)
Especially, Tam Dao night market has a lot of souvenir stalls selling handmade items such as brocade clothes, silver rings, ivory, purses…so you can easily buy them at a reasonable price. Great for souvenirs or gifts for friends and family.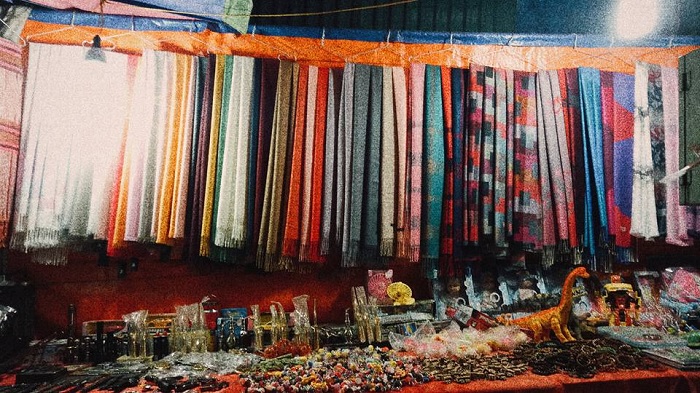 There are many handmade items here (Photo FB Hong Hanh)
Some notes when walking Tam Dao night market
– The market is open every day, but on Fridays and Saturdays, it will be the most crowded because the number of tourists flocking in on weekends is very large.
– Food at Tam Dao night market is basically not too expensive: 5,000 VND / grilled egg / baked potato, 10,000 VND / serving of lam rice with sesame salt, 30,000 VND / Siamese coconut, chicken covered with soil is 250,000 VND / child…but there will often be a phenomenon of slashing tourists, so you should ask and bid before buying.
– If you find the price is not reasonable, you can take the trouble to go around the market to ask for a turn, if you see a place with a reasonable price, choose because in the market there are many shops selling the same food, not necessarily. have to snoop too much.
– Should have cash ready with you when in the city because there is no ATM in Tam Dao town, it is also difficult to find along the way but not all stores accept swiping cards.
– Located at an altitude of 900m above sea level, at night the temperature in Tam Dao often drops quite low, even in summer, so you should actively bring a thin jacket and scarf to keep warm. body.
– You can actively bring snacks in case the food in the market is not to your taste.
If you are a true foodie and love the bustling and joyful atmosphere, then Tam Dao night market in Vinh Phuc  is your "paradise".
Photo: Internet
TAG: