9 most amazing caves in Vietnam you cannot ignore
Vietnam is a country that owns many beautiful landscapes that make people's hearts flutter: forests, seas, mountains, … all have. In today's article, we want to introduce to you the most amazing caves in Vietnam. Let's explore them with us!
son Doong cave
Son Doong Cave is located in the complex of caves in Phong Nha – Ke Bang National Park in Quang Binh province, this is one of the most famous and beautiful caves in Vietnam. The cave was first discovered in 1991 by a local resident. In 2009, the Son Doong cave was studied and researched by the British Royal Family, thanks to which it was exploited and promoted its value. Coming to this cave, visitors will be able to visit the extremely magnificent natural formations. In the cave, there are places like a paradise garden with huge stalactite walls, thousands of years old collections of "pearls".
The cave has a width of about 150m, a height of more than 200m with a length of up to nearly 9 km, so it is classified as the largest cave in the world. In addition, in the cave, there is an underground river 2.7 km long and many stalactite columns with a height of up to 70m, large coral populations, and many fossil animals remain. The cave also has two places called "sky wells" – where the ceiling of the cave collapses, sunlight shines in, creating favorable conditions for trees to grow like a tropical forest in the cave. It is the above features that make Son Doong cave more and more attractive, attracting tourists.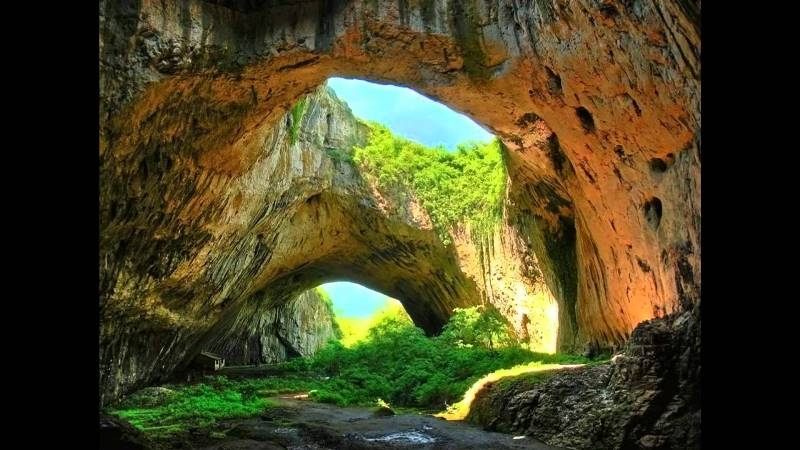 Tam Coc Bich Dong
Tam Coc Bich Dong is also known by other names such as Ha Long Bay on land or Nam Thien De Nhi Dong thanks to its charming natural beauty. This is a cave system in the Ngu Nhac Son mountain range, about 7 km south of Ninh Binh, including 3 caves: Ca cave, Hai cave and Ba cave. The first-moment visitor's experience here is taking a boat trip on the Ngo Dong River to see the wonderful natural scenery. Going deep into the caves, you will feel like you are entering a new world, although there is no sunlight shining, it is still very shimmering and fanciful. The first is Ca cave with a length of 127m through a large mountain, the air in the cave is very fresh and fresh, making everyone feel very comfortable. The cave has many stalactites hanging down with countless different shapes to let your imagination soar. Next, you will come to Hai cave, this cave has a shorter length, only about 60m, inside the cave there are long stalactites like clouds but there are also teardrop-shaped stalactites that look very beautiful.
Finally, you will come to Ba cave which is the smallest cave, the ceiling of the cave contains few stalactites, smooth as if it has been honed. Not only has the wonderful natural scenery, but Tam Coc Bich Dong also has many valuable antiques such as stone dragons, strange stone blocks that when touched give off the same sound as the music that makes visitors fall in love. prefer.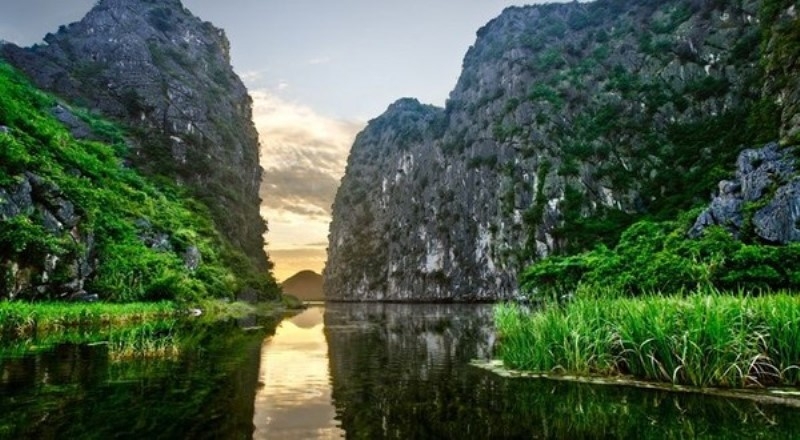 Phong Nha – Ke Bang Cave
Quang Binh is considered a land that owns a "cave kingdom" of Vietnam with a beautiful and rich cave system. Phong Nha – Ke Bang Cave is located in the limestone mountains of Bo Trach district, Quang Binh province. If you want to visit and learn about this cave, you can only use a boat to go deep inside.
Stepping into the cave, you will see a cool breeze surrounding you, different from the sweltering, harsh heat outside. The deeper you go inside, the more the light fades and then turns off, bringing a world full of shimmering stalactites of all colors and shapes. Phong Nha – Ke Bang has unique stalactites named after the imagination of shapes such as Lions, Unicorns, Palaces or Buddha Statues,… more specifically, it also has stalactite-like blocks. like the teeth of a giant. In addition, you can explore the beautiful caves located in the cave complex of Quang Binh such as Tien Son cave or Thien Duong cave nearby. Phong Nha – Ke Bang promises to be a tourist destination that gives you the best relaxation and experience!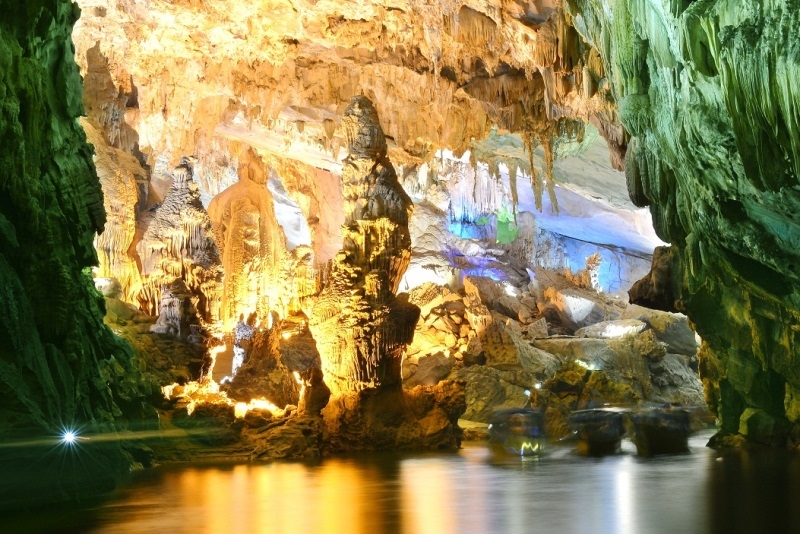 Trang An cave cluster
Trang An cave cluster (Ninh Binh) possesses a rare natural beauty, where there is a convergence of mountains, clouds, green trees, and mysterious and majestic caves. It has up to 31 lagoons connected by 48 large and small caves, some of which are more than 2km long such as Dia Linh cave, May cave,… Each cave has its own unique beauty and many of them have been preserved. recognized as very valuable archaeological relics. Although the caves in Trang An do not have the magical shimmer like those in Phong Nha – Ke Bang, it also leaves visitors with their own impressions and emotions.
Still a boat excursion, guests will be able to visit 12 caves with a length of about 5km, the deeper you go into the cave, you will inevitably be thrilled and then burst into surprise by what it does. Yes. There are places in the cave that are very wide and flat, but there are places that are so narrow that it seems impossible for a boat to pass through. The longest cave here is about 350-400m, the water is high. The cave system also possesses shimmering, multi-colored stalactites that captivate tourists, especially those who love photography.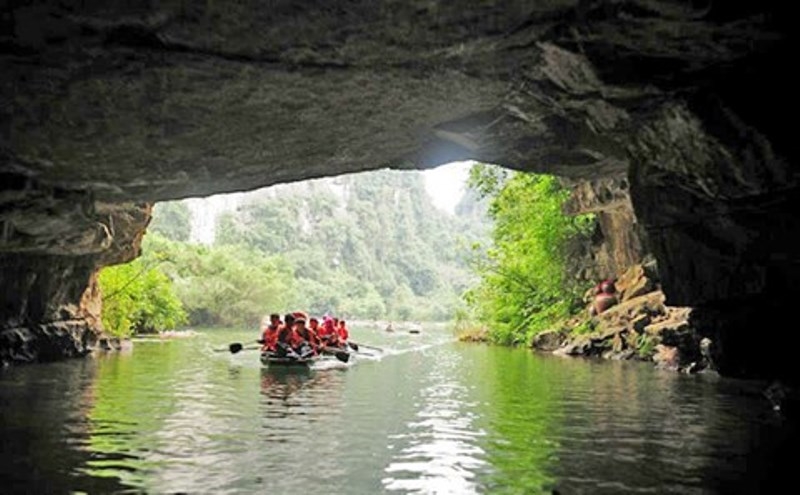 Surprise Cave
True to its name, this cave will give visitors the "surprise", surprise, surprise by its unique beauty. Located on Bo Hon island, Quang Ninh province, it is one of the largest and most beautiful caves of the World Heritage Site of Ha Long Bay. This is a place where many rocky islands with unique and unique shapes are found nowhere else. If you want to get to this cave, you will go under the green foliage of the forest, step on the craggy stone steps that make you feel like you are climbing a mountain and as if you are drifting in the grass and clouds.
The cave is named Sung Sot because at first when visiting, we see that the cave has a very small area, but when passing through a narrow rock crevice, going deeper, people can't help but be surprised by another large space. extremely beautiful. The cave consists of two main compartments, so large that it can accommodate thousands of visitors. Above the cave floor and on the ceiling of the first compartment, there are countless stalactites with magical shapes, stimulating people's curiosity and imagination. When coming to the second compartment, visitors will be surprised with a bright, shimmering light, like a fairy world. This place no longer has stalactites but instead is a "royal garden" so beautiful that people's hearts. There are clear lakes, all kinds of plants, birds and animals live… All are very wild. It makes visitors think that they are lost in a fairy tale world. It is thanks to these things that Sung Sot cave is attracting more and more visitors to visit, research and learn.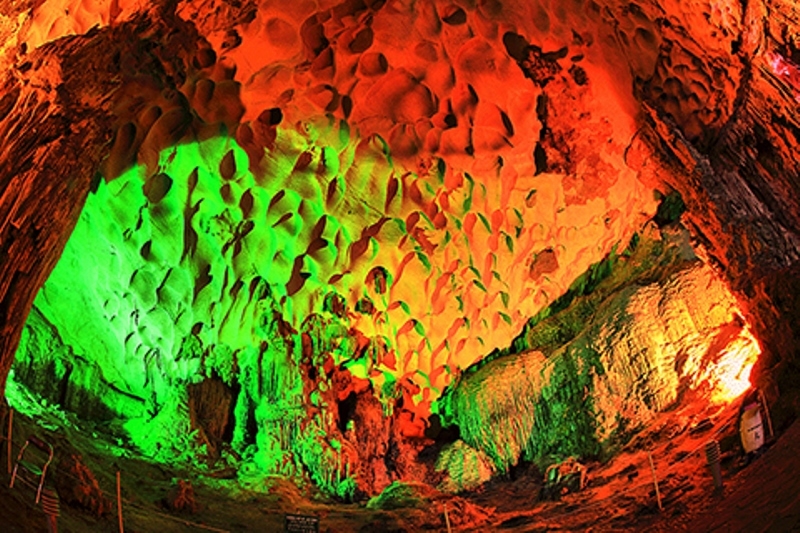 Dau Go cave
Dau Go Cave possesses very wild and simple beauty, keeping those unique natural features. Located on Dau Go Island in Ha Long Bay, Quang Ninh Province, the cave has three main compartments, each with its own distinctive color. In the first compartment, you will admire an extremely interesting giant light picture thanks to the natural light entering the dome combined with colorful stalactites, making it even more shimmering. The cubes made of stalactites here have both familiar and strange shapes that make you think of animals such as elephants, turtles, lions, … In the second compartment, the brightness is reduced, making people Looking at it, it feels like the "clusters of stone flowers" are very mysterious.
In the last compartment, another space is opened, making you overwhelmed by the beauty of the "fairy well" in four seasons full of water, multi-angled polymorphic rocks, etc. In addition, Dau Go cave has many Stone pillars and stone pillars soar, rising straight up to create an ancient, wild and lonely architectural complex that helps people to be close to nature, returning to a peaceful and pure space.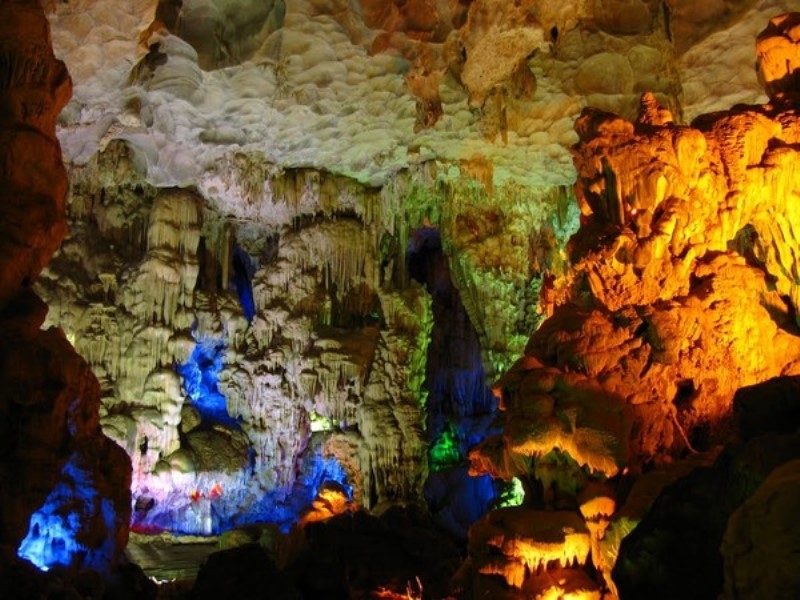 Huong Tich Cave
Huong Tich Cave has long been a familiar name to tourists from near and far, it is also known as "Nam Thien De Nhat Dong". Located in the scenic area of ​​Huong Son, My Duc (Hanoi) amidst immense mountains and clouds, the cave gives visitors a feeling of peace every time they have the opportunity to stop to visit this place. Right from the first steps to Huong Tich cave, you will be very impressed with the shape of the cave door – just like a large dragon's jaw. To get down to the cave, you will have to go through a challenge that is stepping over 100 stone steps surrounded by mountains and forests. Once inside the cave, you will see a statue of Quan Am Buddha made of greenstone along with hundreds of thousands of large and small stalactites undulating, sparkling, …
On the ceiling of Huong Tich cave, there is a special thing that there is a drooping array of stalactites bearing the image of nine dragons adorning a block of stalactites under the cave, it is named "Cuu Long Tranh Chau". The best time to visit this place is probably in March every year because at this time it is surrounded by hazy smoke creating a beauty that is both wild and sacred.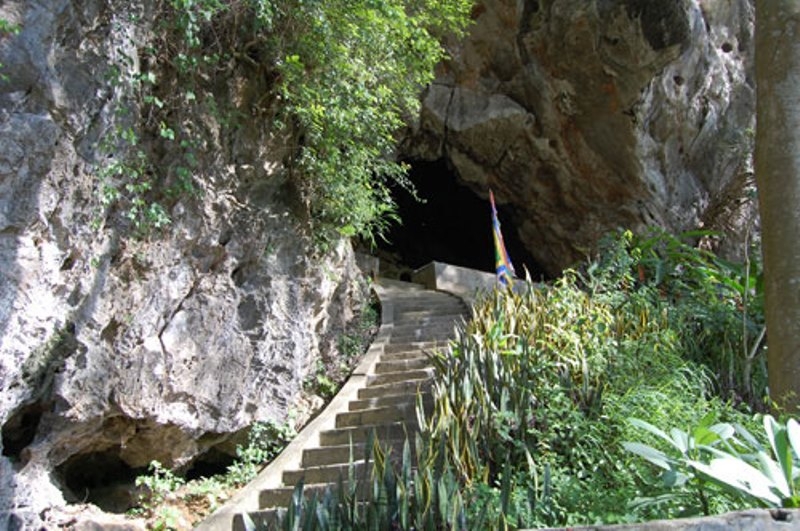 Tu Lan cave system
Another cave system of Quang Binh is located in Tan Hoa village, Minh Hoa district. Tu Lan cave system consists of all ́ caves, discovered in 2009. In 2012, four more valleys were discovered, creating richness for this place. Tu Lan cave system has the main caves are Tu Lan cave and the auxiliary caves are Song cave, Uoi cave, Mouse cave, Ken cave and To Mo cave… Located in the heart of limestone mountains, Tu Lan possesses beautiful beauty. wild, hidden many mysteries of the majestic nature. Like other limestone caves, it also has a system of stalactites with various shapes and colors.
In particular, Tu Lan cave has stalactites racing in the cave walls, in the middle of the cave there are three vertical stalactite columns with a diameter of more than one meter. However, in order to admire this mysterious beauty, visitors have to go through bumpy mountain roads, cross deep forests, cross streams and valleys, and even swim through cool rivers. This is especially attractive for adventure travelers and will be challenging for tourists. This place promises to be a place to bring you many interesting and unforgettable experiences.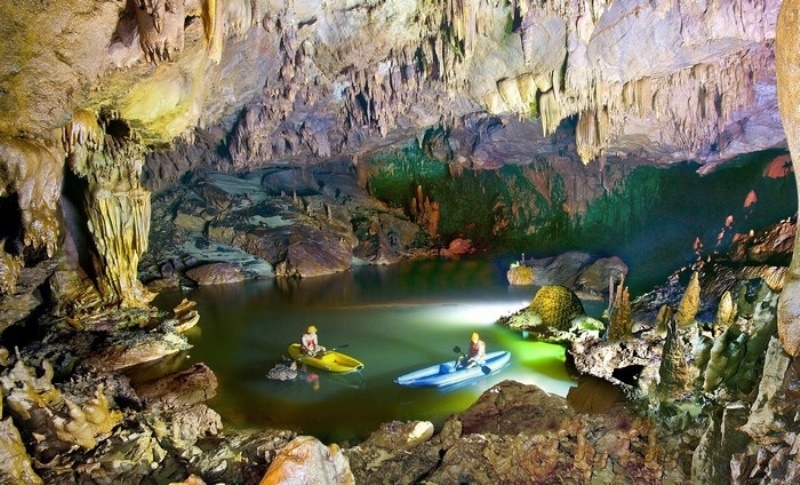 Thach Dong
Thach Dong is about 3km from Ha Tien town (Kien Giang), located next to Highway 17, like a giant green rock lying majestically in the middle of a whole land. It is also known as Thach Dong Thon Van, which means rock cave that swallows clouds. This name comes from the characteristics of the cave: in the early morning, the white clouds flying across the top of Thach Dong are stopped, the clouds stop there and then hover around the cave door, making the viewer feel like the cave is smoking. clouds (swallow clouds) inward.
Inside the cave, there is Tien Son pagoda worshiping Buddha Shakyamuni and Bodhisattva Quan The Am, from Tien Son pagoda, visitors can go to enjoy Thach Dong in many different ways. Inside the cave, there are many stalactites and stalagmites with strange and funny shapes dating back thousands of years. If you stand at the entrance of the cave looking up at the top, you will feel like you are standing at the feet of an eagle preparing to take off. A very wonderful feeling. So, what are you waiting for without coming here to experience that exciting feeling for yourself?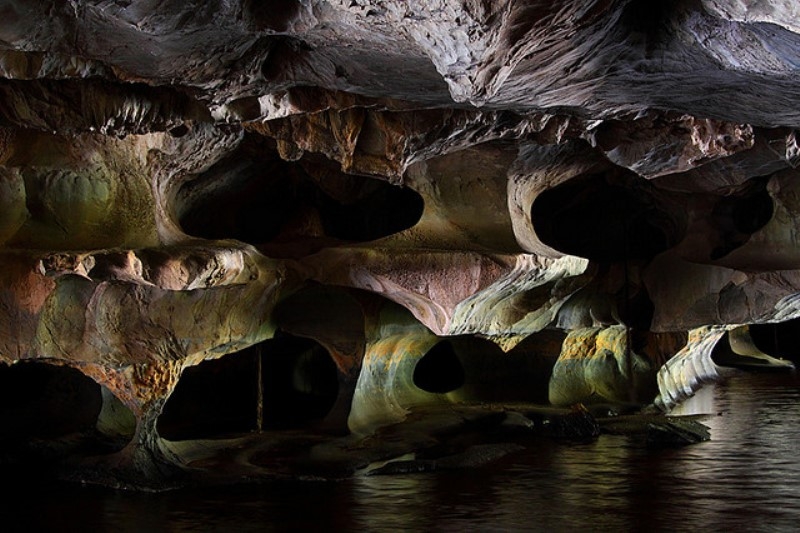 If you have the opportunity, you must definitely visit one of the caves above! It will bring you many extremely interesting experiences!
TAG: