South Phu Quoc – a living paradise honoring health
 With wonderful nature with dreamlike beaches and high-class projects created by Sun Group, South Phu Quoc Dao Ngoc reaches out to become a leading destination for the trend of investment in health.
Investing in health – an inevitable trend
The arrival of Covid-19 made the whole world realize that human health is the most valuable asset. Billionaire Warren Buffett, one of the richest people in the world, has pointed out that the most valuable investment is in yourself, in your health, mind, and spirit. However, the question is: how to invest in health?
According to the World Health Organization, "Health is a state of physical, mental and social well-being". In fact, people often tend to only care and invest in physical fitness, while the latter two components of "health" are often forgotten. Meanwhile, improving mental health and social health is not too difficult, one of the simplest ways is to find a living space close to nature.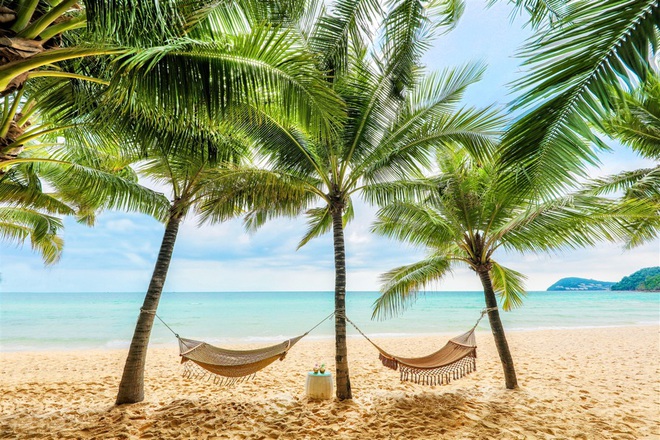 If you want to improve your overall health, find a living space close to nature.
There are many scientific studies that support this statement. "In the hospital, patients will recover faster if they are in a room with a view of nature," said Jeni Cross, a researcher at Colorado State University. The team from the University of Derby (UK) conducted a 5-year study on a group of people with a commitment to explore nature every day. The results showed that the study participants had a 30% increase in health and reported feeling happier.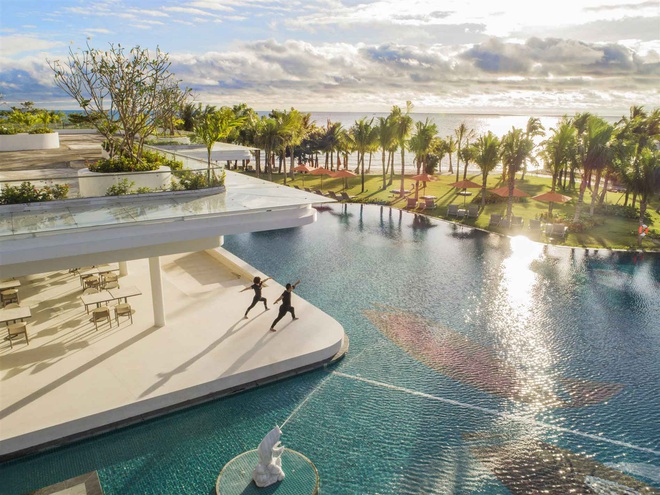 Healthcare tourism is growing 50% faster than total global travel.
Perhaps that is why recently, wellness tourism in natural destinations has become a strong development trend in the world. According to Mr. Mauro Gasparotti, Director of Savills Hotels Asia Pacific, wellness tourism is growing 50% faster than total global tourism. Luxury Lifestyle Magazine (UK) predicts that the health tourism industry will exceed $ 7.4 billion by 2024.
The top destinations for this trend are often those that possess the potential and advantages of natural beauty, natural values ​​and unique indigenous culture. For example, the Dolomite mountains of Italy with spectacular trekking routes and hay baths containing many essential oils to help treat the body and rejuvenate the spirit. Or the Finger Lakes region (New York, USA) – where you can be treated with unique methods such as cow cuddling, horse therapy or experience the silence in the old monastery.
Asia is also said to be a market with great potential for wellness tourism development. Emerging is Japan with the form of onsen baths, rock salt baths in the land of Korean kimchi or tours that combine meditation and yoga in India.
Nam Phu Quoc – wellness destination of the future
In Vietnam, experts say that Phu Quoc, especially the South Island area, is a destination with great potential for developing healthcare tourism. This place has all the ideal conditions for "wellness tourism" to take the throne, from a unique geographical location to the most beautiful beaches on the planet and a high-class tourism-resort infrastructure in the midst of nature. created by Sun Group.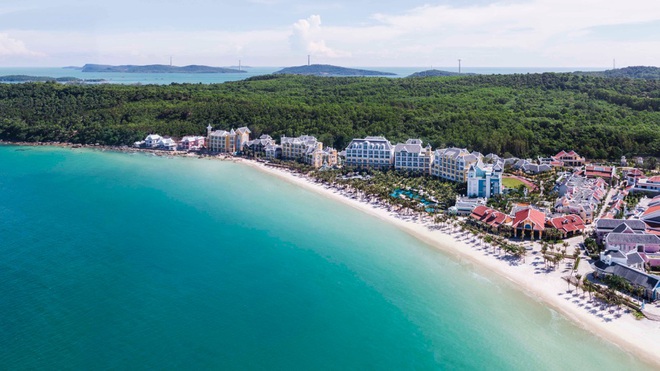 Bai Kem is one of the 50 most beautiful beaches on the planet.
It is possible to mention Kem beach, one of the 50 most beautiful beaches on the planet, adjacent to green forests and world-class resorts. The most famous Kem beach is the masterpiece JW Marriott Phu Quoc Emerald Bay resort of Sun Group, where billionaires around the world come to immerse themselves in nature and enjoy high-class health care services. Next to it is New World Phu Quoc Resort, designed as sea villages surrounded by white sand and green coconut groves, a perfect place to regenerate mental and physical health.
Bai Trao at Hon Thom is a vibrant beach in South Phu Quoc, for those who are looking for an energetic vacation, minimizing stress with sports activities such as jet-skiing, paragliding, kayak and visit the marine entertainment complex Sun World Hon Thom Nature Park; Or jump in excitement with the slides at Asia's leading water park – Aquatopia Water Park.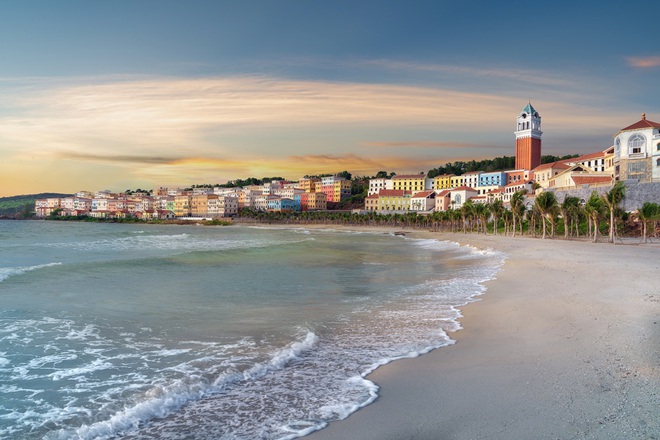 Sun Premier Village Primavera – "Little Amalfi" by the pearl sea.
For those who want to improve social health, the western beach of the South Pearl Island, belonging to the Sun Premier Village Primavera project, is a destination not to be missed. This is the only place in Phu Quoc that has a high enough altitude above sea level for Sun Group to recreate a "mini Amalfi" with rows of colorful shophouses facing the sea. Dubbed the sanctuary of new art and fashion in Phu Quoc, Sun Premier Village Primavera seems to be born for afternoon tea, when artistic emotions sublimate with the brilliant beauty of the sunset on Pearl Island. .
And if you are looking for quiet moments in the green of the forest and the sea, and soothed by the soothing sound of the waves crashing on the rocks, there is no place like the isolated villas at Premier Village Phu Quoc Resort where Ong Doi's nose.
With abundant nature, high-class infrastructure and colorful experiences, Nam Dao Ngoc deserves to be a regional wellness destination. Moreover, since the complicated development of the Covid-19 epidemic , this place has become a meeting point for many investors looking for "second homes" for a lifestyle that honors health.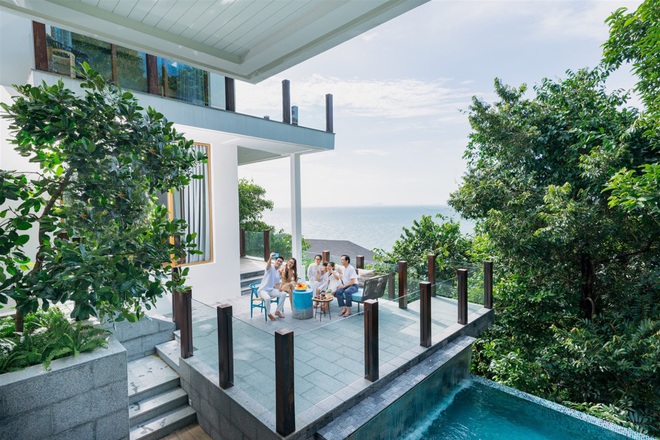 There is nothing better than being "actively relaxing" in your own home.
"If I have determined to invest in health, a 6-day vacation for me is not enough," said Mr. Hoang Tung, a businessman in the technology field. With the feature of work that can be done remotely, he decided to buy a house in Phu Quoc to be … "actively resting". "Every day is now a day off for me. After stressful working hours, a light meal with a glass of wine by the beach is all I need to re-energize," he shared.
Grasping this trend, Sun Group is preparing to launch a line of villas with a "wellness living" style, giving homeowners a resort of their own with a space of 3 floors of green nature. and state-of-the-art healthcare facilities.
No more short stereotypical vacations, having to calculate every second to make the most of your time, vacationing in your own home is a dream many people want to achieve. And there is hardly a better place than South Phu Quoc to realize this dream. Follow Dan trí
TAG: