The 'unique' mountain of the Eye of God in Cao Bang
CAO BANG – The mountain is like a giant tower located in the heart of the valley at Ban Danh, surrounded by long stretches of grass.
Having the opportunity to visit Ban Danh hamlet, Quoc Toan Commune, Tra Linh district, visitors can visit Mat Than mountain located in Thang Hen lake complex of Non-Nuoc Cao Bang Geopark. Surrounding the mountain is a large valley with green grass stretching, wild, peaceful, and quiet scenery with herds of horses grazing.
In the Tay language, the mountain is called Phja Piót, which means the mountain has a hole in it. Locals often call it the "Thung Mountain" and tourists also gradually get used to this name. As for international scientists, when researching and completing the profile of Non-Nuoc Cao Bang Global Geopark, they named the mountain as Mountain Angel Eye, meaning Mat Than Mountain.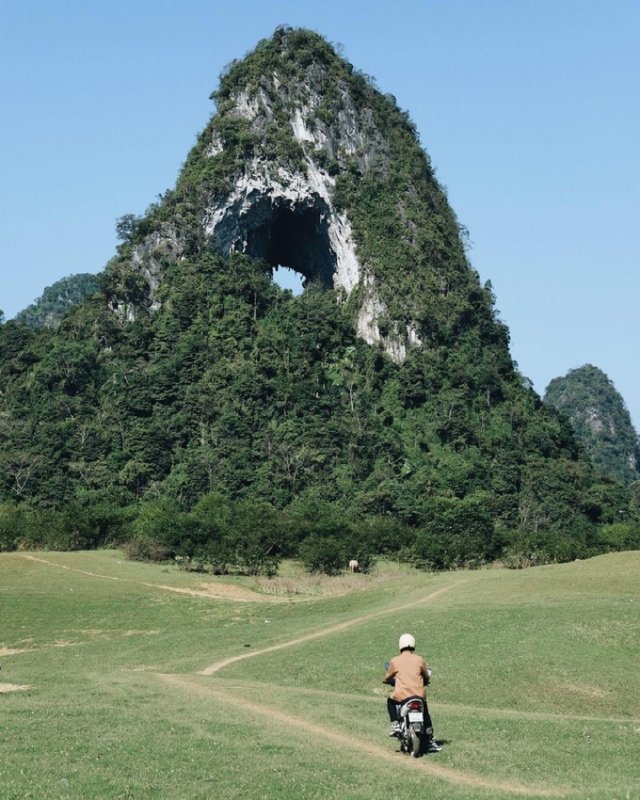 The karst landscape creates a majestic and poetic look for Non Nuoc Cao Bang Geopark. Photo: @hahien_doy/Instagram
The mountain is about 100 m high, looks like a giant green tower in the middle of the valley. A special highlight is a hole through the mountain bed with the largest diameter of about 35 m. The masterpiece of nature, formed in the process of geological tectonics that took place tens of millions of years ago, is a rare unique feature in the limestone mountain system in Vietnam.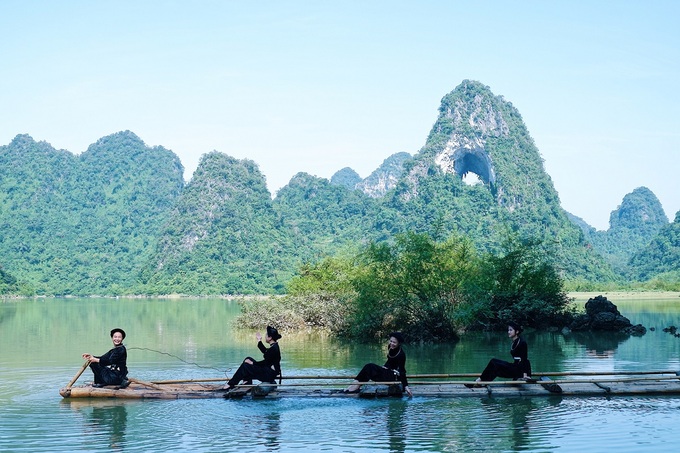 The mountain is like a breaking point, adding beauty to the Thang Hen lake system.
In addition to admiring the mountain, the surrounding scenery is also stunning. It's a large valley that varies with the seasons of the year. In the dry season, this place is covered with a green color of young grass, each herd of buffaloes and horses leisurely graze, the flat ground can be used as a camping place or suitable for walking, cycling, cycling around and watching. landscape, wind. In the rainy season, the area turns into a large lake that can be rowed and fished.
Along the trails near the mountain, there is also Nam Tra waterfall, a beautiful waterfall in the area worth visiting or you can visit Ban Danh village with houses on stilts roofed with yin and yang tiles, stone fences, rice fields, corn fields… of the Tay people in the region.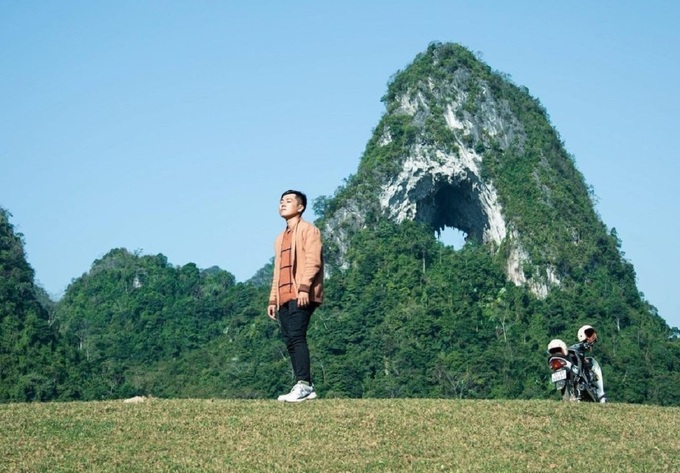 The convenient means of transportation to Mat Than Mountain is a motorbike. Photo: @hahien_doy/Instagram
Mat Than Mountain is about 50 km from the center of Cao Bang City, the road to the mountain is commented by tourists as quite difficult to find, in the rainy season the road can be a bit muddy, traveling by motorbike is the most convenient. Along the way, you will pass Ma Phuc pass, one of the most famous and beautiful passes in Cao Bang with winding roads. Follow vnexpress
TAG: