5 things to know before going to Diep Son to avoid being cheated
As a new and quite interesting destination in Khanh Hoa, Diep Son Island is a certain place that will bring you memorable experiences. This place attracts tourists by its wild beauty and especially the most unique road floating in the middle of the ocean in Vietnam. Therefore, the number of tourists coming to the island is increasing dramatically. Vinlove would like to give some necessary information to help you avoid the scams here, ensuring the trip has real meaning.
Diep Son Island only goes by canoe, not by boat
Currently, the means of going to the island are mainly canoes, only a few backpackers use fisherman's boats to cross the island, this way is not safe and there is no insurance at all. Currently, there are fishing boats participating in carrying passengers to the island to play very dangerously. This condition is very common. The reason why renting a fishing boat is popular is because it is cheap and costs less. Accordingly, renting a fishing boat carrying 15-20 people to the island only costs 400,000 to 500,000 VND/day, while canoeing costs 3 to 4 million. Due to the low price, many people take advantage of fishing boats to conduct illegal tourism activities.
Besides, they also have the trick of "hanging goat's head to sell dog meat". If you see a tour for sale that takes the train, it is a sign that you are being scammed. As soon as you step into the car, the guide will immediately announce that today because of some ABC reasons, you can't take the train, you have to pay an additional 80-100k to go across the island by canoe. At this point, you will have no other choice and have to do what they say. So please be careful.
Canoes with sizes ranging from 16 – 36 seats run from the mainland to the island for about 15-20 minutes, but usually with enough numbers, the canoes will run. If you are late or few people (3,4 people)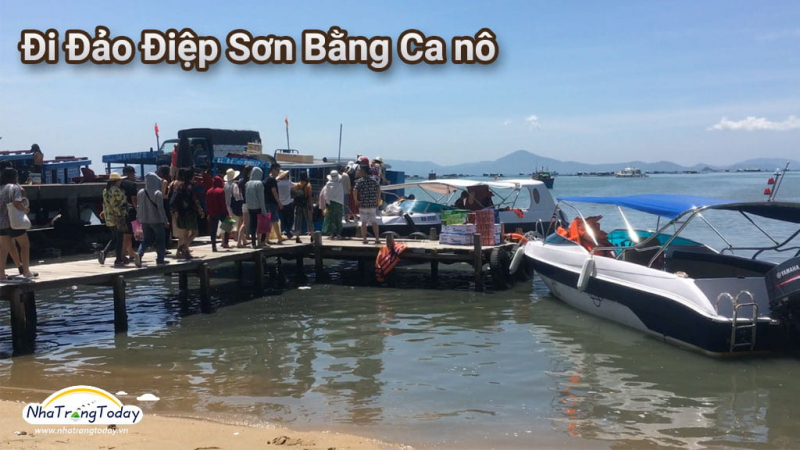 Diep Son Island only goes by canoe, not by boat
Cheap tour with less experienced guide and lunch cut
It's true that "whatever you get". When you have accepted to buy a cheap tour, it means that you should prepare to welcome the lack of quality service. Most cheap tours hire inexperienced guides or are collaborative travel students. These people sometimes do not have enough knowledge in professional activities, so it will make you feel vague, the trip is not scientifically planned.
Along with that, many cheap tours will cut your lunch for unconvincing reasons.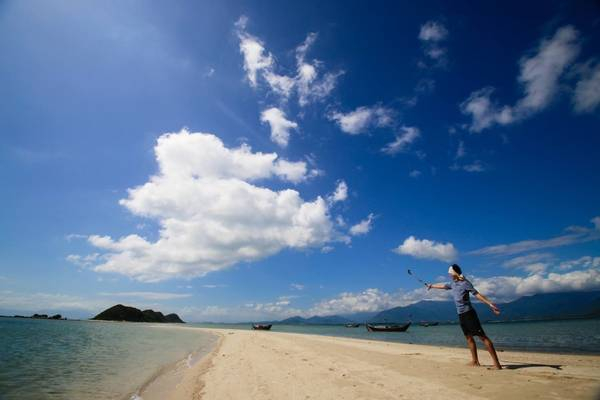 Diep Son Island
Buy a ticket to Diep Son island but it's just a spontaneous tourist spot
Diep Son Island is known for its famous sandy road in the middle of the sea, when you just go to Van Gia wharf (Van Ninh district), you will immediately encounter many ticketing points to visit this island cluster, including points of sale. underground ticket". After paying the money and being given a ticket, but the ticket is not printed clearly.
Although many tourists buy tickets to Diep Son Island, it is actually just a spontaneous tourist destination, not Diep Son Island as advertised with a sandy road in the middle of the sea. But discovered, it was too late to "bite teeth" to accept.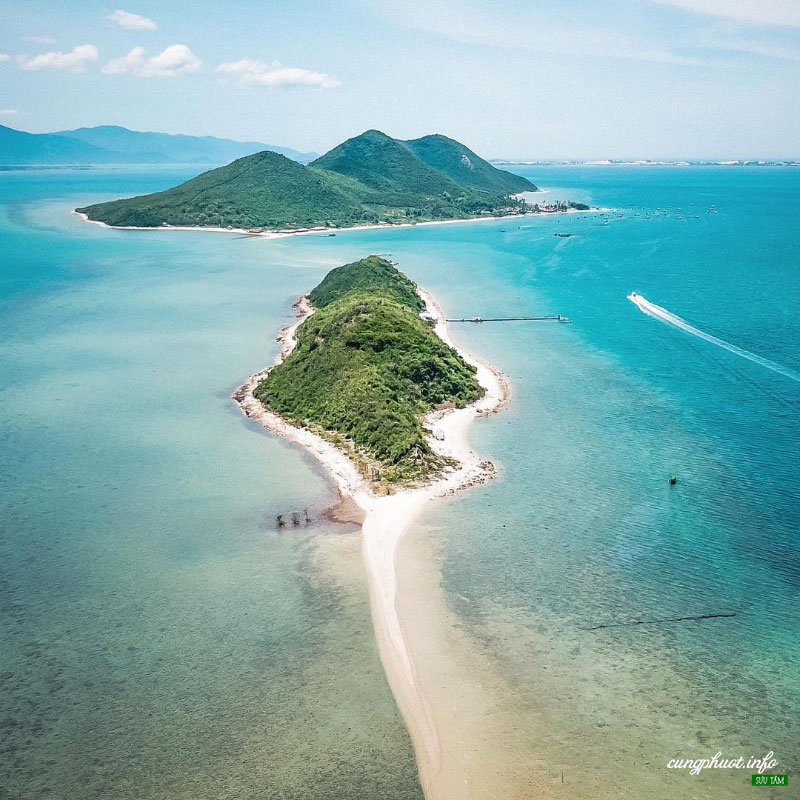 Diep Son attracts tourists by the walking path connecting the two islands, which only emerges when the tide recedes
The schedule has Doc Let tourist area, but it is only "slope"
Doc Let area is currently selling tickets of 50k/adult and 25k/child, including bathing services at a clean beach, free chairs and tents. Along with that, there is a "Free Doc Let" area which is a residential area with an unclean beach and no chairs or anything. Therefore, when you see the schedule with Doc Let written on it, you should actively ask whether you are going to Doc Let tourist area or entering a people's area to avoid surprises when you arrive. This also needs to be careful to avoid being deceived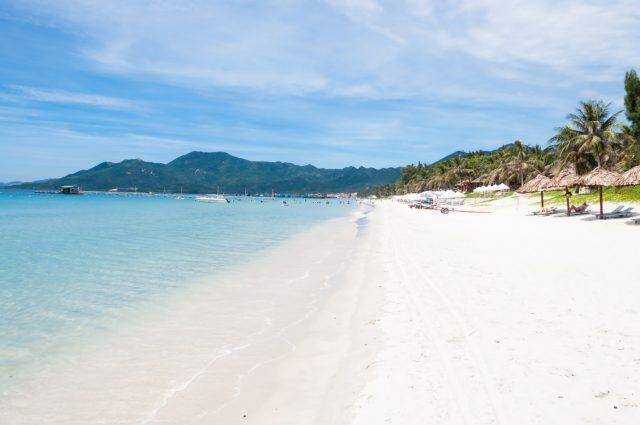 Doc Let tourist area
The right time to go to Diep Son
The South Central region usually has beautiful weather all year round, from December to June next year is the most ideal time to travel to Diep Son. Because this time the sea is quite calm, the climate is dry, warm, with little rain, you will not get seasick, the fun plan will not be affected by the weather. Add a small note when coming to Diep Son the You should avoid the 15th and 30th (lunar calendar) every month because these days are full moon waters, the afternoon water recedes quite a lot, so the road under the sea is quite muddy and bare, not as beautiful as other days. ..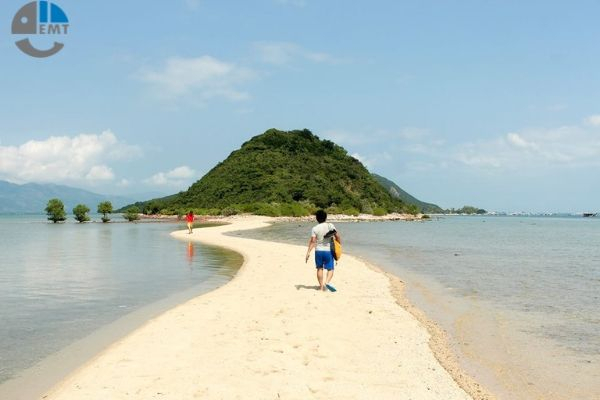 The best time to visit Diep Son is from December to June
Diep Son Island will definitely be an interesting and ideal tourist destination for everyone. However, scams will lose the meaning of the trip. Therefore, please carefully refer to the above content to have the best preparation and vigilance.
Photo: Internet
TAG: