Top 10 most attractive destinations in the West of Vietnam
Referring to the West, people often think of charming and dreamy scenes associated with the image of calm rivers. If you have the opportunity to visit the West during the floating season, go to the following places to be able to feel the beauty of this place.
Vam Nao – An Giang
Vam Nao is a quite famous island in Phu Tan district, located near the beginning of Ong Chuong islet, Cho Moi district, An Giang. During the flood season, Vam Nao has a unique leveling phenomenon extending from the Tien River to the Hau River.
During the period from August to November, when traveling to Vam Nao, you will experience the feeling of canoeing and explore the gentle and poetic canals. You will witness the people removing the fish, enjoying the delicious tubers.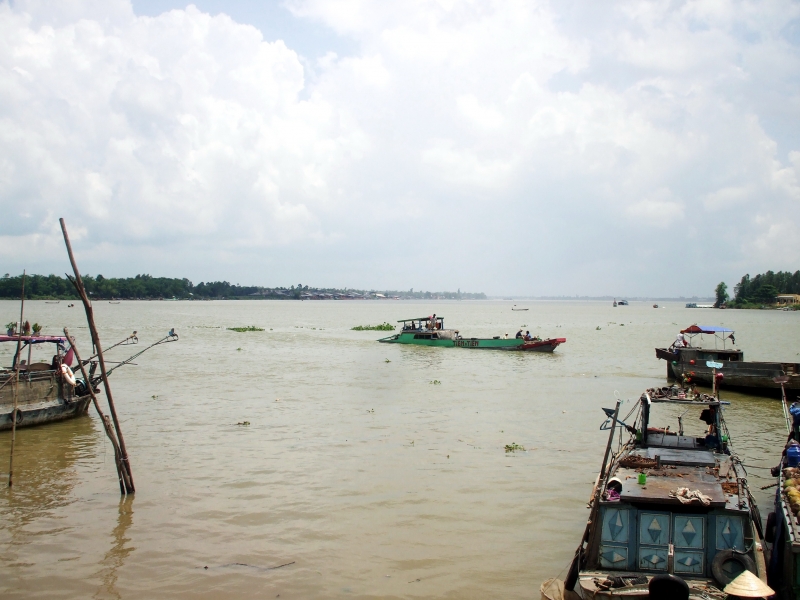 Vam Nao – An Giang
Tra Su Melaleuca forest
During the period from October to November, Tra Su Melaleuca forest becomes more beautiful with the yellow color of the outstanding dandelion flower, brilliant on the fresh green color of duckweed.
If you want to see all the green in the Melaleuca forest, come early in the morning. At that time, the duckweed has not been pushed away by the boat and the birds are also chirping to leave the nest.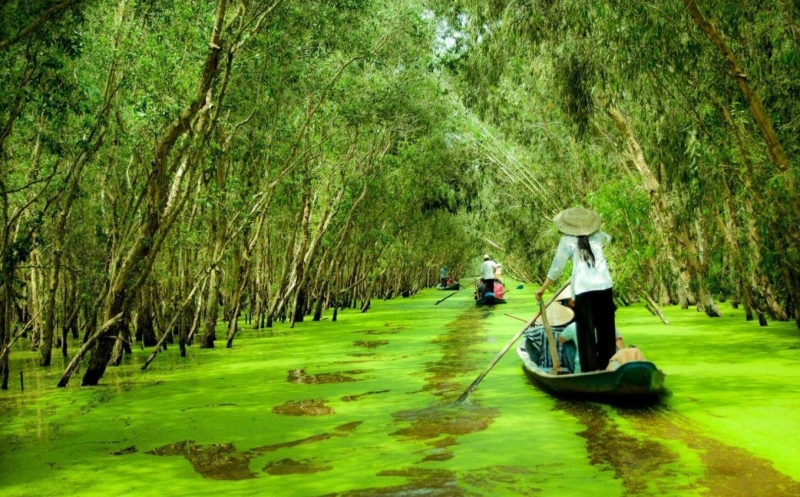 Tra Su Melaleuca forest
Bung Binh Thien – An Giang
This is one of the largest freshwater lakes in the Southwest region, close to the Cambodian border with the Binh Di river in An Phu, An Giang. Bung Binh Thien is associated with a legend about a general who came here to expand his barracks, encountered a drought, so he prayed to God and then stabbed his sword into the ground.
There, a stream of water sprayed up and flooded the lake like it is today. When coming here around September – November, you will be able to see lotus flowers, flowers, pick wildflowers or pull a fishing net.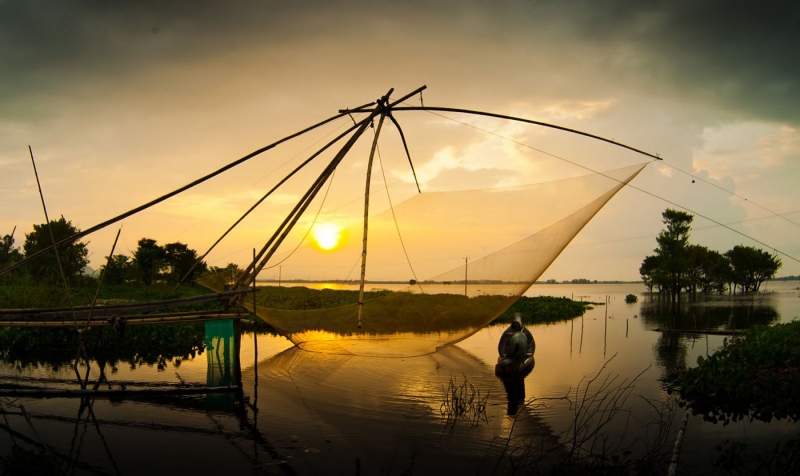 Bung Binh Thien – An Giang
Ta Pa – An Giang
In the flood season, the field here looks like a giant green carpet of rice or rows of palm trees in the sky. To have a panoramic view of Ta Pa field, it is best to climb to the top of the mountain of the same name. Sure, it will feel great.
Ta Pa – An Giang
Tram Chim National Park
Tram Chim National Park is located in Tam Nong district, Dong Thap province, with an area of ​​about 7000ha and has been recognized as a Ramsar garden since 2012.
The experiences that you will have when coming to Tram Chim National Park are enjoying delicious food made from reishi, canoeing and picking wildflowers, watching lotus flowers in full bloom.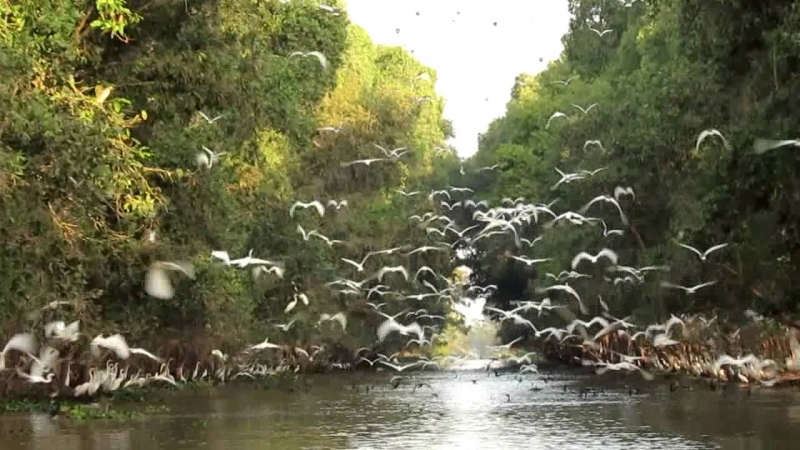 Tram Chim National Park
Fruit garden
Coming to the West, it is impossible to ignore the large fruit gardens, such as: Cai Mon (Ben Tre), Vinh Kim (Tien Giang), My Khanh (Can Tho)…
You will be able to pick the fruits in the garden, enjoy them directly in the garden and buy them for your loved ones at a cheap price.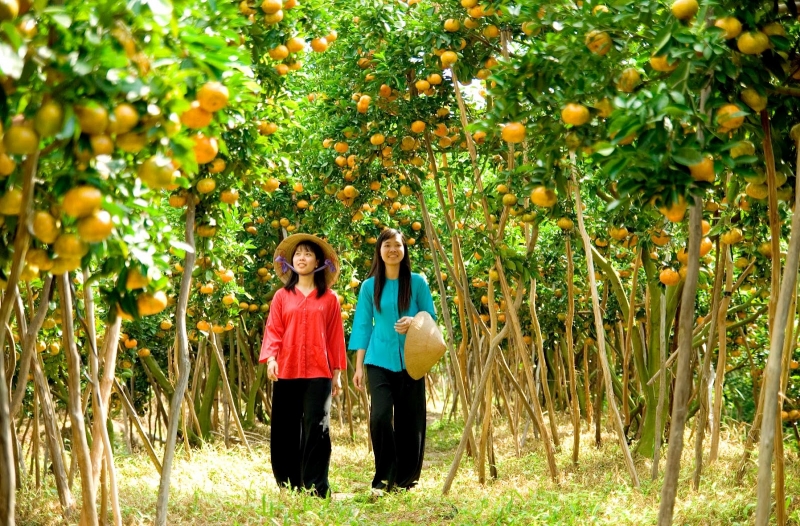 Fruit garden
Sa Dec Flower Village – Dong Thap
No matter what time of year, when coming to Sa Dec, you will also admire the shimmering, colorful flowers.
If you want to take pictures at the flower garden, you should ask the landlord first! And, remember, be very careful not to spill, break or crush their flowers!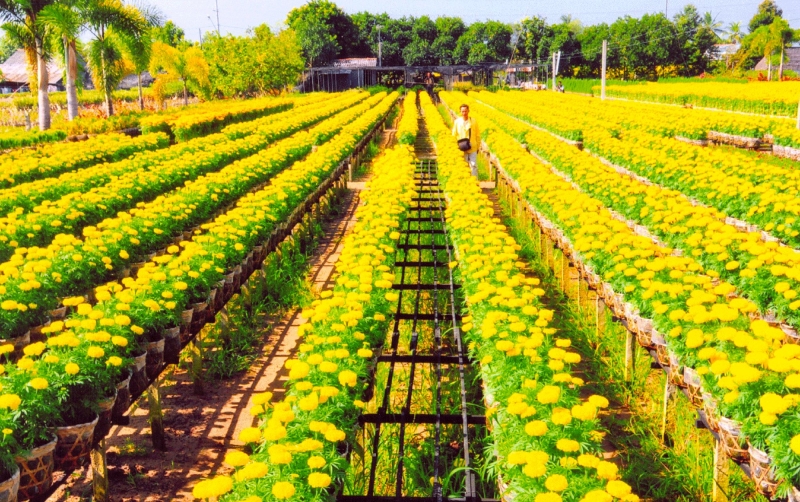 Sa Dec Flower Village – Dong Thap
Nga Nam Floating Market – Soc Trang
Nga Nam floating market is one of the three largest floating markets in the Southwest region. The market is located right in the center of 5 major canals: one way up to Nga Bay to go to Hau River, one way down to Bac Lieu and Ca Mau, the other 3 turns to Rach Cai Trau to go to Rach Rach. Xeo Chich goes to Vinh Quoi – Ngan Gua, Phu Loc – Thanh Tri, and Xang Sin Canal flows to Tra Bang – to Cai Lon river in Long My district – Hau Giang.
The market starts meeting from dawn until 10 am, then gradually stops. Coming to Nga Nam floating market, besides feeling the interesting features of the most attractive market in the world, you also do not forget to enjoy delicious snacks and buy cheap items. Please.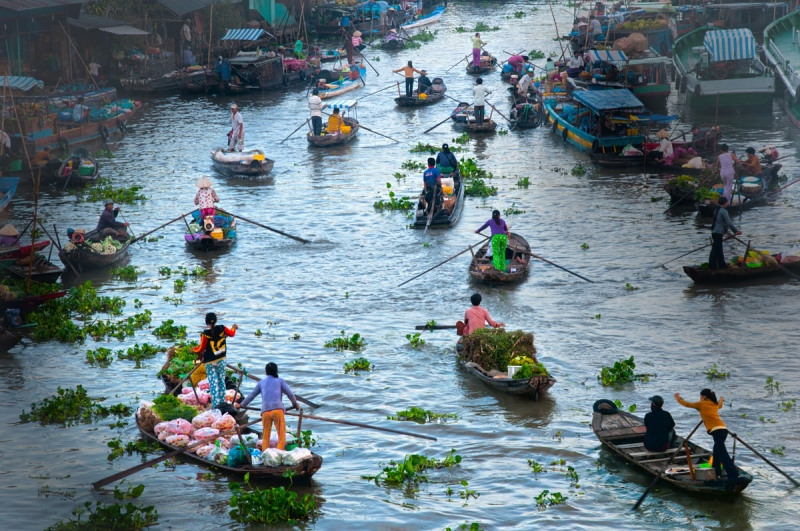 Nga Nam Floating Market – Soc Trang
An Binh Isle
In Long Ho district, Vinh Long province, there is a very famous isle forest, which is An Binh isle forest. It must be said that the fact that there are from 400,000 to 500,000 visitors every year, enough to see its attraction is undeniable.
What does the forest of An Binh island have? You will pass by many fruit gardens laden with branches such as tangerine gardens, pomelo gardens, rambutan gardens, durian gardens… And you will surely be able to go to one more place, which is the Vinh Sang tourist area. You will be able to fish for crocodiles, go to the monkey bridge… and eat things that are only found in the West of the river.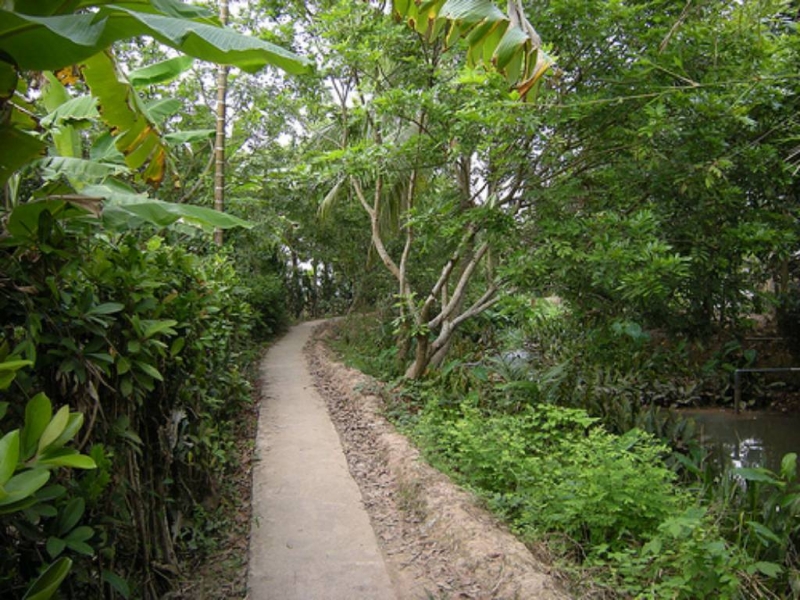 An Binh Isle
U Minh Ha Forest
It is a famous forest that appears a lot in Vietnamese literature. U Minh Ha forest has many legends and many mysterious stories of it. When you come to Ca Mau province, what you should do is visit the U Minh Ha forest right away. It has a primeval Melaleuca forest and a series of rare animals that are being preserved. And the thing that will make you most excited, is probably going to the forest to get honey. Of course, don't forget to take some pictures of its natural beauty.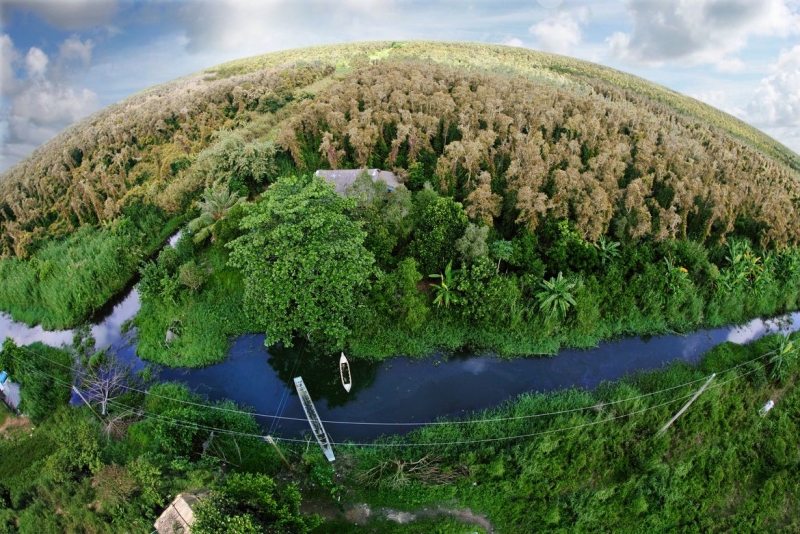 U Minh Ha Forest
Above are the 10 most famous areas in the West during the floating season in Vietnam. How many places have you been to? If not, please do a trip to the West, visit all the above areas to experience the beauty that nature has bestowed on the West of Vietnam. And don't forget to leave your feelings below in the comments section for us.
TAG: