Co To Island Travel Guide & Things to Do – 2021 All You Need to Know
Understand Co To island is an archipelago located in the Gulf of Tonkin, including a large Co To Island, a small Co island, the island of Thanh Lam, Tran, and countless islands and a small island. Besides swimming, visitors travel there to visit natural forests, lighthouses, parks and memorial statues of Ho Chi Minh, wharf, fishing village, the bay, natural rocky Get in Most people come to Co To without a tour.
The boat is the only way to get in Co To. The boat starts from Cai Rong town (Van Don – Quang Ninh). The boat will run through the Bai Tu Long Bay, to pass to Quan Lan Island and come to Co To island, each trip takes between 3 to 3.5 h depending on the weather.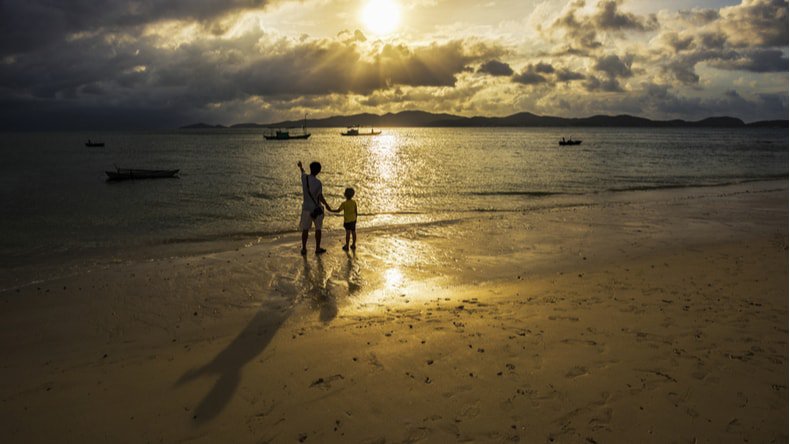 Overview
Consisting of around 50 islands, Co To is an archipelago in the east of the Quang Ninh province. Currently, around 6000 people live there in roughly 1500 households. There is great tourist potential and it is expected that the islands will be developed into tourist zones in the near future, so now is the best time to visit as the archipelago is still unspoiled. Being only 6 miles (9 kilometers) away from Halong Bay, Co To is great to visit in combination with a Halong Bay trip.
How to get there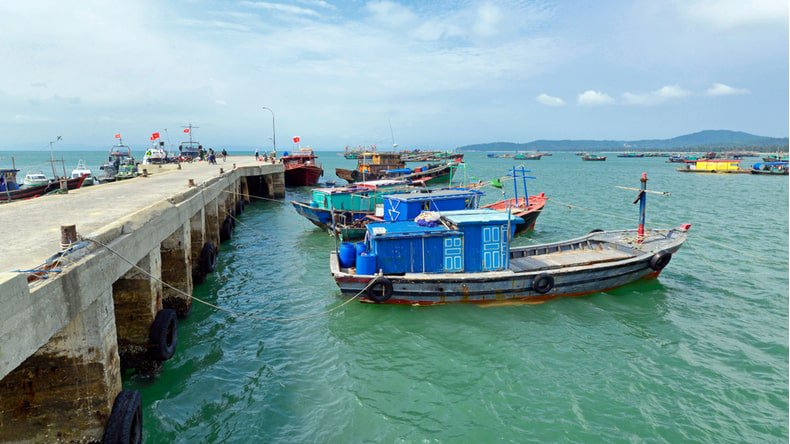 Pier on Co To island
There are several ways you can travel to Co To with the bus being the most ubiquitous mode of transportation. The departure point will be Hanoi. Keep in mind that Co To is an island and that you need a different form of transportation for the last leg of your trip.
First leg: Hanoi to Van Don or Cai Rong port by bus.
Second leg: Van Don or Cai Rong port to Co To island by ferry or speedboat.
Hanoi – Co To Island Trip Overview
Distance
300 Kilometers
Average travel time
4-6 hours
Price
350,000 VND to 450,000 VND
Bus
It's best to catch a bus to Mong Cai or Cua Ong from either the My Dinh or Luong Yen bus station, whichever is more convenient. Tickets range from $5 to $9 USD. The bus leaves around every half hour and takes about 4 to 5 hours to get there. The last stop on the Hanoi to Co To line is Nga Ba Van Don (Bai Chay). When traveling to Co To, it's best to ask the bus driver to drop you off at the Van Don post office as it's only 1 mile (1.6 kilometers) from there to Cai Rong port. Either walk or take a taxi from Van Don post office to the port.
There are also direct buses from Hanoi to Co To Island:
Bus Operator
depart
Arrive
Price
VietKite Travel (46-seater bus)
Hanoi Opera House (01 Trang Tien) – 01:00 am
Co To Island – 08:30 am
430,000 VND
VietKite Travel (46-seater bus)
Cau Giay Park (Maps) – 00:30 am
Co To Island – 08:30 am
430,000 VND
Motorbike
Traveling by motorbike has a great advantage that you're your own boss and can make the most of the trip there. The disadvantage is that it's hard to take a lot of luggage and it might not be as comfortable or safe as a bus. This option is only recommended for experienced drivers as Vietnamese roads can be quite treacherous.
The distance from Hanoi to Van Don is around 130 miles (200 kilometers). Follow Highway 1A – 18 to Quang Ninh. Take a right at the Van Don intersection and cross the Van Don bridge. Take a right at the post office and follow the road to the Cai Rong port. You can take your bike to the island for around $6 USD. It's around $1 USD a day for parking if you decide to leave your bike at the port.
Once you're at the port you have two options to get to the island: by speedboat or by boat.
Speedboat: A high speed boat leaves between 1:00 and 1:30 p.m. on weekdays and takes around an hour and a half to arrive. The average price for a ticket is $9 USD a person. The name of the train is the Manh Quang high speed boat.
Public Boat:The boat leaves the harbor every weekday at around 7:00 a.m. It'll take around 4 hours to reach Co To and a ticket is around $5 USD. For obvious reasons, the boat is not recommended for people who are prone to seasickness.
To book Manh Quang speed boat, visit their official website: https://taucaotocmanhquang.com/
Getting around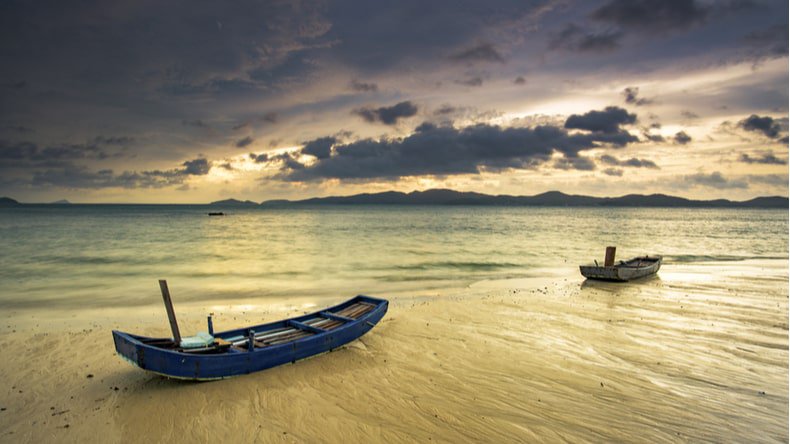 Co To island beach
The best way to get around the island is by motorbike or taxi. The price of a rental motorbike ranges from $6 USD to $10 USD and the price of a liter of gas is about $1.25 USD.
If you're not comfortable driving a bike, taxis are a great option as well. You'll find both car and motorbike taxis on the island.
When renting a vehicle, always ask for the price first and haggle over the price if you think you're paying too much. As more tourists come to the island, more people will try to scam you into paying more money.
Where to stay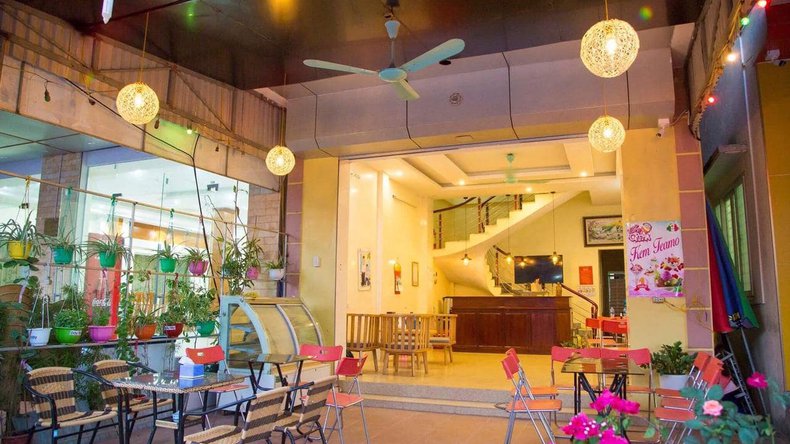 Mai Linh Hotel
There are a few hotels and homestays located on the island. When arranging a stay on the island we recommend having a look on booking.com or agoda.com. Even AirBnB has made its way to the island and might be worth having a look at.
Below are three of the highest-rated hotels on the island.
1. Coto Center Homestay
Located around 2 miles (3.5 kilometers) outside the town center, this homestay comes highly recommended by guests who have previously stayed there.
It features spacious, quiet rooms with air conditioning and offers free parking and wifi. An Asian breakfast is included as well. The price per night for two people is around $20 to $25 USD a night.
Check rate on Booking.com
2. Lan Quan Hotel (Lan Quan)
With 400 meters away from the town center, this hotel is a little bit more central. Guests who have stayed at Lan Quan Hotel rate the wifi as excellent and every room come with a private bathroom and air conditioning.
The hotel has a communal kitchen and lounge. The price per night for two people is around $17 USD. Breakfast is optional for an additional $1 USD a night.
Check rate on Booking.com
3. Mai Linh Hotel
Located close to the ocean, this hotel offers ocean view rooms. Free wifi is included and there's a terrace on the premises where guests can relax and enjoy island life. Rooms with two double beds cost around $30 to $35 USD a night. Breakfast is optional for an additional $17 USD a night. When booking here be sure to book a sea view room, but mountain view rooms are also available. When traveling with a bike, parking can be arranged at an extra charge.
Address: Ngã 3 cảng, Co To District, Quảng Ninh.
Things to do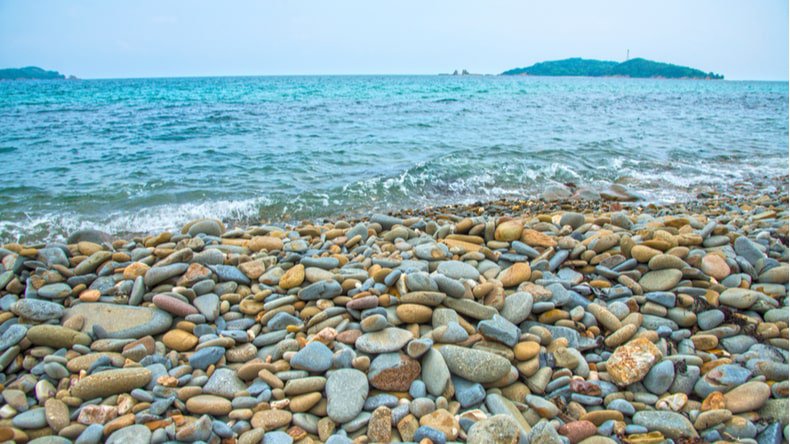 Hong Van Beach
From beaches to landmarks, there are a lot of things to see and do in Co To. Below are the most popular and recommended things to do in Co To.
1. Co To Lighthouse
Located on the east side of the archipelago we find the Co To the lighthouse. It is on top of a mountain around 3 miles (5 kilometers) out of town. It's the highest point on Van Don island and was built in the late 1800's. Hiking up the mountain to see the lighthouse is an adventure in itself as the forest is dense and tropical.
The lighthouse is a must-visit as it offers great panoramic views which really sparkles the imagination.
2. Co To Church
Consecrated in 2013 this is the youngest and also the only church on Co To island. It's a small church that measures 27 meters in length and 10 meters in width and was built at the foot of a hill. Being the first and only church, and being built just so recently, makes this a popular tourist attraction.
3. Cau My Rock
Cau My Rock is a romantic place visited often by young couples in love. The rock is shaped like a mouse tail facing the ocean. A product of thousands of years of erosion, Cau My is a unique sight to behold on Co To.
4. Hong Van Beach 
Located 4 miles (7 kilometers) outside of Co To town is the beautiful Hong Van beach. Beautiful white sandy beaches will help you relax and unwind. Come to Hong Van to have a nice beach day or simply go for a nice walk after dinner as the sunsets.
Besides Hong Van beach, Van Chai (Van Chải) beach is also a beach that comes highly recommended. Van Chai is slightly closer to Co To town.
5. Nature On Co To
There are a couple of islands where you can go hiking and enjoy the unspoiled nature that Co To has to offer.
20 minutes from Co To is Thanh Lan Island. It has ancient forests intertwined with winding roads and beautiful sandy beaches. The water on Thanh Lan is clean and crystal clear. Fresh seafood is available on the island.
Another island that's great to explore is Co To Con island. It's a military island that has no permanent population. With a wide array of flora and fauna, it's a great place to spend the day and hike.
What to eat?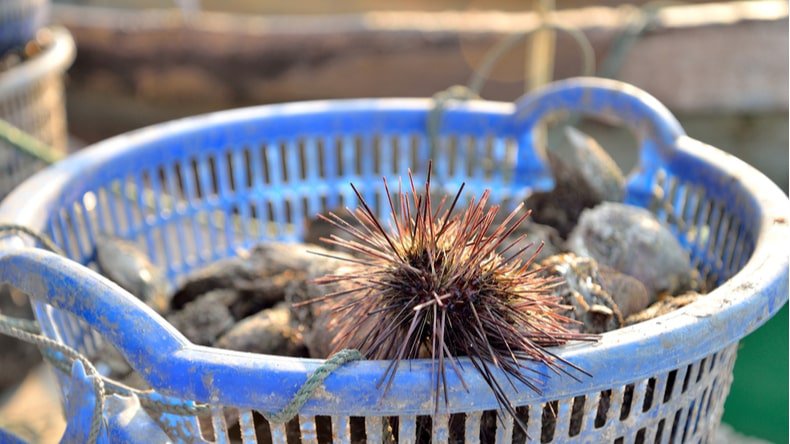 Oysters and urchin in local market in Co To.
There are a lot of local specialties on Co To island. Find our three top picks below.
Abalone
Abalone is a sea slug that is extremely valuable and rare. It is a highly exclusive ingredient and contains many nutrients. Abalone can be stewed, grilled or fried and is often served with rice, porridge or in a soup. When in Co To, definitely try out abalone.
Sea Urchin
Although it doesn't look very appetizing with its prickly appearance, on Co To this hostile sea creature is transformed into a delicious dish. Often combined with ginseng, it is best enjoyed raw, grilled or together with porridge. It's nutritional value is high and it's a popular item on the menus of Co To's restaurants.
Holothurian
Holothurian is a different name for sea cucumber. This dish is particularly popular with women as it's believed that eating sea cucumber slows down the aging process and gives you young-looking skin. In general, holothurian is considered to be part of a healthy well-balanced diet and cannot be missed when in Co To.
When leaving Co To, be sure not to leave empty handed. If at all possible, try and buy some fresh seafood off the local fishermen before going back to the mainland.
Weather & when to visit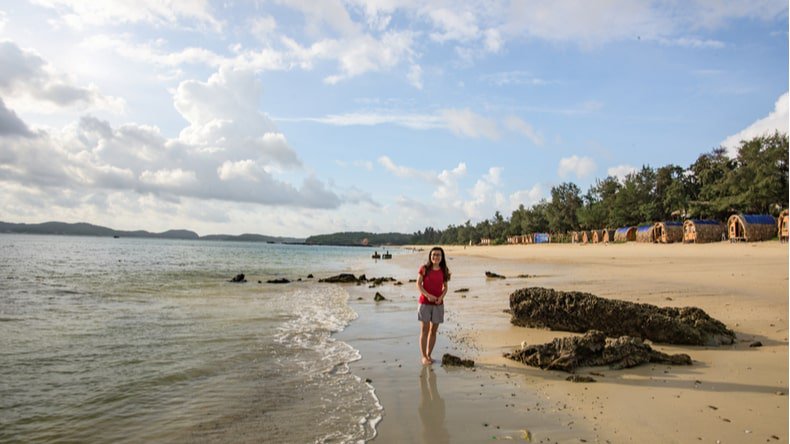 Co To Island in July!
Co To has a tropical hot climate, with two distinct seasons: wet and dry. In the summer the weather is hot and wet while the winters are generally a bit cooler and dry. The average temperature year-round is around 22°C
As many people prefer the cool, dry weather in the spring and fall, Co To is busiest from March to April and from September till October. More sunny days and dryer weather are to be expected during these months. Temperatures in summer are highest with a high of 32°C. Despite the high temperatures and promise of great weather, summer is also when there's a lot of rainfall.
Winter is from December to March. Average temperatures are around 20°C and it's relatively dry during this period. At a glance:
In general the months of March, April, September and October are the best to visit.
Co To weather average:
Month
High / Low(°C)
Rains
January
18° / 12°
4 days
February
19° / 14°
4 days
March
22° / 17°
7 days
April
26° / 21°
6 days
May
29° / 23°
8 days
June
31° / 25°
9 days
July
32° / 26°
11 days
August
32° / 26°
12 days
September
31° / 25°
10 days
October
28° / 22°
4 days
November
25° / 18°
3 days
December
20° / 14°
3 days
Source: 2018 weather: nchmf.gov.vn/web/vi-VN/62/19/120/map/Default. aspx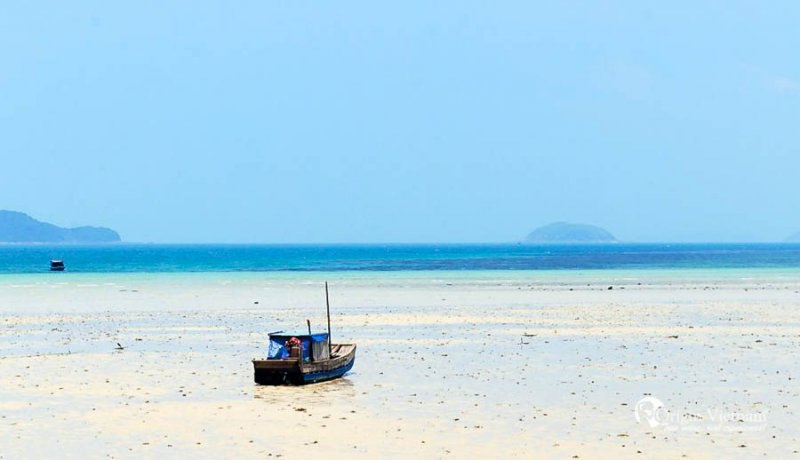 How Co To Island Is Unique?
Co To Island fascinates visitors with its pristine beaches with white sand and clean, clear water, beautiful scenery. Co To's majestic nature is the combination of forest, sea, fishing village and especially the gentle, sincere and hospitable islanders.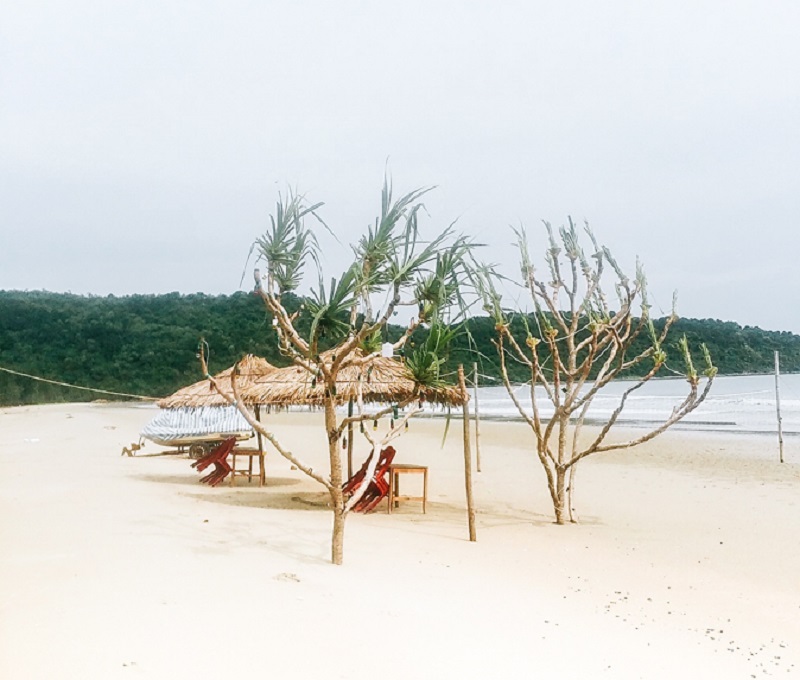 Top Things To Do In Co To Island?
At Co To, there are many beautiful tourist spots for you to visit and explore. With just a motorbike, you can easily explore the beautiful tourist attractions of the entire island. Here is a list of beautiful tourist attractions of Co To you should visit.
1. Co To Lighthouse
This lighthouse was built in the late 19th century. Standing from above Hai Dang light you can observe the panorama of Co To island.
2. Cau My Stone Beach
Located in the south of Co To Lon island. Cau My has a sedimentary rock system that has been eroded over thousands of years by seawater. It creating a rare wonder compared to other famous islands of Vietnam.
3. Hong Van Beach
Located in the east of Co To Island, Hong Van beach is calm, the waves are rolling like a lake. Because Thanh Lan Island is located to block the wind from the sea. The soft sandy beaches along with the clear blue sea here will make visitors unable to leave their feet.
4. Van Chai Beach
It is beautiful, nestled on the beach with a long stretch of fine sand, charming rolling waves. In particular, the seawater here is always a beautiful blue, changing different shades of blue whenever there are small waves that follow each other on the shore.
5. Love Road
2km long road is paved with red brick, along the coast, located about 100m from the town centre. The two sides are two rows of blue, blowing in the wind, walking here is extremely romantic.
6. Co To Small Island
No residents, but attracts the most tourists of Co To archipelago. Because of its beautiful untouched beaches.
The island is more than 1 km away from Co To. You do not need to apply for a permit and can hire a wooden boat to go to Co To island with a travel time of about 30 minutes.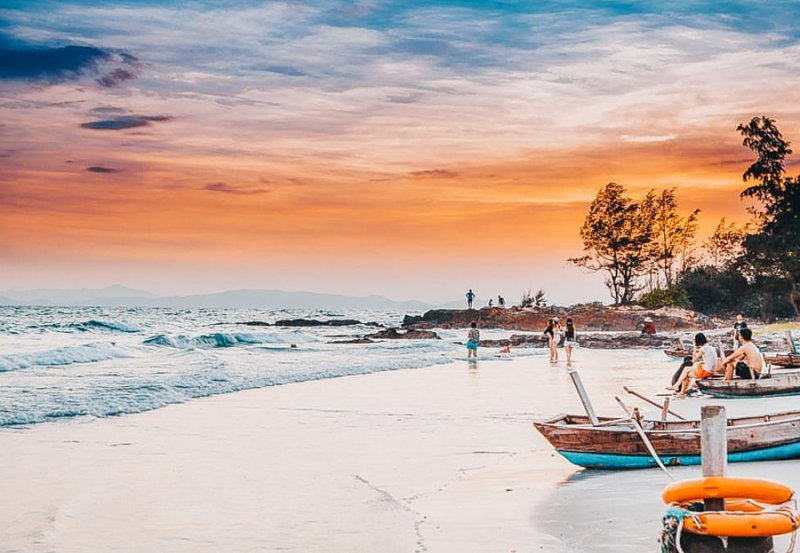 When Is The Best Time To Visit Co To Island?
You can go to Co To any time of the year. However, going to the summer season is always the first choice of travellers. If planning to go check the weather forecast to avoid rainy or stormy days.
How To Get There?
To come to Co To Island. You need to go to Cai Rong port in Van Don district, Quang Ninh to buy train tickets to the island. There are two types of ships you can buy tickets to go:
– High-speed train: Depart at 13:00 every day, time to go to the island is about 90 minutes.
– Wooden ship from Halong Bay: Departure weekdays at 6:30 am, travel time to the island is about 150 minutes.
The departure schedule depends on the weather situation at sea. So you should contact Cai Rong Port in advance to inquire about the departure schedule to get the latest information.
Recommended Accommodation In Co To Island
The centre of the island is where there are many motels and hotels for you to choose from. This area also has quite crowded services so choosing to stay here is convenient for eating and travelling.
Coto Center Homestay
Cuong Thinh Homestay Coto
Hoang Trung Hotel
Golden Coto Hotel
Green Coto Hotel
Truong Xuan Resort
Coto Jade Island
What To Eat In Co To Island?
Co To seafood is famous for being fresh and delicious, you definitely can't miss the seafood dishes on this beautiful island. In the town, there are many restaurants with delicious food at reasonable prices.
If you do not want to go to a restaurant. It is also fun to order meals with your property, or buy seafood from the Market and rent a cooking service at the property.
Images Source: Internet
TAG: