The Saigon house won 4 international awards thanks to the 'tropical forest'
The house has an area of ​​​​252 m2, located in a new residential area, next to a park, covered with green trees from the front to the inside, making the owner feel like living in the forest.
Seeing that this is one of the few land plots adjacent to public green space, architect Vo Trong Nghia and his associate's incorporated greenery into the interior space of the building, turning it into an extension of the park. with a "rainforest" inside.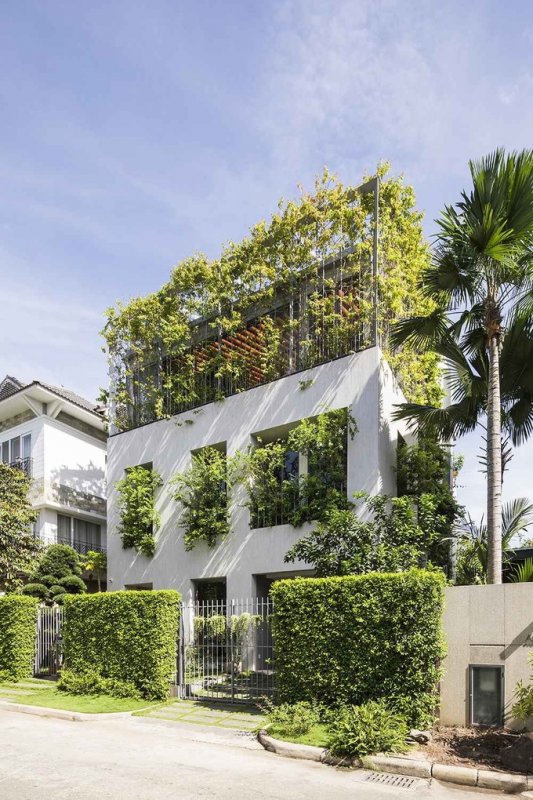 The house is seen from the outside.
Indoors, the design team "cuts" a three-story square through the diagonal direction of the section, providing natural ventilation through the house in a chimney effect, thereby reducing the use of air conditioning.
On the ground floor, the living room is designed in an open direction, harmonizing with the trees outside. On the upper floors, the shade of green trees also covers the space.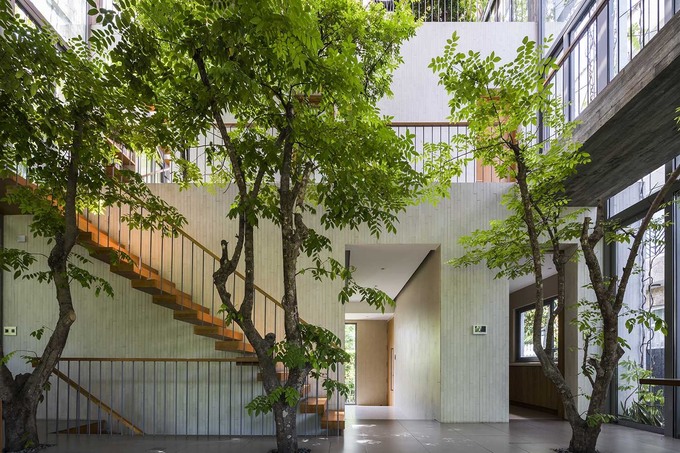 Trees cover the space to create an indoor forest.
Different from the common living area, private rooms such as bedrooms are designed as solid squares, more private and discreet. Planting plants in the windows help block direct sunlight, provide cool breezes, and brighten up the interior space.
The blue bar system on the top floor provides natural light to the private rooms, bringing a sense of continuity from the park to all three floors of the house while creating a shadow effect.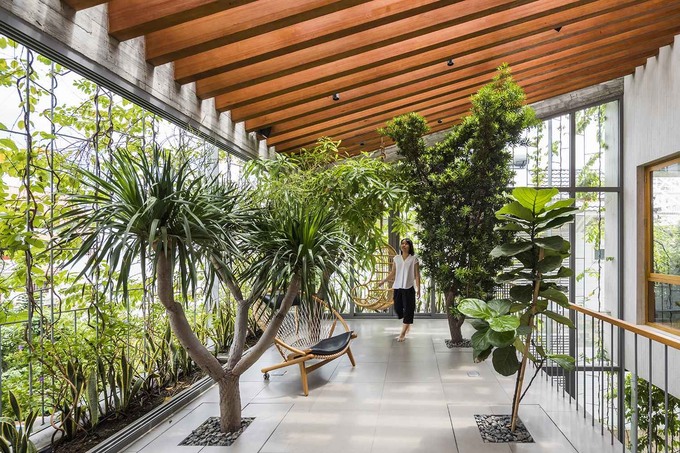 The system of slats on the roof, windows and atrium helps the house to be full of light.
With the idea of ​​​​bringing trees into the house, the project above won the Architecture – Environment – New category of the Architizer A+Awards award. This is an architecture award established by Architizer, the largest community of architects in the world since 2013. After a challenging 2020 on social and environmental issues, Architizer's A+Awards 2021 honors architects and architects. the design strives to create a more sustainable built environment in the years to come.
Previously, the house also won the DFA Design for Asia Awards 2020, Dezeen Awards 2019 and FuturArc Green Leadership Award 2019.
Click to see more pictures of the project.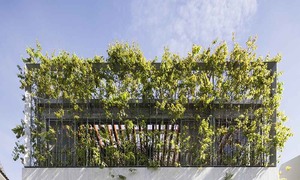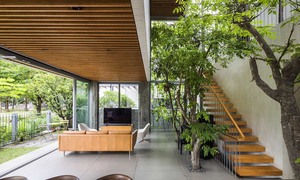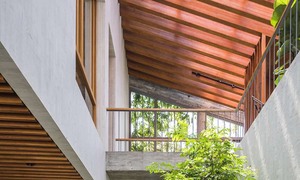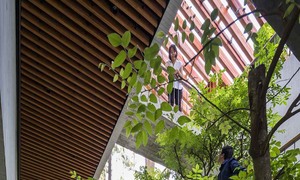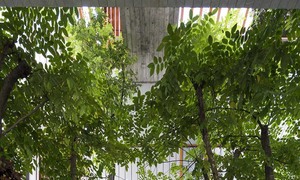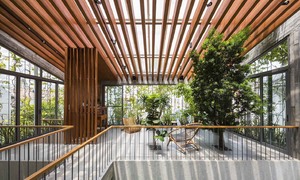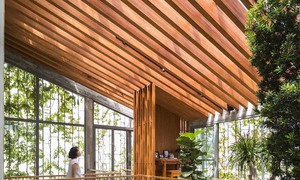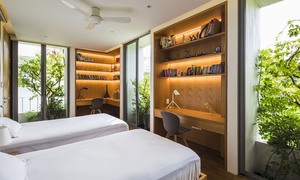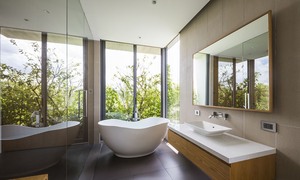 Minh Trang/vnexpress
Photo: Hiroyuki Oki
Design: VTN Architects
TAG: