The peaceful land of Ben Tre coconut
Early sunshine on a country road lined with coconut trees, boats transporting coconuts on the river create a peaceful picture of coconut land.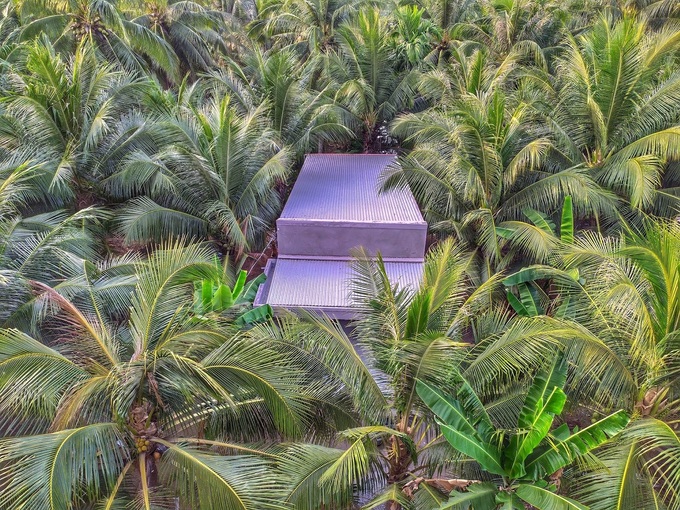 Do Minh Tan (1991), from Hung Nhuong commune, Giong Trom district works as a silversmith but has a hobby of taking pictures of his hometown of Ben Tre. Tan's set of photos was taken in Mo Cay Bac and Ba Tri districts and mainly in Giong Trom's hometown.
On the picture is a coconut garden planted around his house in Mo Cay Bac district, with the direction taken from Ham Luong bridge, connecting Ben Tre city – Mo Cay Bac. Ben Tre is accreted by alluvium from 4 tributaries, including Tien River, Ba Lai River, Ham Luong River and Co Chien River, along with islets, creating favorable conditions for coconut trees to grow.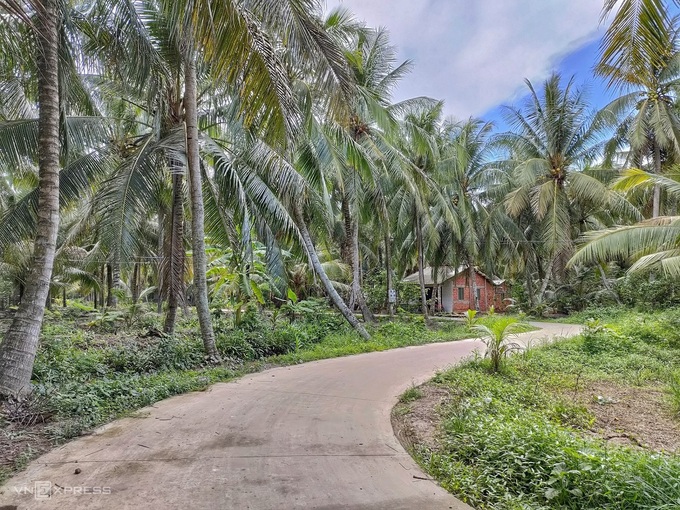 Currently, Ben Tre province has more than 200,000 coconut growing households, accounting for about two thirds of the total number of households in the province. Therefore, visitors to this river countryside everywhere will see coconuts everywhere, typically coconut trees stretching and winding along the concrete road in hamlets of Bau Doi, Hung Nhuong, Giong Trom.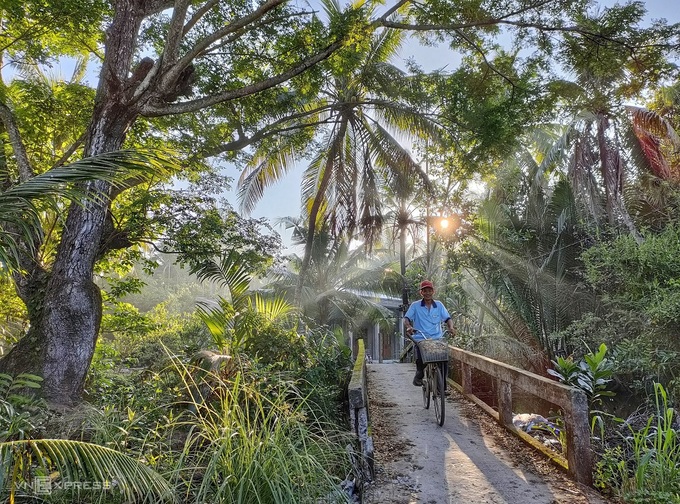 Minh Tan shared that he did not have the conditions to buy a camera, but outside of work, he wandered around the countryside taking pictures of childhood memories with his phone. The silversmith loves to take pictures, especially he likes to hunt for the moment when the morning sun shines through the coconut trees. Photo taken at Tan Thanh, Giong Trom.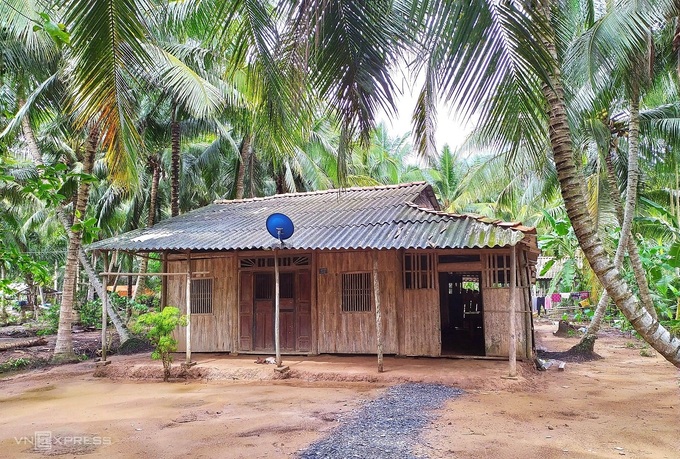 Peaceful houses with satellite TV antennas, a common image in the countryside, around the coconut house in Hamlet 3, Hung Nhuong, Giong Trom. "The more I take pictures, the more I like and love my hometown. The pictures I take and post on social networking groups, are loved by many friends, and positive comments are a small joy for me to continue taking photos," Minh said. Tan shared.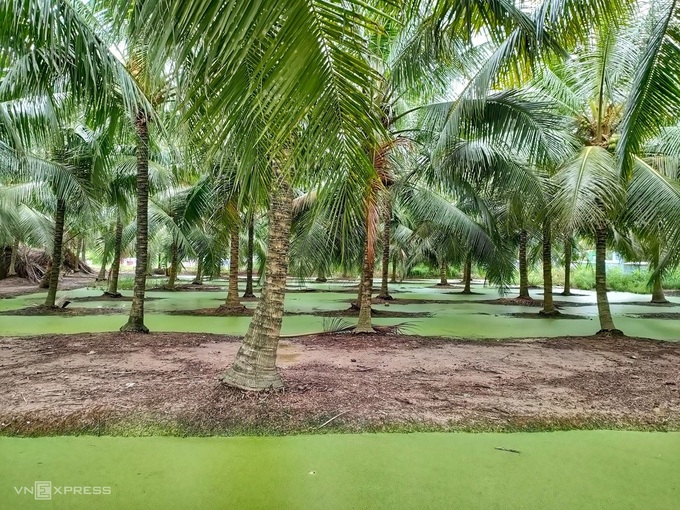 The long coconut growing beds in Hamlet 3, Hung Nhuong, Giong Trom are the image of tourists coming to Ben Tre for eco-tourism, which is also easy to see in the gardens.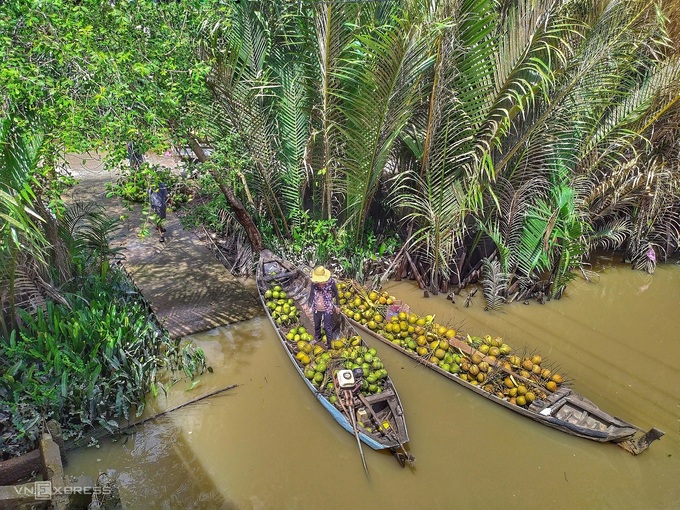 Traders drive boats to households to pick and buy fresh coconuts in Dong Ngo hamlet, Binh Hoa commune, Giong Trom.
Ben Tre is considered the "green coconut capital" with more than 72,000 hectares of coconut gardens, of which Giong Trom district has more than 17,000 hectares. Ben Tre coconut production is the highest in the country, reaching nearly 800 million fruits/year. Taking advantage of this advantage, Ben Tre is building products and images associated with coconut trees, which are outstanding values ​​to exploit eco-tourism in the coconut land.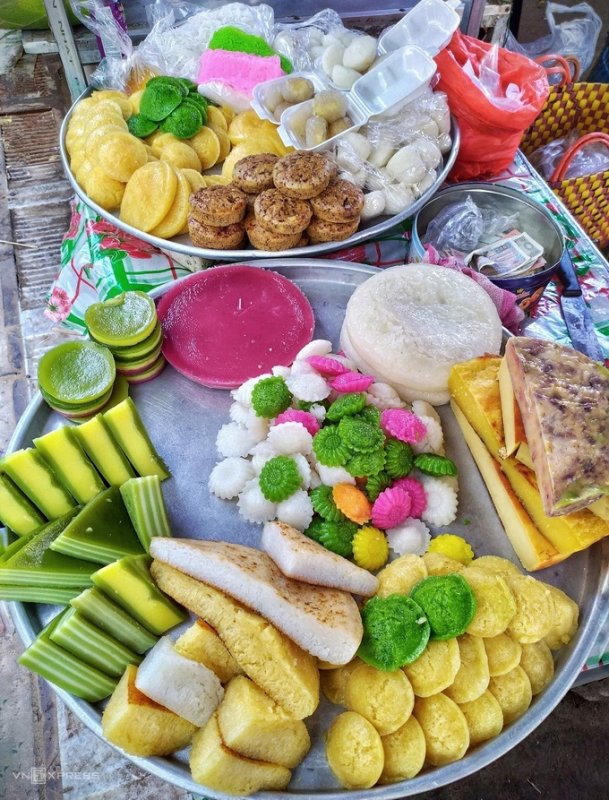 Coconut milk is also the ingredient that makes the fat taste when making cakes. After pouring the cake in the mold, people cut the pieces and sell them at the rural markets of Son Doc, Hung Nhuong, and Giong Trom such as pork skin cake, beef cake, baked banana cake or tapioca cake.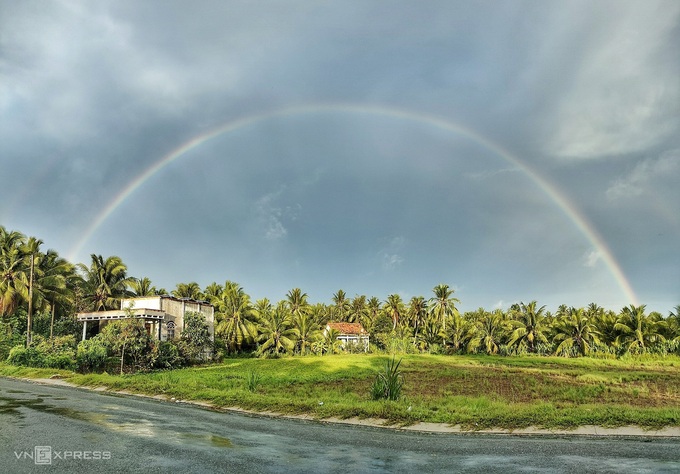 Minh Tan wanders to take pictures regardless of rain or shine, in the photo is the moment of the rainbow after the rain on coconut groves in Binh Thuan hamlet, Tan Thanh commune, Giong Trom.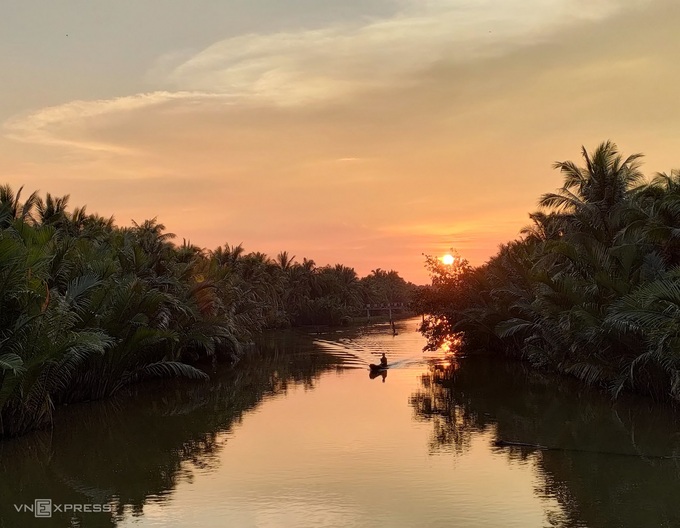 Sunset at the end of the day in the countryside in An Ngai Trung commune, Ba Tri district. "Ben Tre is so peaceful and I want to share these lovely corners of the countryside with everyone, especially those who are away from their hometown to avoid the epidemic and social distance. Hope Covid-19 will pass quickly, people. return to the familiar daily rhythm of life and Ben Tre can welcome more tourists from all over the world," shared Minh Tan. Follow vnexpress / Photo: Do ​​Minh Tan
TAG: