Visit Nha Trang Orchid Island, a clear paradise in the land of incense
Possessing splendid scenery with colorful flowers and beautiful beaches, Nha Trang Orchid Island is a great destination for you to enjoy a clear vacation in the land of incense.
Referring to Nha Trang tourism, surely traveling believers are too familiar with the beautiful islands filled with golden sunshine, blue sea, and white sand beaches. Hon Tam, Yen Island, Hon Mun … must be very famous names. But few people know that Nha Trang also has another beautiful island that not everyone knows, named after a flower, which is Orchid Island. Traveling to Nha Trang Orchid Island, visitors will enter a pure world in the true sense of the word, full of the best scenery that anyone wants to be immersed in and admire.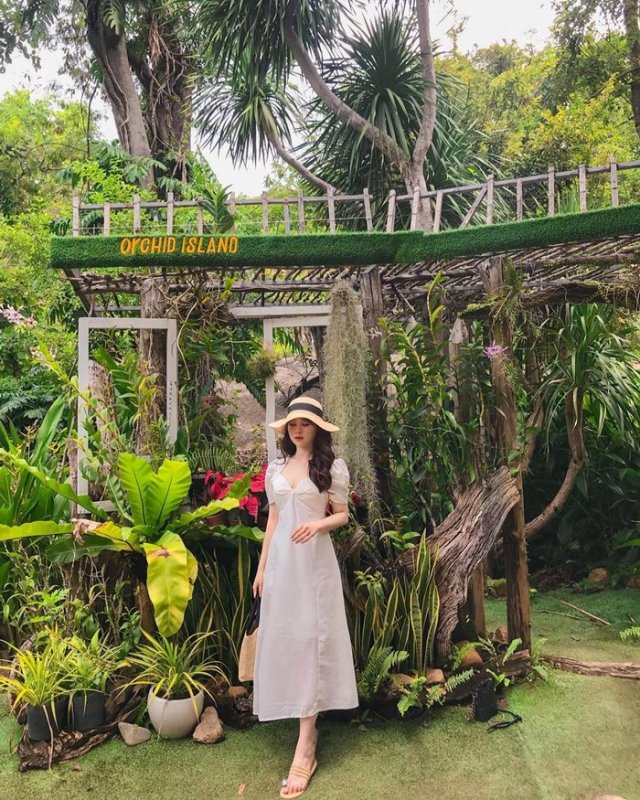 Hoa Lan Island is a new destination attracting many tourists to Nha Trang. Photo:@nhiphung182

Overview of Orchid Island Nha Trang 
Orchid Island Nha Trang, also known by another name, Hoa Lan stream, is located on Hon Heo peninsula, Ninh Phu commune, 18km north of the center of Nha Trang city. Originally the island was named after a stream flowing through here, this stream is likened to the string connecting Hon Heo peninsula and the famous Nha Phu lagoon and is also considered as the source of life on the island. . However, over time, when the freshwater lake on the island dried up, people changed its name to Hoa Lan island.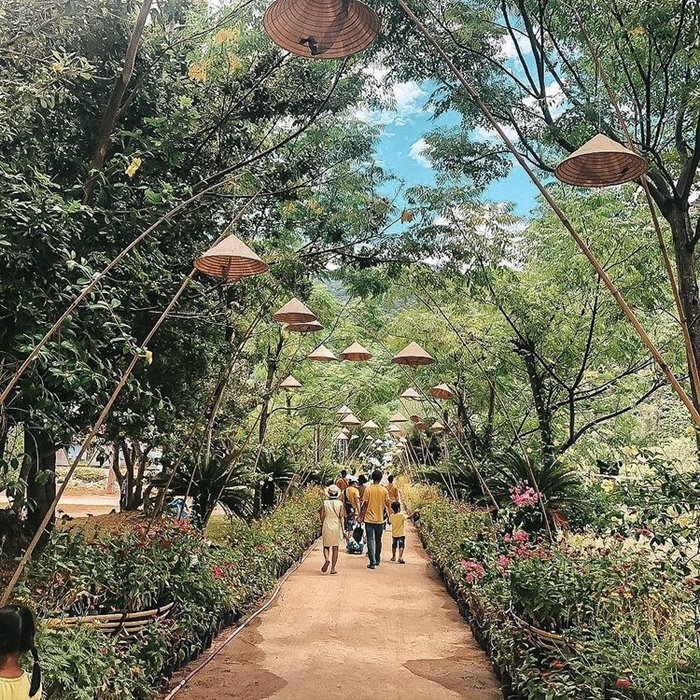 The island has fresh green space. Photo:@viet_stories
> See more:  Z Beach Nha Trang – a beautiful 'chill' paradise, everyone who comes here wants to check in a photo

Hoa Lan Island is not too large but has a diverse terrain, coming here visitors can comfortably check-in from the plains to the green highlands. Especially, as the name suggests, when checking in this wonderful island, visitors will be immersed in the beautiful world of orchids with more than 100 different species. Orchids appear in many places on the island with all kinds of names such as daffodils, fake cranes, kim scallops, pearls, perfect princes, sea oats, springtime, mokara, dendro…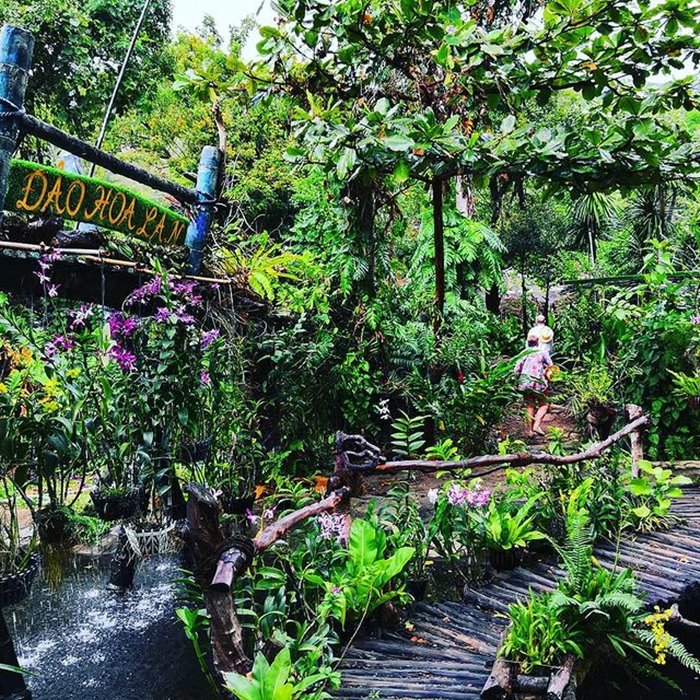 Orchids on the island are a unique highlight for the landscape. Photo:@silverargentum8
Flowers grow on the trees along the path combined with models inspired by Disneyland such as Mickey, Pooh bear, Donal duck… In addition , Nha Trang Orchid Island also has much beautiful scenery with beaches, lakes, etc. waterfalls and fresh forests, where you can let go of all your troubles to fully immerse yourself in nature. In addition to the charming natural scenery, Hoa Lan Island also preserves many unique vestiges of the Cham people from ancient times.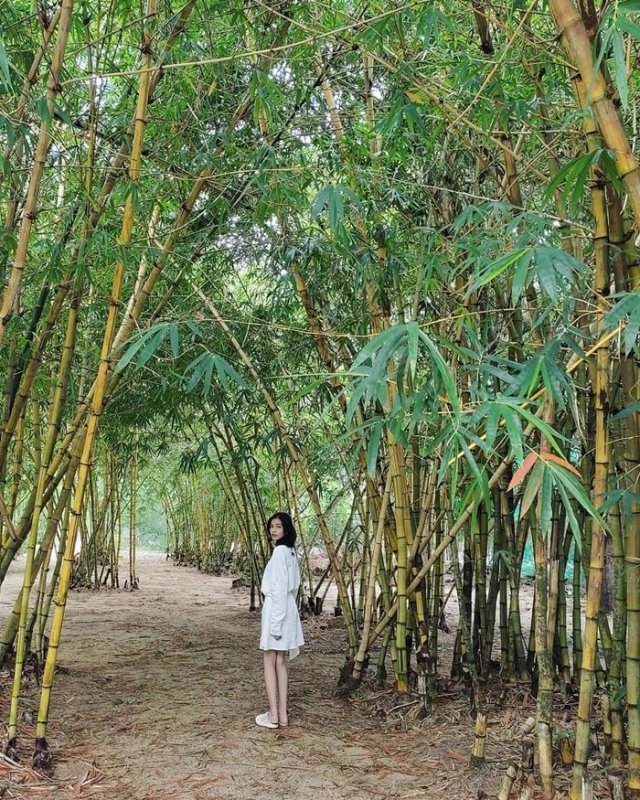 You will have great moments in this island. Photo:@renna_t27z

Discover the super HOT check-in points in Hoa Lan Island 

Disneyland Garden
This is a very attractive place to visit thanks to its unique space with interesting shapes such as mickey mouse, panda bear shaped from green trees, car loops or recycled items. These shapes not only have a unique appearance, but also a magnet that makes children fall in love when visiting.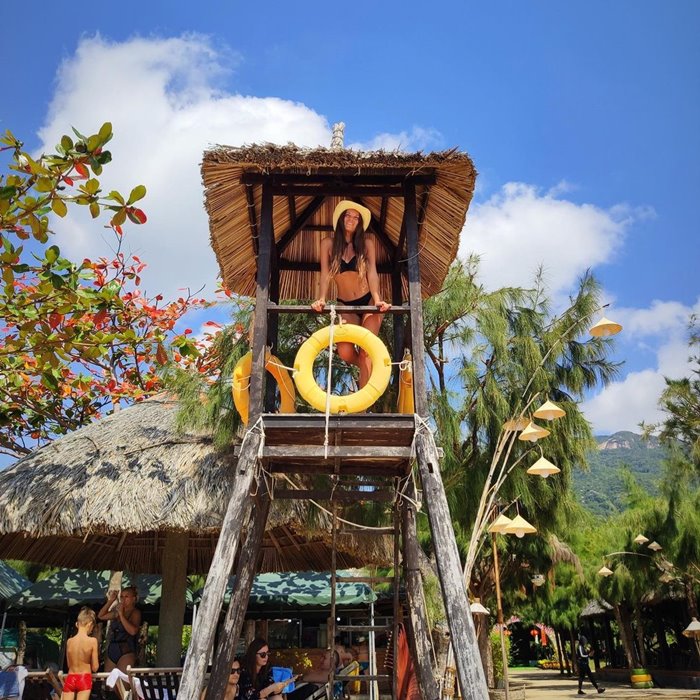 Disneyland area has many interesting check-in points. Photo:@kroshki_friz

Nghinh Xuan Lake
Nghinh Xuan Lake on Hoa Lan Island Nha Trang is also an attractive destination with a poetic space where you can freely drop your soul into the trees as well as check-in the monkey bridge across the lake and enjoy relaxing moments. stretching under the green trees.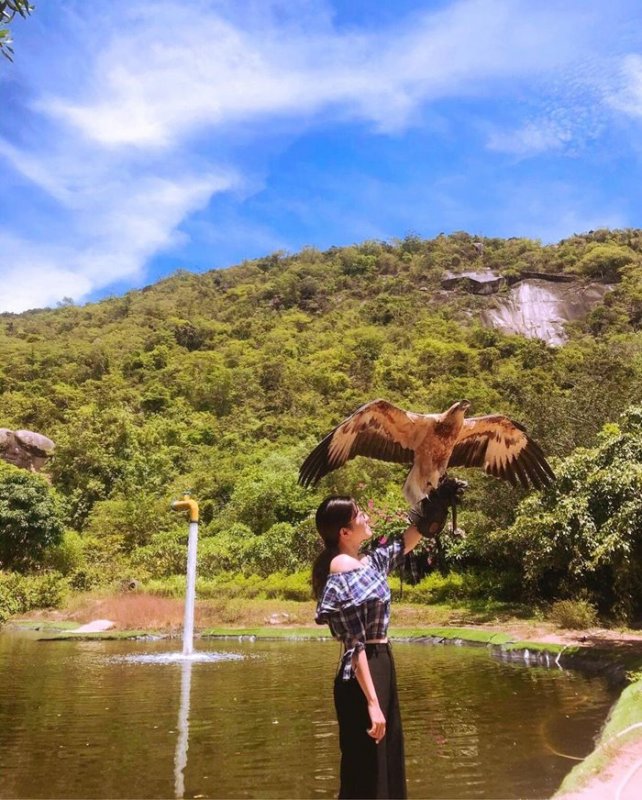 Ho Nghinh Xuan charming scenery. Photo:@nikitahatesu

Orchid sanctuary and butterfly garden 
This place is the most attractive place on Nha Trang Orchid Island , where this is a paradise of butterflies with a diverse species of more than 1000 individuals, including outstanding species such as Cethosia cyane, Papilio demoleus, Graphium antipathies, Chilasa clytia, Danaus Chrysippus. Space here will make you feel like you are stepping into a paradise garden with a beautiful scene filled with flowers, especially blooming orchids.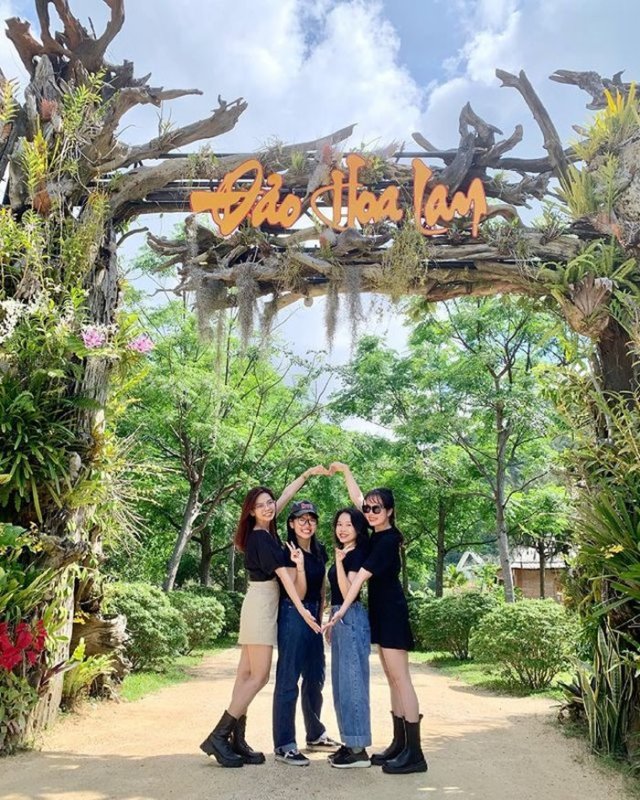 The orchid sanctuary and butterfly garden has a very beautiful setting. Photo:@thanhtrang_2808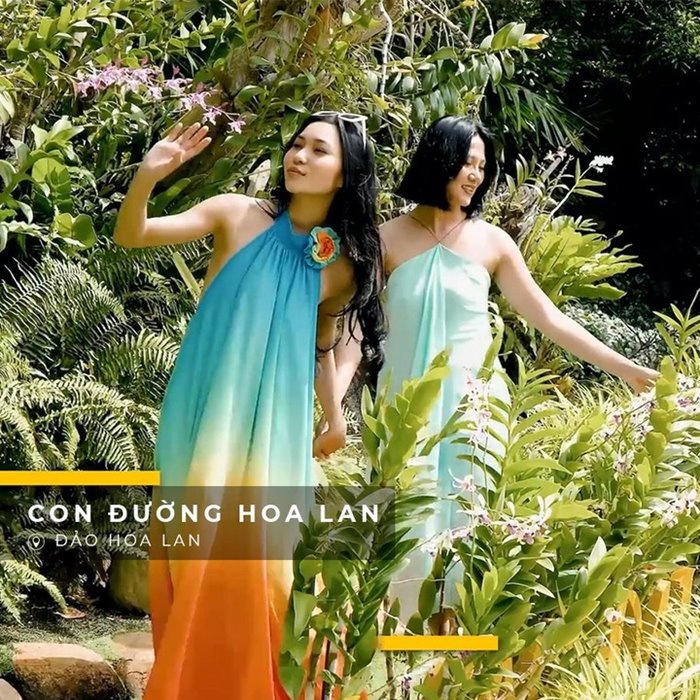 The world of orchids is multi-colored and multi-species. Photo:@khatocovn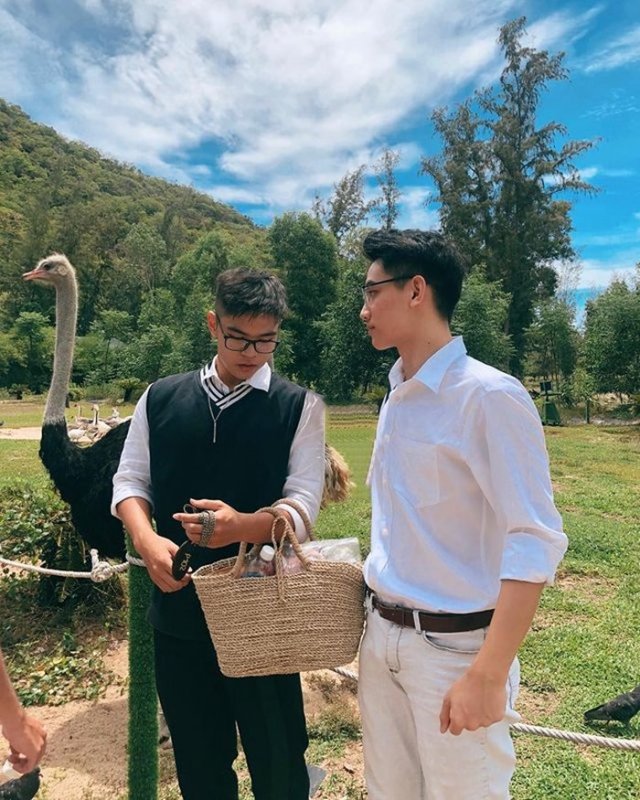 Check-in point of many tourists. Photo: @nikitahatesu
The butterfly garden also has a lovely lake and many wild birds such as swiftlets chirping under the leaves, or colorful ornamental birds of animals such as elephants, ostriches, deer… You can use the service of taking pictures with swiftlets by buying food to put in your hands, they will swoop down and perch on your hands for you to take pictures or take pictures with many other wildlife species. Especially, do not miss the attractive and skillful animal circus performances here.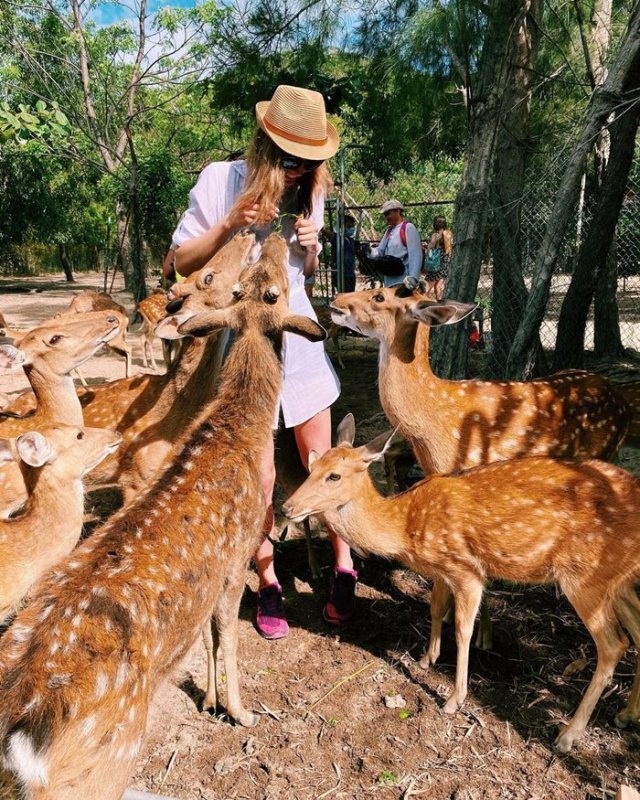 You can check-in with the lovely deer. Photo:@nastjamart

An Binh Beach 
In the land of the sea, Hoa Lan island Nha Trang also has wonderful beaches, in which An Binh beach is a place of captivating beauty with white sand embracing the blue sea and golden sunshine. This beach is about 2km long with a semicircle shape, the water level here is not deep, so it is suitable for tourists to walk, swim or participate in activities such as kayaking, jet skiing, parasailing or relaxing on the beach. sun loungers and enjoy colorful glasses of water.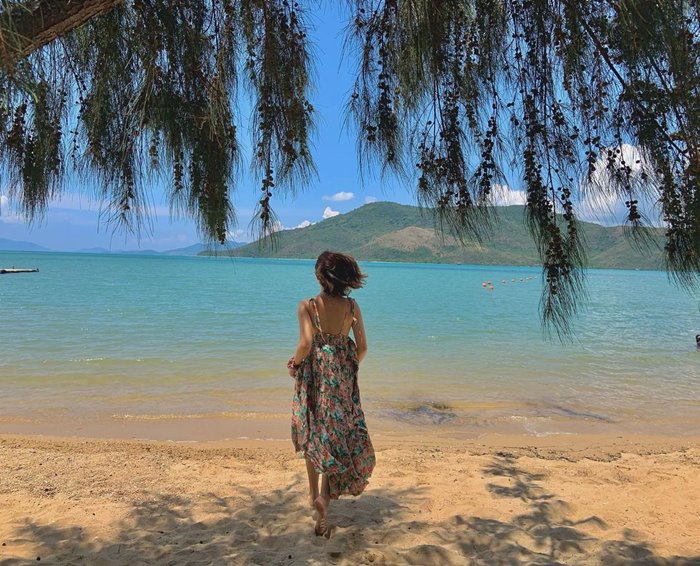 An Binh beach looks exactly like the name. Photo:@elisa_tran201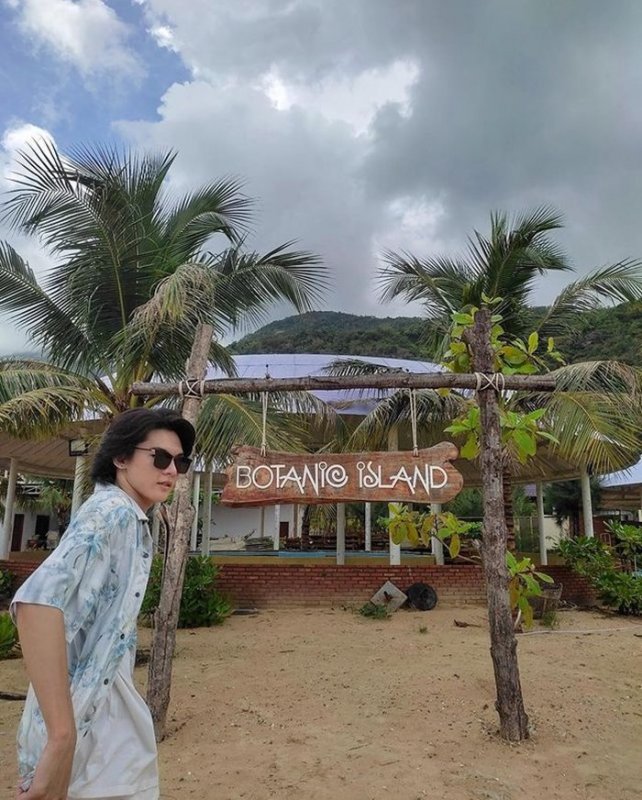 A peaceful destination for sea enthusiasts. Photo: @tofubanhlot

Experience traveling to Orchid Island Nha Trang 
Currently, to travel to Hoa Lan Nha Trang island, you can choose the form of self-sufficient travel or tour. With self-sufficient travel, you can be active in the schedule as well as the experience. First, to get to the island, you can travel by motorbike or umbrella from Nha Trang center to Long Phu tourist wharf to buy tickets to the island. The means of going to the island is a boat or canoe, you can rent a canoe separately to take the initiative in time or go together to save time.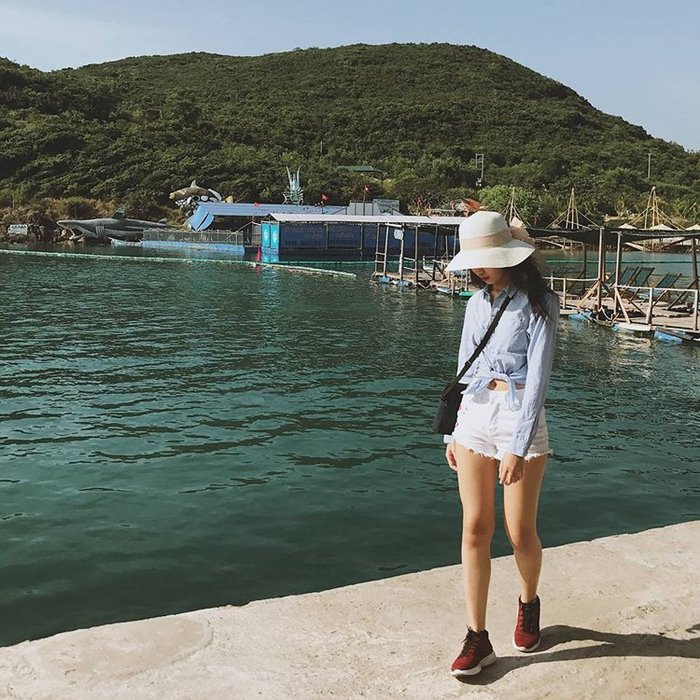 You can visit the island in many ways. Photo:@mysannnn

The ticket price to Hoa Lan island resort is 220,000 VND for adults and children from 1m to 1.3 is 135,000 VND, children under 1 meter are free. This ticket price includes train tickets or transport canoes, entrance fees, tickets for freshwater baths, circus …
When checking in Hoa Lan Nha Trang Island, please note a few things such as being aware of general hygiene on the island because there is no industrial waste here. Do not make noise to affect the people around.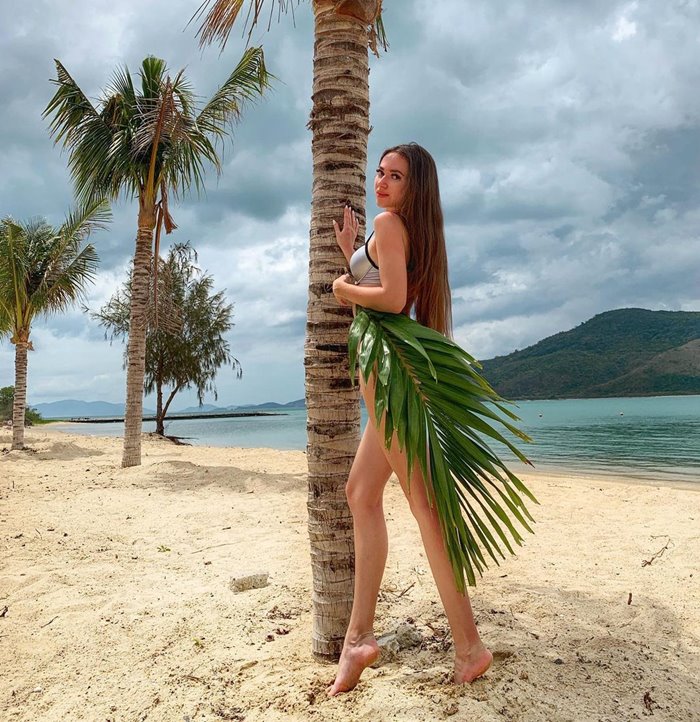 Always keep the island green, clean and beautiful. Photo: @ivanova.mur

With beautiful scenery and somewhat different from other islands of Nha Trang, Hoa Lan Nha Trang Island is a great rendezvous for you to check in and enjoy wonderful moments. 
Photo: Internet 
TAG: