5 versions of delicious specialty bread of Vietnamese cuisine
People
For Vietnamese food lovers, banh mi is a very familiar dish. In particular, each region has its own version of bread bearing the characteristics of local cuisine.
1. Bread "people's ancestors"
In Hanoi, when it comes to ancestral bread, food connoisseurs or those who often go to work or go out late at night almost know because this is a famous bread shop sold at midnight.
It is called an ancestor's bread because at first, this bread shop mainly served young people who came home late at night or people who worked in business often had to stay up late and get up early.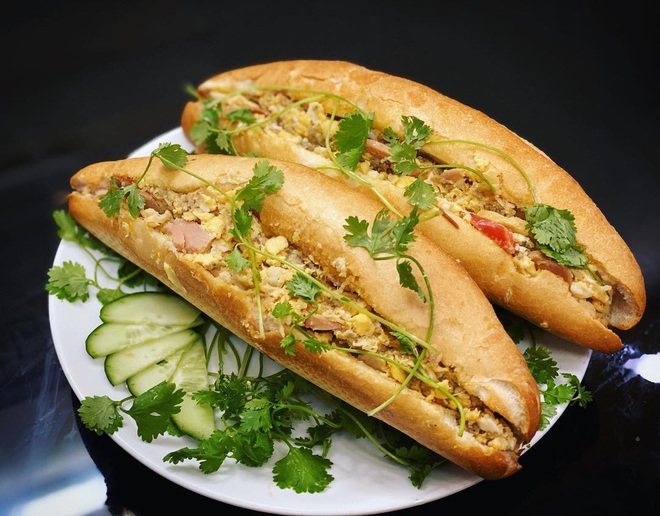 Bread of Hanoi's ancestors – Unique from the name (Photo: victoriapham95).
It can be said that what makes ancestral bread attractive to diners is the unique way of processing the filling that no other bread shop has. All ingredients such as eggs, pate, sausage, butter, onions, etc. will be put into the pan to stir-fry together.
2. Hai Phong Spicy Bread Sticks
Spicy bread is one of the extremely famous specialties of Hai Phong. Not only people here but also tourists coming to the city of red phoenix flowers are fascinated with this simple dish.
Not fussy, not luxurious, and not expensive, spicy bread conquers people by its rustic taste and affordable price. And just like that, the name "Hai Phong spicy bread" went to many provinces and cities across the country.
Hai Phong spicy bread is a popular rustic delicacy. (Photo: inhanlamanlon)
Each cake is only the size of 2 fingers will be stuffed with pate, then baked crispy. This cake must be eaten hot to be delicious and crispy.
Different from the usual way of eating bread, which is sprinkled with chili sauce on the inside of the cake, banh mi sticks must be dipped with a typical chili sauce. The chili sauce here is homemade, thinner than most other sauces, but the pungent flavor is much clearer, mixing with bread and pate is extremely suitable.
3. Hue filter bread
Filter cake has long been a specialty dish of Hue cuisine, but perhaps few people know about the unique filter cake that makes many people entangled in this ancient capital.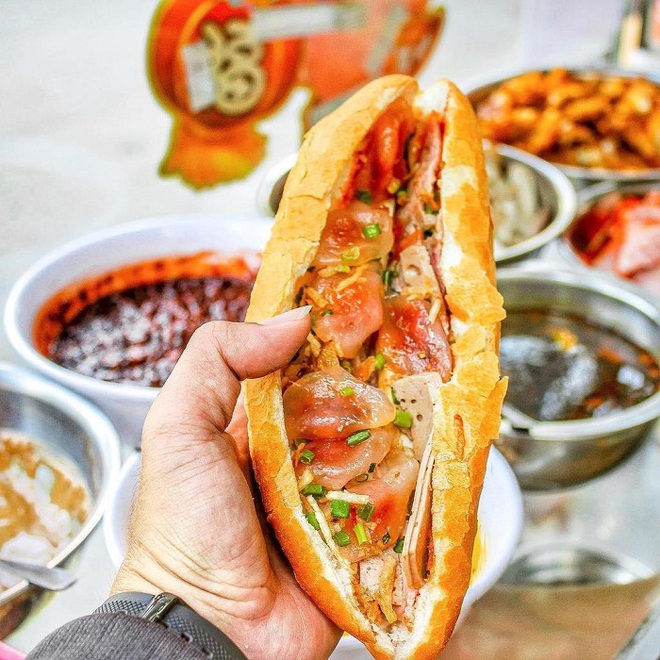 Filtered flour bread, an irresistible delicacy of Hue. (Photo: banh_mi_viet_nam)
This type of Vietnamese bread at first glance is just an ordinary loaf of bread, but instead of sandwiching familiar fillings such as sausages, pate, meat, etc., Hue people sandwich flour cakes with shrimp or green beans on the side. in. Then sprinkle on a layer of sauce made from fish sauce mixed with garlic, chili, and sugar to create a very stimulating sweet and spicy taste. 
4. Phuong bread
Traveling to Hoi An without trying Phuong bread is a big omission. This is an extremely familiar address for locals as well as domestic and foreign tourists. Especially, this Vietnamese bread was once praised by world-famous chef Anthony Bourdain as "the best bread in the world".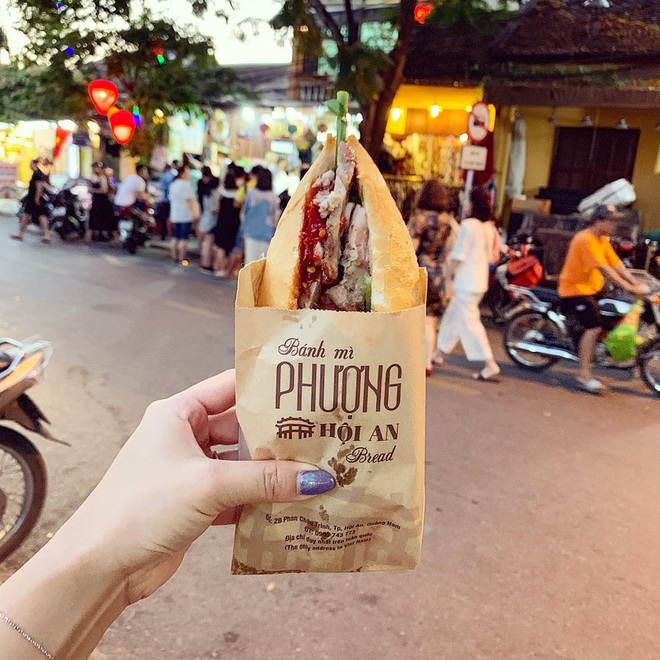 The loaf of bread with a very "quality" and unique style is unmistakable. (Photo: ysk810gram).
If you pay close attention, you will see that the loaf here has two sharper ends than the bread in other regions. The filling inside is extremely diverse with all kinds of sausages, char siu, sausages, pate, cold meat, grilled meat, … for diners to choose according to their preferences.
5. Da Lat noodle soup
Da Lat shumai bread is also known as Da Lat dipping bread. Same with shumai, but diners will probably be surprised by the appearance of this dish. The sausage here is also made from pureed lean meat, but it is well kneaded, so it has enough toughness, the broth is also specially made from simmered pork bones, so it brings just enough sweetness, not fat nor sick. In addition, adding a few finely chopped scallions makes the dish more attractive.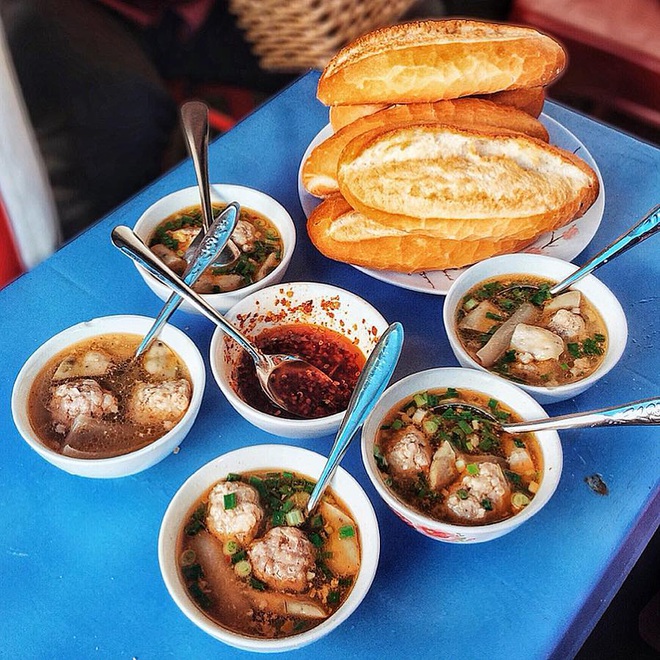 It is easy to see the image of shumai bread on the streets of Da Lat (Photo: ndh.an).
Unlike other places that often put shumai in a loaf of bread, Da Lat shumai bread separates shumai and bread. When eating, people will often cut bread into small pieces, dip it in a bowl of shumai broth, add a little satay to create a spicy taste. Served with a little bit of cilantro or crispy fried fat shrimp, it's delicious. Follow Dan trí
TAG: