The heartwarming story when Saigon is distanced
The heartwarming story when Saigon is distanced: Sisters' association is hard at work cooking hundreds of meals, going around to give gifts to people in need
The 8 days of Saigon's separation is also the time when Do Thi Tuong (52 years old, from Ben Tre) and some sisters near her house invite each other to cook rice to donate to difficult and homeless situations.
Work starts in the early morning and lasts until late at night. Although tired and hard-working, the small house located on Tran Phu Street (District 5) is always full of laughter.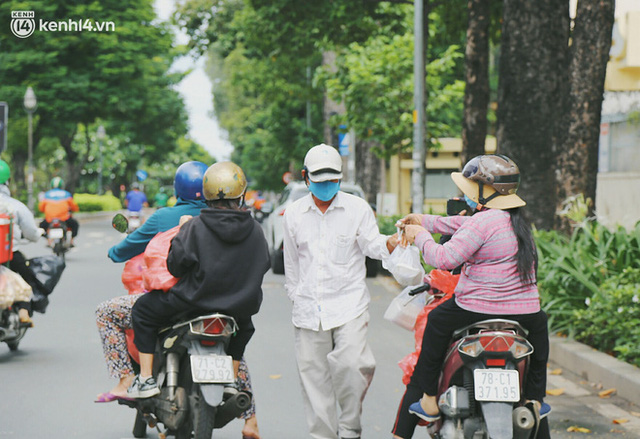 In Saigon, the days of separation are not relaxing, everyone loves and shares each other's lunch boxes and water bottles
Tie each portion of prepared food to each box, Ms. Tuong meticulously counted the number of prepared lunch boxes, the other side was a few hundred portions for the blockade area in District 4, this side was sent to Phuc Phuc Hospital. rehabilitation (District 8), 120 parts left to distribute to the homeless.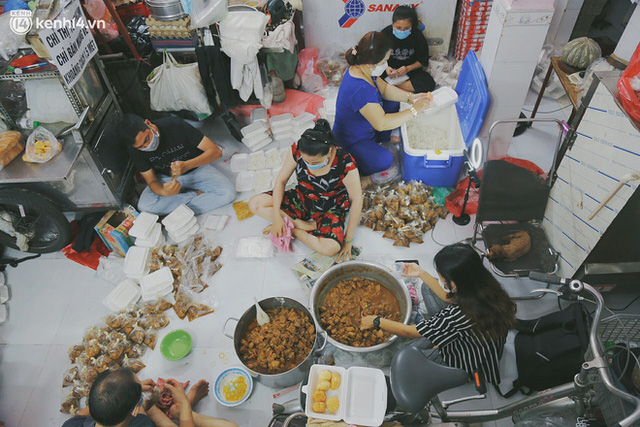 Everyone has a job, everyone is happy and excited to help people
"We woke up at 2 am to cook rice, slept for a while, then got up at 6 am to continue the rest of the work, so that before 10 am, enough 600 parts to be divided into places. Like today, I cooked braised chicken, tomorrow change pork so people don't get bored, prepare to work hard all day, tired but very happy," shared Tuong.
Being familiar with the kitchen work, with the support of the neighbors, when Saigon began to distance itself according to Directive 16, Ms. Tuong did not hesitate to cook rice to support everyone, especially is when she witnessed with her own eyes many pitiful circumstances, living on the sidewalks and streets.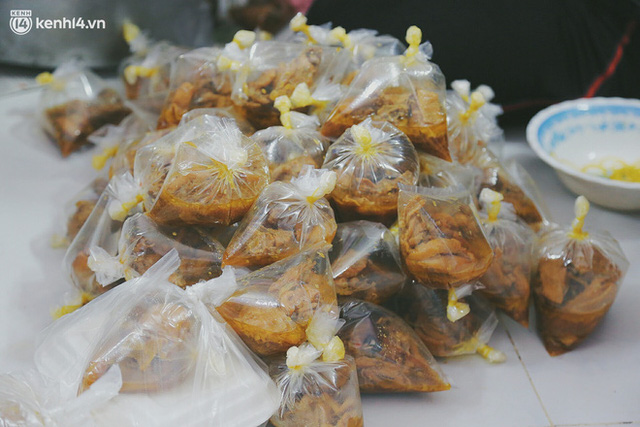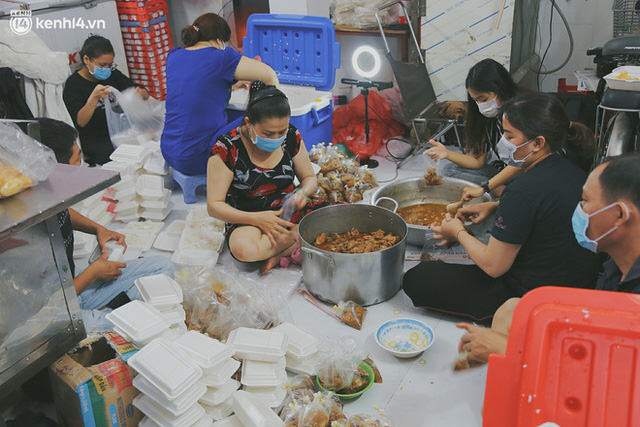 Each portion includes rice, food, and mineral water, ensuring minimal nutrition for the people
"When I go to the street now, I see many poor people, some people do not have money to buy rice, rely on charity groups. The day I went to distribute rice, I met some old women in the alley, they were very happy when they received rice. There are so many people suffering, she gave me an extra box to eat in the afternoon, now Saigon is experiencing a severe outbreak, everyone can help each other, it's very warm," Ms.
Each portion of rice was delivered to the poor and homeless by Ms. Tuong's group
In order to get funds to cook rice, support gifts for poor workers, blockade, and quarantine areas, Ms. Tuong said after sharing information on social networks, YouTube, many uncles, brothers, and sisters. sent vegetables, fish, meat, cash…, so that Ms. Tuong's kitchen would have more resources to continue.
"Like today, I went to receive 21 packages from people in the West sent, a lot of fish, meat, and vegetables, I'm glad that everyone is joining hands, heading to Saigon. The sisters here don't have much, contribute, whoever can do anything, do it, in difficult times, seeing many people suffering, I can't help but feel.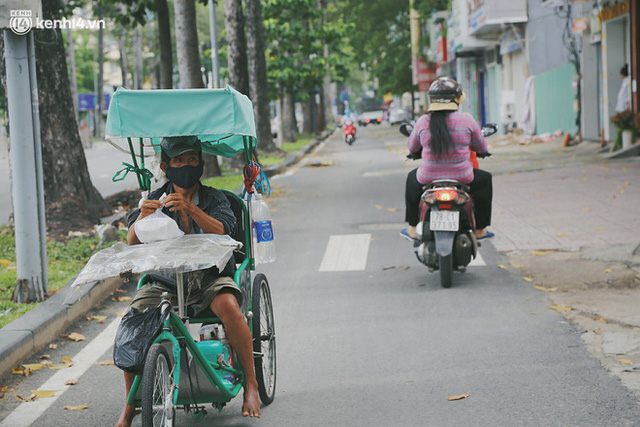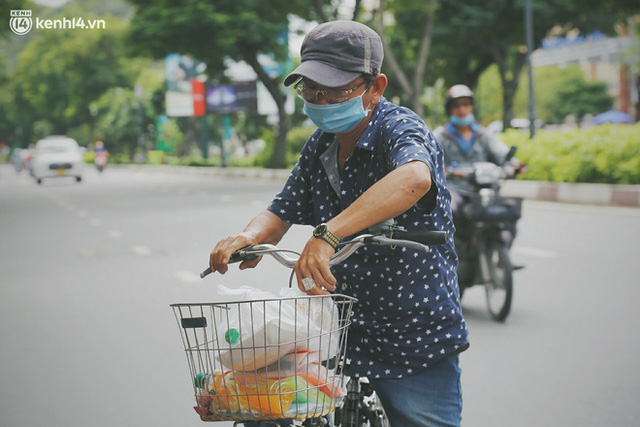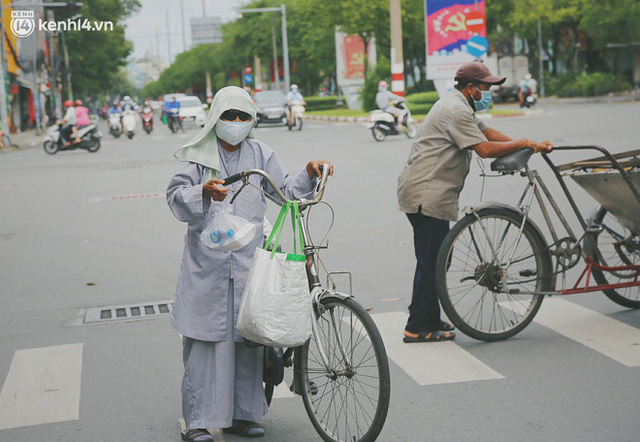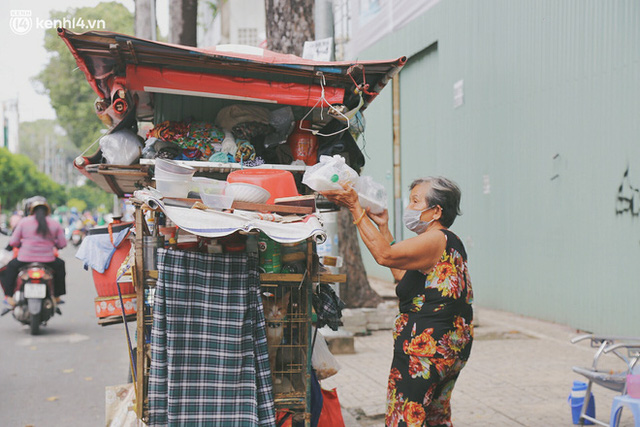 The pictures are really heartwarming in the day of social distancing…
Currently, she can cook about 600 servings/day only because there are a few sisters around the neighborhood who don't have the energy to cook more. There are many places that also ask for rice, but I can only share vegetables, meat, fish and rice for them to cook for themselves, now everyone is my relative, sharing together to overcome the epidemic season," Ms. to speak.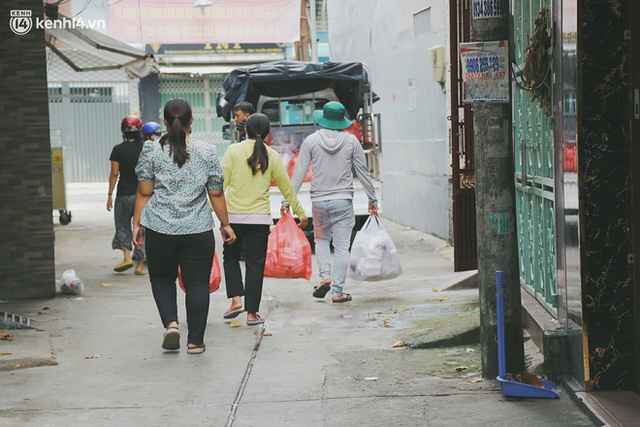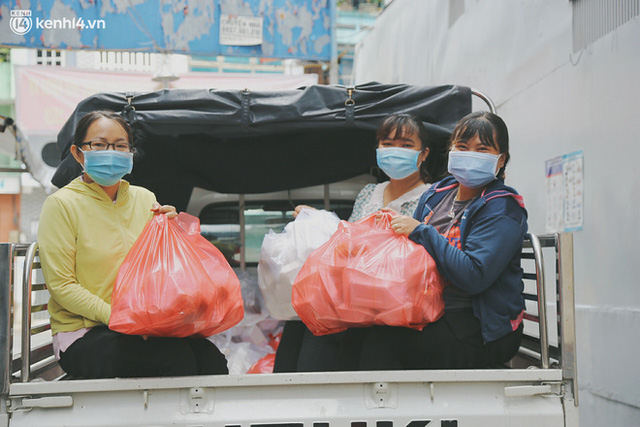 Rice portions were picked up by wards 10 and 4 to put in the blockade and isolation area
After completing the distribution of rice for the areas, Ms. Tuong and Ms. Duyen drove each other on an old motorbike, roaming the alleys and streets of Saigon to distribute more than 100 meals for the homeless. , working poor.
Holding the rice that was sent by Ms. Tuong, Uncle Phong was touched: "For a few days now, fortunately, these sisters have stopped by to send rice, I am very grateful. But now I am unemployed, the inn has no money to pay, yes, yes. In the street, there is no money to buy rice, a bath costs 10 thousand already.
Every day I watch the sisters come over for lunch, every day is late, I'm hungry, the lunch box is very precious, my dear."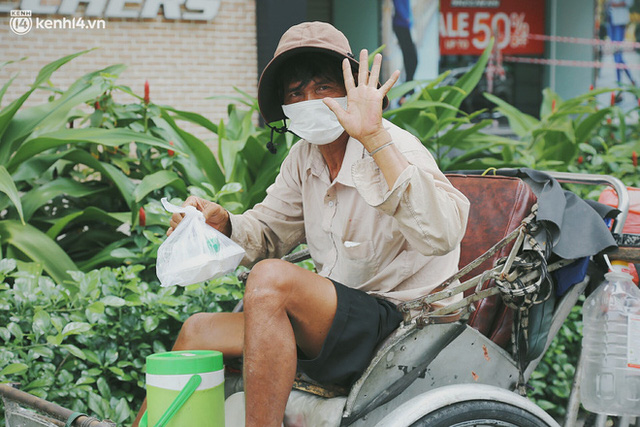 The happiness of poor workers when they are given free rice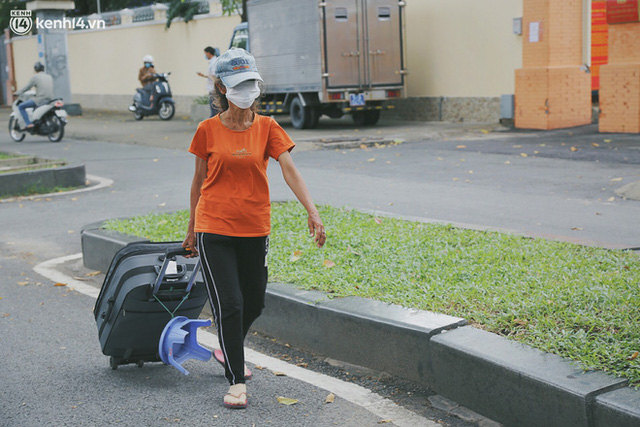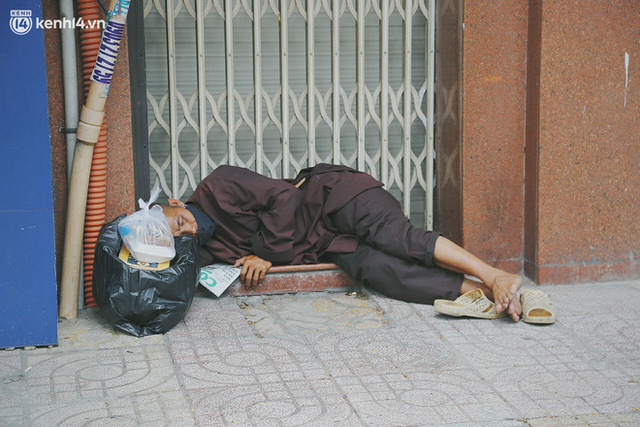 Cuoc sống của những người ngheo, vo gia cư them phần khó khăn khi dịch Covid-19 bung phat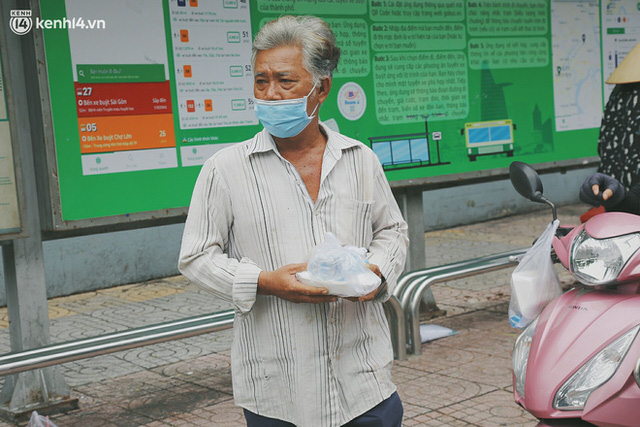 Small lunch box, big love…
Perhaps not only Uncle Phong but also poor and homeless workers, the epidemic makes their lives shakier. If it weren't for Ms. Tuong's generous portions of rice or milk, cakes, rice noodles, etc., of many other charity groups who have been making efforts to extend their arms to protect and take care of them, perhaps they would. was unable to stand.
Saigon is always like that, no matter how many difficulties and challenges, people in Saigon always know how to embrace each other. People who have the wealth to help people in need, people with outbuildings and helpless people, are all trying to overcome the Covid-19 pandemic together.
Saigon people are very nice!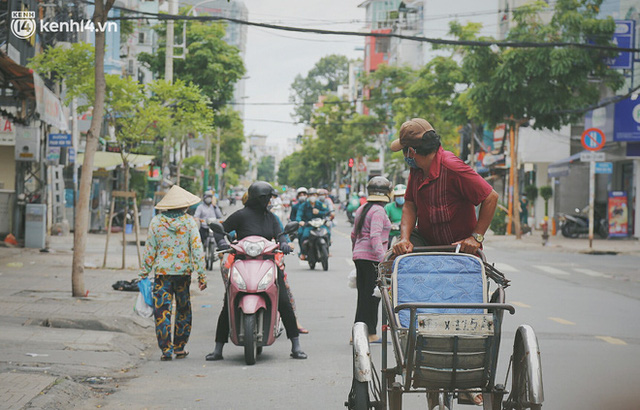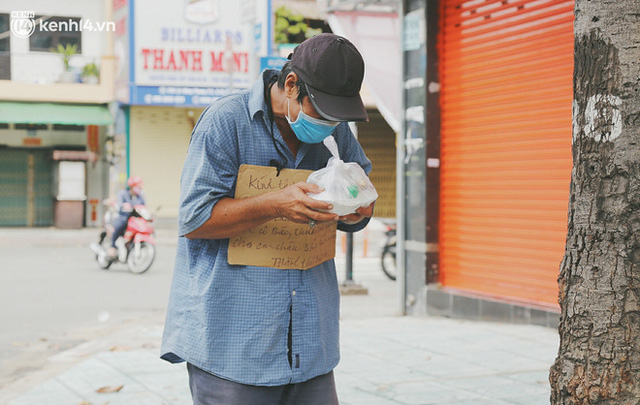 A homeless man standing in front of the crossroads thanked Ms. Tuong for free rice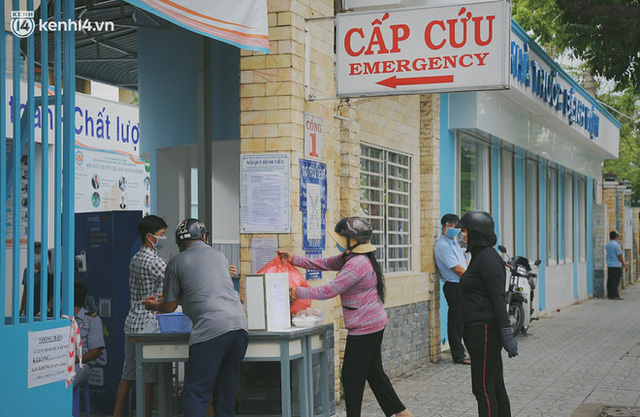 The rice portions were brought by Ms. Tuong to the Rehabilitation Hospital (District 8)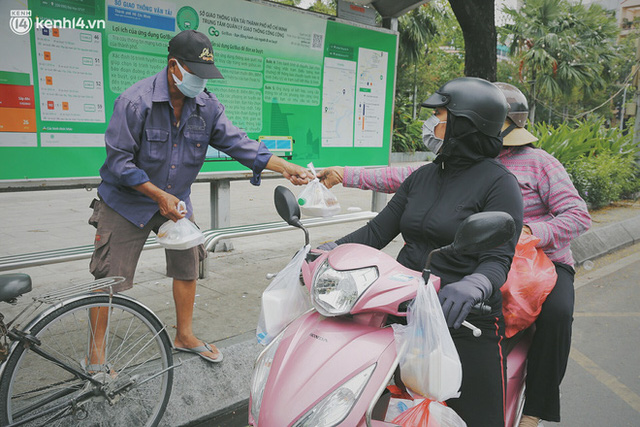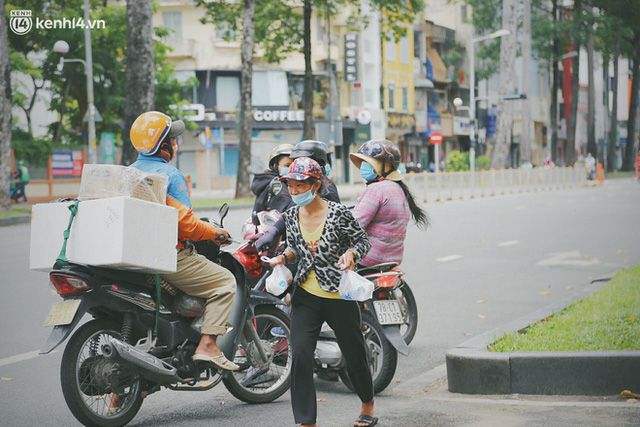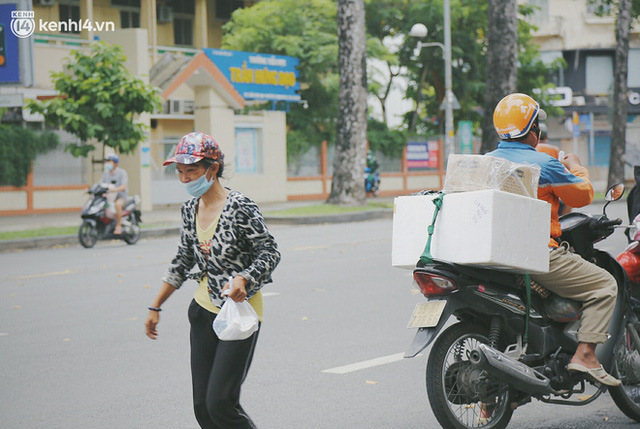 A woman on Tran Hung Dao Street asked for 2 meals for mother and daughter, but after seeing that the shipper was late and ran out of rice, she was ready to give one part to the shipper, happily receiving a box of lunch to return to the shipper. Mother and daughter have lunch. A small story, but enough to make anyone's heart warm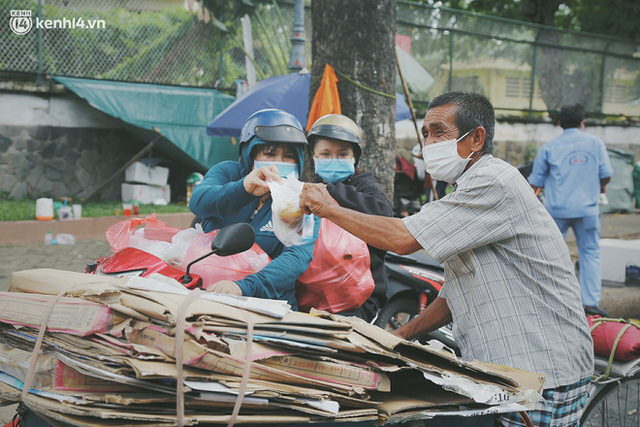 The lunch box is given, the joy stays, Saigon people are always like that, full of love no matter how difficult the situation is…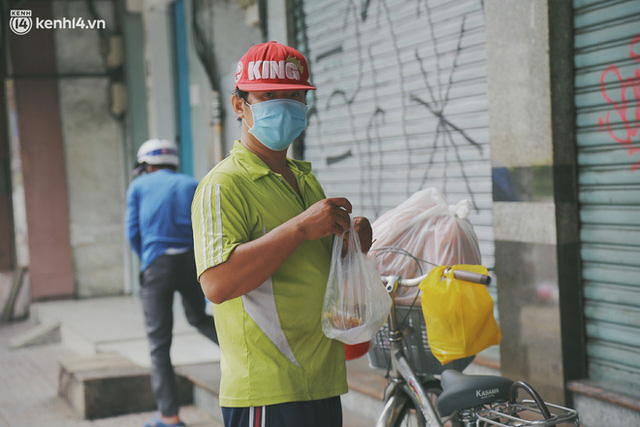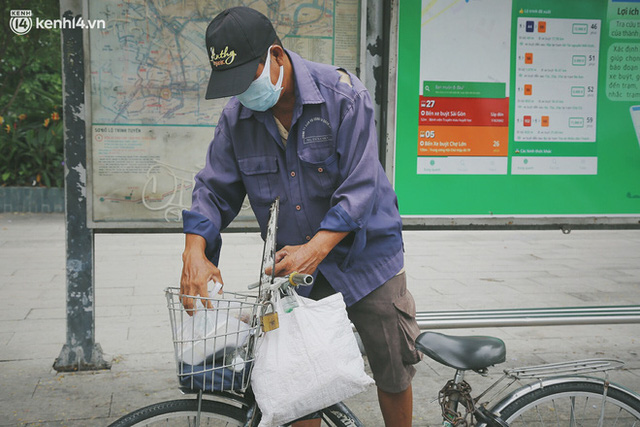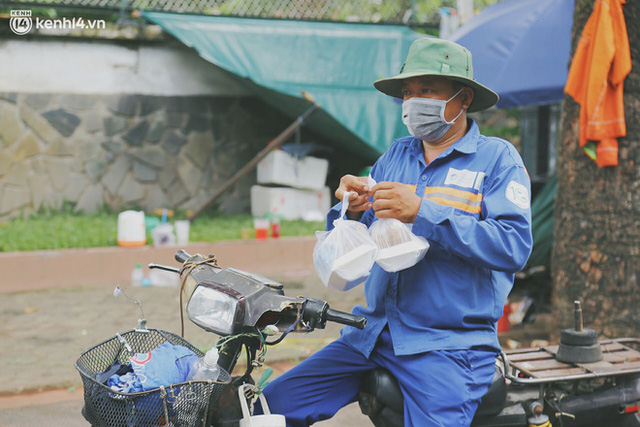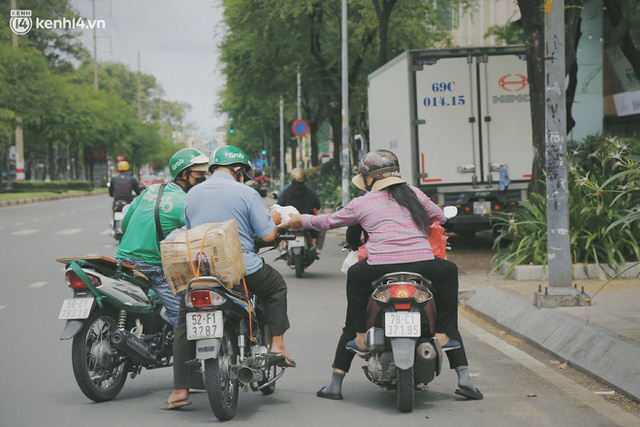 According to Ms. Tuong, everyone who receives rice is conscious, only asking for the right amount of food they need, not jostling, fighting, ready to give up each other during the epidemic season.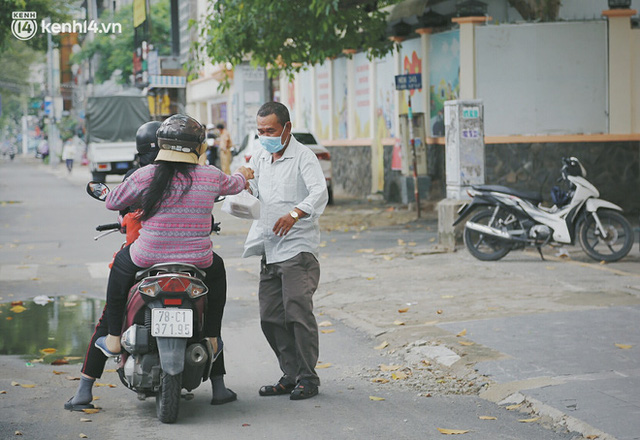 Everyone always believes and waits for Saigon to get better, fighting! Follow Nhịp sống Viet
TAG: