The lake looks like a miniature Dalat in the middle of Quang Ninh
Yen Trung Lake, next to the pine hills, is likened by locals to the corner of Da Lat of the sea.
Passing the rolling eucalyptus forests and soaring pine hills, visitors travel about 7 km from Uong Bi city to Yen Trung lake. This place is likened by locals to a miniature Da Lat located right in the heart of Quang Ninh. This place is located far from the city, so the climate is fresh and cool all year round. The poetic scenery surrounded by grasslands and green pine hills gives visitors many opportunities to capture beautiful pictures.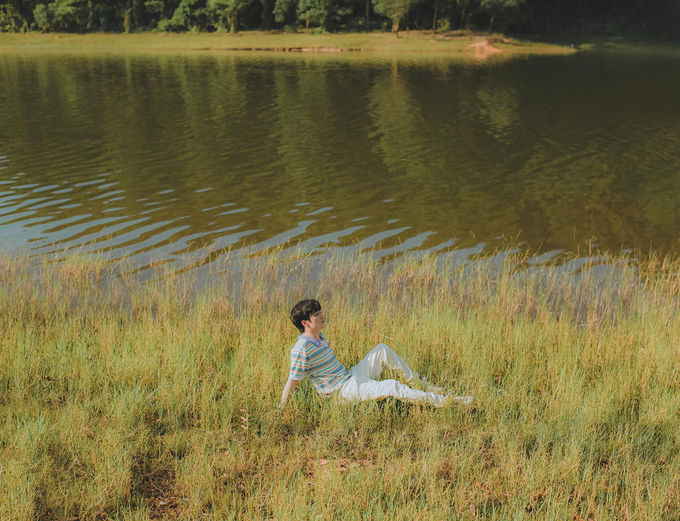 The poetic scene of Yen Trung lake in the early morning, at 6am. Photo: Dang Doan Sang
Dang Doan Sang, 28 years old, now living and working in Hanoi, said the lake is the place to relieve stress "intestines" of Uong Bi children like him. "Yen Trung Lake, as I know it, is a familiar place to the people of Uong Bi but it is still quite new to the whole people of Quang Ninh province. Since we were in high school, we used to cycle around the lake every hour. Studying to cool off, going out to sit on a pine hill to study. The reason why the lake is called miniature Dalat is that around the lake is a green pine hill, quite similar to Tuyen Lam lake. However, in Da Lat, people often joke. Lovers often break up, but Yen Trung Lake is also known as Love Lake because the confession rate here is very high," Sang laughed.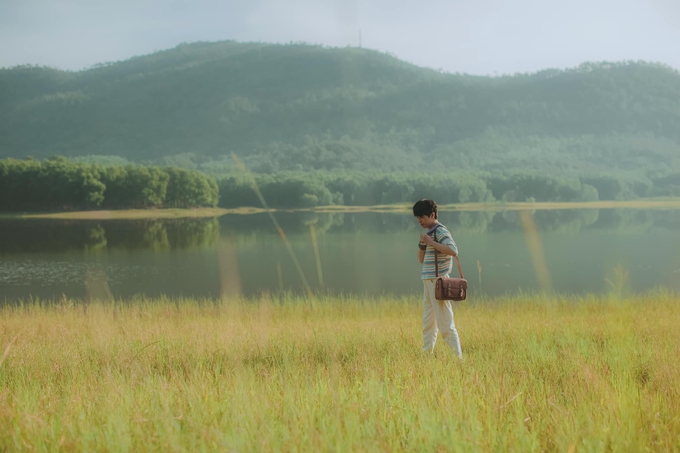 The flat lawn is suitable for picnics and picnics. Photo: Dang Doan Sang
In the summer, flocks of storks and birds come to nest on a small island in the middle of the lake. Two islands, one large and one small, are called Turtle Island (Turtle Island). From here, if you look to the south bank, you will see three mountains flanking Hon Ngoc. North of the lake is a high mountain range called Dong Con Xa running parallel to the sacred Yen Tu range. Coming here, in addition to taking beautiful photos, visitors can also visit the bridge of love, flower gardens, rent kayaks for about 80,000-100,000 VND/hour.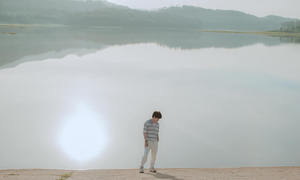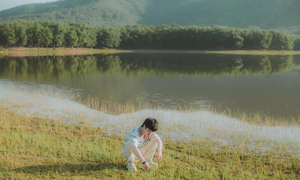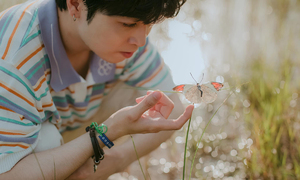 According to Doan Sang, early morning is the most suitable time to admire the lake scenery, because the landscape is still dew and light, not harsh. This is also the best time to take pictures that, as Sang said, "just raise the camera to get a good photo". However, visitors coming here should note that the lake is very deep, so absolutely do not bathe, do not stand close to the edge of the lake. Follow vnexpress
TAG: