Traveling 3071km, Hanoi boy rode a bicycle across Vietnam to raise money to help blind people
Giving up his job as an engineer to carry out community projects, Dang The Lam has a dream of helping blind people across the country.
"Many people think this is a crazy idea like some people have thought about the activities and projects that I have been involved with the blind for the past 10 years. However, I have seen a world full of What is color in the eyes of the blind?
Sharing with the Youth about the journey of cycling through Vietnam alone from Ha Giang to Ca Mau, Mr. Dang The Lam brought with him great determination in the hope of raising money to raise funds to maintain the audiobook project. for the visually impaired.
Starting his journey from March 14 in Hanoi, the founder of the blind community support organization "Vietnam and friends" ended 57 days of cycling on a memorable 3,071 km distance. True to his wish, he raised VND 206 million, more than that, this journey has connected him with many visually impaired people across the country.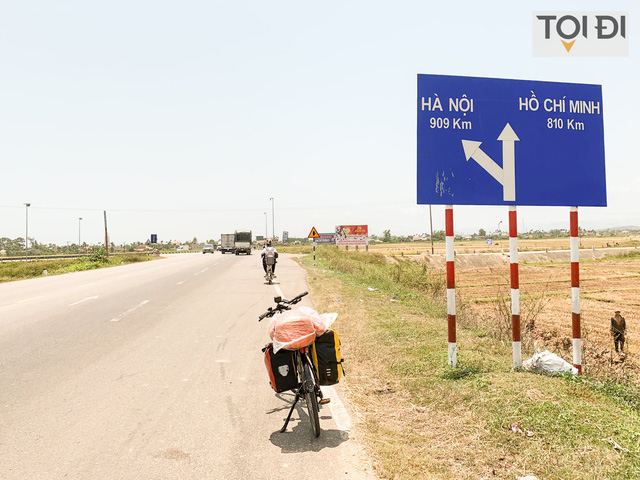 Photo: NVCC.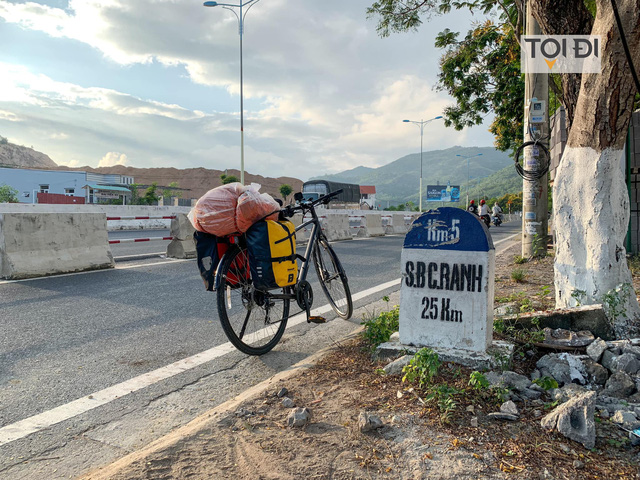 Photo: NVCC.
Leaving his job as an engineer, Mr. Dang The Lam roamed the streets to fulfill his big dream, which is to help the blind. For more than 10 years of realizing his dream, Lam's organization is currently maintaining 2 activities: building a library of audiobooks for the blind, and teaching English to blind children.
Lam spent a long time preparing physically for his "long-term" cycling journey. Being a marathon enthusiast, this journey was not difficult for him. Lam rides an average of 80-160 km every day, the longest is from Phan Thiet to Vung Tau.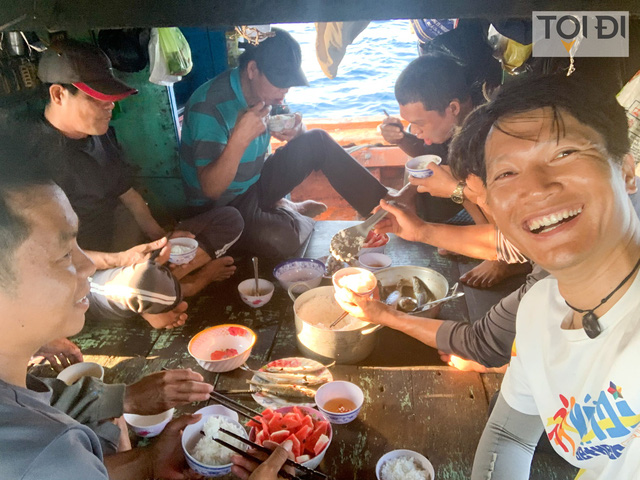 Photo: NVCC.
Carrying luggage includes some necessary clothes, car repair tools, tents… Up to the stopover in Ho Chi Minh City. In Ho Chi Minh City, the bicycle was punctured only three times. At each stop, what Lam did not expect the most and also touched him the most was the warm welcome from the local people. He calls them special people in his life.
At the beginning of May, he stopped at Thien An shelter, Ho Chi Minh City. The children here gave him a song to welcome and express their gratitude for the enthusiasm of the young Ha Thanh Dang The Lam. This journey is certainly still long because Lam's heart still aches about his dream. Follow Doanh nghiep & Tiếp thị
TAG: