Picking blood plums at the foot of Lao Than mountain
LAO CAI – The coming summer rains are also the time when the H'Mong people harvest blood plums, a specialty of the highlands of Phin Ho and Y Ty.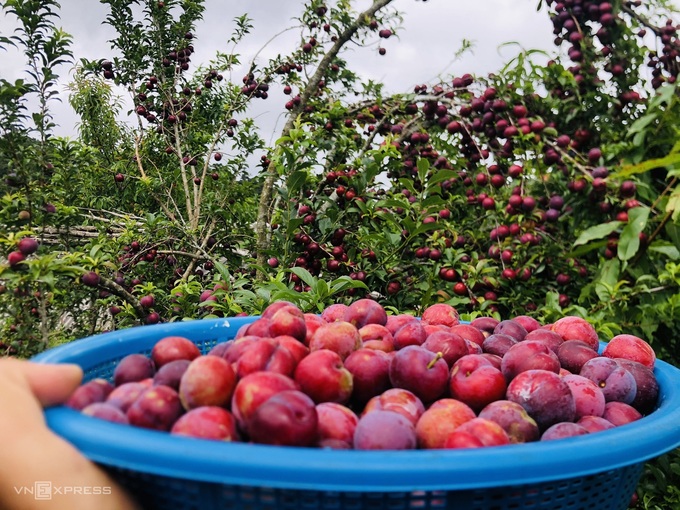 At the beginning of July, the blood plum garden of the family of Mr. Vang A Ho (26 years old, H'Mong) head of Phin Ho village was in the season of ripe, red, and purple fruit-laden with branches. Phin Ho village is located at the foot of Lao Than mountain, a 2,860 m high mountain, which is known as the "cloud hunting paradise" of the roof of Y Ty , Bat Xat district, about 80 km west of Sa Pa town.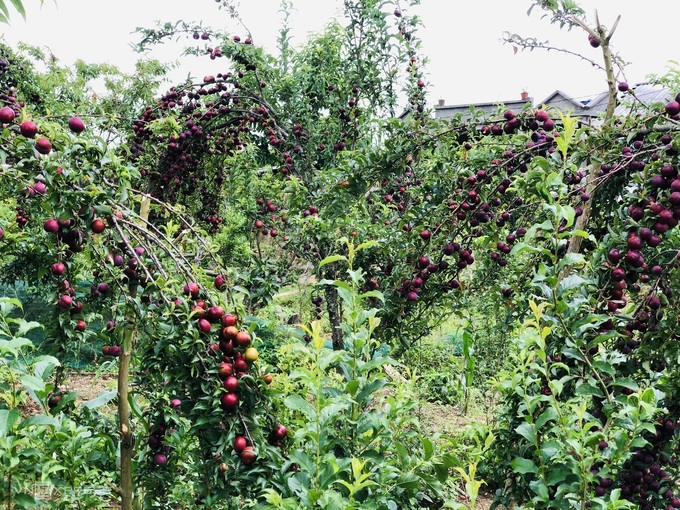 Mr. Vang A Ho said that Phin Ho village has 78 households, people in the village grow plums around the house, some households plant a few trees, some households plant nearly 100 trees. The plum fruit turns from green to ripe and turns purple-red in about 4 months, at this time people prepare for the harvest.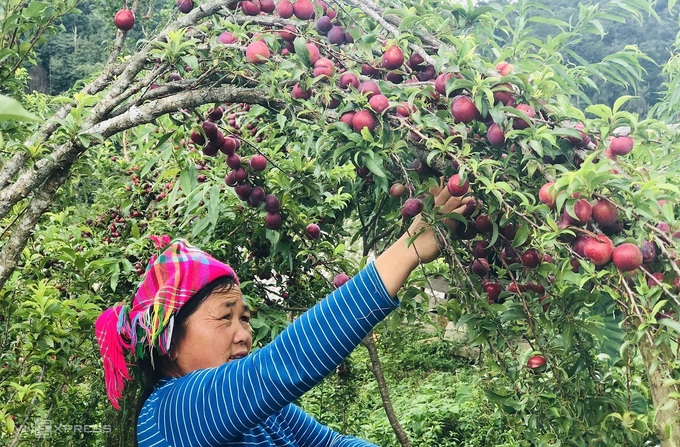 Ms. Hau Thi Sua, a resident of Phin Ho, said: "Blood plum is a specialty fruit of Y Ty. The cool highland climate and unique soil in Y Ty create suitable conditions for blood plum trees to grow. ".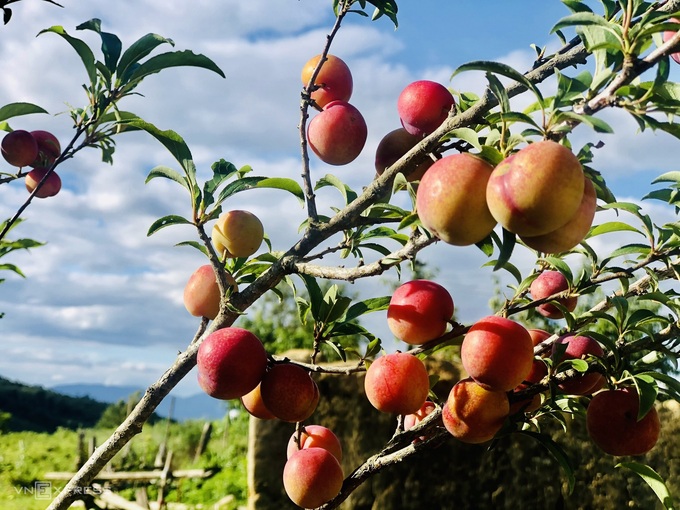 Blood plums picked at the garden in Phin Ho cost 20,000 VND/kg, due to the influence of Covid-19, the price of these plums decreased compared to before and was 25,000 – 40,000 VND/kg depending on the size of the fruit.
This year, the people of Phin Ho have the blood plum season. In addition to Phin Ho blood plum, throughout Lao Cai province, many kinds of plums are grown, depending on the type from May to July, such as Tam Hoa plum, Ta Van plum, Hoang Thu Pho plum. In particular, when eaten, ripe blood plums will taste like fermentation, so they are very popular for soaking.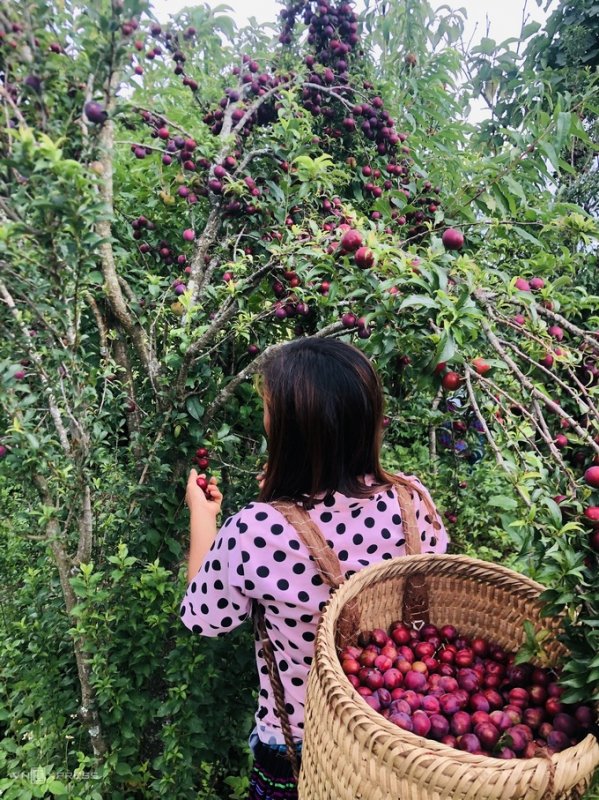 Vang A Ho said that blood plum trees grow and grow naturally, with little care. Indigenous people call it "dog blood plum", because the red color when secreted is thick and clings like blood. The ripe fruit is round and round, each ripeness has a different flavor. People start harvesting plums from mid-June, but the peak is in early July.
Besides plums, Phin Ho people also intercrop pears. If coming to Lao Cai this summer, visitors have the opportunity to enjoy specialty fruits from apple, plum, peach, to macadamias, pears.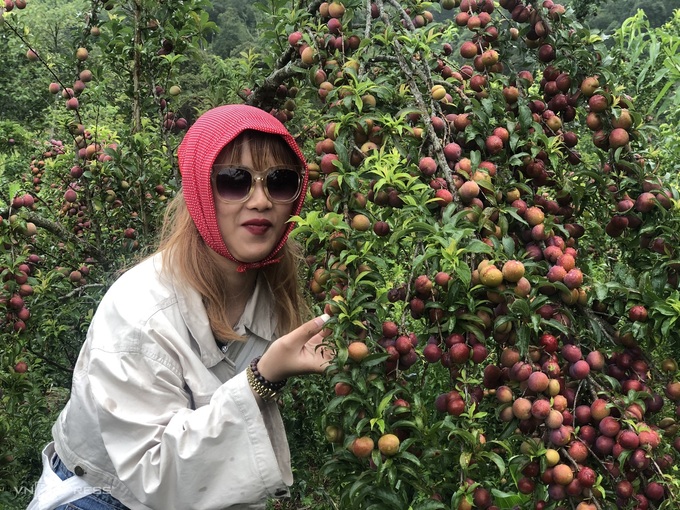 Quynh, a tourist from the Central region was engrossed in checking in by a plum tree laden with fruit. She and her group of friends shared that it was very interesting to both visits such a wonderful plum garden, enjoy and buy as gifts. "Rice ripe plums are soft, slightly sour but fragrant, crunchy, succulent, once eaten is remembered forever". Follow vnexpress
TAG: