Cycling tour to discover nature near Hanoi
The program visits the nooks and crannies of Ninh Binh, Ha Long, or the streets of Hanoi with historical sites.
When traditional tours are suspended due to Covid-19, cycling tours to discover nature with a limited number of participants are suggested for visitors.
Cycling around Ha Long Bay on land
This is a tour product exclusively for Vietnamese tourists with attractions that are not too popular with tourists. Itinerary 2 days and 1 night, departing from Hanoi to Kenh Ga – Hoa Lu – Trang An – Tam Coc – Dong Thai lake – Hao Nho – Yen Mac.
Visitors will be cycling through the country roads, watching the peaceful houses in the majestic natural scenery of the ancient capital. In addition, you can also explore Dong Thai Lake, located at the foot of Tam Diep mountain range; meeting the priest of Hao Nho parish; Overnight at a 3-star hotel.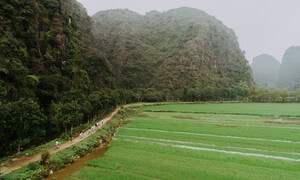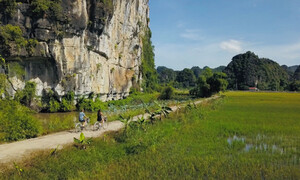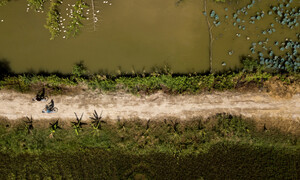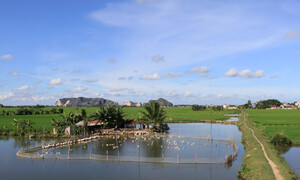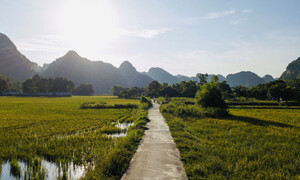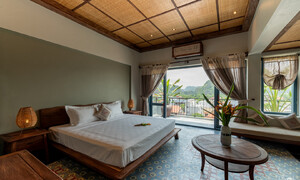 The average travel distance per day is 25 km while traveling and combining sightseeing, rest, and relay. The trip is suitable for those who love sports, cycling, have the desire to explore nature without being too far from Hanoi. Accompanying visitors are guides and bicycle repair staff. You can bring your own car or use the program vehicle.
The tour is currently sold by Amica Travel for VND 2,500,000/person. The departure schedule is every Saturday, Sunday. Visitors participating in the tour need to make a medical declaration and ensure the 5K epidemic prevention regulations of the Ministry of Health.
Family cycling in Cuc Phuong – Tam Coc
Besides tour products suitable for adults, the company also introduces tours for families with young children, with a shorter route, through the forest to avoid the heat. Children can ride on their own or sit behind their parents in a bicycle seat or trailer.
Starting from Hanoi, the tour schedule is Cuc Phuong National Park – Tam Coc – Hoa Lu – Trang An – Am Tien Cave. Visitors will experience cycling under the canopy of primeval forest, learn visually about vegetation and wildlife, learn about historical vestiges such as Thai Vi temple, Am Tien cave. Tour costs 2,500,000 VND/adult and 1,800,000 VND/child.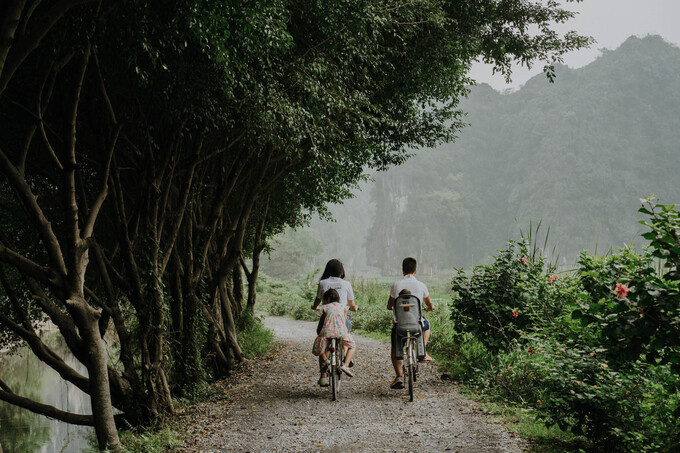 Cycling under the trees of Cuc Phuong or Trang An forests with a distance of less than 10 km a day is suitable for families with young children.
urrently out of 5 bicycle tours, Ninh Binh destinations are the most interested. In which, each tour has a limited number of guests below 20 or according to local regulations, so safety during Covid-19 should be ensured. In the near future, the company will continue to research tours with routes and destinations less known to tourists, suitable for the weather, meeting the travel needs of tourists.
Biking tour to Hanoi
Introduces Ninh Binh cycling tour with attractions such as Thung Nang, Bich Dong or Cuc Phuong, Mai Chau. In addition, a bicycle tour to explore Hanoi in 3 hours with the price of 200,000 VND / person. The tour price includes entrance tickets to attractions, guides, bicycles, in case visitors have their own cars, they will get a discount of 50,000 VND.
Visitors can choose from 5 sightseeing routes, the destinations are monuments and landmarks of the city such as Quan Thanh Temple, Sword Lake, Thuy Trung Tien Temple, Hoa Lo Prison, Vong Thi Pagoda, Cantonese Assembly Hall. …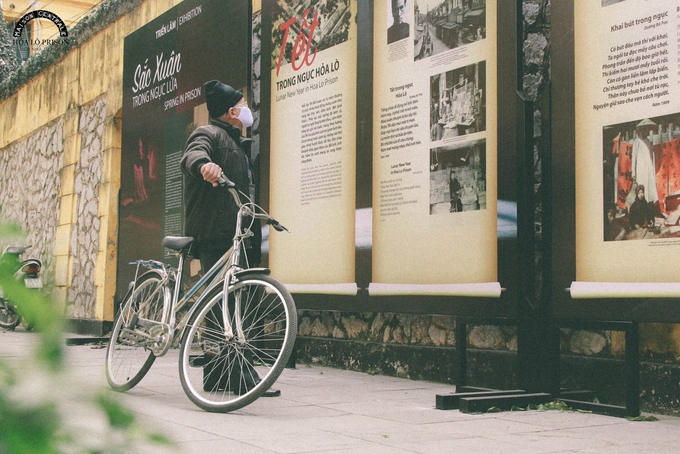 Cycling to exercise, visitors can combine sightseeing, learn about the monuments in the city. Photo: Hoa Lo prison ruins.
Visitors who are new to cycling can choose to take a one-hour tour to explore the old town, including destinations such as Ma May ancient house, Cantonese Assembly Hall, Quang De temple, O Quan Chuong… is 100,000 VND/person.
From 6 pm on July 8, Hanoi temporarily suspends outdoor sports activities and asks people to go out only in necessary cases, so the tour is temporarily suspending departure until the latest directive.
TAG: