Van Thanh Tourist Area – Green Oasis Must Visit On Weekends
The area of ​​​​over 8 hectares, in which the lake is 3.5 hectares wide, gives Van Thanh a unique and airy natural space. With only 2km of driving, you have left the crowded and bustling city center to step into a " smooth green oasis in the heart of Saigon".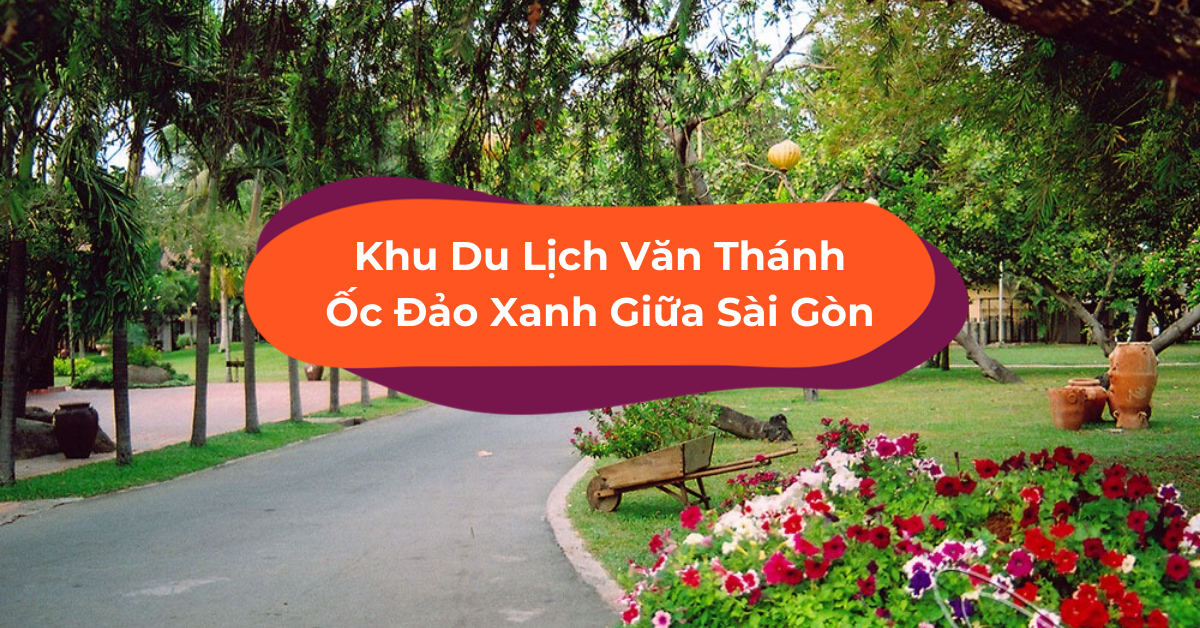 Take a walk around Vinlove to the Van Thanh tourist area. To Saigonese, this city seems to "never sleep". The hustle and bustle of sounds and crowds of people seem to have become a feature of Saigon. However, just coming to Binh Thanh District, you can "get lost" in a completely different Saigon with fresh green patches. You guessed it right! This extremely HOT place is Van Thanh Ecotourism Area in Binh Thanh District. 
Where is Van Thanh Tourist Area?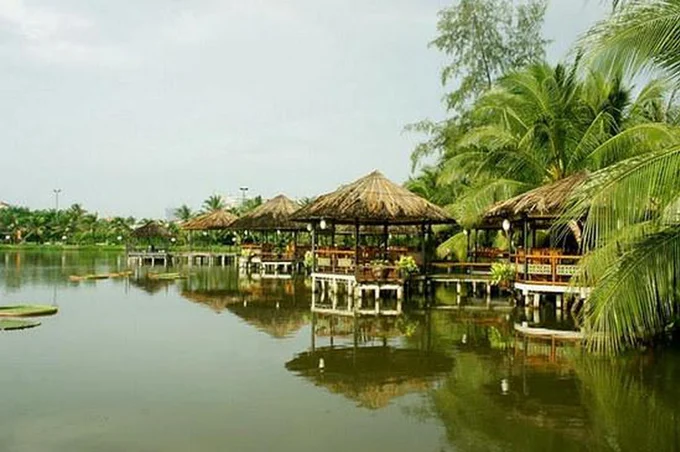 The favorable geographical position has helped Van Thanh Park become a tourist area near Saigon that city people come to on weekends. You can completely travel comfortably by motorbike if you live in the city area, or in neighboring provinces and cities such as Vung Tau, Binh Duong.
Address of Van Thanh tourist area: 48/10 Dien Bien Phu, ward 22, Binh Thanh district, HCMC.
Phone number:(028)35123025 – (028)35123026 – (028)35123027
Hours of Operation:All days of the week, from 9am to 5pm.
Van Thanh Park Ticket Price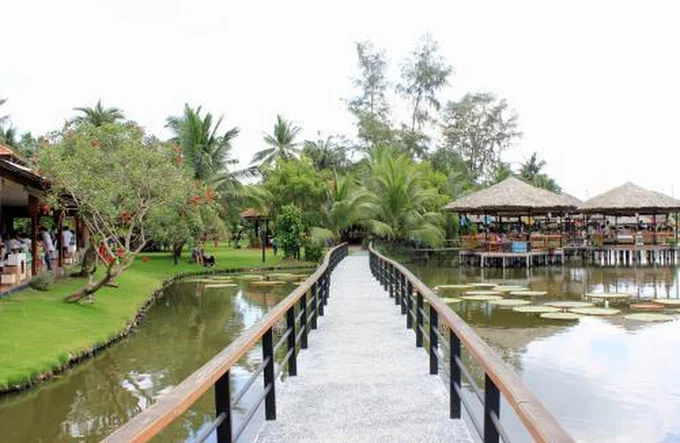 Van Thanh tourist area is free to enter, however, to use services such as swimming pool, buffet or rental huts etc.. you need to buy separate tickets. Pool ticket price:
Children: 30,000 VND/ticket (from Monday to Friday) | 40,000 VND/ticket (Saturday & Sunday)
Adults: 60,000 VND/ticket (from Monday to Friday) | 70,000 VND/ticket (Saturday & Sunday)
*Tickets are subject to change during public holidays and weekends.
Van Thanh Tourist Area – Green Oasis Must Visit On Weekends
To be fair, in Van Thanh, there are not many entertainment activities or interesting games compared to other parks. However, this does not mean that Van Thanh is boring!Built according to the model of an eco-tourism area, when entering Van Thanh's space, you will immediately feel the tranquility, fresh air and scenery with the flavor of Vietnamese villages. The images you can easily see are the lotus pond, wooden bamboo bridge, coconut groves, etc. evoking a peaceful countryside right in the heart of the city. Great isn't it? What are you waiting for without immediately pocketing some very interesting Van Thanh travel ideas?!
1. Feeding the Fish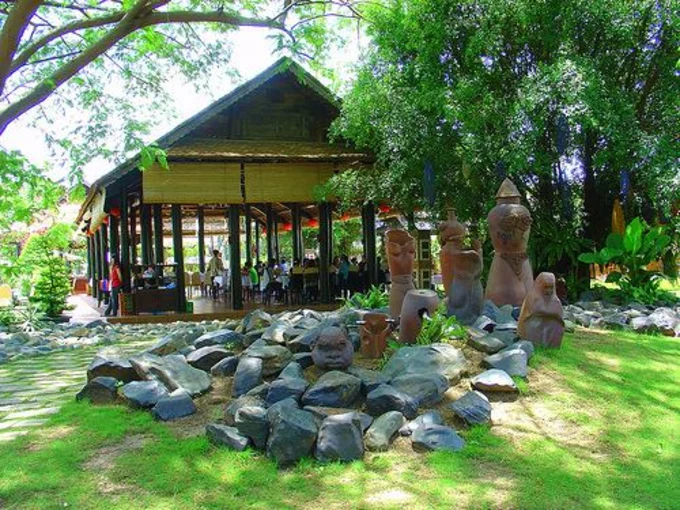 Coming to the Van Thanh tourist area, you can relax with fish in the lake and enjoy the airy natural scenery. This is a suitable activity for people who are alone or with their "other half", spending time together relaxing and chatting with quality.
2. Enjoy Swimming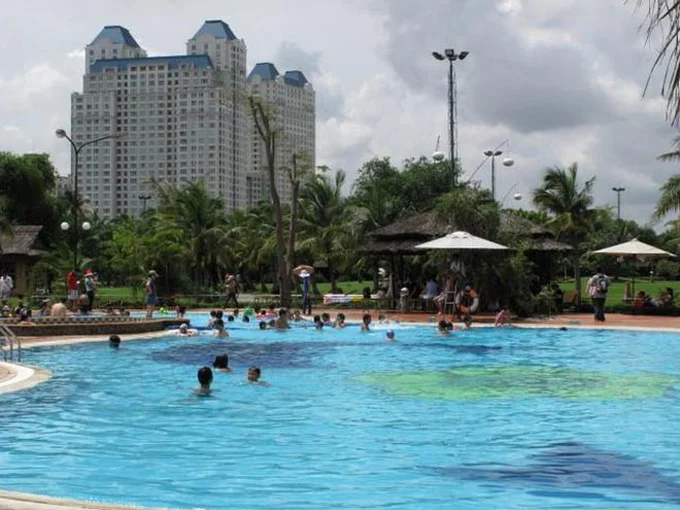 Van Thanh swimming pool with an area of ​​up to 500 m2, is a prominent highlight when it comes to the Van Thanh tourist area. With a capacity of up to a hundred people, the Van Thanh swimming pool is a fun place near Saigon that "swimmers" must visit in the coming summer days. And of course, there's also a kiddie pool for the kids to enjoy all day!
3. Romantic Wedding Photography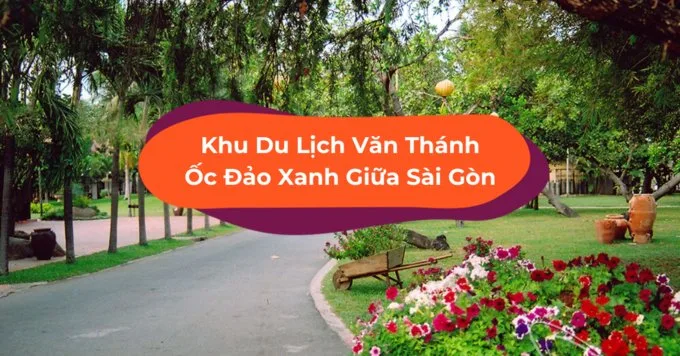 You don't have to go far from Saigon to find a romantic village-style wedding photography location. Couples can go straight to the Van Thanh tourist area to make their dream wedding photos right away. Space here will definitely give him and her a lot of inspiration and record the sweetest images.
4. Enjoy Delicious Cuisine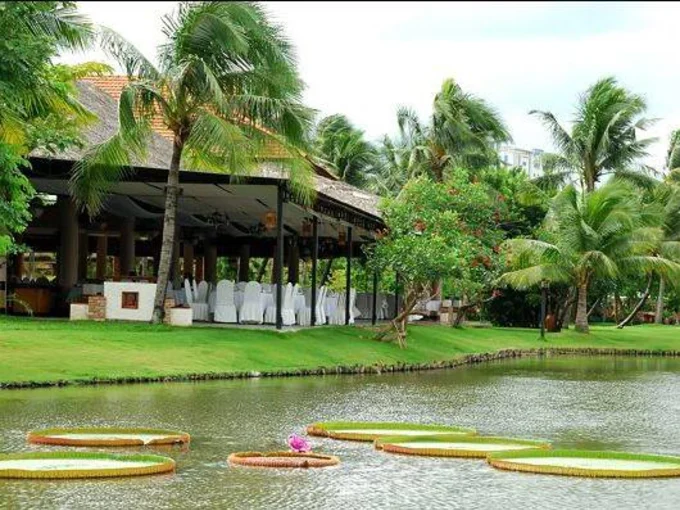 Not only is it an ideal entertainment destination, Van Thanh Saigon tourist area also provides culinary services with 3-regional dishes and attractive foreign dishes. The weekly buffets on Saturday and Sunday with reasonable prices always satisfy diners. The dishes are presented beautifully at the street vendors selling traditional food, or the boats carrying delicious fruit, all evoke an impressive picture of the Vietnamese countryside even in the eating habits. .Ticket price for Van Thanh buffet restaurant:
Children: 140,000 VND/person
Adults: 250,000 VND/serving
5. Organize Fun Camping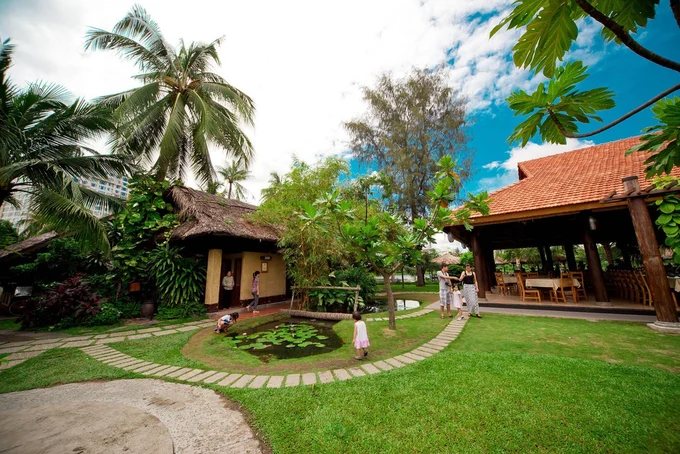 Van Thanh tourist area is often the best choice for groups of friends and family to relax after a tiring week of studying and working. Together prepare tools, simple picnic food to bring to the Van Thai tourist area, enjoy moments of fun entertainment to help you recharge for the next working week.
TAG: