Discover Doi Duong beach in Phan Thiet – Experience from A to Z
Phan Thiet tourism attracts tourists first of all because of its beautiful beaches. The most famous is Doi Duong beach in Phan Thiet. The large beach with deep blue water is peaceful like a paradise waiting for visitors to explore. So what does Doi Duong beach have that attracts such tourists? Let's explore together!
1. Directions to Doi Duong beach Phan Thiet
Doi Duong Beach is located in the city center area. Phan Thiet should not only be a favorite attraction of tourists but also a place where people often hang out. It can be said that this beach has been associated with the development of this central coastal town. Therefore, many tourists when traveling to Phan Thiet 2 days 1 night cannot ignore this beach.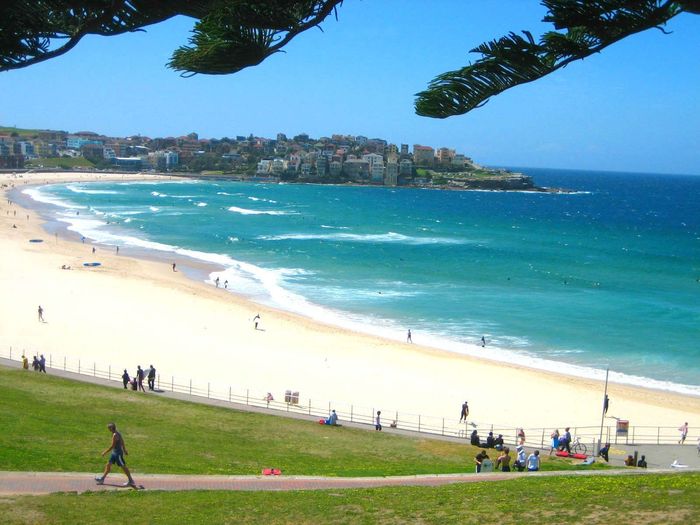 The famous Doi Duong Beach in Phan Thiet
The sea has the name of a hill, it sounds paradoxical. But you have to come here to understand it. The beach area is surrounded by a cool green poplar forest that whispers to the waves every day. Our ancestors were very simple. Whenever you see something in front of you, name the place after that. That's why the name Doi Duong was born. 
The way to this beach is very easy. From the city center. Phan Thiet, you just need to run straight in the direction of Nguyen Tat Thanh Boulevard and you will see the blue ocean in the distance, the immense sea. That is Doi Duong beach.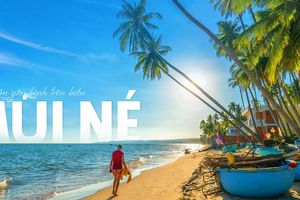 Traveling to Phan Thiet you do not need to wait for long-term holidays. Two weekends is enough to explore this sunny – wind – sea land. With a location quite close to the city.
2. The beauty of the blue sea at Doi Duong beach
In the Mui Ne Phan Thiet travel manuals, Doi Duong beach is always classified as a tourist attraction. On the way to the beach, visitors will pass through the cool ocean. If many people think that the sea will be very sunny, the poplar is a way to cool down and attract tourists to the sea.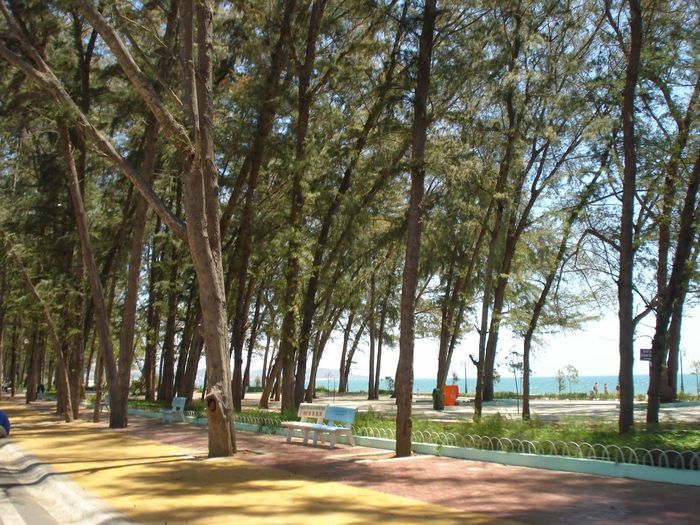 Duong Hill is cool
Stepping away from the row of poplars, you will immediately touch the smooth sand surface. The long, arc-shaped sandy shore embraces the sea with each wave. The scene is poetic and lyrical to strange. And finally, the clear, cool seawater is like dispelling all the heat and sunshine when traveling to Phan Thiet. It's great to cool off and play in the water. You can rest assured that the sea here is very shallow and calm, with few big waves, so you can comfortably swim.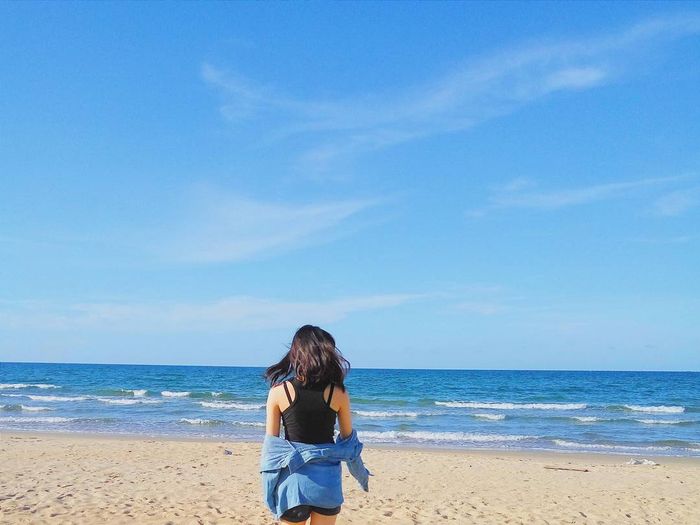 Dreamy and peaceful blue sea
3. Fun experience on the beach
3.1. Fun sea game
At Doi Duong beach in Phan Thiet, in addition to bathing, visitors can also entertain with many fun games. Because the beach is very wide, visitors can play collective sports on the sea such as football, beach volleyball… If you participate in these games during your trip to Mui Ne – Phan Thiet Le 30/ 4, you will make your rare rest days more fulfilling.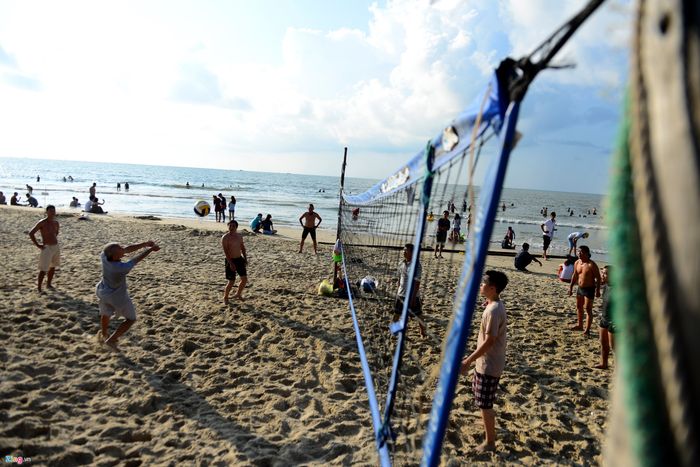 Fun volleyball on Doi Duong beach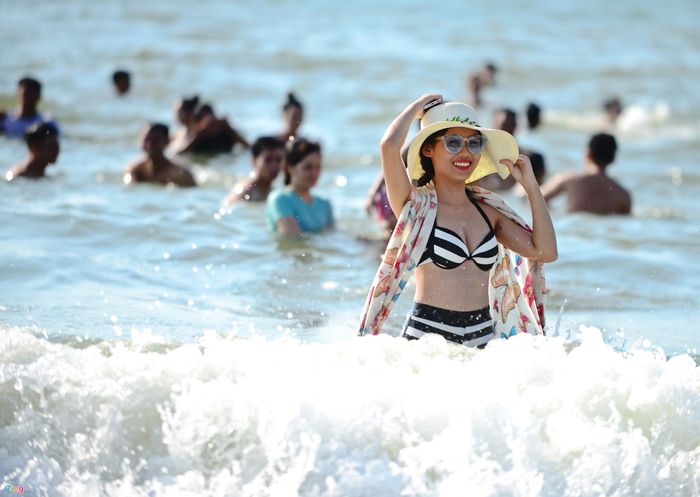 3.2. Enjoy Phan Thiet cuisine
At night, Doi Duong beach becomes more peaceful but still very bustling. When the sun gradually disappears, it is also the time when restaurants selling snacks and coastal seafood begin to open for sale. Here visitors can enjoy the famous delicacies of Phan Thiet such as grilled squid teeth, banh quai cauldron , grilled rice paper, grilled squid, grilled shrimp and many other seafood dishes.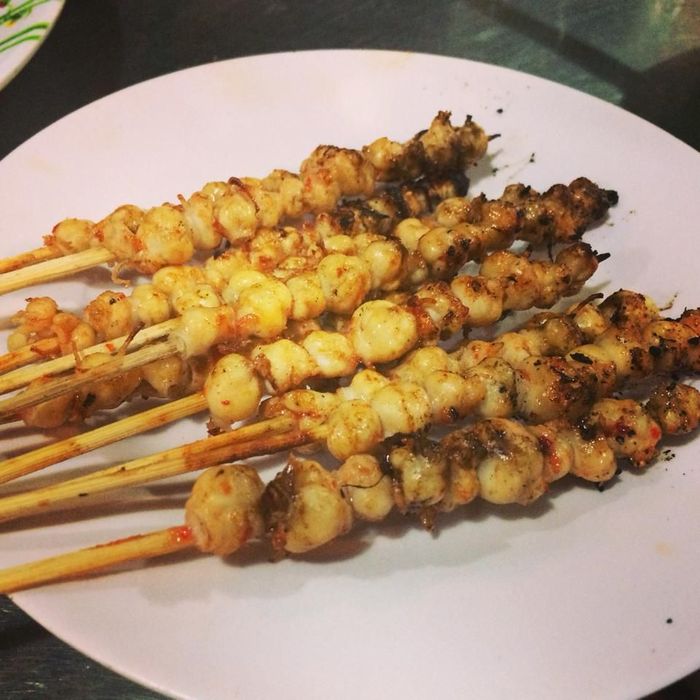 Grilled squid teeth – famous snack here
The aroma of the dish spreads all over the beach, making it difficult for visitors to resist. Order a portion of grilled squid, add a cup of soft drink and then sit on the beach to enjoy. Delicious food, charming sea views, resounding natural sounds and emotional stories. All combined will give you an unforgettable memory.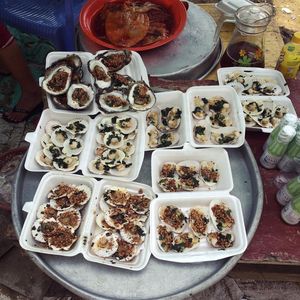 And many more delicious dishes are waiting
3.3. Watch the beautiful sunrise on Doi Duong beach
An experience that visitors cannot miss when coming to Doi Duong beach is watching the sunrise over the sea. Take advantage of waking up early to start a day of sightseeing in Phan Thiet by watching the first rays of the day. The peaceful and mysterious night-sea gradually awakens. The first rays of the sun began to shine brightly across the sky. Then just like that, the sea woke up, the waves woke up, and the hills also woke up. That moment seemed to make the human soul more warm and full of life. That is why many couples choose Doi Duong beach as a beautiful wedding photography location in Phan Thiet .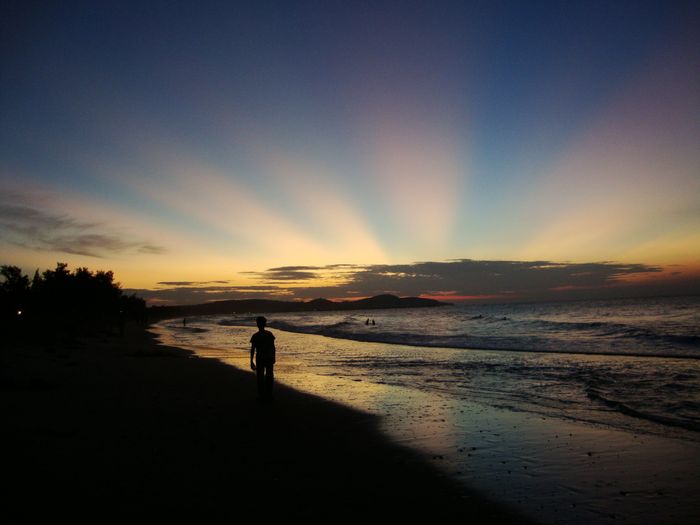 The first rays of the sun on the sea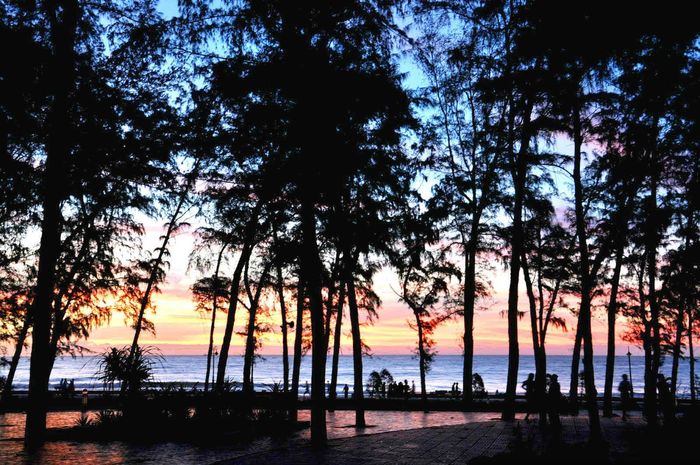 And glimmering through each row of poplars
4. Attractions near Doi Duong Beach
After swimming at Doi Duong beach, visitors can visit other nearby destinations.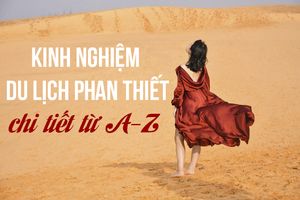 Handbook, travel experience Phan Thiet – Mui Ne self-sufficient
Along with the coastal cities of Nha Trang and Vung Tau, Phan Thiet – Mui Ne tourism is a fairly popular journey that many tourists prioritize. There are coconut trees leaning over here
4.1. Ong Dia rock beach
From Doi Duong beach to Ong Dia rock, it only takes about 15 minutes by motorbike. Ong Dia Rock is a place where many tourists, especially young people, come to check in. This place is like a cliff protruding into the sea. Rocky beach with large rocks with strange shapes. Standing on the rocky beach, you can see the vast sea and sky in the distance.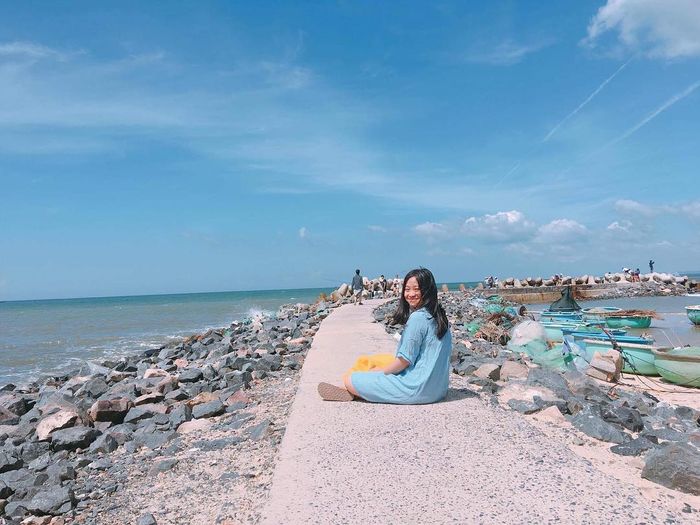 Ong Dia rock beach
4.2. Poshanu Thap Tower
Closer to Ong Dia rock is the Poshanu Cham Tower . The ancient tower has existed for nearly 3 centuries but still stands in the middle of Phan Thiet. Visiting Poshanu tower, visitors can not only learn about ancient architecture and Champa culture but also have a panoramic view of the city from above.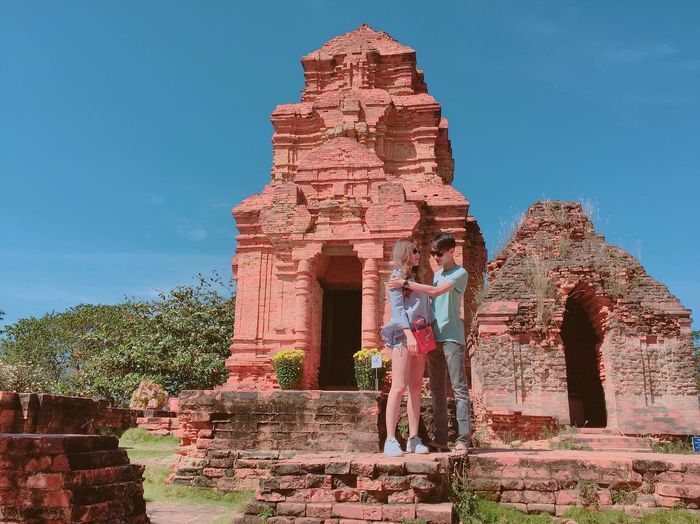 Poshanu Thap Tower
4.3. Dinh Van Thuy Tu
Because it is located near the city center. Phan Thiet so visitors can easily go to places in the city to visit. The most famous among them is Dinh Van Thuy Tu . The communal house has great spiritual significance for the people of the coastal area of ​​Phan Thiet. At Dinh Van Thuy Tu, there is the largest whale skeleton in Southeast Asia. Every year, at Van Thuy Tu communal house, fishermen always hold the Cau Ngu festival to hope for good luck when going to sea.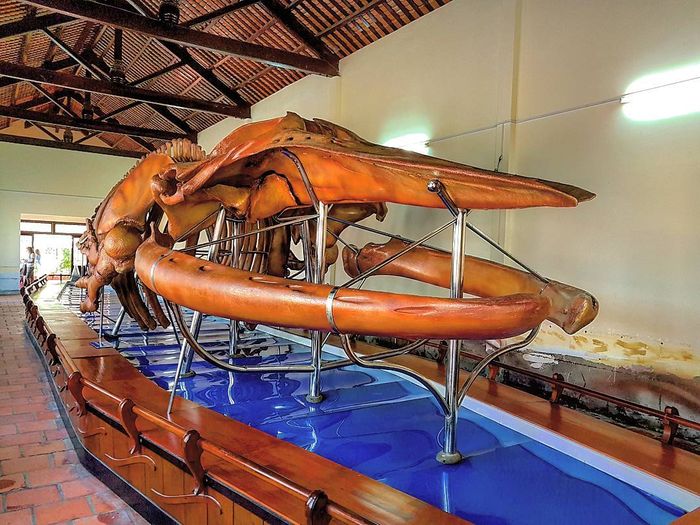 Dinh Van Thuy Tu
4.4. Duc Thanh School
Duc Thanh School is a historic attraction of Phan Thiet. From Doi Duong beach, it takes about 7 minutes by car to go to school. This school has historical significance because this is where our great President Ho Chi Minh used to teach.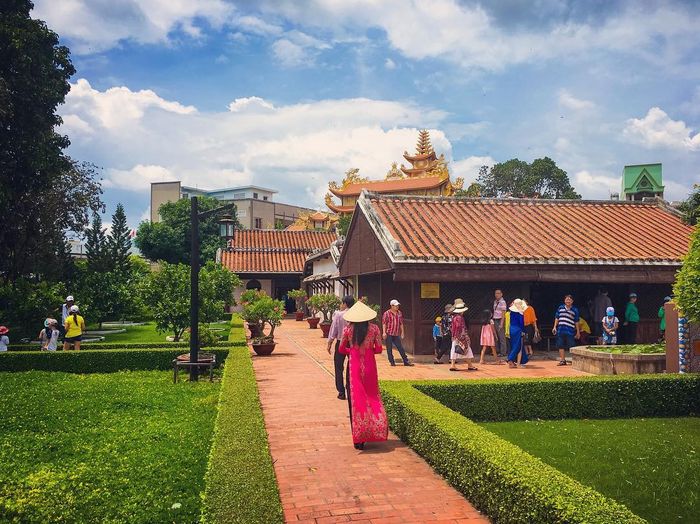 Duc Thanh School
Besides, from Doi Duong beach, you can also visit many other places such as the Ho Chi Minh museum, Phan Thiet, victory monument, Ong Hoang floor…
Nature has favored Phan Thiet with many beautiful beaches and Doi Duong beach is one of them. Every year, this place attracts a lot of tourists to visit and swim. In order to preserve that natural beauty, it is very necessary to be conscious of each person's preservation. If you have the opportunity, come and experience Doi Duong beach in Phan Thiet!
TAG: