La Phong Dalat tourist area "unique" beauty of the land of fog
La Phong Dalat tourist area is a newly inaugurated destination but extremely attractive to visitors because of its uniqueness and novelty from flowers and endemic forests, bonsai trees and Koi ponds, parks, and gardens. The program has a unique architecture associated with biomimicry and folk tales.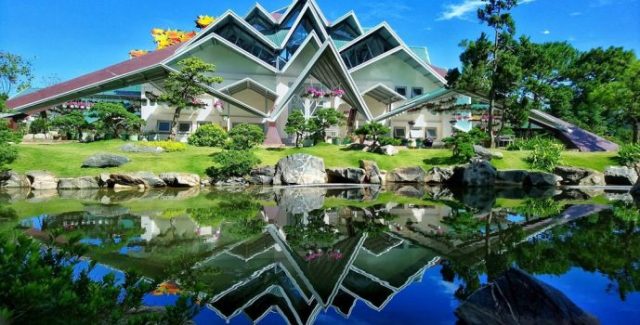 Roof house with 132 roofs representing 132 maple leaves (Photo: ST)
With the idea of ​​the "heaven garden" the inner child of the big "garden of paradise" is Da Lat, the land of thousands of flowers in the work "The pinnacle of the empire" by Canadian historian Eric T. Jenning, The owner built Dalat Maple Leaf Tourist Area with a total area of ​​nearly 5 hectares, planted over 2,000 maple trees, 500 cherry trees, 20,000 pine trees, over 2,000 Shan Tuyet tea trees and hundreds of flowers. , conifers, other rare and endemic herbs in Da Lat.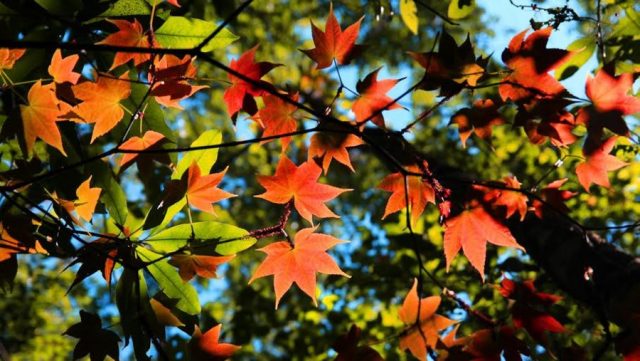 Red maple leaves in autumn (Photo: ST)
The address of La Phong Dalat Tourist Area at 45 Dang Thai Than, Ward 3, Da Lat City , Lam Dong, has contributed to diversifying and enriching the city's products, destinations, and types of tourism. Da Lat thousands of flowers.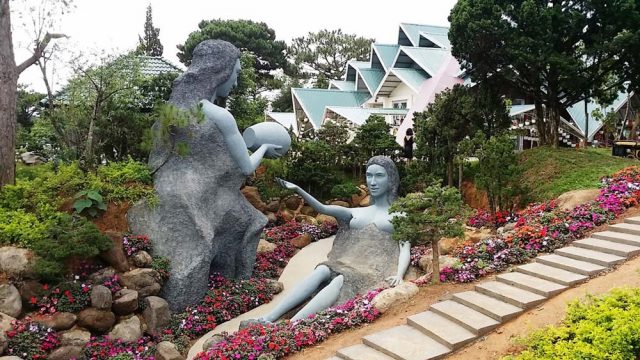 Statue of Adam and Eve bathing in the stream of paradise (Photo: ST)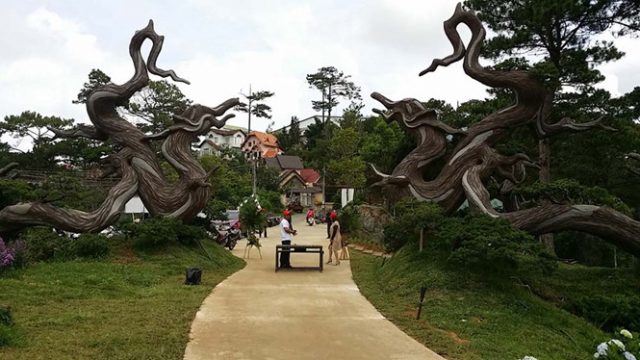 The Gate of Dragons gathers (Photo: ST)
The ticket price for La Phong Dalat Tourist Area is 50,000VND/adult and 35,000VND/child.
This place welcomes visitors with images of architectural sculptures built with unique architecture in harmony with nature, associated with biomimicry and folk stories of ethnic minority communities. Some of the Central Highlands, including Proud Road, Underground Eden, Dream Stream, Eden Stream, Mushroom House, Roof House, Empty House, Trouser Gate… Everywhere in the forest are many potted plants. The arrangement at an angle looks very fancy with flower beds stretching along both sides of the path.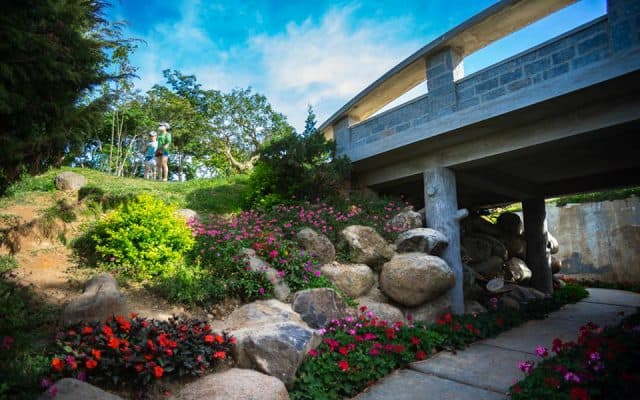 Proud street (Photo: ST)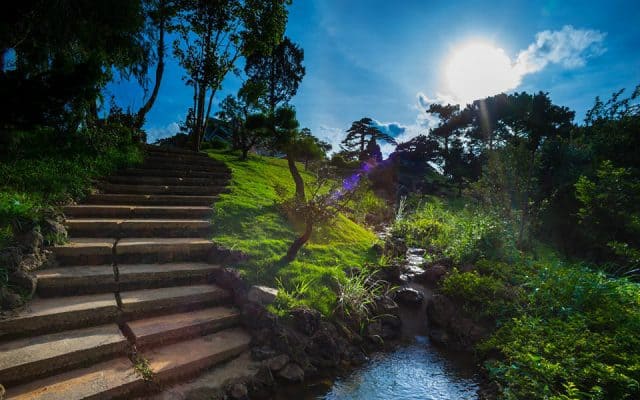 Dream stream (Photo: ST)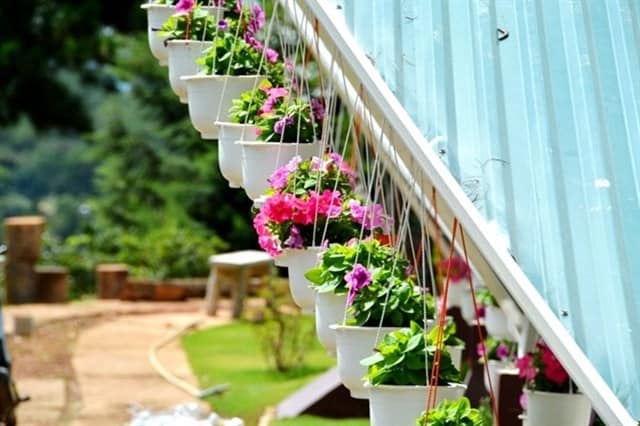 Lovely potted plants decorate the roof house (Photo: ST)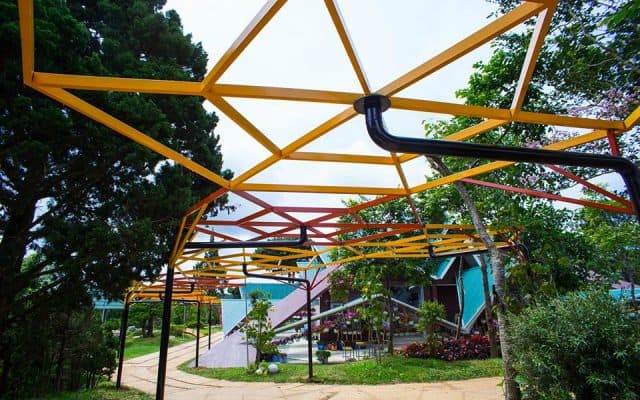 The view around the Roof (Photo: ST)
The most outstanding architectural work of La Phong Tourist Area is the Roof House with 132 roofs representing 132 maple leaves on the pyramid background called maple leaves. The empty house has 20 "drum sides" made of tempered glass that create many colors and shimmering images over time from dawn to dusk of the outside.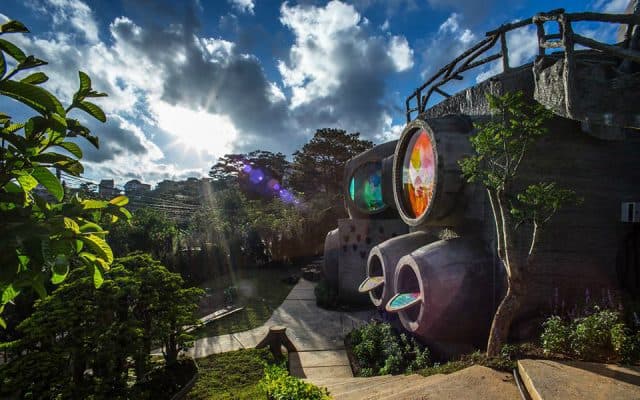 Unique drum house with 20 drums (Photo: ST)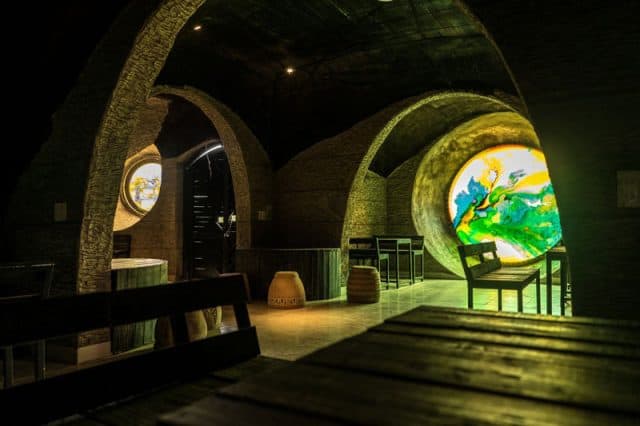 Inside the Empty House (Image: ST)
Among the forest's more than 2,000 purebred maple trees, many are over 10 years old. In autumn, when the sky and grass turn yellow, the maple leaves will turn bright red, creating a scene like in the "Western sky". Tung pen is a pure Vietnamese conifer tree that is known as the national property, has high medicinal value, reproduces and grows in Da Lat the best, is now grown mainly to make bonsai.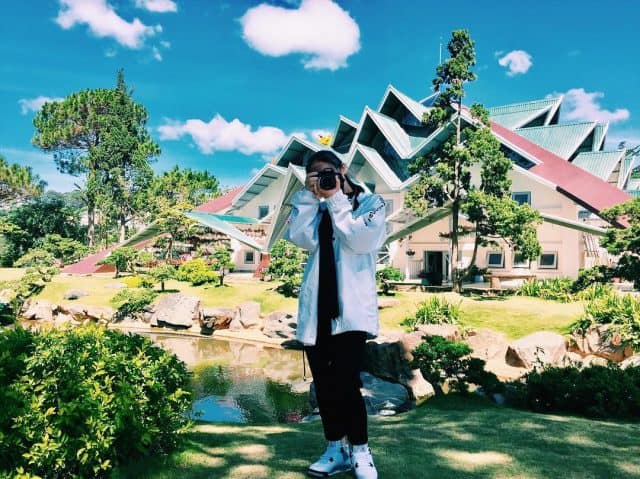 Taking pictures of "virtual living" at La Phong Dalat tourist area (Photo: ST)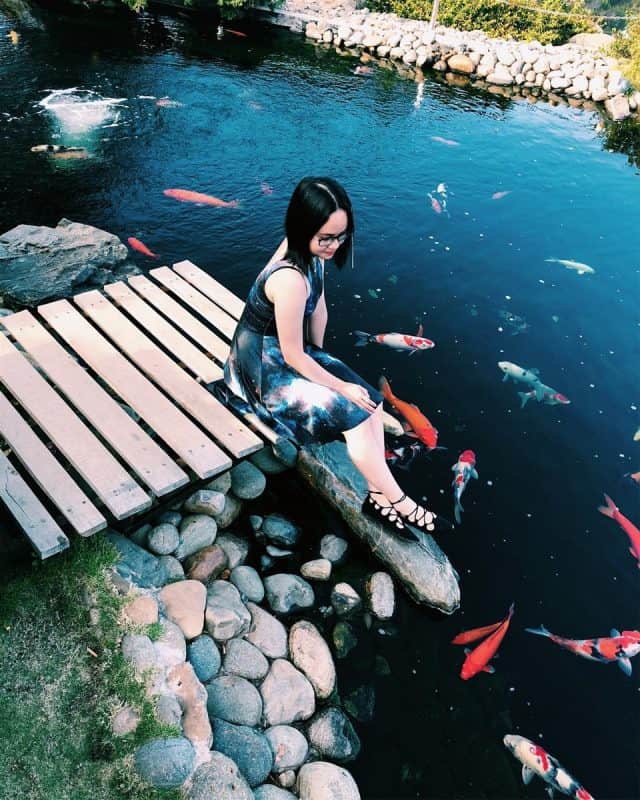 Out of 20,000 pine trees in the Dalat maple leaf tourist area , there are up to 950 trees with a lifespan of over 17 years, having undergone many poses. Some pine trees are planted along the lakeside to raise 230 very unique Koi fish, creating a beautiful landscape like in the land of cherry blossoms. The species of conifers in the tourist area include 5-leaf pine, 2-leaf pine, bamboo pine, fake eucalyptus, green cypress, elm, red pine, red pine, eucalyptus, po mu… with a lifespan of over 15 years. year. Shan Tuyet tea trees originate from the northern mountainous provinces, grafted on the root that grows from seeds, is very strong, wide, fragrant, has a lifespan of nearly 20 years.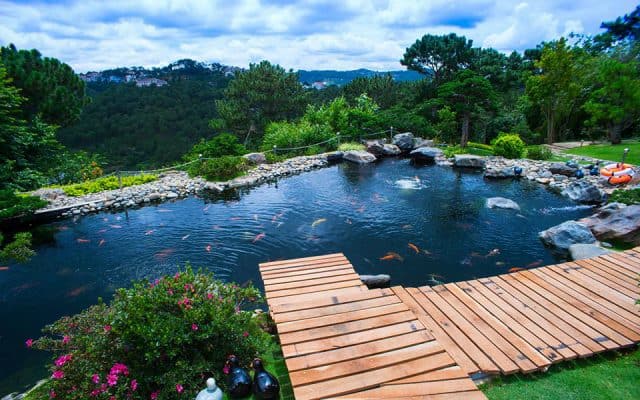 Koi pond (Photo: ST)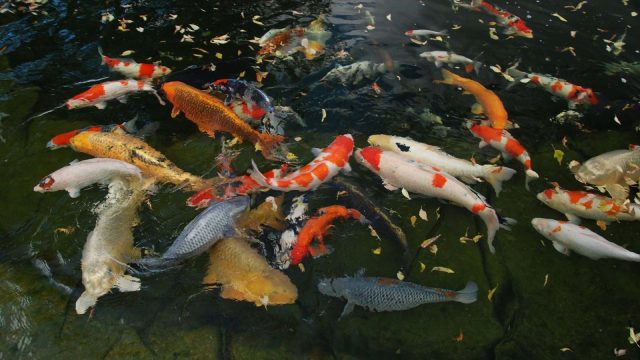 Colorful female Koi (Photo: ST)
In particular, the motel in the tourist area was built as an old town in the ground with a unique and fancy design, suitable for those who love new and interesting experiences. La Phong Hostel Dalat has 56 dorm beds with the price of 80,000 VND / single bed / person and 180,000 VND / double bed / 2 people.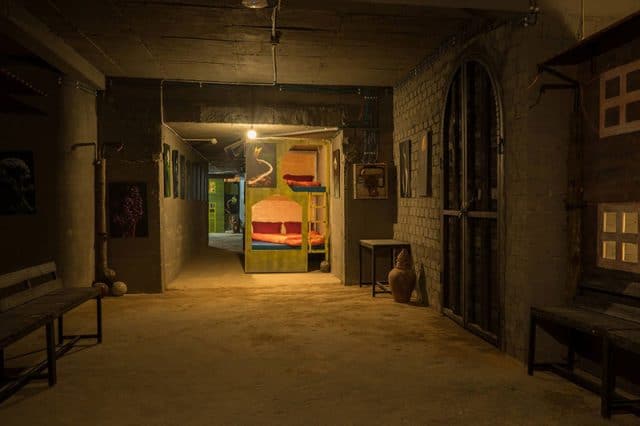 A new experience at an underground hostel (Photo: ST)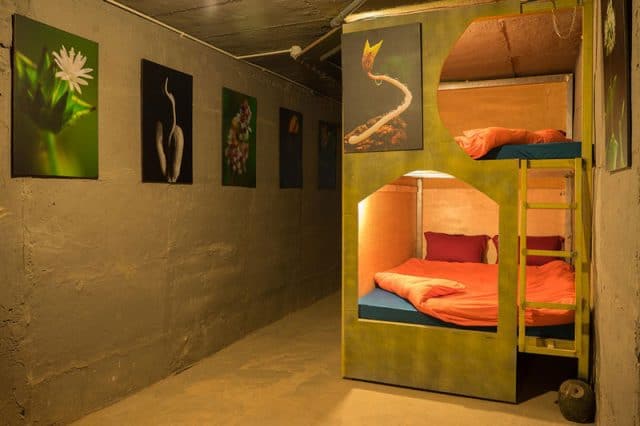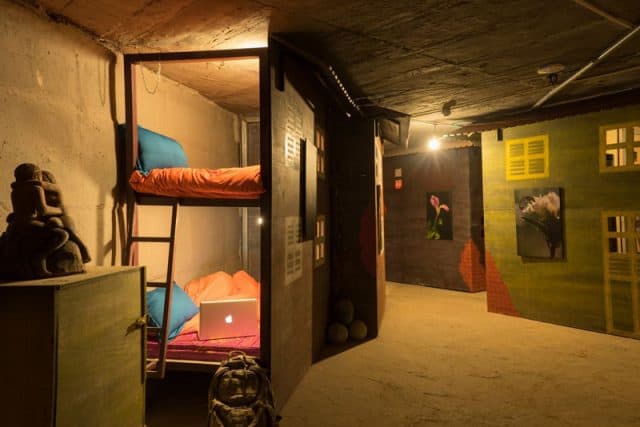 Unique space (Photo: ST)
The intention of the owner of the resort is not only to create a sightseeing and relaxation area, but also an address for students to come and learn about the biology of rare coniferous forests in Vietnam. Male. Guests can also organize camping or entertainment activities at night if they wish.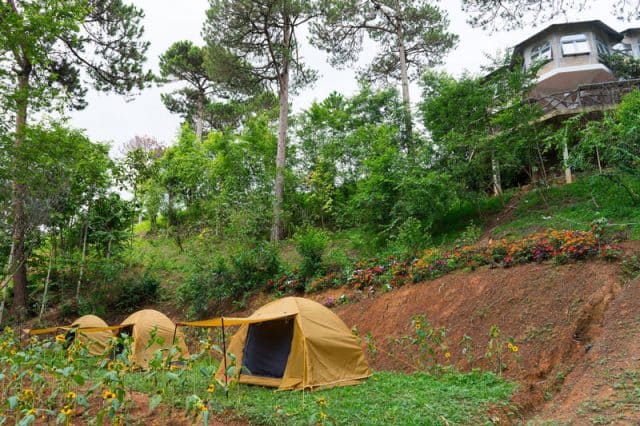 Set up a camping tent at La Phong Dalat tourist area (Photo: ST)
La Phong Dalat Resort is a great resort for those who want to relax and blend in with the quiet and fresh nature. Visit this place, you will have both unforgettable impressions and relaxing moments with friends or family.
TAG: