Two Vietnam travel experiences in the top best
The motorbike tour from Hue to Hoi An and the street food tour of Ho Chi Minh City are among the top 25 best travel experiences in the world.
Tripadvisor Travelers' Choice Awards is an annual award voted by travelers on Tripadvisor. In addition to the worldwide consideration, the awards are divided into Asian, European, American, South Pacific destinations, or trending destinations, emerging destinations, and travel experiences. … This year in the top 25 best experiences in the world, the motorbike tour from Hue to Hoi An ranked 12th, and the street food tour of Ho Chi Minh City ranked 14th.
The average results were selected by Tripadvisor from more than 400,000 travel activities that travelers can book tours on the website, combined with user choices and opinions.
The 8-hour Hue – Hoi An motorbike tour costs nearly 75 USD (1.7 million VND) is an experience that takes visitors from the ancient capital of Hue, through Lang Co beach, Hai Van pass, to the coastal city of Da Nang. , Ngu Hanh Son mountain and reach the finish line in Hoi An ancient town.
A Tripadvisor user who used to take this tour commented: "The whole trip was wonderful, everyone was friendly, the experience was very fun. The scenery on the road is breathtakingly beautiful, the journey is worth the money, if in Vietnam not to be missed. this experience".
If coming to Ho Chi Minh City, one of the most vibrant cities in Vietnam, domestic and foreign tourists should also take a motorbike tour but to experience street food. Such a tour lasts 4 hours with 40 USD (900,000 VND) per guest to be taken to the markets, enjoy a lot of delicious dishes from sweet and savory food to refreshing drinks…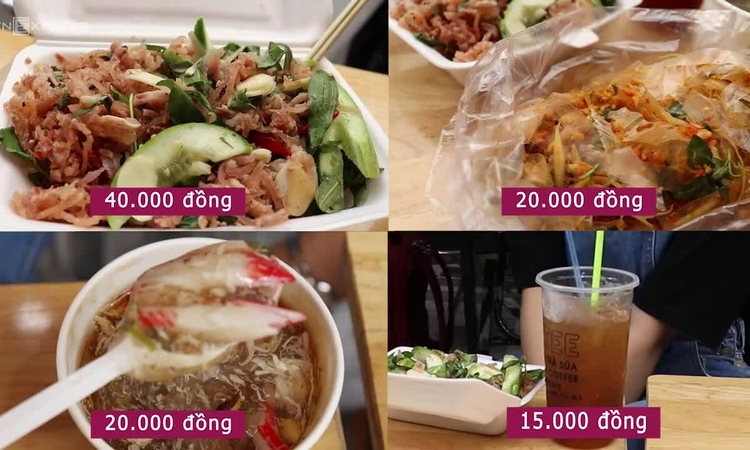 Snacking with 100,000 VND on Nguyen Thuong Hien Street, District 3, Ho Chi Minh City. Video: Yen Nhi – Van An
Top 25 best travel experiences in 2021:
Waterbike racing in Dubai, UAERaft rafting on the Kaituna River in Rotorua, New ZealandFly a kite in Rio de Janeiro, BrazilKayaking at Shell Key Reserve, Tampa Bay, Florida, USAExplore Arenales Cave in San Juan, Puerto RicoRiding an off-road vehicle in Kangaroo Island, southern AustraliaExplore Magnetic Island, Queensland, AustraliaGhost hunting in York, EnglandSkydiving in Olideniz, TurkeyZipline experience in Colorado, USAZipline through the forest in Rotorua, New Zealand
Motorbike trip from Hue to Hoi An, Vietnam
One Day Cruise on St John, Virgin Islands, USA
Discover street food by motorbike in Ho Chi Minh City, Vietnam,
Go to Vespa to enjoy cappuccino in Rome, ItalyTaxi experience like Beatles, Liverpool, EnglandA Day Cruise in St Martin, St Maarten, CaribbeanExplore the Colosseum, Rome ItalyRafting on the Soca River, Bovec, SloveniaRiding an off-road vehicle to explore the sea and forests of Brasilito, Costa RicaSnorkeling fish and turtles in Puerto Rico, Caribbean,Exploring the green city of Jodhpur, IndiaPrivate yacht explores the sea of ​​Dubai, UAECooking Traditional Thai Food in Phuket, ThailandExploring Manuel Antonio Park, Costa Rica
Follow vnexpress
TAG: