British magazine suggests 9 Vietnamese dishes to try
In addition to bread and pho, Rough Guides recommends you to enjoy Hanoi fish cakes, Quang noodles, and Saigon broken rice.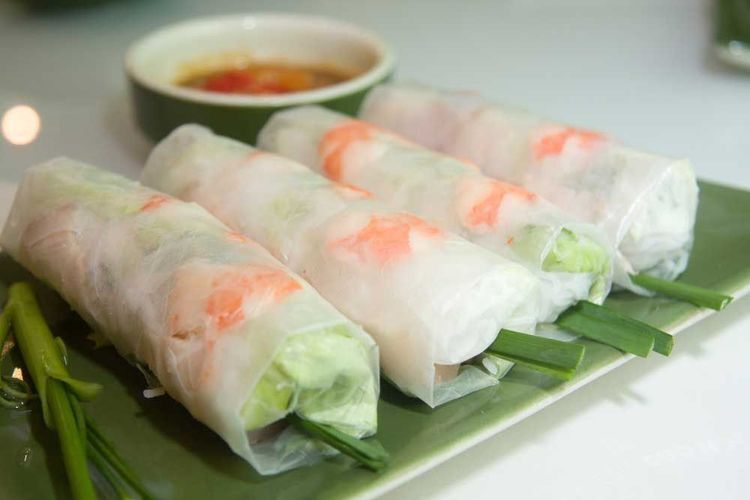 Rough Guides is a UK-based publisher of world-renowned travel books and magazines. Rough Guides rates Vietnamese cuisine as distinctive, memorable and among the best in Southeast Asia. From sidewalk stalls to high-end restaurants, Vietnamese delicacies always appear with all the sweet and sour flavors. Here are 9 dishes that visitors cannot miss when coming to Vietnam:
Spring rolls
The popular spring roll dish in the North is rice paper rolls with raw vegetables, meat, and shrimp. The Southern version of spring rolls often has grilled skewers, green bananas, star fruit and dipping sauces with peanut sauce. In many Vietnamese restaurants, spring rolls are served as an appetizer before the main course.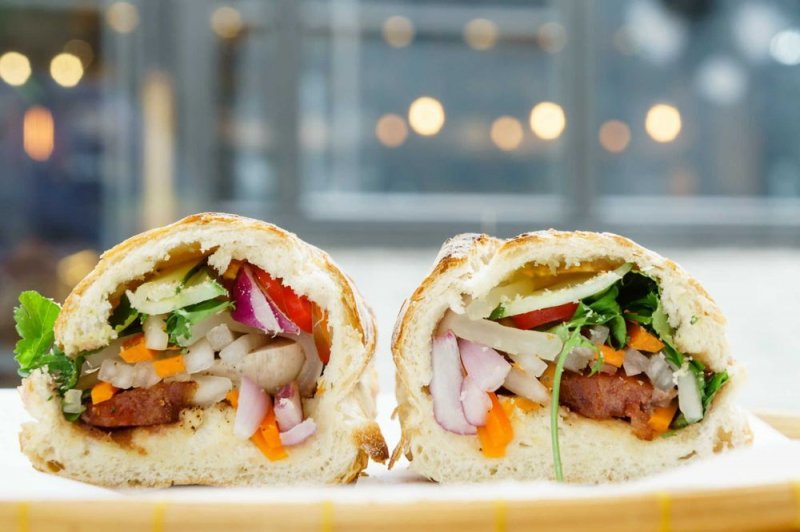 Bread
As one of the most famous street foods, banh mi was introduced to Vietnam by the French in the 19th century from the baguette, then the Vietnamese created additional fillings. Vietnamese bread is usually filled with meat (chicken, beef, pork), pate, fried egg and some pickled vegetables. Bread is not only sold throughout Vietnam but also appears in many big cities around the world such as London, New York, Tokyo…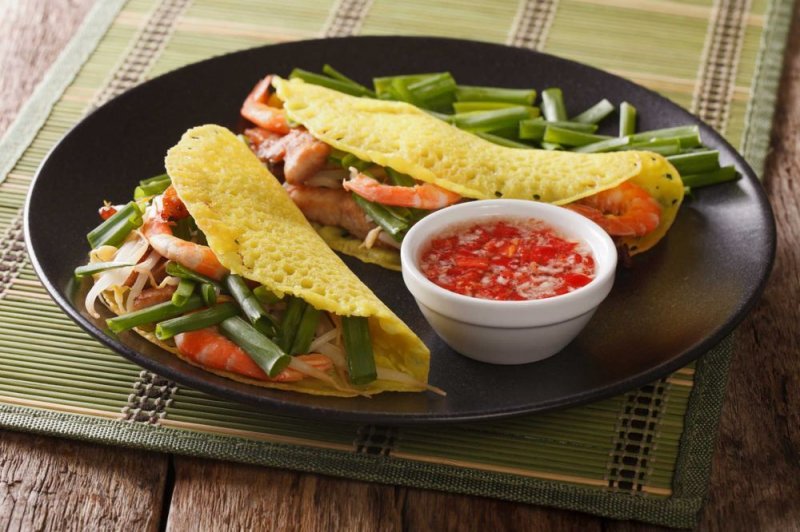 Pancakes
The deep-fried flatbreads filled with shrimp, meat, bean sprouts, eggs… rolled with rice paper and dipped with sweet and sour fish sauce are pancakes (sizzling sound emitted when frying the cake). As a snack, Banh xeo is loved by many Vietnamese and foreign tourists. Although originating in the Central and Southern regions, Banh xeo is now popular everywhere and it is easy to find bakeries in all three regions.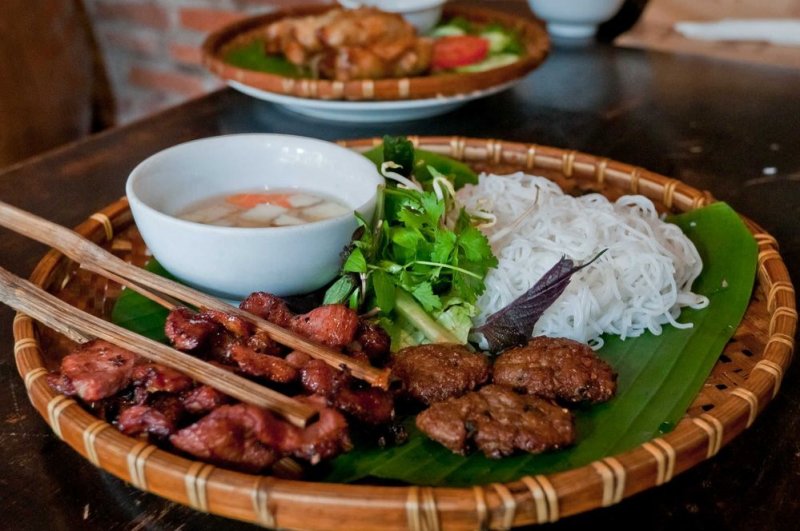 Bun cha
Bun cha, especially in Hanoi, is a specialty that visitors can find sold in all the streets of the capital. The meat is skewered or minced into pieces to bake on a charcoal stove, the vermicelli served with fresh rice vermicelli and vermicelli cannot be missed without the broth prepared with a plate of raw vegetables. Can be used as a main meal such as lunch, bun cha is likened by many people to meatballs or hamburgers, but Rough Guides commented that bun cha is a different flavor combination.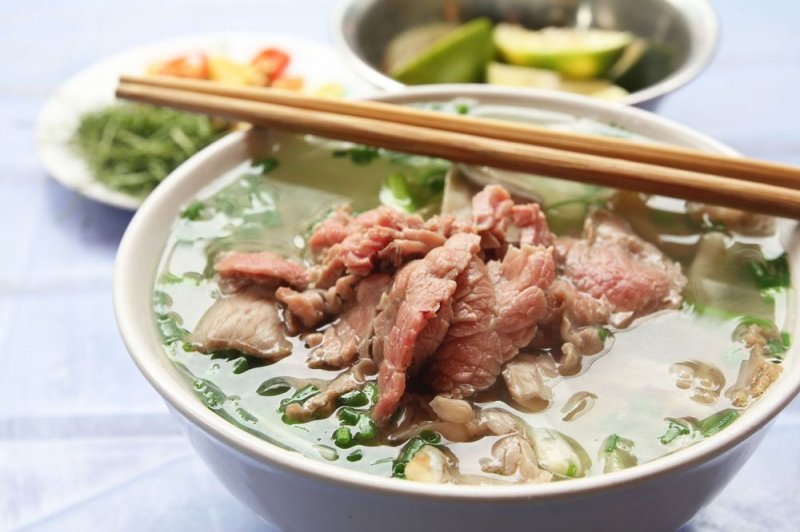 Noodle Soup
Referring to Vietnamese cuisine, it is impossible to ignore the "national soul" dish, which is pho, which can be eaten at any time of the day, but most Vietnamese eat it for breakfast. Originating from the North, pho is now a popular dish nationwide. Pho also has many types for diners to choose such as chicken noodle soup, beef noodle soup (rare, cooked, bucket…). Like other dishes, eating pho also comes with fresh spices such as chili lime, and some raw vegetables.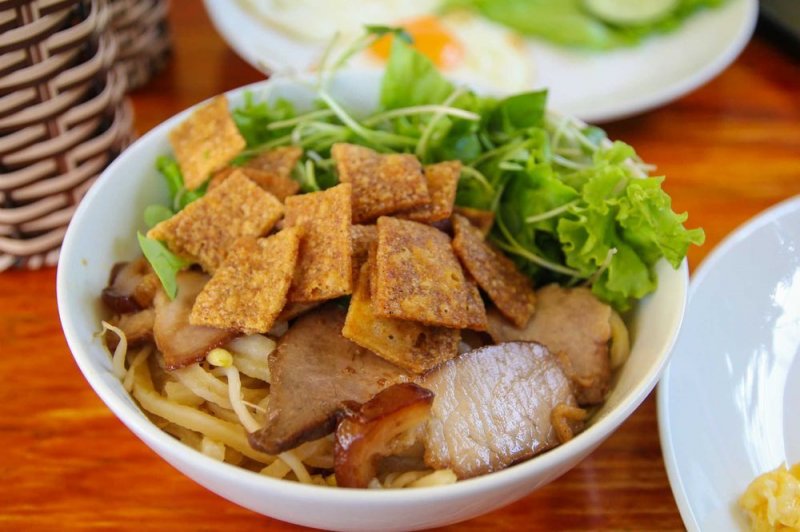 High floor
Cao Lau is a specialty of Hoi An ancient town, it is a large bowl cooked from Cao Lau (the fiber is tougher and thicker than the noodle soup), bean sprouts, pork char siu, tofu, raw vegetables with a bowl of soup. Especially, if you want to eat delicious Cao Lau, you must go to Hoi An. From a luxurious restaurant to a popular place like a market in this Quang country, visitors will feel the difference in the dish.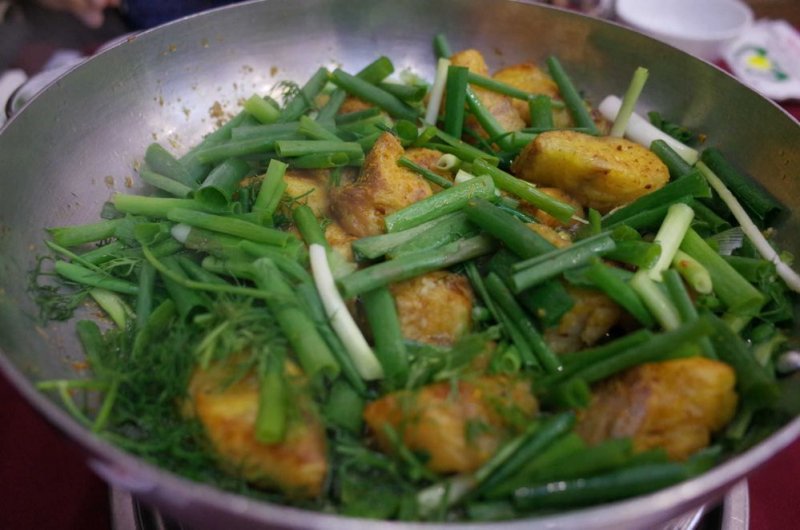 Grilled chopped fish
Cha Ca comes from the Hanoi capital, is also one of the famous dishes of Ha Thanh cuisine. Called fish cake, the dish is made from fragrant fried fish with onions, served with tangy vermicelli, fresh basil, roasted peanuts, and shrimp paste. The fish that makes this dish is mainly made of sardines, fish, cut into pieces and fried in an oil pan as soon as diners finish ordering. When eating while watching fish and adding green onions, dill to the island, cooked evenly, you can take it out and enjoy.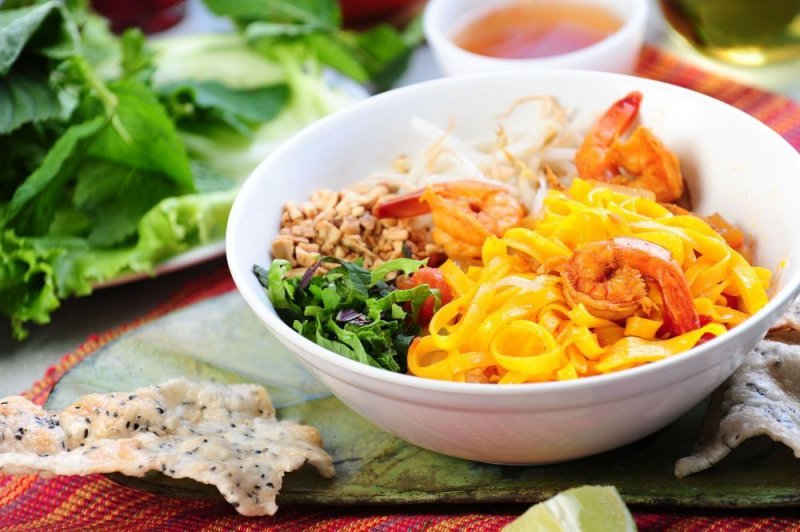 Quang Noodles
As the name suggests, Quang noodle is a specialty of Quang, most popular in the coastal city of Da Nang. Previously, if the noodles were only filled with shrimp and meat, now they have been modified and created with many other ingredients such as frogs, pork rolls, ribs, beef, chicken… Similar to Cao Lau, Quang noodles are not watery, served with raw vegetables, roasted peanuts, crispy rice paper (rice paper).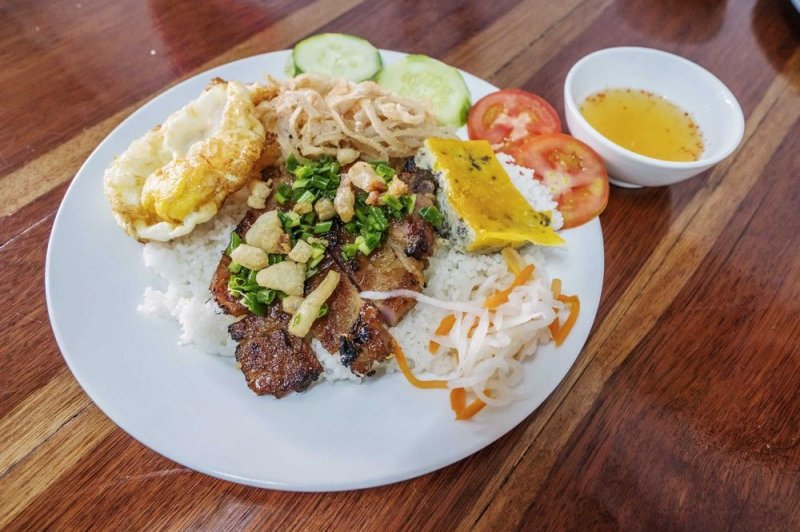 Broken rice
Walking on the streets of Saigon, diners will see stalls selling broken rice everywhere because this is the most famous street food and also the easiest to eat. Broken rice is a portion of rice (cooked from broken rice) served with meat, pork ribs, fried eggs, egg rolls, or fish, with vegetables and sweet and sour sauce. Not only Vietnamese people love this dish, but also foreign guests love this dish.
Khanh Tran (According to Roughguides )
Photo: Shutterstock
TAG: