Curious 100 things must try when coming to Da Lat
" Da Lat can't be pale" is always the catchphrase of many travel followers. "Not pale", simply because once you come back, you want to come back for the 2nd, 3rd time, … even move things up and stay! Not only possessing a cool and fresh climate, many beautiful landscapes, the foggy city is also a "witness" to many love stories, soulmates, soulmates, or even beautiful sorrows. !
Da Lat gives us a few moments to pause in the midst of a busy life. It is the dream of many people who have never come, the nostalgia of those who are about to be separated. Whether it's the first time encountering or "nth time" arriving, the following 100 small things will encapsulate the whole soul of Da Lat during your long trip.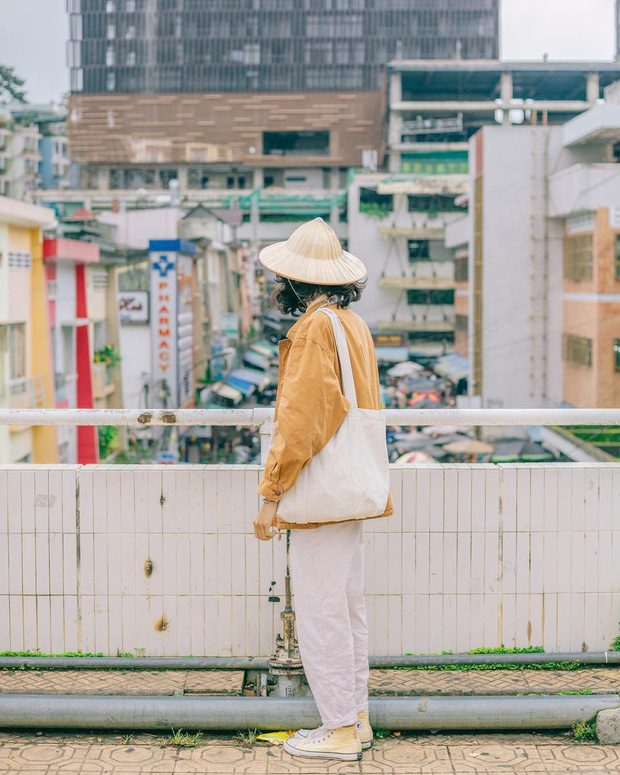 @ son.chans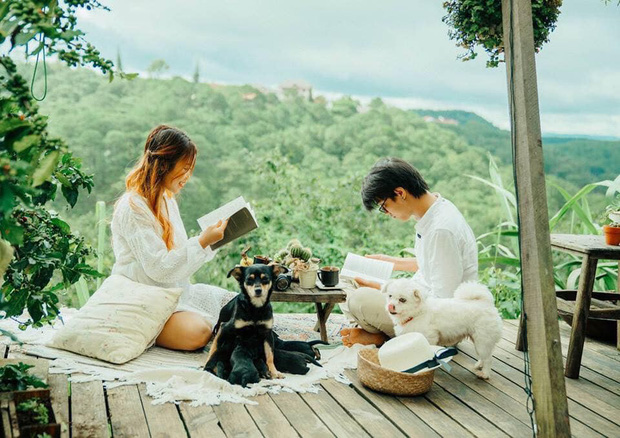 Photo: Hoai Bao
Sit down, have a drink, eat a piece of cake and read how many things you have done!
100 must-try things when coming to Da Lat:
1. Go to Da Lat with your lover to feel the following 99 things more fun!
2. If you don't have a lover, try going to Da Lat alone, maybe there will be a couple when you come back?
3. Go to Dalat with your best friends or old friends from high school!
4. Love Da Lat boys/girls, because of the rumor that "other regions have no doors"?
5. Walking around Da Lat night market, feeling the warmth from… the flow of people!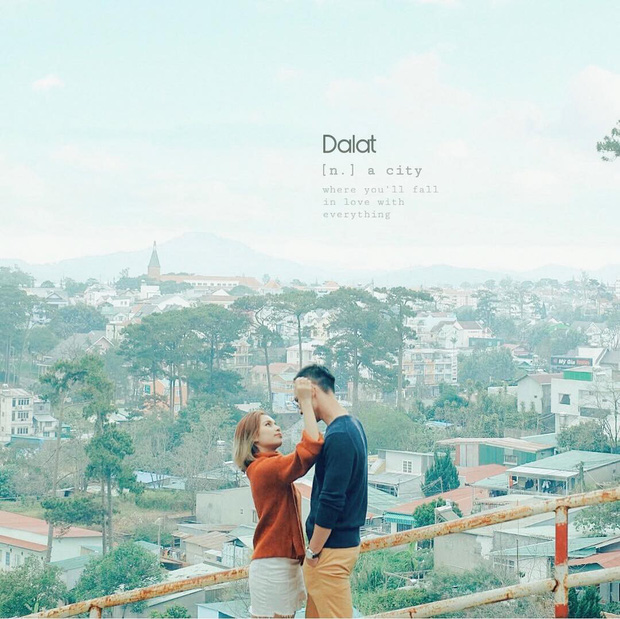 @chiakiindalat
6. Spend an evening watching Trai Mat "valley of lights" at night
7. Get up early to hunt clouds in Cau Dat tea hill đồi
8. There is a check-in photo on the yellow wall of Coi Xay Gio Bakery
9. Drive the car to climb all the way up Doc Nha Bo (try it if you have the guts!)
10. Set an alarm at 5 am, go for a jog around Xuan Huong Lake for… healthy!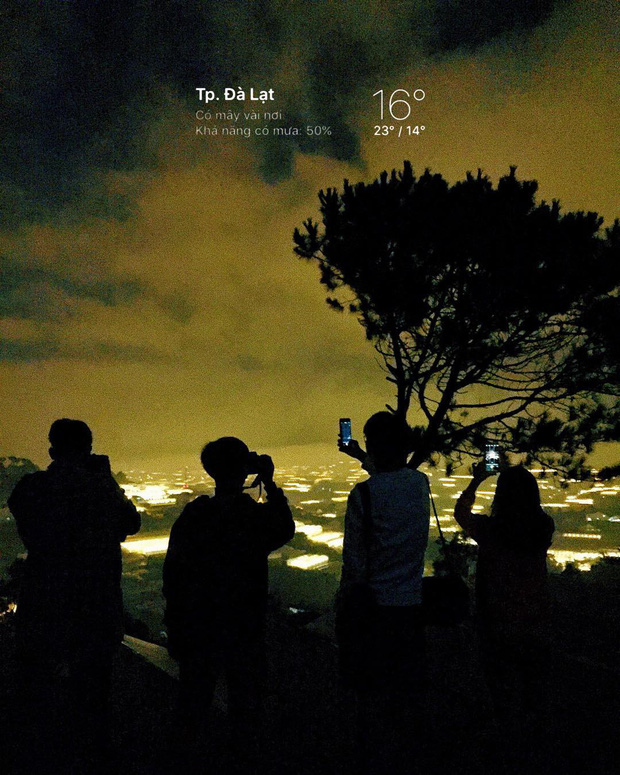 @ son.chans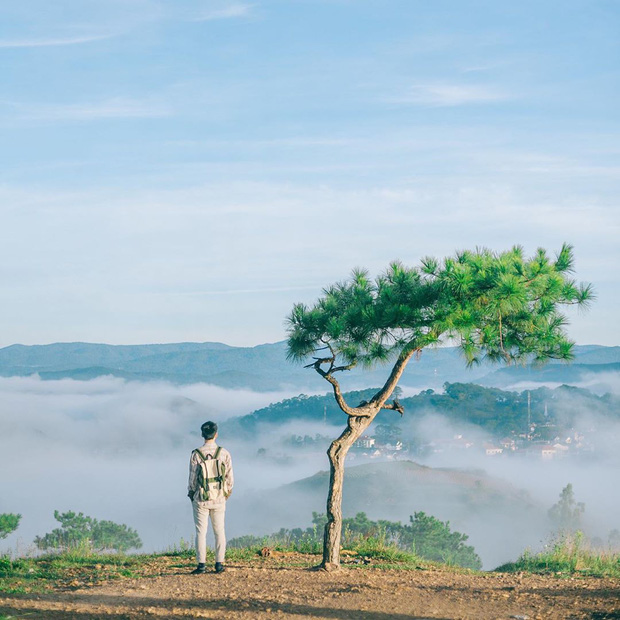 @ son.chans
11. Rolled up in a blanket and slept at homestay
12. Overcome the above to get up early to catch the sunrise
13. Eat grilled rice paper in the evening, sitting around the fire burning pink sizzling smoke
14. Try a train ride from Da Lat station to Trai Mat station
15. Virtual life with artichoke flower buds and "supergiant" wild sunflowers in Lam Vien Square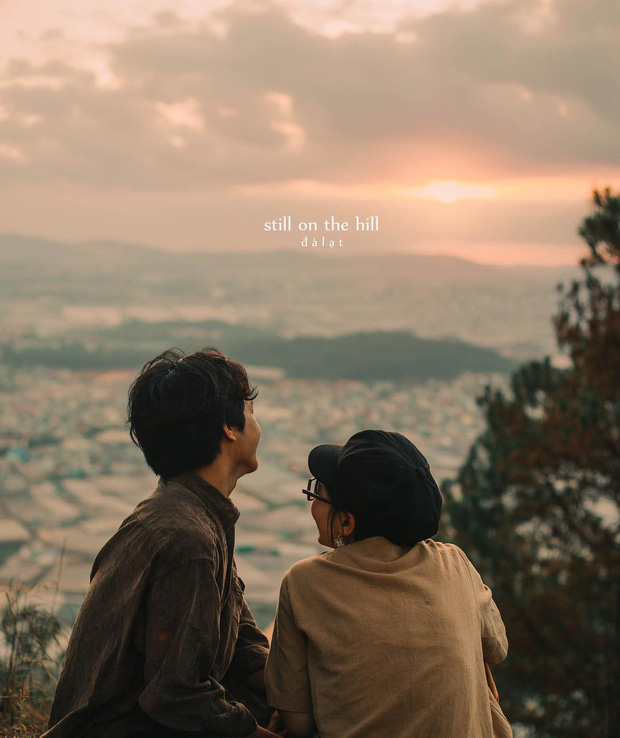 @ son.chans
16. Drink cow's soy milk at the corner of Tang Bat Ho street
17. Check-in corner "Hongkong beside Da Lat market"
18. Going to Big C supermarket to buy things to make barbecue party
19. Let's organize an outdoor BBQ party at the homestay
20. Drink coffee at Ba Nam restaurant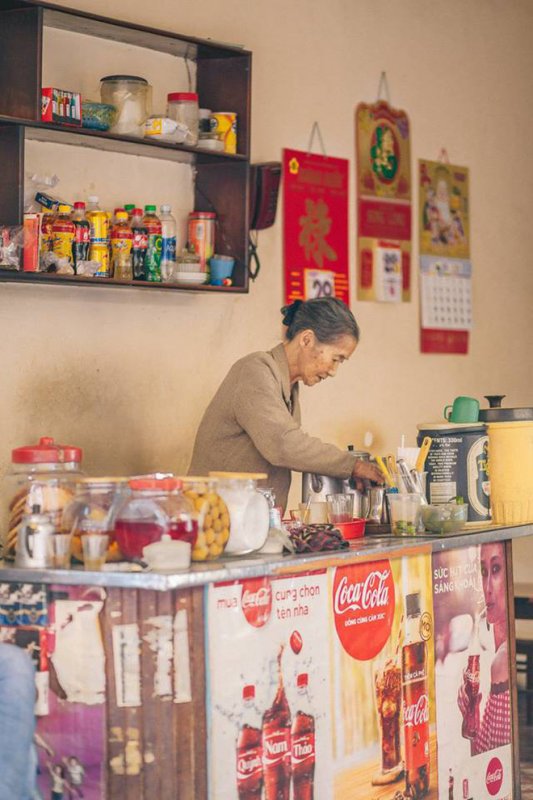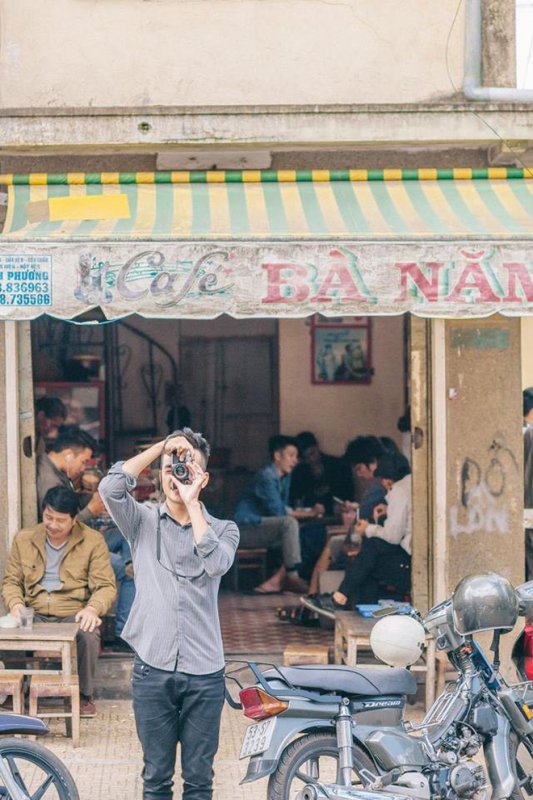 @ son.chans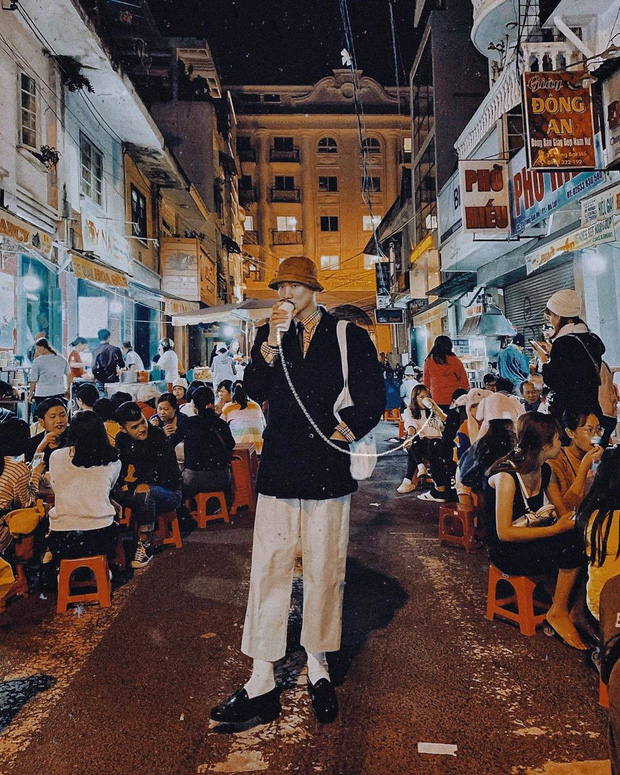 @monsimi
21. Eat beef hot pot in the "legendary" Ba Toa hamlet
22. On the way to visit "Little Venice" in Ba Toa Hamlet, is it "beautiful" as rumored?
23. If you have eaten beef hotpot, you should always make a pot of chicken hot pot with Tao Ngo leaves for a full set!
24. Buy stupid things at Am Phu market
25. Paying for woolen clothes at Da Lat night market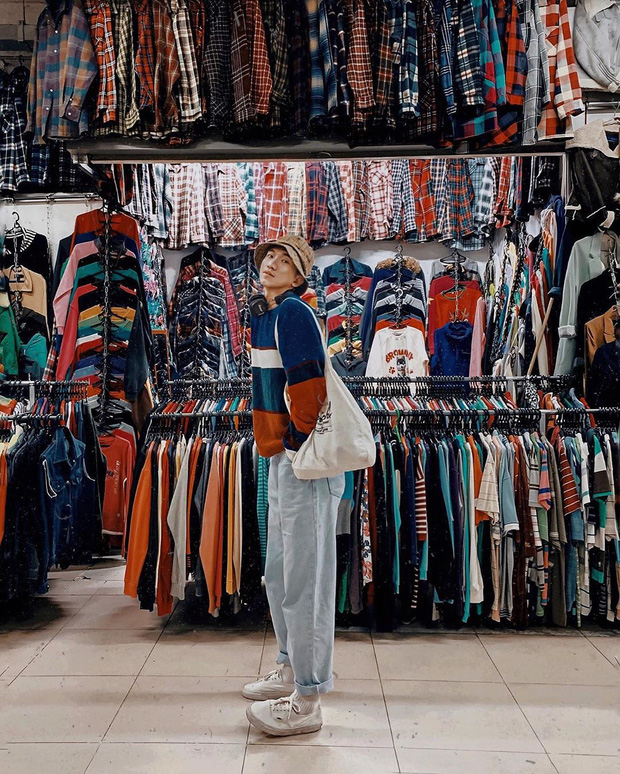 @monsimi
26. Try "sort of" and find out what it is?
27. Sitting at coffee Tung watching the line of people crowded together outside the yellow wall
28. Stop to live virtual on the roads to see the whole city from above (Tran Hung Dao, Phu Dong Thien Vuong,…)
29. Leave the car and walk "face down" through the typical slopes of Da Lat (Slope No. 7, Nha Lang slope, Nguyet Vong Lau slope, …)
30. Eat Canh Canh Chung, Banh Can Root Of Avocado Tree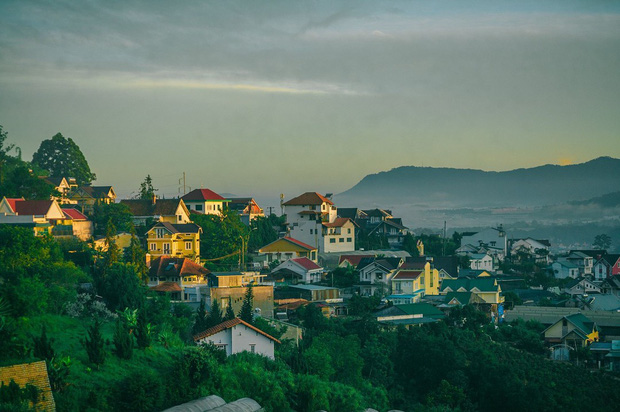 @ son.chans
31. Thử vao ben trong Doha Cafe ở nụ bong Atiso khổng lồ (quảng trường Lam Vien)
32. Walking in the typical pine forests of the mountain town
33. Eat strawberry shake at Da Lat night market chợ
34. Virtual living in the famous hydrangea garden
35. See cherry apricot blossoms bloom on Da Quy slope when spring comes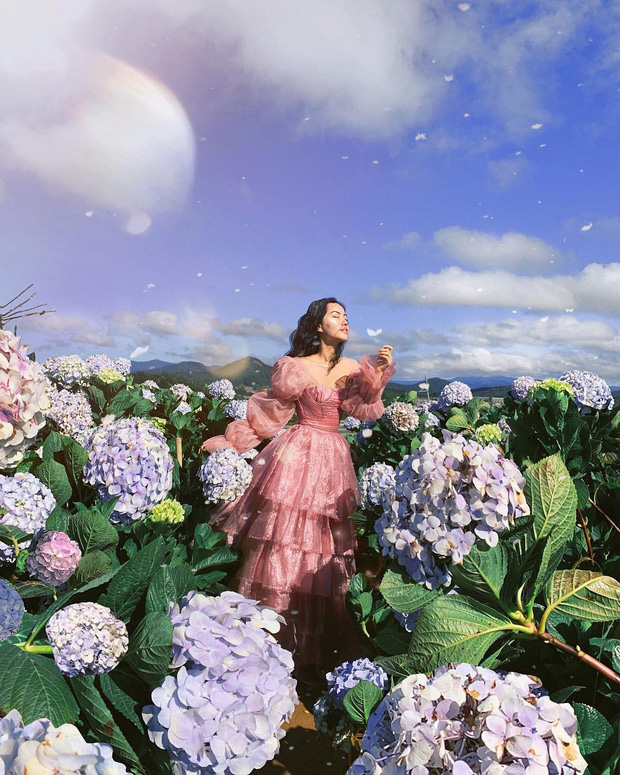 @lehatruc
36. Howling while playing the slide at Datanla waterfall
37. Overnight camping on Thien Phuc Duc hill
38. Visit Light Hamlet to eat Hue specialties
39. Eat wet cake with chicken hearts (Trang restaurant, Long restaurant, …)
40. There is a virtual life image on the ladder to heaven (Sunny Farm, Valley of the Lights Cafe, …)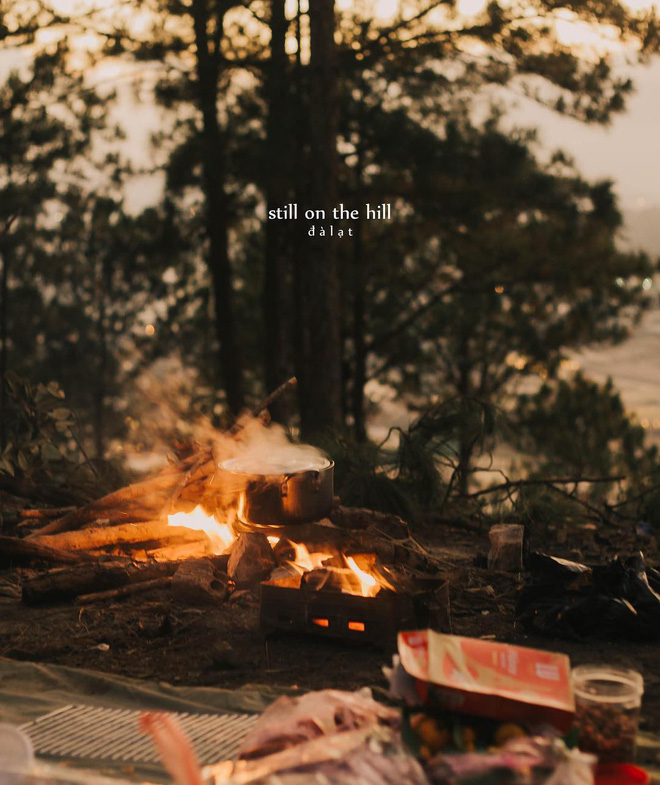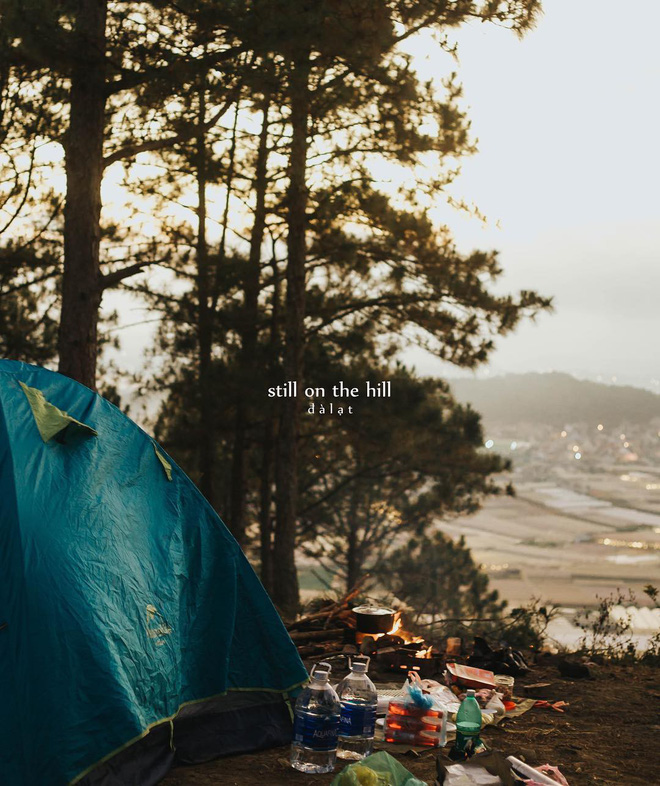 @ son.chans
41. Driving through Prenn Pass (if you have the guts, go at night!)
42. Drive down to the Tuyen Lam Lake area and then run back!
43. Visit and experience strawberry picking at the garden
44. "Hunting" wild sunflowers on the road to Ta Nung – Cau Dat – Don Duong in November
45. Take you to a bar in Da Lat (The Fog Bar, Fox's Den, Woody Classic, …)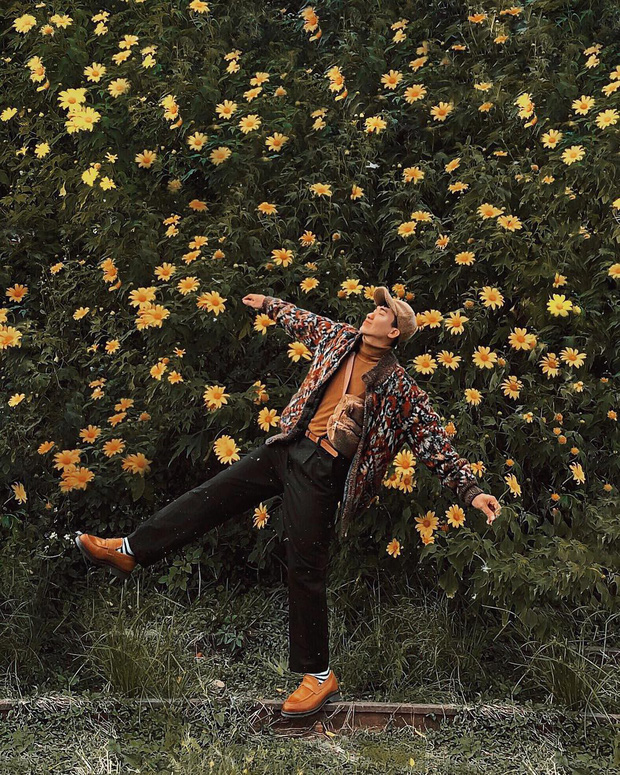 @monsimi
46. ​​Eat grilled spring rolls Ba Hung
47. Go down Mimosa Pass to see Da Lat from above
48. Take a photo to check-in at the Y-Bridge of Xuan Huong Lake
49. Duck riding on Xuan Huong Lake
50. Breakfast with Hoang Dieu shumai bread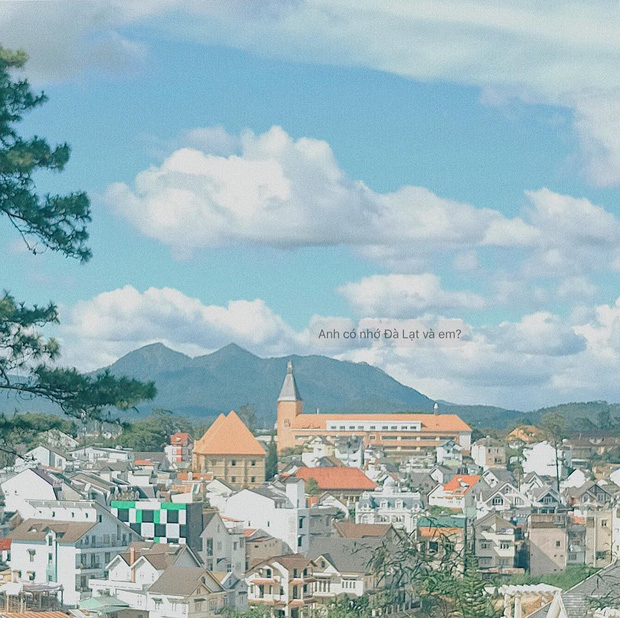 @chiakiindalat
51. Try all kinds of jam at the night market (beware of curses!)
52. Challenge to find the Korean white wall Soul&Story
53. "Night owls" play werewolves with friends
54. Virtual living with "power chair" watching the hill view at Gau Garden
55. Take a ferry to check-in the "legendary" lonely pine tree of Suoi Vang lake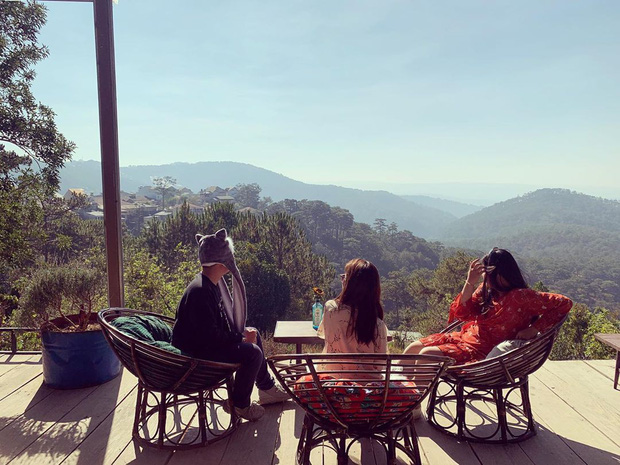 @havan.cloud.2008
56. Visit the Mo To bag to visit the chrysanthemum garden
57. Eat famous stuffed snails on Hai Ba Trung Street
58. Visit the Japanese-style estate space at Still Cafe said!
59. One day working as a "lotus" at a dog farm cafe (Black Rock Garden, Puppy Farm, …)
60. Wear group and couple outfits and take pictures everywhere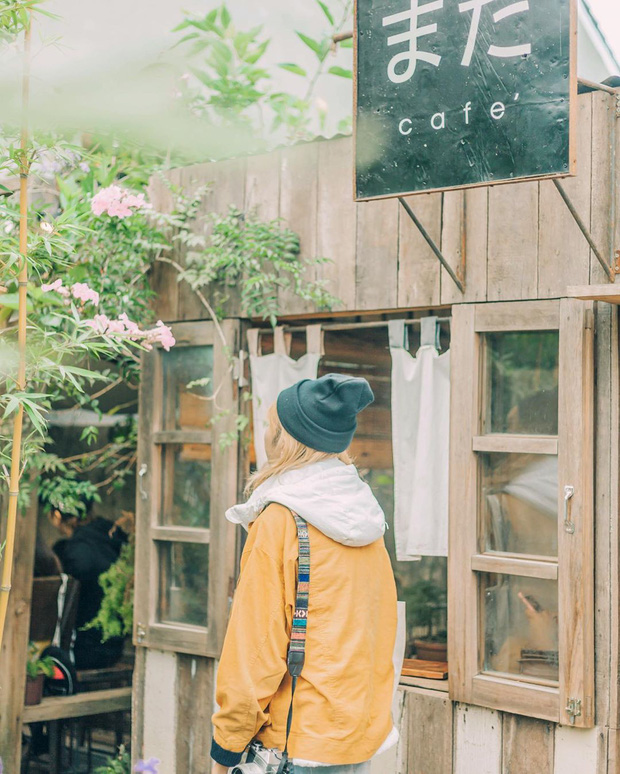 @ son.chans
61. Eat cheese yogurt (almost every shop sells it)
62. Explore abandoned villas on Tran Hung Dao street đường
63. Ride the Robin Hill Cable Car
64. Eat Nhan Ngai bread to satisfy your curiosity: What is "Nhan Ngai"?
65. See the snowy grass hill, pink grass in winter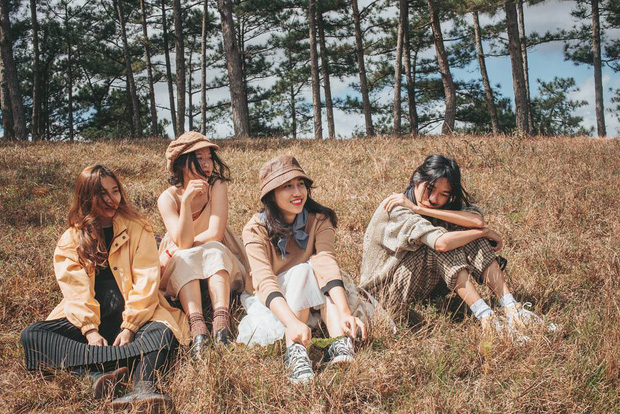 @mailinh29
66. Visit unique churches: The Church of the Chicken and the "Pink Church" Domaine de Marie
67. Try "chip milk tea" to see what's special?
68. Looking for a "cucumber" in Cu Lan Village
69. Don't waste money choosing a homestay with glass doors overlooking the hill to stay
70. Virtual life in the giant hand of Hoa Son Dien Trang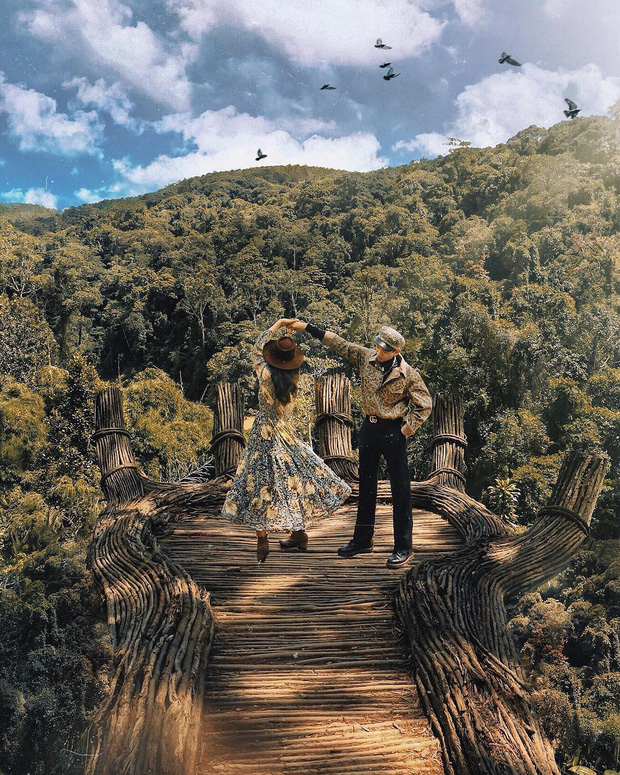 @monsimi
71. Drinking coffee at Co Bong Shop
72. Eat Thanh Thao avocado ice cream
73. Boat trip on Tuyen Lam lake to the forest to see red maple leaves
74. Check-in the floating glass house in the middle of the lake at Doi Mot Nguoi Cafe & Homestay is floating!
75. Explore the entire Palace I-II-III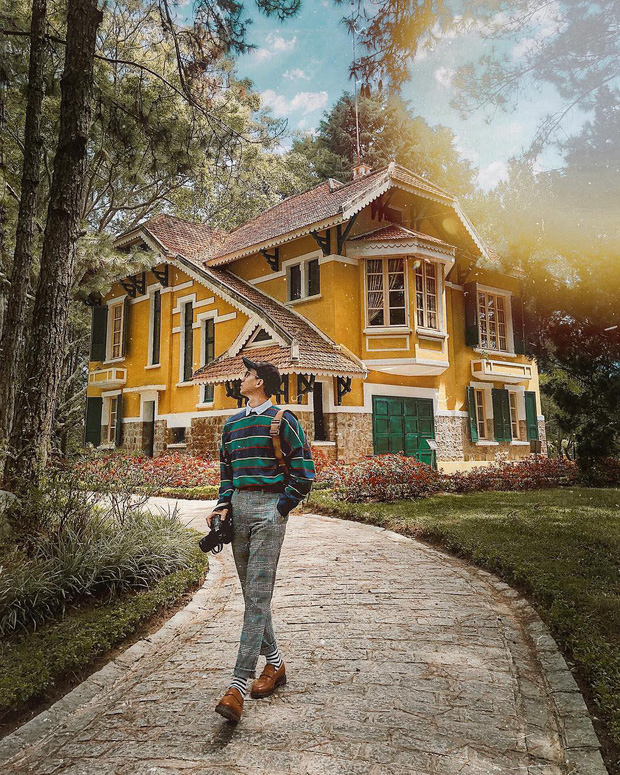 @monsimi
76. Check-in is full of ghosts at the railway tunnel
77. Sitting and watching the streets at An Cafe
78. Transform into a farmer and discover Green Box farm cafe cafe
79. Enter the magical world at Harry Potter Coffee
80. Visit a school of Koi fish at Kokoro Cafe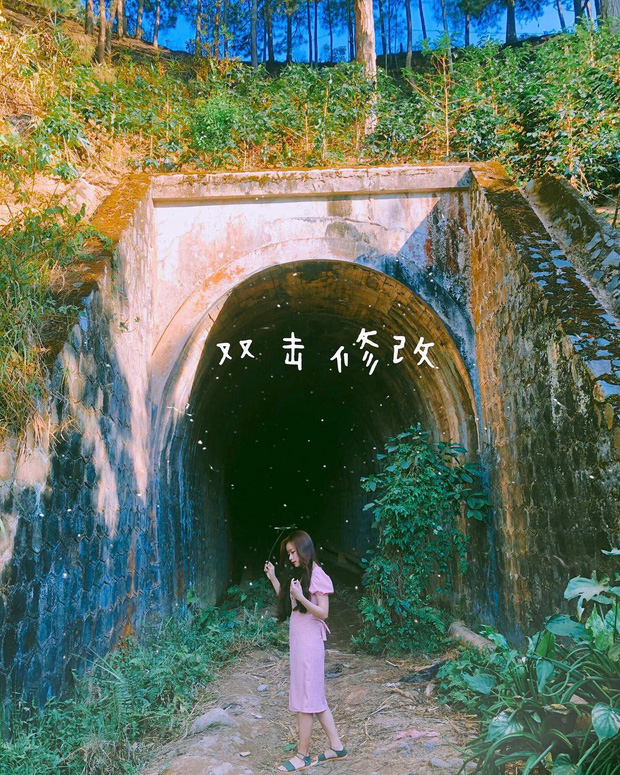 @lebong98
81. Find your own way to Tuyet Tinh Coc Ankroet
82. Watching the sunset on top of Langbiang
83. "Challenging the heart" at Da Lat Biology Sub-Institute
84. Visit Ve Chai Pagoda (Linh Phuoc Pagoda) to pray for you!
85. Driving through the fog in the early morning or evening on the streets of Da Lat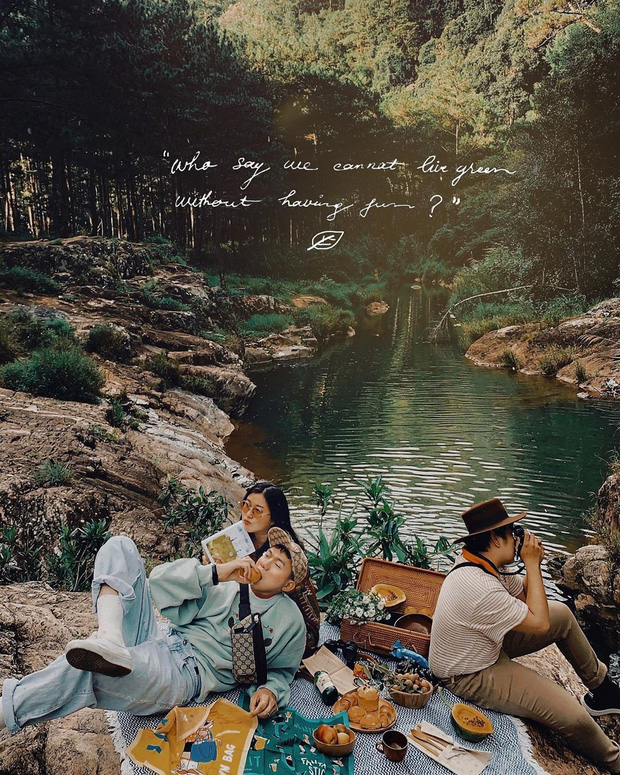 @monsimi
86. Take virtual photos at the window of the Coffee Shop in March
87. Finding peace in Yen Garden
88. Check-in corner of Hong Kong at Xuyen Tieu Hot Pot
89. Virtual living with white flowers on Tran Phu Street in spring
90. Learn about animals at Zoodoo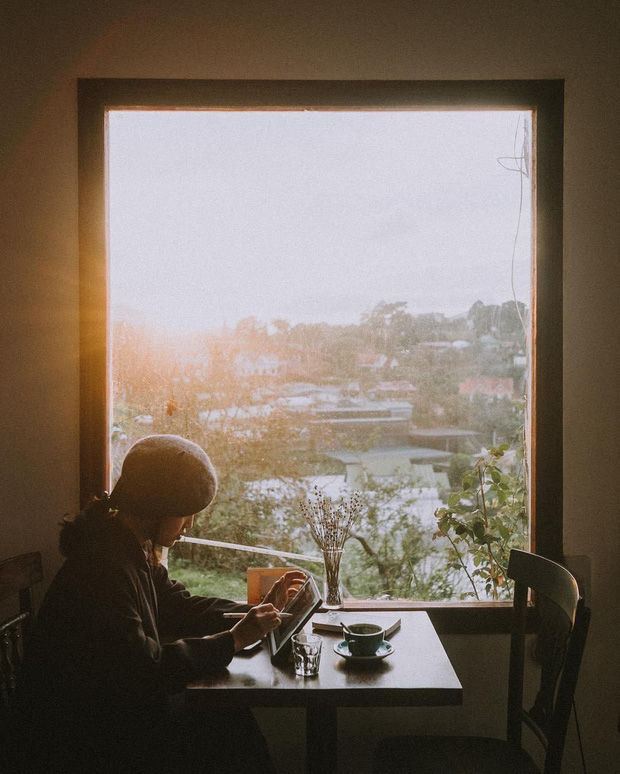 @dalatlife
91. Check-in giant face statue in Infinity Lake is as crowded as rumors?
92. Experience sauna and hot spring bath at D'LATS . coffee shop
93. Hunting for tickets to the show Ha Anh Tuan (if there is a chance)
94. Check-in Bali Dalat Heaven Gate to find out the secret of virtual living?
95. Visit the rose garden in the season to see "withered" like the lyrics?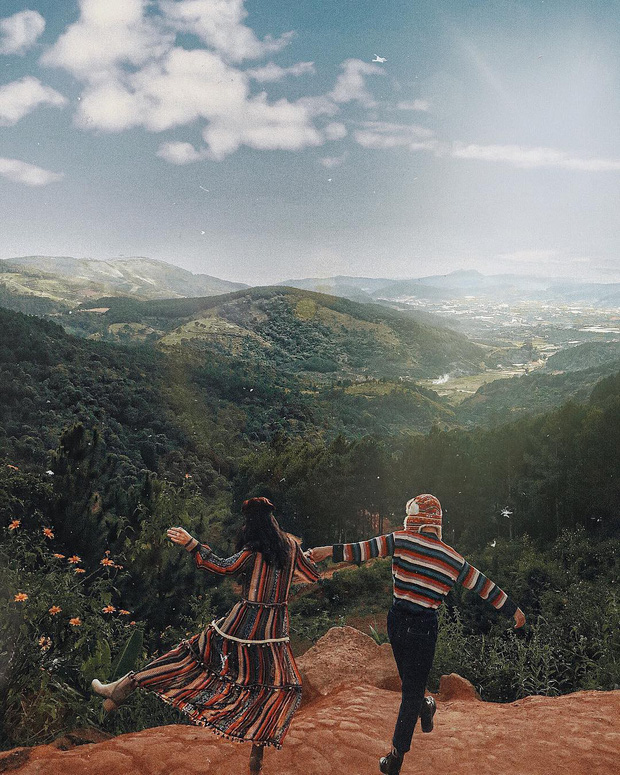 @monsimi
96. Visit Lavender Hill at F Flower Field Cafe
97. Visit pine hill with two graves
98. Shout out ex-lover's name on Da Phu hill
99. Pretend to break up with your boyfriend in Da Lat (at your own risk!)
100. Imagine being on Da Lat, skipping all deadlines and doing all of the 99 things above!
@ son.chans
Believe me, "Da Lat can't be pale"! Now it's okay to write the 101st article onwards, but let's try to "mist" before the 100 most memorable and typical experiences like the one above to see how many pots of banh chung will it take?
TAG: