Ba Toa beef hot pot – will regret if you come to Dalat without eating this dish
Ba Toa beef hot pot is the number one choice of many tourists in Da Lat. In the cold below 20 degrees of Da Lat, what could be better than enjoying hot pot? 
What does Ba Toa beef hot pot mean?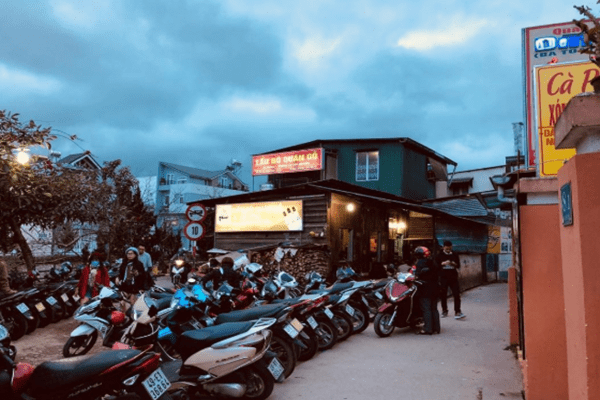 Ba Toa beef hot pot famous wooden shop – Photo: @mrchirom
Perhaps many people still do not know about the meaning of Ba Toa beef hot pot. In fact, Ba Toa is a transliterated name from French. The name is derived from the word "abattoir" (a-ba-toa, meaning slaughterhouse). Since the French colonial period, this area used to have cattle slaughterhouses, so it was called abattoir. It wasn't until 1975 that a popular beef hotpot restaurant sprang up and attracted a lot of customers. The famous restaurant from the past until today, is Ba Toa beef hot pot.
How to find Ba Toa beef hot pot restaurant?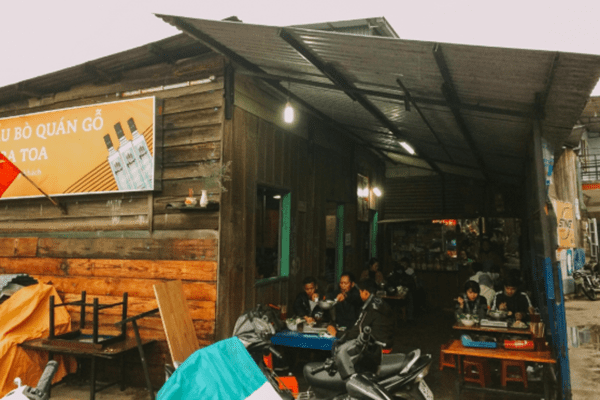 The hot pot restaurant stands out with a wooden house in the middle of Ba Toa area – Photo: Huong Tran
Looking to the Ba Toa area in Da Lat, you will surely be surprised because there are dozens of Ba Toa beef hotpot restaurants here . Many Dalat tourists  used to be very confused and did not know where the correct address was. The original Ba Toa beef hotpot restaurant, also known as the Ba Toa beef hotpot restaurant, is a wooden restaurant. To enjoy the original Ba Toa beef hotpot, you just need to go to the end of the alley, the shop is a welcoming, rustic wooden house with many guests coming in and out.
Address: 1/29, Hoang Dieu, Ward 5, Da Lat City
Service time: 10:00 – 22:00
Space at Ba Toa beef hot pot in Dalat
The shop is called Ba Toa beef hot pot, a wooden shop because it has been located in a wooden house on Hoang Dieu street for a long time. The space is simple, there is no "virtual living" check-in corner, but every day many tourists come here. At the wooden house, there are more than 20 tables to serve guests. However, that is still not enough seats for guests who love beef hotpot here.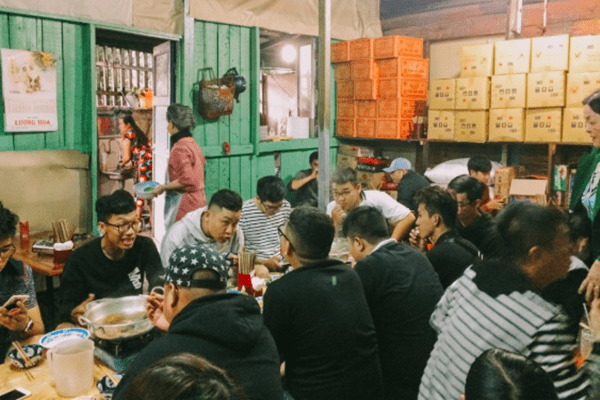 Spacious space, always crowded with guests – Photo: Huong Tran
Since then, the shop has added a house in a small alley to increase seating capacity. You just need to go into the small alley following the instructions of the waiters to find the Ba Toa beef hot pot restaurant. But during the weekend peak hours, you should come early because otherwise, it will be very crowded. If not, you will have to wait in line.
Enjoy the famous Ba Toa beef hot pot
Types of meat in Ba Toa beef hot pot
If you are a foodie, surely Ba Toa beef hot pot is no longer strange to you. This is a specialty dish of the dream city. It is always in the top of delicious dishes that must be enjoyed when coming to Da Lat. Ba Toa beef hotpot in Dalat is famous for its rich flavor and thick and large pieces of beef. Eating a piece is the quality of that piece. At the restaurant, there are types of meat, tendons, tails or sausages, you can choose to your liking. A hot pot with a very affordable price but full of meat. Just looking at it is enough to curb the craving!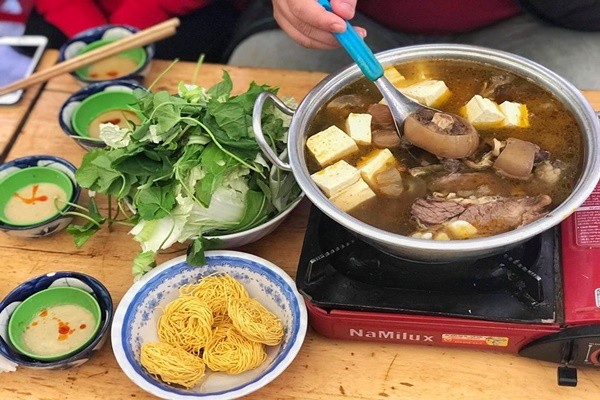 Attractive Ba Toa beef hot pot
How to cook hot pot in Ba Toa beef hot pot
The hot pot sauce is very rich and attractive. Learning how to cook from the French, the chefs at Ba Toa beef hot pot have grilled beef bones for aroma. Then put in the pot to simmer for 2-3 hours. To increase the delicious taste, Ba Toa beef hot pot also uses meat broth. The delicious taste of mountain beef brought a perfect hot pot. A hot pot for 2 people only costs 200,000 VND but you have to eat until your stomach is full. Because the meat in a portion of Ba Toa beef hot pot is a lot. Every piece is sliced ​​to a large size, as soon as you bite into it, you can feel the sweetness in each fiber. More specifically, the meat is soft and easy to eat, not dry.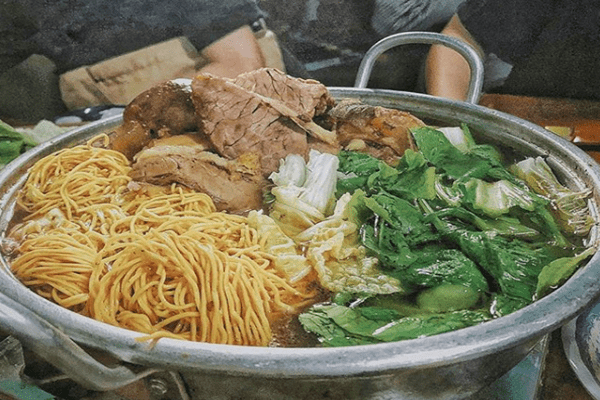 Coming to Da Lat without enjoying Ba Tao beef hot pot will be full of regret – Photo: @1201.foodiz
Hot pot side dishes
Served with delicious Ba Toa beef hot pot are Da Lat green vegetables. These are broccoli, Chinese cabbage, spinach, and Centella Asiatica. Da Lat's fresh vegetables eaten with an attractive beef hot pot is a perfect combination. Just wait for the hot pot to boil and then add the vegetables. So was able to enjoy the number 1 delicious food of the mountain town. Egg noodles are the noodles used in Ba Toa beef hot pot . Each soft golden noodle in the hot pot brings an irresistible delicious feeling. To make the hot pot more attractive, it is impossible not to mention the dipping sauce. The dipping sauce is made from spicy satay chili to make the dish more delicious.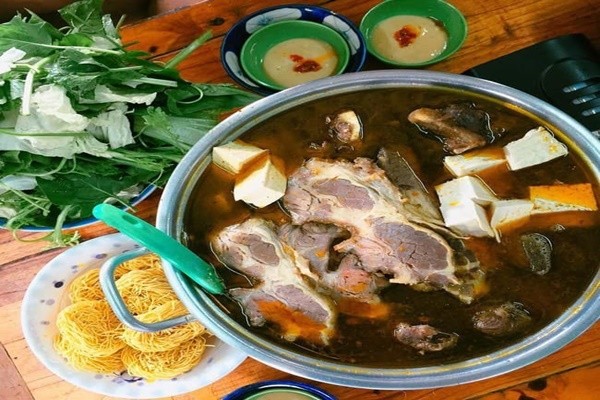 The pieces of meat are sliced ​​big and thick
All the above ingredients and flavors combine to create the best beef hot pot in Dalat. Anyone who eats beef hotpot here will not want to visit any other place.
Epilogue
Ba Toa beef hot pot is famous from the past to the present. From one person to another, the shop welcomes a huge number of customers every day. There are many beef hotpot restaurants in the Ba Tao area. However, Ba Toa beef hotpot, a wooden shop, still captures the hearts of tourists. The weather is cold, sitting in a warm wooden house to enjoy hot beef hot pot. What could be better than that? If you have the opportunity to come to Da Lat, you must definitely enjoy the culinary quintessence here, including Ba Toa beef hot pot!
TAG: