"Pocket" list famous Hung Yen delicious restaurants must visit
Hung Yen land attracts a large number of tourists by famous landmarks, beautiful and majestic natural scenery. Besides, you can also enjoy the unique cuisine with delicious dishes. This article will introduce a list of restaurants diner delicious Hung Yen rejoiced diners.
Hung Yen tourism besides famous landmarks, places with beautiful natural scenery, what visitors are most interested in is the delicious restaurants of Hung Yen, Cuisine is always an indispensable part of the tourist attractions. Traveling around and finding delicious restaurants will definitely make your experience more complete.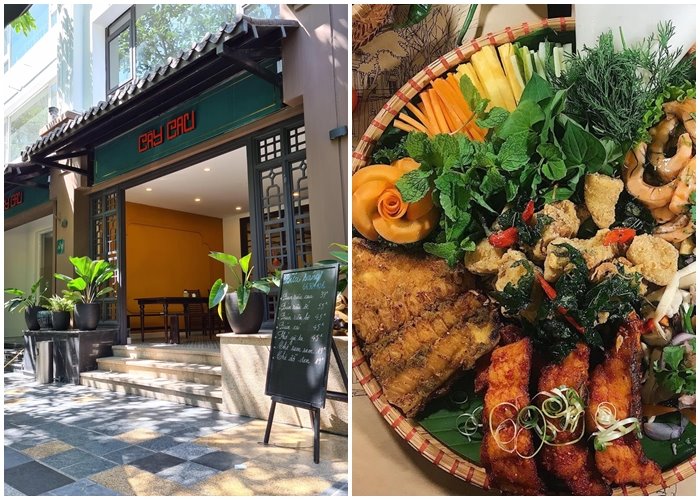 Hung Yen has many attractive culinary addresses for diners to visit and enjoy. Photo: The restaurant isca tree

Discover the most attractive Hung Yen delicious restaurants 

1. Delicious snail restaurant 29 
Referring to Hung Yen's delicious restaurant, Ngon 29 snail shop is the first name that the land of Tieu Kinh will introduce to you. This shop is the gut address of locals specializing in selling delicious snail dishes. The advantage of the shop is the open space, located right in front of the main street near Crescent Lake, so it is easy to find. Coming here, you can immerse yourself in the world of snails with countless attractive dishes such as sauteed snails with satay, steamed snails, boiled snails… the sauce is prepared very richly to make the dish more attractive. In addition to snails, this shop also sells other delicious dishes such as fried spring rolls, fried quail with tamarind and fruits. The price of the dishes is very affordable from 20,000 VND to 40,000 VND depending on the dish. The shop is open from 4pm to 10pm every day.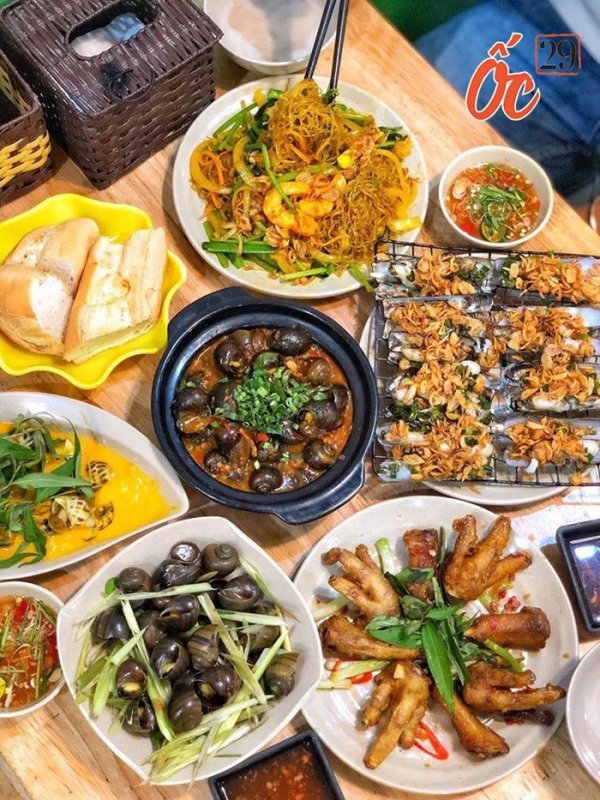 Quan Oc 29 is a familiar culinary address of Hung Yen people. Photo: FB/Snail 29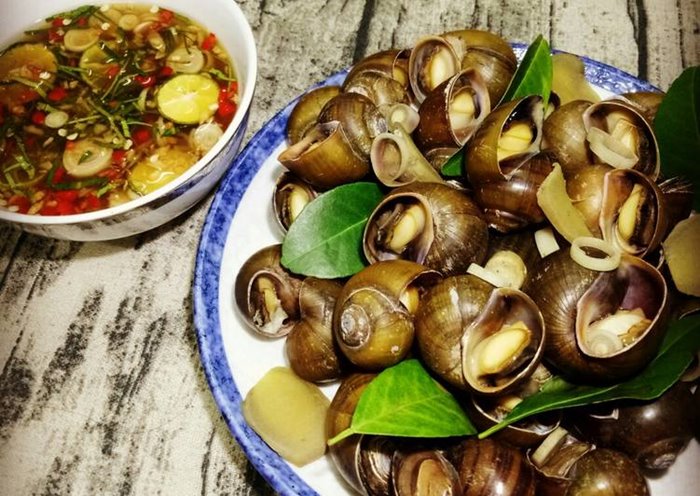 The snail dish is rustic but makes many people fall in love. Photo: Toplist

Address: 29A Trung Trac, Quang Trung ward, Hung Yen city

2. Areca Tree Restaurant
This Hung Yen delicious restaurant is located in Truc street area, one of the places with busy culinary activities attracting many tourists to visit. The shop specializes in selling attractive specialty dishes with a menu of hundreds of attractive dishes that are meticulously and elaborately processed, notably chicken on a tray, fried spring rolls, seafood salad… Especially the space of the restaurant. This restaurant is designed very nicely, both luxurious and sophisticated. The price at this restaurant is from 200,000 VND to 300,0000 VND, open from 10am to 10pm daily.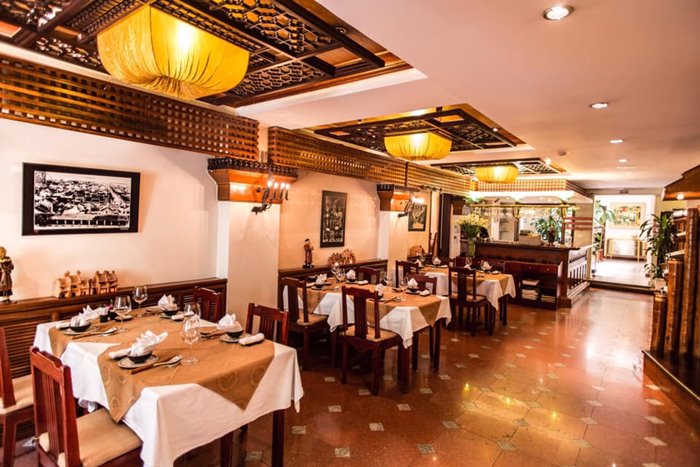 Luxurious and cozy space of Cay Cau Restaurant. Photo: FB Cayca Restaurant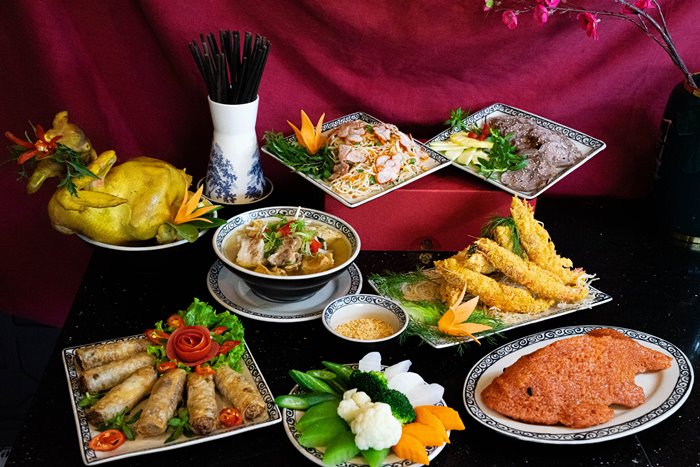 The restaurant's menu is full of specialties. Photo: FB/Cau Areca Restaurant
Address: 15 Pho Truc, Ecopark Urban Area, Van Giang, Hung Yen

3. Femily's Food & Tea Quan 
This is a delicious restaurant in Hung Yen that is loved by many young people because of its rich menu and youthful atmosphere. The shop specializes in selling snacks for young people such as street taro, crispy gourd, french fries, fried spring rolls, chen sausages, cocooned sweet potatoes, cheese sticks… Besides the food and drinks here are also very good. variety with attractive milk tea, fruit tea and juice dishes. The shop is open from 8 am to 10 pm every day, the price of the dishes is also very cheap from 20,000 VND to 60,000 VND depending on the dish.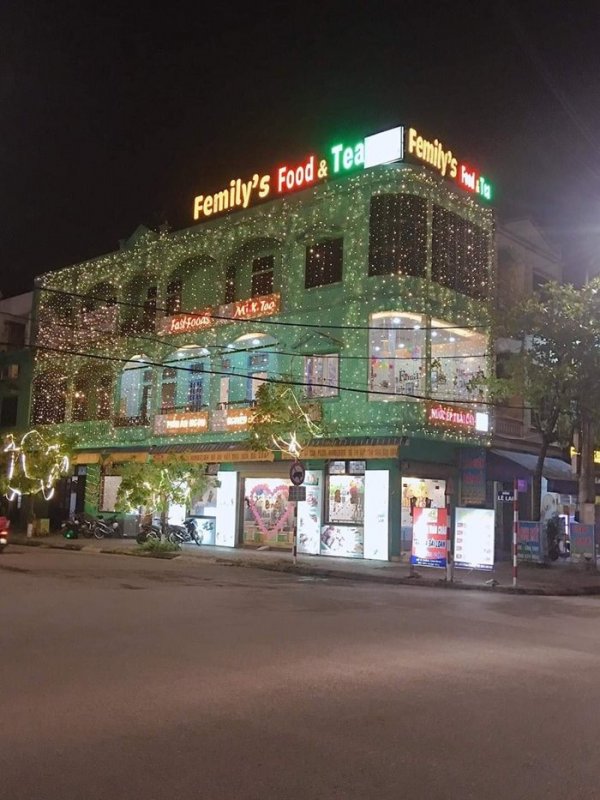 Femily's Food & Tea is a culinary destination that fascinates young people in Hung Yen. Photo: Femily's Food & Tea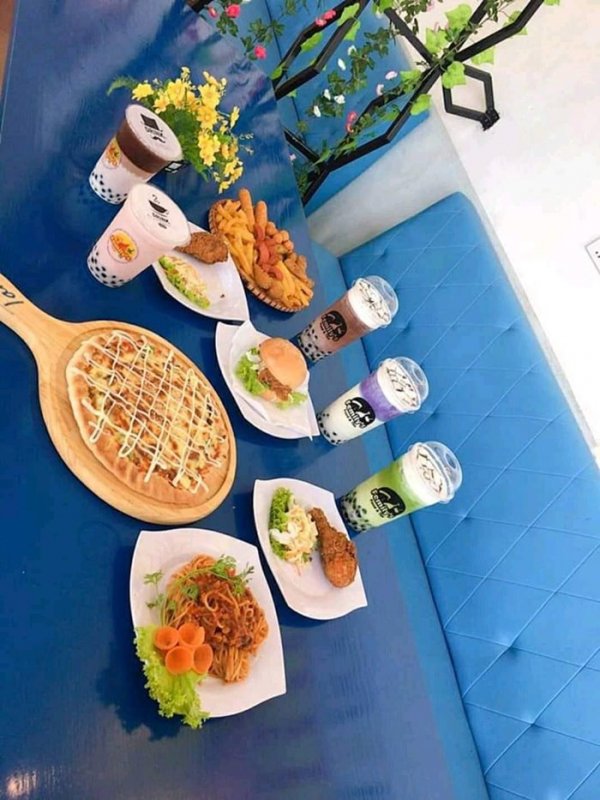 Extensive menu, attractive drinks. Photo: Femily's Food & Tea
Address:  5 Chuong Chua, Le Loi, Hung Yen

4. Hang Kim Chi
Traveling to Hung Yen, if you suddenly crave Korean food, don't miss Hang Kim Chi restaurant, the favorite address of Korean Food devotees. The shop has a bold Korean design from decor to utensils, staff costumes. The menu here is also very rich with typical Korean dishes such as chicken wings with BBQ sauce, black soy sauce noodles, cold noodles, kimbap… In particular, the restaurant also has a very attractive grilled hot pot dish to meet the dining needs. group of friends, large family. Hang Kim Chi is open from 8:30 a.m. to 9:30 p.m. The price of dishes is from 40,000 VND to 120,000 VND depending on the dish.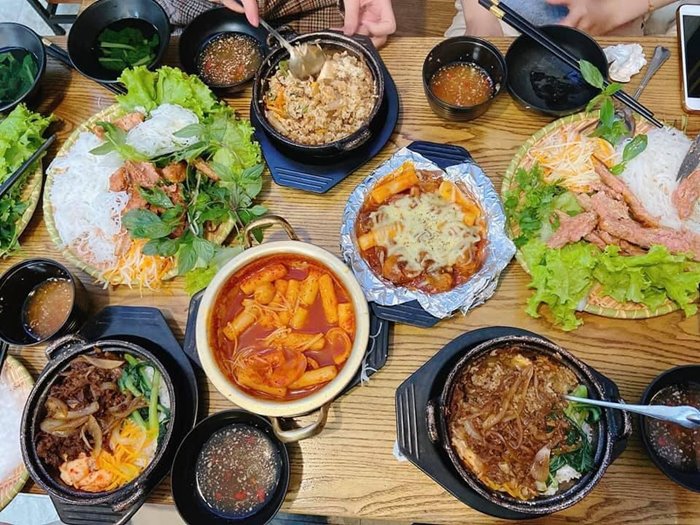 Don't miss Hang Kim Chi if you love Korean food. Photo: FB/ Hang Kim Chi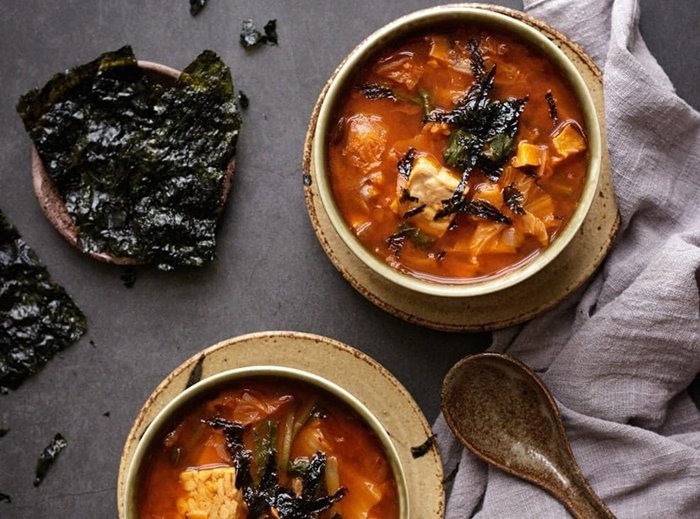 Seaweed soup is a very popular dish here. Photo: FB/Hang Kim Chi
Address: 74 Tay Thanh, Quang Trung, Hung Yen City

5. Lan Hung snail spring rolls
Lan Hung snail spring rolls is a delicious restaurant in Hung Yen that is very famous, the shop is always crowded with customers from afternoon to night. Coming to this restaurant, you can enjoy many attractive snacks such as boiled snails, quail eggs, spring rolls, fruits, but the most prominent are still fried snail spring rolls and mango pickles. Lan Hung restaurant's spring rolls are very fragrant, handmade, not industrial ready-made spring rolls, so they are very fragrant and fatty. A bloody experience for you if you want to check-in this delicious Hung Yen restaurant , you should go early, because by 9 am, the shop is out of spring rolls for sale. Lan Hung snail spring rolls shop is open from 16:00 to 22:00 every day, the price is from 40,000 VND or more.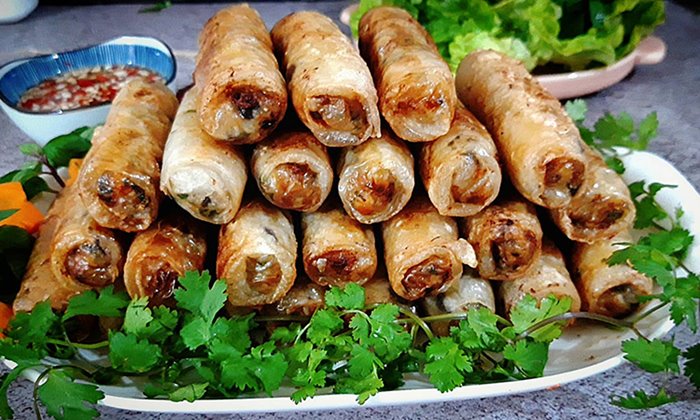 Lan Hung snail spring rolls are very famous in Hung Yen. Photo: foody
Address: Lan Hung snail shop, Tran Quoc Toan, Hung Yen city (old afternoon market)
6. Linh Beer 
Linh Beer is a famous culinary address in Hung Yen , this restaurant specializes in serving delicious specialties of Hung Yen, especially the famous Dong Tao chicken. The dishes here are prepared very attractively, can be made as a main dish or a drink. Especially here you can enjoy a variety of fine beers at home and abroad. The airy and spacious space is also a plus point that makes the restaurant so popular with foodies. The price of dishes at Linh Beer restaurant is from 60,000 VND or more, the shop is open from 9am to 10pm.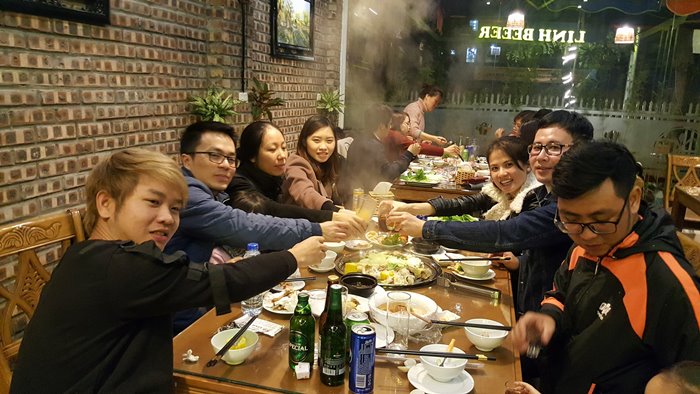 Linh Beer is an attractive culinary rendezvous of Hung Yen. Photo: FB/ Linh Beer Restaurant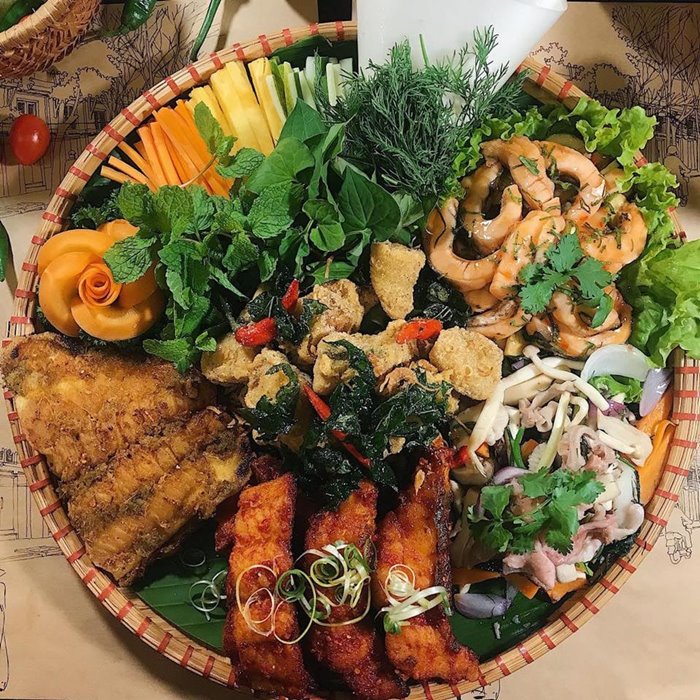 The menu of dishes here is rich, attractive taste.
Address: Lot 8-12, Tan Sang area, street, Nguyen Luong Bang, Hung Yen.

7. Al Fresco's Restaurant
This is one of the oldest culinary brands and also a very famous Hung Yen delicious restaurant . This restaurant specializes in serving Western dishes that are loved by locals and tourists. The standout dishes here are the giant grilled ribs with BBQ sauce and the pizza. Spacious space, elegant design here gives diners a feeling of comfort and relaxation when enjoying the food. The price at Alfresco is commensurate with the quality of the food, from 150,000 VND or more, the restaurant is open from 11 am to 9 pm daily.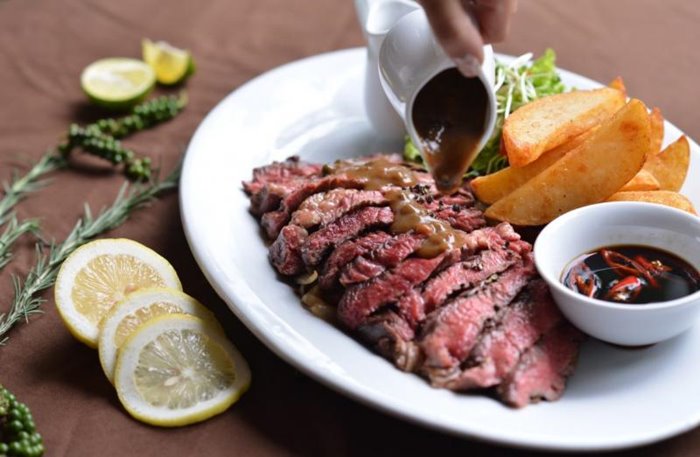 Al Fresco's premium steakhouse. Photo: Al Fresco's ecopark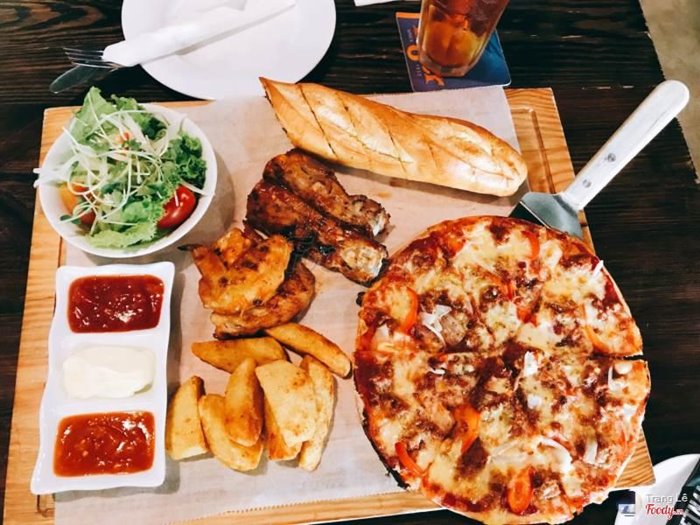 The attractive pizza is enough to fascinate any foodie. Photo: Foody.vn
Address: A17 Pho Truc, Ecopark Urban Area, Xuan Quan, Van Giang, Hung Yen.
With the above list of delicious restaurants in Hung Yen, you will definitely have a variety of choices when you want to experience the cuisine in this country. From snack shops, popular eateries to luxury restaurants, in Hung Yen, no matter what style you want to enjoy, there are attractive addresses to meet the needs of customers. friend. 
Photo: Internet 
TAG: