Top 12 paradise islands in Vietnam for sea and island tourism 2021
Recently, the Vinlove page voted 12 most beautiful islands in Vietnam, on the criteria of the most beautiful, peaceful, and unspoiled islands today. This is also a suggestion for "sunsea" beach and island tourism destinations for the summer of 2021 this year!
Vietnam owns more than 4,000 islands, large and small, contributing to the growing development of marine tourism. Many new islands are only visited by very few people. Let's visit one of the top 12 paradise islands in Vietnam this summer!
Discover the summer beach tour 202
1
1. Co To Island – the beautiful pearl of Quang Ninh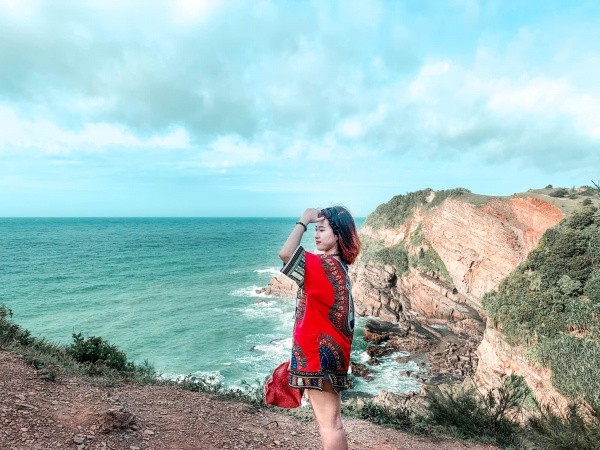 Cau My Peak, Co To Island.
To visit and explore Co To island in Quang Ninh, you can spend 1 to 2 days here. Unlike other islands to visit by motorbike or boat, to Co To, you just need to ride a bicycle.
The places to visit on the island are Co To lighthouse, visit Van Chai, Hong Van, Bac Van port, Cau My rock beach and don't miss Co To Con, a small uninhabited island near Co To. . You should get up early to go to the market, buy seafood such as squid, scallops, clams … and then come and bake it near the sea in the evening. If you are a little skillful and meticulous, you can manually create unique BBQ tables made of sand on the beach of Co To island.
2. Ly Son Island (Cu Lao Re) – Quang Ngai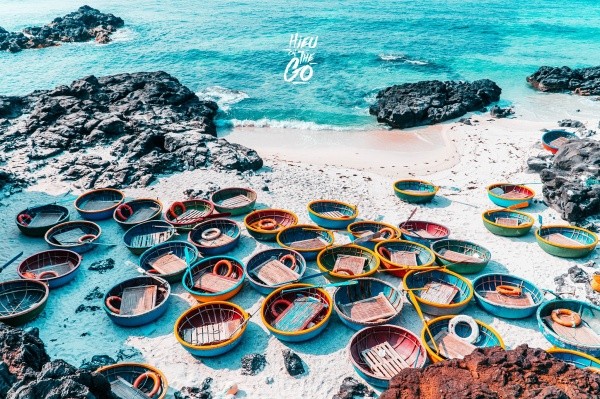 Recently, Ly Son has emerged as a famous place for backpacking, but in fact, for the people of Quang Ngai in particular and the Central region in general, Ly Son has existed and has historical significance for a very long time. There are not many hotels in Ly Son, so some homestays operate in the form of homestays or you can set up a tent on Be Island overnight, eat and rest here at no extra cost. (Photo by Nguyen Minh Hieu).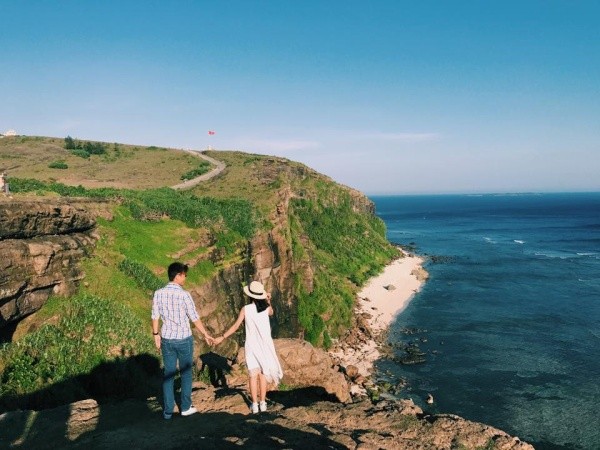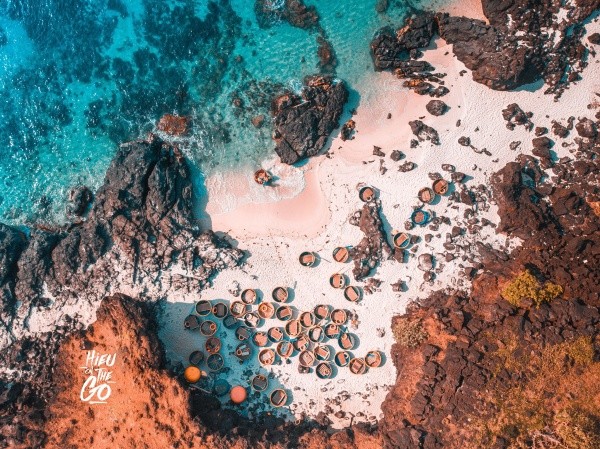 (Photo by Nguyen Minh Hieu).
Ly Son has To Vo gate, Quan Am Dai, Hang pagoda, Cau cave, and the national flagpole on the top of Thoi Loi and some other temples. Ly Son's specialty is different from other islands which is lonely garlic, in addition, there are many kinds of seafood such as snail statues, king crab, evil fish… Most of the beautiful beaches are concentrated on Be Island, so when you arrive at Ly Son, don't miss Be Island.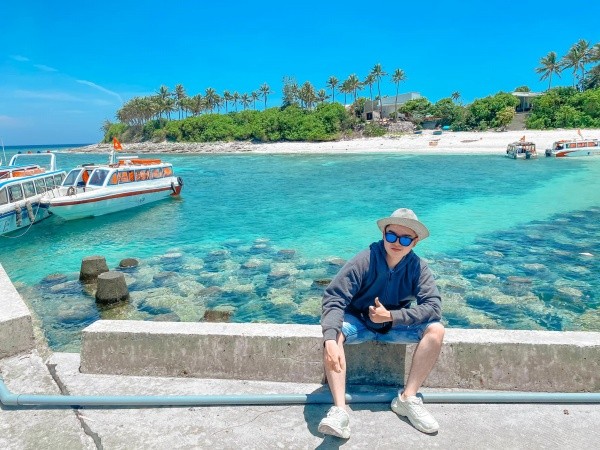 Little island of Ly Son (Photo by Che Van Hien)
3. Ky Co Island – Binh Dinh
Nature favors Ky Co with a strip of golden sand embracing the sea, wrapped in an arc, soft like a winding silk strip, embracing the clear blue water at the bottom. Visitors will be overwhelmed by the wild, clear and magnificent beauty that nature bestows on this place.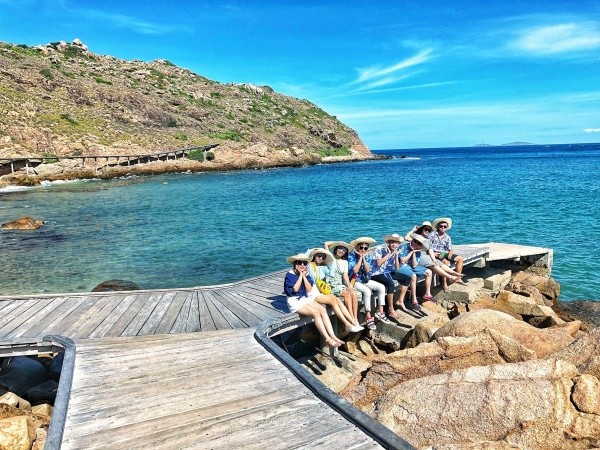 The land of Quy Nhon – Binh Dinh is favored by nature with countless beautiful landscapes that captivate people. Ky Co is located at the foot of Phuong Mai mountain, in Nhon Ly island commune, about 20 km from Quy Nhon city. (Photo by Tien Nguyen)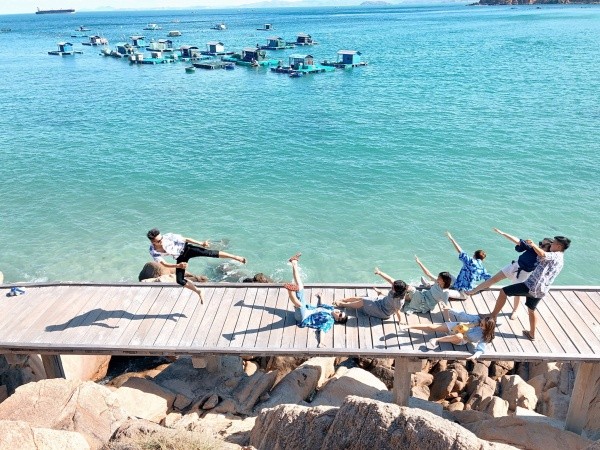 As a destination that has never been exploited for tourism, but because of that, Ky Co still retains its pristine beauty. With a fresh climate, beautiful scenery, friendly and hospitable locals, Ky Co is the ideal choice for travelers to have great experiences! Photo by Tien Nguyen)
When you set foot on the island, there will be a white sand beach stretching under the towering rocky mountains. The rocks of various shapes and sizes stretch endlessly, the craggy cliffs reaching out to the sea create a scene that is both majestic and poetic.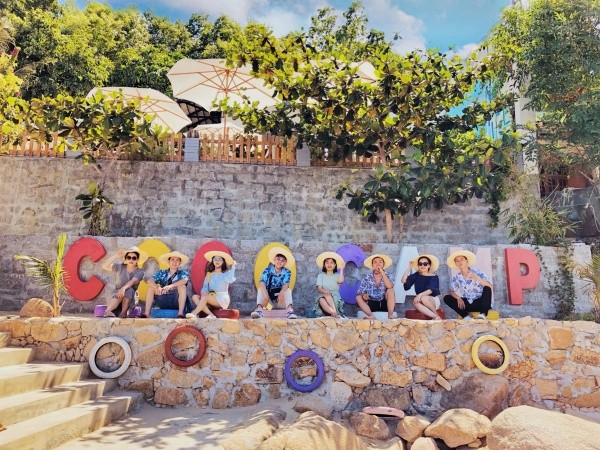 (Photo by Tien Nguyen)
The sea water here has two distinct colors, near the shore is a clear blue color, you can see the bottom, going away from the sea it is dark blue like an undulating silk strip. You can drop into the cool water, play with each wave or take a dip in the natural pools right next to the beach created by the sea water hitting the concave cliffs.
4. Phu Quoc Island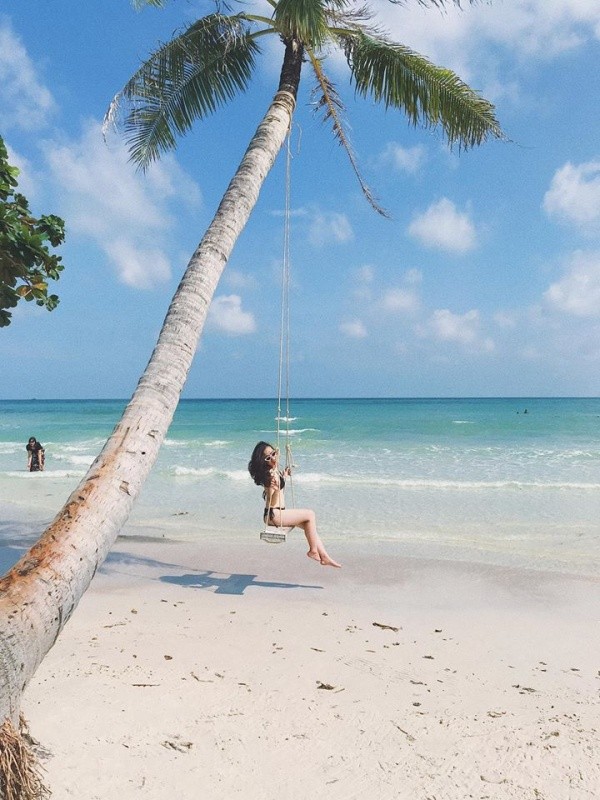 A corner of Bai Sao (Thao Thu Nguyen)
Phu Quoc is a famous tourist island, once in the top 3 most beautiful tourist destinations in winter voted by National Geographic or in Asiaone's top 10 ideal beach tourism destinations in Asia. Owning the most beautiful beaches in the world such as Sao beach, Dai beach and dozens of other pristine beaches; Rich seafood such as sea urchin, fan scallops, jumping snails, cobia, herring… along with great experiences in Phu Quoc such as diving to see corals, squid fishing, watching the sunset at Dinh Cau or driving a car. Crossing the national forest is enough to attract both professional and amateur backpackers.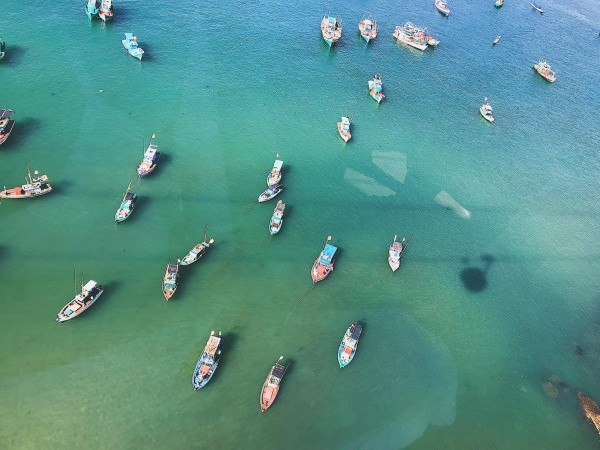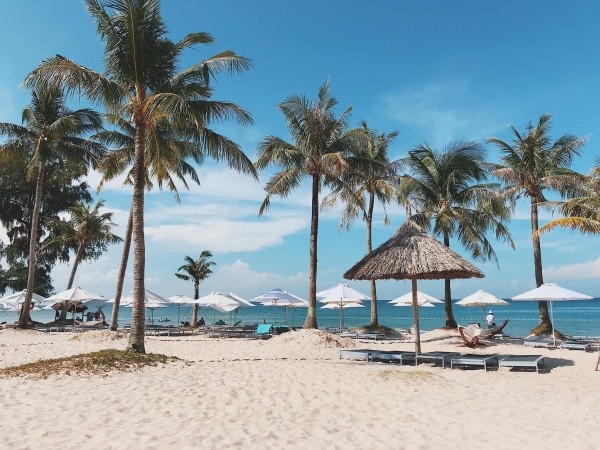 Coming to Phu Quoc, the best thing is to rent a motorbike to explore around the island, the road system is still incomplete, creating challenges for the "drivers" to show their driving skills. But you should also be careful because the traffic police on the island are very fastidious.
5. Con Dao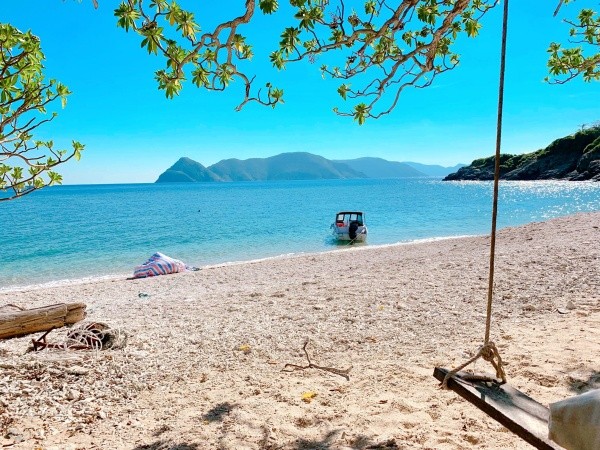 Dang Ngoc Bao's photo.
As the place that the Brangelina family once chose to visit when traveling to Vietnam, there is no doubt when it comes to the popularity of Con Dao. For people who are passionate about travel, Con Dao is a place that cannot be missed once in a lifetime. Perhaps because it is far from the mainland and is well managed, Con Dao until now has kept its beauty even though resorts and resorts have sprung up a lot.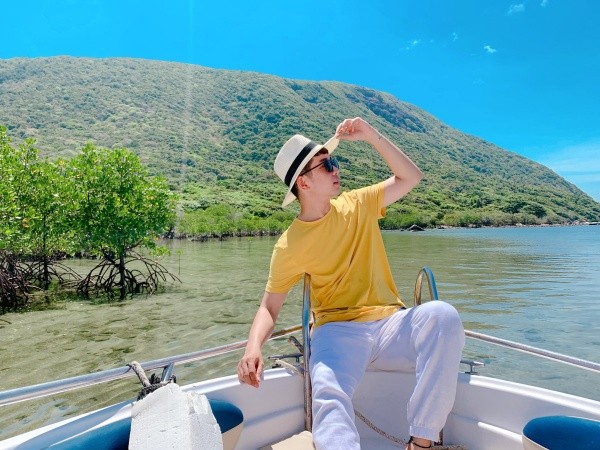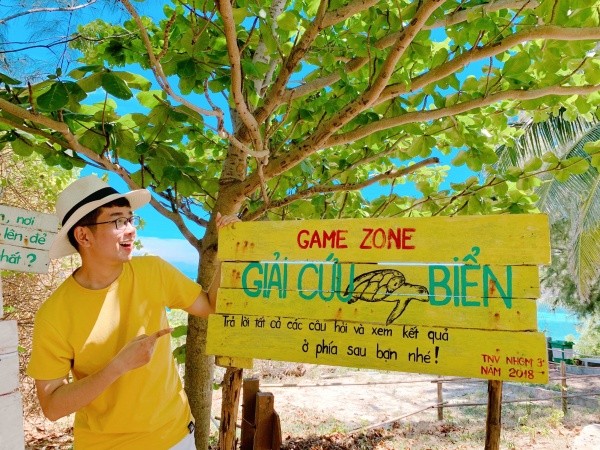 Dang Ngoc Bao's photo.
Arriving at Con Dao , go to Hang Duong cemetery to light incense for the heroes and martyrs who lay down in wartime at 12 o'clock at night. But don't worry, the warm yellow light and the scent of agarwood will make the feeling of fear quickly disappear, but instead, national pride rises in the vast sky. In addition, Dam Trau beach – the most beautiful beach in Con Dao, Bay Canh island is where you can explore. Learning the history of Con Dao is also something that backpackers should not miss when here.
6. Binh Ba Island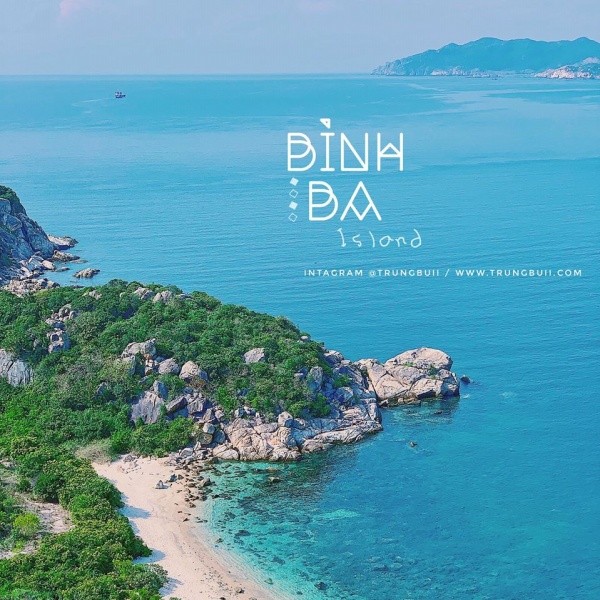 Belonging to Khanh Hoa province and about 15 km from Cam Ranh port, it is not difficult to come to Binh Ba in any season of the year. Travel and food costs are very low. All you need to do is enjoy the crystal clear beaches of Binh Ba with a belly full of seafood. Binh Ba is famous for Bai Chuong, Bai Nom and Bai Nha Cu, where you can relax to watch the sunrise or enjoy snorkeling and fishing.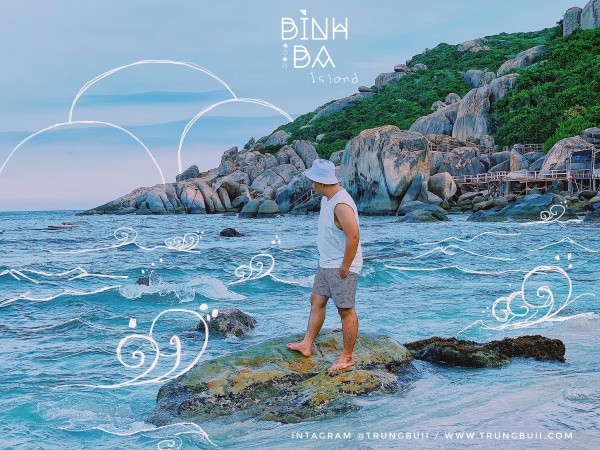 Binh Ba specialties have lobsters sold at original prices with many ways of processing the right fisherman quality. Because Binh Ba has been exploited for only a few years, the service price is still cheap, but some people abuse it too much, which has partly changed the pristine, clean and beautiful nature of the island. One more special thing, this is an island not for foreigners to visit, only Vietnamese people can come here.
7. Binh Hung Island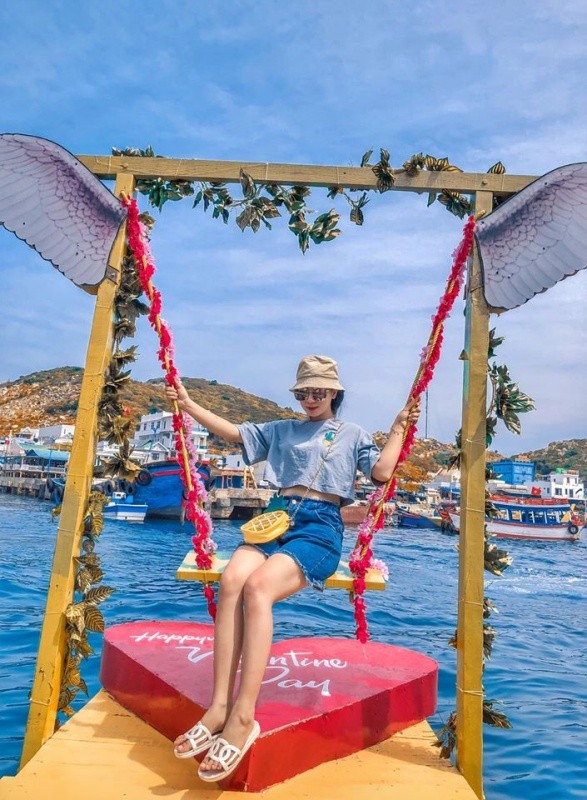 Located near Binh Ba Island is Binh Hung Island, which is known by tourists as a new place to explore. From the pier to the island it only takes 5 minutes, so there are always trains running. Binh Hung has not been exploited for tourism, so it is still quite empty. (Photo by Hoai Thu Pham).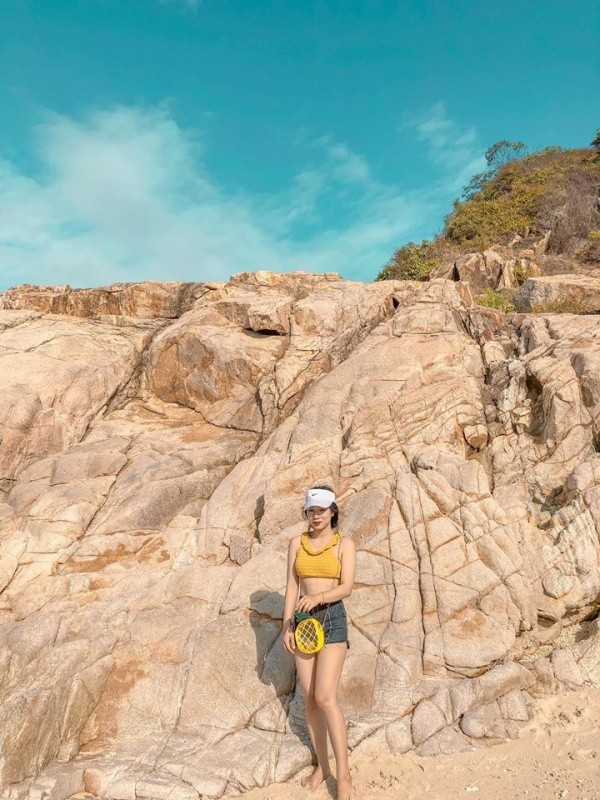 Nuoc Ngot Beach is a beach you should try. The reason for its name is because inside there is a freshwater stream flowing through, outside is the sea. Binh Hung is also attracted by Hon Chut lighthouse, Da Egg beach and other tourist services not unlike Binh Ba. There is also a very beautiful Kinh beach with 3-color sea water, clear blue water see the bottom, fine white sand will fascinate those who come here. (Photo by Hoai Thu Pham).
8. Nam Du Island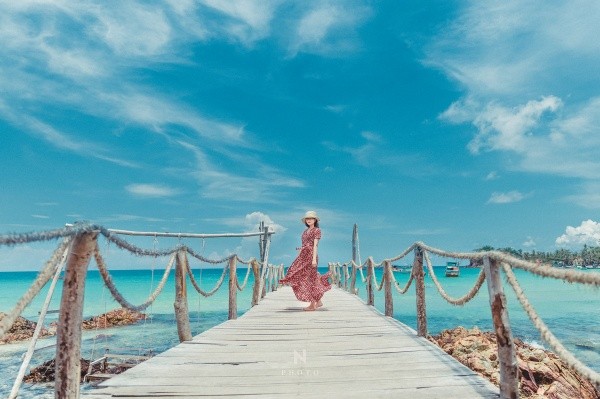 Belonging to Kien Hai district, Kien Giang province, Nam Du is known as an unspoiled island and has not been fully exploited for tourism like Phu Quoc. However, it is these things that make Nam Du even more mysterious. Coming here, you can swim at Cay Men beach, Ngu beach, visit Nam Du Lighthouse, take a boat to neighboring islands such as Mau island, Ngang island, etc.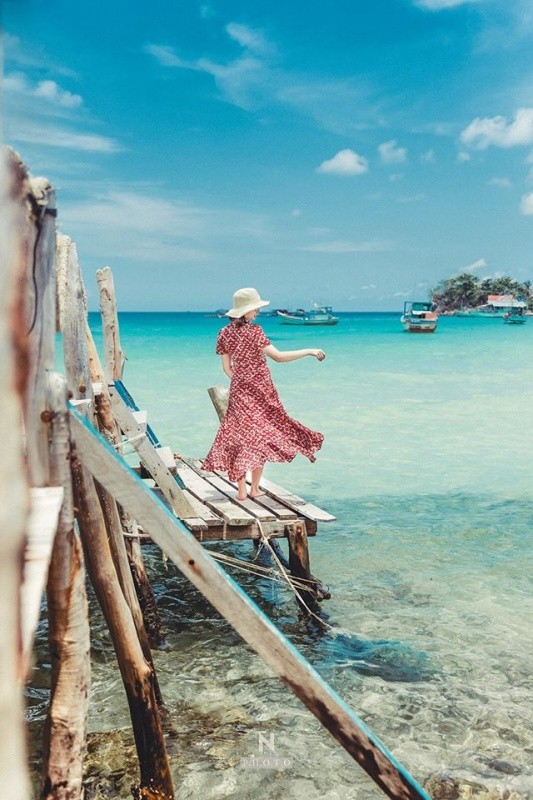 A special feature in Nam Du is that the price of travel services as well as hotels is very cheap. Before coming here, it is best to find out and contact the locals so that they can prepare to welcome you. People in Nam Du are very funny and hospitable, they also have a very high sense of environmental protection. That is why Nam Du still retains its wild beauty from the past to the present.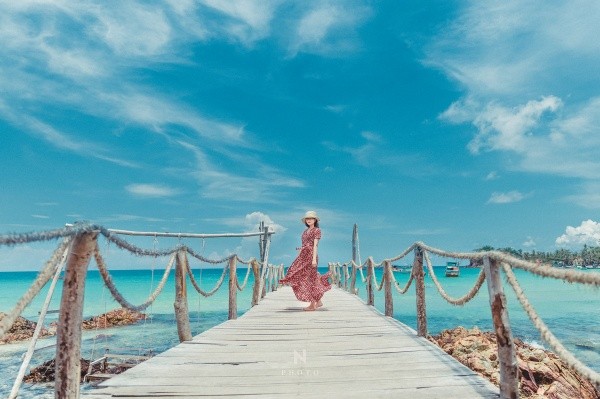 9. Cham Island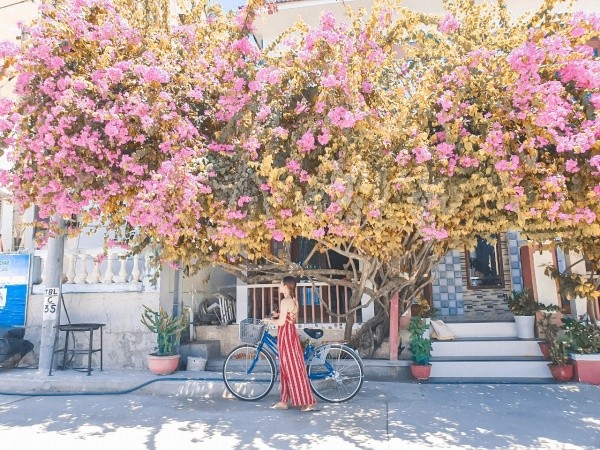 Cham Island is about 15km from Hoi An, including 8 islands close to each other. Hon Lao has Lang beach, Huong beach or more wild than Chong beach, Xep beach. Here, fresh water from the streams flows around the clock. Therefore, rice can be grown on the island. Tourists are very interested in this, keep asking for their 'tattooed' shoes to wade through the fields. If it is an island, the area of ​​gravel land occupies most of it. However, the efforts to turn "stone into rice" of the Cham people have been effective. On the island, fruit trees and flowers are luxuriant.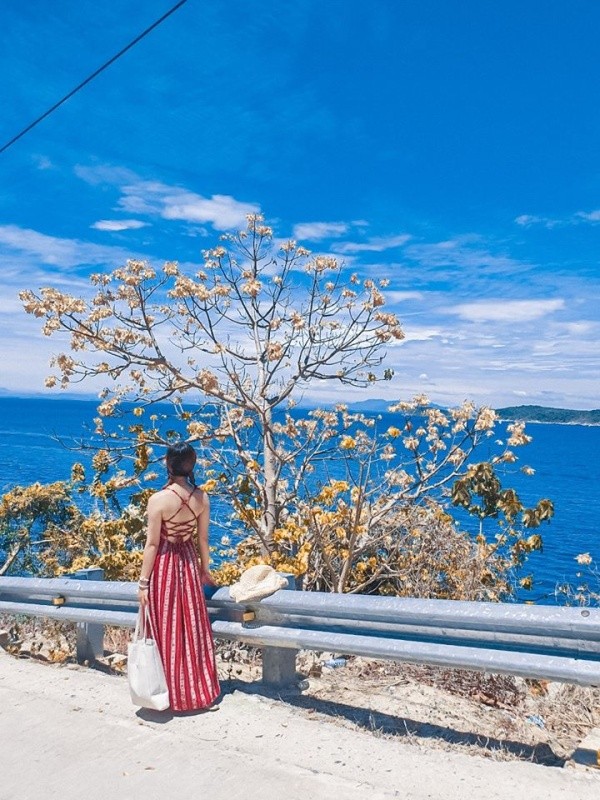 Coming to Cham island, tourists are not only eager to scuba dive to see the coral, but also go to the island to see the locals working in the fields. Cham people are never afraid of lack of food. Fish and shrimp are full of sea, just swing the boat, row the basket for a while to have a delicious meal. Cham Island is also recognized by UNESCO as a World Biosphere Reserve.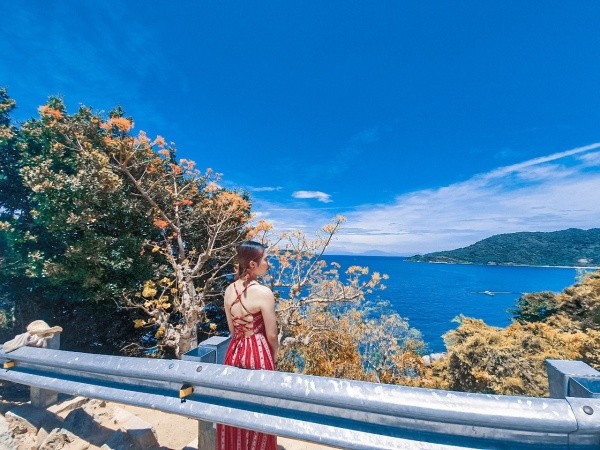 10. Phu Quy Island (Cu Lao Thu)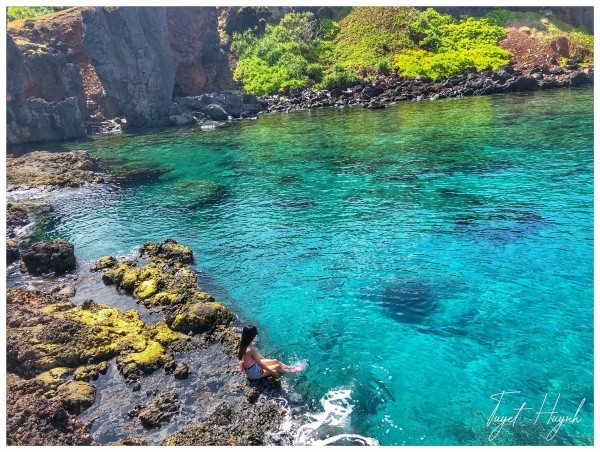 Phu Quy island, besides the name of Thu islet, has many other names such as Khoai Xu island, Thuan Tinh island, etc. 120 km from Phan Thiet, Thu islet is only 16 km2, but it has many strange attractions. With only a motorbike, you can go to Master Nai's grave to learn about the island's history, stand on Doi cape to watch the waves break or go to Trieu Duong beach – the most romantic beach on the island.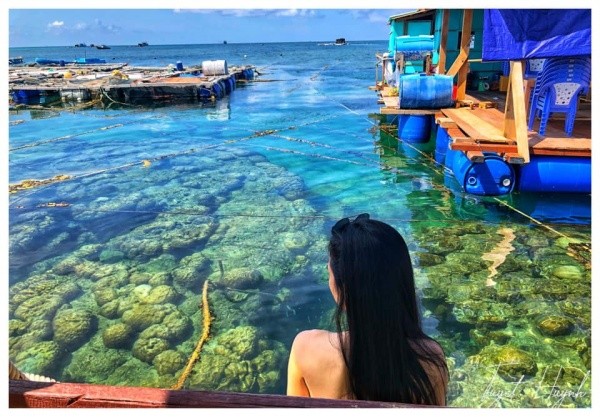 In addition, you should also visit Cao Cat mountain with Linh Son pagoda located close to the cliff, Cam mountain lighthouse – the closest place to watch the beautiful sunset in Vietnam. King crab and red grouper are specialties of the island that you cannot ignore. Phu Quy Island also owns enchanting coastal roads that if you admire it once, you will remember it forever.
11. Quan Lan Island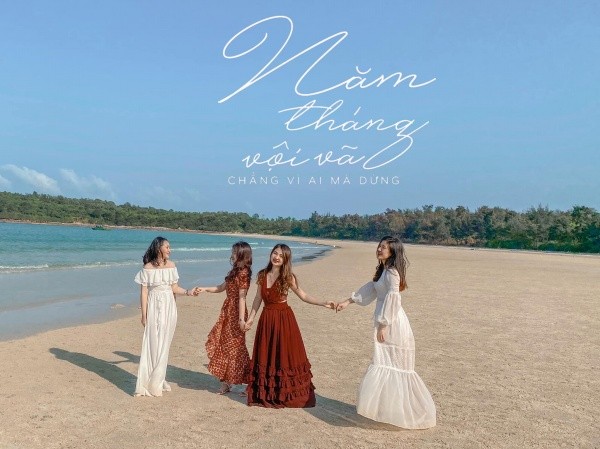 Quan Lan is a beautiful island in Quang Ninh province, a coastal land with many beautiful landscapes. Coming to Quan Lan, you will be able to relax on the long white sand beaches. Quietly feel the taste of the sea, away from the hustle and bustle of the city.
Quan Lan has 3 big beaches: Quan Lan, Son Hao and Minh Chau. Quan Lan Beach, about 2 km from the center of Quan Lan, has many residential areas, so very few tourists choose to bathe and have fun, this beach in general is not as beautiful as Son Hao and Minh Chau. You can choose to go to Son Hao beach, the most serviced, invested and crowded area on the island. The beach is very wide and beautiful, the sea water is clear and blue. Or explore Minh Chau Beach, because Minh Chau is the most favorite beach of tourists, because of its beautiful flat sand, clear sea water, and beautiful scenery. The deep forest on the sandy beach is suitable for walking and watching the sea.
12. Cat Ba Island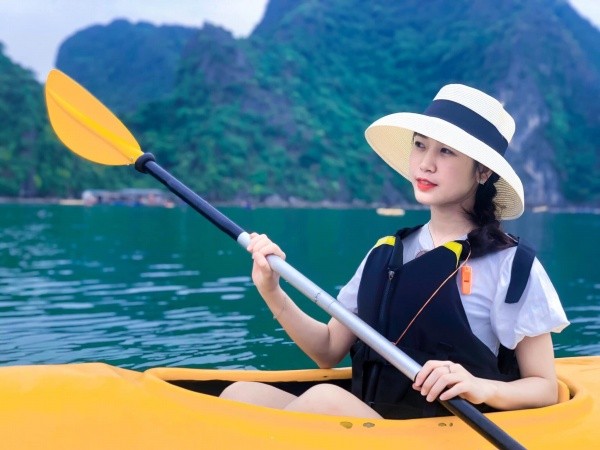 Cat Ba is the most beautiful island in Hai Phong. With Lan Ha Bay on the list of one of the most beautiful bays on the planet. With clear water beaches, old forests, the oldest fishing villages in Vietnam still remain until now. This island is truly blessed by nature.
In Cat Ba, there are 3 beaches with the most tourists, namely Cat Co 1, 2 and 3, due to the clear water and proximity to the town center. In which, Cat Co 1 beach is the largest, with three sides almost surrounded by rocky mountains. Cat Co 2 and 3 beaches are smaller but quite peaceful. The beaches are connected by a small road along the mountainside. You can walk or rent a motorbike taxi or tram to get to one of these three beaches.
Photo: Internet
TAG: